Home

The Diamond Room
About this Vendor
urban. chic. extraordinary.
Industrial chic style and hip North Downtown location make us the perfect setting for your wedding! We can accommodate up to 450 guests for dinner, drinks and dancing. Concrete floors, glass garage doors that open up to our patio, the diamond lounge … just a few of the many special features inside! Call us to check on availability as well as to schedule a tour. We are so excited to show you this amazing space, unlike everything you've seen!
Amenities + Details
Amenities
Handicap Accessible

Liability Insurance

Indoor

Reception Area
For more details about amenities, please message the Venue.

Contact Info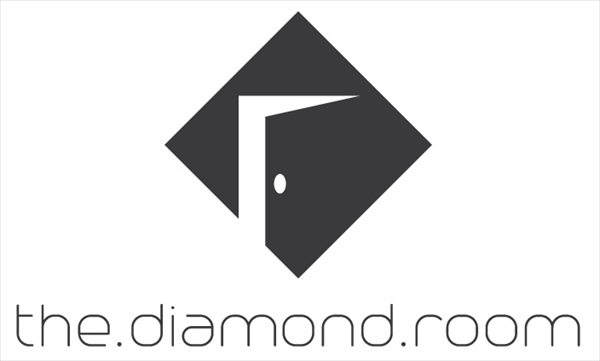 Reviewed on

2/08/2016
Kelsey W
Our original wedding plan did not include the Diamond Room. We planned our dream wedding and with only two months until the big day, our venue cancelled. With little time to spare, we quickly booked the Diamond Room. Even though it appeared "our hands were tied", we could... Read More not have been happier with this venue. The vision of our wedding changed entirely, and for the better. It was elegant, chic, and incredibly modern. What's more important, Teresa and Stephanie were wonderful to work with. They stepped up to help me quickly plan, and we're very flexible where last minute adjustments were difficult. I want to send the most sincerest thank you to the Diamond Room for making our dream come true!
---
Reviewed on

7/27/2016
Lauren S
The Diamond Room is simply the BEST reception hall downtown! Stephanie and Theresa are professional, informative and truly want you to have the best wedding! They will go above and beyond. This new venue is definitely a blank canvas. I have seen many different styles of... Read More receptions there and they were all unique. It can be transformed into something modern or more traditional (which is what we did). There are so many different accommodations to make it your own and the possibilities are endless. Creating Atmosphere and Stephanie created my vision and it was truly breathtaking! The garage doors and the patio just add to features! My guests spent a ton of time after it got dark on the patio enjoying the beautiful Omaha cityscape! What a cool amenity! The staff working at the diamond room were amazing as well. They made sure that our guests were happy. Another thing that drew us to this venue is the atmosphere around The Diamond Room. It's right in middle of The Centurylink Center, The Hilton, The Mattress Factory, TD Ameritrade Park and The Blatt. Guests have the options of fun places to hang out or to stay within walking distance! Everything about this venue is worth it and our guests had no complaints! They didn't want to leave :). We highly recommend this venue! Lauren and Zach Bogdanoff
---
Reviewed on

6/03/2016
Stephanie G
What is there not to love about The.diamond.room!? The space is amazing and Stephanie and Theresa are such awesome people to work with. I knew that their role would be very important and once I met them, our search was over! Not to mention, the space is near so many hotels that... Read More travel to the reception was never an issue. The room itself is is a large blank canvas that you can transform into whatever you dream up! I love love love how it turned out at our wedding. Every couple or event coordinator should consider using them for your next event!
---
Reviewed on

11/07/2017
Kate S
We just had out wedding reception at The Diamond Room this past weekend. Everyone was complimenting the space and the staff. It truly has everything you could ever imagine. Working with the staff was easy and they were so accommodating too. I would recommend this place to... Read More everyone. It is a perfect location an any bride can make the space exactly how they want it!
---
Reviewed on

10/31/2017
Fran A
Best venue in downtown area! The versatility of this venue allows for any wedding couple to have the wedding of their dream! Great company, great bartenders, great community of people!
---
Reviewed on

10/30/2017
Mikayla C
Everything about this venue is A+ -it's huge! -modern -amazing location -the staff is wonderful -You can honestly design it look how ever you want with any style/theme -the manager is a sweetheart I would definitely recommend the diamond room for anyone wanting an amazing... Read More venue with amazing staff!
---
Reviewed on

10/30/2017
Michaela M
Being a part of this team has been the best decision I've ever made. It would be better described as a family. Working with such a dedicated and caring family such as the Becks has been wonderful. I never feel like I am at "work" and always enjoy being a part of people's dream... Read More weddings. You can't find a better venue for location, and ability to make it your own. All you need is a vision and the rest is history. Family owned bussinesss are few and far between and have the intimate planning experience that everyone seeks. The willingness to go above and beyond is not a second thought to this family. I highly recommend this venue to anyone that wants a night they won't forget!
---
Reviewed on

10/30/2017
Tricia R
When you are planning your special day with your family and friends by your side to celebrate, then this place is the perfect place for your wedding dreams. It is a family run business, and Stephanie the GM will be sure that everything on your list is taken care of for your big... Read More day. The venue is in such an ideal location for guests (iconic downtown view with easy access to so many hotels), and the venue can literally transform into anything your Pinterest boards have designed. The bar staff is a hoot, and Stephanie has connections with so many different vendors including live musicians, s'mores bars, and more! Thanks Diamond Room for giving me the day of my dreams!
---
Reviewed on

10/30/2017
Jordan S
My husband and I have been to the Diamond Room a few times for weddings and other events. Every time we went it was dressed so differently but every time it was so elegant and beautiful!
---
Reviewed on

9/29/2017
Angela M
Loved this venue for our reception--it was perfect!
---
Reviewed on

9/11/2017
Molly G
Stephanie and Theresa were extremely easy to work with! They laid out the packages and options at our first meeting. They set up meetings in advance with a checklist of what to do as the date got closer. The venue is laid out so perfectly that you can do whatever you like to... Read More decorate. In addition - the location is perfect! We spent our whole wedding weekend downtown - hotel block at Hilton Omaha, rehearsal dinner at Blatt and our after party at Old Matt. They were even ok with letting my dog be at the venue as the flower girl. It made the ceremony perfect. :)
---
Reviewed on

9/08/2017
Amanda S
Great space, perfect location, and super easy to work with! I loved my experience with the diamond room, you can make it as simple or luxurious as you want! Perfect for any style.
---
Reviewed on

8/20/2017
Sara W
The Diamond Room was absolutely incredible! Deciding on our venue was our first decision we made during our wedding planning process and we were NEVER disappointed with our decision. Stephanie & Teresa are the absolute best and are SO easy to work with! Stephanie made it easy... Read More to communicate with her on anything and was always quick to answer my multiple questions via email or phone. We also had so many compliments on our venue from our guests (and my groom and I agreed with all of them!). For the day-of, they were there the entire time- which I loved (and appreciated). As a bride, a priority for me was to keep everything smooth sailing the entire night and having them at the reception all night eased my mind which gave our guests, and my groom & I, an unforgettable night that we will NEVER forget! Thank you the.diamond.room for everything!
---
Reviewed on

7/22/2017
Ashley A
The Diamond Room could not have been more perfect for our wedding! We held our ceremony and reception there. The staff was excellent and so flexible with what we wanted. They were also great about helping us brainstorm and come up with ideas. Highly, highly recommend!
---
Reviewed on

5/10/2017
Angela M
I loved our reception venue! There are so many things that are unique about The Diamond Room. I was over the typical rustic feel of weddings that have blown up over the past few years, so we went with a completely modern/industrial feel. The Diamond Room was so flexible with our... Read More decor! Also the owners, Stephanie and Theresa, were so great to work with. I will say that it was a bit on the spendy side as far as venue rental, bar prices and the add-on services that they offer (photo booth, uplighting, etc.), but everything turned out beautiful!
---
Reviewed on

1/03/2017
Kiley V
Our New Years Eve Wedding was a smashing success thanks to this venue and their entire crew! Steph and Theresa do incredible things to make sure you are taken care of. We were able to create our dream vision inside the Diamond Room with no reservations from the staff. We loved... Read More being able to work with Steph and Theresa! They are both very accommodating and easy to work with! I highly recommend the Diamond Room for any event you need!
---
Reviewed on

10/27/2016
Chaeli F
The.diamond.room is such a beautiful and fun place to have a wedding reception, and we are so thankful we chose this as our venue! The space was ample and the vibe was cool, and we got lucky enough to have great weather so that the garage doors could open for a dance party that... Read More continued out onto the patio! We had such a wonderful time at The Diamond Room, and it was in large part to the hard work that Stephanie and Theresa put in. We had both our ceremony and our reception here, so it required a little more preparation than normal. They were so great during the planning process and allowed us to make the experience uniquely our own, while working alongside us and our other vendors. They were readily available to answer questions at any time, were informative, and on the day of they made sure everything ran completely smooth. The venue is also in a perfect location in downtown Omaha, close enough to walk to nearby bars, restaurants, and hotels, which was important for our out-of-town guests. They have a vast selection on their bar menu and offer three different caterers to choose from, which is a rare find downtown. I would absolutely use the.diamond.room for another event, they were wonderful!
---
Reviewed on

10/24/2016
Michelle N
My fiancé and I live in the Old Market and have been walking to the College World Series for the past 2 years. Every time we walked past the Diamond Room he would always say how awesome it looked and what a perfect location it was and that if we ever got married, that's where he... Read More would want to do our reception. We got engaged and decided that since his heart was set on it, we would have our reception there. Working with Stephanie and Theresa was amazing. They are both so sweet and so excited to be a part of your day! They are incredibly flexible as far as setting up meetings and getting payments. You can do almost all of the payments online or you can bring them your money if you're more comfortable with that. They have a ton of options as far as caterers, lighting, activities, etc. I loved that they made it such an easy process, it all felt very laid back but I also felt comfortable that the day would turn out beautifully. My biggest concern was that since we were married on a Friday, I wouldn't be able to see what the room looked like until we made our grand entrance. Stephanie assured me that she would make sure everything looked exactly as we had discussed and she was right. We walked in and the lights were perfect, the food was set up, the tables looked beautiful with their centerpieces, I could go on and on. Bartenders were so nice too and they make great drinks! Bottom line, they made our night amazing and everyone has been saying that it was one of the best receptions they've ever been to. Thank you Stephanie and Theresa for being so wonderful during our planning process and our wedding reception. I can't imagine having our wedding anywhere else. They get back to you promptly and are excited to become involved in your wedding. Loved it!
---
Reviewed on

10/24/2016
Rachel E
Stephanie and Theresa were amazing! They went above and beyond to make sure our night was absolutely perfect.
---
Reviewed on

10/03/2016
Whitney H
The Diamond Room, and staff, was nothing short of amazing! We were so happy to have been able to use The Diamond Room for our reception. Stephanie and Theresa were fantastic to work with throughout the entire planning process. They both have great professionalism, communication,... Read More and personalities! Everyone that Stephanie and Theresa hired as their staff carry each of these qualities as well. They were all very accommodating and helpful during the receptions which helps with the guest experience as well. When we first met Stephanie she assured us that The Diamond Room was our blank canvas, she was not lying. We were able to transform the venue into an event of our own, our imaginations were able to run wild! Not to be biased but it is hands down the best reception venue out there. You will not be disappointed!
---
Reviewed on

9/13/2016
Rachel S
The Diamond Room was perfect in every way! Stephanie and Theresa were great! They made everything so easy and stress free. The large space made it perfect for our imagination to run free. They were military friendly and willing to work with us. We had the wedding of our dreams... Read More here!
---
Meet The Manager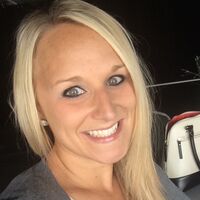 Stephanie
HI! I'm Stephanie and I am the GM of the.diamond.room! My background is in Online Marketing, but as of Jan. 2015 I started in the event business. My family and I had a dream to own a venue and when we found this space in this super hip location here in Omaha, we couldn't pass it up. So, here we are! I am very passionate about helping couples to create an memorable experience for their wedding day. Our space is set-up to be your blank canvas! Every event has it's own unique flair and I love seeing everything pull together . I'm so excited to have chance to help you plan your big day!