Home

The Dress
About this Vendor
Upscale Bridal Consignment Boutique
We believe that every bride should be able to find the gown of her dreams, no matter the budget. We carry stunning sample, never-worn, and once-wed gowns. With our no-pressure atmosphere, you will have a relaxed, personalized shopping experience. Come in and enjoy!
Details
Wedding Dresses, Private Appointments Available
Contact Info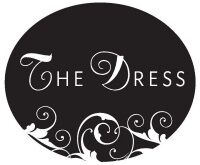 Reviewed on

9/18/2017
Kimberly W
Julia is absolutely amazing. She really tried to find me what I was looking for. The prices are so reasonable. I found a one of a kind dress for 50% off. Julia kept my budget in mind and didn't try to sell me on anything. Genuine experience. There are consignment dresses but she... Read More also orders dresses that have never been worn before. After 9 years in business, she still enjoys what she is doing. I would recommend this to be the first stop for any newly engages bride.
---
Reviewed on

8/30/2017
Kim H
LOVED this place.The prices are reasonable and the owner Julia was amazing and so helpful in helping me find my perfect dress.
---
Reviewed on

8/07/2017
Elizabeth M
Got the perfect dress for SUCH a great deal. The owner was very friendly and worked with us one-on-one as we searched for my dress. It fit perfectly and was just my style for under $600!
---
Reviewed on

5/17/2017
Emily W
The Dress in Mauldin was amazing. Every single dress was in amazing shape... I only saw samples on the racks. There were so many to choose from and after trying on tons of beautiful dresses, I found the absolute perfect dress and at a KILLER price. I would recommend stopping... Read More here before you pay full price.
---
Reviewed on

4/30/2017
Jeanette F
Julia was nothing but the best and very helpful in choosing a dress and even assisting in trying it on. She is such a sweet person. You will have nothing shy of a pleasurable wonderful experience in preparation for your special day. Visit Julia @ The Dress, I promise you won't... Read More regret it!
---
Reviewed on

4/02/2017
Stephanie C
I went here last after about 10 other bridal shops, and wished I would have gone here first. Rather than having one or two dresses of each style, in who knows what size- The Dress has MANY dresses in each and every size. It was the first time I was able to try on something in my... Read More size and not just have to envision what it would look like if it fit properly. They ladies there are absolutely wonderful, and you do not feel rushed or pressured. I absolutely love my dress and got so many compliments. It was a sample dress from a few seasons back, but that just made it more unique and it was in beyond perfect condition. I highly recommend The Dress!
---
Reviewed on

3/08/2017
Charity C
Thank you guys so much for helping me find the perfect gown. I had a great time with you guys and would highly recommend people to come to your shop to buy their bridal gown.
---
Reviewed on

3/08/2017
Emily P
Don't let the "consignment" idea turn you away--these are truly beautiful, high-quality gowns, and many of them have never been worn. They are also available for you to take home that day, and they come at a significant discount. It's a quiet shop (at least on weekdays), which... Read More means you get the staff's full attention the whole time. It's a more laid-back, comfortable experience than another more crowded shop. I was having trouble finding anything I liked after trying on many dresses, but Julia then brought out one that was just perfect! I'm so happy with it!
---
Reviewed on

3/08/2017
Sarah R
Julia was so, so helpful and encouraging. She helped me find the perfect dress, and now I'm much more excited for the big day! Her selection of dresses are beautiful, affordable and on trend. I'm so thankful for Julia and The Dress!
---
Reviewed on

3/01/2017
Michelle C
I fell in love with a gown and was able to save so much!! Well worth the visit and i have nothing but great memories and laughter from my hour spent inside this store! Thank you for my beautiful dress!!!
---
Reviewed on

1/25/2017
Dani B
Had a great experience! Went in not really knowing what to expect, but my dream dress (from a designer I could never have afforded at full price) was hanging right there. I tried it on, it fit like a glove, and I took it home at an incredible price! I had to apologize to all of... Read More the family members who traveled into town to watch me try on one dress! Ha! I would absolutely recommend The Dress for designer dresses at a fraction of the cost! The staff was great and the whole experience was a delight.
---
Reviewed on

12/28/2016
Calley M
This place is amazing!! They were so helpful and attentive! They have an awesome selection of dresses. I would recommend this store to any bride looking for a high end dress on a budget!
---
Reviewed on

10/24/2016
Caroline S
The minute I walked in I loved it! It's such a beautiful little dress shop, and the ladies there were so friendly and helpful. Out of all the shops and boutiques that I went to, this was definitely my favorite as far as atmosphere and dress selection.
---
Reviewed on

7/08/2016
Julienne G
The staff is very friendly and helped me find the perfect dress on a tight budget.
---
Reviewed on

7/06/2016
The Ladies at this shop made me feel more assured and confident in my dress choice than any other store in Greenville or Columbia. I'd give them a thousand-star review if I could!
---
Reviewed on

6/30/2016
Katie B
Shopping at The Dress was an amazing experience. The mother-daughter duo was incredibly helpful and helped me find the perfect dress for my big day.
---
Reviewed on

6/15/2016
Kayla S
Such a wonderful, stress-free experience. The lady was so kind and judgement-free. She was willing to show me whatever I wanted and provided suggestions when asked. So glad I went here, and so happy with my dress! Would definitely recommend.
---
Reviewed on

5/18/2016
I highly recommend! My dress is absolutely perfect and the shop owners are fantastic! Couldn't be happier!
---
Reviewed on

4/22/2016
Quality selection of gowns. Staff was not pushy, but helpful. Selection isn't huge, but I appreciated not being overwhelmed with choices. I was able to find a great never-before-worn sample gown that had everything I loved for a reasonable price!
---
Reviewed on

4/20/2016
Rachel R
I found my dream dress in less than an hour here! I was just browsing with my mom on my lunch break at work and she convinced me to try on a few. They had a great selection and lots of styles, and I was concerned I wouldn't find something in the 12+ size range there. The third... Read More dress I tried on brought me to tears and I said yes to the dress!
---
Reviewed on

2/17/2016
Seely D
Julie was so helpful in finding my wedding dress! She made me feel at ease and gave opinions about certain dress types when asked. I had a wonderful experience. And I was able to say yes to the dress!!!
---
Reviewed on

2/05/2016
Brittany G
Loved my entire experience at the dress! Beautiful selection of dresses without the markup where profit is going to a designer and Julia was an absolute pleasure to work with. This is how dress shopping should be!!
---
I said YES!
Reviewed on

1/21/2016
This is a wonderful little shop! The owner is fabulous and very helpful. I would recommend this shop to anyone getting married.
---
I loved The Dress and you will too!!
Reviewed on

1/13/2016
Debbie S
My experience at The Dress was wonderful! They have a beautiful, fairly priced selection. Julie was very helpful with helping me pick a out dresses, as well as helping me try them on. She was very sweet and professional, but best of all, she was honest. She made me feel as if... Read More she was there to help me find the dress of my dreams, not just there to sell me a dress. She was not pushy at all. I had owners of at least 2 other bridal shops literally say to me that they were there to sell dresses. So it was nice to feel as though she wanted to make my day, not make money. I would highly reccomend The Dress to any future bride!!
---
Reviewed on

10/30/2015
Emily S
They have an amazing selection of dresses and really make you feel at home. Prices are not outrageous and the atmosphere is awesome!
---