Home

The Elkridge Furnace Inn
About this Vendor
We Make Memories!
A historic mansion ca1744, EFI is a stunning outdoor setting complete with ceremony point, exclusive use of the Manor Home and climate-controlled tent. As beautiful as the grounds and mansion are our food is the best part about us with fully customizable menus set by you!
Amenities + Details
Amenities
Handicap Accessible

Liability Insurance

On-Site Accommodations

Reception Area
For more details about amenities, please message the Venue.
Waterfront, Estate, Historic Venue, Restaurant, Tented
Food + Catering, Planning
Contact Info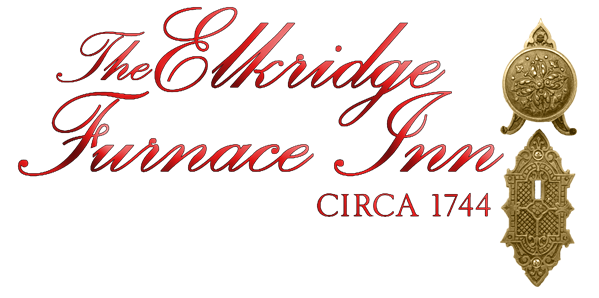 5745 Furnace Ave, Elkridge, MD
Reviewed on

5/03/2015
Rachel I
We recently had our wedding at EFI and it was absolutely perfect. The venue is beautiful, the staff is helpful and friendly, and the food is incredible. We had so many compliments on how delicious the food was and how gorgeous the property is.The staff was responsive to emails, very accommodating, and made sure things ran smoothly so all we had to do was have fun and enjoy our wedding. It was the best night of our lives and it wouldn't have been the same anywhere else! We would highly recommend EFI!!
---
Nothing short of a fairytale....
Reviewed on

7/22/2012
Amy N
My husband and I had our wedding and reception at the EFI on Friday, June 15, 2012. There has not been a day that has passed where I have not thought about that day, how perfect everything was, and how I would give just about anything to relive it just one more time. I found out just three days before my wedding that the coordinator at EFI (whom I had been dealing with for 6 months) had left and was replaced. I was nervous because I couldn't imagine how all of the planning done with the previous coordinator could be communicated to the new coordinator with just days to spare. I've never been so happy to admit that I was wrong about feeling apprehensive because Steve, the new coordinator, completely blew my mind. Within thirty minutes of talking to him he had made me more comfortable than I was with the previous coordinator whom I had been working with for months. Steve and the entire team at EFI were accommodating, hard working, kind, respectful, and 100% dedicated to making my wedding go exactly as I had envisioned it. Not only did everything go as planned, everything more than exceeded my expectations. I am tearing up right now just thinking about how amazing the entire day was. If you want to enjoy every aspect of your day and have guests tell you that your wedding was, "the best they have ever been to," then EFI is for you.
---
Most amazing staff I could imagine
Reviewed on

9/22/2011
Jessica T
This venue is absolutely stunning. The picturesque view from ceremony point was the reason I chose this place. The amazing food was a bonus. Pat is amazing to work with even with all the insanity that is entailed when parents pay for a venue. She never once lost her patience with my family. On the day of I was absolutely amazed at the handwork that everyone put in...especially one server (I wish I could remember her name) because she was the best. She made sure that not only were my groom and I taken care of but our 3 kids too. She also made a garter when I realized I forgot mine at home!! Just make sure the AC doesn't get reset because the bridal suite was unbearable!!
---
Reviewed on

6/28/2015
Sarah K
I looked at many wedding venues and was about to be finished searching when my now husband told me that we should look at Elkridge Furnace Inn. When we got there it was already dark outside, however I knew that it would be the place I would get married at. The venue is absolutely beautiful and has a very romantic feel to it. We did both the ceremony and reception there. The ceremony point is outside and the cocktail hour was inside the Inn. We got ready inside the house and my husband loved the "secret" staircase that led right to the bar. The reception was inside a huge tent that had A/C and is attached to the Inn. Our guests were allowed to go outside of the tent to a huge field that also held the gardens were they grow some of the vegetables they use. All of our guests raved about the food served. I had a few people I was worried about (vegan, peanut allergy, etc) but all were able to eat their fill. I am glad that we had a tasting because the day of I wasn't able to eat a thing due to nerves. My bridal attendant was amazing. She was always offering me water and getting me some finger foods when I was able to eat. She also helped me with my dress and anything else I needed. The other staff members were amazing also. When I walked in, the bartender saw how hot I was and told me to stand over an air vent and it was the best thing that could have happened at that moment. The only downside to the process was that there was a lot of change in who we talked to about our wedding. At one point, I think I sent an email to four different people because I wasn't really sure who I should be sending information to. Our questions though were always answered and within the next day or two depending on when I had sent the email. Everything went very smoothly the day of the wedding. I'm so glad we got married at The Elkridge Furnace Inn.
---
Reviewed on

5/30/2015
adrienne r
When I was searching for venues, which pretty much started the day after I got engaged (maybe even the night of - little excited), I knew I wanted an outdoor wedding at a mansion/inn type place followed by a reception at the same venue. If you're a bride considering the Eldridge Furnace Inn, you are probably looking at the same places I did (and I dragged my poor fiancé to see all of them, there isn't a historic inn in the state of Maryland that he hasn't begrudgingly visited), and I cannot advise you enough - choose this one. This is a full service wedding venue, and that full service is 5 star quality. They make wedding planning easy and really fun (promise). When I was looking at venues, I wanted places where there were hotel choices and things to do around the area (both are families were out-of-state) - so if you're wondering about those same things - EFI's location is awesome. It's right outside Baltimore, so if the guests want to visit the Inner Harbor, most hotels have shuttles that take you to the light rail train stop that brings you right into the city. Since it's near BWI, I feel like the area has every hotel imaginable at various price points. Ours was literally five minutes from EFI. Enough with the logistics - there are plenty of reviews about the fine quality of the EFI staff, and they are all true (but let me throw a shout out to my bridal attendants Megan and Taylor, because you girls were rock stars) - I will add this, they love what they do and it shows in their work. I had a buffet style dinner, and throw whatever conception you have of buffet food out the window, because this was fine dining deliciousness buffet (order the fried mac and cheese hor dourves by the way, you won't be sorry). Christine and Tad are above all, skilled professionals. My husband (so weird to type!!) and I had an amazing time at our wedding, and that's the way it should be.
---
Over-rated
Reviewed on

4/05/2015
Ritu A
Given the cost, I think the EFI is over-rated and over-priced. They do two weddings a day and keep the restaurant open. Here are some pros and cons from my experience. Pros: -day of wedding coordinator provided -they help set up the venue -menu & bar can be customized -unique setting Cons: -must be a really stressful place to work because they went through many employees/coordinators during the time I booked the venue to the day of the wedding -food didn't turn out the same as the tasting -they screwed up our bar request -people told us different things that caused for some missunderstandings -expensive
---
Beautiful October Wedding
Reviewed on

12/14/2014
Melissa T
Our wedding at the Elkridge Furnace Inn was exactly what we wanted! We fell in love with the grounds and the way the manor house looks. The outside ceremony area is so beautiful in October. We used very minor decorations for the ceremony and the pictures were great! The manor house is another area where it already looks nice "as is", so we only used some flower\ferns on the tables, and some family pictures on the mantles. The reception tent requires a little more spice, so we made table runners and had our florist fill it out, along with some other decorative details. The lighting is nice in the tent and having heaters or AC takes the stress off of you, along with the option to open up the side walls of the tent if you get good weather. We couldn't be happier with the location, food, and performance of the staff at EFI. We initially worked with Christene for the preliminary details of our wedding and then it was handed over to Steve. Christene is very friendly and made sure that we had access to all of our options. When Steve took over he made sure we were being realistic about our choices and gave us some insight into how to make the wedding turn out the way we imagined. Chef Wecker is a very colorful character and was willing to cook anything we wanted for our menu. We were very happy with the food and so were our guests. Steve and Matt made sure that the day of was smooth and flowing. It rained the night before, and the morning of our wedding, so we were a little stressed about the outdoor ceremony…However Steve was confident that the weather would clear up for the outdoor ceremony…It did clear up and we were so happy and excited! Either way they let you decide last minute if you want to do the ceremony in the tent..most places make you decide waaaaay before. We also love the idea that we can go back to EFI for Anniversary dates. We would recommend EFI to anyone who wants to have a fun and beautiful wedding! -Matt and Melissa
---
Charming venue and absolutely delicious food!
Reviewed on

11/16/2014
Leslie V
My husband and I are generally very frugal and so were considerate of our budget, but also wanted to throw a great party with delicious food because, after all, lots of family and friends travel FAR for the wedding, and we wanted them to enjoy our day as much as we did. I will say the one thing I noticed from the start was: the EFI staff was MOST concerned about our menu. They didn't force us into a 'chicken, beef or fish' choice, which is what so many vendors offer. They offer a 'station' option, which is very similar to a buffet but with a twist. Ultimately, it meant that we picked three separate menus that would each be featured on a mini-buffet and our guests could choose to visit any of the stations they liked. I followed the 'homework' that Steve gave me EXACTLY. He was extremely organized, gave me everything I needed to envision how our day would go, so I wasn't left guessing AT ALL about how to appropriately organize my own wedding without a hired planner. We decided to have a morning wedding and we were married outdoors on the ceremony point, which was so full of foliage that we didn't have to decorate it one bit and it still looked wonderful. Logistically, the EFI staff worked seamlessly with our other vendors, and made everything flow really smoothly. Steve's check-ins throughout the day were just enough to keep us on schedule without feeling rushed. Everything was so beautiful and the day felt as laid-back, comfortable, and 'us' as we had hoped. I have to make a special mention about the food and wedding cake. Every one of our guests has told us over and over again how phenomenal the food was. My mother says the spread at our wedding was by far the best food at a wedding that she has ever had. You can tell that the EFI chef puts great pride in his menu, and you and your guests will absolutely enjoy the very best food with an EFI wedding. I was particular about the design of our wedding cake. I found a picture of the cake I wanted online and sent it to the EFI. They talked to Genelle, the pastry chef, and assured me they could recreate it. Without exaggeration, Genelle created a masterpiece that looked exactly like the photo I found. Plus our wedding cake was COMPLETELY delicious – everyone raved over it! I also felt that the EFI pastry chef offered FAR more than just a standard set of options for cakes. One thing I think that speaks to the overall quality of the EFI venue is the helpfulness and professionalism of everyone on their staff. In particular I was really impressed with the staff member who was assigned to me, the bride, that day. She was so helpful - I asked her for a few different things on the spot (get water/extra drink, find a specific guest for me, deliver a message, etc. etc.), and she took care of them all immediately without any problems. All of those things help a bride enjoy her wedding day instead of getting distracted by details. On every level the EFI staff was superb. I would say to any bride who wants to book a wedding at the EFI : GO FOR IT! Every penny we paid for our wedding was well spent, and if I could do it over again I'd do it exactly the same.
---
Absolutely Perfect!
Reviewed on

11/15/2014
Ali V
There are not enough words to express how thankful we were to have chosen the Elkridge Furnace Inn for our wedding ceremony and reception. Christene, Steve, Chef Wecker, & the entire staff are BEYOND incredible. They truly are the "best of the best" in their field. From the first time I met Christene, she was extremely accommodating, & so warm & friendly. I felt like she understood us as a couple perfectly, as well as what we wanted our wedding to be like. Since she took the time to get to know us, she was able to offer such incredible suggestions about vendors, ways to incorporate some of the details we wanted, & so much more! When we met Chef Wecker, he told us he could create anything we could think of in terms of food, & he certainly delivered. We had stations as our dinner service, which allowed our guests to choose from three different complete meal options. Chef Wecker's food is impeccable, & every one of our guests told us it was the best food they have ever eaten at a wedding. Steve made our day run so smooth, & truly pays attention to every detail you can imagine (& even those you cannot!) to make everything perfect. He is such an expert in his field, & made our wedding run so on point that no time was wasted, & we could enjoy every single moment of it. If there was any question we had, Steve preemptively would respond it our address it so that on the wedding day, there was absolutely no stress! We can honestly say that there is not one thing we'd change about our wedding at the Elkridge Furnace Inn. Their vendor recommendations were flawless, their attention to detail stellar, and they made us feel like they cared about us and would do anything to make our day perfect. Elkridge not only met our expectations for a perfect wedding, but went so far above and beyond them. They aim to please and deliver, and we recommend them without any hesitation. -Ali & Matt
---
Wonderful Wedding at the Elkridge Furnace Inn!
Reviewed on

11/01/2014
Elizabeth N
We were married on October 24, 2014 at a church and had our reception at the Elkridge Furnace Inn. We fell in love with the place in January 2014 while searching for venues for our big day. The Menu was amazing and the staff were so helpful up until the last minute of the reception! I have to eat gluten free, and the chef was very accommodating ensuring there was plenty of gluten free options (even gluten free pasta)! We had our formal photos taken at the ceremony point, and it was beautiful! Our wedding day was perfect and the staff at the Elkridge Furnace Inn helped in this!
---
Happy Bride!
Reviewed on

10/28/2014
Larissa L
My husband I were married at EFI on 10/17/14. Our wedding was Victorian themed and we could NOT be happier. The grounds and Inn were beautiful, the staff absolutely perfect and the food-divine! Chef Wecker is such an awesome person to work with-he was kind and thoughtful and worked with us to offer the perfect menu for our tastes and theme! Christene, Michelle and Steve were absolutely kind, patient and generous with their time and skills. I will say that I was concerned about the cost-because we absolutely had to stick with our budget- but after touring the grounds and meeting with some of the staff-I knew it would be a dream come true to be married there. I could not imagine a better experience or venue for our special day- EFI has it all- great food, wonderful and supportive staff and beautiful, picturesque grounds!
---
Beautiful and elegant venue
Reviewed on

10/03/2014
Kate J
The Elkridge Furnace Inn was wonderful in every way. The chef and staff were easy to work with (even long-distance!) and were happy to customize the entire experience (especially the menu!). This is a great venue for couples that love good food and wine in an elegant setting. Our guests enjoyed exploring the manor house and grounds, and raved about the food afterwards. EFI also recommended several other vendors that we ended up using and we weren't disappointed!
---
Awesome wedding experience
Reviewed on

9/06/2014
The moment we looked at the furnace inn we knew it was the perfect venue for us. Our wedding was the Elkridge furnace inns 6th for that weekend! We we're made to feel calm and comfortable the entire time. The staff and management were completely professional, timely, and organized throughout the entire event. Everything from the rehearsal, cake tasting, ceremony, and reception. The food was absolutely incredible! All made fresh with locally grown ingredients. We were catered to throughout every moment of our wedding. The Staff and management paid attention to fine details and always took initiative with any small requests we had. We wouldn't have changed a thing. The Elkridge furnace inn provided us with a wedding experience we'll never forget!
---
Gorgeous Venue in June
Reviewed on

7/27/2014
Jennifer G
I got married in June on a Sunday due to lower prices and more time. The venue was very accommodating and waited on us hand and foot. They set up the ceremony and reception space, with the help of my Mother, and was happy to make any changes I needed. The only thing I would say negative about EFI is time. If we had gotten married on Saturday, we would of only have one hour for set-up. But, due to the Sunday date, they were willing to let us come in 2 hours ahead of time instead of one (thank goodness-they needed it for set-up). There was a large accident on the beltway which held up most of my guests, so we were late getting started. Thank goodness the ceremony was shorter than expected because our cocktail "hour" was cut down to 20 minutes. Our photographer was experienced with the venue, so she was able to pull off all the pictures I wanted. The reception space was beautiful, and the food was buffet style with 2 separate stations, but the servers not only told people they were the same, they only refilled it once and took the food so quickly, many guests didn't get enough to eat. Once the reception was in full swing, everything went so smoothly. The cake cutting, garter/bouquet toss, parents dances and even the apron dance went off without a hitch! Thank you EFI for a beautiful day!
---
Amazing Wedding Day at The Elkridge Furnace Inn
Reviewed on

4/20/2014
Staley R
I had the most amazing wedding at the EFI! Everything was beautiful and perfect- it ran so smoothly, the food was terrific, and it looked fantastic. EFI is a gorgeous venue and they personalized everything to be exactly what I wanted. Chef Wecker is so kind- he joined us for the menu meeting to customize my vision and came up with great ideas- then it was executed to perfection. Steve, the wedding coordinator is the absolute best. He is so organized and on top of things. I didn't have to think on my wedding day- he was always three steps ahead of me and keeping everything on schedule. He and the staff made my decorations and personalizations flawless. When we came to pick up my personal items the next day, everything was clean, organized, packed and labeled. It was so nice to have someone looking out for all my little details and dedicated to making my day special and personal. My bridal attendant, Abby, was fantastic! Everyone raved about how beautiful and fun the wedding was- I absolutely made the right choice with the EFI. Thank you Chef Wecker, Steve, and everyone at the EFI for making my wedding day everything I ever wished for and wanted!
---
Amazing
Reviewed on

11/05/2013
Cheryl B
My wedding was a few weeks ago and I'm still getting compliments on the food. The service was excellent and the staff anticipated my every need.
---
The perfect wedding venue
Reviewed on

10/16/2013
Jeanne S
My husband and I were married at the EFI on May 18, 2013 -- on a somewhat wet, grey and hectic day. My wedding day leading up to my ceremony was less than perfect, but that all changed once we got to Elkridge Furnace Inn. My husband and I did A LOT of DIY projects, including building our own chuppah, collecting vintage china for the centerpieces, creating a ribbon wall backdrop for the band and providing a complicated seating chart. Every little detail was perfect down to the placement of the last picture frame and mason jar. I walked through the tent before the ceremony and could not believe how they made our visions come to life. Our menu was delicious thanks to input by Matthew and tweaking by Steve. They even allowed for speciality cocktails for the bride and groom, which were a big hit! When my bridesmaid became ill during our ceremony, Steve and Cameron were so professional and attentive, taking great care of my dear friend without causing too much interruption to the wedding ceremony (as much as can be avoided when a bridesmaid keels over after the first kiss). Our guests could not stop gushing about what a beautiful venue we had chosen and how helpful the staff was. They were always there yet never in the way. My husband and I even got a huge kick out of having Steve so close by at the ready with napkins when we shoved cake in each others faces and hair. So fun! Leading up to the big day, Matthew was wonderful with preparing us for the wedding of our dreams while keeping us on budget. And Steve only continued those efforts in bringing the little details to life and giving us great ideas for decor and logistics (thank goodness, as I did not have a wedding planner). Seeing Chef (as I only knew to call him) on site at every visit was such a treat. You could really see the passion that went into the cooking and the locally grown ingredients. And he's such a pleasure! All in all -- the perfect pick of venue. Thank you, all! See you on Valentines Day!
---
Maryland Fall Outdoor Wedding
Reviewed on

10/04/2013
Leslie S
I had my ceremony and reception at Elkridge Furnace Inn. The whole experience was virtually perfect, from the first visit to the final song played by the band. The coordinators at Elkridge are fantastic and were easy to work with throughout the process despite that my husband and I live in Colorado. At our tasting, we had trouble deciding on food because every single thing we tried was delicious. The month leading up to the wedding we often emailed with Steve or Matthew. Both were extremely helpful - they had no difficulties accommodating our request to move the ceremony up an hour and to bring some of our own decorations and place cards. Finally, the day of the wedding they were amazing. In less than an hour they switched over everything from the day wedding and our reception tent looked exactly how I wanted it, including helping the florist and band get everything ready. In the hour before the ceremony they assigned individuals to both the bride and groom, who took care of all of our requests. There was cheese, fruit, champagne and beer waiting for us in the groom/ bridal suites. Although we missed much of the cocktail hour, a server was continually bringing us drinks and food during our photographs. We even had someone forget to bring an important paper, and Elkridge quickly was able to print the forgotten document. They even were on top of it when the bus bringing guests from Annapolis could not go under an overpass. The people at Elkridge monitored the entire night to make sure everything was perfect and on schedule, including toasts, food service, cake cutting, and the temperature in the tent. I can't count the number of people who told us our wedding was the best they've ever been to. It exceeded every expectation I had, and was truly the best time I've ever had. I would urge anyone planning a Baltimore/ Annapolis area wedding to use Elkridge!
---
Wedding of the Year
Reviewed on

9/29/2013
Allison S
In late August 2013, my husband and I were married here. From start to finish, I could not have chosen a better venue. Matt worked with us to make a wonderful menu, that all of our guests raved about, and that fit our budget as we needed. He then handed us to Steve, who helped us plan every detail, with expert advice. Both of these gentleman were so laid back and made this very complicated time so easy. Steve gave us so much advice on what he has seen work and not work, and how to make this day fit our expectations without the stress. Our food tasting was delicious and the night of was no different. Chef Wecker is an outstanding chef, and I will make excuses to come back and visit again. The day of the wedding, I didn't have to worry about anything. The EFI team set up my decor, placed my cake, ensured my vendors were attended to and in the proper locations, and that all guests knew where to go. The night of the wedding wasn't without it's glitches on my end, but the team here handled them expertly. There was some light drizzle leading up to the ceremony, so Steve was ready with an alternative, though left the final call to me. My grandmother was late, so Steve pushed the ceremony back and cut cocktail hour in half to keep us on schedule (which was perfect.) My dress tore, and my bridal attendant had it sewn in minutes, and even safety-pinned the spots where you could see dirt so my photos were perfect. Whenever my family challenged Steve on something, he always held to my wishes, and never made a decision without asking me first. The food was delicious, and the bar was wonderfully stocked, as we requested. It's been a month, and my family and friends can't stop saying how gorgeous the wedding was, how great the food was, and how perfect everything went. I have been told by several that it was the best wedding they have been to, and I owe a huge amount of that to EFI. I recommend this place to every potential or new bride. They work with your budget, they give you advice, and they make everything flow smoothly. I never had trouble getting ahold of Matt or Steve, and all of my questions were answered honestly. I knew everything upfront and was never surprised by any hidden costs or bills. I can't say enough how much I enjoyed working with everyone here. They kept me from being a bridezilla!
---
More than I could have asked for.
Reviewed on

7/22/2013
Allie S
I really wanted to have our reception in a mansion and my now husband wanted a big space that didn't feel crammed. This was the perfect compromise because the mansion is beautiful and then tent gives the space. The staff was very professional and helpful and the food of course was excellent. My only complaint was that sometimes it was hard to get them to return my phone calls/emails. It was all worth it though.
---
Great venue!
Reviewed on

6/25/2013
Claire C
The Furnace Inn was a wonderful venue, and the day of my wedding ran incredibly smoothly. We had a big guest list (>200), and they were able to direct and manage all of the guests and keep the flow of the wedding smooth. The venue is BEAUTIFUL - the gardens are lovely, especially in June, and the inside of the Inn is fabulous. The only major flaw with the Furnace Inn is they are SLOW to respond to emails/calls before the wedding day. I was planning my wedding from out of state, and I communicate best via email (work in a hospital with very weird hours not conducive to phone calls normally). It would often take >1 week for an email response IF I got one at all - many of my emails went unanswered, which was very frustrating when we were trying to solidify the menu/guest count/final estimate. However, from the week before to the day of my wedding, everyone was incredibly helpful and responsive. We were able to switch some of the beers out of the bar the day before, and change the appetizers the week before the wedding. The food was INCREDIBLE (we had an all vegetarian wedding, and my meat-eating guests raved about it). The only disappointment in terms of food was our late night snack - we wanted a grilled cheese and tomato soup shooter - we got cheese on a dinner roll (not melted at all!) and they didn't let the DJ know to announce they were setting it up, so most of the guests missed the snack.
---
Amazing!
Reviewed on

5/23/2013
Sarah Q
Having our wedding at EFI was so perfect. The grounds are beautiful, food is amazing, and the staff is great. Steve, our wedding coordinator was so easy to work with... Every detail was taken care of and took a lot of the worry off of my shoulders. Every time I met with him I felt more calm and relieved than before knowing the big and small things would be under control. If you're considering EFI, go look! You will love it :)
---
Fantastic space!
Reviewed on

5/17/2013
Rebecca T
We were thrilled with everything about the Elkridge Furnace Inn (EFI). We sought out for a unique space that would feel different from other weddings we had attend but wouldn't break the bank. The sales manager was more than willing to work with us so that we could fit EFI into our tight budget and even suggested moving the wedding to an off day (ie Sunday evening instead of Sat) so that we achieve everything we wanted for the price we wanted. The food was fantastic, all weddings are catered by the in house restaurant so there is no outside caterer to deal with. The staff was extremely helpful throughout the whole process. In your venue contract you are given a day of coordinator who is fantastic at what he does and was a huge help in the months leading up to the wedding and the day of. I definitely suggest this venue to anyone who is looking for a wedding with a unique feel.
---
The Most Spectacular Place
Reviewed on

5/03/2013
Megan I
I got married at "The Inn" in April of 2013. We began the planning of the event in advance and I scooped up a date quickly because I knew this venue would have a lot of weddings booked there. It is quite possibly the perfect backdrop for a wedding! I can't say enough great things about the staff and the coordinators, Steve & Matthew at EFI. They are quick to respond to e-mails, answer phone calls, etc. They were very straight forward about the price from the beginning and I had absolutely no surprises! Everything was laid out and sent via e-mail on a regular basis with the breakdown. I periodically made payments and they gave me new totals as I went along. It was super easy! I decided to extend the time of our wedding by an hour. I also decided to get married on a Sunday at EFI because they host up to 2 weddings on Saturdays and only one on Sunday. Yes, it is a bit odd having a Sunday wedding but they were very willing to work with me on the cost, bar price, and menu for the day. I also enjoyed being able to arrive and not worry about another wedding party being there. People loved the food too! I highly recommend the Salmon - delicious! My friends and family thought the venue was beautiful, the staff was friendly and on top of things, and that the wedding ran smoothly. Honestly, I might be bias but I don't think I could have picked a better spot. I didn't hire a coordinator and did everything on my own. However, for the DIY Brides you should know that EFI has it all under control. Steve was my day of coordinator and ran everything beautifully without having us there for a rehearsal that Saturday night. (We had it off location.) They also assigned me an attendant, Abby, who literally catered to my every need. Champagne, water, lipstick removal from my dress right before walking down the aisle (Uh - yes! True story), and even running up those long stairs to get my party shoes after I said "I do!" - she was right there. They didn't let things drag on either. Everything was on a schedule - just like I had discussed with Steve - and we never felt rushed. He worked with the DJ, the bridal party, people making the speeches, my officiant, and the photographer on every piece of the wedding day. His advice to me the day before my wedding was to "show up and look beautiful." He reassured me he had it under control. And he did! Looking back, The Elkridge Furnace Inn was the perfect spot for our wedding. I hope all brides reading this have a magical day like I did at "The Inn!"
---
Fantastic Food, Beautiful Location & Setting
Reviewed on

4/14/2013
Stephanie M
I highly recommend the Inn for a wedding venue. The staff is very friendly and helpful. They were very organized and great pre-wedding and day-of coordinators. The off-season rental price was a bargain. They have everything - linens, flatware, dishes, etc. The food was amazing. On one visit for breakfast at the restaurant, the chef took our families on a tour of the Inn. The whole process was very personal yet professional. The setting is lovely. Everything about the venue and restaurant were fantastic.
---
Send Message