Home

The Flower Bazaar
Details
Aisle Decorations, Centerpieces, Flower Girl Baskets, Pedestals, Plants, Vases, Chuppah, Wedding Arch, Wedding Decoration Delivery, Wedding Decoration Setup, Decorations + Accents, Bouquet Wraps, Bouquets, Boutonnieres, Corsages, Flower Alternatives, Flower Delivery + Setup, Flower Arrangements
Contact Info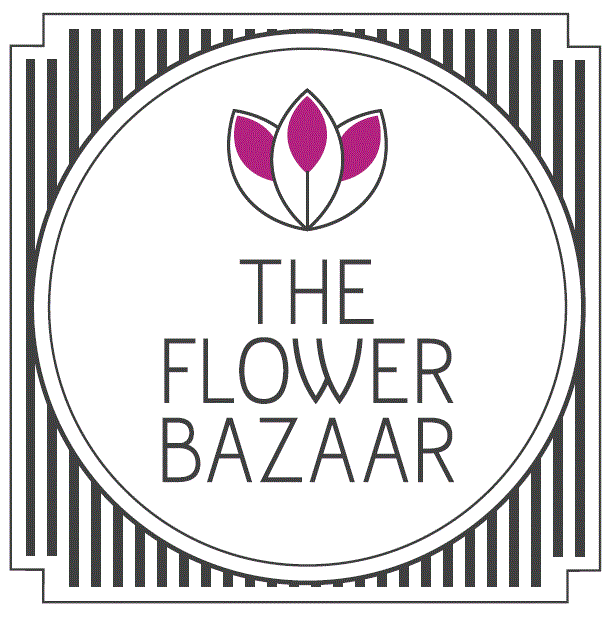 Reviewed on

6/22/2017
Kim G
Marsha Satuloff was AMAZING. Her knowledge of everything was so helpful to us as ours was a destination wedding, we live in Atlanta. Marsha is passionate about excellence and as she says, The Flower Bazaar overdelivers and it is true. Our wedding flowers (several shades of Blue)... Read More were unforgettable and so unique. Our Navy blue bouquets were unbelievable. The Flower Bazaar can do all things! Thank you all! We will never forget it.
---
Reviewed on

3/22/2016
Stacey L
Flower Bazaar was highly recommended to us by a friend, and we booked them for our wedding without shopping around or pricing other vendors. We were confident that we would receive quality product and design, and we were not disappointed. We worked with Marsha, who tried to work... Read More within our budget as much as possible while still providing excellent design. The company was able to replicate and improve upon several photos that we selected and also to design two distinct types of florals, one for our cocktail hour, and one for the wedding reception. Everything was beautiful, and we received tons of compliments! Marsha worked closely with our day-of coordinator to make sure to prevent problems before they occurred, and she visited our venue during our final walk-through to go over details with us. She was also present herself on the wedding day to make sure that the flowers received adequate water and were stored at the proper temperatures before the wedding started. We would highly recommend Flower Bazaar and would definitely use them again for another event. Thank you!
---
They made my vision a reality!
Reviewed on

10/25/2015
Michelle M
The Flower Bazaar did a fantastic job at my wedding! They replicated the modern, white orchid theme I showed them from a magazine and made it even better! The ceremony and the ballroom looked exactly how I imagined and I was so happy when I saw it! Marsha from the Flower Bazaar... Read More was so helpful and looked out for every detail -- down to the size of roses for my bouquets!! She made sure all of the lights, linens, flowers and furniture coordinated well together and even made sure we had a chair with arms for the hora! Thanks!! I highly recommend Marsha and the Flower Bazaar!
---
A Definite Go to for unique, beautiful flowers
Reviewed on

12/26/2012
Christine P
I was recently married on 12-16-12 at the SLS Hotel....I loved working with Leo and Thierry. They are a dynamic duo that emulate a great combination of professionalism with creative artistry. They really understand design and my flowers were as unique as they were beautiful.... Read More They were so open to my vision and just got it from the very get go. In addition they were relatively reasonable as far as price goes given their incredible work!! I would absolutely recommend them!
---
Unique and Beautiful Flowers!
Reviewed on

5/23/2012
Bianca E
My husband & I have been using Flower Bazaar for years, and when it came time for our wedding (destination wedding) we were heartbroken at the thought of using another florist because honestly I am almost always disappointed when I have used anyone else. When they offered to... Read More travel to do our flowers we jumped at the chance! Leo & Thierry are very personable, easy to work with and talented. I had LOTS of opinions and they not only captured my vision and listened to what I wanted but also made suggestions that made what I already had in mind even better! My color scheme was not the easiest (I wanted dark purple flowers... much harder than pink or white!) but they rose to the challenge! In the end it turned out beautifully and I got so many compliments on my flowers!! I would absolutely recommend them to anyone looking for a wedding florist, or florist for any other occasion as well.
---
AMAZING
Reviewed on

11/23/2011
Amelia F
I just got married on Nov.12 at the Raleigh in Miami. I am based in Toronto, Canada - so choosing a flower vendor wasn't easy. Leo and his team are exceptional. They are so creative and the flowers they use are of the highest quality. You know you have some great center... Read More pieces when the Raleigh uses them in their cafe the next day. I had several phone meetings with Leo. He was patient and help directed my vision. I can't express my gratitude enough .... Amelia Foubert
---
Very nice florist!
Reviewed on

5/20/2011
Caroline R
We loved that Eduardo was listening carefully to what we needed, he was always available to discuss our choices in details and give advice. He was also kind enough to work within our budget.
---
Review for The Flower Bazaar
Reviewed on

5/10/2010
Emie M
i wanted a rare flower that at the time was hard to get in the states that time of year for my bouquet. eduardo called his supplier in south america and made sure i had my bouquet. it looked so good i refused to throw it;very miami. be prepared to chill out on the time schedule... Read More but everything is perfect when it arrives
---