Home

The Gallery
About this Vendor
Truly a One-of-a-Kind Venue
The Gallery is a distinctive French Mediterranean style venue perfect for intimate gatherings of 20 to extravagant affairs for 300 or more. This beautiful galleria-area outdoor & indoor venue is filled with old-world charm and is sure to make your special event stylish and unforgettable.
Amenities + Details
Amenities
Handicap Accessible

Indoor

Reception Area
For more details about amenities, please message the Venue.
Contact Info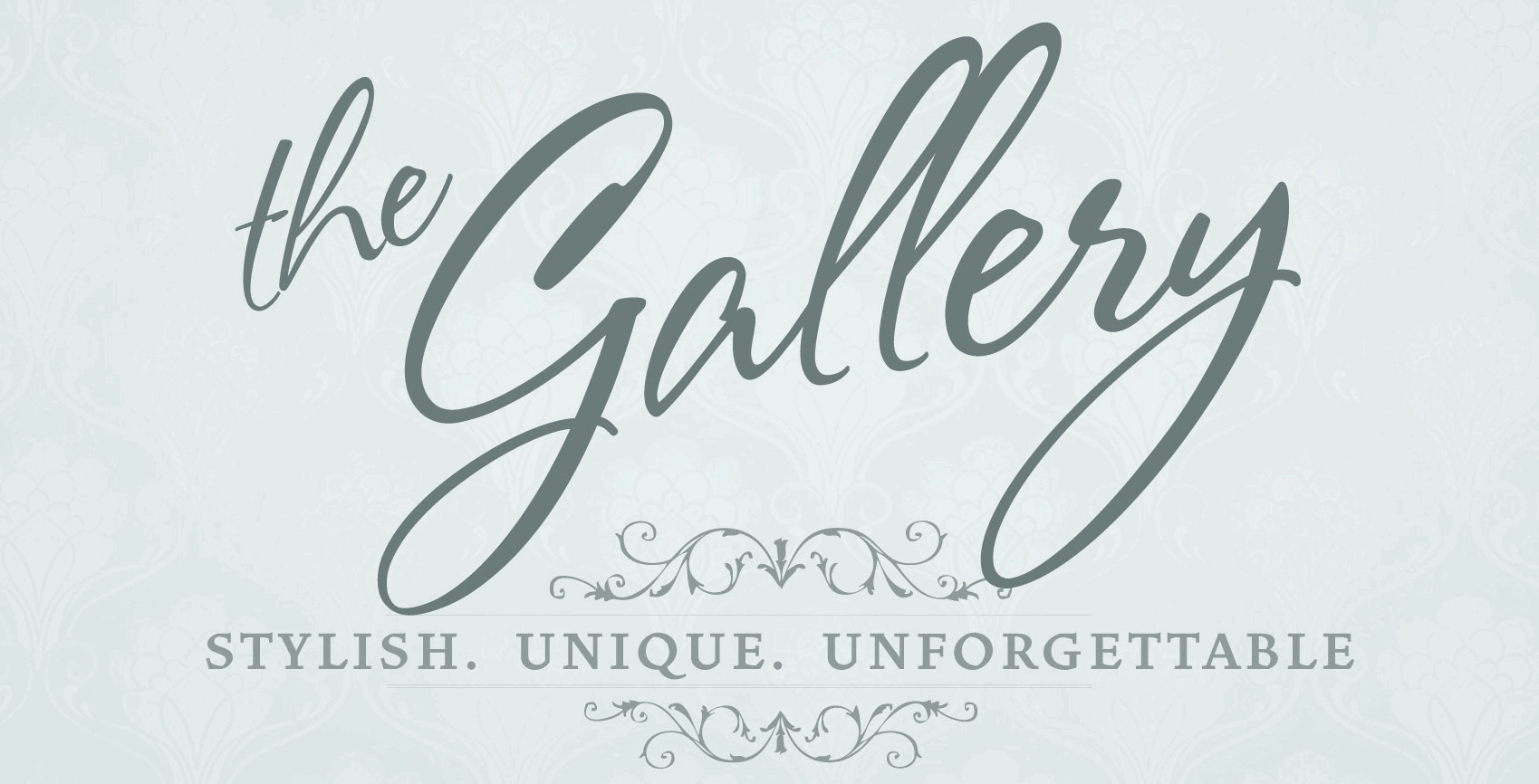 6303 Beverly Hill St., Houston, TX
Unique Venue allowing for a Wedding of your Dreams
Reviewed on

11/10/2010
Jenifer P
We looked at 14 different venues and the Gallery was our first stop and after seeing all of the rest we choose The Gallery. You have the freedom of bringing in your outside vendors and your preferences. This can allow your creative juices flow. My wedding turned out wonderful and I could not have asked for a better staff to work with. Tara was great and the venue has so much character even with out decor. You can't go wrong with this location and I have seen now 2 other weddings here which all had their own style....
---
Amazing venue
Reviewed on

9/07/2010
amber v
The venue has a mediterrian style look to the building its an outside and inside venue!! The people were also amazing to work with .
---
Beautiful venue and great price
Reviewed on

6/28/2010
Bethany R
I loved this venue and everything associated with it! It made my dream wedding come true! Great prices, flexibility, and communication. If you like the pictures, then book it, because it was outstanding!
---
Reviewed on

6/06/2015
Kathryn R
The Gallery is a gorgeous event venue that provided my husband and me a wonderful backdrop for our day. When people see our wedding pictures, they remark, "where is that?" and "what a neat venue." We fell in love with the old-world, European look and feel. I found the manager, Paula, to be VERY accommodating with any requests that I had, which was wonderful (and she knows her stuff backwards and forwards). We even had to change the event date, and Paula made that simple. The pluses to the venue are that there's plenty of space, so it's easy to have different parts of the event in different areas (we had our ceremony under the tree outside, which was breathtaking). I loved the spaciousness of the bridal suite (and my husband loved the guy's area… many venues have nothing or just a closet for the guys). I also really liked that we had the venue to ourselves for the entire day. Because the Gallery only provides the venue (versus other all-in-one venues where catering is or can be included), there was a lot more work required to get ready for the wedding. However, it also allowed us the ultimate flexibility to choose the vendors we wanted. There were some communication issues and my purse was stolen from the bridal suite (I can't say that's the venue's fault, but at the same time, you hope your belongings would remain safe in a cubby bin inside the bridal suite, especially with the two security guards on site. At the end of the day, I shouldn't have brought my purse and should have watched over it better… but if you are a bride that chooses this venue, please keep this in mind for your day and leave your purse at home). Overall, we were very pleased we chose The Gallery.
---
Stunning venue!
Reviewed on

3/28/2015
Amanda R
Luckily we secured our date with The Gallery before they increased their price because we were still able to afford it! The Gallery is a stunning venue with tons of character right in the heart of Houston. It extremely convenient to get to from the Galleria area, which is where we had our host hotel. The Gallery staff is extremely friendly and flexible with their time. My only complaint is that correspondence could be slow. As I approached my wedding date, another staff member was hired and emails were answered within 24 hours, but earlier in the planning process it took several days to get a response at times. The same happened with voicemails. Overall, my experience with The Gallery was great! I can't imagine getting married anywhere else!
---
Beautiful Venue
Reviewed on

2/02/2015
Svetlana M
This is a beatiful venue, great for a medium size reception (60-120 people). I loved the antique bar upstairs and the opening to the dancefloor. Makes for great pictures. Brides room and grooms rooms where great as well. Kim was a pleasure to work with! Only downside of this venue is the 'rain day' room. We were hoping to have the ceremony outside as the venue and the red brick is stunning but unforunatly had to move inside due to the weather. We ended up having the ceremony in the upstairs room and even with only 70 people it felt very tight. But overall the venue is just stunning and I was very happy getting married there. Highly recommended!
---
Highly Recommend!
Reviewed on

1/06/2015
Betsy M
I had my wedding here, December 5th of 2014. Everything went on smoothly and I was absolutely satisfied with this venue. Kim & Paula, both were very helpful with all my vendors and they helped me organize them as smoothly as possible so my event would go as I wanted it to. I had both my ceremony at 6P.M. and my Reception shortly after and it went on smoothly. Also the worker in the premises was very helpful too!!!! He helped me plan out my table arrangements and how the venue would better be utilized due to my event being 200+ people. Overall I'm extremely happy!
---
The Gallery--AMAZING!
Reviewed on

11/06/2014
Heidi B
Our entire experience with The Gallery was fantastic! The manager, Paula, was so kind and helpful throughout the entire process. The venue is BEAUTIFUL! I loved that my guests had several options--downstairs, upstairs, or outside on one of the many patios. Everything was perfect! *Please note that the prices have changed quite a bit since I booked our wedding. I think it is still worth the cost though!
---
Perfect!
Reviewed on

10/10/2014
Catie B
We loved having our wedding at The Gallery. The venue is unique and beautiful. I also loved that I was able to customize everything from the decor to the caterer and bar. I had the freedom to make the wedding my own and have things exactly as I'd always pictured. The Gallery is an awesome place for a reception. It met our needs perfectly and everything turned out beautiful.
---
Even more gorgeous in person
Reviewed on

5/26/2014
Chelsey B
I fell in love with the beauty of this place as soon as I started venue searching. My pics came out just as wonderful as I'd hoped! All-in-all I had a wonderful time and was a fantastic day!
---
Beautiful and Stunning Venue!
Reviewed on

4/27/2014
Melissa P
Paula was absolutely wonderful - starting with the process of picking out a venue. She didn't pressure us, but made us feel comfortable and also let the venue's beauty speak for itself. She was very friendly, helpful, professional, and flexible, and we appreciated all of the assistance that she provided us with on our special day. This venue is beautifully sophisticated, from the various textures of wood and brick, it is one of the most intimate spaces/venues in Houston. The value for this venue is remarkable, and I was so glad that we held out wedding at this location. Everything turned out beautiful - it felt intimate and elegant, and everyone had such a wonderful time due to the staff and support from this vendor.
---
Beautiful venue but poor service
Reviewed on

4/27/2014
Jessica N
I had my wedding here and everything turned out fantastic! However overall communication with staff was somewhat poor - hard to get ahold of on the phone, more than a week to respond to emails if at all, and then I felt like on day of they were on my coat tails. This communication issue led to them double booking the day of my rehearsal but w were able to make it work. This was all manageable however thanks to the ladies over at One Sweet Day by Ashley! Overall this venue is great but I cannot imagine having a wedding here without an event coordinator.
---
The Gallery
Reviewed on

9/29/2013
lanisha w
My wedding was September 14, 2013 at The Gallery. It was even more beautiful than I expected it to be on that day. The staff was excellent and accommodated us in our every need. What a great and effortlessly beautiful venue!!!
---
Beautiful setting
Reviewed on

9/24/2013
Amanda C
Gorgeous venue that requires very little decoration. They allow you to use mostly your own vendors (with the exception of alcohol) so it gives you freedom to spend your money where you want! Excellent value for the price; you won't find anything as pretty and nice in the price range in Houston. Cons: Not always the easiest to get ahold of; I emailed with simple questions and waited a week for a response with nothing. When I emailed again asking for the answers they did answer but also replied that they had already answered and forwarded their response...which did not have answers in it. Also miscommunicated with requirements for food services. I asked if there were any requirements other than they be licensed and they said no, but on my wedding day (3 hours before the event started) they informed me it was against their rules to have the caterers just drop off food and that they had to stay. Also, had someone offering their suggestions of my arrangements 3 HOURS BEFORE GUESTS ARRIVE WHEN I'M TRYING TO GET READY. I wish they would have just let me have my wedding how I wanted it because I had reasons for tables where they were. Added stress on the day-of.
---
The Gallery is amazing!
Reviewed on

7/15/2013
Emily D
The venue was perfect for us because it not only had a patio for the ceremony, but a beautiful indoor area for the reception. The building itself is so beautiful that we didn't really decorate it at all because it didn't need it! The staff was also amazingly helpful and available whenever we needed them.
---
Gorgeous Venue
Reviewed on

5/18/2013
Rachel T
The Gallery is a beautiful venue. The staff is extremely kind and accommodating. The reason I gave them 4 stars instead of 5 is they are not really wheelchair accessible... just the downstairs portion is accessible, which means their beautiful bar cannot be used by any handicapped guests. We had to move our bar outside so our guests in wheelchairs could be accommodated. It still turned out beautiful, but it would have been nice to use the whole venue.
---
Most Beautiful and Romantic Wedding Venue
Reviewed on

5/02/2013
Sara P
I absolutely LOVE The Gallery - Houston! After searching far and wide across Texas, this venue fit the look I was going for. It has a very garden/tuscan theme. There's a beautiful fountain that can be part of your ceremony aisle, but it doesn't have to. The bridal suite is large and has all the essentials that any bride needs to touch up and relax. The groom's suite is also very large with a refrigerator for those drinks prior to the ceremony. The grils who run the gallery are always happy to set up meetings to dicuss details and make sure that everything is in order for your big day. The gallery also has open houses and self-guided tours of the venue all the time. Every Wednesday evening the venue is open in case you need to bring your florist and decide on flowers or show your photographer to ensure they capture all your must-have photos. The venue is very flexible and helps to ensure that you are happy as a bride. My wedding was small (~60 guests) and no one felt crowded. I could see that 100+ people could get a little crowded, but with my group it was very comfortable! I really liked all the different areas that the venue had to offer for guests to mingle. While it didn't rain on my wedding day, I would say that the biggest downside is the "back-up" room for the ceremony. It really wasn't my style, however the girls at the venue helped me come up with a better solution in case of rain and I wasn't forced to use the extra room at all. Another GREAT bonus about The Gallery is that you don't have to worry about only using preferred vendors. They do have vendor list that they enjoy working with, but you are open to using whatever vendor you'd like except when it comes to alcohol. Also, there is more than enough parking at the venue and is very accessible! I would really recomend this venue if you are looking for an outside ceremony with a tuscan/brick style theme. I LOVE this venue and was SO happy they had my wedding date available!
---
Amazing place to have your wedding
Reviewed on

4/26/2013
Jessica S
The venue was perfect for our casual yet romantic wedding. Having the ceremony and reception in the same place is a huge plus. The people with The Gallery are SO great to work with and made the process painless. The value of this venue is great!
---
Great venue!
Reviewed on

2/24/2013
Brittany Gunter B
Great venue! Great indoor and outdoor areas for ceremony/reception. My wedding was supposed to be outside but due to wether, had to be moved inside. It was still beautiful! Great upstairs bar for guests to enjoy while the staff were flipping the reception room. Highly recommend this venue:-)
---
GREAT place to get married!
Reviewed on

1/04/2013
Kim R
I had my wedding here in November 2012, and it was BEAUTIFUL! We chose this venue because it allowed us the flexibility of using our own vendor choices for food and beverage and had an indoor backup that we would have been happy with if it had rained on our wedding day. Luckily it did not and we got gorgeous pictures of our outdoor wedding! The Gallery's preferred vendor list guided us in the decision making for some of the other vendors we needed, and the choices we made based on those recommendations were excellent as well! This venue is beautiful and everyone I worked with during this process was excellent! I highly recommend having your wedding here if you want more flexibility in bringing in outside food and beverage and want a great look for your pictures. This place had everything I wanted: a wrought iron lamp post, an ivy wall, beautiful brick and tile, a gorgeous wooden bar, and an open ceiling on the dance floor.
---
Beautiful Wedding Venue
Reviewed on

1/02/2013
Jessica G
The venue is beautiful. I absoultely loved The Gallery. I fell in love with it as soon as I saw it. It is extremely unique and allowed for us to be really creative in planning our wedding and reception. Tara and Kristina were always very helpful and made sure we had all of our questions answered. We were able to wander in during the day and take measurements, draw up plans, etc, without being disturbed. The Gallery offered an alternative atmosphere to the regular ballrooms. The day of our wedding everything looked spectacular.
---
The gallery review
Reviewed on

12/06/2012
Emily G
Beautiful venue but you have to provide all vendors. No elevator for handicap or elderly, nice persons to work with.
---
Beautiful!!!
Reviewed on

11/21/2012
Hadar H
I saw the Gallery on a website few years back (before I was even engaged) and I told my (now) husband "we are going to have our wedding there" and we DID! This venue is beautiful and unique I never thought that Houston has wedding venues like that. The staff were amazing and answered all our questions quickly and worked with our needs.
---
Perfect Venue
Reviewed on

11/01/2012
Brittany G
I loved this place the moment I walked in. The staff at the Gallery was amazing and so helpful, and knowledgeable of the whole wedding process. The only note I would have for brides looking at different venues is that The Gallery is two stories and has an overflow room. If you want to have all your guest on one floor or around you, this might not be ideal for your wedding. We pulled out all the tables from the overflow room and placed them in the upper level surrounding the balcony to make people not feel so closed off. I know my father did not like the second floor but it all worked out perfectly and we loved it. They also allowed us to come the day before the wedding, because there was not a wedding on that Thursday, and set up completely before the rehearsal at our church. Since all of my decorations were handmade and our linens were donated this was a huge help to getting everything perfect the way we liked it. They also offered a lower rate because I had my wedding on a Friday, which was another selling point.
---
Gorgeous Venue!
Reviewed on

4/11/2012
Kira N
I first fell in love with this venue online and after seeing it in person, nothing else could compare. It is the perfect blank canvas for you to turn into anything you desire for your wedding day. It was perfect for my outdoor ceremony in the courtyard and indoor reception. When at the venue it's easy to forget you're still in Houston. They were so easy to work with and the staff is great!
---
Send Message