Home

The Green Building
Amenities + Details
Amenities
Handicap Accessible

Indoor

Reception Area
For more details about amenities, please message the Venue.
Ballroom, Historic Venue, Loft
Contact Info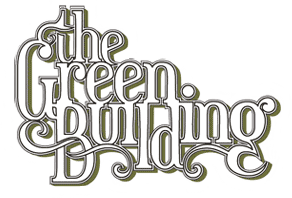 Reviewed on

9/06/2017
Christina W
We fell in love with The Green Building as soon as we walked through the door. It was unique, distinct, and impressive, without being overly showy or having too much of a "wedding venue" feel. We booked it right away - almost two full years in advance because the good dates go... Read More fast! We had a Sunday wedding which saved us a little money, but the rental fee is still a bit hefty. Worth every penny in our book. Everyone loved this venue. We were able to put our personal touch on the space and loved that. We had outdoor space, indoor space, and included table/chair/bar rentals. Almost everything else we provided ourselves. We would do it again in a heartbeat - even the neighborhood is amazing (though I do recommend hiring a valet company due to somewhat difficult parking options). The team works with you to ensure that every i is dotted and t is crossed with check ins along the way and a final details meeting where you review EVERYTHING together. The whole process was a breeze with these guys. Check them out! Highly recommended.
---
Reviewed on

9/05/2017
Emily C
We rented the Green Building to have both our wedding ceremony and reception. All our wedding guests loved the space and it makes for a great indoor + outdoor wedding. The staff was super helpful from day 1 and answered all our questions/accommodated all of our needs. We saved a... Read More ton of money on rentals/decorations because the venue is so beautiful it doesn't need to be dressed up very much to wow people. Highly recommend the Green Building if you like the exposed brick/open look. It was an incredible wedding!
---
Reviewed on

8/21/2017
Loren C
We were married on 8/11/17 at the GB and I can't say enough great things about it. Susan was our liaison who walked us through the whole process, and she was fabulous (super sweet, super calm and incredibly knowledgeable). For our caterer, we relied heavily upon Susan's... Read More suggestions and she set us up with a fantastic caterer who was (most importantly!) within our budget and had phenomenal food. Everything about the GB is top notch; our guests couldn't stop raving about how beautiful it was. Our pictures turned out fantastic because the lighting is so great too (no need for that ugly purple uplighting you get at other venues, which not only gives great pics but helps you save money!). They even let us load our stuff in the night before since there was no event happening, which was a HUGE help for us day-of. I can't say enough great things about the Green Building... if I could relive that night over and over, I would!
---
Reviewed on

5/09/2017
Denise C
We had our reception at the green building and it was fantastic! We immediately loved it and booked it ASAP. The lighting at TGB is amazing and the staff was super accommodating.
---
Reviewed on

4/19/2017
Samantha M
As soon as we walked into The Green Building, we knew it was where we wanted to get married. We couldn't have imagined a more incredible space. It's natural beauty and it's ability to shift into whatever you can imagine was a huge selling point. Susan was our main contact and... Read More she was a dream - kind, quick to respond and full of knowledge. She made us feel like there was absolutely nothing that we needed to worry about and she was right - any question I would begin to ask, she'd have an answer part way through. Our day (3/31/17) initially was supposed to be partially outside to make use of the courtyard but unfortunately the weather was not going to allow for our original plan. I never stressed, Susan knew what to do and the change was seamless. We couldn't have asked for a better venue, contact or wedding. It really was the most beautiful wedding we could have ever dreamed of.
---
Reviewed on

1/10/2017
Kathleen L
My now-husband and I found The Green Building 14 months before our wedding, and we completely fell in love with it! It's more hands on, as a raw space, but stunningly beautiful and so easy to work with. They have a fantastic list of preferred vendors, and Susan, who we worked... Read More with, was a dream. They were also incredibly helpful with a last-minute conflict, and helped us extend the length of our reception by an hour. Highly, highly recommend!
---
Reviewed on

9/22/2016
Tiffany M
I had my wedding here in the beginning of September (2016). It was incredible! Our guests were in LOVE with the space. Susan and Meghan were a huge help when it came to the planning. Any questions I had I received an answer the same day and a phone call if I needed further... Read More explanation. Love the green building would suggest to everyone.
---
Amazing raw space
Reviewed on

9/01/2015
Caitlin T
We had a really good idea of what we wanted in a venue-- we're both in art/design and we wanted an open space with a lot of character that would serve as a canvas for our vision. We looked all over Brooklyn before we found The Green Building. It is beautiful as-is (whitewashed... Read More brick walls, original wood ceiling, and beautiful brass chandeliers), but it also provides the perfect opportunity for you to really make your wedding your own. A lot of value also comes with the on-site staff, who are amazing, and the fact that your tables and chairs are all provided. Not to mention the excellent connections with a slew of alternative local vendors!
---
Breathtaking venue
Reviewed on

4/28/2015
Trista W
We had our March 2015 wedding at The Green Building -- it was the first place we looked and fell in love with it immediately. We were looking for something with a little more personality than your typical venue, and choosing The Green Building was one of the best decisions I... Read More made. It is honestly stunning and wowed all of our guests. And it photographs so well -- the place literally takes my breath away every time I see it. Megan was super awesome to work and very helpful. Honestly, I couldn't be happier!
---
Best of the Best!
Reviewed on

8/01/2014
Carly K
This venue will seriously make all your dreams come true. It's such a unique space, and you can fill it in so many different beautiful ways. The outdoor space adds SO MUCH to the experience, and I just don't have enough good things to say. I worked with Megan S. and she's... Read More such a pleasure to plan with. I highly recommend booking The Green Building first thing, as it books up VERY fast! Stunning.
---
Amazing Venue for a lovely wedding
Reviewed on

10/03/2013
Laura S
We had our ceremony at 501 Union and our reception at the Green Building across the street, both owned by the same amazing company. Both venues are gorgeous! The staff at both are sooo friendly and helpful throughout the whole process. They walked us through all the rentals,... Read More features of the space, decorating ideas, etc. many times over multiple visits. They were also extremely responsive to our many questions along the way! The staff the day of the event was attentive and friendly, from helping with set up, assisting the other arriving vendors to helping our guests get cars at the end of the night....they were just perfect! We got sooo many compliments on the beautiful spaces (and we're architects so that was important to us!) We couldn't imagine our wedding being anywhere else! Thanks again Green Building team! Laura and Kevin August 2013
---
Beautiful space
Reviewed on

10/01/2013
Erica W
I wrote a review on Wedding Wire but wanted to also write here for brides that go on this site. We had my wedding at the Green Building two weeks ago. The husband and I fell in love with it the first time we saw it and knew it was THE place. The coordinator that we were... Read More initially in contact with did not answer our emails and made us skeptical but we were later told she was on vacation. After working with another coordinator we had no problems and any questions were answered promptly. Understandably, when we booked the Green Building it was a year and a half away so all the details of the contract was not remembered but a quick reminder was all it took and it was fine. The reason I rated 4 for value was because they are still quite expensive and when everything is done, it almost cost us the same amount if we went with a high-end all inclusive venue. We had to rent everything, hire the workers, and also had to pay for the outdoor space which would not have been used during the wedding anyway. That said, the outdoor space was recently renovated as was the windows and they look great. Everything else worked out fine, mainly because I had family living in Brooklyn. Otherwise, if you are a hands-on, DIY bride like me and do not live in Brooklyn or have family in Brooklyn, it may be pretty stressful to arrange for equipment/decoration to be dropped off prior to the wedding/picked up after the wedding because the Green Building is so popular during summer and fall weekends. Everything had to be done the morning of which kept me on nerves until my family told me everything was dropped off. Overall, the space was great, my pictures look amazing, and I had the time of my life at my wedding.
---
Pretty Good
Reviewed on

4/09/2013
Mandi N
We rented the green building for our wedding on the tail end of the low season for around $6,000. We had heard the place was a good choice because its fully customizable and thats no joke, you have to do everything yourself (or hire someone to do it for you). The venue itself... Read More is beautiful, which was great for us because after everything else, we didn't have it in the budget for any decor and only minimal flowers. We just had a tiny bud vase on each table and ordered their globe light package, which I advise if you have a blank wall anywhere, we used it as a backdrop to our ceremony. I was afraid the place would feel empty, but it was great. We heard repeatedly before hand that the sound system wasn't good so we brought in extra speakers, but it wasn't necessary, the sound was great and plenty loud (oops too loud). I think the most important thing to consider about this venue are the hidden costs. I can't tell you what the hidden costs of your event/wedding will be, but here were what blew me away because I had no idea a wedding could cost so much that we put the bare minimum in to. A Day-of-Coordinator is not included. You are told you have the venue for 24 hours, which sounds great, but before you think you're going to party until 2am, remember that your caterer might charge you up the wazoo for time over 5 hours. Rentals:You must use Broadway Party Rentals and the cheapest stuff for a sit down dinner for 150 will cost about $7,000. There are no heating sources to cook with at TGB, so if your caterer can't supply, plan for an extra $800+/-. So before you even feed people, buy a dress, add flowers, pay a DJ, or hire a photographer, this venue will cost you $11,000 for a sit-down dinner. Everyone who works there was really nice and thankfully quick and knowledgable. Logistically we had a few hiccups. I would have to e-mail people a few times before hearing back and 3 meetings out of 4 were with a new person. It seemed as though things were rapidly changing there as information I received quickly became out-of-date, it was a little confusing at times. They had an event scheduled the day before so we couldn't rehearse there (really not a big deal for us). A few days before the big event we were told it would be better if (not in accordance with our contract) all our stuff could be picked up on monday instead of sunday. We scrambled to make arrangements and almost changed our honeymoon plans because we had nobody to help, but fortunately we cited the contract and moved on. Between our contract signing and a few weeks before our wedding a piece of furniture in the speakeasy broke. The TGB rep said there were a few things that needed to be fixed, but on my wedding day the cracked piece of furniture with a wobbly leg was still in the room. The night of our wedding there was someone there on TGB's behalf who was never introduced to us, I had to walk up to the random person with the clipboard and ask who she was. On more than one occasion when our guests were leaving the host was either missing or standing in the doorway of the coat check while guests squinted at ticket numbers. I had to tap him on the shoulder and ask him to help them. The final word on it is too much hassle for so much money. I think they need to lower the rate, but I'm pretty sure people will keep paying it.
---
Ok, but be advised
Reviewed on

12/06/2012
Laura Angela B
The Green Building is a beautiful venue and I am glad I had my wedding there, but there are a few things you should know. you can use any vendor there except for rentals and they insist on Broadway Party Rental. I booked the space in February for a Sunday wedding in November,... Read More but was only told THREE DAYS before that a Sunday delivery would cost an additional $400. No one told me and I refused out of principle. The venue then told me they contacted the wedding planner from the Saturday wedding (I person I do not know) who said they would be willing to pay $200 for the delivery fee. This seemed very strange. I opted out of all of this and bought everything at Ikea.
---
THE place to get married!
Reviewed on

11/12/2012
Angie O
We had our October 21st Wedding at The Green Building and we could not have been happier! Quin Johnson was beyond helpful in planning and a true pleasure to work with. She made everything so easy for us! The space is just gorgeous. We had our ceremony and reception inside.... Read More The ceremony could not have been more romantic. We used the front wall (the one with the kitchen entrance) and had a light wall hung. The lights combined with the rustic charm of the space was breathtaking. Our cocktail hour was in the outdoor space which looked fantastic with the lights strung along the top. The indoor space was just the perfect size for our reception of 135 seated. We did banquet style tables and still had plenty of room for a dance floor. I cannot even begin to count the number of compliments we received on how beautiful our venue was. It is truly a magical space.
---
An Urban Chic Wedding
Reviewed on

7/15/2012
Karina L
We got married last weekend and we had our reception at the Green Building. Not only was the reception a fantastic affair but the Green Building was amazing. We wanted an urban chic wedding with a vintage flare. The Green Building staff helped us to make our vision come true... Read More and our friends and family were more than impressed with the space. I highly recommend the Green Building and Quin, Meghan and Brooke were more than helpful to answer questions, give recommendations and provide solutions to any challenges. If you are looking for a great space at a reasonable price consider this venue. We did and we couldn't be happier.
---
Wonderful space
Reviewed on

5/14/2012
reva g
The staff at the Green Builidng- led by Brooke-led us though the process of planning and creating a wedding that surpassed my expectations.
---