Home

The Hudson Cakery
About this Vendor
Modern Cakes with a Delicate Touch
We are a custom cake boutique with an emphasis on taste. Every cake we design, is tailored to your needs -- from mild to wild, we treat each one as a work of art. Let us create an unforgettable edible centerpiece for your special day! Email us today for a quote on the cake of your dreams.
Details
Cake Delivery + Setup, Cakes + Desserts
Contact Info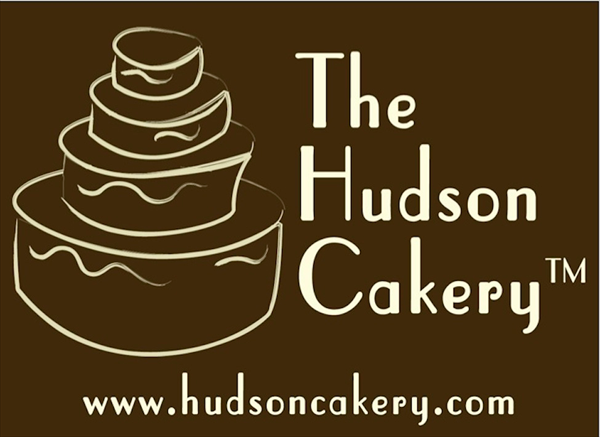 1816 Willow Ave, Weehawken, NJ
Serving NJ & NY Metro
Amazing cakes and service!!!
Reviewed on

9/09/2013
Alyssa C
I decided to check out the Hudson Cakery because I'm a local resident and my bus went passed it on a daily basis and I was intrigued by its "appointment only" policy. I looked up the website and immediately fell in love with the cake and cupcake designs. The cake flavors also seemed innovative and fun. We set up a tasting and met Jen at her shop. First of all, she is a delight. Professional, nice, creative and adorable, Jen is a dream to work with. She asked us before the tasting what sort of flavors we were the most interested in and presented us with a selection at the tasting. We were interesting in a custom flavor: maple bacon. She was more than up to the challenge.. We were so impressed with the quality of her cakes and butter creams. We knew after only a few bites that there was no need to meet with any other bakers: Hudson Cakery was the place for us. We was receptive to all our ideas. Eventually we settled on a selection of 4 cupcake flavors on a tower and a 6" cake topper for us to cut. We returned for a second tasting a month before the wedding to sample everything again (because at the first tasting we tried everything separately, this time we wanted to make sure all our butter cream and cupcake selections tasted good). She had made us a new version of the maple bacon cupcake that blew us away. We also had vanilla cupcakes with salted caramel butter cream, carrot cake with brown sugar butter cream, and chocolate cupcakes with peanut butter butter cream. Because my husband and I don't take cake too seriously and wanted something fun, our cake topper was funfetti cake with the Oreo butter cream. There were only 8 cupcakes left over, and everyone raved about how delicious they were. Everything was amazing. Jen's prices are very fair considering her level of talent. I also want to mention that in April she made nautical themed cookies for my friends bridal shower and she was also so fun to work with then as well. The cookies were impeccable and detailed and had a very subtle lemon flavor that everyone loved. My only regret was not ordering more so I could have had all the left overs for myself. Go with Hudson Cakery, you won't regret it.
---
Exactly What I Wanted!
Reviewed on

11/21/2013
Susan M
I currently live in TX, but got married in NJ, where I am from. I found The Hudson Cakery online and asked them to create my TX state shaped cookie favors for my wedding in October and they were a big hit! Jennifer was great to deal with and delivered exactly what I wanted. Not only was the design perfect, but the cookie was good too. My guests were asking for seconds! I would highly recommend using them for your wedding or other event needs. Great product and great service.
---
Great cakes!
Reviewed on

8/19/2013
Megan D
Jenn was very sweet and easy to work with. She made an awesome surprise groom's cake for my husband and it was delicious (and gluten free!) Would definitely recommend her services!!
---
Highlight of the wedding
Reviewed on

7/22/2015
Nicole S
Everyone asked us where our cake was from. Everyone said it was a beautiful and delicious cake. I had a few guests who work for catering companies ask me for the name of the company we got the wedding cake from. The cake tasting was also a fun thing to do. We did 2 tier (small wedding of 60 people). Top tier was red velvet with cream cheese filling and bottom tier was vanilla cake with cannoli filling. DELICIOUS!
---
Delicious AND Beautiful
Reviewed on

2/13/2015
Teril T
Jen and the Hudson Cakery did a fantastic job on my wedding cake. It was delicious and beautiful, and exactly what I had envisioned. I cannot recommend her services highly enough. I look forward to ordering a second cake for our first anniversary. Yum!!
---
Simply Amazing!
Reviewed on

11/18/2014
Jillian P
It has been exactly one month since my wedding and I am not exaggerating when I say that I still have friends telling me that my cake was the best wedding cake they've ever had! (chocolate with Oreo Buttercream filling) On top of the quality of the cake, Jenn (the head cake designer), is a doll and such a pleasure to work with. She brought my vision to life and took my budget into full consideration. I recommend Hudson Cakery with the utmost confidence that anyone who uses them for their event will be 110% satisfied with the results!
---
Cake and cupcakes
Reviewed on

10/10/2014
Kira M
Overall, very good company. Jennifer is very easy to work with and pleasant. Decor of cake and cupcakes was outstanding. Flavor was just okay, however. Too much frosting. Also, I thought I was getting nutella flavored frosting, and did not, which was a bummer. I would order from Hudson Cakery again!
---
Great variety and customer service!
Reviewed on

10/07/2014
Becky T
Jennifer and her team at Hudson Cakery truly went above and beyond. We commissioned them to make over 200 mini cup cakes in 5 flavor varieties (which we were able to choose ourselves - after an amazing tasting at her bake shop). We also had her do a small couples cake (6 inch) for us. We did the "naked style" with berries and it looked rustic and beautiful! Lastly, we asked Jennifer to create french macaroons for us to use in small boxes for our placecards. They were perfect and really provided a unique touch for our guests! I highly recommend Hudson Cakery and will definitely be a repeat customer. Thank you for making my wedding delicious!
---
My simple but awesome tasting cake
Reviewed on

10/01/2014
Vanessa R
Let me just start by saying I loved my wedding cake and Jennifer was awesome to work with. She gave me exactly what we talked about as well as the suggestions she made. We communicated mostly via email but she she was quick to respond to everything. The tasting was simple and yummy. And the flavors were..oh my! We barely had anything left over after the wedding. I would recommend The Hudson Cakery for any event not only weddings : )
---
Best Cake EVER!
Reviewed on

9/16/2014
Anar P
My husband and I really wanted a classic cake, nothing over the top. We had a chocolate cake with cream cheese frosting and peanut butter butter cream filling. It was amazing and everyone LOVED it!! Our planning experience was flawless. We had a great time tasting and choosing the design. After all the main decisions were done, we just had to wait until our wedding day to try it. My husband still can't stop talking about the cake. :-)
---
Delish cupcakes & excellent service!
Reviewed on

7/10/2014
Jennifer was so accommodating and kind from the moment I first emailed her. She was professional, communicative, and easy to work with. When we went to do our cupcake tasting, we were immediately sold! These cupcakes are just the right combination of moist cake and light frosting. So many cupcake bakeries end up making dry cake, and it ruins the cupcake! Jennifer's are truly some of the best I've tried. She made a cupcake tower for our wedding that was just perfect. I wish I lived closer so I could have her cupcakes more often!!
---
Awesome Groom's Cake
Reviewed on

12/27/2013
Rasheeda P
I used the Hudson Cakery for a Giants themed grooms cake for my wedding in October. The cake came out perfect! Jen was so nice and responded to my emails quickly. The cake was delicious too!
---
Out of this World!
Reviewed on

11/12/2013
Chris H
We recently used The Hudson Cakery for our wedding party, and they did a phenomenal job! They worked with us last minute to create a custom cupcake tower with beautiful cake, and final result exceeded our high expecations! The flavors we chose were beyond delicious (red velvet, banana bread, pumpkin spice & double chocolate), and the entire display with cake was just so gorgeous, I nearly cried when I saw it! Our guests (a pretty hard to impress lot) could NOT stop talking about how amazing the cupcakes were, and how beautiful everything looked. Thank you SO much for making our special day even more perfect and special than we could have planned. We will definitely be back for more delicious goodies soon!
---
A Rehearsal Dinner to Remember!
Reviewed on

10/19/2013
Andrea R
Working with Hudson Cakery from start to finish was amazing. Owner, Jennifer was so professional, responded promptly and really cared about creating the cake of your dreams. While some bakeries can create a pretty cake, Jennifer's creations are so fresh, moist and taste amazing! I recommend The Hudson Cakery for any special occasion. I am already starting my holiday order!
---
Simply Delicious!
Reviewed on

9/21/2013
Angelica O
My wife and I spent a considerable amount of time and energy researching and interviewing potential vendors for our wedding. Having to control for a gluten allergy made the search even more complicated. Finding gluten free baked goods that taste good is especially challenging. For our wedding cake, we wanted it to be something the both of us could share without fear or concern about the quality. Our cake tasting went flawlessly and we were impressed with the variety and freshness of the ingredients and flavor combinations. The final wedding cake was exactly as we pictured and fit our vintage theme perfectly. We selected a coconut cake with raspberry preserve filling and buttercream frosting. The flavor was exquisite and the cake itself was moist and fluffy. The real coconut shavings and the bits of fruit in the raspberry preserves made for a delicious and authentic experience. We could not have selected a better vendor to provide the all important cake for our special day.
---
Wedding Cake
Reviewed on

7/23/2013
Ann K
I had such an easy time communicating with Jennifer, setting up our tasting and nailing down our design for our wedding cake. We chose the chocolate with oreo buttercream, but everything was so delicious we really had a hard time picking one flavor! She was really open to our design ideas and we felt very comfortable at the end of the tasting knowing that our cake was going to look and taste great and that it would be delivered on time and with no worries. We look forward to getting more cakes for special occasions in the future! So happy we went with The Hudson Cakery for our wedding.
---
Hoboken reception
Reviewed on

11/07/2012
Marissa F
Jennifer and her cakes were amazing! After our cake tasting, we couldn't pick just one so ordered 3 different cakes. Best decision ever--guests raved about the cake sampler. Would highly recommend the carrot cake and the Oreo buttercream filling/frosting. Everything was super fresh and natural tasting. LOVED her buttercream recipe--not too sweet and lighter than most buttercream a because it's a Swiss meringue buttercream (egg whites folded in). Definitely my go-to cake spot in the NYC-area!
---
The best cake on earth!
Reviewed on

11/07/2012
Stephanie S
Jenn and The Hudson Cakery really made my bridal shower and wedding day with their sweet confections! I had strawberry lemonade and vanilla and chocolate cupcakes for my shower and they were so delicious. The cake was moist and the frosting was light--never cloying or overly sweet. I got the MOST compliments on the cupcakes--everyone loved them and wanted to know where they came from. I also gave out tiered wedding cake cookies as favors and they were incredible. For our wedding, Jenn created the most incredible Mets cake for my husband. It was almost painful to eventually throw away the replica Mr. Met (his hat was perfect!). The chocolate cake was light, but rich and the peanut butter filling was delicious. I love Jenn, love The Hudson Cakery and will certainly be back.
---
A Delicious Touch of Elegance
Reviewed on

9/24/2012
Rosemary S
Jenn was a pleasure to work with from the taste testing thru the final delivery. Jenn created a 3 tier black and white swiss dot elegant and sophiticated wedding cake and a surprise birthday cake with several personal touches for my new husband. We enjoyed two delicious flavors chocolate cake with oreo filling and almond cake with nutella filling. Our guests were raving about the cake and were asking for seconds!!! That's a compliment to Hudson Cakery!!!!!!
---
Amazing Cake, beautiful & yummy too:)
Reviewed on

9/19/2012
Rhonda G
So great working with Jenn. Thanks for creating yummy memories for our special day! Elegance with a personal touch. Jenn accommodated us with a custom made flavor, almond coconut cake was so yummy. Not only beautiful. Also had a second flavor of chocolate cake with peanut butter cup; unbelievable. Some of our guests who don't typically eat cake, had ours, everyone was raving about it! Cake Boss has not a thing on the Hudson Cakery.
---
Amazing cakes!
Reviewed on

9/10/2012
Rachel M
The Hudson Cakery made our wedding cakes. We had a 4 tier and a separate small gluten free cake for myself. First of all, Jennifer was an absolute pleasure to work with and very responsive to everything I contacted her for. The guests raved about the wedding cake. It was beautiful and delicious! The gluten free cake was wonderful and the best I have had. Incredibly moist and full of flavor. A couple of our guests were also gluten free and loved the cake. I highly recommend The Hudson Cakery!
---
Spectacular Wedding Cake Experience
Reviewed on

12/04/2011
Marlena S
Jenn at Hudson Cakery is amazing! I gave her a vision on a design for my cake and she created a stunning piece of art. I almost didn't want to cut into it, it was so beautiful. She did two different cake flavors, red velvet and lemon and they were both spectacular. Everyone tells me fondant tastes blah, but somehow she made that taste amazing too. Jenn also did cookies for the wedding and they were delicious, in fact somehow they missed me when they were passed around and they were so good I had to scrounge around to find one, and we had 300 of them! One of my bridesmaids was quoted as saying, "I ate 17 of those things." But not only were the cake and cookies great, but Jenn was an amazing communicator and everything with her was seamless from the get-go. I feel truly lucky to have had her as the designer of my cake. I cannot recommend her highly enough, you will not be sorry if you choose her for your wedding, in fact you will hit the cake jackpot.
---
GRoom's cake
Reviewed on

7/06/2011
Michele V
Jen at the hudson cakery was awesome, she helped me design a fantastic soccer shaped groom's cake. My fiance loved the cake and everyone raved about the taste!
---
Engagement party cake
Reviewed on

11/15/2010
Meghan C
Working with Jennifer couldn't have gone more smoothly. I told her my idea for the design of the engagement cake, as well as the flavors and it turned out to be flawless. All of our guests thought the flavor was delicious (vanilla with cannoli filling). I cannot wait for the next event so I can work with Jennifer and The Hudson Cakery again! :]
---
Mini-cupcakes were a hit!
Reviewed on

6/05/2010
Rebekah W
Jenn made 200 mini-cupcakes for my sister's bridal shower last weekend. Since it was a "Jack 'n Jill" style event, she made sure that the cupcakes weren't too girly. We had 4 different flavors so that everyone could try a some of everything. All the guests raved about the cupcakes, which turned out to be the hit of the party! Jenn is a great baker who listens to her customers needs and designs something that will suit their event. I would highly recommend using her services any time you want a sweet, yummy treat!
---
Send Message