Home

The Lodge at Country Inn and Cottages
Book Your Wedding with The Lodge at Country Inn and Cottages
---
A BALLROOM IN FREDERICKSBURG, TX
About Us
Texas couples searching for a destination venue in the Fredericksburg area should include The Lodge at Country Inn and Cottages on their short list. Nestled on a stunning 200 acre ranch, The Lodge at Country Inn and Cottages has all the amazing scenery and wildlife that nature can offer. As a destination venue, couples have time to enjoy the guests that choose to stay on the ranch overnight. Brides and grooms have the option of an indoor celebration in the lodge or can choose anywhere on the property for a unique outdoor wedding.
The Lodge has over 9,000 square feet of space and has the ability to accommodate up to 350 people for an indoor event. Towering stone columns and massive wooden beams add rustic charm to white walls and stained concrete floors. Large chandeliers hang from the ceiling to add to the natural light let in by the high windows. A handcrafted bar and interior sound system make it the perfect space for a reception.
The property has 10 acres and couples are only limited by their imagination when selecting a site for their ceremony or reception. With the space available for any size event tent, the venue is capable of handling 800 guests or more.
What You Should Know
Rental of The Lodge at Country Inn and Cottages includes a 2 hour photo session to commemorate the event. The facility is booked for ten hours beginning at 3 p.m. and ending at 1 a.m.. There are 300 mahogany Chiavari chairs available for use and round and rectangular tables are available for use within the lodge.
The Lodge at Country Inn and Cottages is licensed for beer and wine and the facility requires that these items are purchased exclusively from the venue. A signature drink is permitted but must be served by one of the facility's certified bartenders.
The 200 acre ranch includes 28 cottages available for use. The cottages have enough space for a maximum of 112 guests. Those staying at the ranch can enjoy onsite hot tubs and a pool. Barbeque pits and outdoor fireplaces are also available for use. The ranch is home to Elk and a few types of deer.
Sparklers may be permitted outside only if there is no danger of wildfire. Security personnel is required for events. A preferred vendor list can be provided but couples are not limited to selecting from the list.
Extra Perks
The Lodge at Country Inn and Cottages offers
Unique wildlife experiences
Private bridal and groom suite
From the Vendor
The Hill Country's Premier Destination for Events
The picture perfect setting for your wedding. Located in Fredericksburg, the heart of Texas Wine Country, and only a short drive from Austin and San Antonio. We are the only event space that also has accommodations on site for up to 112 guests. Let our staff help you create your perfect wedding!
Amenities + Details
Amenities
Bridal Suite

Handicap Accessible

On-Site Accommodations

Indoor

Outdoor - Not Covered

Reception Area

Wireless Internet
For more details about amenities, please message the Venue.
Destination Weddings, Rentals + Equipment
Contact Info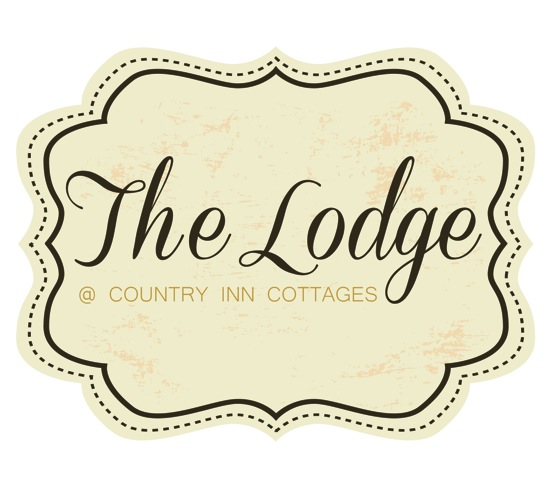 Reviewed on

10/11/2016
Heather N
First, let me say that I have a demanding full time job and planned a wedding in 2.5 months. I was on quite the time constraint, so I was hoping to find a venue that was both beautiful and seamless to work with. After looking at several venues in the hill country area, this was... Read More my last stop. From the moment I toured their beautiful property, I was never left disappointed. The actual facility is stunning and in impeccable condition. The options are unlimited as to what you can do with the space. The onsite cabins are stunning. The attention to detail and high end accommodations for a 'rustic country experience' are beyond anything I could have asked for. This is a place I would stay for a weekend getaway. In fact, my husband and I wanted a place we could come back to for visits and we plan on doing just that. All of those things are wonderful, but add to it that I simply cannot say enough about Jeff and Amy. Their professionalism, responsiveness and willingness to help was a game changer for me. I wish everyone could be as helpful as them. They worked behind the scenes to make everything absolutely perfect for our special day. Not one detail was left unattended to and the day could not have been more perfect. Their staff is friendly and attentive and I haven't stopped receiving compliments as to how wonderful everything was from the actual wedding to the facilities to the accommodations. I'm a very detail oriented person and a planner by nature, so to have a facility and owners that also appreciate that is something that I learned in this process is very tough to find. I highly recommend this venue for your wedding. You will not be disappointed in the least!
---
Reviewed on

2/20/2018
Hailey G
This venue is stunning!!! The whole weekend was absolutely perfect! The property is large enough to accommodate a big group of people, making the weekend easy and convenient. The staff is extremely professional and worked nonstop to ensure everything was done in a timely manner.... Read More The owners are very understanding and truly help make your event memorable. The ceremony was outside on the patio, and the reception followed inside. Both spaces are beautiful and allowed for a fun, lively atmosphere. The bridal suite was perfect for the bridal party to get ready in, and allowed for great photo opportunities. I highly recommend this venue to anyone for a wedding or another celebration.
---
Reviewed on

10/31/2017
Rachel M
We looked at the lodge as our first venue when we were deciding on venues and it was also the last venue we looked at. We fell in love immediately! Jeff and Amy were so easy to work with and so nice and acoomodating to all of our needs. Our wedding was absolutely perfect and I... Read More highly recommend them!
---
Reviewed on

10/27/2017
Emily T
After initially planning to celebrate in Houston, we found The Lodge and completely changed gears to a Fredericksburg wedding . I toured the venue on a whim when I was in town visiting my family, and Jeff sold me on the place immediately. It was the perfect size and location... Read More for the day we were planning, and the venue itself is just so beautiful! I didn't have a wedding planner, so Amy and Jeff's help throughout the year was invaluable. No question was too silly or small. Amy was always quick to respond to my emails, which were plentiful, with her sincere advice and made me feel at ease with the planning process. We had a 4pm church rehearsal in town on Friday, and Amy and Jeff were kind enough to adjust the venue setup time that day to accommodate our schedule. Since we had all of the cottages booked with wedding guests, we were able to use the outdoor patio area (by the cottages) for our rehearsal dinner. Most of our guests were were from out of town and they were delighted with the scenery and all of the wildlife. We wanted them all to experience what Trevor and I love so much about the Texas Hill Country, and this was the perfect place to show it. The wedding day went as smoothly as we could have hoped and the venue looked amazing! We were very lucky with the weather and had the outside patio set up with cocktail tables so that everyone could enjoy the beautiful evening. We also had a bunch of little ones at the reception, and this is a great location for them as well. Lots of outdoor space for them to run around when they get bored inside with all of the adults. Our guests went on and on about how beautiful everything was and we have the pictures to prove it! Overall, we were beyond pleased with our venue choice! I want to include this next part for any fellow Brides doing their own wedding planning : 1.) just remember that you are responsible for setup and teardown of tables and chairs. Be sure to line up your help ahead of time. We had about 10 people helping and it took us about 2 hours to setup inside tables, chairs, chair cushions, centerpieces and outdoor cocktail tables. Teardown on Sunday was faster, but still took at least an hour. 2.) Wine and cocktail glasses are not included with the bar, they are an extra charge. Pricing is reasonable , but just be aware. 3.) Per the contract all beer and wine is purchased through the venue. It took several e-mails, but ultimately we found a red, white and sparking that we were very happy with (even ordered extra to take home). Just know that your initial choice may not be available with the vendor. 4.)
---
Reviewed on

10/17/2017
Perry A
We had an amazing time at the lodge. The staff was great and and the owners Jeff and Amy even better. We picked the perfect place to bring all of our family and friends together.
---
Reviewed on

10/17/2017
Amber A
First off, Jeff and Amy were amazing to work with. They were there for anything we needed, and made this experience a great one for me and my husband. The venue itself is beautiful, add the gorgeous property it sits on, the cottages that are available for your wedding guests to... Read More spend the weekend and it becomes unlike anything I've ever seen. Hands down the best place to have a wedding. We're still getting compliments about how beautiful our venue was. The lodge was the first place we went to look at while searching for a venue and it ended up being the last because I fell in love as soon as I walked in. Sure enough our wedding turned out absolutely perfect and we are so happy that we chose The Lodge at Country Inn and Cottages to help us create such a memorable day.
---
Reviewed on

10/13/2017
Debbie G
Can't say enough abut how beautiful this place is! And Jeff and Amy are great to work with, and always available to answer our calls and questions. Our guests and bridal party loved staying i the cabins there at the venue!
---
Reviewed on

9/20/2016
Christie M
We had the BEST wedding ever! Jeff and Amy are so awesome and helpful. All of our guests cannot stop talking about how great the wedding was and how beautiful the venue is. It is so nice for guests to be able to walk to their cabins after a fun night. The venue is the most... Read More beautiful place ever and so well maintained. I was so sad to leave after the wedding and can't wait to go back!!
---
Reviewed on

3/11/2016
Robin M
We just got married at the Lodge last weekend and I couldn't have picked a more perfect venue. We were able to have our ceremony outside and have a wonderful rustic back drop of the hill country and then move inside for a formal reception. One of the biggest reasons why we chose... Read More this venue was because they have lodging for about 100+ guests right there on the property. The cabins were super cute, clean and uber convenient for our wedding guests. One thing to note is the bridal suite & groom's room are a bit small so we ended up using the cabins we rented as our area to get ready. It worked out perfectly. All I have heard from my guests have been rave reviews. People were able to go and visit local wineries, Lukenbach and all of the shops in town and made a weekend of their visit. I couldn't recommend this venue enough! - "One happy Bride"
---
Great wedding venue
Reviewed on

9/04/2015
Jeaneen P
Our wedding was beautiful! The venue was perfect for all of our family & friends to fly inn and stay on site. Jeff and Amy were wonderful to work with they truly made our wedding day seemless. We reserved the entire place and even had a bar-b-que on the patio! The facilities are... Read More state of the art, the bridal suite is spacious and was great for our wedding party to get ready.
---
Incredible Venue
Reviewed on

7/14/2015
Mollie L
The Lodge stood out as a versatile reception venue with true Hill Country style. We loved that they had tables and chairs available to us; we could use space both indoors and outdoors; and the overall look and feel. Definitely recommend!
---
The BEST Wedding Venue EVER!!
Reviewed on

12/29/2014
Laura W
Fredericksburg, TX is a popular and beautiful place for a wedding. Of all the venues we checked out, this is BY FAR the best!! It's a beautiful building, recently built, with every convenience a bride could ask for. Beautiful lighting, great sound system, full-service bar,... Read More spacious and comfortable rooms for the bride and groom and their attendants, spacious (for at least 200, plus a band and caterers), an outdoor wedding space that is beautiful in itself, but lends itself to great decorations for any kind of service, cabins on site and suites in town (we didn't use their lodging facilities because another bride had already reserved their cabins for one of the nights we needed). It truly is the perfect space for an outdoor (or indoor) wedding and reception, and the owners, two of the nicest people I have ever had the pleasure to do business with, are right there with you to make sure that EVERYTHING is perfect for you and your guests. This is, without question, a FIVE STAR facility, located just outside of Fredericksburg, a quaint, beautiful German-American town. Our wedding was on December 27, and the Christmas decorations in town are just AMAZING. After the rehearsal dinner, we hired a red, double-decker bus to take guests to the Market Center downtown, a large park with lots of huge trees full of lights, a life-size Nativity Scene, and a HUGE Tower of Christmas Windmill, for some hot mulled wine, hot chocolate and pastries. My daughter is an opera singer, and when she visited Fredericksburg with her then boyfriend, he proposed to her there, and because it looked so much like some of the towns in Germany where she had sung, she decided that Fredericksburg was exactly where she wanted to be married. A beautiful, extremely friendly, and tourist oriented community in the Texas Hill/Wine Country... the PERFECT place for a wedding and all of the associated events and lodging requirements, a 4 hour drive from the DFW area, or 90 minutes from Austin or San Antonio airports.
---
Amazing !!!
Reviewed on

11/21/2014
Shelly M
I had my wedding here and absolutely loved it! There are no words that would do the Lodge justice. The building itself is spectacular and includes private bride and groom suites. ( bridal suite amazing). The land it's on is picturesque with large oak trees and green meadows,... Read More great for pictures. There are 28 b&b's onsite, which make this very private. The terrace was beautiful with draping and fountains.... I can just go on and on. The owners were very attentive. They were on point and picked up the slack of my over priced wedding planner. Thank goodness, I chose the Lodge, because my wedding was amazing.... p.s. I am very picky ;)
---
Beautiful venue - people can be challenging to work with
Reviewed on

3/19/2014
Jennifer M
I'm re-reviewing the venue now that we are married. I want to keep my original review because there were definitely some mishaps and plenty of miscommunication getting things booked (see below). Fast forward to the week of the wedding. Everything looked absolutely beautiful. We... Read More worked with Jasper Eisenberg who was a total pro and made sure everything went off without a hitch. Jeff and team stepped it up as it got closer and made themselves available to help with whatever we needed. They were also lenient when it came to getting our things out the next day which was nice for our hungover helpers. The guests enjoyed being on site, how beautiful everything was and the gorgeous weather. The venue (in my opinion) is one of the most important parts of a wedding that really defines it. This venue was pretty new and ironing out a lot of things, including someone to work the bookings. I hope that since we booked they've ironed out all the kinks and learned from past mistakes. I booked my wedding at this venue for October for this year (2014). It was not happened yet so I may decide to change the review, but so far my experience working this venue so far has not been good. I originally chose this venue because it's very pretty, but also for the 28 onsite cabins. I loved the idea of having most of my guests stay onsite. The venue is pricier than a lot I was looking at, but chose to overlook this for having the onsite accommodations (I didn't want a hotel). I knew they had only had 2 weddings at the point I signed the contract and this should have been a warning sign. From day 1 they were pretty disorganized and unresponsive. I found out after signing the contract that 6 of the cabins were already booked. The owner did not seem to try that hard to take care of the situation that should not have even happened in the first place. After almost 2 months of he told me the people in the cabins were not moving and that was all he could do. He did not offer to compensate me in any other way, even though he knew the cabins were an integral part of my wedding. The onsite B&B seems to be first priority for the couple that owns this venue, not the venue itself. Not a great attitude when you have people choosing this to have their dream wedding. It has left a bad taste in my mouth and I would caution people to realize this fact what they are looking into when booking this venue.
---