Home

The Mansion at Timber Point
About this Vendor
The Mansion At Timber Point
Timber Point offers dramatic views of the Great South Bay providing a "Picture Perfect." wedding day. Devoted to serving one wedding at a time, we can accommodate intimate or large affairs. Your guests can enjoy cocktails outdoors while taking in the views of the bay and the manicured estate.
Amenities + Details
Amenities
Handicap Accessible

Liability Insurance

Indoor

Outdoor - Covered

Outdoor - Not Covered

Reception Area
For more details about amenities, please message the Venue.
Ballroom, Waterfront, Country Club, Estate, Historic Venue, Tented
Bar + Drinks, Cakes + Desserts, Food + Catering, Planning, Rentals + Equipment, Service Staff
Contact Info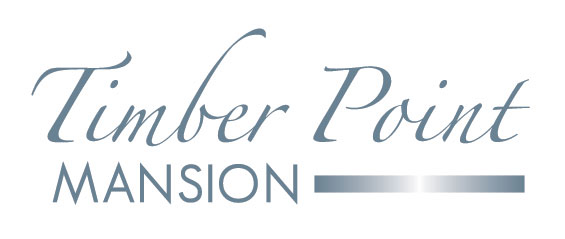 398 Great River Road, Great River, NY
Fantastic food, setting and service
Reviewed on

4/27/2015
What can I say! Our daughter's wedding at Mansion at Timber Point was perfect....from the planning with Miriam to the exquisite management by Julio the Maitre D', the attention to detail by the on site wedding planner...the food and martini bar, the beauty of the ball room and grand entrance...many guests were highly complimentary! This was great! Chantal, mother of the Bride, Stephanie.
---
AMAZING
Reviewed on

3/15/2015
Robin
Everything about our wedding was perfect. Neal and his whole team were so wonderful and it was obvious they really love what they do. Jonathan was our maitre d and he was incredible. He even brought me ibuprofen when I had a headache. Every time we turned around he was there to help. I would recommend this venue to anyone. I would also recommend all of the vendors that they use. Everyone at our wedding said it was the best wedding they ever attended.
---
Dream Come True
Reviewed on

2/07/2015
Catherine C
My husband and I were married at Timber Point in December 2014. We literally could not have asked for anything to have gone more smoothly! Miriam was incredible to work with during the planning process, especially since we live in NC and were only up in NY 3 times between selecting the venue and our actual wedding. She made time for us even on days when she had other weddings to plan, and was always accessible via email, text or phone call. On the actual day, Julio our maitre'd and Angela, the bridal attendant, were AMAZING! The room looked even better than we had pictured. The day went smoothly from our arrival to first look to bridal party pictures to the ceremony to cocktail hour to reception to after party, Timber Point did not miss a beat. All ages had a blast from my cousin's two-year-old son, to my 96 year-old Noni. The food was outstanding and honestly, the only thing we would change would be to go back and do the whole day over again. I can't say enough positive about the whole team and would recommend anyone whole-heartedly to choose Timber Point for their wedding!
---
amazing!
Reviewed on

8/02/2015
Lauren D
the food was great the service was fabulous, the view was beautiful!! Julio was awesome-seriously the best! People loved the food-although the cake (after trying it at a showcase) was rather lackluster so they let us bring in a cake from elsewhere! We worked with Neal and he was super nice and flexible. The venue itself it amazing if you like a country club look. We had a full moon and the reflection off the great South Bay was stunning! Our guests really enjoyed themselves and so did we!!! Highly highly highly recommend!!!!
---
Post party
Reviewed on

3/19/2015
Stephanie P
This was one of the first places I had looked into when I began my planning process. We overlooked it at first...but I'm so glad this was our final decision. The venue itself is lovely. The atmosphere inside is very warm and comforting to me. Our ceremony was held Indoors (as it was February...and snowing) in front of a lit fireplace. (Ambiance on point.) People raved about the food (I had some, but not everything because I was so amped about he day that I had no appetite). We tasted the entrees previously and LOVED them. The buerre rouge sauce for the salmon is awesome. We opted for some extra beers, the decadent dessert package and the egg sandwich/OJ bar to finish the night. (Egg sandwiches: best decision ever). Miriam also threw in coffee/cordial bar & hot pretzels as a bonus. Thank you so much! Our guests had a great time. We had a great time. We had great help from the moment we started straight through to the end. (Shoutout to Miriam, Steve and my bridal attendant--I don't want to mess up her name :( )-- Nicolette?
---
Excellent!
Reviewed on

1/25/2015
Meghan F
I got married in October of 2012 and Timber Point was absolutely wonderful! The staff was superb and tended to myself and my guests needs so well. My husband and I were never without a drink or food and the bridal attendant waited on me hand and foot... not to mention I've never seen someone bustle a dress so quickly! Our guests still rave about the food and the amount. I highly recommend Timber Point!
---
Overall a great day!
Reviewed on

1/01/2015
Jenna L
My husband and I booked Timber Point pretty much on the spot - my mom had prelooked at one other place for me since I was studying for a big exam and unable to but my mind was sold on Timber Point. We met with Neal who my dad absolutely loved and he was very knowledgeable and able to answer all my questions including some crazy ones! He was very easy to get in touch with through email and honestly never seemed bothered by any of my questions or millions of emails which is a nice quality. He was always willing to work with us with meetings as my husband and i have pretty conflicting work schedules. The week of, you bring in all the items you want displayed at the venues with list of instructions on how you want them done. Some of them i didn't honestly know until I had the items there with me at the venue so Neil allowed me some time to place the items where we wanted them and then write them down. Day of, the food was great- we loved the strip steak and mahi mahi the best out of the entrees- as bride and groom you get to try them all! Cocktail hour we didn't get to enjoy as much of because we were doing pictures but Julio who was our matri'd made sure plates were upstairs for us to enjoy which was really nice- the guests seemed to enjoy it and we lucked out with our day because we were able to have it outside. Julio was really sweet and available to anything we needed we didn't have to even blink and we had what we needed. He kept everyone going and where they needed to be at all times. The drinks and bartenders were all great- it's kind of hard at your own wedding to really enjoy the drinks because you're constantly getting pulled but we still managed to really enjoy whatever drinks we had and all the guests enjoyed them too. The Viennese hour with icecream bar was also great but again we were pulled so we couldn't enjoy it as much. They made sure to package up each of the treats though so we did enjoy it afterwards! It was such a beautiful venue and all the guests could not get over the view for the ceremony. You looked out and you could see the entire great south bay. Our photographer took us all the way down to the edge of the course and we were able to get some really beautiful pictures by the water which truly made our day. The only comment I would make is regarding the bridal attendant I had, Andrea. She was nice enough, I suppose, however i was later told she was not nice to one of our guests and she did not bustle my wedding dress right causing it to constantly come undone. one of my guests was finally able to bustle it correctly for me but it should not have been an issue I feel like. Other than that, Timber Point was an amazing place to get married and I would chose it all over again.
---
Awesome Venue
Reviewed on

12/27/2014
Nicole K
When i first walked into this venue, i fell in love. It has a natural warmth to it i haven't felt in many other places we looked. The bridal coordinator was so easy to work with. Our Maitre D & bridal attendant the day of were incredibly attentive and helpful. The whole staff made our day that much more memorable with their professionalism and positive attitude. I would highly recommend them to anyone.
---
Best day of our lives at Timber Point!
Reviewed on

11/13/2014
Cait G
We had the absolute best day of our lives on our wedding day at Timber Point. Miriam was incredibly wonderful and helpful in the planning process and especially patient in communicating with and accommodating the requests of my father. Steve ran the show the day of the wedding and was AWESOME. The food was abundant and DELICIOUS. Everyone in attendance had such a great time, ESPECIALLY us (the bride and groom) and our entire wedding party. I hope to have a friend get married here in the future so that I can attend another wedding at Timber Point... our night just went by way too fast! We had everything at Timber Point including our pictures and our ceremony, which I had reservations about (fitting all of our 220 guests on the back deck for the ceremony), meanwhile we fit perfectly, there was plenty of room for all of our guests and our LARGE wedding parties, and the ceremony on the back deck underneath the pergola, with the beautiful lawn and water on the horizon... it truly is a memory that I know will live forever in our hearts. Couldn't ask for anything better! THANK YOU MIRIAM AND STEVE AND THE ENTIRE STAFF OF TIMBER POINT FOR THE BEST DAY AND BEST PARTY OF OUR LIVES.
---
Perfect day
Reviewed on

10/25/2014
Elizabeth C
My husband and I were married at Timber Point June 6th and I cannot say enough good things about this beautiful place! We visited a lot of Lessings venues and other comparable venues on Long Island, but we fell in love with TP as soon as we walked in. It's a older venue with a lot of vintage charm, without being run-down like a lot of other similar venues. We worked with Miriam throughout the process and she was absolutely wonderful. She was so helpful, helping me pick vendors, giving me honest advice and helping me get the best deals. She was always so quick to get back to my emails, which a bride appreciates! We got married on a Friday, which I highly recommend because you are the only event of the day and can show up as early as you want. We also got married outside at the venue (which is a gorgeous setting with the water in the background) with a family member that is a priest, and the ceremony was beautiful and seamlessly run by TP. Venue - The mansion is gorgeous and feels so cozy, like you are at someone's beautiful old home. I loved the fireplaces and the decor (I've seen it decorated for Christmas - sooo beautiful). I also loved that the dance floor in the corner is HUGE! Food - Phenomenal, I am still getting comments on how great the food was. Definitely the best I've ever had at a wedding. Staff - Everyone is wonderful. They do a great job so you really have nothing to worry about! Price - compared to other venues the price was very reasonable, and Miriam worked with me on our budget. We also had an after party at the pub afterwards which was awesome! And we had our rehearsal dinner at the Three Village Inn, and we got 10% off since we were having our wedding at a Lessings venue. Thank you TP for giving us the most perfect day we could have ever imagined!
---
All smiles!!
Reviewed on

9/23/2014
Joanna C
Our wedding day was a dream come true! From the second we saw Timber Point we knew we wanted to get married there! We had both our ceremony and reception there and both were great! The ceremony was set up outside overlooking the green. It was beautiful! The cocktail hour and reception were also great! Everyone commented on how delicious the food was and how professional the service was! The great thing about Timber Point is you are the only wedding there! You feel like you are in your own mansion for the night! Miriam was our wedding coordinator and was absolutely WONDERFUL! She has such a warm way about her that makes you feel completely at ease with all of your decisions. I can not think of anything I would change about our wedding at Timber Point. It was perfect!
---
Our Dream Wedding
Reviewed on

9/07/2014
Jennifer F
My husband and I got married at Timber Point in August, and they did such an amazing job. They exceeded our expectations and made our wedding even better than we could have imagined. The wedding coordinator, Miriam, was so helpful and amazing to work with. We were planning our wedding from out of state, and she was easily accessible to us through phone and email and accommodated our schedules to meet with us any time we traveled to New York or to answer any questions or concerns that we had. Miriam also helped with making recommendations that coordinated well with our theme and wedding colors, and she had such good ideas to help make our wedding perfect. Our bridal attendant, Nico, and our maitre-d, Jake, were amazing!!! They made sure that we had anything we could have needed throughout the entire night. They also made immediate changes to a few of our decorations that we wanted switched around. We had initially not asked for table cloths on the outdoor cocktail hour tables, but when we arrived at the venue we decided that we did want them. The change was made instantly! We could not have asked for a better wedding, and our friends and family are still raving about how great the food, service, and atmosphere was. Also, the view from the outdoor patio was GORGEOUS and having perfect weather on our wedding day made it even better!!! Thank you to all the staff at Timber Point for making our wedding day perfect. We will have amazing memories that will last a lifetime!
---
A wonderful experience from start to finish
Reviewed on

1/17/2014
Christine B
My husband and I paid for our own wedding, so the price was important to us, as we didn't want to dig ourselves a hole for ONE day! The Mansion at Timber Point was reasonably priced and was willing to work with us. The wedding coordinators are extremely responsive, which made planning a breeze. In the end, the service on our wedding day took the cake! Our maitre'd Jake and my bridal attendant Jolene were AMAZING! From executing my itemized list (of over 20 different DIYs to be put out) beyond my vision to simply making sure myself, my husband and our parents ate, and never had an empty drink in hand. Our guests are still calling and raving about the food and the service. Our one regret was being suckered into tenting the back patio (we had a winter wedding). After being convinced that our party would not fit in the cocktail room (we had 176), we dished out extra money to tent the patio. In the end, maybe 20 of our 176 guests even utilized it, mostly smokers. Overall, I highly recommend!
---
I would give more stars if I could!
Reviewed on

12/18/2013
Lola Y
I cannot say enough good things about Timber Point and Lessings! I worked with Miriam to set up the wedding. She was amazing! So sweet and helpful and made me feel so at ease and relaxed about the whole thing. She even came to the venue the night of the wedding when it was her day off just to see us and make sure everything was going well. I was floored. Plus as a special surprise, she made sure to have the Mansion decorated for Christmas when our wedding was the day after Thanksgiving! I couldn't believe it! Our MC, Steve, and Bridal attendant, Paola, were incredible! They were so attentive to everything we needed! Our drinks were always fresh and they were on top of things before we even had to ask. I had some trouble with my bustle throughout the night and Paola was always on top of it trying to fix it. I don't think any of my bridesmaids ever touched my bustle because Paola was just that attentive to me! Both Paola and Steve were so fun and really did everything they could to make the day run smoothly and take the best care of the wedding party. Another thing that deserves mention is that the food was fantastic! I got so many compliments on it. When you have a big Italian family, the food is very important and Lessings exceeded my expectations! Plus, Steve made sure to bring my husband and I each of the three dinner options we chose as well as pack some dinners for us to bring home at the end of the night! I could go on and on about how amazing everything was. The venue was beautiful and the staff at Timber Point were so professional, friendly, capable, and attentive. I would highly recommend this venue to everyone!
---
Beautiful Venue, Dissappointing Coordinator
Reviewed on

11/18/2013
Stephanie U
I booked this venue for my October wedding 2 years before my wedding date. The wedding coordinator Miriam was extremely friendly and helpful, at least in the beginning. As the wedding started to get closer I would send her emails with a list of questions and she would answer one or two of them, with no mention of getting back to me with the other answers. We planned something that was much bigger then anything they usually hold at this venue, and Miriam was more then happy to throw out ideas to help us make the day go on without a hitch, including helping us schedule the timing of the set up of the event. Four days before the wedding we got a call from our florist, not the venue, telling us that there was another party planned for the day of the wedding, and that we would not be able to get into the space until 45 minutes before the wedding was called to start. We had been working with Miriam for months, constantly checking if there was another event before ours so that we could accommodate the time constraint. She constantly told us there was nothing booked. When we confronted her about the timing issue, which she had promised us wouldn't happen, she had no recollection of assuring us this wouldn't be a problem. She made no apology for the mix up and only came up with a solution at the suggestion of our florist. Despite all the set backs with Miriam, the wedding was amazing. The Maitre'd, Jake, was an angel. We had met him previously while we were getting some dimensions of the room. He stayed with us for an hour answering any and every question we had. We requested him for the wedding, and I am glad we did. He was perfect. He was on top of everything, constantly checking with my husband, parents, in-laws, and myself to see if we needed anything. He was extremely friendly, always had a smile on his face, and made sure we did too. He made sure we were enjoying ourselves and not overwhelmed by anything. Even a month later I still get compliments about how great he was from my in-laws. The food was delicious, which was a pleasant surprise. When we went for our tasting we were extremely underwhelmed. The food was very dry and very salty. We expressed our concern, and that was when Miriam informed us that this was not their normal chef. On the day of the wedding, the food was delicious. Everything was moist and flavorful. When we went around the room, most people had finished everything on their plate. The kitchen was very accommodating with having vegetarian options and providing a tasty gluten free option for my mother-in-law and maid of honor. They were also great accommodating my nut allergy and made sure that there were no nuts in anything served that evening. In order to get all the pictures that we wanted we decided to do the pictures before the wedding. They were not very accommodating with this request. The venue is on a golf course, and we were not able to take any pictures on their course. Overall I was extremely pleased with my wedding, and the staff there. But, I could have done without the extra headache Miriam threw at us a few short days before the wedding. Luckily, the other day-of event staff at Timber Point were better then I could have hoped for, from the waitstaff to the kitchen, they were great.
---
Excellent service-Beautiful location
Reviewed on

10/28/2013
Mary Ellen S
I was very pleased with everything about Timber Point. I loved working with Miriam. She was so professional, and very friendly. She worked with me on every detail and was very accomodating. She made sure all the landscaping looked fresh and even personally changed out the flowers in the arbor for fresh fall ones. I can't say enough about how wonderful it was to deal with Miriam. The day of the wedding the staff was so professional and served the meals in a style where all guests at that table were served at the same time. Jason, our Maitre D, took care of us so well, he treated us like royality. Everything flowed beautifully due to the staff at Timber Point.
---
BEST CHOICE!!!
Reviewed on

10/12/2013
Dawn D
The Lessing's Mansion at Timber Point was the right wedding venue for us. We looked at about 10 places before booking with them so by that point we really knew what we wanted and to look for. The biggest thing we wanted was the ability to have our 2 golden retrievers at the ceremony, so obviously it would have to be outdoors. I loved how the the mansion has a nice size outdoor patio facing the Great South Bay, and a beautiful pergola where the alter would be. And since all of the other venues we looked at prior didn't have the "right" backup plan for us in case of inclement weather, we would've had to move the ceremony indoors - which meant no doggies. That was a deal breaker for us. The mansion has a huge tent outdoors that would've accommodated the ceremony beautifully AND still allow our precious pups to be there. So that's really how my husband and I decided to book with Timber Point. But luckily the weather on our special day was beyond gorgeous. The price per person was very good compared to other places we looked, and the food was awesome!!! The maitre D (we had Jacob) and bridal attendant (oops, forgot her name) were great. Very attentive. We didn't have to worry about a single thing. They set everything up just as we wanted and our special day couldn't have gone any better! Thank you Timber Point!!!
---
Jason rocked my world!!!!
Reviewed on

8/06/2013
Jodi T
There are pros and cons for having your event here. The pros outweighed the cons for us which is why we went with it and am so glad we did! The cons: ~The room set up doesn't allow for the dance floor anywhere except in the corner. This meant anyone wanting to see what was going on HAD to leave their seats. A lot of our guests didn't do so. So we missed out in having a lot of people in our pictures. ~The bridal suite is on the small size. If you have a large bridal party, it gets a little cramped everyone getting ready in it. ~If there is bad weather, there are only so many places for pictures/video. We couldn't get much video downstairs while they were setting up because it was too noisy. ~People had to go through the reception room in order to get to the ceremon outside. While it didn't matter too much to me, other brides may want the set up to be more of a surprise. Pros: ~Jason was the best Matre' D EVER!!!!! There were a few issues the day of that we never even knew of until after the fact and after he took care of it. He even went out of his way to go find us the mead that was promised to us. He even came up with a few surprises for us (me). Apparently my husband was in on the surprise and couldn't wait to see my reaction! He was everywhere and nowhere at the same time. So wonderful to work with and I can't thank him enough. ~One wedding at a time. We had the Sunday twilight wedding, there was nobody before us and nobody after us and let me tell you.... it was WONDERFUL not worrying about another party going on and hearing their music or having people we don't know walking into our party or our guests walking off. ~Everyone was ranting and raving about the food. It tasted WONDERFUL!!!! They gave us a plate of each of the dinner options to share between me and my husband and gave us 2 steaks to take home that night. ~It is a Lessing's company and they hold up to everything that is in that name. The service was great, decoration was wonderful, worked with us with anything we asked. Couldn't ask for more
---
An amazing venue and backdrop for a summer wedding
Reviewed on

7/19/2013
Corene N
We fell in love the minute we walked through the doors. Even though it was January we could still envision what our June wedding would look like. The garden in full bloom. The arbor with flowers and tulle where we would say our vows. The breathtaking views of LI Sound. On June 23rd the vision came to life. Not one thing was out of place. They had new wood floors throughout and new tents in the back for shade. It was even better than when we had fallen in love! Walking in our guests were treated to Champagne with strawberries or sparking cider for the ceremony. Our placecards were done on Ghiradelli chocolates, which our attendant put out on a table in the shape of a heart with candles all around. The cake table was exquisite with the cake surrounded by votives in all different shape and size jars. The bridal attendant, the Maitre D and all the staff were so kind and helpful. I never had to ask for a drink, I turned around and it was handed to me. The bridal suite had everything I would ever need in case I forgot something. A selection of beverages were brought up and we had breakfast brought up for the children in the bridal party before the wedding. If you want to feel and be treated special on your wedding day, this is the place. One wedding at a time. You are their only concern and they let you know it.
---
UNBELIEVABLE!!! Everyone deserves the wedding we had!!!
Reviewed on

7/06/2013
Lisa Anne I
My new husband (!) and I immediately fell in love with Timber Point when we went to see it at first, not knowing how AMAZING everything would actually be. The venue is gorgeous, has old charm and character, and was host to a perfect, intimate outdoor ceremony. The outdoor bar area and patio was super flexible for our cigar smoking guests so they could be outside without feeling removed from the party. My dad was very appreciative of that!! First of all, Neil Chien was outstanding with the entire booking and planning process, we were very confident and reassured of the setup, menu, and staff from day 1- we looked no further, it just felt right from the start. He happily answered every little email immediately, no matter how silly the question was. Being that they only handle one event at a time- ALL EYES are on you and the entire staff is at your disposal. Marianne made sure all of our Pinterest projects made it to the tables and the maitre'd Jason was absolutely 100% incredible. He was calm, organized, attentive and extremely personable. He worked beautifully with our DJ, photographer, and bridal party. Jennifer the bridal attendant was lovely and a pleasure to work with, always making sure we had food and drinks- as well as our parents and even Nana! She took excellent care of us, and was very reassuring throughout all of the stressful moments. Jason was even so kind as to wipe the cake off of my groom's shoe after I so rudely smashed it into his eye :) They went above and beyond any expectations, right down to the awesome bartenders!! Not only did the staff do an unbelievable job of making every second special for us, but the food and service is unmatched. We chose to have a stations dinner, consisting of 4 varying food choices that were fabulous. The guests were RAVING about the selections and AMOUNTS of food that were available. Timber Point kept on serving until every one of our guests were satisfied. Everything was perfect. Seriously. Even Uncle Anthony gave a stamp of approval, which never happens ever. On top of it all- we chose to get married on the Wednesday before July 4, since everyone was off the next day. Since it was a weekday, we got an UNHEARD OF price for more than what most people had at their weddings. We had unlimited QUALITY food for almost half of what a typical wedding would have. You would NEVER have known we were on a tight budget. We hit the jackpot with Timber Point- we can't say it enough! There are no words to thank the entire staff for being so accommodating and wonderful the entire time, from start to finish. Thank you for making our wedding a dream come true and for making it possible for us to have everything we wanted and MORE. This was truly a dream wedding- we wouldn't recommend you have it anywhere else!!!!!!!!!!!! With much appreciation and many, many heartfelt thanks, Dan and Lisa Anne Flaherty
---
AMAZING!
Reviewed on

9/09/2012
Amanda N
If we could sum up our wedding at Timber Point in one word it would be AMAZING. There is not one thing we could complain about. Tio, our maitre d', was fantastic. He was on top of every last detail. Nicolette, our bridal attendant, was great. She was so attentive and kind. We didn't feel rushed at all the whole night. They made sure they took care of everything. We arrived earlier than we were supposed to with our bridal party and they made us feel welcome. They had an assortment of drinks and food already in the bridal suite. The whole night went so smoothly. Everyone was telling us that it was the best wedding they had been to. From the minute we met with Neal to the end of the night with Tio and Nicolette we had not one complaint. They listen to everything you say and are extremely accommodating. On top of everyone's great service and attitude, the venue was beautiful inside and out. Our guests still rave about how fantastic the food was. If you are considering Timber Point for your wedding, don't think about it just book with them you will not be disappointed.
---
Absolutely amazing
Reviewed on

8/19/2012
Nicole C
We had our wedding at Timber Point and we couldn't have been happier. The staff was super helpful and made the whole night go smoothly. Tio is so friendly and really makes you feel like he's happy to be there to help on your big day.
---
Long Island's Best Kept Secret
Reviewed on

5/22/2012
Jill P
Ok, so it's not really a secret. But this place was more tasteful and more reasonably priced than any of the monstrosity wedding factories I looked at. The wedding went great. I worked with Jason prior to the event but Tio was my Maitre'D the day of. Both were fantastic, as was my bridal attendant Tia. I ended up having over 200 guests so they opened a second bar for us. They accommodated all my custom requests (at an extra cost, of course - but the starting price was reasonable so it was still worth it), including a margarita bar instead of their optional martini bar (they even decorated it for cinco de mayo) and churros instead of their usual city street vendor choices. And the day before, I dropped off a picnic table (guestbook), unusual seating cards that had to be hung from a clothes line, cardboard standups for the margarita bar and photo booth, photo booth props, cake toppers, and random other crap. I gave them no written instructions as I was totally disorganized and they set up everything perfectly. The only thing I didn't love was the general manager Steve who I worked with on my tent options, but I barely had to talk to him. Overall, I am 100% satisfied with my choice of venue. I wish I could do it all again! Oh and the food was great, what little of it I got to taste.
---
Timber Point
Reviewed on

2/06/2012
Lianne C
My husband and I left a deposit on another venue prior to booking Timber Point. Things fell through and we were on the hunt for a new venue. We spent the entire day looking at various Lessings locations and after meeting with Neil at Timber Point, we decided that our New Year's Eve wedding there would be perfect. There was always a very open level of communication with the sales staff and myself regarding what was expected of both of us. The day of the wedding, everything was set up exactly how I had envisioned it. Steve (the GM) was our maitre' d and he did an incredible job. We had a bridal party of 22 people and trying to control them was a task I did not want to handle. He not only had everyone where they needed to be when they needed to be there but he came up with photo ops I didn't even think of. Our guests RAVED about the food and service. The cocktail hour was plentiful and never an empty platter. I did not get to see the stations set up that we had for our grand buffet dinner but from what I hear from our guests, it looked beautiful. The only complaint I have it and albeit a very small one and did not in any way ruin or even hinder our night at all was that our water glasses on the dais were never replenished. My husband had to ask a waiter to bring us water, which in my opinion is a no-no. Overall the evening was perfect and I would definitely recommend Timber Point to friends and family!
---
The best place I could have picked
Reviewed on

11/30/2011
YASIRA R
The place is amazing, the staff goes above and beyond, the food was great and it wasn't expensive. There is not one bad thing I could say about this place. From the moment we got there until the moment we left the people were taking care of us. The Maitre D (Tio) was the best. I strongly recommend this place to everyone. Being hispaninc the food was the most important thing for me and the people couldn't stop talking about how good the food was. If I were to ever do a big party again this will definitely be the place for me.
---
Send Message