Home

The Muckenthaler Mansion
About this Vendor
All because two people fell in love...
Let your fairy-tale unfold with the Muckenthaler Mansion as the elegant backdrop on your wedding day! The Mansion sits on 9 acres of lawn. With personal detailed planning, plus Colette's custom made menus, we will be there from your "Yes" to your "I do." 2015 Booking Specials available now!
Amenities + Details
Amenities
Handicap Accessible

Liability Insurance

Indoor

Reception Area
For more details about amenities, please message the Venue.
Country Club, Museum, Historic Venue, Park, Tented
Bar + Drinks, Cakes + Desserts, Food + Catering, Planning, Service Staff
Contact Info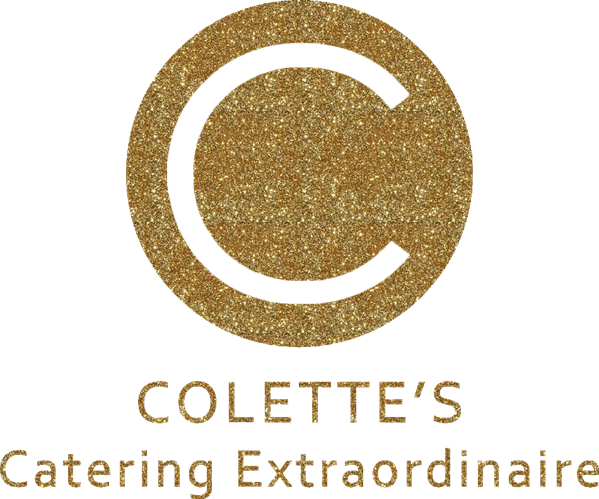 1568 Kimberly Avenue, Fullerton, CA
Wedding venue
Reviewed on

5/05/2015
Stacie P
We had a great experience with the Muck and Colettes catering and our wedding turned out beautifully. The day of coordinator did a great job walking us through our rehearsal and getting all our decorations setup, we enjoyed our tasting and the communication with Duane was great from start to finish. Everyone absolutely loved the food and the liquor selection was excellent. The cake turned out lovely as well. So all in all we couldn't have asked for a better venue, there were only 2 cons: The cons: 1) they setup tents around the venue for an event they were having on Sunday. This was disappointing as it limited some of our photo opportunities, not majority but was a surprise and inconvenience 2) we had asked what format our slideshow needed to be in to use on their screens and we were told to bring in our laptop. We have a Mac which isn't compatible, it would be nice if they provided the computer or had a DVD player to play it off of so it is isn't a hassle the day of.
---
Amazing Wedding Venue
Reviewed on

4/01/2014
Cecile R
Where do I start... We got married this past March at the Muckenthaler Cultural Center in Fullerton and Colette's is the exclusive catering company they use. When looking for wedding venues I had never heard of the Muckenthaler and I grew up near by. When my husband and I visited this location we just knew it was for us. The beautiful home and the artsy feel of the gallery inside was perfect. It is a unique venue and we liked that it wasn't the "traditional" style of venue. They only do one event a day so there is no rush to get in/out. Also, the price was by far the cheapest I found when hunting for venues -- although we did get married during the "off' season so we had special prices for that. Duane (from Colette's) is the person we dealt with for all our wedding planning at the Muck. He is so friendly and just a lovable guy. He was there with quick responses anytime we had questions/concerns and gladly allowed us to visit when we felt we needed to see the venue again....we booked it over a year ahead of our wedding and with so much planning its easy to forget details about the location. I also chose to have a wedding day coordinator for an additional cost -- so worth it! They take the stress off of you and make sure everything is going as it should. Sara was our coordinator day of and she was wonderful. She checked in with us to make sure we had everything we needed throughout the day. And was even there the day before to help us run through our rehearsal. They even set up our centerpieces for us - we did floating candles in vases which needed some assembly. Okay... now to the food. WOW!!!! My husband and I had a tasting months before to set the menu for our dinner. We chose to do a seated/served dinner and not the buffet. We were given several different options for the dinner and decided on two - the citrus chicken and the tri-tip. We loved both and Duane gave us the great idea of serving a 2 entree dinner to everyone. This way instead of the hassle of trying to find out who wanted chicken or steak everyone gets both!!!!! So easy and it looked fancy! We also did a Cesar salad prior to the main dish. We have received so many compliments on the food at our wedding. Everyone just LOVED it! It was the best "wedding" food I have ever had, it is more like great restaurant quality. For our wedding cake we chose a white cake with strawberry and Bavarian cream filling. It wad delicious. My aunt who hardly eats sweats said she had 2 slices that night! It wasn't heavy at all - the perfect dessert to end the dinner. Not to mention the cake looked stunning, better than the picture I sent. I was very happy with how it looked. Overall I am beyond happy with them and they really made my wedding planning so much easier and stress free!
---
Historic and beautiful!
Reviewed on

3/17/2013
Jamie Sue A
Lovely all around! Gorgeous venue with amazing historical value! The ONLY reason I give it 4 stars ather than 5 is because the coordinating and catering is done by Colette's and they darn near ruined everything. But the venue itself is stunning!
---
Absolutely the greatest ever!
Reviewed on

5/30/2012
Janel D
First of all, the Muckenthaler Mansion is beautiful! Secondly, the staff at Colette's Catering is wonderful! Rick Martin is the best coordinator any bride and groom could ever hope for. Rick was helpful, encouraging, and always on the ball with everyhting that had to be done. He told me things on our wedding day on a "need to know" basis. He kept it stress-free and enjoyable. It was priced right for any budget as well. I recommend Colette's ad the Muckenthaler to anyone getting married in southern California. Also, the potatoes are the best thing on the menu! Even better than the cake!
---
Excellent Service and Communicaton
Reviewed on

5/08/2012
Martha F
The venue was spectacular and the service of Duane and Rick at Colette's catering was tremendous.
---
Very Pleased
Reviewed on

5/02/2012
Joslyn W
After visiting the Muckenthaler, I knew I really wanted to have my wedding there, but wasn't sure if it would be within my budget. Because Colette's offers discounts through April, I was able to have my wedding there. For the level of service, the quality of food, and all of the things the staff do to make your day (and the planning leading up to it) go perfectly, Colette's was an amazing value. Their communication was very good and I felt like they tried thier very best to accomodate any request I had. All around, I would highly reccomend them and was very happy with the quality and service they provided.
---
Spanish-Vintage mansion for the Modern Bride
Reviewed on

4/04/2012
Amanda S
My husband and I were married at the Muckenthaler back in March. From the moment I stepped onto the premises, both of us knew that we HAD to get married here. It was the first and only location we looked at and couldn't imagine getting married and celebrating anywhere else. The location is vast and wide with multiple areas to choose from for your ceremony and reception. Originally, we were planning on having the ceremony in the garden section and reception on the patio; however, rain cancelled that idea and so both took place inside the mansion and was just as gorgeous as it would have been outside. The mansion has a very vintage vibe to it and always has exhibits showcasing so before and after the ceremony, guests have the opportunity to browse inside and check it out. The interior is magnificent and the landscape outside is to DIE FOR!!! You have multiple areas where a bad photo can't be shot. Whether you're looking to have a small (ours was 85 ppl) or big wedding, the Mansion is a great location. There's lots of parking (and it's free), they only have one event per day so your wedding day will be all about you and well, it's gorgeous! Guest after guest kept complimenting how awesome the mansion was and enjoyed exploring the ins and outs of not just the exhibit but the mansion itself. Colette's Catering handles the event/wedding processes and covers catering so basically all you have to worry about is photography, floral and entertainment. I can't say enough positive traits about the mansion. It holds such a special place in my heart and to know that my friends and family loved it, feels pretty awesome.
---
Wedded Bliss
Reviewed on

2/07/2012
Jennifer B
We wanted an outdoor wedding and an outdoor reception. We booked the venue because it was not only beautiful, but we loved the idea of having a tented reception. We worked with Duane and with Rick from Colette's to put our event together. Duane is the person we worked with to book the venue, have our tastings, and organize what we needed to get done. He was also there during the event - but Rick was our go to man during our event. Not only are both of them professional, but were really sweet and very caring about putting on our event with our "vision" in mind. It rained the day before and the morning of our wedding. Let me say, that Rick managed to put together our outdoor ceremony inside and helped us bring out the vision inside with the help of our florist. They are extraordinary people and I am extremely happy to have worked with them. They calmed my fears of having a "circus" tent - the tent was absolutely gorgeous and the food was amazing. Our guests are still raving about the food & cake - both from Colette's.
---
Budget friendly but...
Reviewed on

1/02/2012
Crystal W
Seemed budget friendly at first, but only the venue and food is included, so it probably starts to add up with flowers, music, etc and you could probably find a nicer "all-inclusive" place with a better deal. The entrance to the venue is right outside a second story old parking structure... The ceremony area is so small, ghetto looking, and almost connected to the parking structure and this was the main reason we chose not to have our wedding here. We were on a budget, but it would have been embarrasing to have the ceremony here because it totally screamed low budget.
---
decent venue for decent price
Reviewed on

10/24/2011
Brenda W
Room was very nice with dark wood panelining, but lowceilings. I viewed the venue in daylight so I was sold on the roomeith windows and more light (more expensive) but my event was at night so windows didn't make any difference. Also, no really good place to have ceremony so we had ceremony at different location which was a bummer. The best thing was that they are very flexible with menu! As long as you meet the minimum for your room, it can be any combination of food & beverage. We were on a budget so we went with cocktails-style reception in the smallest room and spent $5000 the on the dot! Planning with the girls was pretty good and Edgar ran the day of our event and he was AWESOME!!!!
---
Dream come true
Reviewed on

10/21/2011
Megan J
I couldn't have asked for a better day! The Muckenthaler Mansion is absolutely a hidden gem in the city of Fullerton. The property is so gorgeous and has so much history as well. Our wedding was 9/10/11 and we booked our wedding in 06/2010 because we knew this place would be booked. Rick Martin (day of wedding coordinator) and Kristen Wilson (wedding coordinator) were absolutely amazing. From day 1, they always made sure we were taken care of and made aware to me of how much things will cost. No hidden fees! I would definitely recommend Colette's because of their superb service and making me me feel like the bride! It is a beautiful venue so we were expecting it to be so expensive but for everything you get (cake, food and venue--they only do one wedding a day which is awesome!) the price is incredibly reasonable. I'm not an extremely picky person and I'm not saying everything went perfect (the cake accidentally got scraped on the side and the place cards weren't put out on each setting) but it didn't matter. The wedding was gorgeous and I wouldn't have asked for any other way and everyone had a great time (which is the most important in the long run). Thanks Colette's!! Keep up the good work. :)
---
Lovely afternoon garden wedding
Reviewed on

10/13/2011
Ani Q
I enjoyed working with the staff at Collettes Catering. We worked with Kristen who was extremely helpful and always patient with our inexperience with planning an event. We had no idea what we were doing and she was very sweet guiding us through the craziness of planning a wedding. Every one was pretty nice, but my husband and I thought Kristen was very easy to work with and helped us along when things weren't going exactly as planned.
---
Beautiful venue, very accommodating
Reviewed on

8/23/2011
Hazel A
This was the perfect venue for our wedding reception. My husband and I had approximately 200 guests, which included adults and children. The venue was a great setting for both. It was a beautiful setting for the adults, but the lawn also provided enough space for the kids to run around and play. The staff was also very accommodating to our requests for foods, which are not typically on their wedding package menu. This did a great job accommodating to our specific needs.
---
Mixed emotions
Reviewed on

8/16/2011
Amee S
I have mixed emotions about Colette's. The Muckenthaler as a location was beautiful, but I am left wondering about Colette's. Ceremony - I had asked several times about sun setting and their thoughts because I figure if you have worked here for years having wedding in the SAME place, you would know about sun in people's eyes. Well, we had sun in our guests eyes and if we would have started 20-30 mins later, we wouldn't have. The food was great, the servers were clueless - I saw they slap a piece of cake down in front of a guest sitting right next to me! And they were supposed to have a choice since our tiers were different flavors (which you have to pay extra for!) I could go on, but I would rather have a good wedding memory then reflect on the negative. The site is good enough to overshadow some of the negativity with Colette's. So my advice is if you get stuck with them because you love the venue, be VERY detailed and get your answers in writing and hold them to it. Make sure you have someone designated the day of to make sure your requests go through.
---
Duane was amazing!
Reviewed on

7/12/2011
Mireya D
The mansion was beautiful. The food and cake were delicious. Everything was gorgeous! But the person who really made my wedding experience wonderful was Duane! Work with him! He will work within your budget and make everything beautiful. He is so easy to talk to and makes you feel so comfortable. Even made my family & husband feel comfortable! Duane will make sure your wedding day goes perfect and you will not be disappointed you choose them! I give them 5 stars for service ONLY because of Duane!
---
Flawless
Reviewed on

6/30/2011
Danielle M
Because of Kristen and Rick I did not have worry about anything that day. The food was amazing and our guest are still talking about it.
---
Dissapointed
Reviewed on

6/29/2011
Jennifer P
We were so happy to have our ceremony here because my husband and I visited at least 10 other places and this was the first site that we both loved. However once we booked with them we had nothing but problems. After we signed the initial contract we recieved the break down of charges which all of a sudden included a security fee. When I asked about it, they told me that it was included with ALL events however it was not on a single quote prior. Next not once but twice we recieved mail in someone ele's name with my husband's on it. After I brought it to their attention they said that they have volunteers that work there and things get mixed up sometimes. (For the price we paid for just the ceremony no such mistakes should've been made.) Next every time I tried to get a hold of them it was next to impossible however when we met with them at first we were promised they were fully available for us. Then, a week before our wedding they called us to make sure we were still having our wedding there and finally to choose our linens...really unprofessional. Next on the day of the rehersal they had some band warming up for an event that night so it was difficult to run it as well as my step sister got a pin stuck in her foot that was in the grass. Lastly the day of the wedding we had NO ONE from the mansion there to help make sure I could get into the bridal suite. They also stored the flowers from the florist and didn't inform anyone where they were so my MOH had to run around looking for them. I used to plan weddings and I was thouroghly dissapointed and disgusted with their lack of professionalism. Had this not been the only site my husband and I fell in love with, I would've gone somewhere else. DOn't book with them, they act like they're too big and too good to be there for people who don't book their whole event there.
---
The VERY best
Reviewed on

6/22/2011
Tracy R
Colettes was amazing. That's pretty much the short end of it. It was an all in one price and I did not have to worry about any of the details because Kristen and the Colette's staff made sure they knew exactly what I wanted. We met several times and got to know me and my husband. Everything they promised, they delivered. They set up all my decorations, ceremony items and cleaned up for me as well as provided all the rentals, linens, ceremony space, bar....everything. My bridal party did not have to do much. They made sure my husband and I ate through out the night and that all my vendors knew where to go, when to do things and how. Kristen is AMAZING. Colette's is amazing. The food was delicious and my guests are still talking about it. They really made my day perfect.
---
Happiest Day of my Life
Reviewed on

3/28/2011
Lynn M
Colette's Catering was 5 star in every department. I loved their attention to detail and the first class attention they gave to us. We had a very small wedding, and they treated us like a million bucks. The food was fabulous and the tables were beautiful. This is the day we will never forget. Thank you so much!
---
In love with The Muck
Reviewed on

10/12/2010
Erin d
My fiance and I found The Muckenthaler Mansion in Fullerton after only visting one other potential wedding venue. We fell IN LOVE with the beautiful garden setting and courtyard. It has always been my dream to walk down the aisle outside. The ceremony area, cocktail area, and dining lawn are all so lovely that we used very little decoration. It seems people spend a lot of money making a ballroom or hotel look "dressed up" with tons of linens, too many flowers, and all of those extras. If you start with a beautiful canvas (like The Muck) it take very little to create a lovely ambience. The caterer that comes along with a contract for The Muck is Colette's Catering and we loved their food. The potatoes and tri-tip were out of this world--we received so many compliments about the food. The cake was modest and simple. It tasted delish! Hats off to the wonderful staff at The Muck and Colette's Catering. (especially our coordinator Kristen!!) -Mr. & Mrs. daRoza
---
Beautiful
Reviewed on

10/07/2010
jessica t
Duane and Rick were so wonderful and helpful. Rick was our day of coordinator and he walked us through everything and he was so great in answering my emails promptly. It is such a beautiful location!
---
Beautiful reception location
Reviewed on

9/19/2010
Kristen H
This is a beautiful location and made for a beautiful reception. They do one wedding a day so you have the whole place to yourself. There are also separate areas so you can have your ceremony in a beautiful garden, then cocktails on the patio, then reception on their large lawn. Plenty of parking and an exclusive caterer (Collette's) so everything is handled.
---
Colettes could have been better!
Reviewed on

8/09/2010
Cindy L
Me and my Husband went with Colette's Events at The Meridian Club because the venue was nice and so was the price. We spend around $50 per person for a five hour event. We selected the Freesia package. We had 150 people I've left as detailed a review as I can so other brides would get a good idea. I liked working with Colette's and I only have a few minor and one major complaint. They ran out of my main course which was the chicken.( and trust me that was no little issue) Being a bride that was the last thing I wanted to deal with. It was very embarrassing when people came to me and told me they didn't get any chicken because Colette's ran out. I was furious went I found out. To pay so much money and not get what you paid for especially when it's a day like your wedding. I was very disappointed. At first Natalie whom is the Director apologized for running out of food and said she thought it was due to the fact that we were over our limit of 150 and they were taking a count. And I knew in fact we were under our limit at about 140 because some people who did RSVP didn't come. When Colette's realized it was their error they apologized and eventually brought out more chicken a little over a hour later. The problem with that is most of the people who didn't get chicken originally substituted it with extra veggies or potatoes. I understand mistakes can happen and I still don't know as to why specifically they were short. I didn't want to cause a lot of back and forth complaining to Colette's because of this. So I simply wrote a email to Natalie explaining the problems and that even thought they apologized and brought out more chicken way to late it didn't matter the damage had already been done and I really believe that mistakes like that should not be made especially when your paying so much for the food and your pay it up front. It means someone somewhere didn't check their numbers. The response from Natalie was her apologizing and explaining she was embarrassed, but it still doesn't mend the damage. As happy as I am with my wedding day I personally would not through another event there or recommend it because even though it was one thing. It was one of the major things that was their responsibility and they didn't deliver. So I've listed details good and bad here. I'm sure and hope my wedding day mishap might be something that rarely happens at Colette's Events, but I still feel you should have my full review. If the Chicken had not have run out things would have been better but its too big of a problem to say that everything went completely great. Set up: • Tables, DJ booth, buffet and dinnerware was all set out nicely. Décor: • Décor was set up by a wedding planner that is just starting out so she didn't charge me and she did a great job. • If Colette's set it up I was told by Jennifer it would be $175 and later told by Natalie the cost would be $150 if I had them do the set up. So I decided it would be best to just have someone set up my décor. • The one thing I didn't like is Colette's didn't allow my person to come in and set up décor until two hours before the event. Which I didn't think was a lot of time and felt like they did that because I didn't want them to set up. • They do offer white, ivory or black tablecloth with the package I had • They offer house centerpieces which are a hurricane vase, mirror and three votives around it which I thought was a great thing and we saved a ton on décor. Cake: • It
---
Perfect place perfect day
Reviewed on

6/29/2010
Raquel M
We loved the 1920s look. There is lots of space and it's all beautiful. Just make sure they don't water the grass the day of your wedding. The food is fantastic we still have friends and family ranting about the food.
---
Beautiful setting
Reviewed on

5/26/2010
Jennifer W
The Muckenthaler has that charm that most wedding venues are missing nowadays. We knew we didn't want to do the standard country-club wedding, and we wanted to have both the ceremony and reception at the same venue. The Muck provided us with that, along with a beautiful setting for our big day. The grounds make for a gorgeous wedding. We hosted the ceremony in their palm tree garden, dinner inside the art gallery, and dancing and cocktails outside on their patio. It was perfect for us. We got so many compliments from people about how beautiful everything was. And on top of that, they work exclusively with Colette's Catering, so they really have the process down. We trusted that everything would work out with them, and it was fabulous. There are so many options to choose from there--I HIGHLY recommend it to anyone that's looking for decent prices and a beautiful location in Orange County.
---
Send Message