Home

The Philadelphia Cricket Club
About this Vendor
The Philadelphia Cricket Club
We are the oldest operating private country club in the nation and pride ourselves on being a premier historical location. The Philadelphia Cricket Club offers superb cuisine, extraordinary service and personal attention. Our "Great Lawn" provides a unique setting in the heart of Chestnut Hill.
Amenities + Details
Amenities
Handicap Accessible

Indoor

Reception Area
For more details about amenities, please message the Venue.
Country Club, Historic Venue
Bar + Drinks, Food + Catering, Planning
Contact Info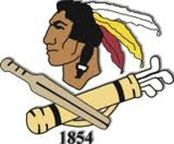 415 West Willow Grove Avenue, Philadelphia, PA
The Best Day of My Life
Reviewed on

10/28/2014
Allie P
The Philadelphia Cricket Club helped make October 4th the best day of my life. Megan Freeman and Rose Dieffenbach were so accommodating in ensuring every detail was considered. They worked tirelessly to ensure the guests, wedding party, and myself and groom were having they best time. They were approachable and personable. The staff was so professional and provided the best service. The grounds and accommodations were beautiful. I would recommend the Philadelphia Cricket Club to anyone looking for a venue because they made our day perfect!!!
---
Mother of Bride
Reviewed on

10/27/2014
I am pleased to write this recommendation for the Philadelphia Cricket Club as an outstanding place to host a wedding. Megan Freeman and Rose Dieffenbach were incredibly attentive to every detail to ensure my daughter's wedding was a perfect day. And, it was. The venue is beautiful, the food and service were exceptional and the entire team worked perfectly together. Megan helped guide us through the planning process and was always available and responsive. The staff was very positive and went out of their way to anticipate our requests and/or needs. It was absolutely a pleasure to have the wedding there. I do not think there is a more beautiful setting or a better team. I highly recommend the Philadelphia Cricket Club.
---
The perfect wedding
Reviewed on

10/22/2013
christine c
Our wedding at the Philadelphia Cricket Club was absolutely perfect. It was a dream working with the coordinator, Megan and everyone else who worked at the Cricket Club. The service was amazing. They made everything so easy for us and were accessible during the entire planning process and especially on the wedding day. Megan really helped make our dream day a reality. We had our ceremony at the PCC as well outside and it was the perfect setting. I have no complaints at all, it was truly an amazing day.
---
Fabulous
Reviewed on

6/30/2015
Jennifer M
Megan, Leah and the whole team were absolutely fabulous throughout the whole process. When ever an issue came up, they found a way to fix it and make it better than before. The day ran seamlessly and only later did I hear about fires that were put out without even saying a peep to me (just how I wanted it!). Everyone raved about how smoothly it ran and I felt the same way. Thanks everyone!
---
Reviewed on

6/14/2015
Maggie
When we first visited the Philadelphia Cricket we completely fell in love. We fell in love with the grounds and the ball room, we fell in love with EVERYTHING they had to offer. Megan and Rose were very informative and gave us many options to make our day the best day of our lives. They made Dane and I always feel welcomed, always had time for our calls and emails and was never EVER bothered if we called even with silly questions. They made me feel like the most important and beautiful bride and made our special day everything we dreamed it would be. Everyone at PCC is very detail oriented and truly cares enough to make your special day perfect. Their chef is fantastic! He made our requests a reality and everything was perfect from the cocktail hour right down to the last desert! Our entire day had NO issues or glitches, and if there were any, we were not bothered with them. If you are looking for a venue and are in between this place and some other, please read this and know it comes from the bottom of our hearts. The PCC staff is beyond welcoming and excellent to work with... you will NOT be disappointed booking your special day with them!!!
---
AMAZING
Reviewed on

12/06/2014
Alyssa S
Of all the decisions I questioned throughout my engagement the venue was never one of them. The Philadelphia Cricket Club is beautiful, timeless, and classy. The venue is gorgeous in its own and doesn't need much decorating, the staff is truly amazing, and the food was delicious! My wedding day was stress free and everything came out exactly how I pictured it in my head, Megan and Rose were amazing! Every little detail happened just as I wanted and I can honestly say I would not have changed a thing. I received a ton of compliments on how beautiful the venue was, and honestly it was really affordable. I definitely suggest you to check out the Philadelphia Cricket Club for your wedding!! You won't be disappointed!
---
All around excellent!
Reviewed on

11/04/2014
Catherine P
I held my reception at the Philadelphia Cricket Club in October, 2014. I was a pretty low-maintenance bride, meaning that I did not want to concern myself with too many details. And yet I wanted a black tie party in an elegant ballroom. If a place would give me what I wanted as well as handle most of the stress for me, then I knew that was the place for me. Megan and the PCC staff made my event so much better than I could have imagined. The room looked spectacular. The staff was wonderfully helpful. I did not want a seated dinner and opted instead to have an extended cocktail party. But despite the lack of formal dining, no guest ever was without food or drink. I cannot thank them enough for throwing us a great party and for making the process EASY. I did not have to stress out about any of the details of the reception. They handled everything and did it oh so well. I would absolutely recommend using them for your wedding.
---
Beautiful, Historic Venue with lots of character!
Reviewed on

10/29/2014
Maggie K
I had my wedding here on August 31, 2014 and it went off without a hitch! When I went and toured the facility a year prior I really pictured my wedding there. It has a very historic feel, while being very accomodating and comfortable for a large guest list. I wanted a vintage, historic feel to my wedding and that is exactly what the venue felt like. We had invited 260 guests which would have fit fine, but only 220 ended up coming and we had plenty of room. The cocktail hour was held in two other rooms that led out to a great outdoor brick patio. The reception room had two different bars set up which was great. The dance floor was huge and they even had an elevated stage area for a band. Megan and Rose (the wedding/catering specialists at the club) were fantastic to work with. Anything I requested it was met! They were great to work with and I planned this wedding from Denver, so anytime I was in town, they were always able to meet with me. It made the process very easy and smooth. The wait staff was amazing and professional. The food was also spectacular! I had multiple guests the day after the wedding tell me that it was the best wedding meal they have ever had! I would recommend The Philadelphia Cricket Club to anyone for a wedding or special event. It was magnificant! :)
---
The Best Venue Becasue of the Best People
Reviewed on

10/28/2014
We had our daughter's wedding at the Philadelphia Cricket in early October 2014. It was simply magical! Megan Freeman and Rose Dieffenbach, the events coordinators, were fantastic. Nothing was a problem; they made planning the wedding a joyful event. Their professionalism, knowledge, kindness and expertise allowed us to host a truly wonderful wedding. The room was spectacular with gorgeous flowers, candles, and special lights. The appetizers, main course, sides and specialty desserts were scrumptious. Perhaps there are no words to adequately describe the service on that special night. We highly recommend the Philadelphia Cricket Club as a classy venue with superb amenities at a cost that is fair for the services received. As parents, you hope that your child's wedding day is a memorable day of bliss. Thanks to Megan Freeman and her staff, our dream came true for our daughter's wedding. We are blessed to have 3 more daughters; know that we will certainly be celebrating at the Philadelphia Cricket Club for all of our ladies!
---
Perfect Venue for a Wedding
Reviewed on

10/28/2014
Virginia P
We held our daughter's wedding reception at the Philadelphia Cricket Club, and it was wonderful. Megan was extraordinarily helpful with the planning and very, very accommodating. We drew extensively from her list of vendors, all of whom were superb. Although we used a day-of-wedding coordinator to help with logistics of the wedding ceremony and transportation of out-of-town guests, we had no need of a wedding planner to help with the reception since Megan, Rose and chef Ben had everything so under control. The setting is gorgeous -- we even had a cricket match going on during the cocktail hour -- and everyone raved about the food. I can't imagine a better place to throw a party.
---
Beautiful venue!
Reviewed on

10/19/2014
Beth S
From the second we walked into the Philadelphia Cricket Club we knew we wanted to get married there. It is a beautiful venue! We got married outside and were able to have cocktail hour outside. Everything turned out beautifully! It was great to work with Megan and Rose, they answered all of my questions and helped to make sure the day ran smoothly. The food was also delicious and so were the seasonal desserts. We were a little disappointed that our signature drink ran out at cocktail hour and that we were promised a champagne toast, to find the glasses were removed from the table before the reception. Other than those small things, we were overall very pleased. We started working with Megan and when she was out for a couple months, Rose stepped in, answered all of our questions and was a pleasure to work with too! Everyone who works there was helpful and welcoming and we highly recommend it for any wedding or party.
---
A perfect venue for a perfect day!
Reviewed on

10/19/2014
lindsey h
My husband and I are thrilled that we selected Philadelphia Cricket Club as the venue for our wedding reception- between the staff, the service, the food and the beautiful ballroom, it really made for the perfect spot. Megan & Rose were both so wonderful to work with throughout the process- so accommodating & responsive. I also think the ballroom itself is absolutely beautiful- it comfortably housed our ~200 guests and lent itself perfectly to a night full of fun and dancing. Although it rained a bit on our day, the grounds are also beautiful and made for a stunning backdrop to photos. I would absolutely recommend it to any bride looking for a classic and beautiful venue. Wish we could do it all over again!
---
Everything You Want in the Venue....Plus Great Food!
Reviewed on

9/26/2014
Elyse B
When looking for venues for my July wedding, I wanted a unique space with an outdoor element that would still be comfortable for all my guests no matter what weather we ended up having. After looking at 10+ venues, the Philadelphia Cricket Club, with their early 20th century ballroom, was the clear top pick, especially after we sampled their amazing food. Throughout the planning, Megan was very responsive and helpful, always making me feel that my detailed queries into different options were totally fine, even when I decided against them. Rose did a fabulous job executing on the day of my wedding, with everything I requested being set up as discussed! And again, I have to say that the food was delicious (my husband and I did taste everything that day). I highly recommend the Philadelphia Cricket Club--you won't be disappointed!
---
Wonderful venue for a fall wedding
Reviewed on

4/10/2014
Eileen G
My husband and I were very impressed with our experience with Megan at the Cricket Club. The venue was amazing and the process was so easy. Megan was professional and practical in helping with the arrangements so that we could enjoy the day and not worry about the details. The room was gorgeous, the food was outstanding (even two years later, I still think its the best steak that I have had at a wedding), and the staff was wonderful. As a special aside, I have a relative with MS who relies on a wheelchair - the staff went out of their way to accommodate her needs, to make sure that she was able to enjoy every part of the event. I would not hesitate to recommend it to any of my friends.
---
Sharon Mills Higgins, Bride
Reviewed on

11/26/2013
We had an amazing wedding at the Philadelphia Cricket Club. The food, service, atmosphere, staff and overall experience was outstanding. Megan Freeman, the banquet manager, is very nice to deal with and her follow up is excellent! We chose to bring in a florist/event planner, Petah Bashano, that Megan recommended who did an amazing job helping us with flowers, décor, linens, etc. We could not have been happier with the overall experience at the Club! Sharon and Tom Higgins, October 5, 2013
---
Awesome Venue, Awesome Staff, Awesome Experience
Reviewed on

11/15/2013
Tracy R
Loved the Philadelphia Cricket Club for my wedding venue. It was absolutely everything I dreamed of - the space looked phenomenal during the ceremony and during the reception. The staff was so attentive and kind. I'd like to take a moment to acknowledge Megan Freeman, the Director of Catering there. She is an all-star, definitely knows her craft and does a fantastic job! The day of the wedding she was there the entire time, making sure everything went off without a hitch, which it did! She cared about my experience and helped to make my day so special and one to remember. For any girl that wants to feel like a princess, I DEFINITELY recommend PCC. Their ballroom is so elegant, especially with the stairs that you have to walk down when you first enter! I really eludes to the grand entrance every bride dreams of! Thank you to Megan and the entire staff at PCC for making my wedding day so very special!
---
Wonderful Wedding Venue & Experience!
Reviewed on

10/03/2013
K H
We had looked at a few other venues before visiting the Philadelphia Cricket Club. My husband had come across its website and we decided to make an appointment. We fell in love with the Cricket Club almost immediately. It has an historic feel and old school charm, mixed with modern décor along with outdoor space overlooking the tennis/cricket courts for cocktail hour. The venue was an ideal match for us and had just the atmosphere we were looking for to hold our wedding reception. Everyone we came in contact with at the Cricket Club was welcoming, friendly, and informative and made us feel at ease. It was obvious from the beginning that the staff took pride in the PCC events. They anticipated our needs and worked hard to create a pleasurable experience for us. Megan Freeman, our main contact, was extremely patient with all of our inquiries (and changes) and always eager to meet with us and provide advice and expertise. Rose was equally attentive and always there to provide a helping hand and support. I was happy to discover that on the night of our reception, both managers were even on site overseeing the event, helping with last minute touches on the set up and decorations and guiding us through the night's schedule (even down to when we were lining up to be announced). We didn't have to worry about a thing! We had two dinner entrées and our guests complemented us on both the appetizers and dinner selections. Everything seemed to be timed perfectly and our night seemed flawless. We could not have asked for a more enjoyable experience. If we could do our wedding all over again we would definitely choose the Philadelphia Cricket Club! Thank you to everyone who took part in planning our special day and making our wedding reception a memorable, perfect night! -KO August 2013 wedding
---
The Philadelphia Crcicekt Club
Reviewed on

10/02/2013
k k
We were thrilled with our daughter's wedding at the Philadelphia Cricket Club. From our first meeting with Megan to the end of the evening itself every detail was taken care of. During the planning Megan was so easy to work with. She wanted us to have what we envisioned but where we asked for her ideas she was extremely helpful. I really enjoyed working with her, and Rose especially because she always returned emails and phone calls so quickly. Our guests shared many times that the servers were gracious and attentive. They loved the food and even having a large number of guests, it was served on time and hot. As for value -everything we were told would be included was and everything we were promised was delivered. The value of gracious hospitality, attention to detail, and professionaism is priceless!
---
Send Message