Home

The Rhapsody - Wedding and Reception Hall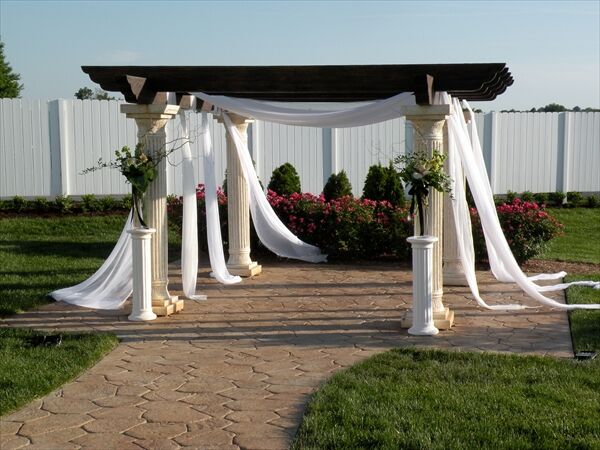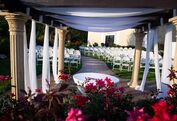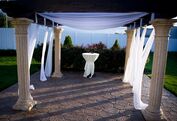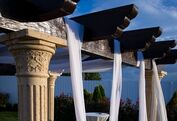 About this Vendor
Jackson County's Premier Event Venue
Beautiful building, tall ceilings, spacious seating, catering kitchen, flexible floor plan. Stained high-gloss floor. Tans and neutral colors, white woodwork. Indoor/outdoor photo options with arches, columns, waterfalls, pergola. Elegant chandelier entry way. All tables and chairs provided. 35% down to book, 14 hours ceremony/reception package.
Amenities + Details
Amenities
Handicap Accessible

Liability Insurance

Indoor

Reception Area
For more details about amenities, please message the Venue.
Contact Info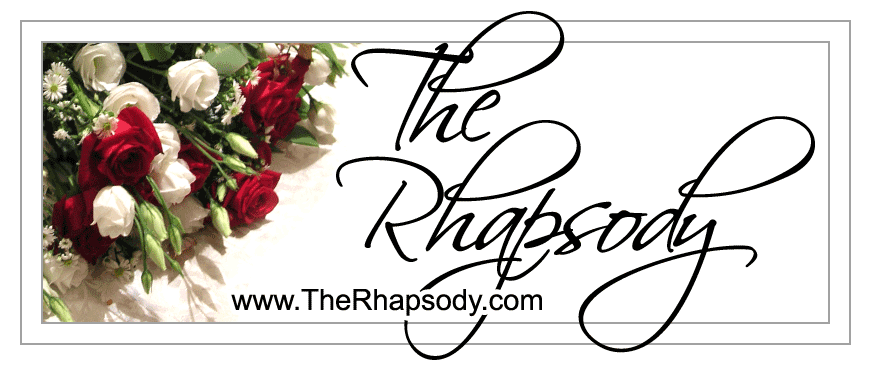 2322 East R D Mize Road, Independence, MO
Love love love the Rhapsody
Reviewed on

10/14/2014
Bridget A
My wedding was October 11th and was more perfect than I could imagine! The venue itself is beautiful and all of my guests thought it was incredible I had about 170 guests and there was plenty of room for everyone. The flowers and center pieces were made exactly how I asked for... Read More every detail from a bling curtain to pearl pins in my burlap, Rita was so friendly with me and my family, we met with her numerous time over the year and she is so great at her job. Brian was our music man and dj and everything went perfect he did every song I asked and knows what he's doing also incredibly friendly and fun to work with. I would recommend this venue to everybody! Five stars :)
---
This is the Perfect Wedding Venue
Reviewed on

9/10/2014
The Rhapsody is a beautiful venue for a wedding. Rita was wonderful from the first time we met with her. She genuinely wants your wedding to be perfect. She was so helpful by recommending caterers, bartenders and where to obtain an insurance policy. If I had an idea, she did... Read More everything she could to make it happen. The garden was perfect. We received so many compliments on how beautiful the flowers were. The reception was decorated beautifully also. Rita did a great job decorating the arches in our color scheme. We didn't really have our wedding day scheduled out and organized like most brides do, so Rita offered us a wedding coordinator. Elizabeth was fantastic. She got our wedding started on time (which was really important to me) and people where they needed to go. D.J. Bryan was terrific!! He kept the party going. He let us know when our photographers were leaving to make sure they captured our first dances, cake cutting and toasts. He kept everyone "in the know" of what was going on. The games we played were a huge hit with our families and guests. Everyone complimented us on what a fantastic job he did and how nice he was. As we were deciding on a wedding venue, I was hesitant to pick this place just based on the price. After choosing The Rhapsody as our place and receiving all the wonderful help from Rita & her team and seeing the smiles on all our guests faces, made it worth it! I highly recommend The Rhapsody for your next wedding venue. Perfect wedding venue that offers a lifetime of memories: Priceless
---
My daughter's garden wedding
Reviewed on

6/02/2014
Jessica L
The Rhapsody is a beautiful venue for a reception but the outside garden really sets it a part from other venues in the city. The grounds are well taken care of and set the perfect atmosphere for a wedding. That is why my daughter was concerned on May 24, 2014 when she woke up... Read More to rain. We had worked with Rita and her amazing team to develop a back up plan to move the ceremony indoors. It was a good plan and Rita went out of her way to add coral flowers at the last minute to create a more garden like feel inside. Even with the weather not looking good, they did not give up on having my daughter's dream garden wedding. They keep an eye on the satellite pictures and made us feel like they had as much invested in making things perfect as we did. At the last possible minute they worked with us to make a decision, we had a window in the weather and it was a go. At 6 pm my beautiful daughter walked down the path, in the garden, to marry an amazing young man. The weather was cool, not cold, a nice breeze was blowing and it could not have been more perfect. I feel like most venues would have pushed us to make a decision, Rita and her team hoped and prayed with us and then worked quickly to make my daughter's wedding perfect. The reception venue was wonderful; they supported and checked in with us frequently throughout the day and evening. We liked being able to choose our own caterer and while they had a list for us to look at, they did not push anything on us but supported us through the process. Because I made the cake, Rita called me several days before the wedding, offering to make exceptions and asked if there was anything I needed. We were glad we also reserved the house next to the venue. It is large and spacious and the perfect place for the bride and her girls to dress, laugh, and relax throughout the afternoon. Everyone at the reception loved the photo booth and especially seeing the pictures projected on the wall during the dance. The day was enjoyable because of Rita and her team, their kindness, calmness and genuine concern that we have the best experience at The Rhapsody made all the difference. At the end of the day, my daughter said "Everything was perfect", what more can a mother ask for!
---
groom
Reviewed on

10/31/2014
It was a good day. Great customer service and very easy to work with. My wife was happy with the decorations and we were both very happy we chose the rhapsody.
---
mother of the groom
Reviewed on

10/30/2014
For the Rhapsody in Independence, MO We wanted a venue that offered a variety of options and found the Rhapsody and Rita to be a perfect fit for us. She was wonderful to work with us on the floor plan for the reception and set up outside for the outdoor wedding. The bride and... Read More groom selected to use the package that included Bryan the DJ who did an excellent job with the music and suggesting funs times during the dancing, the photo booth with Brett, which had lots of extras and was a real highlight, the cottage for the bride and her party to dress and relax before the wedding and Elizabeth who did an outstanding job as the wedding coordinator for our outdoor wedding. We also used the buffet room which was also beautiful and so nice to have a separate area to close off when the serving was done. Our favorite photo spot was the waterfall and stunning flower garden. The archways inside the hall were beautifully decorated to match out color scheme. We opted to decorate our own tables but the tables were set up with chairs around and linens were draped. 5 star accomodations!
---
Wonderful day!
Reviewed on

10/29/2014
Everyone at the Rhapsody was wonderful and made my brother's wedding awesome! They worked hand in hand with us to make sure that everyone felt comfortable. They made sure we had everything we needed and went out of their way to put personal touches on the decorations. I love the... Read More fact that we didn't feel like it was a cookie cutter facility, but rather an open venue that listened to our wants and needs. Will DEFINITELY use them again with my own daughters.
---
Absolutely beautiful venue and amazing service
Reviewed on

10/28/2014
Jessica H
My experience with The Rhapsody was amazing! The venue was flexible to the details I wished for in my wedding, the service was always amazing, and I am so thankful for being able to have my wedding there!
---
My experience...wonderful!
Reviewed on

10/19/2014
Rachael M
All I can tell you is check into the Rhapsody for your wedding and reception. Rita and her family own and operate this business and they are truly amazing. I had an entire story about my experience with them, but it is too long to post so in a nut shell...you won't be... Read More disappointed. You can bring in your own vendors (food and alcohol), they are very flexible and accommodating to your needs. Her decorating and centerpieces are absolutely beautiful and she dang near matches the pictures you send her of examples you like. Their response time is quick you won't be waiting around for answers to your questions. You will be able to have a wedding within a reasonable budget without sacrificing quality and elegance. Several people following the ceremony and reception told my family "prettiest wedding they had ever seen". Check them out, like I said you will be getting more than you pay for. We also received our damage deposit back within two weeks with a lovely thank you note written personally from Rita.
---
Wedding Venue
Reviewed on

10/17/2014
The Rhapsody was an exceptional wedding venue for our family. Besides having a very attentive staff who was particularly concerned with details and lessening the stress on the wedding party, we were more than pleased with the flower arrangements, table decor, outdoor greenery,... Read More and just general atmosphere The Rhapsody provided. The photo booth was quite entertaining, the DJ (Bryan) was exceptional, and Liz, the coordinator all added a very personal touch to our evening. I would not hesitate to recommend The Rhapsody and its staff to anyone.
---
Fabulous Event!!!!
Reviewed on

10/15/2014
Our daughter and fiance were just married at the Rhapsody on Oct. 11. I don't even know where to start! It was the most beautiful wedding I've ever attended. The table decorations and reception hall were absolutely gorgeous. The gazebo in the garden was stunning with the crystal... Read More curtain shining in the sun, and the well groomed garden was perfect for pictures. Rita, Brian and the crew were wonderful to work with and exceeded expectations. The photo booth was also a big hit with guest. We can't thank Rita enough!!!
---
Great Place!
Reviewed on

10/15/2014
I am the Father of the Bride, so I was very intent on a great venue and GREAT Value! This place is beautiful for outdoor weddings and the reception area is very convenient and easy access. Rita was very easy to work with, Brian was a fun sound person and DJ, and Kaci was very... Read More organized for the wedding. The use of the little house next door for the Bride and Bridesmaids to get ready worked out perfect! Thanks to the Rhapsody Team for making our event very memorable and fun! If we had another daughter....we'd be back!
---
Great
Reviewed on

7/15/2014
Rebecca G
Rita and her team were very nice and helpful with everything that I wanted and need for them to do. I really liked how the venue turned out for the wedding!
---
Reception
Reviewed on

9/24/2013
Jacqueline S
Beautiful facility! Great place to have a reception!
---
awesome venue
Reviewed on

6/12/2013
Bri G
This venue was perfect for all of our purposes. We had a garden wedding, which was beautiful and colorful. Rita at the Rhapsody was extremely helpful and communicative throughout the process. I also had an outdoor garden bar and that was such a good way to have a set up. We... Read More loved the Rhapsody and received many compliments about the venue!
---
Fabulous Venue
Reviewed on

10/16/2012
Erin K
We had a fabulous wedding.....Rita and her staff were so helpful - they set everything up and took it down! She did everything so beautiful and her two sons did our DJ and photo booth - a family affair for a bride that is so big into her family it was a great experience!
---
Great location
Reviewed on

9/04/2012
Dayhan R
My wedding was beautiful, I got the wedding package and they did my centerpieces, linens, chair covers and sashes and much more! I'm so glad that they had that option, it was a huge help! They were also pretty open on who your vendors were, and they charge a pretty good price!... Read More Rita was also very helpful!
---
co
Reviewed on

5/30/2012
Tenisha J
Overall everything was nice but it rained on my wedding day didnt get a refund on the garden wedding no where in contract did it say i had to cancel 4 days before wedding to get refund
---
My true dream come true.....
Reviewed on

1/16/2012
Heather B
Where do I start? The second I toured The Rhapsody, I knew it was the one! It is stunning and perfect for the outdoor wedding I have always wanted. It was such a great fit! The garden is impeciably landscaped and makes it absolutely gorgeous for a ceremony. The indoor hall is... Read More AMAZING. It is so warm and welcoming. You hardly need any decorations because it is so beautiful on its own. Also you can rent "the cottage" next door as a place for you to use to get ready in with your wedding party. That was amazing not having to drive all over KC all dressed up. As far as the staff......Rita is about as great as they come. She is so helpful and willing to do whatever it takes to make sure your day is just as you want it. She even went and bought me a tide to go stick when my dress got something on it! That is just how amazing she is! Everything was perfect and a dream come true. If I had just a couple critiques.....it would be that with the price (cause its a little bit up there) all set up and tear down of tables and chairs should be included. The tables are set up for you but you are responsible for setting out all the chairs at the ceremony and reception as well as lay the linens as well. When you spend as much money as you do that is just something I think that should be included. Also there were tours going on while my family and I were trying to set up and that was a little awkward. Actually one of the people on the tours were stepping on my decorations and very rude about it. Other than that thought it was pretty much worth the money. People keep telling me that our wedding was one of the most beautiful they had ever attended and I believe a large part of that was because of the Rhapsody.
---
Overall really good
Reviewed on

10/13/2011
Jaimee C
Beautiful wedding and reception location! Great location, nice employees. Very helpful. The only downside was inconsistencies in plans and arrangements. Very precise on getting you out right at the end time, no extra minutes at all without paying, no prep time at the venue... Read More without subtracting from time allowed. It was stated in the contract, however other venues are more lenient about that. Again, a beautiful and nice place for a wedding!
---
Beautiful Event Space
Reviewed on

7/24/2011
Heather M
The Rhapsody was a wonderful hall for my wedding reception. The staff we worked with were very helpful and willing to do whatever I wanted. They set up and tore down the entire hall and bought certain center pieces just for my reception! The hall is a little small for the... Read More price, but it ended up being perfect!
---
Send Message