Home

The Richard Nixon Library Foundation
About this Vendor
Orange County's most talked about wedding location
We have a glowing reputation for hosting Orange County's most talked about weddings. Our tranquil reflecting pool is the perfect backdrop for your ceremony. Then move into the magnificent White House East Room for your reception. Tour our expansive exhibit galleries! Call now for amazing 2015 rates!
Amenities + Details
Amenities
Bridal Suite

Handicap Accessible

Liability Insurance

Indoor

Outdoor - Not Covered

Reception Area
For more details about amenities, please message the Venue.
Ballroom, Garden, Library, Museum, Historic Venue
Bar + Drinks, Cakes + Desserts, Food + Catering, Planning, Shuttle Service, Transportation
Contact Info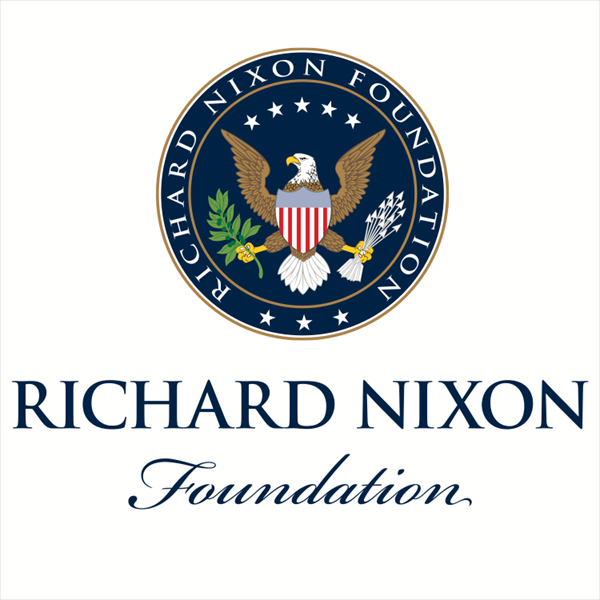 18001 Yorba Linda Blvd, Yorba Linda, CA
My Perfect Wedding
Reviewed on

2/25/2014
Jessica T
Since the moment we contacted the Nixon Library about our interest, they provided exceptional customer service! Their attention to detail and excellent communication was greatly appreciated through each step along the way. As for the day of, all I can say is, "Wow!" Our Nixon Coordinator, Jenny, was fantastic and worked with each of our vendors and our personal Day of Coordinator. I can only say amazing things about the staff and of course must mention how BEAUTIFUL the venue is inside and out! I am so happy I was able to have my wedding at the Richard Nixon Library & Birthplace!
---
Jessy and Rene Torrico Wedding
Reviewed on

2/14/2014
From the first phone call to inquire about the library to wrapping up at the end of the reception, everything was amazing. The professionalism, the special details,returning calls and emails immediately There was nothing too small or too big that the team didn't handle with a smile. The vendors the library offers are out of this world too. The Anaheim White House and Allie Flowers were also a first choice which made our planning so easy knowing they both came highly recommended from the library. I would highly recommend this venue to everyone knowingly your end results will be better than you could ever imagine. IT sure made my daughter and my planning fun, easy, and enjoyable! MOB Kim Jones
---
BEAUTIFUL Venue!
Reviewed on

1/22/2014
Cindy W. C
My wedding was at the Richard Nixon Library and it was beautiful! The had our ceremony in the garden and the banquet in the East Ball Room. We are still getting compliments on how beautiful our wedding venue was! We didn't have a string quartet in our budget but the Nixon already had speakers so we just had our music on an ipod and the Nixon staff took care of the rest. It was flawless. Everyone at Nixon is a pleasure to work with and what you get at the end is a gorgeous venue along with people who make your day go that much smoother.
---
Presidential Service
Reviewed on

6/23/2015
We just got married this past Sunday at the Richard Nixon Library & Museum and it was such an absolutely wonderful night and everything went perfectly. I felt like I was being so annoying asking the weirdest questions and sending a thousand emails, but Jackie was always extremely courteous, friendly, and understanding. She helped us down to the very last minute. The Nixon Library staff was extremely attentive and very kind and always available during the wedding ceremony and reception itself. Overall, everything went exactly as scheduled and I had the best wedding weekend of my life. We had our ceremony at 6pm in late June with the audience facing the water, which is the only thing I would have changed because of the direction of the sun. I didn't realize how harsh the sun would be, and couldn't look the officiant in the eyes for too long. Early June has better/more overcast weather that would've been perfect for our setup. The lawn where the ceremony was held was solid enough to wear heels on without using heel savers, but grass elsewhere was not so heel friendly. Otherwise, everything was great! The pictures look awesome, the venue is absolutely beautiful, and the downstairs area for getting ready is extremely spacious and perfect for big wedding parties.
---
Classic and elegant venue!
Reviewed on

10/14/2014
Jinous K
We held our wedding ceremony and reception at the Nixon. It provided the most classic and elegant setting for our dream wedding. The ballroom is absolutely beautiful and don't need to do much decor since this places decorates itself, gorgeous high ceilings and chandeliers. Had the wedding on a Friday, which made it a little cheaper. Make sure to attend one of their Open Houses, so you can get a lay of the land and ideas for what you want for decor. Our contacts at the Nixon were always responsive, organized, and extremely helpful. They provided so much for us and were so organized that we didn't even need a wedding planner or day of organizer! You will not regret this venue, our guests loved the place and complimented it highly. Only downside is for outside catering they contract with only one vendor who does not negotiate prices, has the monopoly, and charges pretty high so you main cost will go to them for linens, chairs, bar service, wait staff, cutlery, etc.
---
Beautiful Venue
Reviewed on

10/08/2014
Kathleen H
From the time we stepped into the ballroom I knew I had to book this place! The venue is beautiful! No need for over the top decoratikns. Laura was amazing and answered all our questions and concerns. You basically have the garden and the ball room and the rest of the venue to do what you please. We had a kids room and they let us set it up where we saw fit. If you're looking for a venue I. Highly reccomend this place the chandliers make all the photos look so elegant
---
Wedding 9/20/14
Reviewed on

9/25/2014
Lorelei D
We just got married and had our reception at The Nixon Library. My husband and I were blown away at how beautiful everything turned out. We received many compliments about how visually appealing the ceremony site and reception area were. Also, the staff we worked with was very professional, personable and very easy to work with. We know now more than ever that we chose the perfect place for our special day. Thank you Nixon library!
---
Amazing Venue!
Reviewed on

9/09/2014
Jenna G
I could have not asked for a better wedding venue. Everything was perfect. Our guests loved the backdrop, and complimented us the entire night. If you are looking for a unique wedding venue look no further. You will not be disappointed! The staff was extremely helpful. Any questions we had they were able to answer quickly. They also helped and provided great suggestions along the way. The water feature and rose garden are the perfect backdrop for your ceremony. The ballroom is an exact replica of the east room of the White House. The entire place is stunning. If you want a perfect, seamless wedding go to the Nixon, you will not be let down.
---
Our Dream Wedding!
Reviewed on

7/16/2014
Annette A
My husband and I recently wed at this gorgeous venue. It was a dream come true for both of us. The employees at the Nixon Library were very friendly and helpful through out our planning process to make sure our big day would run smoothly. Our friends and family have said this is the most beautiful wedding they've ever attend. Therefore, we highly recommend this venue to any future couple.
---
Picture Perfect Wedding
Reviewed on

7/07/2014
Emily C
My husband and I were just married on 6/20/2014 at the Nixon Library, and we can't imagine a more perfect venue. We chose the Library not only for its simple beauty and elegance, but also because it allowed us to combine two different visions for our day - a little whimsical while still traditional and classy. Our ceremony and cocktail hour in the rose garden allowed the evening to feel fun, fresh, bright, and summery, but the stunning East Room brought the touch of class. We love the venue for its structure and looks, but also for its accommodating and friendly staff. We felt greatly supported throughout the entire wedding planning process and Nixon Library staff always responded to our questions in a timely, helpful, and professional manner and all of the coordination was a breeze because they are so good at what they do! To be honest, I initially checked out the Library only to appease my now-husband, and I am SO glad I agreed to see it! It was the perfect venue and we received many comments and compliments from our guests about what a lovely spot it was to celebrate our special day.
---
Beautiful
Reviewed on

11/13/2013
Ann B
The Nixon Library is a hidden gem. The East Room is breath-taking on its own! Little decorations can take your wedding to the next level. All staff are very helpful and caring as if your wedding is the only wedding. They are so good, you don't even need to hire a coordinator!
---
Nixon Library Wedding
Reviewed on

10/04/2013
kam s
We recently got married at the Nixon Library, and we were very pleased with the entire process. The Nixon staff members are extremely professional and accommodating. Carrie and Jackie are great to deal with, and made planning the wedding easy and stress free. Our guests also had a great time and raved about the venue, the ceremony site and the ballroom, which is absolutely amazing. Thank you Nixon Library for making our day special and very memorable!!
---
Best Wedding Venue
Reviewed on

10/02/2013
Janet L
We had our wedding at Nixon Library on 09.13.2013. Yep, Friday the 13th! We were so lucky to get the date since this venue books up quickly! We had the best wedding we could ever ask for! I've been eyeing this venue for several years when I saw pictures of it through a friend and this was the first and only venue we actually visited. I wanted my then fiance to see the venue and make the decision together and he absolutely loved it at first glance. It was the perfect venue for us! Our guests loved loved loved the wedding and they are STILL talking about it. We worked with Jackie, Laura and Sarah and they are wonderful people to work with. Emails were answered the day of or the next day and the staff at Nixon Library were very professional and they definitely go above and beyond for their clients. I honestly can't ask for more in a wedding venue. I, like other brides wrote, had my dream wedding at Nixon Library.
---
My Dream Wedding!
Reviewed on

8/29/2013
Michelle O
We absolutely loved using the the Nixon Library as our Wedding Venue! It was PERFECT. Everyone was very helpful and responded to any of my questions in a very timely manner. All the recommended vendors were incredible. Jackie Augustun was also so helpful throughout the planning process and felt like a close friend by the end of it all. Our guests loved the beautiful rose garden wedding ceremony and were thankful they didnt have to drive anywhere to the reception but simply walked down the stairs into a beautiful ballroom reception. It was the best of both worlds. We will cherish this day forever and the Nixon Library will always have a special place in our hearts!
---
2013 Wedding
Reviewed on

8/14/2013
The Richard Nixon Library is a gorgeous venue. The Rose Garden is ideal for any ceremony, and the East Room is breathtaking. Most significantly, the staff is professional and very attentive. My husband and I had two ceremonies, a traditional Indian and traditional Persian wedding ceremony, and the Richard Nixon Library was very accommodating to our needs. Our point of contact at the Library provided great customer service. Overall, a great venue!
---
absolute perfection!
Reviewed on

8/11/2013
Christine T
I got married here on 7/27/13. As soon as the day was over, I was already thinking of the review I was going to write. Jackie and Carrie and the rest of the staff were AMAZING! They did everything to make sure the day went smoothly and it did!! My guests are still talking about how stunning the venue was. No need for extravagant decorations because its so gorgeous! The East Room is spectacular. Jaws dropped as soon as guests walked in. Just amazing! A perfect choice for a wedding venue!!!
---
Beutiful Venue
Reviewed on

7/08/2013
Linda V
Our wedding was absolutely beautiful. all my guest commented on how amazingly beautiful the Nixon library is and how everyone was so friendly. Thank you Nixon Library
---
Great Wedding
Reviewed on

7/03/2013
Kathryn L
I am an extremely picky person, and I would definitely recommend The Library for any event, especially weddings! The Library's grounds are beautiful. Our guests also had great things to say about the venue. It's pretty affordable for what you get. You can't go wrong with a replica of The East Room!
---
Our dream wedding venue!
Reviewed on

6/10/2013
Julie L
My husband and I just had our reception at the Nixon Library on 05/05/2013. When we were deciding on venues, we knew the Nixon was going to be one of our top choices from just looking at the pictures. When we walked into that ballroom for the first time (after looking at 20+ venues already), my then-fiance looked at me and said, "yup, we're getting married here." And that was that. I cannot express how beautiful and perfect the Nixon was for us. We had an absolutely wonderful time at the actual wedding/reception. The Nixon staff was wonderful to work with and I have absolutely nothing negative to say about any of it. I couldn't imagine having the reception anywhere else and I'm so glad we decided to go with it as our venue. Our guests loved the whole experience and I've gotten nothing but compliments on the ballroom. Thank you again for being such a pleasure to work with! Laura and the staff were all AMAZING!! I highly recommend the Nixon Library!
---
Perfect venue
Reviewed on

5/01/2013
Errol E
We were on a budget and not having much luck with anything to fit our wedding vision until we stumbled upon the Nixon Library. The location was perfect and once we visited the reception area we instantly knew that this was the place for us. The chandeliers, flooring and overall feel in the room was exactly what we were looking for, and the staff was so warm and friendly! All of our guests are still raving about the service, the beautiful outdoor area and the food. It was a great experience and I highly recommend the Nixon for a wedding.
---
Memorable Wedding!!!
Reviewed on

4/05/2013
Abbey B
Great facility to have a wedding. The staff from beginning to end were very helpful in the process of planning our wedding there. We were allowed pretty much full access to take pictures and do our wedding video at the Nixon. The reception dining hall was gorgeous and made us feel very "presidential" when we made our grand entrance after our bridal party. Jackie was so helpful the day before the wedding when my fiance needed to drop off alot of stuff to help with the design. She grabbed a dolly and just loaded everything up and said "we'll take care of everything!" That was awesome of her!! We would definitely recommend this place to anyone who is looking to have a beautiful wedding!!!! Thanks again Jackie and Carrie!!! Abbey and Kevin
---
A Perfect Wedding Day!
Reviewed on

3/29/2013
Anthony M
There are not enough words to show how fantastic the service and people were at the Nixon Library. My wife Elizabeth and I owe a great deal of our fabulous wedding day to the attention and care they showed us from the moment we stepped into the Library for the first time to the last few seconds as we waved goodbye to Chris and team at the end of our celebration. Laura - Our point of contact for the Venue from the start. Laura was super professional and more importantly extremely patient with the scatterbrains of a couple of kids lost in the business of wedding planning. Always extremely informative and available to answer our questions along the way. Lauren - Our coordinator for the wedding ceremony Lauren was a lifesaver both for the rehearsal and the big day itself. She was awesome at being clear and patient with all the family and friends involved in our ceremony and was invaluable when it came time to figure out things like music and procession rules. Chris - Chris was very approachable and a great help in getting everything together for us both during the rehearsal and the wedding day. His pleasant demeanor led many guests of my wedding to believe he was just a super happy and helpful family member. Most imporantly he saved us when our DJ got caught in traffic for the rehearsal and stayed a little bit of extra time to work with the DJ which was awesome! The Nixon Library was amazing from start to finish, but most importantly, they gave a 9-5 working, budget minded, and terrified couple in love the greatest wedding gift of all, A perfect wedding day! Thank you guys and we love you all!
---
Best decision we made!
Reviewed on

2/27/2013
Natalie L
Absolutely stunning venue. They have weddings down to a science. Jackie was super helpful, and everything ran so smoothly. Additionally, the venue is GORGEOUS. We've had countless guests comment on how beautiful it all was, and how it was the most elegant wedding they've ever been to. If you want a truly unforgettable wedding venue, definitely check out the Nixon. It made our day so perfect.
---
Pure elegance
Reviewed on

12/13/2012
Ally C
The East Room at the Richard Nixon Library is the most elegant room in Orange County. Our wedding was on November 30th, and we elected to keep the Christmas decor up, which added so much beauty to our day! You can count on Carrie and Jackie at Nixon for a seamless planning process. I HIGHLY recommend stopping by the Nixon for a site tour. Once you walk into the East Room, you'll fall in love. The venue is perfect for all seasons! Our guests loved that they could tour the museum during cocktail hour and raved about the stunning East Room. I couldn't imagine having my wedding reception anywhere else.
---
Wonderful Experience at the Nixon Library
Reviewed on

11/01/2012
Pei-Chi C
The Nixon Library was a great venue to have our wedding. All our guests were very impressed by the facilities and surroundings and were amazed by the beauty. The staff has been a tremendous help in making sure everything was smooth all the way from the planning, rehearsal. and the day of, very easy to work with. Everyone that we've worked with were great. Definitely would recommend the Nixon Library to any couple that is looking for a beautiful and elegant venue.
---
Send Message