Home

The Roundhouse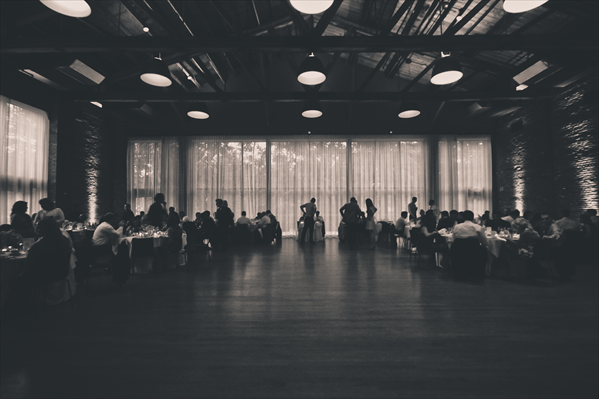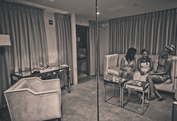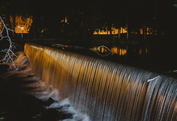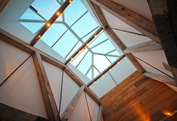 About this Vendor
The Roundhouse
The Roundhouse is a unique, historical property in Beacon, NY. We offer a full-service experience, including a boutique hotel, award-winning New American restaurant and popular event space that holds up to 200 guests.
Amenities + Details
Amenities
Bridal Suite

Handicap Accessible

Liability Insurance

On-Site Accommodations

Indoor

Reception Area

Wireless Internet
For more details about amenities, please message the Venue.
Ballroom, Waterfront, Historic Venue, Hotel, Restaurant
Bar + Drinks, Food + Catering, Planning, Service Staff
Contact Info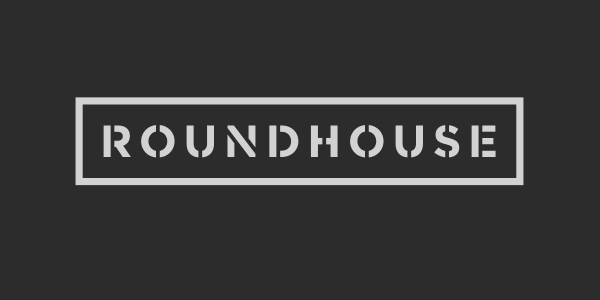 2 East Main Street, Beacon, NY
Reviewed on

7/07/2015
Brittany S
I got married at the Roundhouse in June 2015 and can't say enough about it. As someone in the events industry, I have very high standards and the Roundhouse exceeded all my expectations. Simone, the event manager, was incredibly accommodating throughout the planning process... Read More and was cool, calm and collected during the wedding itself, all qualities that were very welcome during what can be such a stressful time! The venue itself is so unique, with its rustic charm and modern upgrades. We had 190 people, which worked perfectly in the space. The photo ops are endless between the meticulous landscape and beautifully designed interiors. And the waterfall... how can you go wrong? So many of our guests took photos in front of the waterfall, which gets lit at night and glows! The food is fantastic. It is interesting without being polarizing. I heard many times that it was the best food ever tasted at a wedding. The strip steak and cod dishes were very generous portions. The service matched the quality of the food. It is a very well run operation. The hotel at the Roundhouse is a great place to get ready and offers even more photo opps. We had most of our guests staying nearby in Fishkill, which is a 10-min ride away. There are quite a few hotels to choose from - just book early! I can't stress enough what a wonderful venue the Roundhouse is. Needless to say, we have plans to visit every year for our anniversary.
---
Reviewed on

6/04/2015
Abby K
We were married at the Roundhouse in March 2015. We can't say enough about how wonderful Katie, Kara and the team were in helping us to plan. The venue had everything we were looking for - a destination feeling yet close to NYC, a nice boutique hotel, good food, a gorgeous... Read More room, a setting that is beautiful year-round, an amazing venue room with a warm yet industrial feel, flexibility in ordering craft beer and top-shelf liquor options, and the like. We would recommend it to anyone who asked, a million times over. I know we are biased, but we think it is the perfect place to have a wedding.
---
Perfect Wedding!
Reviewed on

9/09/2014
Elizabeth C
The Roundhouse at Beacon Falls was the only wedding venue we looked at. We immediately fell in love with its industrial, yet elegant, feel. Simone and her staff were professional, easy to work with and perfectly executed our wedding! The food was cooked to perfection. We are... Read More still receiving compliments on the hors d'oeuvres and entrees! We were not stressed on our wedding day knowing that we had a wonderful team to take care of every detail. We would highly recommended this venue to anyone!
---
Reviewed on

11/18/2015
Laine L
The moment we walked into this venue- we knew we wanted to get married here. There was no carpet/banquet hall feel (I hate). The ceilings were definitely tall enough for my now husband. Kara Widmer was extremely friendly and responsive from the first email. We were lucky... Read More enough that no one else wanted Halloween to get married on... the venue books up pretty far out as there is nothing as modern or quite as splendid in the area. Kara's coordination was awesome.... I truly did not have a moment of stress with her help (ok... my mother and my groom's mother created some... but that's not her planning/fault). The building is beautiful, the set up is beautiful, the scenery is beautiful.... it truly is a setting for awesome photos and memories. The food was insane... we had people instagramming the cocktail hour and the reception food b/c it was presented so beautifully and really good (and no... not good for a wedding....but actually really good). A trend for our guests were trying to steal their neighbors grilled cheese that came with the tomato bisque during the medi-course. Some of our guests who were making a longer weekend out of the event actually came back to the Roundhouse to eat the next day as they were so impressed by the food. Everything about this venue is amazing. They were so willing to work with us and make it truly our special day. We would not have changed a thing about the venue!!!
---
Reviewed on

11/11/2015
Lauren C
The second we walked into the Roundhouse, we knew that it was the venue for us. It is such a unique space- the perfect mix of industrial and modern, yet romantic. We loved that, even though we planned on an outdoor ceremony, the Waterfall room offered an equally beautiful... Read More alternative, should there have been rain. During our planning process, we went through 3 different event coordinators (due to internal personnel changes), which became a bit confusing in regard to correspondence. We sometimes had to wait long periods of time before getting an answer, which was a bit nerve-wracking during crunch-time before the wedding. That being said, everyone that we did work with was lovely. Kara, our day-of coordinator, provided a calm presence, and flexibly navigated all of the inevitable snags that came up. She made us and our family feel truly important and cared for on our special day. As a whole, the staff at Roundhouse (such as the bartenders, waitstaff, hotel staff, etc.) were so wonderful and made our day enjoyable & memorable. We are so happy with our choice to work with The Roundhouse. Our wedding was everything we had hoped it would be and more!
---
Amazing!!!!!
Reviewed on

9/23/2015
Monica H
The venue is stunning!! Rustic meets fashion! Our day was absolutely perfect. They are in close contact with you leading up to your wedding, and really make you feel taken care of. It was our dream wedding, absolute perfection!! Did I mention the gorgeous waterfalls behind the... Read More venue!!!!
---
Beautiful wedding!
Reviewed on

8/26/2015
Caitlin R
I knew right away when we looked at the Roundhouse that our wedding would be beautiful, and it truly, truly was. Everyone who attended it was super impressed by the space (both inside and outside), and many people said that it was the best wedding they had been too. The... Read More Roundhouse was a perfect mix of "classy" and "hip." The food was AWESOME, and we are very picky about food. This was the only wedding food I would eat again. The Roundhouse provided us with so many choices for appetizers, entrees, etc., and people were overwhelmed by the quality of everything. However, there were some negatives about the Roundhouse, that I'm guessing may be due to the fact that they are still a relatively new venue and people are still working out some little kinks. Here are some issues that we had: -Communication: When we asked our wedding coordinator questions or sent things to her, it at times took her a long time to get back to us -Payment/bill: We were given a date to make our final payment and would have been able to pay it on time; however, the bill itself was not actually given to us until 6-7 days after our deadline and then we were asked to pay to overnight our check. This was a ridiculous request as it was not our fault the bill was being paid late, and they should have offered to pay for overnighting it -Some details promised did not occur: We chose to have our after party in the lounge of the hotel, and were told by our coordinator that the bar would stay open until 4 AM. We planned all of our shuttle buses to run until then. However, the bar ended up calling last call before 1 AM, and everyone had to leave. We were also told in our hotel block contract that we would be provided with a bottle of wine upon arrival and breakfast delivered to our room as we were staying in the penthouse suite. This did not occur. Aside from these small issues, our wedding was tons of fun and very impressive. Hopefully they work out all the little kinks for the future!
---
Lovely Roundhouse experience
Reviewed on

1/14/2015
simon s
We were married at the Roundhouse in October of 2014. It was a great experience, and the venue's modern/industrial style was a perfect fit for us. The venue, hotel, and restaurant are repurposed factory buildings, and we especially liked how they channelled the historical... Read More character into a space that felt contemporary and chic. It was important to use that the venue enabled a good "flow" between the ceremony, cocktail hour and reception, and we wanted a space that would allow for dinner and dancing in the same room, and the Roundhouse's dramatic space was perfectly suited. The event coordinator, Simone, was lovely to work with and helped us throughout the planning process. She was prompt in answering our questions we especially appreciated her bourbon selections for the bar - she ended up including one of our favorites. She helped us narrow down a wide variety of options in a productive way - however we felt that the initial presentation of the menu options was overwhelming. Main courses were presented as a list of meat, sauce, vegetable, and starch options with no recommended combinations. After we asked, Simone provided recommendations - we felt that should have been presented in the first place. Once we narrowed down our menu, everything was delicious. Trying not to be biased here, but this was the best wedding food we've ever had - and several guests made the same observation. The hors d'oeuvres were creative and artfully displayed, and the main courses were tasty and perfectly portioned. The cake (included in the package) tasted unequivocally great - not just great-for-a-wedding-cake. The event staff on the day were great - unobtrusive, efficient, and responsive. They were unphased by the unexpected rain halfway through our ceremony and rapidly ushered our guests and the cocktail hour inside! Our one complaint was with the bar - there were several staples missing, such as sweet vermouth, and the bartender was not familiar with classic cocktails. Based on the bartenders at the Roundhouse's restaurant, our expectations were higher. In short, we had a lovely time and were very happy that we chose the Roundhouse for our wedding.
---
Picky Bride & Groom- Wowed By Roundhouse!
Reviewed on

7/06/2014
Rianna S
My Husband and I were not a usual Bride & Groom during our planning process. Pretty much our entire family, including ourselves, were somehow already part of the hospitality industry- which presented a problem as our standards were higher than the average couple. Being from... Read More Fishkill, we spent plenty of time in Beacon... and couldn't believe such a unique and gorgeous venue sat at the end of Main Street. From the waterfall, to the breathtaking and out of the ordinary banquet room, we fell in love! Not to mention the food in the restaurant by Chef Brandon Collins was OUT OF THIS WORLD! We met Adrienne, who was kind, knowledgeable and just as excited about our wedding as we were- and we knew this was the place for us. From beginning to end she & Brandon worked with us to create a menu, cake and overall event of our dreams. People are still raving about what a great time they had, how good the food and service was, and how gorgeous the venue was! We stayed overnight in the penthouse suite, which was one of the most beautiful rooms I've ever seen- they even had champagne and a few slices of our cake waiting for us when we got back to the room. THANK YOU SO MUCH for giving us the event of a lifetime!
---
Flawless Wedding
Reviewed on

11/10/2013
W D
Adrienne and the staff at the Roundhouse did an absolutely amazing job planning our wedding and seeing every little detail from start to finish. The location is truly unique. My fiance and I looked for months, but couldn't settle on a spot. Either the location felt too much... Read More like a "Wedding factory", or would have been a ton of work setting up all the details. The Roundhouse has the best of both worlds, and provides an intimate ambiance in a beautiful space, without all the headaches of planning a barn wedding. They met with us many times to go over the details for the day of. They provided planning guides, timelines, checklists, and recommendations to help us plan and make sure we weren't forgetting anything. They're good at what they do, and it becomes apparent during the planning process and by the questions they ask that they enjoy it too. They help you consider all the details you never thought of, so that you're not making decisions during the day of your wedding. Adrienne is also wonderful at knowing what type of style the bride and groom are looking for - her suggestions were spot on. We had our reception on site and everything went smoothly without a hitch. The grounds are beautiful and the mountain and city provided the perfect backdrop for our wedding photos. Adrienne kept the day moving, and made sure every vendor was in place and sticking to the timeline. The staff was friendly and professional - they attended to every little need of our guests. There were so many small details that people appreciated (small things like having cold water ready IMMEDIATELY after the ceremony for everyone on a hot summer day is important) . We're still hearing about this attention to detail months later. The Waterfall room has great ambiance - it's a sleek, modern space in a beautifully rustic factory shell, and the juxtaposition of clean lines and original building materials provided the perfect backdrop for our wedding. The food was delicious. Not what you think of when you think of "Wedding dinners." We received so many compliments about the entrees and passed hor d'oeuvres. They also did a fabulous job with the dessert (cupcakes instead of cake) - they were able to infuse our wedding theme into the cupcakes themselves. And cleanup was a breeze. They allowed us to leave most of our decorations over night, so we didn't have to worry about them the night of. We can't recommend Adrienne and the staff at the Roundhouse enough. They did a truly wonderful job, and made our day the perfect one to remember.
---
Rustic + Industrial Location with delicious food and great staff
Reviewed on

10/30/2013
Terryn G
The Roundhouse at Beacon Falls is a gorgeous wedding venue along the waterfall. Everything about the venue, food and staff was perfect for my wedding. The staff is super professional and works really hard at crafting the perfect wedding day, while making it really easy for the... Read More bride and groom. The food is delicious - I even had one guest tell me that it was the best chicken he had ever had. I thought he meant at a wedding, but he meant ever! I have received numerous compliments on the venue space and location. Its the perfect combination of chic and rustic and the setting is just beautiful. We liked the venue and staff so much we even had our rehearsal dinner there and it did not disappoint. The hotel decor is just amazing. A combination of rustic and industrial touches, the furniture is all locally sourced. The staff is very accommodating and friendly. They are truly there to make you have a great stay and in my case, wedding. The food at SWIFT is delicious. And you can wash it down with a nice locally crafted beer. And then there is the view. The hotel and restaurant overlook a lovely waterfall. If its nice enough outside, you can enjoy food and drinks outside on the Patio, overlooking the water. I would highly recommend this venue for all of the following: hotel, event needs, private dinning, dinner, drinks.
---
Special Hudson Valley Wedding Venue Made For a Very Special Wedding Day
Reviewed on

10/23/2013
Novisi A
The Roundhouse at Beacon Falls is a very special location and there is no other comparable location within Hudson Valley. I have a keen for design and so was picky on venues, trying to avoid those which looked "wedding venuesque". I was interested in something with rustic... Read More appeal but real barns were a bit too unpolished in the end. The Roundhouse features a mix of rustic and modern elements while being sensitive to its surrounding environment. Finishes are very high quality and there is attention to detail. The venue has a beautiful natural setting next to a waterfall which is visible from the main reception room - the Waterfall room. It is also next to Beacon's charming main street. The food is very high end and fresh with an orientation towards sourcing locally. My guests were raving about the location, the waterfall, food, and the beautiful fall foliage surrounding us. As I live in NYC, my guests really enjoyed the break from the urban hustle and bustle. Service was on point and the event planner Adrienne is a pleasure to work with. She understands the needs of brides and anticipates potential issues. The McAlpine family has brought a very welcome addition to Beacon!
---
Everyone Is Still Raving About The Roundhouse At B
Reviewed on

10/29/2012
Brianne K
We took a gamble when choosing our wedding venue as it was under construction and would be ready shortly before our wedding date. Working with the Roundhouse team was incredibly professional, friendly, accommodating and fun! I was incredibly pleased at how everything was... Read More looked after leading up to the wedding to day of to the brunch the next morning. Not to mention, the food is FANTASTIC, and I am big on food and not easily pleased / impressed - what they accomplished for an entire wedding is truly amazing (hats off again to Chef Brandon and his team!). The entire Roundhouse team had made our day incredibly special and memorable: our guest are STILL raving about our wedding which was over a month ago. Very, very pleased with the service, professionalism, friendliness and the venue itself - you made this experience wonderful. My husband and I will be coming back for sure for years to come. THANK YOU!
---
The party of the decade!
Reviewed on

10/23/2012
Meghan O
When I signed up to have my wedding at the Roundhouse it was terrifying, the building was under construction and it was one of those "it has potential" moments. The venue not only lived up to my expectations but exceeded them. The reception went off without a hitch and was... Read More absolutely amazing. The food was out of this world, the service was top notch and the atmosphere was absolutely amazing! It is an old factory that has been converted into an event space with every detail looked after. The enormous floor to ceiling windows overlook the waterfall and it was the most breathtaking view I ever could have asked for. I would recommend this venue to anyone who is interested. I also recommend getting one of the suites for the day and night of, it was great getting ready on the premises and getting to go right upstairs after a long day of partying.
---
A very happy bride
Reviewed on

9/29/2012
Kimberly J
We had our rehearsal dinner here this past August and were extremely happy with the event! The building is beautiful and the food was amazing! Everybody had a great time. They staff was very helpful throughout the night and even the planning process. We would definetly recommend... Read More them!,
---