Home

The Shooting Gallery Photography
About this Vendor
Blend of Artful Documentary & Stylized Photography
Details
Contact Info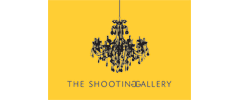 Amazing. Unique. Works of Arts
Reviewed on

2/11/2014
Nicole S
Where do you even start to comment about Dionne?!!. She is super talented, amazing, and such a kind hearted loving person. From the moment I met her I knew that she would be the one my fiance and I would trust with the biggest day of our lives. She puts you right at ease and you feel you are talking to an old friend. Her work is something you would see right out of a magazine. The pictures are very creative and unique. Not the "typical wedding photos" that people expect. She puts a lot of time and effort into prepping for the photos shoots. We did our engagment session with her and we spent a bit of time brain storming our vision for the pictures. Needless to say they exceeded our expectations. Prior to the wedding day (about a month or so out) she will sit down with you and create such a detailed timeline so the day off you have nothing to worry about. You discuss ideas for pictures, go over the list of formals, timing of the evening etc. The day of the wedding she puts you completely at ease. Most of the time you don't realize she is even there! I never realized you could have such a great time with your photographer like we did. We received so so many compliments on both our engagment pictures and wedding pictures. She will tailor the style of photographers to your liking. One of the big things that drew me to her work is her out of the box thinking which creates unique one of a kind photographs that will be cherished for a lifetime. If I had a to do it all over again there would be no doubt I would be choosing Dionne, time and time again I would. I plan on using her for maternity, newborns and family shoots when the time arises. You can have complete trust and faith that she will turn the most important day in your lives into beautiful works of art. You will be able to relive so many moments years down the line- just like it was your wedding day. You will not only leave with priceless and breathtaking pictures you will leave her knowing you have a friend :) I cant thank you enough for the beautiful memories you have created for Joe and I!!
---
Best Decision We Made!!
Reviewed on

2/11/2014
Amy O
Having Dionne as our wedding photographer was the absolute best decision we made for our wedding day. We pretty much knew immediately after meeting her that we wanted her to be a part of our wedding. In fact, we cancelled all our other appointments to "interview" other photographers the very next day. Some of the reasons we chose her include 1) her amazing work - artistic and unique while not being over-the-top trendy, 2) her ability to capture the day as it evolved - I feel like I am reliving the day every time I look at our photos right down to what I felt in each moment, 3) her warm personality - by the end of the night I was wishing she was a guest to stay to celebrate with us, 4) her ability to control the masses - we had some fears of some potential difficult family members but we expressed our concerns to Dionne and I swear if it wasn't for her calmness and ability to tactfully take control throughout the day I would have lost it on a couple people, and lastly 5) she truly cared - I was confident that she was there to make sure not one detail of our day was left unphotographed and that she would get the best shots in every situation. My husband and I still have a conversations about how happy we were that we found Dionne and The Shooting Gallery. Our experience with Dionne as our photographer was worth every penny and the memories she gave us were priceless!! Truly the best decision we could have ever made!!
---
Excellent
Reviewed on

2/05/2014
David G
Dionne was Professional and Personal. Our pictures turned out fantastic. We will refer anyone to The Shooting Gallery. Thank you Dionne for everything.
---
A Beautiful Way to Remember Your Wedding Day
Reviewed on

1/26/2014
Jennifer F
Dionne was wonderful to work with! She has a great sense of humor, which is important during such a stressful time. Dionne truly has an eye for capturing beautiful images. If I had to sum her work up, I would have to use the same word that is most often used to describe my wedding pictures – Stunning.
---
THE best wedding photographer!!!!
Reviewed on

9/30/2013
Claire H
We had heard amazing things about Dionne at our good friends wedding in which my husband was a groomsmen and we were able to see her work first hand!! We were so pleased that we chose Dionne to be our wedding photographer and have never been so happy!!! Dionne is such a caring and down to earth woman, she made our day so spectacular, capturing each memory making moment all while having fun!!! She is so artistic and creative...the shots we did were so original and turned out breathtaking. We opted for a first-look option and it turned out great and was such a special moment for my husband and I. The entire bridal party had a blast with Dionne and her staff. Dionne was a pleasure to work with from beginning to end, I cannot speak more highly of her. She even offered to send us some personal family photos before our photos were complete after my mother had passed so that we could include them in a Christmas card. She was so considerate of our situation and it really meant a lot to my family and I. If you are looking for a wonderful, creative, artistic, and talented photographer, Dionne is it!! My friends and family, as well as ourselves, cannot believe how amazing all of our pictures turned out and think they look like they came from a magazine!! She is exceptional and it was a true honor and pleasure to have her as our photographer!
---
Amazing photographer, amazing experience
Reviewed on

9/12/2013
lacey g
When my husband and I sat down with Dionne for the first time, we knew after only 5 minutes she was the photographer for us. Her warm, funny, outgoing and caring personality was unlike any other photographer we had met. Our engagement session proved all this to be true and we also had incredible photos that proved we made the right decision. On our wedding day, we had even more fun with Dionne. She made everyone feel comfortable and was so kind to everyone involved in the wedding. She captured every moment so beautifully I could not have asked for anything better. My husband and I, along with our families, are so in love with the pictures. I have received so many compliments and I owe it all to Dionne. I will always be able to look back at my pictures and remember every detail of the most amazing day of my life. She is truly an incredible photographer and even more incredible person. Thanks Dionne! You are truly the best!
---
Absolutely the best!
Reviewed on

9/09/2013
Chelsea L
I consider Dionne a family friend, and while people usually would warn you away from working with friends and family on such an important day as your wedding - for us it was just an added bonus. Dionne is absolutely the best photographer around. Photography was the biggest portion of our budget because it captures the day and allows you to remember all of the small details even 50 years down the line - and spending that budget on The Shooting Gallery was a no-brainer. Our wedding was in Northern Michigan and Dionne and her assistant traveled there early to scope out the best spots for pictures for our wedding the next day. On the day of, they were like photography ninjas - always in the right place to capture the moment, but I feel like I never saw them! Waiting to see the pictures was torture, but when we received them we were absolutely blown away. I couldn't have asked for a more amazing representation of our wedding day and the day after when we did another session where my new husband and I jumped in the lake in our wedding attire! Every shot was breathtaking. While my husband and I live out of the state right now, I'm already hoping to get Dionne and The Shooting Gallery in the future for family portrait sessions, because she's simply the best.
---
Amazing, Kind and Talented.
Reviewed on

9/03/2013
Britta B
When I got engaged I knew the hardest part of the journey into planning would be to find the right photograher. See, my best friend/matron of honor is a photographer. I knew she wouldn't be able to pull double duty. This was going to be tough, but then I met Dionne. She was amazing from day one. Her sweet smile and amazing work were a combination I could not pass over. My husband will tell you that his favorite part of the whole process was the day we spent taking our engagement photos. She took us on an adventure through Detroit and captured some great shots of us. The wedding day was documented beautifully. She captured moments I didn't get to see (my favorite is my dad and grandma-his mother in law-in a staring contest during the formals). The only part of my wedding left over is the pictures Dionne took. They bring me joy every time I look at them. She has a great eye and I wouldn't have wanted to work with anyone else that day.
---
Photos are for a lifetime-- and you can't top TSG's!!!
Reviewed on

8/30/2013
Jennifer K
There were two things that my husband and I researched near and far for-- the reception hall and the photographer. We opted not to have a videographer as we tend to look at photos more than pop a video in, and Dionne's talent and eye were exactly what were looking for. She captured the magic of the entire day, from the big moments to the intimate ones. Every time I look through my album I am RE-LIVING the day, not just remembering it. And the "money shots" she got are just absolutely breathtaking that are on display in multiple homes now. :) She caught all the moments without being noticed, yet provided a calming, experienced presence. I knew after meeting her and seeing more of her work that by just telling her what was important to us in our preparation session and e-mails before hand that I would not have to worry about certain moments or people being missed-- I was able to just enjoy the day, not worry about did she get this shot or that? by far the BEST investment and we get compliments to this day about the photos. The fact that I can feel the emotions of the day when I look at the photos I think speaks volumes.
---
More than just a Photographer
Reviewed on

8/26/2013
Nicole M
I don't know where to begin, so I will start at the beginning. We stumbled across The Shooting Gallery on The Knot when we thought our search for the perfect photographer was hopeless for our February 2010 wedding. We happened to look at a wedding on The Knot that had pictures that were shot by Dionne at The Shooting Gallery and knew we had to have a meeting with her. I would say within the first 5 minutes of sitting down with Dionne we knew she was the only person that could tell our love story from the engagement shoot to our big day. We had our engagement session on a sunny winter day with snow on the ground, and Dionne captured my fiance and I beautifully. Not to mention all the creativity surrounding her shoot. She is a true artist and captures every moment between to people in love. The wedding photos were unbelievable, they were unique in every way, but told the story of our big day perfectly. The attention to detail before the wedding, during the wedding, and of course after the wedding in our photo book design by Dionne are priceless. I will close off my review by stating that Dionne has now shot our engagement session, wedding, newborn pictures, and family portraits. We were so lucky to have stumbled across her on The Knot and hope that everyone can have as great of an experience as we did!
---
Best Wedding Photographer Out There!
Reviewed on

8/25/2013
Jackie J
We got married this past May and absolutely LOVED out experience with Dionne and her team! From the very beginning, she was warm, friendly and so much fun to work with; both my husband and I couldn't have chosen a better photographer to capture our day. We did both our engagement and wedding photos with her and were so happy with the images. She got us our images much faster than we anticipated and was always available to speak to whenever I had questions. On the day of our wedding, she was on time and made us feel really at ease. We both felt really lucky to have her be a part of it and would't have changed anything! Thank you Dionne for your beautiful images and lovely personality :) xoxo J & N
---
Artistic and Professional
Reviewed on

8/25/2013
Katherine C
It was wonderful working with Dionne. Wedding planning was a bit stressful but once I met Dionne, I felt so much more relaxed. While her work speaks for itself, her calming presence and attitude made my wedding day so much easier. I also felt comfortable contacting Dionne with any questions in advance related to photography and general wedding strategies. All in all, Dionne masterfully captured the sentiment of the day and reviewing my wedding album and photos is always a delight. Finally, after participating in other weddings, I have an even greater appreciation for Dionne's talents and professionalism.
---
Dionne is truly amazing!!!!
Reviewed on

8/22/2013
Stacy S
I feel in love with Dionne the moment I met with her! I never even met with another photographer! She truly cares about you and makes you feel special. She does amazing work and she is worth every penny! I recommend her to everyone I know.
---
Beautiful moments captured!
Reviewed on

8/22/2013
Julie O
Dionne definitely has an eye for beautiful pictures! She captured our wedding in a very creative and real way - our emotions come through in the pictures. We received our proofs within about 6 weeks of the wedding and there were hundreds of great ones! We also used The Shooting Gallery for a couple videos that we wanted to play at the wedding - one at the rehearsal dinner with all of our pre-recorded 'thanks yous' to parents since we knew we would be basket cases that night and one at the wedding reception with our baby to adult pictures played in a slideshow fashion with music and graphics. Both videos were very professionally done and very moderately priced. You can't go wrong with Dionne and The Shooting Gallery - worth the investment!
---
If she's available for your event date, book her and don't look back
Reviewed on

8/22/2013
Erin G
We hired Dionne for our engagement photos and September 2008 wedding, and it was the single best decision we made, hands down. If it wasn't for another couple's change of plans she wouldn't have been available on our date, so booking her was also the luckiest aspect of our wedding planning (a debt we paid with 2" of rain on our wedding day). If I had to limit my summary of Dionne as a vendor to three words, they would be Talent, Commitment and Warmth. Dionne's images speak for themselves - check her website and blog for more - but what you must know is that the entire image collection you receive from her (we have literally thousands between our engagement photos, wedding day, and a creative just-for-fun shoot) carry the same attention to detail. Every image(not just the ones used in an album or posted online) is carefully processed to her high standards, which makes the wait to receive them completely, utterly worth it. Her focus is on her current clients and work rather than marketing herself, so PLEASE don't let lapses in her blog or facebook posts deter you from contacting her. Dionne is exceptionally talented but humble to a fault - her humility, smile, humor and warmth make her very easy to like and enjoyable to be around. I point out these aspects of her personality because I think they're so crucial to capturing the best wedding photos. My husband and I found ourselves completely relaxed around her, and it shows in our pictures - we're enjoying our day, friends, family and each other, and not feeling stressed or nervous thanks to a stranger and his/her lens staring us down. Her style is a mix of creativity and photo-journalism, and I have favorite images of both types from her. The creative shots were a blast to pose for, but the shots with the greatest impact are those that mean I don't need a wedding video to relive my wedding - I simply flip through our photos, and the feelings and meaningful moments are captured in ways that communicate the whole story. Where Dionne shines is her ability to blend the two styes - especially meaningful moments captured in works of art. As for the business side of things, Dionne and her assistant were courteous, prompt, organized, and easy to work with. Her contracts were fair and easy to understand, and we never felt even the slightest hint of sales pressure.
---
Literally the best thing about my wedding, other than my husband!!
Reviewed on

8/22/2013
Christina K
Dionne is amazing. Not only is she professional, incredibly talented but she is just an amazing person to be around. She makes you feel so comfortable and integrates amazingly well to everyone in your family and friends. It has been 5 years since my wedding and I still regularly have people tell me my pictures were the most amazing they have ever saw. In fact my mother in law often times hears other people talk about weddings, and it always ends with Christy's pictures we better. I literally could not say enough about Dionne and her talent. Hire her, you will regret it if you don't.
---
A.M.A.Z.I.N.G!!!
Reviewed on

8/22/2013
sarah m
Dionne is an incredible person and an even better photographer! My wedding was a few years ago and I still get asked who shot my wedding. She has a great eye and amazing talent! Thank you Dionne for the amazing memories that will last a lifetime! *My husband (fiance at the time) did not want to pay a lot for a photographer for wedding pictures. I knew that after everything about the day was said and done the photos and our memories would all we would have left to remember such a special occassion. After meeting with Dionne and looking at wedding photos she's taken my husband was sold! To this day he still tells me it was worth every penny!!
---
Dionne is absolutely WONDERFUL!
Reviewed on

8/15/2013
Keri L
Dionne is the greatest photographer of all time. We originally met with her because of her amazing photo journalism style. She captures every little event during your wedding day without you even knowing she's there. Then she tells your love story through her very special shots in your album. She's happy to do any poses, or family or friend pictures you'd like as well and has plenty of ideas for cute bridal party poses on her own. She really loves what she does, and is very thoughtful and caring about how she captures your special day. She also helped out a ton with the events of the day just because she's awesome! She'll feel like a part of your family :)
---
I love D & Kelly
Reviewed on

9/26/2012
Sarah O
Fabulous people to work with. Very personable.
---
Absolutely Wonderful!!
Reviewed on

6/07/2012
Nicole D
I just had my engagement session with Dionne and she was just amazing!! Not only with myself and my fiance but with our kids as well. She had pictures to send me the next morning for my sneak peak and I LOVE them. Not only made me excited to see the rest of the pictures but cannot wait to take more pictures with her at my December wedding!!! So glad I chose her as my photographer.
---
Best Photographer!
Reviewed on

11/18/2011
Marcy U
I first met Dionne at my brother's wedding. She was wonderful to work with, easy to get along with and a ton of fun! After I saw the results from their wedding... I knew I'd use her for my own wedding. I got the joy of recommending her to a great friend and being part of yet another wedding with her! I then finally got my chance to have her as the photographer at my own wedding. We had a great time doing our engagement photos, so I knew our wedding pictures would be even more fun! Dionne finds a way to capture the most beautiful pictures no matter where she is.... Everyone is in awe of my wedding pictures and the album. I just wish I lived closer by to have her continue to do family pictures for us!! For anyone looking for amazing pictures to capture your day I highly recommend The Shooting Gallery! You will NOT be disappointed!!!!
---
Amazing Photographer
Reviewed on

10/10/2011
Jennifer B
Dionne at The Shooting Gallery is absolutely amazing! Her attention to detail creates stunning photos. She gets to know her clients and creates photos unique to their tastes. One of the best!!!
---
Everything we wanted and more!
Reviewed on

10/08/2011
Reiley C
We hired The Shooting Gallery based on a glowing recommendation from a friend, and I am so glad we did! I love all of our pictures so much, I look at our album all the time, and it is like I am reliving the whole day. Dionne captured so many of the special little moments (a kiss on dad's cheek, a smile from grandma) in addition to getting gorgeous shots ofnthe big ones (first kiss, first dance), every shot is special. We ended up spending a bigger portion of our budget on pictures than we originall planned, but it was worth every penny, because I am going to cherish those images forever! Thank you Dionne!
---
Amazing!
Reviewed on

10/08/2011
Meghan M
Dionne played such an important role in capture all the important moments of our wedding. The pictures turned out wonderful and provided us with so many "picture perfect" memories. Dionne and her staff provided customer service second to none. When my grandpa passed away a month after our wedding, we requested pictures of him specifically, a little sooner than the rest of our pictures. This was in order to share the wonderful memory with friends and family attending his funeral. Dionne and her staff didn't even hesitate to make this happen, quicker than I could even imagine. Perfect, wonderful, class-act! I wish my husband and I could get married again just to have her take more pictures!
---
ABSOLUTELY AMAZING!
Reviewed on

10/07/2011
Sara R
We had Dionne photograph our wedding In May 2008, and it was probably the best decision I made in all the planning! She is amazing to work with, so much fun, and has an unmatched ability to capture your special day. Our pictures are stunning and I love looking back and reliving the day! We just recently had our first child and of course Dionne did her first photo shoot! Couldn't be happier with the service I've received from The Shooting Gallery, and I've referred many friends to her in the past few years!!
---
Send Message