Home

The Simsbury Inn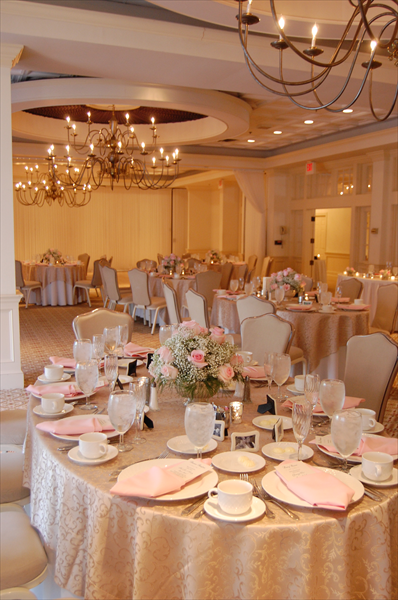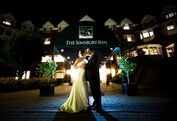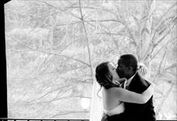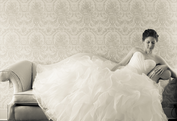 About this Vendor
Exclusive Weddings at The Simsbury Inn
Your wedding day comes but once in a lifetime...as the exclusive wedding reception we offer you flexible starting times on a Saturday or Sunday. Create a menu from our exceptional wedding packages for weddings 75-230 guests.
Amenities + Details
Amenities
Handicap Accessible

On-Site Accommodations

Indoor

Reception Area
For more details about amenities, please message the Venue.
Ballroom, Hotel, Restaurant
Cakes + Desserts, Food + Catering
Contact Info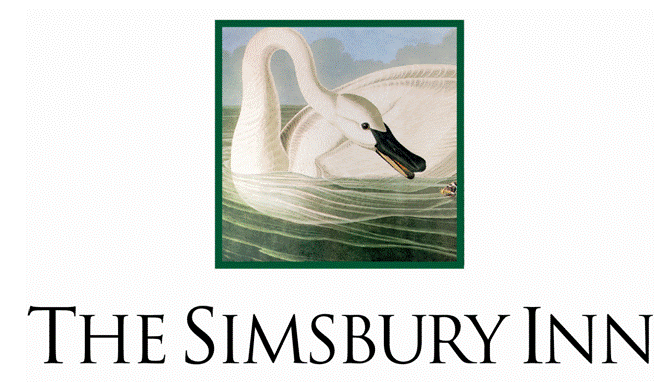 397 Hopmeadow Street, Simsbury, CT
Dream Wedding
Reviewed on

5/12/2015
Amanda H
The Sumsbury Inn was exactly what I was hoping for in a wedding venue, and more. My husband and I wanted to have one venue for ceremony, reception and hotel that was unique and polished but also made everyone feel like home. The Simsbury Inn did just that. My bridal party and I... Read More got ready in their Talcott Room attached to the bridal suite which gave us the room and flexibility to move around and have a blast. The staff was on point as we transitioned from day to night and the festivities began. The Evergreen Room was perfect for our cocktail hour. The ballroom was gorgeous for the ceremony and reception (new wallpaper, paint and carpet!). The waitstaff was friendly and efficient. And I cannot leave out the most important person, Patti Candels, the wedding coordinator. She is absolutely amazing and was such a calming force the entire time. I highly recommend the Inn for any of your wedding needs... Even if that is all of them!
---
Reviewed on

5/05/2015
We were married at the Simsbury Inn on May 1st 2015. The wedding went off without a hitch, thanks to the Inn's wedding planner, Jeanine Mossey. She helped with every aspect of the wedding, even recommending florists and nail salons. But best of all, Jeaninie and the Simsbury Inn... Read More were very accommodating. One example is my request for Hebrew National hotdogs for the pigs in blanket appetizers. I was told they don't have those, but Jeanine called and said the chef could get them. The Inn provided a bridal suite for us and they had a bottle of champagne on ice, 2 sandwiches and 2 slices of our wedding cake. In our fridge was assorted gourmet chocolates. We were told that next year before our anniversary, if we call, they'll make us our wedding cake to have for our first anniversary. Amazing attention to detail, with a very caring attitude. 2 words....Very Impressed....Thanks Jeanine!!
---
Fantastic!
Reviewed on

9/04/2013
Sarah W
I loved the inn. They were always helpful in answering my many questions and provided great service. I liked how the table centerpieces came with the package and how the inn allowed us to hold an after party in the lobby. They would just move us if the noise was too loud, rather... Read More than be rude in any way. Additionally, the hotel rooms are very nice, the food is wonderful and the location is pretty.
---
Great service, great experience
Reviewed on

7/19/2015
Katie Z
The Simsbury Inn was a great choice in hotels. The Inn was also convenient for my guests because the venue for our wedding was across the street. They offered shuttle service between the hotel and the venue, even though it was within walking distance. My guests all enjoyed their... Read More stay at the Inn. The Inn was a great mix of quaint enough to feel homey and fancy enough to feel like a vacation. Their dining arrangements was a sit down dining as well as a buffet style in a lounge type of area. It was the perfect blend of casual if you wanted it or fancy if you preferred. My guests loved the food as well. The Inn also allowed my parents to visit with our family members even though they weren't staying at the Inn, which my parents appreciated since our family came from all over the country. The Inn is in a great location, just minutes from downtown Simsbury. My husband and I even stayed at the Inn for our wedding night, an experience we both enjoyed. The Inn also allowed us to bring in welcome bags for them to distribute to our guests. We did have one issue with our shuttles not getting booked properly. However, the Inn went out of their way to correct the issue allowing us to have shuttles for our guests. The Simsbury Inn is highly recommended!
---
Most Amazing Wedding Ever!
Reviewed on

10/02/2014
Dana G
I just got married at the Simsbury Inn this past weekend and had the wedding of my dreams. I cannot say enough good things about The Simsbury Inn- from the service to the food to the accommodations- everything throughout the planning process has been excellent and my wedding... Read More day was better than I could have ever imagined. The Inn itself is beyond adorable and even though I had 180 people at my wedding, the whole thing felt very intimate. I have the catering manager, Patti Candels to thank for making not only my wedding day, but the planning process easy and stress free. She was so helpful during the entire process and it was clear from the beginning that she knows her stuff! I'm very type A and wanted everything very planned out and she never made me feel like my questions were silly or annoying. Her responses were always prompt and she gave her honest opinion about everything which I truly appreciated. I am honestly going to miss working with her- that's how great she truly was! I don't think I could write enough great things about the Simsbury Inn, but all of my guests told me that it was the prettiest, most fun, and amazing wedding they've been to. The Inn accommodated everyone so no one had to leave the property afterwards which was very convenient. My bridal suite was in the King Philips Suite which was large enough for hair/makeup artists as well as a whole spread on the bar for breakfast. Our cocktail hour was in Evergreens which was beautiful and plenty spacious for 180 people. The food was delicious all around and all of the staff were truly amazing and helpful. I wish I could go back and do it all over again because everything went so perfectly. I can't wait to go back every year on our anniversary!
---
The perfect spot of a New England wedding
Reviewed on

8/30/2014
Lisa B
I couldn't have asked for a better place for our wedding! Planning a wedding should not be stressful - and the staff at the inn took care of almost everything and our day was perfect!
---
Great
Reviewed on

12/27/2013
Sarah B
I had a great experience working with the Simsbury Inn for my ceremony and reception. The package we chose was a great value - drinks, food and cake all included, with options to add or remove courses that allowed us to keep within budget. It also included a free night in... Read More the bridal suite, which was so convenient, and the room was beautiful. Our coordinator, Jeanine was really attentive, answering any questions that came up. She really let me be in control of the flow of communication, which was really helpful. The venue is also beautiful - it has that very old, classic New England hotel look, and was decorated for Christmas for our December wedding. The food and cake were also delicious - we got so many compliments on our choice of venue!
---
Perfect!
Reviewed on

11/19/2013
Crystal R
The Simsbury Inn is the best place to have a wedding. Patti made sure all of the details were taken care of, the food was delicous, and the service was great. All my guests had a great time, and everything turned out exactly has planned! Thanks to Patti and everyone who helped... Read More make our wedding great!
---
August 2013 wedding
Reviewed on

9/17/2013
Jeanine C
I had my wedding at The Simsbury Inn this past August and it was exactly as I imagined it would be! The property is absolutely beautiful and because they only host one wedding per day, I was the exclusive on-property bride and had the rights to all on-site photography. There... Read More is a new glass atrium which leads out to the private patio off of the ballroom so my guests were able to enjoy cocktail hour outdoors. (And having spectcular weather that day, it was so nice that they were able to enjoy it!) The food was also delicious! The filet mignon could be cut with a fork and the salmon with horseradish crust and lemon beurre blanc was so different than you typically find at a restaurant. The staff was so attentive, and my server Alexis was there each time I needed something. And especially Patti Candels, the Director of Catering, who offered me guidance all through my planning. It was a day to remember forecer!
---
Our Wedding at Simsbury Inn
Reviewed on

8/12/2013
Maggie B
I'm from Simsbury and had been to one wedding here before but ours was PHENOMENAL!! All of the guests talked about how much they loved it too! The staffing at SI (Jeanine in particular) are fantastic! They let us go to our honeymoon suite and relax for about 20 mins before we... Read More entered into our reception and they brought us a tray of appetizers. They made the process easy and beautiful. They have an in house bakery chef and the cake was absolutely amazing - they also will make you a small cake within one year of your wedding instead of having to freeze the top of the cake! She helped us bring in different wines than they offered and they paid attention to every little detail that we asked for. They were absolutely fabulous and I would recommend them to everyone!!
---
Wonderful Wedding
Reviewed on

7/12/2013
Jillian O
We had our wedding here, and they made sure everything was perfect! They only have one wedding reception per day so they really give the bride and groom and royal treatment and your guests can enjoy the lovely common areas, restaurant, and bar. Lovely sourroundings and... Read More reasonable prices so all our friends and family could stay over for the weekend. The food was delcious too! I cannot say enough great things about this place. For the day of the wedding I had the bridal suite that opens to a small function room for all of my ladies to get ready in. We had brunch while getting our hair and makeup done- it was super relaxing and really fun girl time. They really think of all the details here. I am a former event planner who has been a bridesmaid many times and the service was above and beyond my expectations. We had 200 guests at our wedding and took up about half the guest rooms at the inn. It was the perfect size for us. We were able to have the destination wedding feel without worrying about booking the whole place as some inns expect. Patti, our wedding coordinator was amazing, she handled all the reception details on the big day, I didn't have to worry about a thing and was able to just relax and enjoy! Also, if you're trying to save money like us, you can do 3 hours open bar and then switch over to cash. This was the best deal I have seen for any reception of this calliber and our guests had plenty during that time.
---
Absolutely loved!
Reviewed on

11/08/2012
Colleen c
My fiance and I were a little hesitant about picking the Simsbury Inn because we wanted to keep the cost down. In the end, we were only doing this once and LOVED the feeling we had when in the rooms and talking with the staff. Everyone of our guests who booked a room, had such... Read More amazing words about the staff they spoke with other the phone. I am so glad we had our wedding here!
---
Wonderful Experience
Reviewed on

9/16/2012
Lauren P
Our experience with the Simsbury Inn was easy and fun from start to finish. Unlike many other venues, they only host one wedding a day and make everything about you. I was blown away with how accommodating they were with everything we wanted. I can't say enough great things... Read More about this venue.
---
AMAZING!!
Reviewed on

9/05/2012
Nicole M
I am so grateful to the amazing staff that helped put my reception together. I didn't have to worry about a thing!! It was a flawless evening that I was able to spend with family and friends thanks to the amazing people at the Simsbury Inn!
---
8/18
Reviewed on

9/02/2012
Christine D
The simsbury inn was amazing. The wedding was beautiful and the staff was professional and welcoming. The food was delicious. I highly recommend the simsbury inn for an unforgettable wedding experience.
---
Fantastic Rehearsal Dinner
Reviewed on

8/14/2011
Cindy B
We used the Simsbury Inn for our son and daughter-in-law's rehearsal dinner. It was FANTASTIC. We live in NJ, but had to plan a rehearsal dinner in CT. My husband and I drove up in March and went to several places to try to find something. After meeting Janine at the Simsbury... Read More Inn..our search ended and we even cancelled some appointments at other places. From start to finish, she was SO helpful and professional. She helped us to plan a custom upscale barbecue buffet, complete with delicious fried chicken, ribs, corn on the cob, french fries and lots more. It was beautifully displayed outside on covered patio,on a wonderful August evening. The checkered table clothes, lights, hanging ferns, bar area and appetizer display.... A+. Our guests had a great time, and it was a breeze for us with their expertise. By the way, when we mentioned one of our guests had Celiac disease, they made her a special meal. The banquet manager attending to us that night, was FANTASTIC...and the bartender? EXCELLENT. We are so happy with this choice. SIMPLE.
---
Awesome Wedding, Great Venue
Reviewed on

6/14/2011
Janice M
We recently were married and our reception was at the Simsbury Inn. The food received multiple compliments, both the meals and the appetizers. The bar tenders were great with making sure that there were never lines for people obtaining drinks. The reception room is a little... Read More older but it is in a New England Inn type setting so it is very fitting to the type of environment where it is located. The event planners at the venue are very easy to work with and make the event planning very stress free. The per person guest price includes the meals, drinks, small flower arrangements and the cake. I would highly recommend this venue to anyone looking for an all-inclusive way to plan a wedding.
---
Amazing!
Reviewed on

10/10/2010
Nicole A
We had our wedding at the Simsbury Inn, it was amazing! Patty was awesome! Through the whole planning she was there to answer any questions. The pricing and the food was amazing!!!
---
Review for The Simsbury Inn
Reviewed on

5/10/2010
Tina R
Great service, good food. nice setting with cozy overnight accomodations for guests.;recption room is an odd shape and if cocktail hour is held inside, the cocktails area is tight.
---
Review for The Simsbury Inn
Reviewed on

5/10/2010
Katherine B
The Simsbury Inn was perfect for us because we had many out of town guests. It has all the amenities of a high class hotel, but felt like a mansion and not a high rise. Our guests were able to spend the night which meant no one had to travel after the reception. The food was... Read More delicous, and the wedding coordinators helped us figure out every detail. The guests raved about the place! Included in the wedding package was a suite for the bride and groom complete with champagne and fresh turkey sandwiches for a late night snack!;We found the dance floor a bit small, so consider checking with them about dance floor options.
---
Review for Simsbury Inn
Reviewed on

5/10/2010
Kelly H
CT-type Inn very 'New Englandy'. Patti was excellent to deal with and the waitstaff was spectacular.
---
Review for The Simsbury Inn
Reviewed on

8/28/2007
Erin T
It was completely different from the normal reception hall. The details in the decorations were beautiful
---
Send Message