Home

The Stanley Historic Space and Aspen Room
About this Vendor
This is Your moment
Both venues combine modern touches with vintage design. At The Stanley we strive to give every guest the ultimate experience for memories that will last a lifetime. With the addition of The Aspen Room & Rooftop, The Stanley Event Complex is the place to hold your complete function.
Amenities + Details
Amenities
Handicap Accessible

Indoor

Outdoor - Not Covered

Reception Area
For more details about amenities, please message the Venue.
Ballroom, Historic Venue, Loft, Tented
Contact Info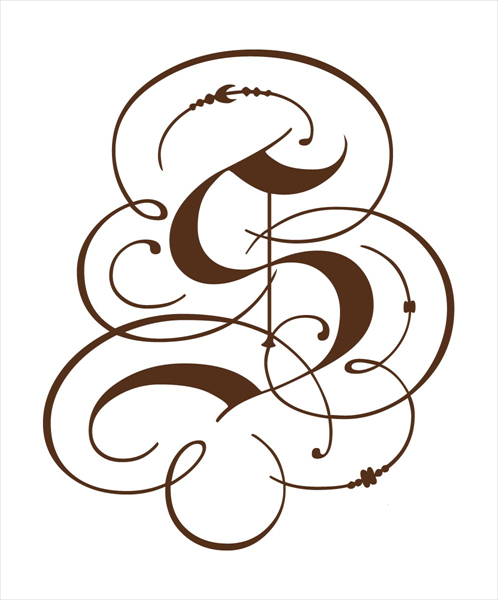 308 SE Douglas Street, Serving Greater KC Area, MO
OUTSTANDING VENUE/SERVICE
Reviewed on

4/29/2015
Ashley J
This venue is a must see...(and book)! The beautiful inside mixes a rustic modern feel that is second to none. I fell in love with this place immediately and knew this is where I had to have my wedding! The staff (Cindy, Adam, Caitlin) were a God-send from start to finish! They are truly experts in helping you pull off one of the biggest days of your life. My mother and I can't praise them enough for all they did! The bridal suite is so cute! Because of the charm of the space there is very little decorating that needs or should be done. No need to take away from the brick walls or tin ceilings with chandeliers. Thank you, thank you, thank you for making our day the most majestic experience I could have dreamed of. -Ashley & Paula
---
Thank you for the memories!!!
Reviewed on

9/04/2014
angela c
All I can say is that my wedding day was absolutely amazing from beginning to end. Jennifer and the staff at The Aspen Room played a huge part in making that happen and I will forever be grateful. My husband and I were able to have our ceremony and reception in one location that offered an intimate atmosphere. The venue is stunning which allows for minimal décor to be added. My mother, mother-in-law and bridesmaids were able to arrive with hair and make-up done to add our personal touches without running around frantic. Plus any loose ends that I had missed, Jennifer and the staff were right there to help find a resolution. With all that is included in the rental package, vendor flexibility and their coordination with them on the day of truly lightens the load and allows the bride and groom to really enjoy the wedding day. What more could you ask for? :)
---
our best day ever!!!
Reviewed on

5/18/2014
Ashleigh B
I have enjoyed everyone moment from the first tour, to planning, rehearsal and the wedding day with the Stanley staff. The owner Cindy and her assistant Caitlin know how to really take care of the bride and never got bothered by my many questions. All of our guest loved the decor you helped me set up. I really appreciate how you helped me with ideas for our individual budget but the day still looked classy. We could not of asked for a better day.
---
Great venue!
Reviewed on

7/07/2015
Liz L
Cindy at The Stanley went above and beyond to make our wedding go smoothly and her team was awesome. The space is gorgeous and kept very nicely. I would recommend this venue to anyone!
---
Everything you could ask for and more!
Reviewed on

6/12/2015
Cayleigh G
The Stanley staff is AMAZING!!! Cindy is so helpful! This was the exact image I had for my wedding, it is a tad pricey but well worth every penny! The Stanley staff is always quick to respond to any questions and are just a wonderful resource to have! The only down side is that if you do your ceremony on the rooftop make sure you have a runner, the stain they have on the floor will stain your dress!! I will always recommend The Stanley to anyone in need of event space!!
---
Reviewed on

6/03/2015
The Stanley (both spaces) are beautiful places to hold your special day and the staff is great; very organized and professional. I was able to really enjoy my wedding day because of all of their help! I really could not have asked for things to have gone any better. Highly recommend!!
---
Gorgeous Venue and Phenomenal Staff
Reviewed on

1/04/2015
Amy Michelle G
My husband and I were married on January 1st, 2015 and a large part of what made the day so perfect was The Historic Stanley. We had so many guests come up to us and gush over the design of the building, the reasonable cash bar, and the intimacy of the setting. On our end, we could not say enough about the commitment, organizational ability, and genuine pleasantness of the Stanley representative who coordinated our wedding, Caitlin. Seriously, she is positively amazing! The Historic Stanley was the perfect venue for our personalities, the staff was friendly and inviting (Caitlin, Adam, and a finely mustachioed bartender), and the classic decor provided a timeless setting. We couldn't be more pleased with our experience and know that the success of our wedding was in large part due to the contribution and hard work of the Stanley staff.
---
Great space, helpful staff.
Reviewed on

12/30/2014
The Stanley is a beautiful space for an intimate wedding reception. Everything is well lit and romantic. The staff was super helpful and great to work with when I DJ'd a reception there this December. I would recommend!
---
Excellent Venue
Reviewed on

12/27/2014
Callan P
We had our wedding at the Aspen too at the Stanley. The room was absolutely gorgeous and Adam the bar manager was incredibly helpful!!! I would definitely recommend to other brides!!!
---
Dream Wedding
Reviewed on

12/16/2014
Addie B
I had my wedding at the Aspen Room and it was everything and more than I had dreamed of. The lighting was beautiful (chandeliers and side up-lighting), the wooden doors and floors and the atmosphere was just so magical. Not to mention the staff was extremely helpful and made my night go smoothly. If I had to plan another wedding The Aspen Room at The Stanley would be my first choice!
---
Amazing Staff, Amazing Space!
Reviewed on

11/17/2014
Joanna H
Cindy King and the crew at the Aspen Room did a fantastic job with our November 14th wedding. The space itself is beyond beautiful and has so many special touches to make it even more perfect (i.e. a prep kitchen, bridal suite, groom's suite, rooftop space). Cindy and Caitlin were more than happy to answer all of my questions and put me at ease throughout the entire process. The service day-of was more than I ever could have expected (they even guided us through a hydrangea mishap) and I couldn't imagine having our wedding anywhere else. Thank you, the Stanley Event Space! You all are amazing!
---
Amazing!
Reviewed on

10/13/2014
Jessica H
My husband and I LOVED this wedding space. It was perfect for a rustic, vintage wedding. You barely have to decorate and it already looks amazing! The owners and staff are great to work with and they don't over price the facility. We also walked around downtown Lee's Summit and it was great for pictures. I would highly recommend this venue to anyone!
---
The Aspen Room is Amazing!
Reviewed on

9/06/2014
Caitlin B
My reception was perfect because of the Stanley staff! Cindy, Jennifer, Bryan, Tyler and Adam went above and beyond to make our day special and beautiful. I never stressed or worried once! They set up your tables and chairs, plus the linens and the napkins. I rented some items from them and they set all of that up for me. My florist (Amy Cason with Victorian Gardens) came in decorated, and I really didn't have to do anything except a few items that I brought in myself. The bar staff did a great job taking care of my guests. I can't thank The Stanley enough for making our day absolutely perfect. So so happy!
---
Great venue
Reviewed on

9/03/2014
t f
The staff is great. The venue is great. I tell everyone about this place.
---
Seamless Elegance
Reviewed on

9/02/2014
I used the Aspen Room at the Stanley Event Space for my wedding reception in June 2014. From the planning to the execution, everything was wonderful. The staff was second to none and coordinated extremely well with my caterer, DJ, and cake delivery. The Stanley accommodated all of my special requests and figured out how to make the most effective use of the space for a large group of people. I wouldn't change anything at all about the Stanley or my experience. I couldn't have asked for a better all-around process.
---
The Stanely Aspen Room - Perfect Venue!
Reviewed on

8/29/2014
Absolutely pleased with our daughter's wedding receiption that was held in the Aspen Room. I cannot say enough wonderful things about Jennifer and her staff. She was available any time we needed her, very responsive, friendly, professional and knows the business well. My daughter and I discussed her wedding last week, and she stated "she would not have changed a thing". Everyone had a wonderful time, it was a great evening. The room was perfect size for our 250+ guests. They were comfortable and all complimented the venue. It was perfect having the 2 bars and 3 bartenders available. The set-up worked great with the wedding party and guests. It turned out beautiful.
---
We were so happy with this venue!!
Reviewed on

7/15/2014
Shannon S
My husband and I got married at The Aspen Room on the rooftop and also had out ceremony there on the second floor. The staff at The Stanley truly couldn't be any better. They were so helpful and answered my very frequent questions with patience. I had my heart set on using their tent on the rooftop during the ceremony but because of the wind that day I couldn't have it. The only thing I wasn't happy with was the fact that I was notified by email and not a personal phone call on my wedding day. I would've have liked to know sooner about the tent problem. I wasn't prepared for the wind, I wasn't able to have the flowers I purchased for the ceremony because of the chance they would blow away. I had minimal ceremony decorations because I thought the tent would add the romantic theme I had envisioned for the ceremony. The reception space is absolutely gorgeous, I was able to set up the day before because my wedding was on a Friday. That was extremely helpful!! My guests are still talking about how nice the venue was and it was SO nice to have the ceremony and reception in the same location. We did our pictures before so our guests only had to wait 20 minutes or so for us, which was perfect because they could get a drink from the bar and find their assigned table. Overall my husband and I were so happy with The Aspen room and the entire staff. It is a tad on the pricey side but worth it to have my guests stay in one location. We would definitely pick this location again if we could do it all over again!!
---
Perfect Day, Perfect Place, Perfect People
Reviewed on

7/06/2014
Courtenay M
June 21st of this summer I was blessed to marry my best friend! Our day was nothing short of SPECTACULAR! While we are blessed with an amazing group of people who supported us throughout this journey we were also blessed to meet a group of incredibly hard working, kind, warmhearted people - the owners and employees of The Aspen Room at The Stanley. We were married on the rooftop at this venue and it was perfect! The atmosphere adds something new for all in attendance. The views provided are those of rustic downtown, along with a beautiful blue skyline. Everything went smoothly during our ceremony thanks to Cindy and her crew's hard work and dedication. They were there every step of the way making sure our day was nothing short of what WE wanted. As the bride you are constantly consuming yourself the day of the wedding with anything and everything, and it is VERY reassuring to work with someone who has your best in mind. Cindy recognizes the importance of the day and takes care of anything and everything so the bride and groom enjoy their day. Our service was perfect because all things were thought of for not only us, but for our guests as well. Water was placed in the lobby for a quick refreshment so all could stay cool, which they did! After our ceremony guests were escorted downstairs where everything was beyond perfect! The reception hall was set up to a "T" and guests were greeted with food and drinks while the wedding party waited in the BEAUTIFUL bridal suite to be introduced. The atmosphere of The Aspen Room is breathtaking. From the brick, to the detailed tiling, to the beautifully carved bars, countless chandeliers, and a BEAUTIFUL entry way the room is one-of-a-kind. Cindy was on top of everything ALL night, and not only was she concerned with my husband and I, but also with our family and making sure they were pleased with all the happened, which was HUGE to my parents. I have been beyond blessed to marry my best friend and better half, and only doing this one time, I can say whole-heartedly we did it the right way. Your day should be nothing short of what you and your husband want and the Stanley provides that at all levels! Simply put, if you are looking to work with a(n): -patient -kind -hardworking -honest -supportive -outgoing -caring -passionate -customer focused group of people who also provide countless planning sessions and PERFECT execution, well then The Stanley is the place to be! We can never thank them enough, and would recommend The Stanley any day at any time!
---
Nothing but love for The Stanley
Reviewed on

6/25/2014
Melody T
The Stanley was AMAZING! I couldn't have asked for a more beautiful venue. I was double booked at my original wedding venue, and the owner was amazing and worked with me to help me have my wedding here. She was very sweet and extremely considerate during this stressful event. The staff goes above and beyond to do what they can to make your day special and run smooth. I would definitely recommend The Stanley to all of my friends.
---
Nothing but praise for the Aspen Room at the Stanley Event Center
Reviewed on

6/17/2014
Annie S
I have absolutely nothing to say about the Aspen Room at the Stanley but praise! The owners are an incredibly kind married couple who genuinely care about making your wedding day all that you want it to be. From start to finish, Cindy offered us guidance on all things wedding and recommended great vendors for us. I felt as though I had a personal wedding planner as she was incredibly quick to respond to my emails and was always thinking one step ahead of me. She worked very well with both of our mothers during the wedding planning and took very detailed notes in all of our meetings to ensure she didn't forget a thing! This venue was created especially for weddings and they did not miss a thing! The pictures speak for themselves! It is well worth the price as they will not disappoint you and will be sure to ease the stress of planning a wedding.
---
Venue
Reviewed on

5/17/2014
Kenda M
They were fabulous to work with, could not have asked fir a better one stop shop! Still receiving compliments on how beautiful the space was!
---
BEST VENUE EVER!!!!
Reviewed on

5/08/2014
Ally S
My husband and I got married on April 26th at the Aspen Room, and oh my goodness! What an amazing venue and crew!! Along with the rest of our amazing vendors we could not give The Stanley a good enough rating! We had a certain idea in mind when we were looking for venues, and none of the ones we looked at gave us the feeling we wanted. Then we ran across this one on The Knot, and were even more impressed when we went to have an initial meeting with Cindy. When we booked the Aspen Room it did not even have walls on yet. It looked like scaffolding, but they showed us the plans and pictures of what it was going to look like, and kept us updated through Facebook every step of the way. We were never once worried or disappointed through the entire process. An amazing thing they do that we found not a lot of other venues that use their own liquor do was that you can basically make your own alcohol package, and that was huge to us because we aren't big drinkers. When it got closer we met with and spoke to Cindy more, and I couldn't imagine working with a better person or crew. Anything we wanted they made happen. They were so unbelievably flexible and easy to work with. We saw a big fluted vase we liked at the Bridal Bliss Event and just mentioned to Cindy and Jennifer that we loved them, and asked if we could use them. No problem. We used them for half of our tables, along with their flowers which mind you we asked to use the flowers a couple of days before the wedding. A couple weeks prior, we had to reschedule our rehearsal for the night before we had it scheduled, and there were no questions asked, The answer was a simple "Yep that's perfectly fine!" Everything the night of the wedding was perfect and went amazingly smooth. You are never just a number with this venue. Every couple is different from the last and you will feel like they know you, and want the best day for you as possible. Again, we couldn't have asked for a more beautiful venue, more incredible people, or a better night that we will remember for the rest of our lives. Thank you Cindy & The Stanley for helping to make our wedding as perfect as it was!!!!
---
Hillary Engler
Reviewed on

3/03/2014
Hillary S
The Aspen room at the Stanley is a magical place. My wedding reception was one for the books. I felt like Cinderella. Cindy King did an amazing job of keeping me organized and managed to keep the evening going without any problems. I look at the pictures and all I do is smile because I know I couldn't have picked a better place. Thank you Cindy King and everyone at The Stanley for making my wedding reception so incredible.
---
September 21, 2013
Reviewed on

10/17/2013
Holly Lynn W
We couldn't wait for the day to thank The Stanley staff for creating the most stunning, romantic, and beautiful wedding day for us! We were the very first couple to book in the brand new [absolutely charming + dreamy] Stanley Rooftop + Aspen Room for our fall wedding. I always knew I wanted a fall wedding and the minute we stepped into this venue I fell in love with the unique and authentic yet modern feel to The Stanley Aspen Room + Rooftop. It is breathtaking and gorgeous as it's nestled into the charming, historic downtown Lee's Summit, Missouri. Our wedding day was a true reflection of us as a couple and I give this to Cindy's passion for achieving a design that met our wedding vision and style. Our rooftop, sunset ceremony was so romantic and dreamy! All of the services, upscale amenities, event consultations, and the coordination with vendors that come with The Stanley Event Space make it the perfect wedding venue. It is a hidden gem! Although the space is absolutely stunning, the best part of The Stanley Aspen Room in the staff. Cindy was absolutely fabulous throughout the planning process. She treats every bride as if they are her only client at that time. She was organized, proactive, and most importantly, gracious. Upon arrival on that first day, to the day of our wedding when the last guest left, she and The Stanley Event Space staff left nothing out. The Stanley was perfect on arrival and the wedding surpassed all of my hopes and dreams. The attention they provide to each individual wedding is incredible. They have given the ever-so-rising wedding industry a run for their money. It was truly the wedding of my dreams, and the most perfect, fabulous day imagined. And while every bride might be biased with her choices, the compliments from my guests were affirmation that The Stanley Event Space is truly extraordinary. This was and always will be the best day of our lives all because of Cindy and the incredible staff at The Stanley Event Space. It is by far the most beautiful, stunning, and charming wedding venue in the Kansas City area. Much love, Cole + Holly Prather
---
Mitch and Jenna- Aspen Rooftop
Reviewed on

9/29/2013
Jenna N
As soon as my husband and I visited this venue and spoke with Cindy, we knew it was the one. We didn't need to look anywhere else. We had our ceremony on the rooftop, followed by the reception in the Aspen Room. The venue is gorgeous, and we couldn't have asked for a better place to say "I Do". Cindy and her team were amazing to work with, and their attention to detail made my life as a bride so much easier. Cindy was willing to meet with us as much as we needed to iron out details and have everything ready for our day. Once we met, I knew our wedding was in good hands. Our wedding day went absolutely perfectly because of the hard work and dedication that Cindy and her staff have. We would recommend this venue over and over if we could! No only did we love it, but we heard from so many of our guests how much they loved the entire experience and were blown away with the romantic atmosphere and classy decor. The Stanley made our dreams come true and our wedding day was exactly the way we imagined it!
---
Send Message