Home

The Terraces on Sir Tyler
Book Your Wedding with The Terraces on Sir Tyler
---
A BALLROOM IN WILMINGTON, NC
About Us
The Terraces on Sir Tyler is in an optimum location to host an unforgettable wedding in Wilmington, North Carolina. The venue is named for the gorgeous rooftop terraces that'll give your guests unparalleled views of the North Carolina sky.
Exchange vows just before the sun sets with views of the venue's atrium featured in the background. Cutting-edge technology gives to-be-weds the freedom to transform the grand ballrooms at The Terraces on Sir Tyler, making every wedding vision a possibility.
The Grand Ballroom. Invite up to 350 guests to an elegant wedding hosted in The Grand Ballroom at The Terraces on Sir Tyler. With the help of some of the venue's trusted wedding professionals, couples can customize the venue's neutral design to make the most of the floor-to-ceiling windows and chandelier lighting.
The Outdoor Rooftop Terraces. There are two rooftop terraces at The Terraces on Sir Tyler that can accommodate 100 of your family and friends. Many couples choose the outdoor space for their wedding ceremony due to these stunning options. It's also a prime location for a gorgeous rooftop rehearsal dinner.
What You Should Know
The on-site venue director and team of experienced staff are prepared to sooth all of wedding-day worries. The director will work hand-in-hand with the happy couple and cater to every need.
Please note that The Terraces on Sir Tyler requires the full balance of your invoice 30 days before your wedding. This balance is nonrefundable. Should you need to cancel your reservation within 60 days, you'll be charged 50 percent of the total balance.
There are some regulations regarding alcohol as well. Only pre-approved bartenders are allowed to serve alcohol and all beverages must be consumed on the property. No one is permitted to take alcoholic beverages outside of the main building. No alcohol is provided by the venue, so you'll need to secure it from approved outside sources; however, the venue director will be more than happy to help you with this.
All events are scheduled on a first-come, first-served basis. Should there be an afternoon event scheduled before your evening wedding, you may be required to adjust the start of your celebration. All setup and cleanup is included in your scheduled reservation time, but you are provided with an extra hour after the event to finish up.
Since this venue does not provide linens, you have the design freedom to bring in your own materials. You'll need to make sure that your linens arrive at The Terraces on Sir Tyler at least two hours before the beginning of the event. There is a kitchen on-site, but caterers may only use it for prepping and serving.
When decorating your event, there are a few things that must be adhered to. Any decorations you wish to use must be approved by The Terraces on Sir Tyler. Nothing may be attached to the walls or ceilings. No nails, screws, pins or staples may be used either. You can use candles in your centerpieces, but only if they're placed inside of approved containers. Other prohibited decorations include:
flower petals
rice
confetti
birdseed
For your convenience, there is a list of suggested caterers that The Terraces on Sir Tyler knows and loves. Outside vendors should be approved by the venue. Although linens, decorations and tableware aren't provided, tables and chairs are included in your reservation.
Weddings held on Monday through Friday can be booked for two time slots, 8 a.m. to 5 p.m. or 5 p.m. to midnight. Weekend weddings are open to be scheduled from 10 a.m. to midnight.
Extra Perks
Rooftop views are handicap accessible, making The Terraces on Sir Tyler enjoyable for any couple and all of their guests
Ample on-site parking
Vibrant nightlife scene in Historic Downtown Wilmington
Near Wrightsville Beach
From the Vendor
Wilmington NC's Premier Venue for Weddings
As Wilmington's premiere event location, The Terraces on Sir Tyler will ensure your wedding is very special & memorable. To ensure that your date is available, contact us soon! Check out our website for photos & videos of recent weddings & events.
Amenities + Details
Amenities
Bridal Suite

Handicap Accessible

Indoor

Outdoor - Not Covered

Reception Area
For more details about amenities, please message the Venue.
Planning, Rentals + Equipment
Contact Info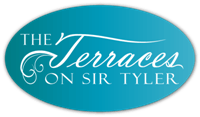 Reviewed on

6/27/2016
Adriane J
The Terraces did an excellent job with my wedding reception. They did an excellent job setting up the room for us! Their staff was very helpful and friendly and Dayma was always quick to answer my questions and work with our plans for the day. I would highly recommend them to... Read More anyone.
---
Reviewed on

7/23/2015
We visited the Terraces on Sir Tyler in May 2015. The space itself is unexpectedly versatile and beautiful, with indoor and outdoor areas that could easily be transformed to suit many couples' tastes and styles. The building's design is striking and spacious, and the kitchen... Read More area is well-equipped for caterers. Our interactions with the Director of Events, Kacin, were extremely pleasant and helpful. She was reassuring and accommodating, and I felt very comfortable with the prospect of entrusting our wedding to someone so warm and professional. Ultimately, we chose to hold our reception in NJ in order to be closer to our families. However, the Terraces were an outstanding option and we highly recommend that couples interested in a Wilmington wedding give this venue serious consideration.
---
The perfect venue
Reviewed on

5/22/2014
Lindsey C
We had our ceremony and reception at the Terraces and everything was perfect. The terraces provided a wonderful way to be outside and the inside is gorgeous. The colors of the ballroom work with any color scheme and it photographs so well! The staff (Caitlin) is absolutely... Read More amazing and is a busy bee making sure everything is perfect for you. We had the venue the entire day and our vendors (and helpers) were able to be there early to set up.
---
I'm so lucky to have been married here!
Reviewed on

2/27/2014
Liz W
When my matron of honor and I walked into The Terraces on Sir Tyler, our jaws dropped. And for good reason. We had just visited another venue that claimed to have been able to hold the same amount of people and was the same price and it couldn't hold a candle to Sir Tyler. The... Read More venue is gorgeous yet also a 'blank slate' so you can really make it 'yours'. Caitlin is a JOY to work with and when you're a bride that is coordinating her own wedding on her own budget, that's so important. Everything was EASY from start to finish. I received so many compliments on the location, and deservedly so. I feel blessed to have been able to have my wedding and reception at Sir Tyler, it was a huge part of making my special day the most perfect day. My husband wasn't very involved in the planning due to a demanding job, but afterwards he said he wouldn't change a single thing about our wedding day. And in the end, isn't that what it's all about? The Terraces on Sir Tyler is in my opinion, the best place you can have your wedding in Wilmington, NC! Great value for a gorgeous location with awesome customer service.
---
Love, Love, Love
Reviewed on

12/05/2013
Jill H
The Terraces at Sir Tyler was the absolute perfect spot for our reception. Its location is convenient to so many things (Mayfaire, the Beach, many hotels). The site itself is modern but cozy feeling. Caitlin and her staff were AMAZING to work with. All tables and chairs were... Read More included, so it was also very cost effective.
---
Wedding Venue
Reviewed on

11/06/2013
Bianca R
I had my wedding and reception here and it was absolutely wonderful.
---
The "IT" place in Wilmington.
Reviewed on

10/16/2013
Andy E
When we were looking for a place to hold our wedding reception, we looked into the usual suspects--country clubs, surf clubs, large homes, etc. But a good many of these tradtional venues came with "strings attached. Meaning, that you either had to use their caterers, bakers, or... Read More alchohol. The Terraces provide you with very high end amenities but you can create your event. There is a full catering kitchen with an elevator. From the outside you might not realize that the Terraces are as magical as they are. They are located on the 3rd floor of an office buliding. I know, you are probably thinking the same thing I did---an office bulding??? But, the office building is so beautiful with its copper finishing, outdoor balcony, and water wall fixtures, that you don't realize that you are in an office building. The Terraces are the best venue in Wilmington for anything from a "high end" to a "budget minded" event. Our wedding was a large event (approx 300 guests) that Caitlin and her team help us to faciltate. We rented the ballroom and both patios along with the dance floor, tables and their wonderful chairs. If your design concept allows, use their chairs. They are handsome, comfortable, and will save you a TON of money. There is a great amount of parking and the Terraces are 5 minutes from Wrightsville beach and all the nice hotels at Mayfaire. Becaue the Terraces are not tied to a particular catering vendor and thereby allowed us to buy our own alcohol, we saved $13,000. Yes, $13,000!!!! We were so impressed with Caitlin and her knowledge of vendors, that we actually hired Caitlin to be our "vendor wrangler" for our reception. She was flawless. She made all our guests feel special, comfortable and exectuted our vision without incident. If you have the opportunity to use the Terraces for your event, book ASAP. Because of the beauty of venue (the ballroom is as elegant, if not more than some to the county clubs in the area), appropriate pricing and superb customer service, the Terraces are THE place, the IT place, the ONLY place to hold an event, especially a wedding reception.
---
Good!
Reviewed on

9/13/2013
Eboni W
This place is beautiful and Caitlin was a pleasure to work with! She was efficient in every aspect of my planning. She returned phone calls and emails in a timely manner. I would recommend using this venue for any event you have in Wilmington. I'd definitely work with them... Read More again!
---
Great venue!
Reviewed on

8/20/2013
Brooke H
We were very impressed with the Terraces on Sir Tyler. I contacted them in December and asked to see the space. They were very helpful in answering questions. I had to plan my wedding from out of state, so whenever I was in town, they were very flexible and worked with me to let... Read More me come over and see the space with the different vendors I was working with. Caitlin, the event coordinator, was very knowledgeable and helpful when it came to discussing different vendors, how to set up the room, and the flow of the day. Her timeline for the day was great and she was very accommodating to not only myself (the bride), but my entire bridal party and our parents! She and the caterers worked so well together and made the reception run smooth. We had a wedding of 120 people and they fit perfectly on the terraces. The ballroom was set up in a way that made the room feel full even with just 140 people at the reception. We looked at many venues before the Terraces and for the price and space, there weren't any others that could compare. The Terraces have their own full kitchen and allow any caterer of our choice to cater the wedding. That was helpful as the caterers were able to keep food hot and prepared in the back where guests could not see. I would highly recommend this venue. It's a newer facility, it's beautiful, and Caitlin was a blessing to work with! I couldn't have asked for a more beautiful wedding day.
---
The Terraces on Sir Tyler is the perfect place for a wedding and reception.
Reviewed on

7/12/2013
Laurel S
The event director at The Terraces, Caitlin Hoffman, was wonderful to work with. From the initial walk through to see if this was where we wanted to have our wedding/reception, to the planning and our wedding day, Caitlin was there every step of the way. Planning our wedding was... Read More overwhelming at first, but Caitlin provided us with several business cards of vendors they have worked with to help make the process easier. The Terraces was big enough to seat 120 of our guests and all of the 23 standing wedding party during the ceremony. We held cocktail hour on the other terrace and had out reception in both of the ballrooms. The kitchen was big enough for our caterer to set up and the entire upstairs was great space for our photo booth, wedding gifts, and guest book signing. This venue is well kept and I felt like minimal decorations were needed as the ballroom was what I feel in love with. I loved the tall silk curtains and the glass windows. Overall, this was a great experience and there is nothing I would change. I recommend this venue to everyone as the pricing was very reasonable, staff was helpful, professional and wonderful to work with and our wedding was nothing more than perfect. Thanks for all your help Caitlin!!!
---
Perfection
Reviewed on

7/06/2013
Joanna R
Thank you Caitlin and The Terraces for making my dreams come true. The venue was amazing .... everything you need for a ceremony and reception site. Also, Caitlin and her staff were perfect. They made the day memorable!
---
Amazing!!!
Reviewed on

4/03/2013
Ginger C
Where do I even begin?!This place made my wedding day absolutley memorable. The event director, Caitlin, was amazing herself. She makes things go so smoothly. I would recomend this venue to everyone. My wedding day was everything I dreamed of and I wouldn't change a thing... Read More about it. So glad I chose The Terraces on Sir Tyler!!!!
---
Best Venue Ever!
Reviewed on

11/06/2012
jess f
I got married in June at this beautiful venue. Not only is the building amazing to look at but it is staffed with such amazing people. Caitlin walked us through the whole process and it was seamless!! I was never stressed or concerned that details weren't being handled. I can't... Read More say enough about the beautiful space or the beautiful people that work there. Use this venue, you won't regret it!
---
amazing wedding venue
Reviewed on

10/25/2012
Amanda W
i absolutely loved having my wedding at The Terraces! We did our ceremony on one of the terraces than had the reception inside. Everything there is beautiful! Caitlin and the crew there are so helpful. They go above and beyond to make sure everything was perfect. We did... Read More book the venue before construction was finished, so the amount we paid is significantly lower than the amount charged now, but it is worth it!
---
LOVED IT!!!
Reviewed on

9/29/2012
Morgan B
Beautiful place!!! Convenient location. Caitlin was awesome to work with also!
---
Truly a Gem of a venue
Reviewed on

9/12/2012
Andrea B
We couldn't have been more happier with our choice to use The Terraces on Sir Tyler as our venue. We signed our contract for our 08/25/12 wedding back in spring of 2011, when the structure was only steel beams and 3D presentation is what we went off of. The final product was... Read More absolutely perfect!!! I had to do minor decorating, which was an added bonus. The fact that the tables were included in the rental fee was also a huge help. My only complaints would be: - having to pay for dance floor and bar (as opposed to using tables) - no liqour licenses (had to obtain a one time permit) - It would also be nice if there was staff available to help set up the site as opposed to having to bring in an outside "coordinator" or in my case, myself and 4 of my wonderful bridesmaids at 7am setting up for the day.
---
Beautiful Venue
Reviewed on

8/26/2012
Kathleen l
It is truly a beautiful place for a wedding and Caitlin is great to work with. We had very slight issues but overall I would definitely reccommend using them for your big day!
---
A GREAT FIND!!!
Reviewed on

3/08/2012
Mimi R
If you are looking for a venue to have a wedding, a reception, or event in general, you need to look no further than The Terraces on Sir Tyler. My husband (now) & I looked for a place that would accommodate our needs to have our wedding ceremony and reception at one location... Read More and The Terraces fit the bill. Dayma was truly wonderful to work with and she went beyond her duties to help with any issues we had or needed with the planning process up to the day of the wedding. She was a GREAT asset to have on our side and was one of the additional factors (not to mention the many amenities they have to offer at The Terraces) why we selected to have our wedding at The Terraces on Sir Tyler. She is simply awesome and you will love working with her also!! :) My husband, our entire family, and I were VERY pleased with the end result of having our wedding ceremony and reception at The Terraces. I highly encourage any one who is looking for a venue to hold an upcoming wedding or any future event to AT LEAST investigate this place and it will speak for itself!! Thank you for everything Dayma!! : ) M & K
---
Reception venue
Reviewed on

11/29/2011
Allison M
Fantastic venue! Dayma was wonderful to work with and the room turned out beautiful! Wouldn't change a thing!!!
---
Perfect
Reviewed on

11/02/2011
Trisha B
My daughter's wedding was the first at The Terraces and we could not have asked for a better venue! Not just that it is sparkling in all it's newness, but Dayma and the rest of the staff were right there to help with everything! We had the ceremony on one of the outside... Read More terraces and then the reception used both terraces and both banquet rooms. The versility of having both the outside open terraces and then the vast beautiful space inside was perfect! The location was perfect! The ability to come and go the entire week end for the rehearsal, early moringing Saturday setup, the space for the bride and bridal party to dress and relax prior to the wedding, and the abiity to come back Sunday to get all the personal items so we would not have to do it immediately after the reception, was PERFECT! Being able to have our choice of all the vendors was - you guessed it - perfect! Thank you Dayma for all your help! Pam
---
Meet The Events Director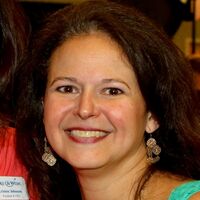 Dayma Edwards
Dayma was the original director when the venue first opened back in September 2011 at its location on Sir Tyler Drive just across from Mayfaire Town Center. She is a Certified Meeting Professional (CMP) and brings with her a tremendous amount of experience in planning, coordinating and executing successful events of all types. If you are looking for a modern, sophisticated space to host your wedding, wedding reception, non-profit event, business meeting, social event or any other gathering, please contact Dayma today at (910) 473-5550 or [email protected]