Home

The Toledo Zoo
About this Vendor
Toledo's destination wedding location...
Your guests can travel to faraway places, without ever leaving Toledo. Cocktails & hors d'oeuvres overlooking Africa, dinner in the Arctic, mingling near a Caribbean reef, dancing in Nairobi, the zoo is your wedding getaway. With our all-inclusive packages & event staff, your wedding will be amazing
Amenities + Details
Amenities
Indoor Ceremony Area

Kosher Available

Liability Insurance

Liquor License

On the Water

Onsite Catering

Onsite Overnight Accommodations

Onsite Parking

Onsite Wedding Consultant

Outdoor Ceremony Area

Outdoor Reception Area

Outside Caterers Allowed

Site Fee

Tented Area

Valet Parking

Wheelchair Accessible
For more details about amenities, please message the Venue.
Banquet/Reception Hall, Botanic Garden/Park, Museum/Gallery, Unusual/Alternative
Contact Info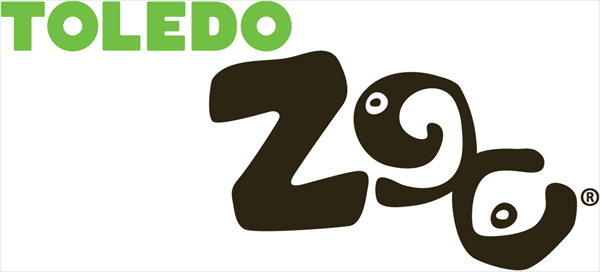 The Zoo is awesome!
Reviewed on

10/03/2013
Kelsey H
I got married in September 2013 at the Nairobi Pavilion at the Toledo Zoo. First and foremost, Colleen Tankoos is amazing to work with. She was incredibly responsive, yet always honest and up front. The zoo is lucky to have her as an employee. We had a lot of quirky things that we wanted to take place. For instance, I asked them to make my mom's margarita recipe. With every request, they went above and beyond to accommodate. I had several people say to me that it was the coolest venue they'd ever been to. I highly recommend the Toledo Zoo!
---
Wonderful experience
Reviewed on

9/23/2013
Victoria C
My experience with the zoo was fantastic. Colleen is great to work with, and our wedding coordinator Bailey made everything so easy for us! Everything went so smoothly! The food was delicious! Our guests complimented everything from the food, the friendly staff, the beautiful setting, etc. I definitely recommend the zoo for a ceremony or at least reception venue!
---
Wedding
Reviewed on

8/21/2013
Kelsie B
The Zoo was gorgeous. The team of employees were great; especially the person who the bride/groom works most with, Colleen. She was helpful before and after the wedding. The food was phenomenal! My guests complimented the food multiple times. The Zoo was accommodating to my requests and I can honestly say I can my perfect wedding.
---
The best day of my life!
Reviewed on

11/09/2014
Tracy R
I have so may good things to say about the Toledo Zoo and our wedding experience! My brief overview is: great customer service, great organizational skills, amazing food, delicious cake and desserts, unique venue, great staff that go above and beyond to make sure that your day is special, everything located in one place makes it easy for you and your guests. When my husband proposed to me, it was quite a shock to be honest. I didn't really know where to start. We decided to get married relatively quickly (7 months between proposal and wedding) as the timing was just right. The only thing that I knew was that we would have a large wedding and outdoors would be ideal. I called one other outdoor venue first, but really wasn't that impressed. So, I decided to call the zoo. Bailey was the person that I first spoke to in group sales. She is very good at what she does; she is able to direct couples well, but still gives you the freedom to make it your day and unique to what you want. After talking with her once and meeting with her, I knew that the Toledo Zoo was the perfect venue for us! We chose to have our rehearsal dinner inside the Arctic Encounter building (where the Polar Bears and Seals are), we had our wedding ceremony at the zoo, and we had our reception there. The Arctic Encounter is such a unique space to have any smaller event, such as a rehearsal dinner. Our wedding party had a great time and there are so many unique memories from being there that night. And it was nice to have a rehearsal dinner that was intimate with only the wedding party and other loved ones for the day before the wedding. We had our wedding ceremony inside the Nairobi Pavilion; One section of the room was set up with chairs, an isle, and an arch at the front of the ceremony. The ceremony was absolutely perfect! We then took golf carts over to the main side of the zoo and took wedding party photos while our guests enjoyed cocktails for an hour on the scenic overlook in the Africa area. Our guests were also able to ride the carousel and the train (the zoo is closed at this time so it is only your guests) while enjoying their cocktails and appetizers. I received SO many compliments about how fun this was and how unique an experience this was! The wedding party even was able to make it back in time to have a ride on the train before the reception began:) The reception was beautiful! The food was amazing and we also received SO many compliments on how good the food was (as often wedding food is mediocre at best usually). The cake was beautiful and delicious and we also received many compliments on this. The staff was very attentive to my husband and I and always made sure that we were taken care of; They even went up to the buffet for me to get me. My family members and myself have a food allergy and they were sensitive and accommodating of this. I say this with all sincerity: Our wedding day was truly the best day of my life. Firstly because I was marrying the love of my life, but secondly because the Toledo Zoo staff made our day so very special and were so attentive to us and our needs. If we had to do it all over again, we wouldn't change a thing! We had the time of our lives! Other vendors used: Candlelight Occasions (recommend), The Flower Market (recommend), Nancy Sloan wedding officiant (recommend), DJ Orlando with Toledo DJs (recommend), Millenius Strings (recommend), and our amazing photographer John David Williamson (recommend).
---
I love my zoo
Reviewed on

10/16/2014
Alison Q
Bailey and Colleen were wonderful to work with throughout the whole process. I had my reception at the Nairobi Pavilion and despite the cold, it was beautiful and the guests loved the location. We rented the carousel and the guests had a blast!
---
Rehearsal Dinner was awesome!
Reviewed on

10/14/2014
Sara H
We had our rehearsal in the Arctic Encounter at the Toledo Zoo. Everyone had a blast! The polar bears were out playing and the seals kept swimming past us! The food was amazing, and there was plenty of room for around 50 people. The staff was great and very accommodating. Bailey and Colleen were AMAZING, and made sure everything was perfect! I would definintely recommend the Toledo Zoo for a rehearsal dinner or wedding reception! You won't be disappointed!
---
Amazing!
Reviewed on

10/02/2014
Emily O
I am sooo happy with my decision to have my reception at the Toledo Zoo. The Lodge was the perfect size for ~100 guests, and cocktail hour in the Primate Forest was so fun! The zoo makes everything super easy - they provide all the food, drinks, tablecloths, chair sashes and napkins in your wedding colors, and they even did my cake (which was delicious!). One thing I really liked was they called all my outside vendors (DJ, florist, etc) the week before to confirm what time they could set up. Basically all I had to do was show up and enjoy myself, I didn't have to worry about anything else. Also, the wedding coordinator Bailey is awesome and made sure everything was running smoothly.Thanks Toledo Zoo!
---
word of mouth about the Toledo Zoo is so true!
Reviewed on

9/29/2014
I've been a huge fan and supporter of the Toledo Zoo my whole life and what better way to go even further than to get married there! I heard from word of mouth how wonderful the staff was and how the food was amazing. The only bad thing I had heard was getting married in July in the African Pavilion without air conditioning was not a good thing. We got married on Sept 13th 2014 and everything I heard was very true! We got married in the Gardens and the flowers were in full bloom still and were absolutely gorgeous! Luckily we had no problems with bees. It was magical because we saw hummingbirds,butterflies,and rabbits during the ceremony. The only downfall,and it wasn't the Zoo's fault, was that it had rained the previous two nights before the wedding,so the grass was still a little smushy which made it challenging to walk in the grass with high heels! I was at the front of the ceremony trying to not look like I was drunk with my heels sinking into the ground. It made me laugh,so it wasn't horrible. Our reception was at the Lodge and the staff there were beyond friendly and catered to our every need and questions. The food was to die for and the Chef was on hand to answer any questions and also to serve us at the carving station. The wedding coordinators were very friendly and was always on hand to answer any questions we had. We went through three coordinators because our first one had to go on maternity leave,the second one dealt mostly with questions and billing, and the third helped us out with the main day. Even though they were three different people they all had excellent communication with each other and with us. We also chose to have our cake done with the Zoo's bakery,which was not only convenient,but also delicious. I had many guests tell me how good the food and cake was and I even had my old boss tell me that my wedding was the best wedding he ever went to. I highly recommend the zoo because even though it seems expensive it's worth the cost. You not only get a stress free day, but you also get friendly service and everything is in one location.
---
Excellent Venue!
Reviewed on

9/24/2014
Allison B
I had my wedding at the Toledo Zoo in the gardens, reception in the Lodge, and it was absolutely perfect! They provided a staff of coordinators who went above and beyond. They coordinated with all of my other vendors to ensure everything went perfectly. Honestly, I did not worry about a thing the day of my wedding. The food was delicious and the venue was beautiful (I have wedding photos to prove it!) I had several guests tell me that my wedding was the best they've been to. If the Toledo Zoo is somewhere on your list of considerations, I urge you to move it to the top and do it! You will not regret it!
---
Wedding at the Zoo
Reviewed on

9/09/2014
Caitlyn B
I was recently married and used the Toledo Zoo as my venue for the the ceremony and the reception. The staff was extremely helpful and even helped me have my ceremony in front of the Elephant Exhibit. As an employee at the zoo I was very excited that this did come through. The wedding coordinators worked very hard to accomplish this dream for me. The wedding went on with out a hitch and couldn't have been better. I was so happy with the set up and how helpful staff were. Catering was amazing and the food excellent. The reception was also perfect. We had a few hiccups but it was nothing that the staff were no willing to work with us on. All in all I was very pleased with the staff and what we got for the price and would recommend the zoo to anyone who wants a beautiful out door wedding and an excellent staff this is the place!
---
The Zoo Made Our Wedding Day Perfect!
Reviewed on

8/12/2014
Kerri G
When we first started researching wedding reception venues in the Toledo area, we immediately fell in love with the idea of having it at the Toledo Zoo. We have always loved going to zoos together, especially lights before Christmas. We made our way through the major zoos in Ohio and even one in Germany! Zoos were kind of our thing. But we didn't know what to expect as far as planning a wedding there. From the first contact with the wedding coordinators at the Toledo Zoo, we knew we made the right choice. They were so fun and easy to work with. They were passionate, experienced, and extremely helpful. We were living in Columbus at the time and they were very flexible with helping us with the planning process. We didn't get a chance to see our venue, the Nairobi Pavilion, decorated for a wedding before our big day, so we put a lot of trust in the pictures they provided and what we were told from other vendors who have worked closely with them. (All the vendors I worked with loved working with the Toledo Zoo which I think says a lot as well.) The zoo still proceeded to exceed all expectations. The atmosphere it provided was the perfect mix of fun and elegance. The food was delicious. The service was fantastic. There was a carousel and train running during the cocktail hour. The African Safari animals were out. The dance floor was perfect and the ceiling was decorated beautifully by Candlelight Occasions to give it a sophisticated and elegant feeling even though it was an open air pavilion at the zoo. The entire day and even the weeks leading up to the wedding could not have gone more smoothly. I still have wedding guests telling me it was the best reception they have been to. If you are looking for a fun and unique place to host a great party for your wedding reception that will have your guests talking for months, I cannot imagine a better place. Oh, and the price isn't bad either! Especially considering all that they provide and how much FUN this venue is!
---
Eric and Katie's Wedding Reception, June 21, 14
Reviewed on

8/10/2014
Katie F
I'm the Mother of the Bride and pretty much did most of the planning. I'd like to commend Colleen, Bailey, Sidney, Nancy and all the Zoo's staff for all the hard work they do! First of all the weather was absolutely beautiful; 78, sunny and very low humidity. We had cocktails & hors d'oeuvres on The Overlook! Awesome! We paid the zoo to keep the animals out for an hour. Everyone loved it! Just so unique and fun! We then went in to the Nairobi Pavilion which I had Chris Magers decorate with mini white lites, organza and blue and lime green Chinese lanterns above the dance floor. Between the flowers, décor, linens, great ,music and not to forget awesome food which the zoo does all their own catering! The wedding cake and cupcakes were made by Timberline Bakery which is the zoo's bakery.....yum!!!!!!! The entire evening went off without anything going wrong. Everyone had a great time and we're still getting compliments on what a fun reception it was! I have always loved the zoo and just thought it would be a different venue to have Katie & Eric's reception at! They do a great job and highly recommend them for weddings, showers, rehearsal dinners, corporate meetings, etc.... Thank you for a wonderful evening! One that I will never forget! Kathy Feher
---
We do at the zoo
Reviewed on

8/06/2014
Rachel H
The day of the wedding went very smoothly, Bailey was very helpful on getting us to where we need to be on time, and getting photos that we wanted done. The food was amazing and the staff was very professional. The rehearsal however was VERY unorganized no one knew, where to go, what to do, or what was going on. Sydney our assistant that was assigned to us for the rehearsal and the coordinator for the day of, didn't know what was going on, and was not flexible, thankfully Bailey was there to help as well.
---
Great Venue!
Reviewed on

5/28/2014
Mandy C
Everything was above and beyond what I expected. Staff friendly and helpful.
---
Toledo Zoo is Amazing!
Reviewed on

8/09/2013
Vanessa G
From the moment I contacted the Toledo Zoo about our wedding, I was so thrilled about the venue. The options they offered were amazing and totally fit into our budget! Colleen and Nancy made planning easy for me. They went step by step and covered everything that I could possible have questions about. They reassured me that no matter what happened or changed at the last minute, they would have a plan and it would all work that. That's exactly what ended up happening. The day of our wedding, after everything was set up for the beautiful garden, the sky opened up and it poured rain. I was very hopeful that it would stop, but it just rained harder as the night went on. Fourty five minutes before the wedding, the wedding coordinator came to me and ask me what I wanted to do. I opted to move the ceremony into Niarobi, where the reception was. I was nervous about this because I didn't want to get married in a room where people were sitting at their tables eating appetizers. I didn't even know what the room looked like. Our dressing room was in the museum and zoo staff used their own personal umbrellas and vehicles to drive us to the ceremony. They all kept us smiling and laughing, despite the dreary weather. Once in the paviliion, staff lined us up and made sure everything was set. The music started playing and they cued us down the isle. When I turned the corner I was amazed at what I saw. The chairs were all lined up down the isle, people on each side, and the room was decorated beautifully! The coordinators took our decorations and directions for set up and made it look so much more beautiful than we ever imagined. The setting was perfect, I can't even imagine it looking any better. It rained so hard that it was hard to hear the pastor at times, but other than that, it was amazing. After the ceremony, everyone took their chair from the isle and went to their table. Appetizers were served and the night went flawlessly. The food served was wonderful! All of my guests loved the food and the cake, that was baked at the Timberline Bakery of the Toledo Zoo. The entire day was perfect. The zoo staff all did a wonderful job and never once got pushy or demanding. They didn't rush us or make us feel uncomfortable in anyway. I only have good things to say about the Toledo Zoo as a venue. From the wedding coordinators right down to those who disassembled the reception, everyone was amazing, so genuine, and so accommodating. The wedding was perfect, I have nothing negative to say about the night, the staff...even the rain. Perfect, perfect wedding. If you like animals and love the exotic theme, I urge you to consider the Toledo Zoo as your venue. You will not regret it.
---
I do at the zoo
Reviewed on

7/29/2013
Jessica R
We had a small wedding (20 people) at the toledo zoo. Was very happy with all the services and small touches. It was just what we needed to make this still feel like a grand wedding even with a small group. Pricing includes almost everything. Great food. Lots to choose from.
---
Toledo Zoo Rocks
Reviewed on

7/13/2013
Abby G
I cannot say enough about the staff at the Toledo Zoo. They are professional, caring, and made my daughter's wedding special. They are easy to work with and took all the worries out of everything. We were able to enjoy the whole experience right down to the end of the night. When thunderstorms were on the radar, a garden wedding was out of the question. Kate made the back up plan happen with out a hitch. Nancy had the Nairobi room looking fantastic. Colleen answered all our questions leading up to the big day. Because of the great people working at the Toledo Zoo, we had a very fun wedding night. Thank you!
---
Red, White and Zoo!!
Reviewed on

7/10/2013
Nikki M
Thank you, thank you, thank you to the entire staff at the Toledo Zoo for our fabulous wedding!! We were married July 4th in the gardens and had our recpetion in the Arctic Encounter. The guest list was 50 people. From start to finish, everything was perfect. The planning was simple (luckily, since we did EVERYTHING in 3 months!), the excecutuon flawless, and the Zoo had all of our concerns and questions answered before we could even think to ask them. I HIGHLY reccommend the Toledo Zoo for weddings, and any other event. Ask for Colleen Tankoos - she's awesome!! Our day-of coordinator Katelyn Morschak was also wonderful . . . even our DJ raved about her and the ease of the evening! The entire staff, from servers to chef, and even our golf cart driver, Zowoi, were so gracious and hospitable. We have not a single complaint. Thanks again!!
---
Mother of the Bride
Reviewed on

7/09/2013
Carol C
From the first phone call to start planning the wedding, to the end of reception, the Toledo Zoo personnel went above and beyond to make sure the wedding was a perfect occasion. They took care of every detail (large or small) to perfection! We had so many compliments on the venue, the food, and the staff. I would not hesitate to recommend or use them again for upcoming events. Thank you Toledo Zoo, Colleen, and your staff for a most perfect day!
---
Beautiful location
Reviewed on

7/07/2013
Jenn M
The formal garden was gorgeous for our ceremony. The reception was in the great hall which was also very pretty. The staff was very helpful through out the whole process.
---
Best. Wedding. Ever.
Reviewed on

6/25/2013
Kristin R
When my fiance suggested getting married at the zoo, even he admitted that he was kidding. After doing some research, however, we realized that we were really on to something. They bent over backwards to make sure we had everything that we needed, and worked hard to fulfill every silly little request. Any time I had a question, I got an answer within the next 24 hours. They were also very good about accommodating our guests with very serious dietary restrictions. It may have been my wedding, but I can honestly say that it was the most beautiful wedding I have ever been to, and it is all thanks to the hard work of Colleen and her team. The food was amazing, the cake was superb, and the decorations were breathtaking. My guests really appreciated being in one place for the ceremony and the reception, rather than having to travel between locations, and they had wheelchairs on site for guests with mobility problems. I guess this is one thing that happened that really sums up how wonderful *everyone* was to us at the wedding. At one point during the reception I was really overheating, and wanted to find one of our programs to use as a fan. They had already been packed up by the staff, so some of the girls in the kitchen found a paper fry basket, broke it down, and gave it to me to use. It was such a kind gesture from someone who really could have just stayed in the background, and it really touched me. (And really helped cool me down!) A few minutes later, one of the girls found the fans and left one on our table. If I hadn't been about a million degrees, I would have given her a big hug. If you want an absolutely amazing wedding for a great price and low stress, get married at the Toledo Zoo.
---
excellent
Reviewed on

6/25/2013
Katie R
Colleen our wedding.coordinator was just amazing in making sure everything was right in planning our wedding. Our day of coordinator Bailey was sweet and made sure we had nothing to worry about.
---
Our Fabulous Wedding
Reviewed on

6/08/2013
Manda E
Our wedding was just everything a girl dreams about! The Toledo Zoo is like a little hidden gem for weddings! Colleen Tankoos and her staff did EVERYTHING to put me at ease and make the day fabulous! I would highly recommend the zoo to anyone!! I didn't lift a finger... Every detail was perfectly executed and our guests are still raving about our wedding two months later! We have priceless memories and endless smiles to remember our perfect day!
---
Loved This venue
Reviewed on

2/02/2013
britney p
The toledo zoo is a great place for a wedding. They are very helpful and everything will turn out great!
---
Amazing!
Reviewed on

10/11/2012
Holly C
We had our wedding reception at The Toledo Zoo during the first week of October and it was amazing! I worked with the coordinator at the zoo for over a year while planning my wedding and they were so accomodating and always available to answer any of my questions or concerns. The night of the reception, everything went so smoothly. They had everything set up for me, the food was delicious and the service was wonderful. All of the staff were friendly and helpful. I couldn't have asked for anything more.
---
Send Message