Home

The Villa Barone Hilltop Manor
About this Vendor
Timeless Elegance of Hilltop Manor
Experience for yourself the beauty and grandeur of the Hudson Valley's most elegant, upscale catering hall! We will assist you every step of the way to create the grandest affair to fit your budget with the utmost personal touch and guarantee a memorable experience to last a lifetime.
Amenities + Details
Amenities
Handicap Accessible

Liability Insurance

Indoor

Reception Area
For more details about amenities, please message the Venue.
Bar + Drinks, Cakes + Desserts, Food + Catering, Planning, Rentals + Equipment, Service Staff
Contact Info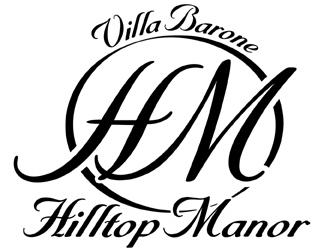 Amazing!!!
Reviewed on

8/20/2013
Melissa G
There are not enough positive words to express how amazing our wedding was at the villa barone hilltop manor! The service was amazing, the food was delicious, and my husband and I were treated like royalty on our special day! Our guests are still raving 3 weeks later about how amazing the Villa Barone Hilltop Manor was!! I cant wait to attend another function at this amazing venue!
---
Amazing !
Reviewed on

8/03/2013
lauren k
I had my wedding there this June and it was amazing . Everything was perfect . I didn't have to think of anything because the staff at Villa Barone were always one step ahead of me! Everyone at the wedding loves it and keep saying it was the best wedding they ever went to. Johnny, Vinny , Antonio, steve and Dominick were all amazing !! The food was great and the room looked amazing . I highly recommend !!!!!
---
Reviewed on

6/10/2015
Jenna S
We had our wedding here on 5/30/2015 and I am still receiving calls about how amazing everything was. Villa Barone covered every detail and more. Even the most picky eaters we know in our family said they did not try a single thing they did not like, and there was ALOT to try. Thankfully the weather coorporated which allowed us to have our cocktail hour outside on the patio, and it was nothing short of stunning. Vinny, Nicki and the entire Villa Barone staff are amazing and so pleasant to work with. They make sure every angle of the evening is covered so ther eis nothing to worry about. I could not have dreamed of a more perfect day and thank Villa Barone for everything!!! If you're looking to have an amazing event, where you don't have to worry about a thing and one that your guests will be talking about for weeks following, Villa Barone HIlltop Manor is the place to go!!!!!
---
Amazing Venue
Reviewed on

3/31/2015
Gina P
I had my wedding at the Villa Barone Hilltop Manor in June of 2014. The service and food was outstanding! Nicky and Vinny were so helpful and amazing through out the entire process. We were able to get beautiful photos right on the water which are priceless. I recommend this venue to everyone looking for outstanding service, food, and ambiance!
---
Amazing
Reviewed on

2/20/2015
Mary P
Everyone at the Villa Barone is so nice and easy to work with. They were there for us every step of the way. As a bride I did not have to worry about a thing.I recommend this venue for any occasion.
---
Our Happily Ever After
Reviewed on

12/31/2014
Nicole D
As I sit and reflect on this past year I can't stop thinking about what an AMAZING wedding my husband and I had on July 19, 2014. A huge thank you is extended to Johnny and the staff at the Villa Barone in Mahopac. Prior to booking our summer wedding at Villa, my husband and I went to several other venues. We saved the best for last! There was no comparison when it came to choosing Villa Barone. From the moment we booked our venue to the day of our magical wedding and even afterwards when we received a beautiful thank you letter, Johnny and the staff at Villa did an amazing job. Prior to choosing Villa Barone as our venue I would hear outstanding and raving reviews from others. My husband and I never attended a wedding at Villa Barone either. Words cannot express what an unbelievable wedding we had. First off, the food was absolutely delicious! We had a mozzarella station, where a very talented person was making fresh mozzarella right in front of your eyes. The cocktail hour blew our guests away! I still have family and friends to this day (5 months later) telling us what an amazing time they had at our wedding. Everyone continues to rave about the food and service. Aside from the outstanding variety of dishes and food at the cocktail hour and sit down dinner, the service was royal. My husband and I felt as if we were the king and queen of the day. There wasn't a second that went by where we weren't being attended to hand and foot. After the church my husband and I went to Villa's lake house, which is absolutely gorgeous. There, our entire bridal party of 21 people was able to relax and soak in the gorgeous lake view. Nicky, met us at the lake house and took my husband and I on an exclusive boat ride across the lake. We took some amazing photos and had a blast. Upon our return from the lake house, my husband and I took some more amazing photos at Villa Barone. Our bridal attendant, Christina was phenomenal. She was by my side the entire night. From fixing my dress to making sure our glasses were full at all times. She was absolutely amazing! Once we made our grand entrance into the grand ballroom my husband and I sat on a mini stage created just for us and soaked in the presentation. The champagne march had to be the coolest thing in the entire world. Villa Barone put on quite a show for us! The high light of our wedding was when the fire works went off after our second dance song. It was truly a magical and breath-taking moment. To end the night we were shocked with another outstanding presentation other wise known as the Viennese hour. Desserts poured into the grand ballroom from all directions. As my husband and I were instructed to stand in front and take a photo of the Viennese ensemble, waterfalls and fire works were dancing behind us.
---
Best Place to get Married!
Reviewed on

11/29/2014
Ashley A
I got married on September 27, 2014 at Villa Barone. There are no words to explain how absolutely astonishing and beautiful my wedding was. A wedding is something a girls dreams of her entire life, a day that she wants to be perfect...... Nick and his staff exceeded my expectations and made my dreams come true. The second our bridal party arrived at Villa Barone from the church the staff was there to help us to our bridal suit and to get us whatever we needed. I had the pleasure of working with Christina and girls I can't tell you how amazing she is! She was by my side the whole night making sure my dress was in place, my hair was in place, the wedding party was where they needed to be, she was there for everything! We had our cocktail hour outside which was the most elegant, most beautiful set up I have ever seen. I knew it was going to be beautiful from the pictures I was shown, but when my husband and I walked outside into our cocktail hour it took my breath away. We stood there for a minute just to soak in the beauty of the night. I have never seen a cocktail hour that was more perfect! As the night went on the reception just kept getting better! The food and the presentation at Villa Barone is amazing, you will not be disappointed. From the first day I walked into the venue I knew this was the place for us. We had looked at several venues, and Villa Barone was the last venue, and it met all of our needs. Nick is very honest with you about what he feels would make your wedding perfect. He has been in this business for years and has seen countless weddings. He gave me the best advice when talking about center pieces, lighting, table settings, etc. He is very knowledgeable and there to help you every step of the way. If you are looking to have your dreams come true and an unforgettable day Villa Barone is without a doubt the place for you! I highly recommend this venue I promise you will not be disappointed.
---
AMMMAZZINGG!!!!!!!!! THE BEST OF EVERYTHING !!!!!
Reviewed on

10/26/2014
Sandra p
I don't usually write reviews especially this long but this is a must! I cant even begin to say how PERFECT our wedding was at Villa Barone in Mahopac!!! First, we both come from straight off the boat Italian families and you know your first thought is the food, which you will NOT find this food any were else i promise you. The amount of endless food at the cocktail hour was ridiculous, the dinner choices were unique and everyone is still talking about how good the food was. Both our families were VERY happy with all the food and service and told us we are not aloud to have any more parties anywhere else from now on :) The desert is actual desert it's fresh delicious and of course the espresso stand was a big hit! I am a very picky bride and told Nicky that i wanted a GRAND ENTRANCE and he made that happen! We drove into reception in a Fiat 500!!! Him and his staff helped make it the BEST entrance and one that is and will be talked about for a long time!! Every were we go everyone wants to see the video over and over and it makes me so happy. I cant thank Nicky, Vinny and the amazing staff at Villa enough for making everything at our wedding go so perfectly it was a dream come true and we felt like royalty! I am so happy i listened to all my recommendations to go to Villa Barone i know after being to lots of weddings i would not have been this happy any were else! Thank You Thank You!Thank You !!! again we will definitely be back for more parties! Anthony & Sandra Savo
---
Wedding
Reviewed on

9/21/2014
I got married 9/20/14 (yesterday) & the first thing I wanted to do as soon as I got home was come and write how OUTSTANDING my wedding was. From the second I walked in Nicky and Vincenzo treated me like I was family. They were very honest about everything single question I had for them. And always got back too me with every single question I had for them. Everything about my day was perfect. The food from cocktail hour, to the pasta, dinner, and amazing dessert was delicious. Our maitre d was Steve who made our whole day run smooth & treated us like family. The wait staff & bartenders were so friendly and again took very good care of us. I don't know how many differently ways to write how amazing our day was and could of not been any more perfect. Thank you villa barone for giving us the best day of our lives.!! Taryn & Mike Tedesco
---
June 28, 2014
Reviewed on

9/19/2014
Catherine R
The Villa Barone did an amazing job with our wedding. I knew right away walking in this was the venue for us. The Villa Barone is an easy venue to work with and took care of everything. Their service was amazing. We had a couple of guests who required assistance and without even asking they gave them special treatment. On the day of our wedding I don't think we could have asked for better treatment or service. We were greeted as soon as our limo arrived. Our bridal attendant was amazing and attended to our every need. If our drink melted for the slightest second she gave us a new one. She made sure we got to try all the food and helped us each step of the way. At the Villa Barone they have impeccable service and make sure every detail is perfect. I couldn't have picked a better venue! All of our guests had an amazing time and raved about how great the venue was!
---
Perfect Wedding Venue
Reviewed on

9/19/2014
Gina G
I had a 230 guest wedding and many of my guests told me this was the best wedding they had ever been to. I can not say enough good things about the Villa Barone Hilltop Manor. My husband and I had the wedding of our dreams and it was all because of Vila Barone. Every step of the way Vinny made my husband and I feel like family and feel like everything we wanted we would have and more. We never had to worry about a thing they take care of everything. From having a personal "assistant" to hold up my train and bring us anything we need the whole day, to the most perfect and tasty cake, to the timing and flow of the entire day. There was never an awkward pause or a time when the guests were bored, the day flowed perfect. The food!! THE BEST wedding food you will find, maybe the best food in general. Our cocktail hour included a full raw bar with sushi, unbelievable veal meatballs, 3 carving stations and many more. Dinner is a fantastic 3 course meal, and to top it all off they do an amazing viennese hour, chocolate fountain and pyrotechnics included. The venue itself is done beautifully. Walking around the grounds with the statues and flowers and fountains makes you feel like you are at a beautiful destination wedding. Our maitre D was fantastic, he made sure my husband and I had our time to ourselves, time to see our guests, time to dance and still enjoy our traditional wedding moments like the cake cutting. Vila Barone goes above and beyond, Sunday morning when a guest had to get back in the venue to find his car keys, the owners mother came to unlock the doors and let us in. The week before the wedding I brought a car full of things I had put together myself such as flip flops for the guests and old photos I wanted displayed. The took everything for me and set it up exactly how I had wanted, it was so nice to know that I didn't have to worry about those details on my wedding day. I doubt you will find anywhere better than Vila Barone Hiltop Manor in this area. The day flew by and I feel like I'm leaving out a million things, but I couldn't be happier, the reception was executed perfectly. To Vila Barone, thank you so much!
---
My Beautiful Wedding
Reviewed on

9/19/2014
I am still coming down from the clouds from my wedding this September 6, 2014. Villa barone helped me plan the most amazing wedding in a little under 3 months. From the moment I made my first phone call to the last hug and kiss I planted to every special staff member at 2am as I said goodbye after my dream night, I felt as though I was the only bride to ever be taken care of. Every phone call I made (sometimes a few in a day) I was provided with immediate help. No matter how busy they were they always accommodated me, squeezed me in between appointments for a quick meeting to ease my concerns and put my mind at complete ease. The day of my wedding my husband and I were greeted like royalty, not only from my amazing bridal assistant Christina and escort but from the owners and family themselves,with hugs and warm smiles already creating a soft warming tone to the start of my reception. As I waited patiently and relaxed in my bridal suite being graciously served from cocktail hour, my party began downstairs. Cocktail hour was exquisite; From pizza to tortellini, mountains of chilled shrimp to perfectly cooked lobster, cheese and meat carvings, an ocean of seafood platters and white glove service. My guests continue to tell me they never wanted it to end and they still haven't stopped talking about it. Not a second through the night went by that my glass wasn't full, a fresh glass of water, and table cleared every moment I returned. The waitstaff and bartenders were praised by my guests! Not one person had to even walk to the bar, drinks constantly served and guests consistently being cared for as if they had their own personal waiter. The food was DELICIOUS with gorgeous presentation. Don't even get me started on the dessert!!!! Viennese hour is something nobody has ever seen and I guarantee that! Table after table after table of sweet deliciousness presented with pyrotechnics, AH-MAZING! My guests saying "Viennese was OFF THE CHARTS" And omg my wedding cake, So stunning! They did a better job on my beautiful red velvet cake than I even explained to them. I gave them my decorations for the cake and left the rest in their hands. I couldn't have picked a prettier cake. You can tell they really took the time to make my day perfect. Walking through the crowd constantly being asked if I needed anything and told how beautiful my husband and I look, GENUINELY feeling loved. Everything so organized, so beautiful, so perfect! Guests still telling me it's the best wedding they've ever been to. Villa Barone didn't only create this beautiful night for me, but they were a part of my night, my guests, my friends, my family. Thank you villa barone for creating a most memorable day for my husband and I..... You forever hold a place in our hearts and we will see you again!!!!!! Love always, Benjamin and Diana Benitez
---
Best Venue Ever!!
Reviewed on

9/17/2014
Stephanie D
My husband and I got married a couple weeks ago and it was just amazing. We have five children and they accommodated them with everything they wanted (within reason of course). They even made my son a soy cake because of his allergies! I couldn't have asked for a better venue and staff. Everyone was super professional and Vinny treated us like family. The view was breathtaking. I could go on and on about this venue.
---
Just Perfect!
Reviewed on

7/06/2014
Amy G
The staff at Villa Barone from the servers to the owners exceeded all of our expectations for our wedding day. From the time we booked until the moment we left on our wedding night, everyone made sure that our guests and the bridal party were well taken care of. Everything was set up perfectly upon our arrival and looked beautiful. There was not one detail to worry about while dealing with this professional staff. The food was phenomenal, some of our guests thought that cocktail hour was the main course! My husband and I had our own bridal assistant who was AMAZING! Every time we turned around she had a drink or plate of food waiting for us, without being asked. She made sure we were comfortable and well taken care of. We can't say enough good things about Villa Barone and we 100% made the correct decision by choosing Villa Barone!!
---
Elegant and Beautiful!!
Reviewed on

7/02/2014
Olivia
These people know how to take care of things! You are guests will love how beautiful the hall looks, the food is amazing and everyone is so nice and wanting nothing but the best for you on your wedding day!!
---
Best place
Reviewed on

6/09/2014
Flaviana P
I am speechless. They are the best in everything they do. Best service, food, staff and place!!!
---
The location, the service, the value, and the experience are amazing
Reviewed on

2/16/2014
MARIE A
Honestly our words can not express our thanks to everyone at the Villa Baorne Hilltop Manor. It all started with the venue. We had so many concerns about the venue and our guests having accommodations. Dominick and Steve put our minds at ease and gave us great suggestions, Johnny gave us recommendations for other vendors and said we should call him if we had any difficulties. He reminded us that we should be treated as VIPs and to accept nothing less. We then met Nicky and Vinny and when we thought we had concerns about the room set-up Nicky stopped what he was doing came out of his meeting and immediately resolved all the last minute details. we then met Antonio. Antonio, is very experienced and a detail oriented professional. On the day of our wedding, Antonio was in complete control and ensured that every detail was handled with class. every guest and family member were treated as royalty. No detail escaped him and the entire day was flawless. Our guests, some of which who have attended many weddings in the NYC area, have said they have never before experienced such an amazing wedding. Our special day was ensured by our experience and treatment by the caring professionals at Villa Barone Hill Top Manor who treat you like family.
---
Magically Amazing
Reviewed on

11/27/2013
Margaret C
The staff at Villa Barone bent over backwards from day one to make sure that our wedding was perfect. We have nothing but good things to say and recommend them to everyone! Our day was everything we had imagined and hoped for and more.
---
**PERFECTION**
Reviewed on

11/03/2013
Megan S
On September 21st, 2013 my husband and I had our reception at Villa Barone Hilltop Manor. From the delicious food, to the insane fireworks, to the magnificent staff and owners -- EVERYTHING was absolute perfection!! Couldn't have been happier and wouldn't have changed a thing!! We would highly recommend Villa Barone Hilltop
---
Bride
Reviewed on

11/01/2013
Sophia D
Working with them from start to finish was amazing and I would HIGHLY recommend them to anyone looking to have their wedding here. Everyone there is a pleasure to work with and they are extremely accommodating.
---
Amazingly Flawless
Reviewed on

10/07/2013
Megan G
From the very beginning i worked with Vinny who catered to every need that me and my husband had! Fast forward a year and the day of went perfect. We decided on doing first look at the lake house which i couldn't be more happy about. It was so beautiful and freed up so much time to enjoy our special day with family and friends. The ceremony was outside and was gorgeous, the cocktail hour was so delicious and the reception started with a Champagne toast that was done so wonderfully. They accommodate our special cake request which was such a hit and our maitre'd Antonio went above and beyond all night. There were a few hiccups with my dress and my bridal attendant Kristina was right there to help out ! I felt like royalty and my guest were treated so well. At the end of the night a guest was forgotten by the bus and the staff went way above and beyond to assist us in rectifying the situation! I would get divorced just to get remarried at the villa Barone! Run dont walk to this magically place that will truly make you feel like the most beautiful bride ever! p.s im addicted to the clams and fried shrimp entree!
---
AMAZING venue!
Reviewed on

9/06/2013
Marissa C
Vinny, Nicky and Gianni, We cannot thank you enough for all your work for our wedding in May. From the minute we walked in the door for the first look at the venue if felt like we were family. You all took plenty of time to show us around, answer any questions and make us feel as though we were going to be the only wedding you were doing all year! The food, the service, all the staff, the grounds, everything about the Villa Barone Hilltop is amazing. We are still hearing from our guests on how wonderful the night was and how awesome the food was. The food... where do I begin! Your guests will not go hungry! The cocktail hour is equisite and the food for dinner is spot on. The cake that they baked on premises was amazing too! The dessert course was to die for. And the staff is so curteous, professional, and very understanding of each guests needs. AMAZING team! We cannot thank you enough for all your help in helping us plan and have the most wonderful wedding ever. It was everything we had hoped for, and more. xoxo, Marissa & Josh
---
Awesome
Reviewed on

8/27/2013
Kimberly C
The venue is small but has nice beauties within it. The people there are so helpful. It was amazing.
---
BEST VENUE
Reviewed on

8/02/2013
Kristen S
Villa Barone Hilltop Manor was amazing! The owners and staff treat you like family and you will not find a better deal in town. The food, the service, the complimentary extras and the venue are all exceptional. Your guests will rave about everything for a lifetime. There are numerous places for gorgeous pictures whether it be at one of the fountains, waterfalls, private balcony's or the location on Lake Mahopac. The cocktail hour is unique because there is 100% seating and more food than most people serve at a reception. The reception cannot be beaten. There is a champagne march/welcome, enough servers to serve the entire wedding within 5 minutes (my wedding was 270 guests) and there is never a line at the bar. Also, for just a little extra you can do the venetial hour which includes an extra hour without fees to extend the open bar, sparklers, ice sculptures and more dessert than you have ever seen before. The staff are ontop of everything from timing, to drinks to food. There is also a complimentary bridal suite, bridal bathroom and bridal attendant. You get the LED wall lights for free also. This venue does not nickle and dime you like all the others. Even as I was making changes on the Thursday before my wedding, they never told me NO. I trusted them to get everything done and they exceeded my expectations. You will always feel like part of the Villa Barone family if you have you wedding here. Our guests will be gushing for a lifetime. It was amazing!
---
Villa Barone Manor-Bronx, NY
Reviewed on

7/11/2013
Kristin G
My wedding was on June 22, 2013. Everyone at the hall was excellent. The food was fantastic. Received many compliments from guests. Highly recommend the Villa Barone.
---
Send Message