Home

The Vista on Seward Hill
About this Vendor
Magnificent West Austin Venue
The Vista on Seward Hill offers a picturesque setting for a lavish and elegant wedding day. The grounds are filled with waterfalls, ponds, flower gardens and statues. Old World Atmosphere makes The Vista on Seward Hill a setting where events are never forgotten!
Amenities + Details
Amenities
Handicap Accessible

Liability Insurance

Indoor

Outdoor - Not Covered

Reception Area
For more details about amenities, please message the Venue.
Planning, Rentals + Equipment
Contact Info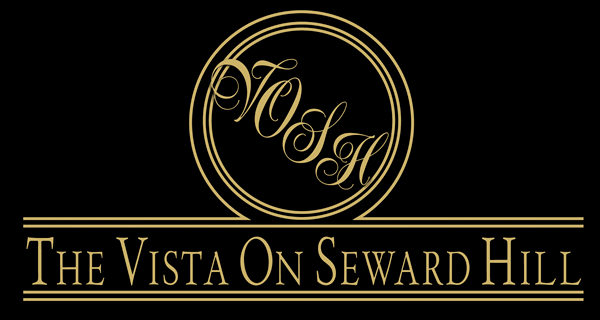 6414 W. Bee Cave Road, Austin, TX
AMAZING Venue!
Reviewed on

6/17/2013
Kendall J
My husband and I just got married here, and our wedding was like a dream! Everyone told us how beautiful the place was and we couldn't agree more. Sidonee and Larry, the owners, and their son were incredibly sweet, flexible, and helpful throughout the whole process. We wouldn't have wanted to work with anyone else! The venue isn't cheap, but the value is incredible, they even have their own on staff DJ/coordinator who is fantastic.
---
BEAUTIFUL VENUE WITH GREAT OWNERS
Reviewed on

3/11/2013
Kelli M
I had my wedding at The Vista on Seward Hill. I have never seen a place transform quite as amazing as this one did. The wedding was absolutely magical and amazing. It is an outdoor venue with options of indoor dining and reception. Sidonnee and Larry are so sweet and very flexible to work with. The only reason they may not be flexible is if they have weddings booked the morning of the wedding or at the time of the Rehearsal. You have to choose one of their food caterer's or pay an additional fee, but their caterers are all good, so it shouldn't be an issue. We used our own wedding planner and DJ, but they do offer a day of coordinator and DJ when you sign up with the venue. I absolutely loved this venue and have been showered with so many compliments on how this is the most beautiful wedding that some of the guests had ever been to! The ONLY hiccup we had was that we wanted to provide transportation for the guests and had to use 30 passenger vans rather than buses because buses cannot get up the hill. Was NOT an issue at all though, because we knew beforehand! Our wedding was late February and the weather was PERFECT.
---
Guests Were Impressed!
Reviewed on

11/05/2012
Zeena O
I knew the Vista was the perfect place for our wedding as soon as we got on site. It's absolutely stunning and my guests all said it was the most beautiful wedding they've ever been to. The owners Larry and Sidonee are super sweet, and Anthony the DJ/day of coordinator is great at making sure everything goes according to plan and you stay on your timeline, which can be difficult with so many people in such a big place. Overall, we couldn't be happier with the way everything turned out. Love the Vista on Seward Hill! If you want to impress your guests, this is definitely the place to do it!
---
Reviewed on

5/23/2015
I can't say enough wonderful things about this venue!! Not only was it beautiful, charming, warm, & welcoming; but the level of support in the planning process was beyond our expectations! We recently celebrated our 6th anniversary, & I called to see if we would be able to sneak in & remenisce for a bit. Larry & Sidonee were so kind! Not only did they allow us to visit, but they had music & lighting all ready for us! It truly shows when someone loves what they do, & it is especially evident here! They are more welcoming & accommodating than anyone I have ever met!
---
Reviewed on

5/05/2015
When my husband and I saw this venue, we were in awe and fell in love with the place. We canceled the rest of our venue appointments and book VOSH immediately. Larry and Sidonee are the most caring people ever and they treat you like family. They responded to my calls and emails very promptly and let me visit the venue countless of times to help with the planning. My guests were blown away with place and still talk about how breathtaking and gorgeous my wedding was. VOSH also provides the DJ who is the BOMB!!! I did not get a wedding planner and I'm glad I didn't. Anthony got with us in person and help outline our timeline, music, and gave us helpful tips. Sean (Larry and Sidonee's son) offers great up-lighting and chandeliers which I'm glad I added cause it definitely gave a polished look. I went with their preferred cater and vendors because they are already familiar with the place and if something went wrong they knew exactly how to fix it. My wedding day went off without a hitch and IT WAS PERFECT...that's how you want to remember your big day. THANK YOU VOSH!!!!!!
---
Best Wedding Venue in Austin
Reviewed on

3/19/2015
Kelly H
My Husband (!!) and I were recently married at Vista on Seward Hill (aka VOSH) on March 7th 2015! I have nothing but positive things to say about our experiences at VOSH. It's a family owned and operated business and the Seward's do everything they can to make each wedding as perfect as possible. I learned from our first visit to the venue that if something goes wrong at a wedding they see to it immediately that another wedding will not experience the same issue - and our day was just PERFECT! Sidonee & Larry are so kind and helpful with all questions, and make you feel right at home. I am a born and raised Austinite who moved to Dallas after graduating college - so I did most of the planning remotely and visited the venue with my Mom every time I was back in town. Larry and Sidonee did everything possible to make the long-distance planning process a dream!! Sean, who handles all the lighting and AV (a great value for what is included!!!) also was so easy to work with, and produced exactly what I was imagining for the day of! The venue also includes an in house DJ/MC/Coordinator, Anthony - who did a wonderful job! He helped us with the planning process, day of logistics and played all the requested tunes to get our guests up on the dance floor. I even received a personal thank you note from the Seward's after the event - such a kind gesture. All in all - the most perfect of days and I am so glad we picked VOSH to help us celebrate!
---
Beautiful Venue!
Reviewed on

12/05/2014
Megan D
Sidonee and Larry were amazing and the venue was awesome and functional. The buildings are beautiful and the grounds are very well kept. They also had great vendor recommendations. The ONLY reason I am not giving them a full 5 stars is because their coordinator Anthony was hard to get a hold of, constantly canceled/rescheduled planned meetings, and was an hour late to our rehearsal. I am sure that he was very busy in the midst of wedding season, but I am very Type A and this really got underneath my skin. I will say though that Anthony was wonderful on the day of the wedding. He kept things running smooth and on time. He did a good job of wrangling of everyone, and he got all the music just right. I was very happy with how everything turned out. I would recommend this venue t anyone looking for a an elegant rustic wedding, but I would definitely be sure to triple confirm with Anthony on everything.
---
Best wedding venue in Austin
Reviewed on

11/23/2014
Megan F
We used VOSH as our reception venue, and it was the best decision we made in our wedding celebrations. Sidonee was so supportive and a wealth of knowledge. This space is idyllic. My guests were raving all night. There is so much character here and everywhere you look it is a picgureque sight. We were able to bring our own alcohol which was a must. Anthony the DJ was so helpful and professional. He helped organize the night and corral the guests, in addition to providing a great dance party. We went to VOSH on multiple occasions in preparation of the wedding. It was always a great experience and I will miss going up there now. There is not a single complaint I have and would recommend VOSH to anyone and everyone!
---
So happy!
Reviewed on

10/31/2014
Tiffani H
I am so happy I chose the Vista for my October 2014 wedding! The location is great being so close into town, and you get so much for your money here! It was really nice to have a single vendor to deal with that handled so many pieces of my wedding! All of the people I worked with were very helpful and responsive. Everything was very black and white with them...I had no misunderstandings whatsoever. DJ Anthony (who is provided with your booking) was amazing. He was so helpful in walking me through my timeline, picking out my music and really keeping our event on track during the wedding night! Everything went off without a hitch! I've had so many compliments on what a great venue it is...I would not hesitate to recommend The Vista and I'd definitely use them again if I had to do it all over!
---
Wedding Venue
Reviewed on

10/31/2014
Hannah M
What a great venue! The owners are fantastic, the space is beautiful and versatile and it is literally the PERFECT space if you want a true indoor/outdoor wedding. As far as ATX venues are concerned this is the best value by far! They don't nickel and dime their clients like most places.
---
A night to remember
Reviewed on

10/16/2014
Alex M
From the day we toured the venue, Sidonee and her husband were amazing - very knowledgeable about their venue, could recommend someone for everything you need, and were incredibly helpful when needed, but stayed in the background as well. Their son, Sean, was starting his lighting business and did a fantastic job with our chandeliers and venue lighting - we received SO many compliments from guests regarding the beautiful setup. This venue doesn't need a lot of additions due to its natural beauty and landscape. They are always improving/changing something up, however, you will never see construction! Wonderful people to work with, I would highly reccommed The Vista on Seward Hill!!
---
Wedding venue of my dreams
Reviewed on

10/05/2014
Ashley B
My husband and myself had the pleasure of getting married at Vista on Sept 27th. I could not have dreamt of a better venue to say I do at. It was above anything I could have imagined. Having the indoor and outdoor element made the flow of our wedding awesome. And DJ Anthony, who is their in house DJ was far more above that. He handled every single aspect from guest sitting, silencing phones, direction to us for photos, timing and introductions. I would have been a frantic bride with out him. Our florist just added to the gorgeous venue and made it picture perfect.
---
BEAUTIFUL EXPERIENCE
Reviewed on

9/30/2014
My husband and I recently go married Sunday September 28, 2014. I was beyond nervous, but Sidonee and Larry were the best. Attentive to our needs, and reassured my husband and I that everything was going to be ok, and it was. The venue alone had our guests awe struck, and the venue staff were awesome. Even the venue's pet Bentley was awesome. My experience with this venue was just great. I will tell any bride to use The Vista on Seward Hill for the experience and for the professionalism. I love the owners to death they made my experience the best day of my life.
---
Absolutely Perfect!
Reviewed on

8/05/2014
Rachael C
My husband and I got married at the Vista on Seward Hill in July and it was absolutely perfect. We knew it was the right place for our special day the first time we visited. Our guests loved the venue - It has the perfect combination of elegance and Austin charm! Everyone at the Vista was a pleasure to work with....the owners, Larry and Sidonee, DJ and master of ceremony Anthony, and also Sean with Austin Event Lighting. We selected one of their recommended caterers, Pascal's Catering. Dan and his team took care of all the details so that we could enjoy the celebration. They all worked extremely hard to ensure our day would be magical.
---
My Big Day!
Reviewed on

7/31/2014
When I was looking for a venue I wanted somewhere that was different from the typical hotel style venues. When I toured The Vista I knew it was the one, with the gorgeous greenery, sculptures, the old trees, fountains, and the amazing breeze it was the full package. On my wedding day the weather was amazing and the chandeliers in the trees added an extra sparkle. The best part of the venue is how Larry and Sidonee make you feel at home, my main reason for choosing the Vista was because of them. They were they every step of the way to help in any way possible. Sean with AEL lighting was awesome he made my big day extra special with cool lightings and the beautiful chandeliers in the trees. Anthony was very very helpful with the music and was there to make our planning process less stressful. Im so happy that I chose The Vista and hope to go back for my one year anniversary. If you are looking for a venue that is like no other you should choose the Seward's! Thank you so much my special day was just like I imagined it would be.
---
Stunning Venue
Reviewed on

7/22/2014
Heather M
The Vista on Seward Hill is by far one of the best venues in the Austin area. Everything we were looking for was at one location. My fiancé and I had friends who were married at VOSH and it was amazing! Absolute stunning indoor/ outdoor venue that would work for any type of wedding. Everything ran smoothly and professionally with no hiccups. I was 100% sure after witnessing such a magical celebration that that is where I wanted to be married. Sidonee and her staff are way beyond exceptional when it comes to questions or returning emails. They are so prompt and helpful that it makes this whole experience so enjoyable. VOSH is a top notch venue with the best coordinators one could only dream of.
---
Perfect Venue
Reviewed on

7/22/2014
Elizabeth A
My daughter got married here in May and it could not have gone any better. She feel in love with the place the moment she saw it. It feels very personal. Also, as a bonus, they provide a DJ (Anthony) who is very professional and makes everything flow beautifully really eliminating the need for a day of coordinator. We could not have had a better experience.
---
The Perfect Venue
Reviewed on

7/20/2014
Courtney A
The Vista on Seward Hill is the perfect venue. My husband and I just got married there in May and we could not have loved it more. It is so beautiful. Everything flowed very well (the DJ was great!) and I loved that we got to stay in one location for the ceremony, dinner and dancing. I highly recommend this venue!
---
Wow
Reviewed on

11/20/2013
Jennifer P
The Vista was the PERFECT place for our wedding!! It was so amazing! All of the guests kept asking..."where did you find this venue?!" It was the perfect combination of outside and inside options we needed. We could not have asked for a better venue! It has so many great features, from the beautiful setting for the outside ceremony, to the beautiful room for the bride to get ready in. Owner, Sidonee was quick in getting the deposit back to us as well. I have been to many many weddings, and this place blows everything out of the water. I highly recommend this place
---
Best Austin Venue
Reviewed on

10/16/2013
Whitney H
We had our wedding at this incredible venue in August, the sweetest couple that own this venue always returned phone calls and worked hard to make our day perfect. The venue has so much natural beauty it does not take much for decorations. It is a must see venue if your shopping for a venue, you will not be disappointed. Now let me brag for them about a very talented man that makes your special day go off without any problems. His name is Anthony, he is your music specialist and day off coordinator he is very talented and knowledgable in what he does, he has such a professional and great fun personality. He made our day that much more special and we are thankful The Vista on Seward Hill has him.
---
Great location for a wedding!
Reviewed on

10/07/2013
Nicki W
Simply, a wonderfully picturesque setting full of character. The owners are invested in your day. Anthony is a wonderful MC. The photographer and video-grapher's loved this location. Their job was made easy because of the location and its charm and features. It was an easy choice really!
---
December Wedding
Reviewed on

10/07/2013
Monica N
I chose Vista on Seward Hill as the Venue for my December 7 wedding reception. It was the first venue on my list to visit, but it did not take long to realize this was the ideal spot for our wedding party. The venue is beautiful and has a classical, romantic vibe that goes along with my Greek themed wedding. Sean is very pleasant, professional and responsive in all of his communications. I appreciate how helpful he has been. The overall cost is higher than some other places, but it comes with all the tables and chairs you will need, plus a margarita machine, a bubble machine, an AV system with microphone, as well as a DJ - so it is more convenient than having to rent or book all those items. The venue has a required list of caterers that you must use, but all are top tier caterers within Austin and there are enough to where you can find one that fits your tastes and budget. I am looking forward to the remaining weeks of planning ahead and cannot wait to see the Vista decorated up for our dream wedding.
---
Emily
Reviewed on

10/05/2013
I fell I love with this the first time we visited! It was only the second venue we visited and I knew immediately that I had to get married here! VOSH exceeded my expectations. On the day of our wedding the venue was beyond my imagination. It was so beautiful. The service was amazing and made me feel so special. I would pick this venue for my wedding a 1000 times over.
---
Fabulous Wedding Venue
Reviewed on

10/05/2013
Jill S
The Vista on Seward Hill is a fabulous venue. From the beautiful, lush, well manicured grounds to the gorgeous in door facilities, this is the place for the wedding of your dreams. The lovely outdoor ceremony site is canopied with beautiful oak trees to provide a cool shady location even in the heat of summer. Larry and Sidonne, the owners, are the two most accommodating and personable people, from your first visit to the venue until the big day. A big bonus at The Vista is the DJ/Coordinator, Anthony! He is amazing! He makes sure the rehearsal and the entire wedding ceremony runs smoothly without any worries. Highly recommend The Vista on Seward Hill.
---
AMAZING
Reviewed on

10/03/2013
James C
This venue has it all... Charm, beauty and just great staff. From day one we felt nothing but love from this group! All my guests were just in awww of the beauty this place. The DJ keep the music upbeat (at my request) and my guests never got off the dance floor... he did a great job of just keeping everyone engaged and the flow was awesome. This was a gay wedding and so it was important to us that everyone in attendance (including the vendors) were comfortable and supportive... This place didnt let us down one bit! If you dont use this venue you are missing out on the beauty of the hillcountry and the comfort of the staff that makes you and your guests want to come back for more.
---
Send Message