Home

The Westin Chicago Northwest
About this Vendor
Westin Chicago Northwest
Our magnificent hotel is the ideal destination for your one of a kind wedding; ready to lend its dramatic beauty and vibrant atmosphere to your special day. While we invigorate your senses with our distinguished settings our Wedding Specialists will cater to each and every detail.....
Amenities + Details
Amenities
Handicap Accessible

On-Site Accommodations

Indoor

Reception Area
For more details about amenities, please message the Venue.
Ballroom, Waterfront, Hotel, Park, Tented
Bar + Drinks, Food + Catering
Contact Info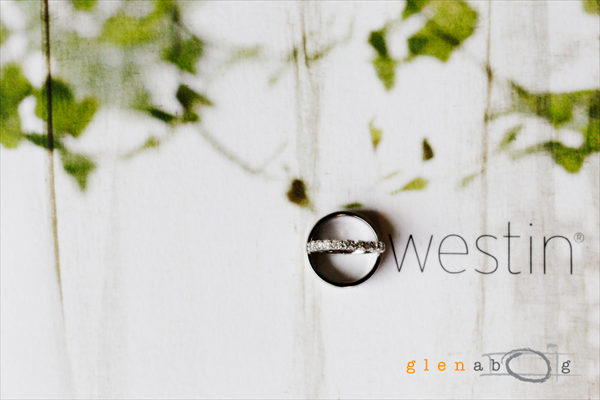 400 Park Blvd, Itasca, IL
An Amazing Experience
Reviewed on

10/14/2014
When my then Fiancé and I went to go see the Westin Chicago Northwest, we were not sure that we wanted to celebrate our wedding at that location, but then we kept on thinking about it and going back and forth between the pros and cons and we are very happy that we decided to book our nuptials and reception at the Westin Chicago Northwest. Samantha and her crew were amazing... Very professional and very accommodating. They were also AWESOME... I would absolutely recommend the Westin Chicago Northwest for any wedding. Our entire family loved the accommodations...
---
Look no further!!
Reviewed on

4/17/2014
Christina C
We hosted our wedding ceremony and reception this past weekend and I have to say we absolutely LOVED it! Working with Samantha was the best! She responded to us right away with every inquiry however minor it may have been and led us every step of the way! We never were in for any surprises! Even on the day of our event she was there checking on us making sure everything was running on schedule and connecting with my family to see if there was ever anything that we needed. We received so many compliments on the food and the wait staff, everyone from the front desk to maintenance deserves recognition for such a wonderful job! We will be back year after year to celebrate our anniversary!
---
THE MOST AMAZING PLACE TO HAVE A WINTER WEDDING!!!
Reviewed on

12/20/2013
Candace N
I knew that I wanted a winter wedding and after thoroughly searching the Chicagoland area we chose to have our exceptional wedding reception at the Westin in Itasca, IL. They literally thought of everything from before the cocktail hour to after the reception! The food was delicious, and the drinks were plentiful - with prompt, pleasant and professional service. Even though the big Christmas tree wasn't there anymore we still had amazing perfect areas to take pictures both inside and out. The pavilion looked amazing! Our dance floor looked perfect with our cake out there and everything. The cocktail hour in the lobby was perfect especially when you walked in and saw our "K" ice sculpture luge which was an amazing hit! The food was perfect! Two weeks after our wedding I still have family, friends and co-workers complementing us on how beautiful and amazing everything was. Our sister-in-laws mother had to stay upstairs with her grandson because he was fussy and between everyone there they got our sister-in-laws mothers dinner brought upstairs to her so that she wouldn't miss out on it. My husband and I have to give extra special thanks to Samantha Bauman the wedding catering manager who was absolutely amazing!! Not only was she amazing at helping us meet all of our expectations and needs she treated us as though we were her friends and after our experience with her we would definetly consider her a friend. Another special thanks to MaryAnn the evening event manager she was awesome! She made sure that everything we needed we got! The entire staff was absolutely amazing! They made sure that my husband and I never were without a drink in our hands the whole night! My husband and I are even considering having something at the hotel next year with our family and bridal party for our 1 year anniversary because we loved it so much!!
---
Reviewed on

6/27/2015
Kristina T
Last June my husband and I had the pleasure of using the Westin Itasca for BOTH of our weddings. We had a Hindu ceremony Friday and a Christian ceremony Saturday with one joined reception. Everything came out amazing! The planning was smooth and the Westin helped make it stress free! I would highly recommend - food, service, and location - 5 stars!!!
---
Samantha
Reviewed on

6/17/2015
Bria S
This was the perfect place for my wedding. We were able to have the ceremony outdoors and it was beautiful. The tree and lake make a perfect setting. It was an easy transition for our guests directly into cocktail hour after the ceremony. Samantha, our wedding coordinator, was amazing. She put in a lot of hard work to ensure we had an amazing day. Every time I talked to her my stress level went down and was reassured. She also took care of all the day of details, putting out decorations, programs, and making sure we got everything back. The day was truly spectacular. Topped off with some chocolate covered strawberries and champagne in our hotel room at the end of the night. It was great
---
Reviewed on

6/16/2015
Nicole D
I would give this hotel ten stars if I could. What an awesome place. Our wedding was June 5, 2015. Samantha Bauman was our wedding coordinator and all I have to say is WOW. She is amazing. Definitely knows her stuff. If anyone is looking for a beautiful hotel, excellent customer service, and an awesome time then you need to book your wedding here. Amazing amazing amazing! Thanks, Samantha!!!
---
Reviewed on

5/27/2015
Janessa B
BEAUTIFUL hotel! BEAUTIFUL tent! I worked with Samantha, she was great! They may be more expensive than other venues but it was worth it as it is a elegant venue. The up lighting in the tent is so amazing
---
The perfect day!
Reviewed on

4/20/2015
Ashly Y
Having our wedding at the Westin Chicago Northwest was the best decision my husband and I made throughout our entire planning process! Everyone is so hands-on and willing to help with whatever we needed. Most importantly, they were so willing to accommodate and make sure that we both were comfortable with any decision that we made. We had our wedding reception inside the pavillion, and even though it was a week ago, people are still blown away by how beautiful the venue was! Everyone here is ready to help and make anyone's wedding the best day of their life! We highly recommend!
---
Beautiful Venue
Reviewed on

2/03/2015
Autumn E
I am so happy I chose to have my wedding at the Westin! I saw probably 13 different venues before we made our decision, and before we even walked in the door we knew it was THE place. First of all, it is beautiful and perfect looking and could hold our huge wedding without feeling crammed. We booked with Samantha and began the planning process. I did not have a wedding planner so at times it was stressful. However Samantha was very quick to respond to my emails/questions whenever I had any and always had AWESOME recommendations for other vendors. Besides the fact that I didn't have an actual planner, I am not a person that had "a vision" of what I always imagined my wedding day to be, so I put a lot of faith into those that were helping me. Samantha and Patti from MDM Entertainment (the vendor Samantha recommended for DJ/decor) put together the most gorgeous room!! We were in shock when we saw how gorgeous the Grand Ballroom was that day. It was awesome to have my 2 big vendors work so closely together! Besides how smoothly the night went, and how beautiful the room and hotel was, the food was outstanding!! My number one priority was the food and alcohol and the Westin did not disappoint! Overall, we had a perfect night and I would definitely recommend the Westin.
---
Stunning
Reviewed on

11/02/2014
Jessica F
The tent at the Westin made the perfect most beautiful backdrop for our wedding. Everything from start to finish was perfect, Samantha the wedding consultant was always available and answered all my questions promptly. Samantha made our day so wonderful down to every detail. The food we choose (chicken with a cranberry stuffing and eggplant) was so good, guests continue to remark about their plates. My parents had an issue with their suite not being ready on time and it was difficult since the parents of the bride were entering people in between in their room, my father spoke with Samantha very nicely and she comped the room for the trouble. Down to every last detail our reception was the best time we ever had. All because we choose the perfect venue that happened to come with amazingly talented people who enjoy their work and care about your wedding being perfect. Thank you Samantha!
---
Beautiful reception, fabulous food and cake!
Reviewed on

7/22/2014
Jennifer C
I was a guest at a wedding reception here on a recent Sunday. Two of my friends told me they had wanted to have their receptions here as well. I can understand why, as the lakeside pavilion was a beautiful location. I had actually had dinner in the tent several times before as I used to run an annual summer workshop for youth at this hotel (always a great experience). I can tell from other reviews that my former contact, Samantha, still works here, and I can attest to her exceptional customer service. I was curious as to what a reception would be like (vs. a hamburger dinner for teens) and it was fabulous. The tent, table arrangements, and sweetheart table looked beautiful, and the terrace used for cocktail hour was lovely. The service was good, the food - filet and chicken with risotto - was great, and the cake (Lovin' Oven) was among the most beautiful I've seen - and very yummy (lemon)! All in all a wonderful reception in a beautiful venue!
---
Perfect Reception!
Reviewed on

7/08/2014
Katie F
Samantha was wonderful to work with. She helped us plan a perfect reception. Everyone raved about the decor (we were in the tent), food, staff, and overall feel of the evening! It was a fantastic venue.
---
Wedding
Reviewed on

2/21/2014
jenni E
Our wedding at the Westin was exactly what I imagined. Aileen was wonderful and answered my many questions. We got so many compliments on the food! Overall we had a very good experience at the Westin!
---
Great venue for ceremony and reception!
Reviewed on

1/31/2014
Sandra E
We had a great experience for our 1/11/14 wedding! The Catering Manager (Samantha) was extremely helpful in planning the Big Day! We held both the ceremony and the reception at the Westin and we were very pleased with both! The Lakeside Pavilion was a beautiful venue. There is a terrace off the back that allowed for some great outdoor shots (even in the middle of winter). And a staircase in the lobby where we had our "first look". The front desk staff was very accommodating when checking in and passing out "goodie bags" which we had made for our guests. The wait staff (led by Mary Ann) at the reception was superb. We reserved a conference room for our guests to continue celebrating after the reception was over. Several guests commented on how good the food was (and we all know that wedding food is usually not known for being great)! Cocktail hour in the atrium lobby was great and the hors d'vours were delicious! We really had a fabulous experience!
---
The Best Reception Ever!
Reviewed on

1/09/2014
Brooke K
We needed a place for our reception and the Westin was able to give us everything we wanted. The food was amazing and service was over the top. We were very happy for the service we had and were able to enjoy our day with no worries.
---
Wonderful Venue!
Reviewed on

1/07/2014
Joel F
We couldn't have asked for a better venue. Beautiful, great staff, catered to our every request. Perfect! It was a little pricey but well worth it and we would recommend it to anyone looking to get married!
---
our wonderful wedding at the Westin, in the Pavilion
Reviewed on

12/26/2013
A fairytale wedding my mom put in her Christmas letter. We had an exquisite reception in the Pavilion at the Westin Itasca. Many of our guests complimented us during and after at the great food, and great atmosphere. Samantha the Westin coordinator was very helpful and walked my bride and I through many important decisions. My wife and I very pleased with the quality and caring attitude and expression of the Westin staff. The in house banquet catering is superb, I got high compliments from my co-worker for a wedding with a great locale and great food. Another compliment from a long time friend this is the best wedding of many in recent years.
---
WESTIN IS THE BEST!!!
Reviewed on

10/19/2013
kristen m
We used the Westin for ceremony, Reception and for guests to stay over. They were flexible to meet our demands and it's beautiful there. We got married outside and had our reception inside the Lakeside pavilion tent. I am super pleased and would refer people there any time. The food was awesome and we got so many compliments. Sam was our wedding coordinator and she was very nice and helpful and answered all of our questions. I can't say enough good things!!
---
Beautiful
Reviewed on

10/06/2013
nicole c
We had our wedding in the tent at the Westin and it was beautiful. The people were great to work with and everyone had a wonderful time at the wedding.
---
Beautiful Wedding!
Reviewed on

9/23/2013
Emily T
We had our reception in the pavilion (outdoor tent) at the Westin in Itasca. We had 160 guests. I didn't want to have my reception in a typical hotel banquet room but I still needed to be at a hotel for my out of town guests, and this was perfect! Our cocktail hour was outside on the patio and our guests raved about the passed appetizers! Our wedding coordinator (Jill) even saved some for the wedding party for when we got to the reception after we had finished photos! They did our two signature cocktails at no charge and the food was great! Seriously the best food I have ever had at a wedding, and even better than some restaurants too! It was definitely worth the money, and the staff was so nice an accommodating from the planning process through the night of.
---
Perfect!
Reviewed on

9/15/2013
Beata C
We actually just had the reception there and it was absolutely perfect. It was a small reception and we were in the Lakeshore Room. The cocktail hour was in the main lobby and it was beautifully set up. I liked that we had a few tables, chairs and sofas for the guests to sit down on during the cocktail hour. I've been to some weddings where you had to stand the whole hour... The service during the reception was outstanding, everything was as planned, and on time. We heard tons of compliments from our guests about the food. Overall, we had a great experience planning our wedding at the Westin. Samantha was on top of everything and she made it easy for us. She was very professional and always available to answer any questions. She responds to e-mails right away. Thank you!!!
---
Great experience from start to finish!
Reviewed on

9/02/2013
Alison S
Working with Samantha from the Westin made our wedding planning so easy! She took care of everything and made sure it all went off without a hitch. I felt like I was emailing her constantly with tons of questions,and she always got back to me right away with answers. There was so much attention to detail, and they were always trying to make sure everyone was taken care of. For example, A guest of ours had a medical issue before the wedding even started and had to go up to her hotel room, and they brought up a meal from the wedding to eat, including the cake! The whole experience of planning and the actual day itself were perfect :)
---
A must see for a Chicagoland wedding reception!
Reviewed on

5/30/2013
Tim K
After thoroughly searching Chicagoland, we are very pleased to report of our exceptional wedding reception experience at the Westin in Itasca, IL (centrally located and near O'Hare) this month for our oldest daughter and son-in-law. Literally "from soup (the best ever) to nuts" (wedding cake) and all the courses in-between, the food was delicious, and the drinks were plentiful - with prompt, pleasant and professional service … almost doting! The pavilion and dance floor were comfortable and beautiful, as was the cocktail hour lobby and outdoor veranda, pond and fountain; and they provided spotlessly clean and nearby bathrooms for our guests' convenience. The hotel rooms are top-drawer and an unbelievable value on a weekend. We continue to receive countless compliments from our family and friends on the entire venue experience which exceeded our lofty expectations. Extra special kudos to the doorman/valet Ben, (female) Sam at the front desk, MaryAnn the evening manager, and Samantha Bauman the wedding catering Manager!
---
Our wedding on 5.3.13
Reviewed on

5/16/2013
Jaclyn K
Our wedding was held at the Pavilion tent a couple weeks ago. It was a day that dreams are made of; and alot of that is due to the incredible staff, especially Samantha and MaryAnn for all of their help in executing the best day ever for us! Samantha was wonderful to work from the moment we signed our contract to the day of our wedding. Samantha is easy to work with, knowledgeable, creative and willing to help out with any special requests. Samantha was prompt in returning phone calls and e-mails as well. The staff treated us & our guests like royalty and the food was delicious. The Westin exceeded all our expectations. :)
---
Amazing Weekend
Reviewed on

4/19/2013
Colleen H
My husband and I booked the Westin a year in advance and had our wedding last weekend. The Westin was wonderful! Samantha answered all of my questions quickly. The hotel were flexible as questions can up throughout the planning process. Our hotel room was absolutely magnificent! We stayed there for 3 days. Our room was perfect. At the last minute, they had an extra room available and moved our cocktail hour from the lobby to a private room. The bellmen were super helpful always helping us carrying all of our belongings. The food was delicious, the drinks were amazing, and the price was great. We looked at 4 other venues and this was definitely the best place for the price and everything that it encompassed. I can honestly say I have nothing but positives things to say about our experience at the Westin.
---
Send Message