Home

Tides Folly Beach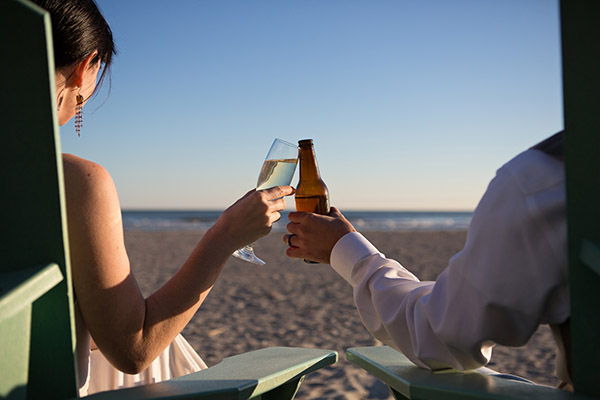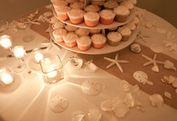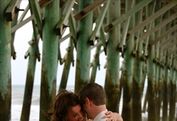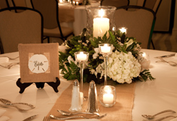 About this Vendor
Beach Weddings
**Complimentary ceremony space. Now offering outdoor reception space on the oceanfront pool deck.** Ceremonies on the sand, large or small, the Tides on Folly Beach offers full service & catering on the Atlantic Ocean. Private, ocean-front reception space hosting from 10-300 guests.
Amenities + Details
Amenities
Handicap Accessible

On-Site Accommodations

Indoor

Reception Area
For more details about amenities, please message the Venue.
Ballroom, Waterfront, Beach, Hotel, Restaurant
Contact Info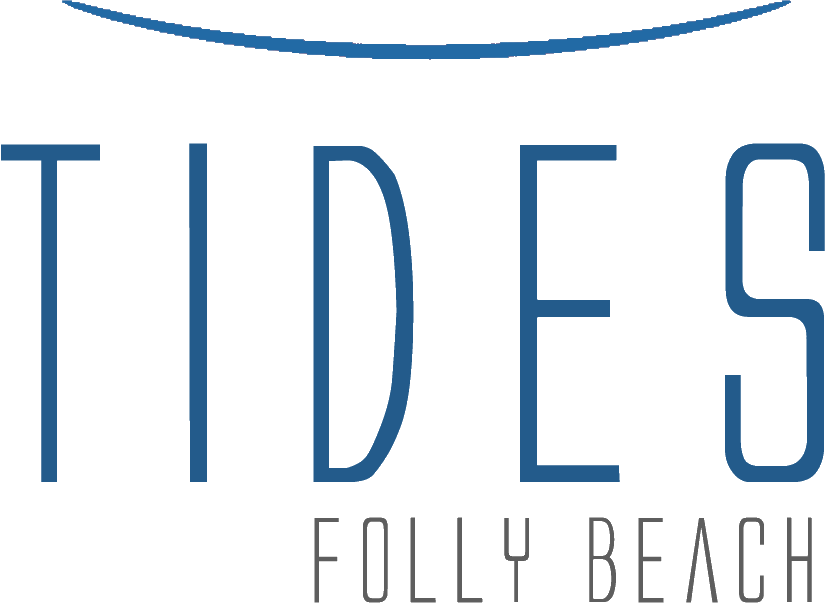 One Center Street, Folly Beach, SC
Tides at Folly Beach
Reviewed on

7/09/2013
Claire W
We had our wedding on the beach at Tides Folly Beach and we loved it. Blair Stegall was the person that we spoke with and she did a fantastic job. The scenery was beautiful, the food was delicious, and the venue was awesome. I would not have changed a thing.
---
Best Wedding Ever!!!
Reviewed on

10/31/2011
Loren D
I had my wedding yesterday at the Tides Hotel on Folly Beach. Their in house wedding coordinator, Blair, did a fabulous job dealing with me and my mom's craziness leading up to the wedding. She was nothing but calming, helpful and accommodating. Communication was slow via... Read More email, but every time I actually called she was available and helpful. We had a blast doing the food tasting and walk throughs. During the wedding weekend, the customer service staff was amazing in dealing with the huge amount of demanding guests we brought in. Everybody loved the hotel rooms, views, restaurant and atmosphere. Blair did a great job accommodating our hotel room needs like getting us a very late check out for us to get ready in one of the hotel rooms, transferring my suitcase to my honeymoon suite, etc. They did a great job getting vendors coordinated and in the right place. The florist somehow found me in my hotel room, the cake delivery went without a hitch, and I wasn't bothered about anything. There was one dilemma before the ceremony when the chair delivery that the Tides arraigned for our beach ceremony was not large enough. Blair did an excellent job breaking the news to my mom, with sandwiches and champagne and assuring us everything would be taken care of. The staff was a little slow in getting extra banquet chairs out to the ceremony location, but eventually they got our guests all seated and ready! The ceremony was very windy but completely gorgeous! We had a cocktail hour on the patio at Blu, most of which I missed but everyone raved about the food during this time. Then we moved inside for the reception that was in their restaurant, Blu. We had 120 people and they did an amazing job fitting all of the tables and making it not too cramped. We had some of our seating outside which worked out great and they had nice fire pits set up to keep things warm. We had a buffet meal and all of the guests raved about the food. The room looked beautiful with layout, decorations and set up which we left up to them. We had the time of our life dancing, mingling, and eating and the Tides took care of everything. Everyone said it was the best wedding they'd ever been to! Personalized, enjoyable, a great view and a good party! I can't say enough about Blair and the entire staff at the Tides.
---
Wonderful Wedding
Reviewed on

9/25/2011
Katelyn H
My wedding was an absolute dream come true. Blair was extremely helpful with every step in the planning process, was flexible and extremely patient with me :). She was there the day of to make sure everything went well. Not to mention the food was amazing! It was a bit on the... Read More pricey side, but I guess that's what I get for a beach wedding!
---
Cautious
Reviewed on

4/14/2015
Alisa M
They inappropriately charged my Grandmothers card over 2000 and tried to charge us for a bar tab that was not ours. It took a week of phone calls to resolve the issue and they were never apologetic
---
Loved it
Reviewed on

11/29/2014
Randi H
The accommodations were wonderful! My parents loved their room. Everyone at the hotel is so helpful and nice. The hotel itself is beautiful and so is the ocean view from the rooms.
---
Beautiful, affordable beach wedding
Reviewed on

10/18/2014
Our experience with Tides was mixed. In the time between signing our contract and our wedding, they changed our contact person without notifying us, leading to weeks of unanswered emails and calls. It finally came together in time for the wedding, though, and the event itself... Read More went great. The beach is gorgeous and adds so much to the atmosphere (and photos). We got married on the sand, then moved inside to a ballroom for our reception, where everything flowed smoothly. Our guests enjoyed the food and the scenery. There were a few minor snags: the groom's last name was misspelled on the menus, and the cake was served late, but overall it was the wedding we were hoping for and everyone had a good time. I'd recommend Tides as a wedding venue with the caveat to stay on top of the planning yourself (or hire a coordinator, which we didn't do).
---
Amazing Destination Wedding Venue!
Reviewed on

9/28/2014
Alana D
We recently had our wedding at Tides Folly Beach and had an, overall, amazing experience. On our wedding day, there was a slight lack of communication and I was not told until the morning of that there was another wedding going on at the same time, which would result in me... Read More having to go through the back kitchen (dragging my dress through water on the ground) to get to my reception; however, the staff was amazing and even helped me hold my dress up so it wouldn't get damaged and guided me to where I needed to be. The food was great—so good in fact, that nobody wanted to eat our wedding cake because they were so full after their four courses. During the reception, the only bathroom nearby backed up and started leaking sewage everywhere. The sewage leaked under the wall and onto the carpet in our reception room, but the staff was so apologetic, preparing a guest room for us to use as a bathroom, and even giving us a partial refund for the inconvenience. Our guests didn't seem to mind (though, it could have been the alcohol that calmed their nerves haha). I would recommend Tides Folly Beach for any bride wanting a beach wedding. The beach is absolutely gorgeous, the pier makes for some amazing photos, the reception food and cakes are delicious, and most importantly, the staff is absolutely amazing—they will do their best to make sure your day is as close to perfect as possible. I am so incredibly happy with our choice to have our destination wedding at Tides Folly Beach! P.S. Make sure you put one of your friends on Beach Patrol to politely ask people to move out of the way so they will not be in your pictures. You would think people would be considerate enough to not sit between your arbor and the ocean, but they aren't. We had one of our friends go ask everyone to move and they did—except for one woman who was on her cell phone and got the privilege of being photoshopped out of our pictures. haha
---
VERY GOOD
Reviewed on

11/29/2013
TRICIA C
HAPPY OVERALL
---
Not Happy
Reviewed on

12/10/2012
Whitney S
I was just looking for venues in the area and had been talking with Blaire about their venues. I set an appointment 2 weeks in advance with Blaire, coming from out of state to see the venues and talk prices. When I got to Tides, they knew I had an appointment, but Blair was... Read More not there, Heather was the one that showed us around the hotel. Heather was very nice but knew NO INFORMATION. I asked about prices, availability, etc and Heather stated that she didn't know any of it and would have to check with Blair (and Blair didn't answer her phone when Heather tried to call her to get my questions answered). It was a BIG waste of our time, gas, and efforts!
---
Tides gave me my perfect wedding!!
Reviewed on

10/07/2012
Monica M
Working with the Tides was great! Blair made everything so easy, and the staff the day of the wedding were on top of everything!! everything was amazing! We live in Charleston but being at the Tides for the weekend was like being on vacation, 99% of our guests were out of town... Read More and having everyone all together was great!
---
Beach Bride
Reviewed on

5/15/2012
Lindsey L
We had our rehersal dinner at the Tides Hotel. The food was delicious and the staff was excellent. The space provided was perfect for our party. We also had an after dinner cocktail party which was also hosted by the Tides and they did a great job of setting that up as well. I... Read More gave them 4 stars only because the person that was assigned to host our event was at times stressful given the time sensative matter because she would not respond to questions for a few days and was a little bit distracted.
---
Wonderful place, expected more though
Reviewed on

10/14/2011
Jody C
I loved this place, it was absolutely beautiful and my wedding was wonderful. I had two big issues with it though. My first issue was that I could never get in touch with the manager in charge of weddings. We gave up on calling her and leaving messages because she never once... Read More returned them. Even the week before my wedding we had to email her three times just to get one response, with the exception of when money was involved. If we were paying for something then we got a response within 24 hours. My second issue is that we had on our contract that we had also rented out the outside deck. Later that night when I complained that there were people on the deck, not with the wedding drinking from our bar, they told us we did not rent the deck and that the people could stay. I really did like this place, the bartenders and waiters were fabulous. I just was very disappointed because I spent a lot of money on them and expected better service from the management.
---
Beautiful
Reviewed on

9/13/2011
candace h
We got married in the middle of hurricane Irene...and the staff and catering people were awesome! They helped ease our minds and made sure everything went smoothly. The sun came out and it was a beautiful wedding!
---
Cozy and convenient
Reviewed on

7/08/2011
Heather M
We stayed at the Tides before and after our tiny beach wedding. They say that it is a full-service hotel, but it is still run like a Holiday Inn. (The sign still said Holiday Inn in 2010). The bed was comfortable and we had a window overlooking the beach. The housekeeping... Read More left much to be desired. I even asked a maid to clean our bathtub and left a little lotion to make sure it got down. She cleaned up the lotion but didn't scrub the tub! Beach towels are not provided by the hotel but you can buy them in the gift shop.
---
Ok Place
Reviewed on

11/29/2010
Angelica R
it was ok not what i wanted
---
Send Message