Home

TLC Bridal Boutique Inc
About this Vendor
Our gowns will capture your heart
TLC Bridal Boutique offers brides moderately priced gowns in a high-service environment. We would love to help in your search for the perfect gown. Call us for your appointment and enjoy our relaxed atmosphere where we truly believe in the value of customer service. Always by appointment.
Details
Bridesmaid Dresses, Mother of the Bride Dresses, Wedding Dresses, Dresses, Dry Cleaning + Preservation, Plus Size Available, Private Appointments Available, Fashion
Contact Info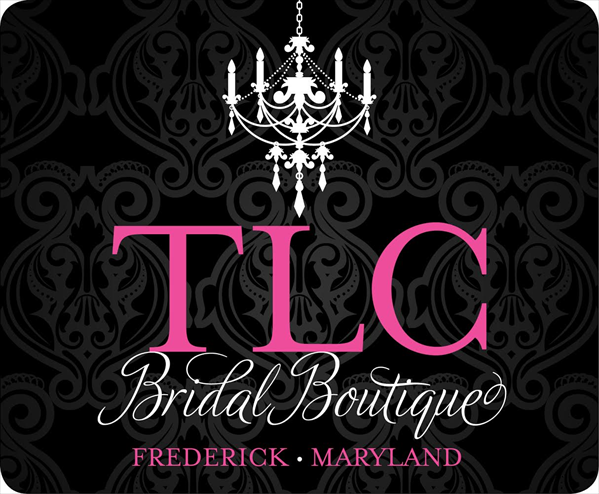 TLC is Awesome!
Reviewed on

5/07/2014
Tammy V
TLC Bridal blew away my expectations. I came in quite nervous as my previous appointment at Davids Bridal didn't go as well as I would have liked. They were very impersonal and didn't offer any recommendations based on my body type; Rather they simply let me try on ones that I... Read More thought I was going to like. The awesome ladies at TLC were very much involved in my selection and made sure that my choices were based on logic rather than just acquiescing to what I thought looked good on the rack. They take their time with you and make sure you are 100 percent satisfied with your choice. I'm glad I found them and it's worth the trip for anyone in the DC Metro Area.
---
It's all in the details
Reviewed on

2/22/2014
Michelle S
And that's where TLC Bridal excels. From the chalkboard outside the reception area welcoming the day's appointments, to having the appropriate undergarments for trying dresses on, TLC is indeed "tender loving care." The salon is upscale and quaint, but unpretentious with... Read More superior customer service. I never felt rushed, nor pressured to buy a dress from the salon. I was given the details of my top two choices to take home with me -- definitely not true with other salons I visited. I met with Sue for my first appointment and then my measurement appointment. Sue and the other TLC employees I interacted with were friendly, down-to-earth, and most importantly, have a great sense of humor :) Even if you don't live close to Frederick, it is worth the drive!
---
Reviewed on

5/19/2017
Melissa E
After almost losing hope of finding THE dress, the ladies at TLC made that dream possible!! I'll always recommend TLC Bridal Boutique to everyone!
---
Reviewed on

2/28/2017
Ashley M
I can't say thank you enough for the amazing experience. I was treated like royality, the consultants stayed in my budget, and helped me find my dream dress!
---
Reviewed on

1/30/2017
Jessica L
Overall I would reccomend TLC Bridal Boutique; the owner is very understanding and helfpul, they have a wide selection of beautiful dresses, and overall have a fun atmosphere. However, my initial experience here was not great. The lady who had my appointment didn't listen to... Read More feedback, refused to put me in the types of dresses I was asking to try on, and felt the need to fill my appointment with A LOT of body shaming. There was one dress in particular that I fell in love with right away, she absolutely refused to let me try it on. Eventually the owner, JayJay, heard me asking to try it on. Without hesitation, JayJay took the dress off the mannequin and let me try it on. I knew instantly it was the dress, but I left without buying it initially (my mom wasn't able to make the appointment and I wanted to have a chance to chat with her and show her pictures before purchasing). When I returned to purchase the gown, I spoke to JayJay and Suzanne about my previous experience. They were both very understanding and willing to hear me out. As it turns out, JayJay and Suzanne are both a TON of fun, and we got along really well. Needless to say, my appointment would have been much different with either of them. Overall this is a great shop, just make sure to ask for Suzanne or JayJay when you make your appointment.
---
Reviewed on

1/26/2017
Samantha H
It was a wonderful experience! They stayed within my budget and helped me try on a multitude of dresses and offered real opinions. 100% would recommend to anyone looking for their dress in the Frederick area.
---
Reviewed on

1/11/2017
Robin S
I tried on dresses at several different boutiques, but TLC is the best. I felt comfortable immediately and the staff was so friendly and knowledgeable. They listened to what I wanted in a dress and helped me find the perfect choice. JayJay and Suzanne were both awesome and... Read More the boutique is beautiful and intimate. It was a wonderful experience and I recommend them very highly!
---
Reviewed on

1/03/2017
Heather H
AWESOME SHOP! Loved the ladies that were there to help me find my dress. So accommodating and friendly. Great Service!
---
Reviewed on

1/03/2017
Heather H
AWESOME SHOP! Loved the ladies that were there to help me find my dress. So accommodating and friendly. Great Service!
---
Reviewed on

12/28/2016
Lindsay K
Great small boutique, friendly staff, great prices.
---
Reviewed on

12/28/2016
Theresa S
TLC Bridal surpassed all my expectations for my wedding dress search. The owner was extremely helpful and accommodating. She allowed us to hold our bridal execlusive on an afternoon that the shop is typically closed. I am so glad I chose to have a bridal execlusive with all my... Read More lovely ladies, the experience was so intimate with minimal stress and so special for us all. On top of the stellar service TLC provides, all the gowns are absolutely gorgeous and reasonably priced. I would highly recommend TLC bridal to any bride to be along with a bridal exclusive if possible.
---
Reviewed on

12/28/2016
Jillian G
An absolutely wonderful experience. I never felt rushed or pressured to buy anything. They wanted to know your story and find you the dress you've always dreamed of. The prices are beyond reasonable and they have a great selection. I worked with Suzi who was extremely... Read More accommodating and truly just a pleasure to work with. I highly, highly recommend TLC Bridal Boutique.
---
Reviewed on

12/28/2016
Danielle P
I love TLC and Suzi is amazing! Thank you so much for helping me find my wedding dress!
---
Reviewed on

10/23/2016
Taylor C
I was looking for a bridal salon that was shabby chic, and gave you this antique chic/home feeling. I love shopping in historic districts! I wanted to be able to show up with my "entourage" and my Starbucks coffee! Lol! They were so warm and welcoming, extremely helpful, stuck... Read More to my budget, and stuck to dresses that were exactly my vision from my Pinterest board. How I ended up with my dress: the lady who helped me told me they had just gotten a dress in that she thinks would be perfect on me. And sure enough she was right! She pulled out this beautiful Justin Alexander dress that was mermaid style, had an open back, and a big beautiful tulle bottom and train. It was my dress! And a dress I was sure was above my budget, but it wasn't. I would highly recommend TLC to anyone and everyone.
---
Reviewed on

10/17/2016
Kelsey D
The lady I worked with was so personal and absolutely spot on with what I needed!
---
Reviewed on

9/16/2016
Jessica B
I had gone to 2 bridal stores before I went to TLC Bridal, and compared to my other appointments, this appointment so was much more enjoyable! The employee that helped me really listened to what I was interested in and builded off of that to find the perfect dress for me!! I... Read More can't say enough good things about this boutique and I would recommend it to anyone! Thank you TLC Bridal for helping me find the dress of my dreams!
---
Reviewed on

9/13/2016
Moriah T
Staff was professional and efficient-- they picked dresses within my interest and intensively ensured my happiness was a priority. I can't wait til the dress comes in!
---
Reviewed on

8/31/2016
Lindsay K
I had the most amazing experience finding my dress at TLC Bridal Boutique! From the moment my family and I stepped into the boutique, we felt incredibly welcomed and excited! Suzi was fantastic and couldn't have been more helpful with narrowing down what type of dress I really... Read More wanted (I didn't have a specific idea of what I was looking for) and also what was flattering on me. I found my perfect dress and cannot wait to put it on again! I couldn't have asked for a more perfect dress shopping experience.
---
Reviewed on

8/21/2016
TLC Bridal Boutique was wonderful. As a bride I was looking for a setting that would allow my friends and family to be there with me to experience my special day as well as offer a variety of dresses and helpful staff. TLC Bridal Boutique delivered on all requirements. I had an... Read More amazing experience and the stylist scheduled for my appointment was amazing. She made me feel so comfortable and truly helped me to find what would look best on my body. I had an idea of what I wanted, but by the end of the appointment I walked away with something completely different and unique. I can't wait for my wedding day and I don't think I would have found the right dress without the help of the ladies at TLC Bridal Boutique. I would highly recommend this boutique for any bride!! Thank you TLC Bridal Boutique!!
---
Reviewed on

8/16/2016
April M
I went to 4 different shops before finding the perfect wedding dress at TLC Bridal! The staff there was very friendly, helpful and honest. When I told Sue I wanted my mom (who lives out of state) to see the dress before purchasing it, she told me I could come back in a few weeks... Read More to try the dress on again with my mom. I never once felt rushed during my appt or pressured to purchase a dress. I would recommend TLC Bridal to any soon-to-be bride! 🙂
---
Reviewed on

8/16/2016
The staff was amazing and very patient with me, throughout my visit. I traveled from North Carolina and it was well worth it!
---
Reviewed on

7/28/2016
Russell G
TLC was the first bridal salon I went to for my wedding dress. I had a lovely, personalized experience. We were able to stick to my budget, with all of the dresses being under $3,000, but many between $1,000-1,500. We ended up narrowing down all of the choices to one. I didn't... Read More buy the dress from TLC, and in fact I ended up with something completely different, but I would highly recommend TLC to my family and friends.
---
Reviewed on

7/03/2016
Kathryn
Amazing Experience! I currently live out of the country and was only in my home town for a week. Much to my surprise, my planned wedding tasks while home (venue and caterer) went much more smoothly than could be expected. A dream for any bride is to go dress shopping with her... Read More mom and family, so we decided to search last minute for a bridal shop. Well TLC gave us that experience. We emailed the day before + after store hours, for the next day. We knew there was a limited chance they would even see the email but they did! Not only did they accommodate our shopping experience but opened a half hour early for us. Thank you to the team at TLC for giving us that time together to shop for the perfect dress!
---
Reviewed on

6/24/2016
If I could give them more than 5 stars I would! Everyone at TLC was warm, welcoming, friendly, and super helpful while shopping for wedding dresses. I would highly recommend TLC! Even if you are not in the Frederick, MD area it is worth the trip!!!
---
Reviewed on

6/21/2016
Trina S
This is the perfect place to shop for a wedding dress. Jay Jay and her assistants were wonderful and a joy to work with.
---
Meet The Owner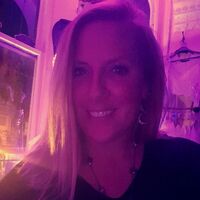 Jessica Bidle
I have been in the wedding industry for 15 years before I bought this amazing shop. I love what I do and working with each and everyone of these fabulous ladies. Customer satisfaction is my highest priority.