Home

Top Hat Entertainment DJs
About this Vendor
Lancaster and Central PA wedding specialists!
I specialize in making your day a tasteful, fun wedding. I have an unmatched music catalog and knowledge to keep the dance floor filled! I cater to YOUR wants and needs on your day to help ensure a successful and memorable event. Visit our website www.tophatdj.net today!
Details
Classical, Country, Disco, Folk, Hip-Hop, Jazz, Pop, R&B, Rock, Arabic, Indian, Klezmer, Latin, Persian, World Music
Ceremony, Reception, Wedding
MC Services, Recorded Music, Sound Equipment, Music
Contact Info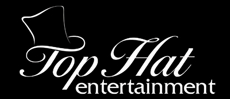 324 Atkins Ave, Lancaster, PA
Reviewed on

8/12/2015
Sarah F
Roger from Top Hat Entertainment DJs was our DJ for our wedding reception and he was absolutely fantastic!! My husband and I planned an out of state wedding (back in my hometown) and we actually never met Roger until the day of our wedding (this could have been a big risk)! We... Read More chose him based on recommendations and reviews and we trusted that all of the great things we had heard about him, we were going to get. He surpassed our expectations and we were beyond pleased with the job he did! He made things easy by communicating through email/phone and was always prompt with his responses. He was incredibly professional to the point of his style of dress being extremely tasteful as he matched our wedding colors! He also gave us CDs that had all of the different songs we chose for each event on them.. something that wasn't even expected, but was greatly appreciated! He played all of the songs we wanted, worked incredibly well with our guests and their song requests, and knew what to play at the right time to keep everyone on the dance floor. There wasn't a time throughout the entire night where the dance floor was empty and a lot of that is due to Rog! Our guests kept saying how our DJ was awesome the night of and we continue to hear how much they enjoyed him! We will absolutely recommended him to everyone we can as they will not be disappointed!! Thank you Rog for making our wedding day one that we wish had never ended!!!
---
Rog with Top Hat was FANTASTIC
Reviewed on

1/13/2016
Cailyn T
Roger was FANTASTIC. He went above and beyond and our reception was so much for for us and our guests. The music he selected was the perfect amount for each age group and he transitioned them beautifully. We had such an amazing time on the dance floor with our guests and he did... Read More an awesome job of keeping the dance floor full! Rog was so attentive to us all evening and made us feel so special, even asked if he could get us drinks at one point during dinner! We could not be happier with our choice in having Rog as a DJ and would highly recommend him to anyone! We are looking forward to seeing him again at our friend's wedding in December. Thank you so much Rog!!
---
Reviewed on

10/03/2015
Roger was just amazing. He worked closely with us before the event to make sure ALL the music for ALL parts of our night were perfect. We were a very picky couple! He played all of our favorite songs during cocktail and dinner and then kept the dance floor packed for hours (not... Read More always an easy feat at a wedding). He even encouraged us to make a "Do Not Play" list of songs not to play (and he didn't play them). Weeks after the wedding, we are still getting compliments from friends and family on the music from our wedding and multiple people are asking for his name. I recommend Roger for any wedding or any event where you want great music and great energy!
---
Reviewed on

4/15/2016
AbsolutelyTHE BEST! Rog just plain ol" rocked it at our wedding. From start to finish he crushed the dance floor and had all of us dancing.!
---
Reviewed on

3/11/2016
So incredibly happy.....Roger was professional, prompt and courteous throughout. Our family aren't big dancers but he seemd to make it feel like a party atmosphere nonetheless. His announcing style is impeccable as we had many difficult names. He was just a perfect match for us!
---
Reviewed on

3/11/2016
We just loved him! From start to finish,Roger was SUPER easy and fun to work with in planning the music for our big day. The day of, he took care of EVERYTHING for us so we could just sit and relax. Everyone had such a great time at our wedding. I was we could do it all again!
---
Reviewed on

3/05/2016
We had VERY specific qualities we wanted in a DJ. My husband and I have been to many weddings. We knew exactly what we did and did not want. Rog fulfilled each and every quality we were looking for. He was lively without trying to be the "star" and truly took pains to make... Read More sure sure we were happy at each and each step along the way. We found him here on the Knot and was (ironically) the recommended DJ at most of the venues we were considering. He was a great choice for us and will be for you as well! A++++++___
---
Reviewed on

2/16/2016
Just the best....out of all of our vendors,to work with. He was quickest to respond and just helped us out the entire day. We were very picky about our music and he played everything we wanted. You can tell he loves what he does. Great work!
---
Reviewed on

2/15/2016
Absolutely AMAZING! Roger was everything you would want in a DJ. Organized and prompt, he helped our reception be the event we dreamed it could be. The dance floor was filled from start to finish. The pictures and videos he took were amazing as well as the CD of event songs he... Read More played. A true pro from start to finish. No gimmicks or cheesy stuff, just an all around great guy who knows the wedding business!
---
Reviewed on

1/04/2016
Roger was amazing! My husband and I are very picky with our eclectic music choices and Roger was able to bled our choices with our guests choices! He was able To make Everything for our NYE wedding run so smoothly !
---
Reviewed on

11/16/2015
Regina S
Roger/Top Hat Entertainment was a great choice for our November wedding ceremony and reception! He played the songs and genres that we requested, but also just played what the crowd was interested in. He kept people dancing all night, which was all we wanted! He is... Read More professional and a great DJ. Thanks Roger!
---
Reviewed on

11/05/2015
Roger's attention to detail is simply amazing. It is the small things that makes the difference between a good dj and a great one. Roger sees and knows weddings. You can tell. He was so helpful during the planning process, answering every email within the hour. The day of, he... Read More simply knocked it out of the park, playing the perfect music at the perfect moments. Our family and friends absolutely could not stop raving about him. A++++++ GREAT JOB, ROGER. Thank you!
---
Reviewed on

10/26/2015
EXACTLY what my fiancé / wife wanted. Low key but upbeat. GREAT music selections. Great style. Could not have expected better. Crowd and family loved him!
---
Reviewed on

10/15/2015
Christina D
Roger from Top Hat Entertainment was amazing to work with! He did an excellent job at both my ceremony and the reception and my guests loved him! I would definitely recommend Roger to anyone who is looking for a DJ - the pricing is very reasonable and on the lower side of what... Read More I found when looking around but with high quality.
---
Reviewed on

10/10/2015
We took hiring a do VERY seriously. We had been to so many weddings where the DJ was too loud,obnoxious or just flat out ruined thenight. We found Roger here on The Knot,met with him and made one of thebestdecisions of the wedding in hiring him. He was everything we wanted and... Read More more. Mature, customer centered and truly a nice guy. We had a very specific vision of what our wedding should be andRoger delivered. He was simply perfect. Thank you,Roger for being the DJ we needed to make our wedding a night to remember!
---
Reviewed on

9/13/2015
Hired Roger for my daughter'so wedding back in March. He was simply a perfect match for our varied crowd. He was a super MC and had the right blend of music. Thank heavens I made the right choice for my picky daughter!!
---
Reviewed on

8/22/2015
Amazing from start to finish. Loved his response time while planning and was perfect on site at my wedding. Rog is the best!
---
Reviewed on

8/17/2015
Just the best! Roger's personality and style were exactly what we were looking for. Cool, sophisticated and lots of fun!!! My freind and family could stop complimenting me on how great the DJ was!!! Thaks Rog for making our reception a BLAST!!! 5 STARS ALL THE WAY!!!
---
Reviewed on

8/07/2015
Everything we wanted...and MORE! Roger went above and beyond our expectations for our wedding day. He helped keep everything on track with his professional MCing and truly made it a night to remember once we got dancing. We really could not ask for any better. The pictures he... Read More took and the souvenir CD Of our songs only added to what he provided for us. EXCELLENT!!! AWESOME!!!!
---
Reviewed on

7/31/2015
Absolutely fantastic! Roger was a great MC and amazing DJ! He followed our strict Playlist (no chicken!) and mixed it up for a great party! So happy with the job he did!
---
Reviewed on

7/29/2015
Rog iis a polished professional!!! If you are looking for a mature, professional DJ who can keep the dance floor filled, look no father than Rog!! He was great in all aspects of the day. Ceremony went off without a hitch (no dropout of the mics which I always seem to hear at... Read More weddings). He helped us stay on time with the formal events without getting pushy about it. He was consdierate when having to interrupt a conversationto do the next event (like cake cutting, etc.) After the formal events, we kicked off our shoes and danced, danced, danced!!! It was so much fun dancing with my family and friends!!! Everyone was exhausted by the end of the night!!! Truly a night to remember... Thank you, Rog! You are the BEST!!! Alyssa
---
Reviewed on

7/19/2015
Jenna L
My wife and I could not have asked for a better DJ. I would recommend him to everyone. Our guests loved him and he knows how to get the guests up and dancing. He was great. Thanks Roger!
---
Reviewed on

7/18/2015
Roger was the du for our ceremony and reception last summer. It is only after being to three of my friends weddings that I realize just how good Roger was. His personality has just the right flair without acting like he is the star. His mix of music was great. He truly tried to... Read More play music that everyone would dance to. His professional dress really puts him apart from the other dis we saw. He even wore a tie to match our color scheme! Roger was truly an awesome djj for us.We were lucky to get him!
---
Reviewed on

7/08/2015
Just flat out amazing. Professional,courteous,organized...everything you would want in a wedding DJ. Could not have been happier.
---
Reviewed on

6/25/2015
JOYCE M
My husband and I wanted a low key, cocktail-type reception. Nothing fancy or loud, just a classy black-tie event. After researching DJs, we found the perfect DJ in Roger. He was great! Well dressed and mannerly. he helped us through the formal events like the pro he is. Once the... Read More dancing got started, he stuck to a strict playlist of artists that we wanted to hear. It was perfect. The entire evening was smooth and classy, just what we wanted. I really do not think too many DJs could have done what he did. Kudos, Roger! Keep up the amazing work!
---