Home

Top Hat Entertainment DJs
About this Vendor
Lancaster and Central PA wedding specialists!
I specialize in making your day a tasteful, fun wedding. I have an unmatched music catalog and knowledge to keep the dance floor filled! I cater to YOUR wants and needs on your day to help ensure a successful and memorable event. Visit our website www.tophatdj.net today!
Details
60s, 70s, 80s, 90s, Arabic, Big Band/Swing, Classic Rock, Classical, Country, Disco, Folk, Hip-Hop, Indian, International, Jazz, Klezmer, Latin, Oldies, Persian, R&B, Soul, Top 40/Pop, Variety
Ceremony DJ, Ceremony Music, Cocktail Hour Music, Coordination Services, Lighting, MC Services, Uplighting
Contact Info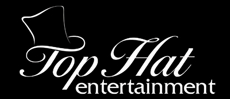 324 Atkins Ave, Lancaster, PA
You must use Top Hat Entertainment at your next event!
Reviewed on

1/10/2015
John M
My husband and I were blown away by our experience working with Rog at our December '14 wedding. So many people shared with us how much they enjoyed the music at our reception. Several said it was the best they had heard. Everyone--all ages--were dancing all night! Rog really took charge to maintain the flow of the evening's events (i.e. entrance, toasts, special dances, etc.). He really allowed us to just enjoy the event with our friends and family--no stress! If we had it to do all over again, we would 100% use Rog with Top Hat Entertainment. Rog is a true professional.
---
The find of the wedding!
Reviewed on

2/02/2015
Finding a DJ was last on your list when we were planning our daughter's wedding. We had no where to turn, so we used websites like the Knot to help guide us. We read Rog's top notch reviews and they were right! Stylish and fun, Rog was a classy addition to our daughter's wedding day. She was hesitant at first when I told her we found the DJ, but Rog had the entire crowd dancing to songs old and new. He truly made the event a party our family will never forget. My husband and I have seen many other DJs. Most are loud and just flashy. Rog was on the mic when he needed to be and no more. He did not try to steal the show. Thanks Rog for making our daughter's wedding a night to remember!!!
---
Just brilliant!!
Reviewed on

1/24/2015
Nothing short of brilliant...exactly what we needed. Rog set the tone for the evening with his flawless introductions and the rest of the evenng flowed perfectly! My friends and family were amazed at his ability to blend the different types of music to keep everyone happily dancing. A+++++
---
Could not have been any better!
Reviewed on

3/22/2015
Roger was the DJ for my wedding reception and we were absolutely overjoyed with the job he did. The entire night was absolutely magical and Rog was a major reason why. His MC skills are awesome, announcing our huge bridal party perfectly with just the right flair. He guided us expertly through the evening and played EXACTLY the right. Mix of. Music for my family and friends. I truly feel the night could my have gone any better. On the bus back to the hotel everyone was complimenting us on our DJ! Thank you, Rog for a night we will all never forget!!!
---
Fantastic!
Reviewed on

3/21/2015
Tracy C
We can't say enough great things about Roger. Throughout the entire planning experience, he was fantastic to work with. His response time to all of my (many) e-mails was fantastic and his online planning tool really helped me think through the details of our wedding day. The day of the wedding, he was on time and everything went perfectly. We also booked his photo booth and it was definitely a hit at our wedding. I'm so happy that we had him as part of our day and I have already recommended him to friends. If you are looking for a great DJ, look no further than Roger! You'll be happy that you did! Thank you for everything!
---
Professionalism!
Reviewed on

2/14/2015
Rog is the consummate pro. Of all the djs we met with,this was the deciding factor. We did not care about fancy lights and strobes,we wanted people to enjoy themselves and feel comfortable. Rig delivered above snd beyond our expectations! The music volume was perfect for our guests to talk if they wanted to (our pet peeve at every wedding we have been to) He played the perfect mix of tunes for young and old. Thanks Rog-our families had a last thanks to you!!
---
Really made the party!
Reviewed on

1/24/2015
Hiring a good dj was my one job for our wedding! I searched high and low because I know how important a good do is. Rog was the perfect choice! My family was so I,pressed by his professional style. I gave him a pretty expensive playlist and he stuck to it like a champ. My wife was thrilled, which made me thrilled as well! Rob truly seems to enjoy what he does. And he does it really well!
---
SAVED THE DAY!
Reviewed on

1/02/2015
Rog was well liked by the guests and saved the day when our original DJ did not show up! We would highly recommend him! He was polite, professional and really knew how to get the crowd pumped! I should have hired him to begin with! Thank you, Rog!
---
SO Happy!
Reviewed on

12/29/2014
My husband and I are from out of town, so we booked Rog for our Lancaster wedding based on the reviews. They were right!! Rog did a fabulous job for us! He guided us expertly through the formal events and then played EXACTLY the type of music we wanted. Our family and friends had a blast with him!! He really seemed to enjoy himself as well!!! Thanks, Rog!! You rocked it!!!!
---
the best!
Reviewed on

12/17/2014
We used Roger Campbell for both our ceremony and wedding reception. The music he played was perfectly timed throughout the day. He seemed to hit all the right notes :) the whole evening. His MC skills are very polished and he acted like a true professional. I cannot say enough good things about him. Plus, he gave a us a cd of the songs played that evening!!! Very cool!! Thanks again, Rog for an evening we will never forget!
---
The Best DJ
Reviewed on

11/19/2014
Rog was amazing. His attention to detail and great transitions as well as making everyone feel welcome was outstanding! He had two set-ups at both the ceremony and reception, and everything went off perfectly! We had so many compliments about our DJ and the bridal party introductions, ceremony, and music selection. Rog and I talked many times before the wedding, and he was really interested in making sure that every detail of our wedding was to our liking. I would highly recommend Rog Campbell's services to anyone planning a wedding!
---
Rog Campbell
Reviewed on

11/16/2014
Brooke M
Rog Campbell was a wonderful DJ. He was very professional and did a great job with our ceremony and reception music at our wedding.
---
Just perfect!!
Reviewed on

11/02/2014
Roger was absolutely perfect for our wedding! So nice and accomadating ! He played music everyone could dance to. My husband and I have been to a lot of weddings. Roger is the best we've seen! Thanks Rog!
---
Roger is wonderful!!!
Reviewed on

10/22/2014
Tabitha C
I had Roger for my DJ and he was so wonderful! Not only was he extremely organized, he kept us involved through the entire planning process. We were able to pick the songs we wanted to hear, and he ensured all of our guests had a great time! We danced the night away and the music was awesome! Roger made sure that the entire night was on schedule. My wedding was the best day of my life, and I can honestly say that Roger had a great part in that! Thank you so much Roger for giving us an amazing night to remember!
---
just...amazing!!!
Reviewed on

10/13/2014
Rog was simply amazing on our wedding day. Our bridal party was out of control and he handled them with charm and go them in order! From the wild introductions to the final song, where they carried my husband and I off the floor and into the night, he did everything right! My family and friends all were complimenting the entire night and at breakfast the next day. I cannot imagine anyone doing a better job. He was simply AMAZING!!! Thank you!!!!
---
Could not be happier!
Reviewed on

9/14/2014
After much research, we found Rog here on the Knot. We met with him and we knew he was perfect for us and our guests. My mom was impressed at how nice he looked and how his tie matched our decor! I was impressed with his professionalism and poise in introducing our 32 member bridal party! Once the dancing began, Rog played the perfect blend of old and new for our families. My husband and I could not be happier!
---
Ill say it again....
Reviewed on

9/03/2014
My review was deleted foursome reason,so I will leave another one, Rog was simply amazing for our wedding. From start to finish, it was an absolutely flawless evening. I cannot imagine finding a better DJ!
---
Crazy family!
Reviewed on

8/13/2014
Rog was simply perfect. He guided us throughout the night with the special dances, etc. My family is a crazy one, so there were quite a few step fathers and mothers that needed tending to. Rog handled them all with patience. He stuck to our do not play list and got all of our requests in. Really a great party, thank to Rog. I can truly recommend him for any event. If he can handle us, he can handle ANYONE! :)
---
loved him!
Reviewed on

8/07/2014
Mu husband and I absolutely loved the job Rog did at our wedding. He was so helpful and efficient, keeping us on time for everything. Once the dancing started he played exactly the ttype of music we wanted that kept both our families happy. He was GREAT!!
---
Book him fast!!!!!
Reviewed on

8/02/2014
I stumbled upon this when I was helping my friend find a DJ for her wedding and I realized I never left a review for Rog! I know it has been almost three years (sorry Rog!) but my husband and I still beleive Rog is the best DJ around. We hafe been to NUMEROUS weddings since and we still leave thinking this! I think we makes him the best is his love of the job. Most DJs play the same music. It is the personality and style of the DJ that matters. It is obvious Rog LOVES what he does, he always has a smile and is super kind to everyone. He even carried the bridesmaids pcoketbooks into the hall before he introduced them!! Rog did a superb job at our wedding and he will do a superb job at yours!! Book him fast, my friend called and he was already booked for a 2016 date!!!
---
Make sure to check them out!
Reviewed on

7/31/2014
Brian S
Top Hat DJs were wonderful and the perfect choice at our wedding. Rog was always incredibly responsive to any questions we had right from the start. Prior to the wedding, he called to discuss the details and ensure that he had the correct pronunciations for our wedding party. During the reception, he checked in with us multiple times throughout the evening, asking if there was anything he could do or get for us. What made us truly appreciate and decide on Rog and Top Hat DJs ultimately was their professionalism and making sure that the day was about the bride and groom and their guests and nothing else. We could not recommend them highly enough! Thanks again!
---
DJ TOPHATS IS THE BEST!
Reviewed on

7/19/2014
Katie S
Amazing DJ. Could not have chosen a better one if we tried. Felt the vibes of the crowd and adjusted music accordingly while taking everything you say into consideration. Very communicative and very professional. He is what makes you night run smoothly. He understands weddings and what happens at them and could not have made the night more special.
---
Wow!!! Thanks, rog!!
Reviewed on

7/14/2014
We are a young couple and have not been to many weddings. We really needed guidance and help from the start to finish. Rog was exactly the pro we needed. After our initial meeting, it was obvious Rog was the DJ for us. We needed someone with experience was was still "with it" as far as the newer music. Our crowd was really young and wanted to have a clubby-type atmosphere. After the formal events that Rog guided us through, he tore up the floor!! Rog has the experience you want to help you through the day but he can still play the music a younger crowd wants. My friends have already inquired about him. Book him now!!!
---
Roger was the best!
Reviewed on

7/07/2014
Rachael H
Roger from Top Hat was a wonderful DJ for my wedding reception. He was professional, fun, and did a great job maintaining the timeline of the wedding. People were dancing all night long and having a blast. Roger was fun and charming and very accommodating. His music selection was wonderful and I was so impressed by how prepared and on-the-ball he was. Finally, I was pleasantly surprised by the photos he took during the reception and the CD he gave us as a gift. I would highly recommend him to anybody; you will not be disappointed. Thanks again Roger-you were awesome!
---
Firstt thing I did....
Reviewed on

6/05/2014
The first thing my husband and I wanted to do after our(brief)honeymoon was to tell the world about our experience with Rog Campbell and Top Hat. My then fiancé and I met and have seen a LOT of other DJs. They were either too brash and loud or just plain ol' boring. Rog has an engaging, upbeat personality without being 'cheesy" or showy. Once we got dancing, Rog mixed it up perfectly. Some old tunes for my parents, then dance jams for the rest of the night. EXACTLY what we wanted!!! He was truly the most pleasant vendor we worked with on ourday! Thanks, Rog!!!
---
Send Email