Home

Traveler's Joy Honeymoon Registry
About this Vendor
Skip the blender. Register your honeymoon!
Prefer flight patterns to china patterns? You've landed at the right place. Get the wedding gift you both really want with a Traveler's Joy Honeymoon Registry. The premier honeymoon registry service trusted by over 360,000 members since 2004. * Go anywhere in the world - Register for anything - Book travel with anyone * 100% free options available * Registry Partner with The Knot since 2009 * Voted The Knot "Best of Weddings" 2011-2017 * The Knot "Best of Weddings" Hall of Fame * 2014-2017 WeddingWire Couples Choice Award * Over 1,000 WeddingWire Reviews
Details
Honeymoon, Online, Registry
Contact Info

EXCEPTIONAL Honeymoon Registry!!
Reviewed on

6/02/2015
Utilizing Traveler's Joy for our honeymoon registry was so easy, so quick, and so informative. We opted not to have a traditional wedding registry - and utilized only the honeymoon registry for all of our gifts. Each of our family and guests commented on how beautiful and... Read More easy-to-use the website was, how they felt a part of our honeymoon and able to choose from a wide variety of options, and how simple it was to send notification of the gifts they purchased. We were able to easily customize the registry (even starting with some pre-populated suggestions) to fit the experience we wanted...and it turned out to be more than we hoped for! We received notifications of each gift we received, and were able to customize thank you cards from the information Traveler's Joy provided. Such a positive and simple experience! Definitely recommend Traveler's Joy for all couples considering the unique and simple option of a honeymoon registry for your wedding!
---
Traveler's Joy is a MUST!
Reviewed on

5/20/2015
Kevin L
My now wife and I decided pretty early on that we already had basically everything we needed to build a home together, but we were going to have a tough time paying for a honeymoon. A honeymoon registry with Traveler's Joy allowed us to have the honeymoon of our dreams. The... Read More process of purchasing a "gift" is so easy and simple for your wedding guests (easier than most REAL registries). Traveler's Joy takes the least amount of money off the top as a charge for the service; only 7%, which is WAY lower than any other honeymoon registry you'll find. Everything about Traveler's Joy is absolute perfection.
---
So easy!
Reviewed on

12/07/2014
Amanda H
Traveler's Joy is wonderful! My husband and I lived together for 4 years before we got married so the last thing we needed was a panini press or another toaster oven; I mean, we had STUFF, travel is one of the things we love to do together. Registering at Traveler's Joy was the... Read More perfect solution! Our guests were able to donate to an experience we actually wanted and it made gift giving so simple for those that were unable to attend our big day. Redeeming is a breeze too; all I did was submit some banking information and the money was in our checking account 3 days later. Seriously, skip all the other nonsense and register with Traveler's Joy.
---
Reviewed on

10/20/2017
Ashley H
Travelers Joy was an easy way for our guests to feel a part of selecting fun things for us to do while away on our honeymoon! Thank you for giving us a stress-free registry experience!
---
Reviewed on

10/17/2017
Alison F
Website was easy to use and money was easy to retrieve. I would recommend to any one wanting to register for a honeymoon.
---
Reviewed on

10/16/2017
Lauryn S
So easy to use and loved that the registry was searchable through online registry sites!
---
Reviewed on

10/16/2017
Mallory M
All of our honeymoon items were gone well ahead of the standard registry gifts. It's a great way to allow your guests to "buy an experience" vs. just give cash. We heard really great feedback about the options. I also liked that you are able to pay the bulk of the fee or split... Read More it. Very easy to navigate and cash out.
---
Reviewed on

10/08/2017
Gina M
Really enjoyed using Traveler's Joy. I thought the UI was great and overall experience was very easy to do. The registry was one of the things I was not looking forward to but Traveler's joy really made it simple for me to be able to share what I really wanted with my guests.... Read More thank you!
---
Reviewed on

10/08/2017
Danielle S
Traveler's Joy made it possible for us to stay at The Greenbrier in West Virginia for our honeymoon! From registry construction to receiving our funds, the website was very easy to use, even for someone as tech challenged as myself! I loved that I could post our unique... Read More honeymoon activities on our registry (with pictures!) and break down the gift amounts into $50 and $25 increments. Traveler's Joy made our registry process completely worry free, and if I had to do it all over, I would most definitely use Traveler's Joy again!
---
Reviewed on

10/05/2017
Chelsea M
Loved using this site for our honeymoon funds. Was so easy to use from United States and abroad, on my phone or on my computer.
---
Reviewed on

9/25/2017
Caitlin K
I LOVED having a Traveler's Joy Registry! We already had so many things that we needed for our home, and this was a great way for people to provide us with experiences and memories on our honeymoon that will last us a lifetime!!
---
Reviewed on

9/20/2017
Scott C
Great option for a Honeymoon Registry for friends and family.
---
Reviewed on

9/19/2017
Emi F
Only 2 of my guests used the website. I wish I would have just included on my wedding website that we had plenty of items that we would appreciate money rather that having them have a hassle of using a third party website and them taking 5% of your money. I was very mislead when... Read More the website kept telling me that it only took 2.5% of whatever the gifter gives you, but the way it is set up is that the gifter pays 2.5% and you pay 2.5% or you can choose to make the gifter pay the full 5% or you pay the full 5%. I would recommend not using any third party websites for money.
---
Reviewed on

9/18/2017
Marnita Z
My friends who used this for me thought it was such a great idea. I think the time should be shorter time for you to receive your gifts. Overall a great idea.
---
Reviewed on

9/13/2017
Alicia W
I absolutely loved using the Travler's Joy Website as our wedding gift site. It was convinent for my guest andI. Such an awesome way for us to get what we truly wanted for our wedding gift, funds toward the honeymoon!
---
Reviewed on

9/07/2017
BJ B
Love this site. Was easy to manage and tracked accordingly.
---
Reviewed on

9/05/2017
Ashley B
We chose travelers joy for part of our registry because we have loved together for 2 years for marriage and have accumulated a good amount of stuff and didn't need a whole ton of items to "live". We chose our honeymoon destination to Bora Bora in July. We loved this site! It was... Read More so easy to use, it had sample pictures and was so easy to set up our account and use! Our guests loved it! To use the site you set up your own prices and options for guests to choose from(dinner, massage etc). They do charge a 5% percentage to use the site and you can choose if this money gets taken out of your total that you get back from the registry or to make the guests pay this price. We felt bad making our guests pay for any percentage. The options are either 2.5% added to guests and you each=5% , or you take all ownership of the 5%, or you make the guest pay for the 5% service charge. We felt bad and just had our 5% taken out the total and really it was t bad at all! I mean you have to expect this company to make money somehow, right! You'd do the same thing if you had a wedding website!! We still made over 1500$ in registry items to use on our honey moon! We chose the direct deposit option and it was easy, honest and no problems. It was deposited into my bank account within 4 days of me telling them to do so. Everyone should use travelers joy for a honeymoon registry!
---
Reviewed on

9/05/2017
Amber G
Great service! Easy to use on both ends. Easily customizable. This is exactly what I was looking for.
---
Reviewed on

9/03/2017
Jessica V
This website was great for a honeymoon registry. We were able to separate everything by excursion and then our family could choose something specific to put their money towards instead of just giving a check. It was also very easy for us to get our gifts after the wedding.... Read More Overall, I am very happy with their registry.
---
Reviewed on

8/30/2017
Deanna G
Traveler's Joy is easy to use for you and your guests. It is the perfect site to use for a honeymoon registry.
---
Reviewed on

8/30/2017
Alexis D
Super easy to use and love that it synced with our website on The Knot!
---
Reviewed on

8/30/2017
Rebecca S
Easy for us and gift givers to use. Customer service was top notch and there were not ads or upgrade fees like Honeyfund!
---
Reviewed on

8/30/2017
Andrianna F
Such a great idea! We loved how easy it was to set our registry up and personalize it! Thank-you! A & D
---
Reviewed on

8/29/2017
Samela S
Traveler's Joy was a great tool for us that streamlined our wish to have our honeymoon funded by our wedding. We had been living together for years before our wedding, so a material wish list or traditional registry seemed forced and unnecessary, and spreading that we just... Read More wanted money for travel seemed awkward using word of mouth. Traveler's Joy fixed both of those issues for us.
---
Reviewed on

8/15/2017
Molly G
We loved using Traveler's Joy as a part of our registry. The link tied to our wedding website on theknot.com made it very convenient for guests to access and it really was as simple as clicking a button to access the funds our guests so generously contributed. No fees on our end... Read More either! Highly recommended!
---
Meet The Manager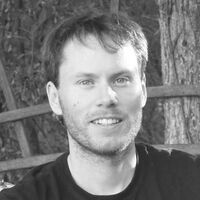 Adam Warner
Writer, editor and travel expert. Adam loves (Philadelphia) sports, photography and weekend road trips. He is also likely your first point of contact when you email or call Traveler's Joy. He loves helping couples have an amazing honeymoon registry and is full of great ideas to help make your registry one of a kind and memorable.