Home

Traveler's Joy Honeymoon Registry
About this Vendor
Skip the blender. Register your honeymoon!
The premier honeymoon registry service trusted by 300,000+ members since 2004. * 100% FREE options available! * Go anywhere in the world. Register for anything. Book travel with anyone. * Registry Partner with The Knot. * Voted The Knot "Best of Weddings" 2011-2016 & Hall of Fame.
Details
Honeymoon, Online, Registry
Contact Info

EXCEPTIONAL Honeymoon Registry!!
Reviewed on

6/02/2015
Utilizing Traveler's Joy for our honeymoon registry was so easy, so quick, and so informative. We opted not to have a traditional wedding registry - and utilized only the honeymoon registry for all of our gifts. Each of our family and guests commented on how beautiful and... Read More easy-to-use the website was, how they felt a part of our honeymoon and able to choose from a wide variety of options, and how simple it was to send notification of the gifts they purchased. We were able to easily customize the registry (even starting with some pre-populated suggestions) to fit the experience we wanted...and it turned out to be more than we hoped for! We received notifications of each gift we received, and were able to customize thank you cards from the information Traveler's Joy provided. Such a positive and simple experience! Definitely recommend Traveler's Joy for all couples considering the unique and simple option of a honeymoon registry for your wedding!
---
Traveler's Joy is a MUST!
Reviewed on

5/20/2015
Kevin L
My now wife and I decided pretty early on that we already had basically everything we needed to build a home together, but we were going to have a tough time paying for a honeymoon. A honeymoon registry with Traveler's Joy allowed us to have the honeymoon of our dreams. The... Read More process of purchasing a "gift" is so easy and simple for your wedding guests (easier than most REAL registries). Traveler's Joy takes the least amount of money off the top as a charge for the service; only 7%, which is WAY lower than any other honeymoon registry you'll find. Everything about Traveler's Joy is absolute perfection.
---
So easy!
Reviewed on

12/07/2014
Amanda H
Traveler's Joy is wonderful! My husband and I lived together for 4 years before we got married so the last thing we needed was a panini press or another toaster oven; I mean, we had STUFF, travel is one of the things we love to do together. Registering at Traveler's Joy was the... Read More perfect solution! Our guests were able to donate to an experience we actually wanted and it made gift giving so simple for those that were unable to attend our big day. Redeeming is a breeze too; all I did was submit some banking information and the money was in our checking account 3 days later. Seriously, skip all the other nonsense and register with Traveler's Joy.
---
Reviewed on

8/15/2017
Molly G
We loved using Traveler's Joy as a part of our registry. The link tied to our wedding website on theknot.com made it very convenient for guests to access and it really was as simple as clicking a button to access the funds our guests so generously contributed. No fees on our end... Read More either! Highly recommended!
---
Reviewed on

8/07/2017
Kirstin H
Perfectly easy. However the fee wasn't apparent until we were retrieving our gift funds.
---
Reviewed on

8/03/2017
Hannah W
We used Traveler's Joy to help us pay for our honeymoon to Costa Rica, and we absolutely loved it! Traveler's Joy was super easy to set up, and our guests loved being able to gift us certain things for our honeymoon rather than just giving up money.
---
Reviewed on

7/28/2017
Jenna S
Super easy to use & easy gift for guests. Just make sure to collect your money a few days before you leave, because there is a slight lag (3 day hold) before it'll get to your account. Keep in mind the actual excursions available to you may not match what's on travelers joy... Read More exactly, but nevertheless, the funds are a huge help for doing what's available once you get there!
---
Reviewed on

7/27/2017
Carrie D
We were able to get pretty much everything covered for our Honeymoon using Traveler's Joy for our registry. Very easy to use and a nice layout. I would recommend it to anyone interested.
---
Reviewed on

7/25/2017
Ka Yan R
Very user-friendly website. The themes provided were a lot of fun! Made gift giving simple! There is a certain small percentage that the website charges for credit card transactions which can either be taken care of by guests or bride/groom. We opted to have the percentage... Read More taken from our gifts to not burden our guests. Overall, great site!
---
Reviewed on

7/25/2017
Mandy B
We loved using Traveler's Joy for our honeymoon registry! It was easy to use and fun for the gift giver to see what we were planning for our honeymoon.
---
Reviewed on

7/25/2017
Katie C
User friendly, convenient and great honeymoon registry.
---
Reviewed on

7/25/2017
Jill S
We had a great experience with Traveler's Joy. So many people feel "weird" giving cash or checks, so a honeymoon fund is a win-win situation - we get our dream honeymoon and our guests can give a gift in a way that's comfortable for them.
---
Reviewed on

7/25/2017
Kristina B
So easy!!
---
Reviewed on

7/25/2017
Jackie P
I really liked Travelers Joy and the ease of people being able to send gifts. I didn't love the fee people had to pay, or we had to take it out of our gift but I guess they have to make their money somehow. Overall it was a good experience.
---
Reviewed on

7/21/2017
Cory M
So easy to use and no fees! Helped us afford snorkeling, jeep tours, and massages while on our honeymoon! Thanks Traveler's Joy! :)
---
Reviewed on

7/19/2017
Sarah W
Travlers Joy was such a great idea!!! It was easy, fast and painless. When it came to collecting our money for our honeymoon Travlers Joy made it a breeze! I highly recommend this website for your wedding registery!
---
Reviewed on

7/10/2017
Adeye M
Loved the ease of the site. And it was cool that we could split the fee with people who gave us gifts. Really easy to make our page and get notified of gifts. No complaints!
---
Reviewed on

7/04/2017
Akira P
Travelers Joy was quick and easy to use with some great options. The money was deposited into my account just in time for honeymoon excursions and amenities, which was great. The only tip of advice I would give to couples, is to research the actual availability and price of... Read More these activities at your honeymoon destination and reflect that accordingly on your registry. Traveler's joy is very general and doesn't have resort-specific options. For example, on traveler's joy, a couples massage on the beach is $150 but at our sandals resort in st Lucia, it was actually like $400, so even though wedding guests gifted us a "couples massage on the beach", instead we only had the funds for a couples hot stone massage. Which was still fabulous so no complaints on that end :)
---
Reviewed on

6/30/2017
Jenna P
Terrific idea, easy to use, great interface - loved it!
---
Reviewed on

6/30/2017
Michelle D
The Travelers Joy website was so great to use. It's very easy and is pre-loaded with everything you need! If you happen to need something that's not listed, it's very easy to make a new "event". Also, getting the gifts was easy as well. We waited until our honeymoon trip and... Read More then did a mass transfer. All the funds showed up a few days later and were available for use. So fun!
---
Reviewed on

6/28/2017
Kendall H
I loved having people being able to give these gifts to us as they were very meaningful! We had an amazing honeymoon because of the generosity of our family and friends. The only downside is the fee they charge that either you can pay, the gift giver can pay or you can split it.... Read More That was a surprise I didn't know. If I had done my research, I probably would've tried somewhere else without a fee. But regardless, still a wonderful addition to our registries!!
---
Reviewed on

6/23/2017
Jazmine U
Traveller's Joy was great, really easy to use, with a sharp presentation.
---
Reviewed on

6/22/2017
Kaiah G
It was a significant help in allowing us to be able to enjoy our honeymoon without us having to worry where we would get the money!
---
Reviewed on

6/22/2017
Bailey E
My husband and I used Traveler's Joy to fund our honeymoon to Portugal and it was a great way to receive gifts! We had a lot of wedding guests and there were only so many kitchen items we could use from a traditional registry. We felt this was a very practical way to register... Read More because we did not have to feel as frugal as we normally would be on the honeymoon, and since I am in graduate school it helped us financially to receive some extra money rather than material gifts. We found that our guests were very excited to contribute to specific aspects of the honeymoon and it filled up very quickly. The only reason I did not give a full 5 stars is because Traveler's Joy charges an extra ~6% on any money donated. I understand they have to make money too, but it was somewhat of a significant difference. You have the option to have that percentage come out of the money you receive, charge it extra to your guests, or split it 50/50.
---
Reviewed on

6/22/2017
Kristen A
It was easy to use. Our family and friends felt connected to the story and I had mailing addresses for thank yous.
---
Meet The Manager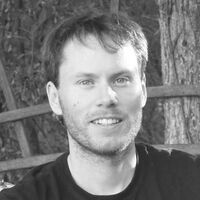 Adam Warner
Writer, editor and travel expert. Adam loves (Philadelphia) sports, photography and weekend road trips. He is also likely your first point of contact when you email or call Traveler's Joy. He loves helping couples have an amazing honeymoon registry and is full of great ideas to help make your registry one of a kind and memorable.