Home

Traveler's Joy Honeymoon Registry
About this Vendor
Skip the blender. Register your honeymoon!
The premier honeymoon registry service trusted by 300,000+ members since 2004. * 100% FREE options available! * Go anywhere in the world. Register for anything. Book travel with anyone. * Registry Partner with The Knot. * Voted The Knot "Best of Weddings" 2011-2016 & Hall of Fame.
Details
Honeymoon, Online, Registry
Contact Info

EXCEPTIONAL Honeymoon Registry!!
Reviewed on

6/02/2015
Utilizing Traveler's Joy for our honeymoon registry was so easy, so quick, and so informative. We opted not to have a traditional wedding registry - and utilized only the honeymoon registry for all of our gifts. Each of our family and guests commented on how beautiful and... Read More easy-to-use the website was, how they felt a part of our honeymoon and able to choose from a wide variety of options, and how simple it was to send notification of the gifts they purchased. We were able to easily customize the registry (even starting with some pre-populated suggestions) to fit the experience we wanted...and it turned out to be more than we hoped for! We received notifications of each gift we received, and were able to customize thank you cards from the information Traveler's Joy provided. Such a positive and simple experience! Definitely recommend Traveler's Joy for all couples considering the unique and simple option of a honeymoon registry for your wedding!
---
Traveler's Joy is a MUST!
Reviewed on

5/20/2015
Kevin L
My now wife and I decided pretty early on that we already had basically everything we needed to build a home together, but we were going to have a tough time paying for a honeymoon. A honeymoon registry with Traveler's Joy allowed us to have the honeymoon of our dreams. The... Read More process of purchasing a "gift" is so easy and simple for your wedding guests (easier than most REAL registries). Traveler's Joy takes the least amount of money off the top as a charge for the service; only 7%, which is WAY lower than any other honeymoon registry you'll find. Everything about Traveler's Joy is absolute perfection.
---
So easy!
Reviewed on

12/07/2014
Amanda H
Traveler's Joy is wonderful! My husband and I lived together for 4 years before we got married so the last thing we needed was a panini press or another toaster oven; I mean, we had STUFF, travel is one of the things we love to do together. Registering at Traveler's Joy was the... Read More perfect solution! Our guests were able to donate to an experience we actually wanted and it made gift giving so simple for those that were unable to attend our big day. Redeeming is a breeze too; all I did was submit some banking information and the money was in our checking account 3 days later. Seriously, skip all the other nonsense and register with Traveler's Joy.
---
Reviewed on

11/30/2016
Jessica W
Traveler's Joy was the perfect site to use for a Honeymoon Registry. So easy to use! We couldn't have been happier with it!
---
Reviewed on

11/30/2016
Toni G
I'm so glad we chose Traveler's Joy for our honeymoon registry! The setup is easy, the fees are incredibly reasonable, and our guests really enjoyed having the option of purchasing both a tangible gift and/or an "experience" I will definitely recommend Traveler's Joy in the... Read More future!
---
Reviewed on

11/23/2016
Leanne R
Very clean looking, very easy to use, and we loved that it shows up right on our registry on The Knot along with our other registries. The only thing I didn't like is that when someone buys you something off the registry, you get a certificate in the mail. I think they should... Read More mail the certificate to the person who buys the gift so that they can have something to give you at your shower, wedding, etc.
---
Reviewed on

11/14/2016
Doris R
For those who already have everything for your home and would rather skip the blender and enjoy moments instead, this was a great way to do it. I especially liked being able to customize the events and add your own photographs to personalize it. Highly recommend this!
---
Reviewed on

11/01/2016
Laura C
Very unique registry idea! Especially since we already have a house and your typical registry items! Our guests loved sponsoring our honeymoon adventures!!
---
Reviewed on

10/31/2016
Mackenzie P
Traveler's Joy is the way to go 100%!!! Especially, when you live in an apartment and you can't fit a ton of gifts in your apartment. The reason why we preferred money over actual gifts is because we can use it on our honeymoon, or any other products, ect. We wanted the money... Read More so we could go pick out what we actually wanted and needed. When I was referred to traveler's joy, my fiance and I were so happy, and once we started receiving money in our account we couldn't believe it. We are very pleased with traveler's joy!!!!
---
Reviewed on

10/27/2016
K B
Great service. Super convenient for my guest.
---
Reviewed on

10/26/2016
Caitlin B
We loved the option of having guests help us to enjoy our honeymoon by providing dinners/excursions etc! The site was very user friendly and transfers quickly and easily!
---
Reviewed on

10/25/2016
Jennifer O
Traveler's Joy took the complication out of registering and planning for a honeymoon. We're extremely pleased.
---
Reviewed on

10/24/2016
Halley H
Wonderful, simple, experience! Would recommend to everyone!
---
Reviewed on

10/18/2016
Shana T
Traveler's Joy streamlined the process of receiving gifts toward our honeymoon. We were able to use extra toward household needs and wedding expenses. Getting married in our 30's, we already had mostly everything we needed to run a household. Knowing our guests would want to... Read More give us gifts regardless, we found this to be a helpful solution and a blessing!
---
Reviewed on

10/15/2016
Tobias A
Simple and easy to use.
---
Reviewed on

9/30/2016
molly M
Nice idea, but the fees were terrible.
---
Reviewed on

9/21/2016
Jennifer W
Smooth process overall. Money was easily transferred to our bank account. The fees were a bit unclear at the beginning of the process until we were most of the way through signing up for the program. Great support with questions I had. Would recommend this site.
---
Reviewed on

9/21/2016
Hannah S
I loved the tools available on the Knot! It made planning my own wedding so simple. Guest list, registry, and RSVP settings were my favorite
---
Reviewed on

9/18/2016
Kristelle G
This was the most convenient and secure site for monetary contributions. If I were to get married again, I wouldn't hesitate. I will recommend to friends.
---
Reviewed on

9/12/2016
Tricia D
We loved having all the options provided by Traveler's Joy. We are happy with the flexibility and ease of this site!
---
Reviewed on

9/11/2016
Sharde S
The site is amazing! It was very easy for out guest's to navigate. It was also easy for my husband and I to redeem.
---
Reviewed on

9/10/2016
Alexandra R
I didn't want a traditional registry. I needed nothing for my home. If people were going to gift me something, I wanted it to be towards something I would cherish forever! That is when I stumbled upon Traveler's Joy Honeymoon Registry across The Knot's website. After only a few... Read More minutes of looking it over, and reviewing with my fiance, we both knew this is what we wanted to do! Traveler's Joy made it so easy for us to publicize our registry on our wedding website and it was extremely user friendly! If you are looking for something that is non-traditional, modern, and definitely worth it in the end, choose Traveler's Joy!!
---
Reviewed on

9/07/2016
Hong L
A convenient website to book honeymoon adventures, professional and quick response whenever you have some questions. Highly recommend.
---
Reviewed on

9/06/2016
Nikki H
I was really thrilled about this site. It was super easy to see up and use. My guests really liked the idea and was a fun way to let them be a part of our honeymoon. When. We cashed put our funds it was very easy and we received the gifts very quickly. The only reason I am... Read More not giving a total outstanding 4 is because I was not expecting the % that was taken out of our gifts. It wasn't a huge amount buto enough to see a difference.
---
Reviewed on

9/06/2016
Lizzy H
Traveler's Joy was an easy way for us to register for event/items on our honeymoon and it was fun adding everything! The customer service was also very helpful and responded quickly when I had any questions. Highly recommended!
---
Meet The Manager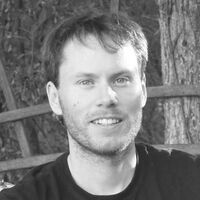 Adam Warner
Writer, editor and travel expert. Adam loves (Philadelphia) sports, photography and weekend road trips. He is also likely your first point of contact when you email or call Traveler's Joy. He loves helping couples have an amazing honeymoon registry and is full of great ideas to help make your registry one of a kind and memorable.
Use our messaging tool to connect with vendors anytime, anywhere. Stay organized, all in one place.