Home

Traveler's Joy Honeymoon Registry
About this Vendor
Skip the blender. Register your honeymoon!
The premier honeymoon registry service trusted by 300,000+ members since 2004. * 100% FREE options available! * Go anywhere in the world. Register for anything. Book travel with anyone. * Registry Partner with The Knot. * Voted The Knot "Best of Weddings" 2011-2016 & Hall of Fame.
Details
Honeymoon, Online, Registry
Contact Info

EXCEPTIONAL Honeymoon Registry!!
Reviewed on

6/02/2015
Utilizing Traveler's Joy for our honeymoon registry was so easy, so quick, and so informative. We opted not to have a traditional wedding registry - and utilized only the honeymoon registry for all of our gifts. Each of our family and guests commented on how beautiful and... Read More easy-to-use the website was, how they felt a part of our honeymoon and able to choose from a wide variety of options, and how simple it was to send notification of the gifts they purchased. We were able to easily customize the registry (even starting with some pre-populated suggestions) to fit the experience we wanted...and it turned out to be more than we hoped for! We received notifications of each gift we received, and were able to customize thank you cards from the information Traveler's Joy provided. Such a positive and simple experience! Definitely recommend Traveler's Joy for all couples considering the unique and simple option of a honeymoon registry for your wedding!
---
Traveler's Joy is a MUST!
Reviewed on

5/20/2015
Kevin L
My now wife and I decided pretty early on that we already had basically everything we needed to build a home together, but we were going to have a tough time paying for a honeymoon. A honeymoon registry with Traveler's Joy allowed us to have the honeymoon of our dreams. The... Read More process of purchasing a "gift" is so easy and simple for your wedding guests (easier than most REAL registries). Traveler's Joy takes the least amount of money off the top as a charge for the service; only 7%, which is WAY lower than any other honeymoon registry you'll find. Everything about Traveler's Joy is absolute perfection.
---
So easy!
Reviewed on

12/07/2014
Amanda H
Traveler's Joy is wonderful! My husband and I lived together for 4 years before we got married so the last thing we needed was a panini press or another toaster oven; I mean, we had STUFF, travel is one of the things we love to do together. Registering at Traveler's Joy was the... Read More perfect solution! Our guests were able to donate to an experience we actually wanted and it made gift giving so simple for those that were unable to attend our big day. Redeeming is a breeze too; all I did was submit some banking information and the money was in our checking account 3 days later. Seriously, skip all the other nonsense and register with Traveler's Joy.
---
Reviewed on

8/23/2016
They charge 3% upfront plus $1 to your guests, and then they take an additional 3% from what was given to newlyweds as a gift. Seems like it's not worth using and just ask for gifts instead
---
Reviewed on

8/21/2016
Leeandra S
I loved every single thing about this site! So easy to create your page, extremely user friendly and just couldn't go weong with it. The absolutely best way to honeymoon!
---
Reviewed on

8/16/2016
Roxanne T
Awesome registry and super easy to redeem gifts. My husband and I did a cruise and were still able to use everything and the recommendations were great. We went snorkeling, parasailing, got massages, and drank champagne. I have already recommended this to several of my friends... Read More getting married.
---
Reviewed on

8/02/2016
Brianna F
Creating a honeymoon registry for our wedding was one of the best decisions we made while planning our wedding. It gave was a huge hit with our guests, and it gave many of them the opportunity to gift money and have an idea of what their gift was going to. It also had the added... Read More benefit of taking some of the pressure of saving spending money off of us, while we were trying to pay for the wedding! Highly recommend Traveler's Joy!
---
Reviewed on

7/27/2016
Lucas F
The templates made it so easy...easily promoted from "chore" to "done".
---
Reviewed on

7/27/2016
I was just discussing Traveler's Joy with my HUSBAND a couple of days ago and I am so honored to leave this review! You guys are absolutely WONDERFUL and I recommend your services 1000%!! I was somewhat leery at first, since I did not know of anyone personally, who partook in... Read More honeymoon gifts via this fashion. However, between the household items that we already had, this method made perfect sense for us. And after less than 2 weeks of registering on the site, we knew that we had made the right decision!! Our family and friends loved that it took the guesswork out of gift buying and through Travelers Joy, they blessed us with "gifts" that we were guaranteed to love and not return!! We spent our honeymoon in Paris and London and were better able to enjoy the Culture, History, Recreation, Food, Accommodations, etc. due to the additional support and blessed love offerings that were gifted to us through Travelers Joy! Also, my email inquiries were responded to efficiently, thoroughly, friendly and professionally. Travelers Joy is a valuable asset to any couple desiring to bypass the traditional and up the ante on a really amazing Honeymoon experience via a company that values resourcefulness, creative thinking and innovation. The site allows you to post pictures that you can interchange prior to and after. You can tell your story (how you met) and also give details regarding your honeymoon plans and desired activities. We were updated (via email) each time a monetary gift was given (so we were able to send out thank you notes promptly). And during the time to redeem, the funds were placed in our selected bank account within 3 business days (no issues)! It was an awesome experience!!! You guys have set the bar high and we have absolutely ZERO regrets!!! Fans Forever! Sincerely, Angela and Charlie
---
Reviewed on

7/08/2016
John C
Traveler's Joy was really easy to use and quite convenient.
---
Reviewed on

7/06/2016
Ashley T
For a couple that's already been living together for years we didn't need more kitchen ware. A travel registry was perfect! It was also a great way for our family to feel like they were contributing to our experience and not just giving us cash. We will be going to Italy in... Read More September and can't hardly wait.
---
Reviewed on

7/06/2016
Molly R
This was a great way for us to gain funds to make memories while we were on our honeymoon. Not everyone likes the concept, so we did have traditional registries as well. The funds raised through Traveler's Joy covered at least one of our two excursions and our gift-givers loved... Read More that they were able to contribute directly to things we would enjoy on our honeymoon.
---
Reviewed on

7/06/2016
Hillary B
Being in our late 20s, my husband and I didn't want to register for household items we already own. Registering for our honeymoon via Traveler's Joy has made it possible for us to take our dream vacation!
---
Reviewed on

7/05/2016
Victoria B
Traveler's Joy was WAY better than getting boxes full of home decor. We have memories from our honeymoon that will last a lifetime and didn't have to come home to a ton of debt from having the honeymoon we always wanted. Best decision we made by far. Wish we could use... Read More Traveler's Joy for our baby shower, birthday, Christmas and every holiday going forward... would make life so much easier and we would always get what we actually want!
---
Reviewed on

7/02/2016
Stacianna D
Traveler's Joy was an easy and convenient way for our guests to contribute to our honeymoon.
---
Reviewed on

6/30/2016
Stephanie N
It worked as expected, no surprises. Thanks.
---
Reviewed on

6/30/2016
Amanda M
I loved traveler's joy and the ease it provided for my guests to be able to provide a gift to us that we had requested! Very convenient and easy to use.
---
Reviewed on

6/28/2016
Michele D
Traveler's Joy was great! Easy to use, not issues at all.
---
Reviewed on

6/21/2016
Lily C
easy to use! haven't taken out the gift money but hope will work out easily
---
Reviewed on

6/04/2016
Ashley B
Super Easy and fun to do. People that gifted us through this site thought it was an awesome idea as well! I highly recommend it.
---
Reviewed on

6/02/2016
Autumn F
We really liked Travler's Joy. My now, husband and I already lived together before getting married and so had most of the traditional wedding gifts already in our home. Travler's Joy gave us the option to get gifts that we would actually use rather than making a registry full... Read More of knickknacks that we really didn't need.
---
Reviewed on

5/25/2016
Talana B
Once you set it up, you're good! I was very hesitant to use Traveler's Joy as an option for our wedding registry but once we added it to our website I wasn't disappointed. It was extremely user friendly and money for our honeymoon came directly to us just as described. I thought... Read More there would be hang ups or hiccups but things ran smoothly. It's such a nice way of asking guests for money towards a honeymoon or anniversary trip without actually having to ask for money. Would definitely recommend it for anyone!
---
Reviewed on

5/24/2016
Charly F
Very easy to use. Family loved the idea of buying things for the trip that they know we could enjoy and we enjoyed it because we could use the money for whatever we needed.
---
Reviewed on

5/20/2016
Dawn K
Great Service We are A Blended Family, Merging 2 households. This was a great alternative to a traditional registry as we literally don't need a single thing. Interface and options available made set up quick and easy. My guests found it easily and were able to make purchases... Read More quickly with no hassles. Thank You!!
---
Reviewed on

5/12/2016
Kristin F
It was so easy and my guest appreciated the simplicity.
---
Meet The Manager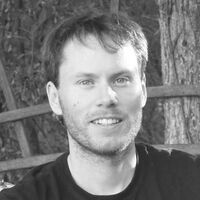 Adam Warner
Writer, editor and travel expert. Adam loves (Philadelphia) sports, photography and weekend road trips. He is also likely your first point of contact when you email or call Traveler's Joy. He loves helping couples have an amazing honeymoon registry and is full of great ideas to help make your registry one of a kind and memorable.