Home

Traveler's Joy Honeymoon Registry
About this Vendor
Skip the blender. Register your honeymoon!
The premier honeymoon registry service trusted by 300,000+ members since 2004. * 100% FREE options available! * Go anywhere in the world. Register for anything. Book travel with anyone. * Registry Partner with The Knot. * Voted The Knot "Best of Weddings" 2011-2016 & Hall of Fame.
Details
Honeymoon, Online, Registry
Contact Info

814 Mission St., San Francisco, CA
EXCEPTIONAL Honeymoon Registry!!
Reviewed on

6/02/2015
Utilizing Traveler's Joy for our honeymoon registry was so easy, so quick, and so informative. We opted not to have a traditional wedding registry - and utilized only the honeymoon registry for all of our gifts. Each of our family and guests commented on how beautiful and... Read More easy-to-use the website was, how they felt a part of our honeymoon and able to choose from a wide variety of options, and how simple it was to send notification of the gifts they purchased. We were able to easily customize the registry (even starting with some pre-populated suggestions) to fit the experience we wanted...and it turned out to be more than we hoped for! We received notifications of each gift we received, and were able to customize thank you cards from the information Traveler's Joy provided. Such a positive and simple experience! Definitely recommend Traveler's Joy for all couples considering the unique and simple option of a honeymoon registry for your wedding!
---
Traveler's Joy is a MUST!
Reviewed on

5/20/2015
Kevin L
My now wife and I decided pretty early on that we already had basically everything we needed to build a home together, but we were going to have a tough time paying for a honeymoon. A honeymoon registry with Traveler's Joy allowed us to have the honeymoon of our dreams. The... Read More process of purchasing a "gift" is so easy and simple for your wedding guests (easier than most REAL registries). Traveler's Joy takes the least amount of money off the top as a charge for the service; only 7%, which is WAY lower than any other honeymoon registry you'll find. Everything about Traveler's Joy is absolute perfection.
---
So easy!
Reviewed on

12/07/2014
Amanda H
Traveler's Joy is wonderful! My husband and I lived together for 4 years before we got married so the last thing we needed was a panini press or another toaster oven; I mean, we had STUFF, travel is one of the things we love to do together. Registering at Traveler's Joy was the... Read More perfect solution! Our guests were able to donate to an experience we actually wanted and it made gift giving so simple for those that were unable to attend our big day. Redeeming is a breeze too; all I did was submit some banking information and the money was in our checking account 3 days later. Seriously, skip all the other nonsense and register with Traveler's Joy.
---
Reviewed on

5/25/2016
Talana B
Once you set it up, you're good! I was very hesitant to use Traveler's Joy as an option for our wedding registry but once we added it to our website I wasn't disappointed. It was extremely user friendly and money for our honeymoon came directly to us just as described. I thought... Read More there would be hang ups or hiccups but things ran smoothly. It's such a nice way of asking guests for money towards a honeymoon or anniversary trip without actually having to ask for money. Would definitely recommend it for anyone!
---
Reviewed on

5/24/2016
Charly F
Very easy to use. Family loved the idea of buying things for the trip that they know we could enjoy and we enjoyed it because we could use the money for whatever we needed.
---
Reviewed on

5/20/2016
Dawn K
Great Service We are A Blended Family, Merging 2 households. This was a great alternative to a traditional registry as we literally don't need a single thing. Interface and options available made set up quick and easy. My guests found it easily and were able to make purchases... Read More quickly with no hassles. Thank You!!
---
Reviewed on

5/12/2016
Kristin F
It was so easy and my guest appreciated the simplicity.
---
Reviewed on

5/12/2016
Marico D
It was a cool service. Not a lot of people used it, but the ones that did loved the idea! I thought it was unique and cool. The site was really easy to use and understand to make it our own. Thanks Traveler's Joy for helping us out!
---
Reviewed on

5/11/2016
Amber D
We used Travelers Joy on our website registry. It was a nice option for friends and co-workers to use instead of going out to find wedding gifts! Thanks!
---
Reviewed on

5/10/2016
Tiffany W
My husband and I lived together for several years prior to getting married. We had everything for our home already. A friend suggested a honeymoon fund, we signed up out wedding website through theknot.com and Travelor's Joy was being promoted. We signed up and the website is... Read More absolutely easy to use! We had so many compliments from other married couples who said they had wished this was available when they got married. We went to Playa Del Carmen, Mexico and our honeymoon was completely paid for! We couldn't of had such an amazing honeymoon without our family, friends, and Travelor's Joy!
---
Reviewed on

3/30/2016
Madison O
This is from a CANADIAN client perspective: Pro's: -the website looks great and is easy to set-up and customize for your dream trip/honeymoon -I spent time uploading my own thumbnail photos and creating customized activities for us to do -A lot of our guests commented to us at... Read More the wedding on what a great idea it was and how fun it was for them to look through the activities/gift ideas and pick something out for us. Cons: -The website fee's are pretty expensive for what you get (~6% of each gift!!), at the end of the day all the website does is provide a user-friendly platform for you to write a few descriptions and upload a few photo's and it accepts credit card pmts -**TJ charges all gift contributions in USD** This is a very important note for Canadians interested in using this website as it exposes you to currency exchange risk and additional translation fees through the bank. For example, our guests gifted to us leading up to our wedding when the exchange rate was ~$1.35-1.45, since our wedding the rate moved significantly against the CAD so we actually withdrew our TJ gift money at a rate closer to $1.30 CAD/USD (lost some value there) AND the bank conversion fee for exchanging the USD to CAD was a whopping 5 cent/$ charge (through TD Bank)!! -Did I mention that TJ charges an additional $30 USD to wire the funds from a US Bank account to a Cdn Bank account If you're Canadian and paying your wedding in CAD $, my advice is to set-up your own free Wordpress website with your itinerary and pass that on to your guests/wedding website. This still gives your guests the "fun" of going through your itinerary and then gifting you money at your wedding (in cash/chq) with ZERO fee's. Weddings are expensive enough, don't lose your money to the website and banks!!
---
Reviewed on

3/21/2016
Alex N
Traveler's Joy was super easy to use. The only down side was that you do not have the option to allow your gift givers to choose the option of picking a gift and alerting you to the fact that they would bring a check to the venue. As a result, every gift given is subject to... Read More Traveler's Joy "processing and handling" fee.
---
Reviewed on

3/17/2016
Kiennah B
Easy to use and customize. Love that we were able to incur the fee rather than our guests.
---
Reviewed on

2/23/2016
Yvette T
Great experience and good site options :)
---
Reviewed on

2/23/2016
laynee v
We loved having travelers joy! When you don't have the need for tons of home gifts using travelers joy is a great way to allow people to still shower you with love. By having a travelers joy we were able to enjoy the perfect honeymoon filled with amazing activities and... Read More enjoyment!
---
Reviewed on

2/23/2016
Ashlee R
Wonderful option for couples who'd like to get their honeymoon funded! Easy to use for both the couple and the guests.
---
Reviewed on

2/23/2016
Danielle B
I wish more of my guest would have used this website!!! Very easy to use, the money was distributed to us quickly without any issues!! Love this Honeymoon Registry!!!
---
Reviewed on

2/23/2016
wanda p
Travelers joy was a great honeymoon registry, very easy to understand for both guests and u .
---
Loved Having a Honeymoon Registry!
Reviewed on

1/06/2016
Kailey P
My husband and I really enjoyed having a honeymoon registry. It gave us the opportunity to do a lot of activities we normally wouldn't do. Our guests loved that we offered this as well! I highly recommend a honeymoon registry it was wonderful. Traveler's Joy was easy to navigate... Read More as well with lots of information should you have questions.
---
So easy to use for all!
Reviewed on

1/01/2016
Christina S
We loved our honeymoon registry! We are a little older and pretty established, so we didn't need a whole lot for our home. We registered for different activities offered in the area we were traveling to, Cancun. Keep in mind, these are just ideas and you aren't actually... Read More booking your activities. We just made sure that for those activities that people purchased for us, we booked when we got to Cancun. It was easy for our guests to use the website and very easy for us to redeem the gifts. I appreciated the notifications we received letting us know that someone got us a gift, as well as the other little reminders to send thank yous out, etc. The only drawback was the fee that was taken from each gift, however we knew this in advance so it wasn't a surprise.
---
Great for organization
Reviewed on

12/21/2015
This was a fantastic site to use for our Honeymoon fund. It was so easy to send thank you cards and to keep track of how much to save and what we needed the money for. I feel that it was a more personal way for our family and friends to donate money for the honeymoon and for... Read More them to feel part of the experience. I think it was fun to create the webpage. I do recommend if you are using direct deposit when receiving your funds that you request them 2-3 days in advance. Also, they do take a small percentage of what people donate, so if they are to donate 100$, you will get slightly less. It is well worth it.
---
Fantastic Idea and Ease of Use
Reviewed on

12/09/2015
Nicole H
Great idea for friends and family to give the gifts we wanted not the gifts we didnt need. Perfect for our destination wedding. We were amazed with the ease of use!
---
Best Honeymoon Registry Site!
Reviewed on

12/08/2015
Michelle H
I was very pleased with Traveler's Joy as our honeymoon registry website. I chose Traveler's Joy because they had the lowest fees (3% - other sites were 7%) and they had the most aesthetically pleasing web design. It was user friendly both for myself in setting it up, and for... Read More my guests who used it to give us gifts. When it came time to redeem my gifts, the direct deposit into my bank account was easy and very fast. I recommended Traveler's Joy to 2 of my other engaged friends who were looking for a honeymoon registry site.
---
Good tool
Reviewed on

11/26/2015
Alan T
We used traveler's joy for our honeymoon registry and it worked well. Our friends and family were able to make gift donations in any amount they wanted. The downside is that a 2-3% is taken by traveler's joy and you need to pay $20-30 just to transfer to your bank account or... Read More paypal account. All in all it worked well for us and I recommend it.
---
Great Registry Service!
Reviewed on

11/24/2015
Katie S
We used Traveler's Joy for a honeymoon registry and our friends and family loved it. We also registered at Bed, Bath & Beyond for home goods, but many of our friends felt (like we did) that creating memories on our honeymoon was more important. We received a lot of funds through... Read More this registry which made our honeymoon so much more affordable and still let us do amazing things like hot air balloon rides and private vineyard tours. It was magical and we could not have done it without Traveler's Joy. I would highly recommend!
---
Meet The Manager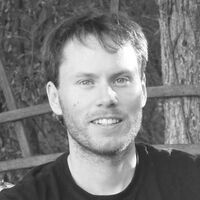 Adam Warner
Writer, editor and travel expert. Adam loves (Philadelphia) sports, photography and weekend road trips. He is also likely your first point of contact when you email or call Traveler's Joy. He loves helping couples have an amazing honeymoon registry and is full of great ideas to help make your registry one of a kind and memorable.