Home

Traveler's Joy Honeymoon Registry
About this Vendor
Skip the blender. Register your honeymoon!
The premier honeymoon registry service trusted by 300,000+ members since 2004. * 100% FREE options available! * Go anywhere in the world. Register for anything. Book travel with anyone. * Registry Partner with The Knot. * Voted The Knot "Best of Weddings" 2011-2016 & Hall of Fame.
Details
Honeymoon, Online, Registry
Contact Info

EXCEPTIONAL Honeymoon Registry!!
Reviewed on

6/02/2015
Utilizing Traveler's Joy for our honeymoon registry was so easy, so quick, and so informative. We opted not to have a traditional wedding registry - and utilized only the honeymoon registry for all of our gifts. Each of our family and guests commented on how beautiful and... Read More easy-to-use the website was, how they felt a part of our honeymoon and able to choose from a wide variety of options, and how simple it was to send notification of the gifts they purchased. We were able to easily customize the registry (even starting with some pre-populated suggestions) to fit the experience we wanted...and it turned out to be more than we hoped for! We received notifications of each gift we received, and were able to customize thank you cards from the information Traveler's Joy provided. Such a positive and simple experience! Definitely recommend Traveler's Joy for all couples considering the unique and simple option of a honeymoon registry for your wedding!
---
Traveler's Joy is a MUST!
Reviewed on

5/20/2015
Kevin L
My now wife and I decided pretty early on that we already had basically everything we needed to build a home together, but we were going to have a tough time paying for a honeymoon. A honeymoon registry with Traveler's Joy allowed us to have the honeymoon of our dreams. The... Read More process of purchasing a "gift" is so easy and simple for your wedding guests (easier than most REAL registries). Traveler's Joy takes the least amount of money off the top as a charge for the service; only 7%, which is WAY lower than any other honeymoon registry you'll find. Everything about Traveler's Joy is absolute perfection.
---
So easy!
Reviewed on

12/07/2014
Amanda H
Traveler's Joy is wonderful! My husband and I lived together for 4 years before we got married so the last thing we needed was a panini press or another toaster oven; I mean, we had STUFF, travel is one of the things we love to do together. Registering at Traveler's Joy was the... Read More perfect solution! Our guests were able to donate to an experience we actually wanted and it made gift giving so simple for those that were unable to attend our big day. Redeeming is a breeze too; all I did was submit some banking information and the money was in our checking account 3 days later. Seriously, skip all the other nonsense and register with Traveler's Joy.
---
Reviewed on

4/12/2017
Vero C
Nice and easy, so our guest told us! Which I really liked now we get to go on our honeymoon!
---
Reviewed on

3/22/2017
Gina B
We did a Traveler's Joy honeymoon registry in addition to a regular home store registry. This was by far more popular with our guests! It was fun for our guests to be able to chose an adventure for us. A very cute idea. It's easy to use and auto-populates with a registry per... Read More your destination. You can also add your own adventures to the registry, which we did. The only bad thing is that they do take a fee of 2.95% from each item, so we ended up losing $45 just for using the site. Still a cute idea and worth it I say.
---
Reviewed on

3/18/2017
Kelsey B
TJ was a fantastic option for our wedding registry! Most guests were traveling from out of town so bringing gifts was not convenient. TJ allowed people to contribute to our honeymoon in the way they wanted to. We were able to snorkel, swim with dolphins, have fancy dinners, and... Read More pay for our dog's boarding costs with the TJ gifts we received. We are so grateful that this was available to us, and we would absolutely encourage couples who don't need or want conventional gifts to use their site!
---
Reviewed on

3/16/2017
Sarah P
We used Traveler's Joy for our honeymoon registry and it was perfect. We are an older couple and do not need a lot of the starter items that younger couples need, but wanted to provide an option for guests to give a gift if they so wished. This is a wonderful way to allow... Read More guests to be a part of a wonderful memory. The site was extremely easy to navigate, set up and use. We even took photos of activities guest contributed to and sent them along with thank you notes. I highly suggest using Traveler's Joy!!
---
Reviewed on

3/15/2017
Sarah B
The person honeymoon website for your guest to view is super easy and lots of fun applications to make it your own. Getting your money gift was super easy!
---
Reviewed on

3/13/2017
lindsey G
The knot is super user friendly, I liked how they kept the honeymoon travelers joy very simple as well and that we got to make an inventory of what our guests could pay for. We did a strict "honeymoon only" gift fund, but people sent in different gifts anyway, which was fine... Read More with us as well. We are moving soon so it was nice to have this as an option. We just put the honey fund url on our invitations. We are going on our honeymoon in a week (three months after our wedding) and we are so excited that we can actually afford to travel!
---
Reviewed on

3/10/2017
Betsy B
Great and fun registry!
---
Reviewed on

2/15/2017
Rebecca E
Traveler's Joy was easy to use all-around! Signing up took a short amount of time, and I was able to choose how to get the money to me (check, direct deposit, etc). We took pictures of us doing the activities to send to the people who bought food/excursions for us. It is... Read More definitely a lot more fun than kitchen appliances, especially when you both have been living independently for several years!
---
Reviewed on

2/15/2017
Lisa J
We wanted to keep it simple and if guests wanted to give us a gift, we just asked if they could contribute to our honeymoon registry on Traveler's Joy. We created a profile that explained where we planned to go. Having this online option for gifts made it easy for people who... Read More couldn't come but also convenient for people who wanted to take care of things before or after the wedding. For us, it was easy to track who sent what and to request the final amount be sent to us. You have an option of covering the service charge yourself, splitting with your guest, or having it pulled from the guests gift. We were also able to keep track of who sent us what and that was helpful to send Thank You notes. Overall, great service! I would definitely recommend it for it's simplicity and convenience!
---
Reviewed on

2/14/2017
Melanie V
This online honeymoon registry site was so incredibly helpful! My husband is from a different country and since we'd be moving, receiving physical gifts wasn't entirely practical. This was such a better alternative and our friends and family loved it!
---
Reviewed on

2/13/2017
Anna C
This was a great site so that we could have money for our honey moon, without people feeling like they were "just" giving money. Easy to use.
---
Reviewed on

1/11/2017
Melinda T
My husband and I loved using Traveler's Joy! The honeymoon registry was a big hit with our guests and many really appreciated having an alternate gift option. It was a blast using all the generous gifts we received!
---
Reviewed on

1/03/2017
Mo D
It was so much fun building our Traveler's Joy web site. We received a lot of gifts through this service and hope to be off to our honeymoon soon!!
---
Reviewed on

12/28/2016
Jen H
Traveler's Joy was so easy to use for both guests and us that we would recommend them to all of our friends and family! The gifts that were purchased on Traveler's Joy were so easy to redeem and showed up in our bank account within 1-2 days so we could use them while on our... Read More honeymoon!
---
Reviewed on

12/20/2016
Sandy S
For a long time my fiance and I were resistant to setting up a registry and preferred that people would give us cash (we have a small apartment which can't handle more stuff!). But apparently people prefer to actually give an actual gift, even if it's a virtual one. So we set up... Read More our registry on Traveler's Joy to give everyone the satisfaction of buying us "gifts." The website worked great! After the wedding, it was a simple transfer into our bank account of the entire registry amount, which we were free to spend on our honeymoon however we pleased. We were very happy with our experience on Traveler's Joy!
---
Reviewed on

12/16/2016
Kimberly R
So happy that we used traveler's Joy honeymoon registry! Highly recommend this for couples who don't wish to do a traditional registry.
---
Reviewed on

12/16/2016
Bri H
Being in our thirties and having lived on our own for many years, my husband and I were not in need of more "stuff". We do, however, love adventures and experiences, so this fit our registry needs nicely! All of our guests who used the service said that it was easy to navigate... Read More and contribute to our fund - we're very thankful for this service and recommend it to anyone considering a "non-traditional" registry!
---
Reviewed on

12/14/2016
Elizabeth C
Wonderful!
---
Reviewed on

11/30/2016
Jessica W
Traveler's Joy was the perfect site to use for a Honeymoon Registry. So easy to use! We couldn't have been happier with it!
---
Reviewed on

11/30/2016
Toni G
I'm so glad we chose Traveler's Joy for our honeymoon registry! The setup is easy, the fees are incredibly reasonable, and our guests really enjoyed having the option of purchasing both a tangible gift and/or an "experience" I will definitely recommend Traveler's Joy in the... Read More future!
---
Reviewed on

11/23/2016
Leanne R
Very clean looking, very easy to use, and we loved that it shows up right on our registry on The Knot along with our other registries. The only thing I didn't like is that when someone buys you something off the registry, you get a certificate in the mail. I think they should... Read More mail the certificate to the person who buys the gift so that they can have something to give you at your shower, wedding, etc.
---
Reviewed on

11/14/2016
Doris R
For those who already have everything for your home and would rather skip the blender and enjoy moments instead, this was a great way to do it. I especially liked being able to customize the events and add your own photographs to personalize it. Highly recommend this!
---
Meet The Manager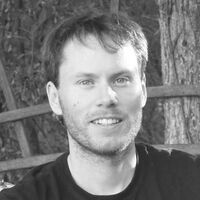 Adam Warner
Writer, editor and travel expert. Adam loves (Philadelphia) sports, photography and weekend road trips. He is also likely your first point of contact when you email or call Traveler's Joy. He loves helping couples have an amazing honeymoon registry and is full of great ideas to help make your registry one of a kind and memorable.