Home

Traveler's Joy Honeymoon Registry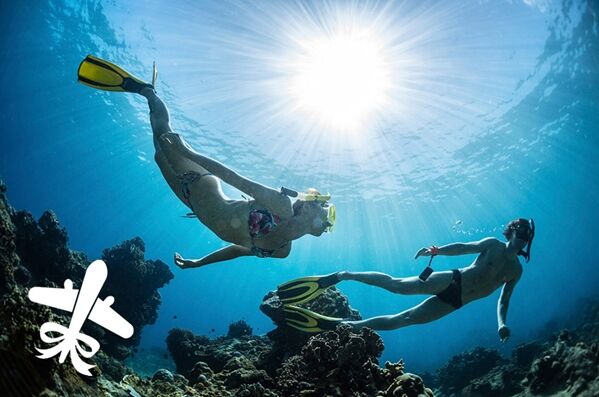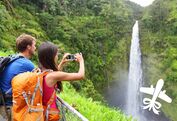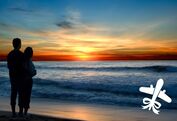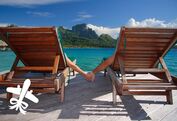 About this Vendor
Skip the blender. Register your honeymoon!
The premier honeymoon registry service trusted by 267,000+ members since 2004. * 100% FREE options available! * Go anywhere in the world. Register for anything. Book travel with anyone. * Registry Partner with The Knot. * Voted The Knot "Best of Weddings" 2011-2015 & Hall of Fame.
Details
Honeymoon, Online, Registry
Contact Info

814 Mission St., San Francisco, CA
EXCEPTIONAL Honeymoon Registry!!
Reviewed on

6/02/2015
Utilizing Traveler's Joy for our honeymoon registry was so easy, so quick, and so informative. We opted not to have a traditional wedding registry - and utilized only the honeymoon registry for all of our gifts. Each of our family and guests commented on how beautiful and... Read More easy-to-use the website was, how they felt a part of our honeymoon and able to choose from a wide variety of options, and how simple it was to send notification of the gifts they purchased. We were able to easily customize the registry (even starting with some pre-populated suggestions) to fit the experience we wanted...and it turned out to be more than we hoped for! We received notifications of each gift we received, and were able to customize thank you cards from the information Traveler's Joy provided. Such a positive and simple experience! Definitely recommend Traveler's Joy for all couples considering the unique and simple option of a honeymoon registry for your wedding!
---
Traveler's Joy is a MUST!
Reviewed on

5/20/2015
Kevin L
My now wife and I decided pretty early on that we already had basically everything we needed to build a home together, but we were going to have a tough time paying for a honeymoon. A honeymoon registry with Traveler's Joy allowed us to have the honeymoon of our dreams. The... Read More process of purchasing a "gift" is so easy and simple for your wedding guests (easier than most REAL registries). Traveler's Joy takes the least amount of money off the top as a charge for the service; only 7%, which is WAY lower than any other honeymoon registry you'll find. Everything about Traveler's Joy is absolute perfection.
---
So easy!
Reviewed on

12/07/2014
Amanda H
Traveler's Joy is wonderful! My husband and I lived together for 4 years before we got married so the last thing we needed was a panini press or another toaster oven; I mean, we had STUFF, travel is one of the things we love to do together. Registering at Traveler's Joy was the... Read More perfect solution! Our guests were able to donate to an experience we actually wanted and it made gift giving so simple for those that were unable to attend our big day. Redeeming is a breeze too; all I did was submit some banking information and the money was in our checking account 3 days later. Seriously, skip all the other nonsense and register with Traveler's Joy.
---
Most Personalized Registry
Reviewed on

8/26/2015
Sisi M
Our guests loved being a part of our honeymoon experience by contributing to our honeymoon fund. It was great for us since we were moving shortly after our wedding and didn't want the hassle of bringing/ returning lots of wedding gifts.
---
Cool option
Reviewed on

8/26/2015
Corinne S
My fiancé and I combined 2 houses in the months before our wedding and couldn't fathom fitting traditional registry gifts into our house. We registered through Traveler's Joy and got our honeymoon and part of the wedding paid for!
---
Definitely Use Traveler's Joy!
Reviewed on

8/24/2015
Megan S
We had a great experience using Traveler's Joy for our honeymoon. It made us able to afford a honeymoon we would have otherwise not been able to afford, and made writing thank you notes super easy (they kept a record of what people bought and their addresses). It was a great... Read More experience for us, and our guests loved contributing to our honeymoon!
---
Amazing Alternative Registry
Reviewed on

8/24/2015
Megan M
My fiance and I had most everything we needed from a traditional registry. We also were hoping to take the honeymoon of a lifetime to Bora Bora, but never would have been able to afford it on our own. I read about Traveler's Joy in a bridal magazine and it seemed like just what... Read More we were looking for! It cost nothing to sign up... yes, there are credit card fees, but it amounts to the same as most sales tax and you can decide whether you would like to pick up the fee for your guests or not. Or you can give your guests the pay you by check or cash at the time of the event. The best part, in my opinion, is the ability to set up your own options for your registry (i.e. a night at a hotel, breakfast in bed, snorkeling, etc...) and you can set the prices for these items. When you have decided to cash out your registry, Traveler's Joy will send you the amount that was paid by credit card and you may choose to use the gift in anyway you'd like! I made a list of everything my guests hoped their gift would go toward and will send them photos when we do the excursions they gifted us! My guests loved the idea that they were helping us to create memories that will last a lifetime and we do not have three blenders occupying our counterspace :)
---
So Glad We Did This!
Reviewed on

8/24/2015
Samantha M
We probably received more compliments on this website than anything else for the wedding! People were able to see exactly what we were doing and it made it very easy for us to get everything booked because you can pull the money out anytime. Can't say enough good things about... Read More the site. I was surprised after the first gift came through with the fees - I don't think that was very clear when I was signing up but all in all it only cost a small amount of money to have the site let guests use credit cards. The cash option was a plus, too because there aren't any fees for that! This was a great idea and brought a lot of attention to what we really needed money for. Thanks Traveler's Joy!
---
Traveler's Joy is a great alternative to household items!
Reviewed on

8/11/2015
Kayla F
My husband and I were living together before we got married and therefore already had a lot of the household items that usually go on a shower registry. I wanted something different. I heard of another bride using Traveler's Joy and that they loved getting excursions as gifts... Read More and that their guests loved that they were giving the couple an experience on their honeymoon, rather than just another appliance for the house. I loved the idea too, especially because we were going to do a few excursions on our honeymoon anyway, might as well get some help paying for them. So I went to the website and made a registry. I thought the pre-made options would help, but they didn't have everything and were very vague. I mostly made up my own items, attaching pictures and my own descriptions. I was able to setup different price points by altering the quantity I needed to pay for a full item. This was good for our guests to have different pricing options. The other thing I didn't like was that I don't remember choosing how I wanted the fee to come out of our gifts. It was set to come out after the gift was paid for, meaning we lost some money. The other options were half the guest paid and half you lost, or the guest paid for all, meaning the price would add an additional 5%. I wanted to at least do half and half but didn't find it until after my shower, causing a good amount of money to be lost to fees. They should have made it more noticeable or more clear. Other than that, Traveler's Joy was great to use and very easy to get the gifts quickly. The money deposits right into your bank account whenever you want and at whatever amounts you wanted. It was nice to our friends and family help us have a more enjoyable honeymoon! I would recommend it to anyone who wants a honeymoon registry!
---
Traveler's Joy.. A real Joy to work with
Reviewed on

8/10/2015
Rachel W
The name of the company says it all. It was very easy for us to use as well as all of our friends and family. I and my wife highly recommend this service. It is a very convenient way for out of town weddings as well.
---
Best registry alternative!
Reviewed on

7/29/2015
Savannah S
We stumbled across Traveler's Joy on the knot website at just the right time. We didn't have a lot of space for tons of new registered household items and the need was more for honeymoon budget. We opened a traveler's joy account and were able to do some really cool things on... Read More our honeymoon ! A small percentage is taken out of each gift as part of cost for the use of the registry but it hardly made a difference. Family and friends loved it because they knew what their money went to and enjoyed seeing pictures. The website also allows a general money donation towards honeymoon. Traveler's Joy contributed to some of our greatest memories !!
---
Negril, Jamaica
Reviewed on

7/23/2015
Cesilee G
My husband and I enjoyed a week in Negril, Jamaica for our honeymoon. We stayed at the Riu per recommendation from a family friend and it was well worth the whole experience! With the luxury of having your food and drinks all inclusive, we were able to explore and splurge on... Read More activities such as; climbing waterfalls, visiting the Bob Marley museum, riding ATVS in the beautiful green mountain tops, going on an adult only booze cruz that allowed us to swim/snorkel in the middle of the beautiful ocean and visit ricks café and margaritaville. The resort has food available 24/7 and drinks end at 12am. There are occasional vendors that try to sell but just say no thanks and they will be on their way. The pool with a swim up bar is always full of entertainment and they also offer massages on the beach, we also liked that there is a gym facility on grounds too. Overall, it was a great place to travel to. I would highly recommend Jamaica and think our "honeymoon/money dance" really contributed to our exploring as well as the honeyfund! Cheers to all the newlyweds and soon to be newlyweds, its an awesome experience and beginning to a new chapter in life :D
---
Awesome honeymoon registry
Reviewed on

7/13/2015
Brenna H
My husband and I lived together for a while before getting married, and although we did do a traditional registry for folks who prefer that, we really wanted to do a honeymoon registry to help us go on a dream trip to Europe. What I loved about this registry is it was super easy... Read More to customize (I went a little crazy and loved it!) and it's easy to change values and amounts regularly - we had a lot of people really want to help us go to Neuschwanstein! But my favorite part in comparison with other honeymoon registries is that you are able to pay online and manage your fees. Other registries have you commit an amount, but then you pay with cash or check. I think that borders a bit on that taboo of asking for cash for some in the older generations. This feels like shopping online and getting money to your account is a breeze! We were able to pull out money multiple times and have it accessible right before the trip. I can't recommend it highly enough!
---
Honeyfund
Reviewed on

6/23/2015
Mary H
Very helpful and easy; got my gifts fast :)
---
The Perfect Registry = The Perfect Honeymoon
Reviewed on

6/17/2015
Katie B
I am so glad we registered on Traveler's Joy. Our friends and family were grateful to have the opportunity to give gifts of experiences, rather than things. One of my husband's aunts said, "I have been waiting my whole life to give a gift like this!" We had a marvelous... Read More honeymoon, where we saw ancient ruins by moonlight, took day trips to world renowned islands, ate some of the best meals of our lives, and splurged on things we wouldn't normally have splurged on. This is all in thanks to our honeymoon registry. You can buy yourself new towels when you need them. You can't put a price on a perfect honeymoon.
---
Traveler's Joy
Reviewed on

6/14/2015
Eddie G
We could not be happier with our experience with Traveler's Joy. As a same-sex couple, we were a bit apprehensive ot using the site as a gift registry for our trip to Belize. Yet, we were treated with respect and dignity every step of the way. Love is Love!
---
Amazing!
Reviewed on

6/10/2015
Cassandra W
This is the perfect honeymoon registry for all users. They give you the flexibility of adding anything you want and being super creative, while also providing a solid template and ideas for those of us who don't have the time to get fully into the everything they can offer.
---
Great Honeymoon Registry!
Reviewed on

5/20/2015
Justine N
We used travelor's joy as our honeymoon registry instead of doing a traditional registry. The website was super easy to set up. My family and friends said that donating to the site was very easy as well. And getting our money back was very convenient an easy! They do take a... Read More small portion of the donations, however, I believe it is less than other honeymoon registry websites.
---
Honeymoon Help Done Right
Reviewed on

5/20/2015
Niketa C
I loved the travelers joy website. You are able to write a personal story to your wedding guest about where you are going for your honeymoon and how different funds can pay for different things on your trip. The website also collects the guest address and amount they sent... Read More so we were able to send out thank you notes right away even before the wedding which was nice.
---
Great service!
Reviewed on

3/05/2015
Michelle C
Great flexibility in customizing our registry. Great examples to get us started. Gift funds were deposited for us to use overseas amazingly fast.
---
Great way to register
Reviewed on

1/22/2015
Jennifer F
Traveller's joy is an easy way to register for honeymoon gifts! Guests were able to quickly give a gift without problems. Super fast, great way to save up for a honeymoon!
---
Gift Giving
Reviewed on

1/22/2015
Chelsea S
I used to website to try something different. It was very user friendly. It was nice for my guest, they enjoyed giving gifts towards things to do on our honeymoon.
---
Easy way to register
Reviewed on

1/22/2015
Alexis L
We didn't need more things and this gave our family and friends a chance to give $$$ towards our honeymoon. You can select types of excursions and different gift prices so there is something for everyone's budget!!!
---
Great Idea for a Registry Site
Reviewed on

1/21/2015
Amy H
Highly recommended by another friend who used them for her wedding registry. Everything was simple to set up, and we got our registry gifts for the honeymoon quickly. We never would've been able to afford this AND pay for our wedding, so this gave us the chance to have a real... Read More vacation. Hooray! :D
---
Honeymoon
Reviewed on

1/21/2015
Francine D
I put this for my shower and to my surprise it was my favorite gift it paid for all my excursions on my cruise. My Husband and I are older and we have lived together for a while so this was the perfect gift. it was so easy to use and spend..
---
Send Message