Home

Traveler's Joy Honeymoon Registry
Details
Honeymoon, Online, Registry
Contact Info

EXCEPTIONAL Honeymoon Registry!!
Reviewed on

6/02/2015
Utilizing Traveler's Joy for our honeymoon registry was so easy, so quick, and so informative. We opted not to have a traditional wedding registry - and utilized only the honeymoon registry for all of our gifts. Each of our family and guests commented on how beautiful and... Read More easy-to-use the website was, how they felt a part of our honeymoon and able to choose from a wide variety of options, and how simple it was to send notification of the gifts they purchased. We were able to easily customize the registry (even starting with some pre-populated suggestions) to fit the experience we wanted...and it turned out to be more than we hoped for! We received notifications of each gift we received, and were able to customize thank you cards from the information Traveler's Joy provided. Such a positive and simple experience! Definitely recommend Traveler's Joy for all couples considering the unique and simple option of a honeymoon registry for your wedding!
---
Traveler's Joy is a MUST!
Reviewed on

5/20/2015
Kevin L
My now wife and I decided pretty early on that we already had basically everything we needed to build a home together, but we were going to have a tough time paying for a honeymoon. A honeymoon registry with Traveler's Joy allowed us to have the honeymoon of our dreams. The... Read More process of purchasing a "gift" is so easy and simple for your wedding guests (easier than most REAL registries). Traveler's Joy takes the least amount of money off the top as a charge for the service; only 7%, which is WAY lower than any other honeymoon registry you'll find. Everything about Traveler's Joy is absolute perfection.
---
So easy!
Reviewed on

12/07/2014
Amanda H
Traveler's Joy is wonderful! My husband and I lived together for 4 years before we got married so the last thing we needed was a panini press or another toaster oven; I mean, we had STUFF, travel is one of the things we love to do together. Registering at Traveler's Joy was the... Read More perfect solution! Our guests were able to donate to an experience we actually wanted and it made gift giving so simple for those that were unable to attend our big day. Redeeming is a breeze too; all I did was submit some banking information and the money was in our checking account 3 days later. Seriously, skip all the other nonsense and register with Traveler's Joy.
---
Reviewed on

10/26/2016
Caitlin B
We loved the option of having guests help us to enjoy our honeymoon by providing dinners/excursions etc! The site was very user friendly and transfers quickly and easily!
---
Reviewed on

10/25/2016
Jennifer O
Traveler's Joy took the complication out of registering and planning for a honeymoon. We're extremely pleased.
---
Reviewed on

10/24/2016
Halley H
Wonderful, simple, experience! Would recommend to everyone!
---
Reviewed on

10/18/2016
Shana T
Traveler's Joy streamlined the process of receiving gifts toward our honeymoon. We were able to use extra toward household needs and wedding expenses. Getting married in our 30's, we already had mostly everything we needed to run a household. Knowing our guests would want to... Read More give us gifts regardless, we found this to be a helpful solution and a blessing!
---
Reviewed on

10/15/2016
Tobias A
Simple and easy to use.
---
Reviewed on

9/30/2016
molly M
Nice idea, but the fees were terrible.
---
Reviewed on

9/21/2016
Jennifer W
Smooth process overall. Money was easily transferred to our bank account. The fees were a bit unclear at the beginning of the process until we were most of the way through signing up for the program. Great support with questions I had. Would recommend this site.
---
Reviewed on

9/21/2016
Hannah S
I loved the tools available on the Knot! It made planning my own wedding so simple. Guest list, registry, and RSVP settings were my favorite
---
Reviewed on

9/18/2016
Kristelle G
This was the most convenient and secure site for monetary contributions. If I were to get married again, I wouldn't hesitate. I will recommend to friends.
---
Reviewed on

9/12/2016
Tricia D
We loved having all the options provided by Traveler's Joy. We are happy with the flexibility and ease of this site!
---
Reviewed on

9/11/2016
Sharde S
The site is amazing! It was very easy for out guest's to navigate. It was also easy for my husband and I to redeem.
---
Reviewed on

9/10/2016
Alexandra R
I didn't want a traditional registry. I needed nothing for my home. If people were going to gift me something, I wanted it to be towards something I would cherish forever! That is when I stumbled upon Traveler's Joy Honeymoon Registry across The Knot's website. After only a few... Read More minutes of looking it over, and reviewing with my fiance, we both knew this is what we wanted to do! Traveler's Joy made it so easy for us to publicize our registry on our wedding website and it was extremely user friendly! If you are looking for something that is non-traditional, modern, and definitely worth it in the end, choose Traveler's Joy!!
---
Reviewed on

9/07/2016
Hong L
A convenient website to book honeymoon adventures, professional and quick response whenever you have some questions. Highly recommend.
---
Reviewed on

9/06/2016
Nikki H
I was really thrilled about this site. It was super easy to see up and use. My guests really liked the idea and was a fun way to let them be a part of our honeymoon. When. We cashed put our funds it was very easy and we received the gifts very quickly. The only reason I am... Read More not giving a total outstanding 4 is because I was not expecting the % that was taken out of our gifts. It wasn't a huge amount buto enough to see a difference.
---
Reviewed on

9/06/2016
Lizzy H
Traveler's Joy was an easy way for us to register for event/items on our honeymoon and it was fun adding everything! The customer service was also very helpful and responded quickly when I had any questions. Highly recommended!
---
Reviewed on

9/05/2016
Kaela M
Awesome way for guests to give gifts when not looking for an overwhelming amount of household options. You can make your personal site really cute and people loved all the different options they could contribute to i.e the plane ticket, hotel rooms, hiking excursions, city tours... Read More and meals out!
---
Reviewed on

9/04/2016
Jennifer C
So happy we came across Traveler's Joy! It was so easy to use and customize and gave our loved ones the opportunity to feel like they were contributing to something specific and more personal.
---
Reviewed on

9/03/2016
Roseann S
A perfect wedding registry for us. We had a great experience using this site.
---
Reviewed on

9/03/2016
Emily P
Brilliant service, we were moving country very soon after getting married so using travellers joy was a fantastic option for our registry - well it eliminated the need to try and squeeze a toaster into our checked luggage! I'm a little disappointed at the several days delay in... Read More transferring funds out of the website, people continued to give us gifts after the wedding which take 2 or 3 days to go through travelers joy's "security checks", and then extracting the funds takes several days. This delay caught us by surprise and meant we were really short of money for the first few days of our honeymoon, and left us extremely frustrated at this service.
---
Reviewed on

9/02/2016
Taylor R
Traveler's Joy Honeymoon Registry made the whole process of receiving money from our wedding guests so easy. Thank you. We would recommend this to anyone planning on registering for money for their honeymoon.
---
Reviewed on

9/02/2016
Brielle T
Traveler's Joy is a great resource to let your guests know how you are spending the money they are gifting to your honeymoon. It's also really easy to use.
---
Reviewed on

9/01/2016
Laura L
Traveler's Joy was amazing! It was SOOOO easy to add our information, to edit things, and they were super responsive when we had questions about our registry at any time. :) All our guests were super excited to help us achieve our dream honeymoon and loved the ease of the... Read More process. I'd highly recommend them for anyone wanting to do a honeymoon registry. It makes everything so seamless!
---
Meet The Manager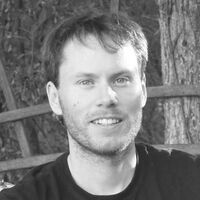 Adam Warner
Writer, editor and travel expert. Adam loves (Philadelphia) sports, photography and weekend road trips. He is also likely your first point of contact when you email or call Traveler's Joy. He loves helping couples have an amazing honeymoon registry and is full of great ideas to help make your registry one of a kind and memorable.
Use our messaging tool to connect with vendors anytime, anywhere. Stay organized, all in one place.