Home

Tropical Moon Events
About this Vendor
Quality Service and Unforgettable Occasions!
We possess a passion for entertaining, with the desire to bring exquisite style to your distinguished event. We want our clients to have a fluid and fun wedding planning experience. Our vision is to assist you in creating an occasion that is felt as an unforgettable experience for you and your guests by providing seamless service, detailed planning, careful vendor selection, and flawless event setup and execution. We aim to create an experience that goes beyond expectations, while you create memories to last a lifetime.
Contact Info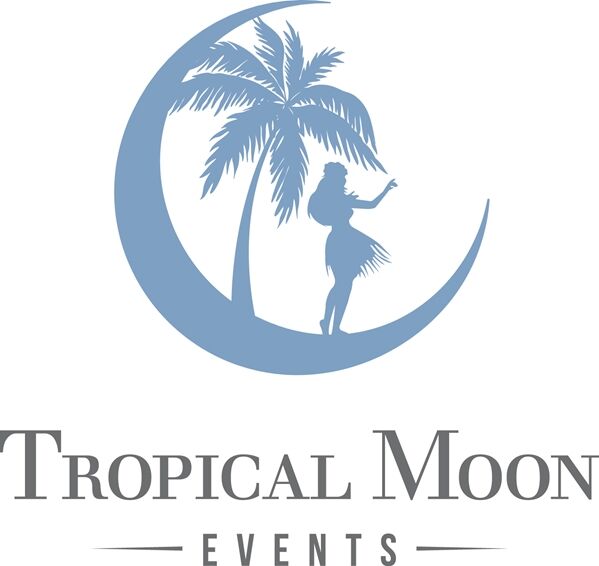 Reviewed on

12/04/2017
COURTNEY U
Tropical Moon Events did a spectacular job planning my North Shore wedding while I continued life as normal in Los Angeles. Dania has a plethora of knowledge, resources and contacts that really eased my mind as I planned. My vendors were all amazing and the event sparkled. I... Read More could never have done it without Dania and her team!
---
Reviewed on

11/17/2017
Audra W
I chose Dania and her team as my wedding planners based on reviews. I can happily say they did a stellar job and made my wedding everything I hoped for and even better! The first time I spoke with Dania on the phone I had a great feeling about her. I had my wedding at the... Read More Plantation Estate in Kaaawa. Dania hadn't been to the location before so she drove out across the island on two separate occasions to photograph and take measurements so she could do detailed layouts and diagrams of how the ceremony would be set up. I chose a whimsical vintage tiki theme for the decor and inspiration. She turned our pool house pavilion into a true tiki bar! She even brought puffer fish, glass floats, and fish netted the whole ceiling to mimic a vintage tiki bar. I didn't use her bar service because I made my own drinks( I'm a bartender) but she rented me some really great tables with tiki faces and a tiki bar and glassware to match my theme. She even saved me money by making the bar herself using bamboo fencing instead of renting from another company. A huge shout out to her assistant Tasha for saving the day! My cake vendor wouldn't deliver on my day because they already had to many deliveries that day so she drove to Honolulu to pick it up for me. On top of that I messed up super bad and miss measured my tablecloths leaving half my tables exposed so she also went to the fabric store to buy new ones. She and the other assistant also helped tremendously with staying after and cleaning up. I was hesitant at first to spend so much money but I'm really glad I did. It was so worth it. I had never been to Hawaii so I really needed someone who could help me from the Island. Thank you Tropical Moon Events!
---
Reviewed on

10/25/2017
Dania was extremely helpful and patient throughout the planning we process. We had to organise our special day from overseas making it just that much more challenging, however communication was always good with lots of follow ups to make sure everything was spot on. When we were... Read More stuck on decisions or ideas Dania provided plenty of guidance based on past experience and pictures to help. The day was amazing, went perfectly to plan (from transport, to ceremony, photography and reception). It was a stress free day and very memorable for all family and friends. Would definitely recommend Tropical Moon Events to anyone else looking to plan their commitment in Hawaii.
---
Reviewed on

9/14/2017
Dania at Tropical Moon Events was fantastic. We were planning our wedding in Hawaii from Australia and she made the process a lot less stressful, especially with her local knowledge of ceremony locations and reception venues that suited our smaller wedding (15 people). Dania was... Read More professional, quick to respond and came with a great list of vendors to make the wedding everything we had hoped. If you are looking for a fantastic wedding planner that really understands what you want and at the same time having a modern/relaxed type approach then get in touch with her..... you will not be disappointed. Dania made sure she really understood what vision we had for the day and delivered 100% of what we had hoped for. Thank you Dania for all of your effort and hard work behind the scenes and for making our day one we will never forget.
---
Reviewed on

12/16/2016
Dania at Tropical Moon Events coordinated a wedding for us and did s fantastic job. More importantly, our couple was extremely happy with the services that she provided. Absolutely professional in all aspects from beginning to end.
---
Reviewed on

9/09/2016
Maya G
Tropical Moon Events were the ultimate professionals. I was so glad we hired them because once we did, they took charge and let us simply sit back and enjoy ourselves. They strike the perfect balance between gracious hospitality and "don't you dare cross me--I'm a bartender".... Read More People kept telling us that we wouldn't eat at our reception, but I knew that with Dania and her staff, it wouldn't be and issue---and it wasn't! Set-up and clean-up were easy and smooth. And the mai tai's were scrumptious! They came recommended by our wedding coordinator and we would hire them again in a second. Definitely recommended!
---
Reviewed on

8/05/2016
Dania and her staff were really awesome! They showed up ready to work with a friendly attitude. They were able to quickly set up and break down, which was very important for the time constraints of our venue. She's a joy to work with, super flexible, and really listened to what... Read More we wanted. We loved her infused flavored waters and her Maui mango black tea was amazing! We would highly recommend her to everyone.
---
Reviewed on

3/07/2016
Rose D
From day 1 Dania and her team made sure that my wedding was executed with love and aloha. As a bride in Hawaii, there is nothing I wanted more! From start to finish Tropical Moon Events displayed the highest level of professionalism. Whenever I had a question, I knew that Dania... Read More was always just a phone call or text away! As a bride, peace of mind is essential to a flawless wedding, and with Tropical Moon Events I never had to worry :) Thank you Dania and team for an AMAZING experience.
---
Meet The Owner
Dania Mossman
I am inspired by love, beauty, and positivity, and grateful for all of life's blessings. I'm an adventurist who wants to experience life for all that it has to offer, and savors life's most precious moments. Raised in Hawaii, I've travelled the world, mixed delicious cocktails, and planned/promoted entertainment events from Coast to Coast. As a wedding planner, I love to create an event experience as unique as each couple I work with. With 8 years of event planning under my belt, I'm confident in my abilities to deliver an amazing experience, from wedding vision to completion.