Home

Unique Style Productions
About this Vendor
DJ Services, Decor Lighting and Photo Booths
Unique Style Productions specializes in transforming a client's perspective of a party, event, or show into an impacting performance to be remembered. Our expertise in the music industry combined with exceptional décor lighting production and professionalism will transform your event into an everlasting memory.
Details
MC Services, Recorded Music, Sound Equipment
Contact Info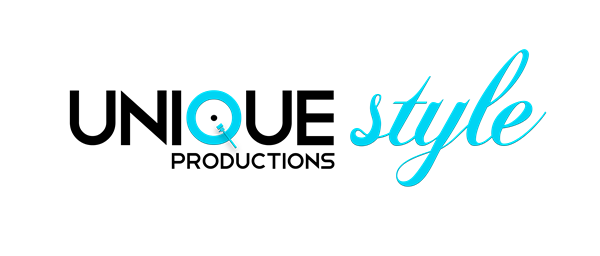 5200 Mitchelldale St. Suite F-26, Houston , TX
The Best in the Business!
Reviewed on

10/06/2014
Callie K
Unique Style Productions is in a category all their own. They offer so much more than just a "DJ service." They are the masters of entertainment. Our experience was very personalized. Cesar seemed to know what we wanted even when we were having a hard time explaning the type of music we wanted to hear. Our guests were on the dance floor all night. The layout of the venue had me concerned that some guests would not make it to the dance floor--Cesar made it happen! Even my grandma was out there dancing. Cesar's passion, infectious enthusiasm, and professionalism really set Unique Style Productions apart. Unique Style Productions also provided the lighting, monogram, and photobooth. Everything was fantastic. I cannot say enough about this company. BOOK THEM! You will not be disappointed!
---
Best DJ Ever!
Reviewed on

8/04/2013
F J
Cesar Gil was the first vendor we booked and was definitely the best decision we made for our reception! He is friendly, professional and incredibly talented. Cesar actually deejays and just doesn't play song after song like many so-called DJs out there. He took the time to meet with us several times to figure out what we liked and didn't like and provided creative suggestions on what we could do to enhance the reception. We received tons of compliments from our guests about how much fun they had, and it certainly was due in large part to Cesar! We can't thank him enough and have recommended several of our friends and family members.
---
Sebastian was great
Reviewed on

6/26/2013
Sarah G
Sebastian was great. Very reliable and very fun and energetic the day of. He was always out on the dance floor with us which was very fun. He got the crowd going too. He also helped coordinate a photobooth and lighting at the venue and that turned out well.
---
JOE is AWESOME!!!
Reviewed on

7/27/2015
Julie N
Joe is a great MC & DJ! Many of my guests commented on how professional and great he sounded on the mic as an MC and when he started spinning, EVERYONE was on the floor going crazy! I don't think I ever left the floor...LOL! He played my wedding play list as I requested and some more! Even my photographers said it's been many years since they've seen a wedding event where everyone had so much FUN! Thanks Joe for making it so memorable and special!!!! Julie & Dac
---
Ivan was the BEST!
Reviewed on

4/28/2015
Julie G
I give five stars to Ivan; he was by far beyond the highest expectations we had. He kept the music flowing perfectly and played everything we asked. He was interactive and really fed off the crowd on the dance floor. He kept the reception dancing. We could not have asked for anyone better!!
---
**HERE'S WHY YOU SHOULD ABSOLUTELY CHOOSE DJ JOE FIGUEROA :)!**
Reviewed on

1/07/2015
Brandi S
My sister recently was married just before the new year. I am a wedding photographer in a well known company in the wedding business, so I have seen a LOT of DJs. Months prior, I photographed a wedding alongside Joe at Briscoe Manor, and I KNEW that I had found the right DJ for her! Professional, respectful, knowledgeable, fun, party-starting, and all around wonderful services is what we got from Joe for her wedding! We couldn't have been happier, and in fact I will be getting married myself this coming June, and he is absolutely my choice for my wedding as well! Look no further if you want a fantastic DJ experience! Thanks Joe :)
---
Great job
Reviewed on

1/06/2015
Catherine D
Cesar did a great job on our wedding, the guests loved that he brought turn tables to mash up music on the spot. I wish we stuck closer to the list of songs discussed prior to the wedding but overall it was the best wedding DJ we've ever seen!
---
Ask around and they will Help!!!
Reviewed on

12/23/2014
Lisa H
If you cannot afford their original quotes they have accommodations. If you want something small and not to use your person iPod they can do it for less and still look nice. Ask questions!!! Do not get discouraged Joe F., Nick S. All helpful!!!!! They call, email, set it up and I could not afford $1000-did not want the disco fancy lights. So they helped!!!! Please work with them. Other vendors pushed us aside fast.
---
Cesar Rocks!
Reviewed on

11/03/2014
Angela M
Cesar the DJ (unique style productions) was the best part of our wedding! He took the time to meet with us several times and help us pick out the perfect music for our big day. He even helped me pick the daughter/father song and mother/groom song.....without him we would have been lost. He has a great personality and so much energy. He kept the crowd having a good time! I plan on using him for future events and recommend all future brides to use him!
---
Fantastic Atmosphere
Reviewed on

8/11/2014
Analicia G
Cesar Gil from Unique Style was an amazing DJ. After having contracted him, we met to go over song preferences. My husband and I enjoy a varied selection of music but are very bad about knowing artist and song names and making selections. That didn't matter to Cesar, he took our information and made amazing recommendations and kept everyone at the wedding dancing and overcrowding the dance floor all night long. He translated everything he said in both Spanish and English and made sure to mix both Latin music and English music in seamlessly. He goes way beyond just switching from song to song. He is truly a musician who is able to seamlessly blend music so that there aren't any breaks. Everyone was asking who the DJ was because he did such an amazing job. I would highly recommend him to anyone!
---
Best Event DJ Services Ever!!
Reviewed on

4/07/2014
Tran P
ask for CESAR GIL. he was our DJ and was excellent from the first time we met him through the end of our wedding. He has a vast music library, able to mix and mash-up any two songs. He is high-energy and really understands dynamics of a party. Everyone was on the dance floor. His ancillary services (monogram, uplighting) are superb and high quality but also reasonably priced.
---
Wedding 08/24/13
Reviewed on

9/18/2013
Elizabeth V
We booked Unique Style Productions for DJ (ceremony & reception), photobooth and lighting. After my first appointment with Cesar, I knew we wanted him as our DJ. Meetings with him were easy, he was open to all our ideas (confetti, Hora Loca), made suggestions where I was clueless. At the wedding he was amazing!! Made everybody hit the floor, even those who "didn't dance". Guests had a blast with the photobooth! Uplights added that extra touch of elegance to the venue/decoration, so beautiful. Oh, the only complain is that at the end of the night my feet were cramping, as I danced non-stop (totally you're fault Cesar) :) I couldn't have asked for better DJ than Cesar...thanks!
---
Great DJ and Lighting Service!
Reviewed on

7/09/2013
Tamara T
Cesar and Marcus really worked with us to get us what we wanted for the price we needed. Our DJ was Marcus aka DJM.E.and he was great to work with! I really enjoyed their personal service and that they were available to talk whenever I needed. Marcus made sure that he had the music that we wanted available. Everyone was having fun and dancing! I definitely recommend them if you are looking for a DJ or lighting service!
---
Cesar Gil is Awesome!
Reviewed on

6/12/2013
Pammy K
We had our choice of Dj with our package at Tuscany and we went with Cesar with Unique Style Productions. He was awesome and kep everyone on the dance floor ALL NIGHT LONG! We even extended the reception an extra hour because everyone was having such a great time. He kept everything flowing smoothly and worked well with our venue and other vendors. Cesar knew that my husband was an ex-Marine, so he brought in his Marine backpack that he suggested we use for when Nick had to get my garter. He played exactly what we wanted him to play, and we didn't have to give him much direction that night at all. We had an amazing time and I danced all night long!
---
DJ ME
Reviewed on

4/11/2013
Julie C
Marcus was a great DJ once he got to the wedding, However, it did take him a while to respond to emails. He was also supposed to bring mics for the pastor and groom and failed to do so. But like i said once he got to the wedding, he did a great job!
---
Great DJ and great price
Reviewed on

3/31/2013
Cristi
Sebastian (Seebass) was my DJ and he did a fantastic job. He played exactly the right type of music and adjusted based on the mood. He was flexible and upbeat. He really did a fantastic job all around. He has a great and fun personality that really kept the party going. He speaks Spanish too so was able to translate for our Spanish speaking family members.
---
Last minute success!
Reviewed on

12/31/2012
Xochitl C
We were on an extreme time crunch due to unforeseeable family events, so the music really took a backseat in planning. The DJ seemed frustrated at the fact that we were so last minute that he felt the need to mention he may not have time to find our music because he had a "big wedding" right before ours (we had our music on an external drive so it took care of that potential problem). That unnecessary comment aside, they were one of the two DJ's included in our venue package and I am still glad we went with them. We bought an afforable lighting package on top of what was included and it really made the event much more fun and lively. Sidenote: If you have a name that people tend to mispronounce, practice with the person beforehand just to make sure they get it. I know this from experience with my first name but didn't think of it with the simpler last name. Trust me, it's just as embarrassing for the DJ to mispronounce it so do him/her a favor and practice. We would give a 4.5/5, rating would be a 5 but we don't think he read the crowd well enough to keep them engaged the whole time.
---
DJ ILLSET
Reviewed on

11/06/2012
Emily H
Lissette was amazing at our wedding, she played a variety of different types of music and she kept the party going all night. She helped us figure out a lot of songs we hadnt heard before. I definitely would recommend this company, they do a great job on lighting as well
---
Sebastian was awesome!
Reviewed on

9/08/2012
Jennifer C
Sebastian or DJ SeeBass was awesome! I met him at an open house and knew he was the guy for my wedding! He responded very quickly to emails and was always available to meet prior to the wedding. During the meetings with him I felt that he got a true since of our music style, which showed at the wedding because we loved it all! My guests has a great time and were dancing all night. He definitely knows how to get the party started! Sebastian also provided the lights for the reception. He met me at the reception venue and brought all of the color swatches for the uplighting (there were tons) so they will have whatever color that you are wanting! I really enjoyed working with Sebastian and Unique Style Productions! He played all of the music that we asked him to and everyone had so much fun! All of our pictures show the dance floor full due to his awesome skills. I would recommend him to all of my friends and family!
---
Awesome DJ
Reviewed on

8/14/2012
Natascha B
Cesar Gil (DJ GilT) from Unique Style Productions was the DJ at my wedding at the Westin Oaks on 7/28/2012. In addition to the reception he also did the music for our ceremony. He was organized, professional, and handled all of our requests. He was very aware of what kept the dance floor full and really kept the party going. In addition to the music he also provided the lighting for the room and the cake. I would highly recommend Unique Style Productions for your wedding day music needs.
---
He was amazing!
Reviewed on

6/17/2012
Myra C
He had everything I wanted! He wasn't just dj'ing.. he was mixing! Truly a professional! We have an eclectic taste in music so it was great that we found someone who could provide us with that. He gave us a great deal, was extremely professional and patient with my demanding needs! Will use him again for our next big event!
---
DJ Cesar GilT made "Our Day"
Reviewed on

6/15/2012
DANIELA P
I was really worried that I would not be able to find an adequate bilingual DJ capable of entertaining a large multi-cultural, bilingual wedding crowd. I have never seen my mother in law dance so much!! I had major concerns because my grandparents did not understand English and my husband's family did not speak Spanish. I shared my concerns with Cesar in one of our several meetings to discuss the music. He assured me this would definitely not be a problem. At the wedding, that concern vanished and I was able to truly enjoy myself with my new husband! My mom was dancing with his dad and his grandma would not sit down, she just kept dancing by her seat. Also, he played all of our favorite songs at the exact time we previously discussed in our meetings. Caesar has an amazing ability to read his audience and anticipate how they will react to the set based on how they react to the music throughout the night. I would not even take a chance with anyone else. Cesar is very professional and delivers everything that is promised and more! This is a genuine example of someone who is doing exactly what they were called to do. Music not his pastime, it's his life. Be prepared to have the time of your life!
---
Life of the partay!
Reviewed on

5/13/2012
Donna T
We had Cesar as our dj and emcee. He was fantastic from start to finish! At our first consultation, we thought it was so cool that he spun music for us. He is a very talented dj! He really listened to what we liked/disliked and offered suggestions based off of what we said. I don't even want to imagine how my wedding would've went without Cesar. He kept the reception moving and none of my guests ever looked bored or confused with what to do next. The music he played was exactly what we requested - no suprise Cupid Shuffle! I would definitely recommend Unique Style Prods. and if I ever had to host a large event again, he would be my go-to guy!
---
OQUENDO/ DANESE WEDDING
Reviewed on

4/04/2012
Angela O
CESAR DID AN AMZING JOB ANIMATING AND KEEPING EVERYONE ON THE DANCE FLOOR. THE MUSIC WAS EVERYTHING I HAD ASKED AND MORE. THEY ALSO DID AND AMAZING JOB WITH ALL THE LIGHTING AT THE RECEPTION! MY GUEST WERE AMAZED! I WISH TIME WOULD NOT HAVE GONE BY SO FAST! I HIGHLY RECOMMEND THIS COMPANY. YOU WEDDING PARTY WILL HAVE A BLAST!
---
Good DJ
Reviewed on

4/02/2012
Joanna T
Cesar was an overall good DJ. My guests commented that he did a great job. He kept the party going and made it a great night
---
Send Message