Home

Vanity Belle
About this Vendor
Beautiful hair & makeup, with a 5 star service!
Vanity Belle is a team of talented artists that offer Makeup, Airbrush, Hair Styling and Airbrush Spray Tanning, serving the Southern CA area. Our team is dedicated to making you feel like your most beautiful self on your wedding day. Check out our reviews to see what other brides are saying!
Details
Beauty Group Bookings, Hair + Makeup Trials Available, Hair Stylists, Airbrushed Makeup, Eyelash Extensions, Makeup, Makeup Artists, On-Site Hair + Makeup, Facials, Massage, Waxing, Beauty
Contact Info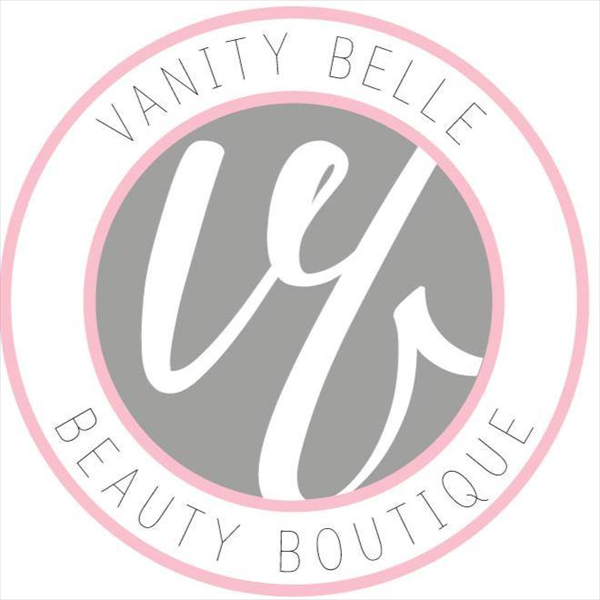 Reviewed on

4/09/2017
Jennifer P
I had my bridal trial at the Costa Mesa beauty bar with Kristen and Dominique! They were so welcoming from the start and really listened to my wedding vision. I had my bridal shower that same day and they went out of their way to make me feel so pampered as I enjoyed a mimosa. I... Read More got so many compliments on my look and I can't wait to use them for my wedding day!
---
Reviewed on

3/15/2017
Gillian R
The girls were absolutely wonderful for our hair and makeup. We even had a mix up with the schedule but they handled it without any stress and we were all ready on time. Everyone looked so beautiful. I had a Disney castle photo shoot the following morning after the wedding at... Read More 5am, and my hair and makeup lasted me all during the night of dancing and then a few hours of sleep, lol. I did not touch up at all for the shoot! Amazing!!!
---
Reviewed on

12/11/2016
Jillian S
I first found Vanity Belle Beauty Boutique when I heard about a wedding show they were having at the boutique with other vendors. My mom and I went and had such a great time that we decided to get bridal hair and makeup trials done there. We absolutely loved the way our hair and... Read More makeup came out at our trial that we decided to book Vanity Belle for my wedding! Kat did the hair for my wedding and Diane did the makeup. They are both excellent at their jobs and are really sweet and fun to talk to! I was so happy with how everyone's hair and makeup turned out for the wedding! The girls at Vanity Belle are really good at making you feel like a million bucks when you walk out of there! I love the place so much that I get my hair dyed there now and go there whenever I need to be pampered or get my makeup/hair done for events. Definitely check this place out!
---
Reviewed on

6/05/2016
Heidi G
I absolutely loved working with Kat & Crystal on my wedding day! All of my bridesmaids, my flower girls and my makeup and hair were stunning. I loved how everything turned out, and they completely grasped my vision for my hair and makeup on my wedding day. They are so fun to... Read More work with, and I would highly recommend them! Jonathan is very organized and communicates quickly to whatever you may need. Vanity Belle is great! Thanks again Vanity Belle!
---
Reviewed on

5/23/2016
Gianelli G
Vanity Belle is just AMAZING!!!!! From my first impression of their beautiful store to their makeup artists I loved them! I had Diane for my makeup trial and she was so friendly and easy to talk to and understood what my vision was for my makeup and look! I booked them right... Read More away after that for myself and all of my bridesmaids. Once I got a veil for my dress I booked Diane for my bridal shower makeup and told her that I wasn't sure about going with the same look for the wedding now, she agreed and came up with an amazing romantic look for wedding day! On wedding day she was there early and was beyond amazing and the second artist Raven was so sweet! The girls worked fast and everything came out flawless! Diane even did a tattoo cover up on my mother in law and everyone was shocked!! It came out so good no one could tell she had a tattoo!!!! Will definitely be booking Diane and Raven again :)
---
Reviewed on

4/07/2016
Karli M
After my previous stylist flaked on me, Vanity Bell took great care of me last minute. They are treat you professionally, and Johnathan, the co-owner is very kind. All expectations are clearly laid out. Kat did my hair and makeup and she felt like part of the family at the end... Read More of the day!
---
Reviewed on

10/21/2015
Alejandro B
Crystal (Makeup) and Brittany(Hair) were awesome! I could not be happier with my hair and makeup. They are highly professional and a pleasure to work with. Pictures came out great and I got many compliments for my hair and makeup. So happy I decided to go with Vanity Belle!
---
Absolutely Amazing
Reviewed on

6/16/2014
Nadia R
After a horrible trail I turned to Yelp and The Knot for local vendors who could help me 12 weeks before the wedding. I came across Vanity Belle and emailed them pictures of what had my hair and make up looked like after the terrible trail. The next day I received a phone call... Read More from Jonathan the owner and he genuinely wanted to help me and forget about the bad experience. I booked a trail and loved that the 2 girls working with me were so attentive and detail oriented. I left happy and relieved. The day of the wedding the team arrived on time and stuck pretty close to timeline for that day. I looked and felt absolutely gorgeous even after making adjustments to make up I had selected from the trail. My bridesmaids also looked stunning and loved the quality of there work. They are a bit on the pricey side but hey you get what you pay for. Thank you Vanity Belle and your wonderful team.
---
Wonderful
Reviewed on

5/28/2014
Katie H
I worked with Lauren and she was amazing. My makeup was absolutely stunning!! She made me look and feel like a million dollars! The makeup photographed so well and she was just so pleasant to work with. Vanity Belle is a little on the expensive end, but trust me, it was totally... Read More worth it!
---
LOVED my hair & makeup!
Reviewed on

9/17/2013
Amanda M
Leah and Sam are so amazing! I did a bridal hair and makeup trial back in February and they listened to everything I wanted and offered suggestions to make my vision a reality. My hair and makeup looked better than I was expected and totally wanted to cry when I saw what a great... Read More job these girls had done. They are so upbeat and really bring a lot of fun energy. All emails/calls/texts are responded to very quickly. I did the trial at their studio in Costa Mesa (which is so cute btw) but they can come to you as well. These girls are fun, super professional, and great at what they do...don't hesitate to call them! On the wedding day they arrived on time (early even!) and made sure everyone had enough time to get the attention they needed. I LOVED my hair and makeup, and it kept all night. Our wedding & reception was outside (in August) and when I started to sweat a little on my forehead, my friend told me I even looked pretty while sweating, the makeup was that good lol. They made my Mom feel so beautiful on a day that was equally as important to her, and for that I am eternally grateful! Extremely professional and skilled, and they were SO MUCH FUN to work with! Thanks again ladies!
---
Truly awesome Artists at Affordable Rates! And that's coming from someone who is a perfectionist!
Reviewed on

8/15/2013
Dana Rose E
I used them for my wedding a little over a week ago. Let me start by saying that I myself do hair and makeup as a side job and are very particular about my makeup and hair. My friends were actually surprised that I was going to have mine done by someone other than my self. I... Read More searched for my vendors early on back in February. My requirements were to find a reasonable priced company as I didn't want my bridesmaids paying a lot (they too do their own makeup pretty well) and a company that doesn't make you look too white in pictures or like you don't have anything on at all. I've been in many weddings where I had to re-do or touch up my makeup or hair. Their quick response time, affordable rates, pictures on their websites and the link they have to photographer Wendy Kathleen Photography were the reasons why I ended up booking with them. Wendy had a deal where she would deduct the price of my hair and makeup from my photography package. Awesome deal! (Wendy is amazing too. Check out my review on her coming soon). I did 2 trials with them because I booked so early that I changed my mind on the looks I wanted. I had Victoria and Sarah (Amanda came the day of to do some of the BM's). They are all so awesome and fun! They listen to what you want and provide their thoughts on what they would recommend. They keep it real and are willing to try different things if you're not satisfied. My first trial was a half up do and the second was an all up volumized do. My fiance later told me he wanted it half up. I was thinking great, I just did my trial twice and now he tells me. Because Victoria and Sarah made me feel so comfortable and I saw first hand how good they were I wasn't worried and knew they'd be able to create the looks I wanted for my big day. The wedding was finally here. They arrived earlier than scheduled which was good. I was actually nervous for the VB team given how picky my friends are with their hair and makeup (they're like me!). Everyone was completely satisfied with their makeup and blown away on how good it came out. I was so happy to see and hear their reactions when they were done! I did have some girls want to re-do their hair a few times and Sarah and Amanda were actually good sports about it. I did airbrush which I would recommend as the look comes out great in the professional pics. On another note- they are very honest as well. I had to adjust the # of hair and makeup services and Victoria realized that she overcharged me for 1 service and immediately emailed me to let me know and she mailed me a refund check. Not something many would do. Everything about my experience with them was awesome and I would def recommend them to anyone. Remember, that's coming from a perfectionist!
---
Amazing!
Reviewed on

7/24/2013
Kelly E
Vanity Belle is extremely professional - they always respond to emails immediately, and they are highly organized. Sam did our hair and Diane did our makeup - both ladies were extremely friendly and provided a high level of service. We couldn't have asked for more!
---
Love them!
Reviewed on

4/01/2013
Cindy G
A couple of weeks before the wedding, Vanity Belle contacted me to tell me that the person who I had a trial make up run with was no longer with the company. I didn't have time to do another trial run, so I was a bit nervous, but everything turned out great! Sammie & Leah were... Read More my hair & make up artists for the big day. They came to Temecula (bright and early) and set up in my hotel room. They were highly accommodating to everyone's hair and make up requests! Poor Sammie had burned two of her fingers on a curling iron but still pushed to come in and work. Leah was much more accommodating to my requests than the person who was originally assigned to me, and my makeup turned out great! Thanks, girls! =)
---
These girls are great! :)
Reviewed on

2/23/2013
Corinne L
Leah (makeup) and Sarah (hair) did an AWESOME job for my wedding last weekend! They are super friendly, easy to talk to, and professional. The girls and I felt so beautiful all night. I definitely recommend Vanity Belle! :)
---
Ask for Leah and Sarah!
Reviewed on

2/05/2013
Nicole A
When doing all the preparations for our wedding, hiring a hair and makeup artist was the last thing on my mind. I email at least 10 other makeup artists in the Orange County and Inland Empire, but Vanity Belle's prompt and professional response impressed me the most. Some of the... Read More other artists I contacted were either rude or unprofessional (One thing that you definitely not want on the day of your wedding). After comparing prices and browsing through some of the other artists' portfolios, it was Vanity Belle's professionalism, prompt response, and overall style that made choose them over the others. There is nothing more frustrating to a bride then having to wait for answer (ladies, you know what I'm talking about). But what really sealed the deal and made me ABSOLUTELY confident in Vanity Belle was their artists' personalities. During my trial, Leah and Sarah were absolutely lovley, amiable, fun, and energetic (just the right vibe you want to have on the day of your wedding). Leah and Sarah were very quick to respond and were absolutely awesome. After my bridal trial, Leah sent me over a timeline of makeup/hair. I had 3 bridesmaids and 1 junior bridesmaid (45 minutes each). Leah and Sarah arrived early to set up and cracked me and my bridesmaids up the whole morning (which I loved). These are the girls you definitely want to have around (they're true keepers), and having them around to make you and bridesmaids laugh definitely shows in the pictures. When you're having a good time, it really shows. Not only did my make-up last ALL morning, it pulled a "Lionel Richie" and lasted all night long as well. (Ceremony started at 10am, reception ended at 11pm). Getting airbrushed (extra $10) was definitely worth it. Not to mention my hair was BANGING too! I was a little worried that it would get frizzy from the rain and cold, but it stayed true to form without looking like a helmet. I would definitely RECOMMEND Leah and Sarah from Vanity Belle!They should be your 1st choice.
---
Beautiful work
Reviewed on

10/18/2012
Carla C
Vanity Belle did an amazing job doing the hair and makeup for my bridal party and I. I was referred to Vanity Belle by a co-worker. I set up a makeup and hair trial with Victoria the owner and stylist for the company, whereI was able to show her pictures and let her know what I... Read More wanted. I loved my hair and makeup! I loved her input on makeup and hair ideas, eyelashes were even included. The team of stylists arrived on time and were very friendly and professional.
---
Meet The Owner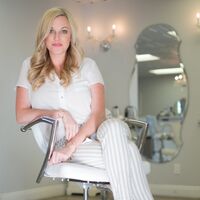 Victoria Nino
Helping people feel good about themselves is the best job anyone could ask for. Vanity Belle is my family's passion, born of unconditional love and grown over time through nurturing and a closely held commitment to our core values. We only hire professionals, dedicated artists and unconditional supporters throughout your special day. We love what we do and it shows in our work. We have been told that we are a lot of fun too. We ALWAYS strive to deliver the best. You deserve it.