Home

V.E.I. Limousine, Inc.
About this Vendor
Wedding Specialists since 1988
V.E.I. Limousine has provided the finest Limousine and Party Bus Services for thousands of weddings over the past 22 years. An experienced V.E.I. bridal consultant will share their wealth of knowledge with you. Our FLEET will have you "Raising the Bar" compared to anyone else. We have it all.
Details
Valet Parking, Limousine + Sedan, Transportation


Contact Info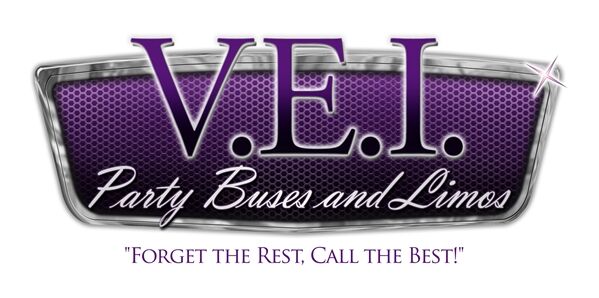 Reviewed on

7/05/2016
Amanda F
We found working with VEI to be extremely enjoyable. Both drivers were on time and even made me feel at ease as we had to wait for a wedding before ours that ran late at the church. The same driver who drove the limo picked us up for our airport transfer the day of our... Read More honeymoon! He was so nice and excited to see us again he greeted us by name with a big warm smile. I would recommend my friends and family to use VEI for their weddings and special occasions. They were simply a pleasure to work with from beginning to end! Thank you Maria for all of your help!
---
Reviewed on

10/06/2016
Jacqueline R
I really suggest booking this vendor. They traveled from South Plainfield NJ to Cherry Hill NJ. Amazing Service. The driver didn't just drive the party bus. My bustle for my dress was stuck as my bridal party was walking down the aisle, the driver was able to untangle it!!! She... Read More made sure we had beverages and we were comfortable. In addition she protected all my girls dresses from spills ( I had 11 bridesmaids) we were able to drink and have a great time bc of her. She is def more than just a driver. My wedding day was raining the ground was wet and she carried my dress all over to avoid any damage.
---
Flawless Wedding Day Transportation
Reviewed on

10/15/2013
I used VEI for my wedding day transportation, and I cannot say enough great things about them. They made everything so easy, and had a car/coach that suited every one of my large wedding's needs. From my personal limo, to my bridal party, to the coaches that shuttled all our... Read More guests from 2 hotels to the wedding at Shadowbrook, they were always on time, and above all, so friendly and helpful. Figuring out the timing and logistics was tricky, however Gil and Anthony were patient and helpful and took all the information I gave them to formulate a flawless day-of plan for my wedding transportation schedule. I even had friends commenting how nice the large coaches were, and that they can't wait to book them for their own events. Thank you so much VEI for helping make my wedding day perfect!
---
Reviewed on

10/12/2016
Shailin L
V.E.I. Did a fantastic job for our wedding on 10/1/16. We had a huge bridal party of about 30 people. We rented the 32 passenger white party bus and it was beautiful ! We were a bit of a rowdy bunch but the driver remained calm even when we didn't give him the most perfect... Read More directions to our photo location. Overall we had a great experience with V.E.I. And will be recommending and using them in the future.
---
Reviewed on

5/20/2016
Kait G
Gil was great to work with throughout. A little pricier than other competition, but the limo was much nicer, and the service with the drivers on the day of the wedding was great. Got charged for extra time because we were 7 minutes late, but I guess that's the business.
---
Reviewed on

10/16/2015
DO NOT use this company. I was in a wedding recently and we had a beyond horrible experience!! We had a large party bus that got lost on the way to drop off the men at the church, because the driver was late, she dropped the guys off blocks from the church and they walked – very... Read More unprofessional. She was subsequently late picking up the girls, and we arrived 30 min late to the ceremony, in turn were 30 min late when arriving to the reception. The driver proceeded to advise the groom that he owed $150 b/c they ran over time- and demanded it in cash. When it was brought up that we were only late due to her getting lost and causing the ceremony to start late, she became combative and argumentative. The owner of the company was contacted, he was one of the RUDEST people to ever deal with. I have no idea how this company is still in business if this is the way they talk to customers. The driver then advised that the owner told her to call the police if we didn't pay, which she did. She also stated she was tacking on more money for all the time she was waiting for us to pay the cash! For the bride and the groom who are trying to take pictures and enjoy what is supposed to be the best day of their lives, it was totally uncalled for to have to deal with the police (on a civil matter nonetheless) and the embarrassment while their guests began to arrive. Terrible service, terrible experience and would absolutely suggest anyone looking for limo transportation to look elsewhere!!
---
Reviewed on

9/30/2015
eileen r
Had a horrible experience with this company. Had a party bus and a limos, limo driver was RUDE didnt listen to instructions on what we wanted. Was supposed to do two runs to the church from our home limo broke down on the way back. The entire grooms family was standing in our... Read More driveway for 20 min before we all piled into a honda coupe tuxs, gowns and all! car was there at end of ceremony, driver had even more attitude! When driving to the reception he was going too fast, my husband told him there was no rush, to slow down. Five minutes later when he had to slam on the brakes the brides mother ended up on the floor in her evening gown! he went slower after that!!!! called the company on monday, they thought $100 credit for our troubles should make it all better, a bunch of excuses, no real remorse for what a horrible experience...its not about the money, its supposed to be a wonderful experience with proper service. We have given this company THOUSANDS of dollars over the last two weeks on party busses and limos. Such a shame to be told $100 should make it all better. Dont trust them with your special day!
---
Reviewed on

6/23/2015
I would highly recommend V.E.I, they where on time, flexible, professional and worth the money. I will definitely utilize their services again.
---
On Time, Very Professional!
Reviewed on

9/09/2014
Katelyn F
VEI was perfect for our summer wedding down the shore. They were on time, knew exactly where the locations were, and were very professional. I recommend them for your next event!
---
the only thing that went wrong the day of my wedding!
Reviewed on

5/12/2014
Megan L
I was sooo upset with the service at VEI limousine! Before the big day they were great, calling to confirm times and extremely friendly. Our venue the Brielle Riverhouse even recommended them, along with others venues that I attended bridal shows at. The day of the wedding... Read More they were supposed to pick my fiance up at 12:45. Not only were they not there then, but when he called them at 1pm to see where they were they told him the limo was there and downstairs. When they went downstairs, there was no limo. Then he called again and the man hung up on him! When I called them to see what was going on (I was getting ready at another location and they were supposed to pick me up after dropping him off) they told me the limo was there! And then asked why we wanted to be picked up then anyway, even though it was all in the contract! Needless to say the limo NEVER SHOWED UP at the hotel my fiance was at, they HAD TO DRIVE THEMSELVES! After calling a bunch of times the limo came straight to me and I arrived at the church 5 minutes before the even was supposed to start! The driver was rude and told me he was sorry that he did not make it to my fiance as there was traffic! Of course there was traffic, is was Saturday afternoon. I am not sure how the knot has given this company an award, they were terrible and dishonest the entire day! In addition they say that they use ALL NEW vehicles, our limo was extremely beaten up inside with tape on the leather! Be smart AND DO NOT USE THIS COMPANY FOR YOUR LIMO!
---
ok
Reviewed on

4/09/2014
Lauren M
They were ok...we had three limos..the stretch limo that was supposed to pick my parents and grandparents didnt show up on time.. The rolls was really old and did not feel safe. The limo driver on the otherhand was very nice and did a good job
---
VEI Limo
Reviewed on

11/24/2013
Danielle G
Overall good experience using VEI Limousine. Our driver was very professional and helpful.
---
v.e.i. limousine
Reviewed on

11/01/2013
Elizabeth G
My husband and I were both very pleased with V.E.I. Limos. On the morning of our wedding and throughout the rest of the time that we had them, they were on time and professional. We especially enjoyed the champagne toast after the ceremony! I did not have any issues with this... Read More company and would definitely recommend them for weddings or any other occasion.
---
Limo
Reviewed on

9/22/2013
V.E.I. Limousine provided us with floorless service. Their staff was patent, helpful and outstanding. I would not hastate to recommend them or use them in the future. Thank you for a your excellent service.
---
Excellent Service All Around!!
Reviewed on

8/08/2013
Kara M
We were very happy with VEI!! We got a party bus for our wedding & everything on their end was excellent!! Our driver was extremely professional, helpful, arrived on time, knew where he was going & the bus itself was very clean & comfortable!! I also loved that when I booked... Read More it, the gentleman on the phone was very helpful! We didn't know if we were going to need it for 3 or 4 hours depending on how long our pictures would take & they told us only to pay for the 3 hours & then if needed that we would have to pay the extra hour the day of. I was pretty sure we were going to need it for the 4 hours (which we did), but I just appreciated how they took the time & explained things to me that you may not think of! Like for instance, if it rained on our wedding day & we couldn't take pictures outside. In that case we would've only needed it for 3 hours. I just found that to be help & thoughtful because I feel like any other place would have said to just book it for the 4 hours off the bat! I would definitely use again & recommend VEI to anyone I know!!
---
Wonderful
Reviewed on

10/03/2012
ANN L
I have used VEI for several occasions but they outdid themselves for my wedding. Professional and prompt! Gil and Anthony have an awesome business! Loved the Rolls Royce!
---
A stressful experience
Reviewed on

9/22/2012
Beth B
We got a bus to transport the guys to the church and a stretch SUV to transport the girls to the church. Both vehicles were late; the guys' bus was 40 minutes late. When we called to ask where the drivers were, we were told that they couldn't find the driver and we were put on... Read More hold for 10 minutes. We were also told that the driver would space out the girls and fluff the bride's gown, and also have a red carpet and a champagne toast for us after the ceremony. None of this happened. Also, the air conditioning in the SUV was broken so we were very uncomfortable. In the end, we got where we needed to be but it was not the most pleasant experience.
---
Excellent Wedding Service!
Reviewed on

8/01/2012
Danielle C
I was a bit unsure about this vendor as communication was a bit difficult after we booked, but on the day of the service was unparalleled. We had a standard 6 passenger white limo and the driver was early to the hotel, extremely patient and kind, and a HUGE help pacing the... Read More flower girls down the aisle and running the back end of the church, as our church did not provide a wedding coordinator...that's another story:-) He was professional and absolutely went above and beyond. A great value, you get MORE than you pay for. Highly recommend!
---
Good service and flexible!
Reviewed on

7/02/2012
Colleen S
Good service and flexible!
---
Great Limousine Service
Reviewed on

2/07/2012
Maria G
Since I started planning my wedding, VEI was very helpful in helping me coordinate my transportation needs. The staff was very friendly and patient as I tried to figure out what type of service fit my needs best. Their vehicles are beautiful and top of the line. On the day of my... Read More wedding, the driver made me feel very comfortable and helped my girls and I calm our nerves before entering the church. He was very cordial and did a great job the entire day. I am very thankful that VEI was in charge of my wedding transportation, and I would most definitely recommend any bride who is looking for a reliable limousine company to go with VEI Limousine.
---
Great Service and Nice People which Helped Make My
Reviewed on

1/24/2012
Maria G
V.E.I. Limo made my day much easier by helping my girls and me all day. The driver was so sweet and considerate. I was nervous and crazy, but the driver was early and very helpful. The party bus looked so clean and awesome. We even used them for the shuttles to and from the... Read Moreauyfcbefvrafaxtfuutwwtrufxwrzdburayxxw hotel and my guest mention that the vehicle was a beautiful party bus and not a standard shuttle type. Thank you V.E.I.
---
Great
Reviewed on

11/13/2011
Kristen I
Not only were the drivers professional but personable as well. I was lucky enough to have been surprised by my parents with the Rolls Royce to ride in for my wedding day and our driver made us feel at ease and took care of everything you could ask for. I highly recommend V.E.I... Read More Limos
---
Friendly Company
Reviewed on

8/22/2011
Nicole E
I had rented the party bus for my wedding and it was fantastic! The driver was extremely prepared and took care of myself and my groom! The bus was kept in great condition as well!
---
Well worth the money
Reviewed on

7/04/2011
alexandra r
my driver was amazing and he was super sweet!,
---
great service
Reviewed on

6/07/2011
Megan S
No issues. They showed up on time. The limo was clean. The driver was very helpful with my dress.
---