Home

Vintage Villas
About this Vendor
Vintage Villas provides the ideal setting for indoor or outdoor weddings with a spectacular view of Lake Travis as a backdrop. We offer the finest in service and exquisite cuisine as well as wedding planning assistance to ensure that your wedding wishes come true.
Amenities + Details
Amenities
Handicap Accessible

Liability Insurance

On-Site Accommodations

Indoor

Reception Area
For more details about amenities, please message the Venue.
Ballroom, Waterfront, Hotel
Bar + Drinks, Food + Catering, Planning, Service Staff
Contact Info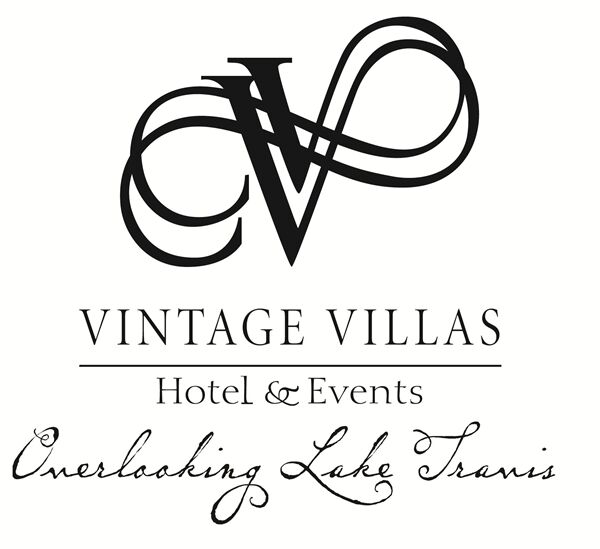 4209 Eck Lane, Austin, TX
Great New Years wedding
Reviewed on

1/28/2011
Brittany H
Vintage Villas was an awesome choice for my wedding. We wanted a "destination" feeling to our wedding since we were not able to have one and Vintage Villas was the perfect spot for it. The hotels that are located next to the wedding venues are lovely and quaint. Having everybody right next to the wedding venue was a big hit! The Wedding Specialist are SO helpful and accomodating and made the day so much less stressful. We actually had our rehearsal dinner(which doubled a s NYE party) there and it as fabulous. The staff is friendly and accomodating also! The food was amazing! I was skeptical about a venue that does the food also BUT it was so great. I truly could not have asked for better service and a better wedding weekend!
---
Reviewed on

5/12/2015
Amanda M
We heard about Vintage Villas through a few friends of ours who have been married in the last 6 years and each one had raving reviews so inevitably it was the first venue we checked out in person. All I can say is WOW. This place really does go above and beyond in expectations. We had to pay for our own wedding all by ourselves and for two under-30's even with great jobs it isn't easy! They were incredibly accommodating and affordable, giving us the best quality options and offering payment plans to help. Our onsite wedding coordinator Amy was the friendliest and most organized person which is great for the OCD me who really wanted everything to be in place so I wouldn't have to worry about it the day of. I can't speak enough to how helpful, wonderful, and BEAUTIFUL this venue is. Every person we talked to at the wedding raved about how gorgeous it was. We had a sunset wedding in May and we can't say enough how much we recommend you use Vintage Villas if you want an unforgettable, great experience on your perfect day!!!!
---
Bang for your Buck
Reviewed on

6/02/2015
Whitney F
After tirelessly searching for an affordable venue that also had onsite catering and drinks with a nice ambiance we found ourselves at Vintage Villas. The lake views were stunning and the inside facilities were the perfect size for our 120-150 potential guest count. The layout worked nicely as guest went seamlessly from the ceremony space into cocktail hour, and then into the adjoining room for dinner. Jenna our onsite wedding planner made sure each vendor was well informed and helped ensure the evening went smoothly. The site even gave us a free suite the night of the wedding. The food was shockingly delicious especially for a buffet meal. My only constructive criticism would be that an update in their decor is needed and the alcohol quality could have been slightly better. Overall a fabulous wedding spot!
---
Reviewed on

5/20/2015
Melissa J
We had a brunch wedding at Vintage Villas, and it would be hard to find a more stunning photo backdrop than the morning sun shining on the green, floral grounds and very blue lake. To say nothing of the overwhelming joy that flows through you--or me, anyway--when standing in that arbor on the hill, exchanging vows in those gorgeous surroundings! It is beautiful. It is affordable - I had a small daytime wedding, but it looked and felt like a million bucks. I searched everywhere for a venue and could find nothing in my budget even close to what was included at VV. Food, drink, set-up, clean-up, staff - boom. Done. They are professionals who get things done right and that was a huge weight off my shoulders. Our guests went on and on about the food. It was amazing! Everything I read said to expect at least one thing to go wrong on my wedding day - nothing went wrong. It was exactly as I'd dreamed of, planned for and pictured. I wouldn't change a thing, and I very highly recommend this venue.
---
Beautiful venue
Reviewed on

4/07/2015
bernice c
Despite the drought season, Vintage Villas still provided a beautiful backdrop for our wedding. We booked the venue without looking at it or doing a tasting and we were floored by the food (many guests gave raving reviews) and the greenery! Although, Vintage Villas wasn't our first choice, it most certainly didn't fail to provide the perfect location for our wedding! They provide an onsite wedding specialist which helps so much for those DIY brides. The only downside is the wedding center is divided into multiple rooms. I do not recommend this venue for groups larger than 150. This is definitely a better venue for smaller groups.
---
The Perfect Wedding Venue
Reviewed on

1/05/2015
Kristen B
My wedding was at Vintage Villas on 11/1/14 and it was absolutely incredible! All along the way, the VV staff was easy to get a hold of and ready to answer any questions I had. The wedding weekend was perfect! We rented out one of the Villas for the bridal party and family, for both Friday and Saturday nights and the hotel staff was wonderful! I would highly recommend that any future VV brides do this as well. It made getting ready so much more relaxed and I knew that everyone would be on time!! Our friends and family are kind of a crazy mess and Shelby handled it like a pro! She was so good and patient with the ring bearer and flower girl during the rehearsal and the ceremony. During our reception, the button holding up my bustle popped off and Shelby spent 20 minutes safety pinning my train up for me! She went completely above and beyond! Since the wedding, the number one comment our guests have made is how incredible the food was! Everyone said it was hands down the best food they have ever had at a wedding and my husband and I couldn't agree more! We have some special diets and the chef was wonderfully accommodating.
---
Perfect and Beautiful
Reviewed on

12/21/2014
The wedding planner was amazing, the scenery was amazing, the service was amazing, the food was amazing. My day was perfect. Absolutely perfect. So very happy with everything.
---
We Loved Our Wedding at Vintage Villas!!
Reviewed on

10/20/2014
Kate M
When we got engaged, my husband and I knew that we wanted this to be a family reunion, too - especially since his family was traveling all the way from Canada to be with us on our special day!! We truly got our wish by having our wedding at Vintage Villas. It was a destination wedding without all of the stress of traveling, and was the perfect backdrop not only for our photos but for our Family Reunion as well!! Vintage Villas Wedding Sales Manager Erin Todd has such a warm and sunny personality - she really made the planning fun and easy!! The menu we selected was scrumptious and beautiful to look at as well, and the breathtaking sunset was a bonus!! It was also a relief to know - although we ended up not needing it - that we had a just-in-case rainy day plan, which is built right in to the usual design of a Vintage Villas wedding. We also found the price to be reasonable. Kristi Easley and the staff on the hotel side were also very kind and accommodating. And as a bonus we go to stay in the lovely wedding suite, which is really a big and comfy apartment - I felt like a queen! Thank You to all of the excellent staff at Vintage Villas!!!
---
My wedding at Vintage Villas
Reviewed on

10/19/2014
andrea r
I just had my wedding here this Friday October 17! I can't say enough good things about this place. So so pretty to have a wedding there & the staff was wonderful. My coordinator was Jenna, and she really helped me out the day of by making sure everything was running smoothly and also that we were able to actually sit down eat and enjoy our wedding. At any time I needed anything she was there to make sure I had no stress. What's really neat about this venue is that everything is included, but are still optional to choose different vendors and things if you want. Its great to have these options available especially if you are a bride who gets easily stressed out about everything (like me!). Our guests complimented us on these things especially: the amazing view, the food (omg so good!), and the service of the staff.
---
Absolutely Perfect
Reviewed on

9/29/2014
I cannot say enough great things about this venue! The sales manager and other office staff members were so helpful, the food was amazing, and the price was on point for the quality and the area. We had our ceremony outside, with a backdrop of the lake and a gorgeous sunset. We had the reception in the event center, which had a dinner room separate from the dancing (which was almost used as our rainy day back up plan, but luckily the sun came out for that afternoon), as well as an outdoor patio for our guests to enjoy. Our service staff and bartenders were great also. One of our favorite benefits was the onsite hotel, as this was a destination wedding, and the majority of our guests were from out of town so we didn't have to travel much away from the area. The hotel staff was equally awesome. The location and venue is so gorgeous that it doesn't require a whole lot of extra decorating. The absolute best feeling is walking away from your wedding with guests giving you compliments saying, "it was one of the most beautiful weddings," or "the best wedding" they have ever been too. We could not be happier with how everything turned out!
---
Wonderful Staff
Reviewed on

9/09/2014
Sonya G
I was just married this past Saturday, 9/6/2014, at Vintage Villas. The event was wonderful. The entire staff gave not only our bridal party but guests personal service. We had minor incident with a candle catching some flowers on fire. At the time it was not minor to me. I cried instantly because I could not believe what was happening. Each bride imagines a perfect day. The staff quickly ran to pour water on the fire and calm me down. I was upset and they each did a wonderful job to let me know it was okay. I was able to enjoy the rest of the night. I could not have had a better wedding day even without the bumps in the road. Vintage Villas did an AMAZING job. Every detail was planned and thought out. At the end of the night there was champagne and dinner laid out for us in our suite. From beginning to end an A++.
---
Vintage Villas
Reviewed on

8/04/2014
Michelle N
I highly recommend Vintage Villas. They made the planning process stress free. Lauren and Shelby were both amazing wedding planners. They provide you with a package that includes more than most. Their service from wedding coordinating, food, alcohol, stay was exceptional. I highly recommend this place for a stress free planning and a smooth wedding day. Our guests are still commenting on how nice the place and staff was. Thank you Vintage Villas!!
---
A Picturesque Property w/ Excellent Service
Reviewed on

7/31/2014
Adrian S
Everything was perfect about Vintage Villas, from the planning process with our sales manager, to the service provided the day of! We had the time of our lives that day, we were very well taken care of, and everyone at the venue went above and beyond to help make our day as easy and special as possible. I can't recommend Vintage Villas enough! They are worth every penny!!
---
My Wedding at Vintage Villas
Reviewed on

6/03/2014
Michelle G
I can't say enough about this venue and the staff at Vintage Villas. Erin is great! It was a beautiful location, at an affordable price. All of my guests made it a point to tell me how much they loved the location. The food is also something to note; it is very good! The staff is very accommodating, and flexible when things (such as the weather) don't go as planned. I would recommend this venue to anyone!
---
Couldn't have gone better
Reviewed on

5/20/2014
Lacey C
I definitely wanted a place that was all-in-one - where I could have a ceremony, reception, and have a place for everyone to stay without having to drive home. Vintage Villas met all of those needs and it has a fantastic view. My husband and I picked one of the cheapest full meal options not expecting the food to be that great and it was one of the best parts of the wedding that everyone complimented. VV was very easy to work with about wedding details and hotel accommodations for our guests. They didn't make me feel like "just another bride" they have to deal with. I would like to personally declare Erin Todd the most amazing wedding coordinator/timeline coordinator that ever lived. She was amazing leading up to the wedding and great the day of. I really can't say enough good things about Vintage Villas and Erin. Highly recommend this place!
---
Best Wedding
Reviewed on

5/06/2014
Melanie K
We wanted a "destination" wedding with a gorgeous view without going so far our family and friends could not attend. So we chose Austin! It only took one glance to choose Vintage Villas! We booked the venue sight unseen because we wanted a spring wedding and didn't want to take a chance on loosing the date. We had our first visit a few months later with Lauren Allen our wedding coordinator at VV. From the moment I met her I knew we made the right choice in having our wedding there. From the inception all the way to her being there for our first dance it was like having a guardian angel with you during the whole planning process. The whole weekend was just magical. The grounds, the hotel rooms (thanks Rooms Director Kristi Rock!), the food, the service (Thanks Orlando!!), did I mention the view!!!! I wish I could do it all over again! Choosing VV as our venue for the most important day of our lives was truly the best decision we ever made....except deciding to get married in the first place. Thanks to everyone at VV for all the absolute spectacular memories! Ever one who attended said it was the BEST wedding they had EVER been to! With love to the staff at VV, Mel and Don
---
My future wedding venue
Reviewed on

5/04/2014
Jessa L
My wedding is scheduled for April 17th 2015 but already so happy with the help I have received in planning my wedding at the most gorgeous venue :-)
---
PERFECT!
Reviewed on

4/30/2014
Jen
I couldn't have chosen a more perfect venue!! The timeline coordinator made sure I was unaware of any issues that arose, the entire staff was incredibly polite and professional, and the venue was just beautiful!! Very minimal additions needed and everything included in the price made planning so much easier. I highly recommend!
---
Lovely wedding venue
Reviewed on

4/28/2014
Jill J
Beautifully overlooks Lake Travis! The Vintage Villas wedding coordination staff are very friendly and helpful. The Vintage Villas grounds are very well kempt and wonderful for an outdoor wedding site. Samantha, our wedding event coordinator for the Vintage Villas, was thorough and accommodating. A month before our wedding date an appointment is scheduled to determine last minute details. They made a facility diagram outlining the placement of every little detail (tables, chair, gifts, DJ, buffet, centerpieces, table cloths, etc.). They provide a small amount of decor items (vases, glass bowls, mirrors, etc.) The catering is AMAZING! The food is so beautifully presented, and delicious. I had a wonderful experience working with the Vintage Villas for my wedding day. They are worth every penny! In addition, I attended a friend's wedding at this location, and their wedding was just as excellent. Special details: Specific months in the year cost more (they have a minimum expenditure rate). Two ceremony sites (one for smaller weddings, and another for larger weddings). Two reception buildings (one for smaller weddings, and another for larger weddings). Friday and Sunday are the cheapest. They have a military discount! Cost is reduced by hiring your own wedding coordinator (who works with the Vintage Villas event coordinator). Blocking of the villas (hotel rooms) are a separate contract (the hotel staff are just as great). Like I said, worth every penny!
---
Absolutely AMAZING!
Reviewed on

4/28/2014
Caitlyn W
Booking Vintage Villas for our wedding was by far the best decision we made throughout the whole planning process. Erin was absolutely amazing and always extremely helpful, responsive and attentive. It was so nice to know that the ceremony, reception, catering and drinks were all handled by one place. Not to mention the added bonus of Vintage Villas providing some vital decorative pieces (votive's, vases, mirrors, linens, etc). The event center is so intimate and private - and that view! My guests couldn't stop raving at how beautiful everything was and how friendly the staff were. PICK THEM PICK THEM PICK THEM. You will NOT regret it!
---
Wonderful experience
Reviewed on

4/27/2014
Megan M
We booked Vintage Villas as our wedding venue 13 months prior to our wedding and could not have had a better experience. In searching for venues, we found Vintage Villas to be among the most reasonably priced for the value and our guest count (200+). We worked with Lauren Allen as our sales manager and she did a seamless job of helping answer our questions, reassure us and keep us on schedule throughout the process. Furthermore, she was always responsive, usually answering our questions within a few hours of sending an email. We ended up with about 200 guests and on the day of the wedding, the Vintage Villas staff had everything under control- allowing us to enjoy every minute of our wedding without worrying that something would go wrong or wouldn't be handled. We were initially concerned that space might be an issue with our guest count but it turned out fine, with plenty of room for people to mingle comfortably. Our guests commented that the bars were stocked and efficient, and multiple guests told us it was the best food they had ever had at a wedding. We would highly recommend Vintage Villas to anyone!
---
A-MAZE-ING!!!!!
Reviewed on

4/11/2014
Megan H
I was absolutely amazed by this venue. Not only was it a beautiful place, but the staff was incredible. Also, very affordable pricing!
---
Perfect Choice
Reviewed on

4/03/2014
Rebecca P
Vintage Villas was amazing. The staff was always on the ball, they were so courteous and helpful. Our representative, Samantha, was so sweet. She was always ready to help us figure out different plans, placements, food options for vegetarians, and she was so calm and friendly as our Day of Coordinator. She easily put a smile on my face during the hectic rehearsal! By the end of our stay (we happily stayed in our wedding suite for the Honeymoon) we knew half the staff by name. The view of the lake during the ceremony was gorgeous, we had birds chirping, the grass was impossibly green, everything was picture perfect. The food was absolutely delicious, they even brought ours out first so we could try everything before making rounds to all our guests. We picked the Italian Menu, as 90% of my family is Italian, and heard nothing but compliments. My husband and I plan on returning for our next vacation not only for the view, but the people.
---
Everything we could have asked for and more!
Reviewed on

11/09/2013
Laura O
We loved our entire experience from start to finish with Vintage Villas. We planned our wedding from Chicago and Erin, our sales manager, made it such a great experience. We never had to wait more than 24 hours for a response to our emails and nearly every request we made was granted. Our guests had a blast and are still raving about how great everything was. If you are looking for a beautiful, reasonably priced, fun, and accommodating venue … this is your place!
---
WATSON WEDDING
Reviewed on

10/15/2013
Leticia W
Everything was spectacular and on point. You made our day one that was filled with happiness and wonderful memories. Thank you for your professionalism and hard work to make our day beautiful and go as smoothly as possible. You guys are AWESOME!!!
---
Send Message