Home

VIP Special Event Space
Book Your Wedding with VIP Special Event Space
---
A BACKYARD IN PARKVILLE, MO
About Us
Located on Main Street in historic Parkville, Missouri, VIP Special Event Space is a family-owned wedding venue with a romantic, modern feel. Spherical chandeliers illuminate the reception hall and large windows provide sweeping views of the adjacent English Landing Park. The venue is housed in a red brick building with a wraparound patio and ornate, cross-hatch windows. Outside string lights add character to the entranceway and light up the patio with a soft glow.
English Landing Park.
Located right next to the venue, this park is a popular location for ceremonies and the staff at VIP Special Event Space can arrange a beautiful outdoor ceremony for couples who want to say "I do" surrounded by 68 acres of natural beauty, tall trees and lush grass. The park's location along the Missouri Riverfront provides an excellent spot for first look photos and photographs after the ceremony.
Courtyard.
VIP Special Event Space's courtyard is also available for outdoor ceremonies. Views of the park and the brick patio create a charming atmosphere and the space easily transitions into a space for cocktails after the ceremony.
Reception Hall.
The reception hall seats 100 to 150 guests at round and rectangular tables with comfortable black chairs. The room's high ceilings and exposed beams create a light and airy feel and the neutral color scheme gives couples the ability to implement almost any wedding theme with ease. The hall also serves as a ceremony spot and can be arranged with custom white draperies and crystal decorations to create an elegant atmosphere.
What You Should Know
VIP Special Event Space is an all-inclusive event space that can either be rented on its own or in conjunction with the venue's other services. A DJ, custom lighting, photographer, videographer, custom decorations and more are available in various wedding packages that eliminate the need for couples to source, hire and coordinate multiple outside vendors. Couples who book weddings with VIP Special Event Space can let the professionals take care of every last detail, right down to the decorating.
Wedding packages can be tailored to each couple's preferences, but all packages include the event space, staff for setup and take down, tables, chairs and black tablecloths. An on-site kitchen is equipped with a microwave, refrigerator and buffet-serving line. Although the venue provides a list of preferred caterers, couples can use outside catering companies of their choice. An initial deposit is required to hold an event date and the remaining balance is due 30 days before the event.
Extra Perks
A number of extras are available for to-be-weds and their guests..
Bridal suite with a full-length mirror, changing area and makeup table with individual mirrors and seating
Groom's room
Beverage service and snack trays available for the bridal party before the wedding
Custom dance floor lighting
On-site wedding coordinator available
Projector, screen and microphones available
From the Vendor
"Your All Inclusive Event Space"
Located in the heart of charming downtown Parkville. Our space accommodates indoor and outdoor events. Our courtyard and wrap around patio create the perfect atmosphere for you. Specializing in weddings, receptions, rehearsal dinners, ceremonies, birthday parties, anniversaries, corporate functions and more. Available for hourly rental or we also have inclusive packages including our Pro DJ, Custom Decor, Event Planning and Photography! Visit us at www.vipspecialeventsllc.com or on our VIP Special Event Space LLC facebook page for more pics and info! Call us today to schedule a tour: 816-517-8834
Amenities + Details
Amenities
Bridal Suite

Handicap Accessible

Liability Insurance

On-Site Accommodations

Indoor

Outdoor - Covered

Outdoor - Not Covered

Reception Area

Wireless Internet
For more details about amenities, please message the Venue.
Planning, Rentals + Equipment
Contact Info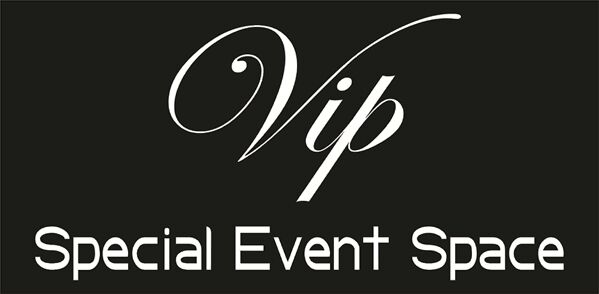 Reviewed on

2/18/2016
Erika O
Where do I begin? We absolutely loved it here! The owners Marg, Marci & Milton are the nicest people and they made planning easy for us, they were very responsive & easy to work with. It is BEAUTIFUL there. The entire grounds were available for our wedding photos. The bridal... Read More room & groom room is perfect for getting ready. I cannot say enough about this place, the location, the décor, the DJ. I highly recommend it!!!! Affordable, All inclusive, beautiful, memorable, professional, low-stress & a gorgeous location!... We loved every moment & have received many compliments from guest. It was a dream! I cannot thank VIP Special Events enough! You will love them! Married 12/18/16.
---
Reviewed on

10/16/2017
Liz W
If we could give them 100 stars we would!! This venue is beyond amazing. They made our day run by so smoothly and we didn't have to lift a finger. They were on top of everything. We never once had to ask for a thing because they were already on it. Not only is the venue... Read More decorated from top to bottom but Margaret, Marci and Milton treated us just like we were apart of their family and made our special day feel extremely special. At the end of the night several guest told us how much they loved the venue and how it was the best wedding they've been to in a long time and we have them to thank for that. I would recommend using VIP Special Event Space to everyone I know because I know they won't be disappointed.
---
Reviewed on

10/11/2017
Lacie S
We can't say enough fantastic things about the team at VIP Special Event Space. Our experience with them was simply incredible from start to finish. They are a family operation and from our very first meeting to the big day, they treated us like we were part of their family.... Read More They were easy to work with, so friendly and helpful, and extremely knowledgeable about every aspect of the planning process. Margaret helped us figure out every detail of our day and no matter what question we had for her, she responded with a quick, thorough, friendly answer. She also prepared our wonderful decor which turned out exactly how we wanted it. The day/night of the event went off without a hitch thanks to their expert guidance. Margaret, Marci, and their excellent staff kept us moving through the night and were there to help us every step of the way. We couldn't have asked for a more skilled, charismatic MC/DJ than Milton. He was a hit! We were able to relax and enjoy the evening because we knew everyone was in good hands. We kept hearing from our guests that they were in awe of the space. The patio and bar area were very popular for folks to mingle. We would work with them again in a heartbeat!
---
Reviewed on

5/09/2017
Kari
Highly recommended!!! Location is perfect! Parkville is beautiful! Couldn't ask for a better venue. It's beautiful and the staff is more than accommodating. They go above and beyond to take on the stress of your wedding day to insure the day is perfect for you. We loved it and... Read More are so glad we went with VIP. They know what they are doing!
---
Reviewed on

9/14/2016
Cristina E
My husband and I were married at VIP Special Event Space and we cannot say enough good things about this first-class operation. We chose this venue because it is beautiful and offered a contemporary vibe in a historic setting---a beautiful juxtaposition. We selected the... Read More all-inclusive package that included our ceremony and reception, with décor, wedding coordination, in-house DJ and photography because it seemed like a great, stress-free option. We chose well! Our wedding was an absolute dream come true!! Every detail was executed with perfection. Margaret was our wedding coordinator, Milton was DJ and emcee, Marci and Mariah were our photographers. AMAZING!! These folks know how to put on a well-thought out, stress-free, beautiful and FUN event. Ours got RAVE reviews, many people telling us it was the most fun wedding they had ever attended. Like most brides planning a wedding, I was prepared for snafus. We had tight timelines and even the slightest delay could have made things go awry. I had no reason to worry---the VIP team executed my timeline with such elegant continuity that the whole day flowed beautifully without a single hiccup! Every, single detail just as I had wished for. I could not be more pleased and am ELATED that we chose this venue and the all-inclusive package. Their team works so well together --- they literally bring your vision to life. There are not enough ways to say thank you to VIP and their wonderful, kind, and professional staff. I hope that every couple chooses VIP as their venue so that they can experience what we did!
---
Reviewed on

6/20/2016
Nishia L
If you want elegance and glam this is your place! We were so impressed with the venue and staff. Marci and Margaret were amazingly helpful. They pay attention to every detail discussed and exceed expectations. I can not say enough. -Nishia Henke
---
Reviewed on

6/08/2016
Christina M
This is a very elegant and beautiful venue. It was exactly what i was looking for. We did both the ceremony and reception there. My reception setup was absolutely stunning with the lightning and the chandeliers . Milton and Marci are both lovely people they helped in every way... Read More they could to make my day perfect.
---
Reviewed on

1/18/2016
Sandy B
This review is for an event that took place just before VIP Special Space was opened. We had Milton booked as DJ for our daughter's wedding reception and then Marci ended up saving the day as photographer when we hit a glitch at the last minute and we couldn't have been... Read More happier with both of them! Milton was awesome as DJ, keeping things moving along, from bridal party intros to buffet order to first dance, father/daughter dance, great music selections - the complete package! And he's a truly nice, nice man! Marci's photos were gorgeous and she easily kept things moving along, inside and outside both. She worked from requested photos from us and also used her own creativity to take beautiful images. She was so easy to work with and was very patient. We got our photos quickly too, even though she had taken hundreds. We would highly recommend them for your special event - you can't go wrong with them!
---
Reviewed on

10/14/2015
VIP Special Events LLC did our wedding in 2010 while they were still a mobile unit. The DJ was great, the photographer really knew how to get the best shots possible, the videography was fabulous, & the decor was exactly what we wanted! After 5 years, seeing their new event... Read More space & enjoying a party there was awesome! The variety of music was good, we loved the decor, & the Bride & Groom areas downstairs were phenomenal! It has been our pleasure to see this family business grow into the professional all-in-one that makes ANY event easy & fun.
---
Reviewed on

10/06/2015
Elizabeth b
The new event space in Parkville, MO is gorgeous! I especially loved the bridal suite- the decor, lots of space- perfect! This place is just what the northland needed!
---
Reviewed on

10/03/2015
I recently attended an event here and I was very impressed! The space is a great size and it's very pretty inside and out. The owners have done a very nice job with the decor and lighting. There are separate rooms for the bride and groom's parties to get ready and relax, which I... Read More thought was a very nice feature. The location is great, their deck gives excellent views of downtown Parkville, Park University and English Landing Park. There is also plenty of parking. The staff was very attentive and professional.
---
Reviewed on

10/03/2015
Sherry B
Although Vip special events is a new venue, the owners are experienced in the wedding business, and the venue reflects that expertise. The historic brick building sits on a hill. The views from the oversized windows offer lovely, seasonal views. The location is easy to get to... Read More from north or south Kansas City, and is a short drive to the KC airport. Parkville has several lovely bed and breakfasts, restaurants, and coffee shops.( You will feel like you are stepping back into time). Ample parking is located near the building. The venue is versatile in set up and includes every amenity that wedding couples love...lighting, elegant decor,beautifully appointed dressing rooms, many photo ops, and a relaxed atmosphere. I strongly encourage you to make an appointment to tour VIP special events..and while you're there take time to explore Parkville...and enjoy the journey!
---
Wish I Had Better Things To Say
Reviewed on

9/04/2012
Jennifer R
I really dislike writing negative reviews but I would also hate for someone else to have my experience. I have noticed on many sites, this vendor receiving great reviews so either the service has gotten substantially better in the last couple years or my experience was just a... Read More fluke. Either way, it seems fishy to me that they changed their business name from VIP Your Event to VIP Special Events. Could it be to avoid other negative reviews or avoid some sort of legal activity? On any note, I actual WAS pretty satisfied with the DJ service. He was pretty awesome and kept our party going well. The photography, however, was sub-par. After paying & receiving our images on 3 cds, we realized hardly any were actually shot in high resolution. So, for our wedding day, we have about 3 quality photos that were able to be printed above a 4x6. I tried to resolve the issue and get the photos in high res but I never received contact back after multiple calls & emails. I was not impressed with the creativity of the photography as most of the "unplanned" shots came from ideas of my wedding party. As a last ditch effort, I tried to reach out once again after I accidentally threw away 2 of the cds. I asked for replacements and offered to pay (dearly) for them as they are the only professional photos from our special day. Again, I did not hear back. Please make certain that everything is covered in your contract so you don't wind up with poor quality images and virtually nothing to do about it. There are some fabulous photographers in KC....personally, I just do not feel that this is one of them.
---
Beautifully Breathtaking Backyard!
Reviewed on

7/16/2012
Kendria T
Where do I begin? The morning of my outside wedding there was thunder, lightening, and rain. I was preparing for the worse!. Margaret her husband and son in- law were all so wonderful! They told me don't worry the backyard will be beautiful. They set the lightening up the night... Read More before, and brought all the decorations over. The next morning at 8am they were setting up and trying to beat the rain. Margaret told me she would wait out the rain if she had to, but was hopeful it would pass right on by. They were so professional and when I saw the finish product I could barely breath. This was the backyard I played in as a child, and it was transformed to a fairy-tale wedding. Weeks later I still can't believe it. I changed the set up at least 3 different times that weekend for so many reasons including the setting of the sun. My vision was so grandiose that it was hard to explain. To my surprise, I couldn't have thought of a more beautiful space to marry the man I love and to have my family there to watch. I choose my parents backyard because my father passed when I was 11 years old and I wanted to be in the place where my entire family was together the last time we were all together. VIP did my dream justice and a 1000 times over. They took away the stress that every bride has about having the prefect day and gave me the perfect wedding! I used their videography as well and it was awesome. If you want someone that is professional, timely, and will treat you like you are marrying into their family, I strongly suggest that you go with VIP Special Events. My only regret is I only booked them for two services. I should have booked them for my entire wedding. Team VIP I just can't thank you enough!
---
Meet The Owner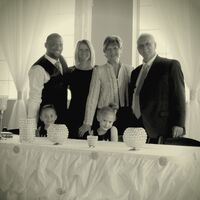 Marci & Milton Wright
We have a passion for this business! Our love for God drives us to serve you. Milton is our technology wiz and runs all our DJ, sound and lighting! Marci is our event manager who doesn't miss a detail along with capturing your special memories. Margaret creates a stunning look in decor that takes your breath away. Dale can create, make and mold anything you desire making it truly unique. With over 10 years experience in the wedding field, rest assured you are in good hands with our family business.