Home

Vue Design
Details
Bridesmaid Dresses, Flower Girl Dresses, Mother of the Bride Dresses, Wedding Dresses, Dresses, Alterations, Custom Designs, Fashion
Contact Info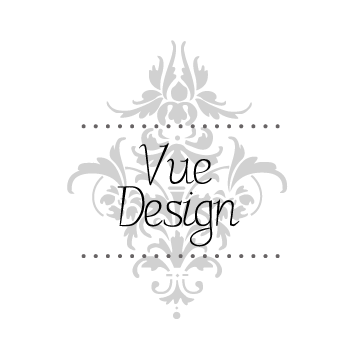 Reviewed on

3/30/2016
Shaun M
When I first went to Shannon, the only thing I knew was that I wanted to use my mom's wedding dress. The bead and lace-work on it was beyond stunning and I needed that on my wedding dress too. However, it was straight out of the 80's. Shannon took the entire dress apart,... Read More salvaging the majority of the lace and fabric, and created the dream dress I never knew I could want. I cannot put into words the phenomenal end product that I wore on my wedding day. It was beyond perfect and mirrored my mom's dress in a more modern and elegant way. Aside from the astounding talent that Shannon has, she was also the best person I could ask for to share that experience with. She lets you create the dress with her and allows you to experience it every step of the way. She was also extremely accommodating to whatever popped up in my crazy schedule and never hesitated to help when she could. We had an untimely death of a very close relative just weeks before my wedding, making me miss one of the most important fittings of the process. After re-scheduling two weeks later, Shannon worked day and night (literally) to make sure my dress was done perfectly and on time. Which is a lot more than I asked of her. And not only did she create my dress, but she helped me in so many other aspects of my wedding too. From suggestions, to references, she was one of my go-to people when I had no idea what I was doing. She has truly become a life-long friend and I can honestly say that I don't know what I would have done without her by my side during all of that planning. Five stars is a severe understatement for Shannon, she deserves them all.
---
Absloutly Amazing
Reviewed on

10/20/2014
Keri A
The best dress you can imagine. Shannon is just incredible, when I first started looking for a dress I always said I wanted to use my grandmothers dress. Not thinking of really having it remade until I walked into her shop. I didn't think that someone could turn a 50 year old... Read More dress into something as stunning and beautiful that Shannon did. This process takes a while but it is well worth it and Shannon is very accommodating with schedules and body sizes. I am not a small girl, but I will say I was nervous about looking beautiful in my dress. At the early stages I was a little nervous but then as the process moved along, and got to know Shannon I felt comfortable with having her make my dream dress and that she did. Each fitting was amazing and the process is fun, you get to watch your dress go from a sketch to a mock dress to the dress you wear. When I finally got to see it all put together and I put it on. I felt absolutely amazing and I love Shannon she dose incredible work, and would use her any day to make a dress!!
---
Custom Made For Me!
Reviewed on

10/07/2013
Sally K
In search of my perfect wedding dress I shopped online and at local stores.Very quickly I realized it would be challenging for me to find a dress that I liked and one that would require minimal alterations. I am 4`11 with an athletic built. I knew a dress off the rack would... Read More require a lot of alterations and my main concern was that the alterations would take away from the design and fit of the dress. It was wedding season and the shops I visited were quite busy. I found them almost overwhelmed with brides to be and the service was poor.  Also, I was searching for a dress alone since my family lives out of town. I found myself being ignored or not taken seriously as I hopped from shop to shop. I finally decided I wanted a more personal experience and a dress that would actually fit me perfectly. So, that was when I decided to contact Shannon at Vue Design. I already had a dress design in mind. On our first meeting we discussed the design ideas and my likes and dislikes. Then, we set up the next few appointments. She would come up with a few dress designs and we would go from there. My 2nd meeting with her she had 4 different sketches of dress designs based on what we had discussed previously. I was so impressed with her creativity. She kept to the overall style that I liked but, added her own touches to it. I had a very simplistic dress design and Shannon added little details that truly enhanced it.  They were all magnificent! It was tough to choose just one.  But, after discussing the designs and tweaking a few things we came up with the ONE!  What I enjoyed most was being a part of the process of creating this gorgeous dress. Having been given the freedom to provide feedback and to join in the evolution of this piece of art was so cool. I feel that your wedding day is such a special moment in your life and to have a unique, one of a kind dress created for you is such a privilege. I was so proud to be wearing something that was created just for me. :) Shannon was patient and open to any ideas that I had. I truly felt like we were a team. To have that one on one experience was wonderful. I cannot express how grateful I was to have had that opportunity to work with Shannon. She is not only a wonderful person but, a true artist.
---
A Dream Come True
Reviewed on

10/03/2013
a m
Working with Shannon on (let's face it) such an important element to any wedding, was nothing short of a blessing. Not only did she ask the right questions to reach the final design, but she was very perceptive in what I would typically wear, and how that worked in to my style.... Read More As a bride with very little fashion sense, this small (but influential) addition helped me reach my say-yes-to-the-dress moment. It's amazing to think my wedding dress is now one of a kind, created with the love and care of a passionate woman who is extremely talented at what she does. After leaving my fittings with my parents in attendance, they had already decided when my little sister (who was 14 at the time) got married, they'd be reaching out to Shannon for a unique and custom dress. Looking back on my special day, and the journey to get there, I couldn't think of experiencing the creation of my dress with anyone else. It did help that I was only one to two hours away from Grand Rapids, and could visit Shannon whenever need be, but even when designing at a distance (for three months I was interning in SC) her Skype calls were efficient and productive. From start to finish, Shannon was a professional. But, even more, she became a friend. Thank you, Shannon! I had always wanted to do a "Trash the Dress" session following my wedding, but after wearing and falling in love with my dress, I just don't have the heart to do it! -Ashley At First Site | Wedding Website Design www.at-first-site.com
---
My crystal wedding belt
Reviewed on

7/02/2012
Rachael R
Shannon created a custom wedding belt for me that was off the charts gorgeous! My dress was silk organza and had no beading or other details, so I wanted a sparkling belt that would serve as my statement piece. My 2" wide belt was made out of solid crystals. It was completely... Read More sparkly and stunning on my wedding day. I looked online and in bridal stores for a very long time before finding Vue Design and I could not have been happier. Additionally, the price was less expensive than anything I found online - by a long shot - and was much more beautiful. I would recommend Vue Design to anyone looking for a one-of-a-kind bridal accessory. They also make gorgeous gowns.
---