Home

WASIO photography
About this Vendor
Modern photography inspired by art
WASIO's work has been strongly influenced by European art Most importantly though, we have an absolute love for people in love that we express through our work. The foundation is the personal and fun relationship with every couple mixed with our creativity and photographic excellence.
Details
Documentary, Editorial, Fine Art
Contact Info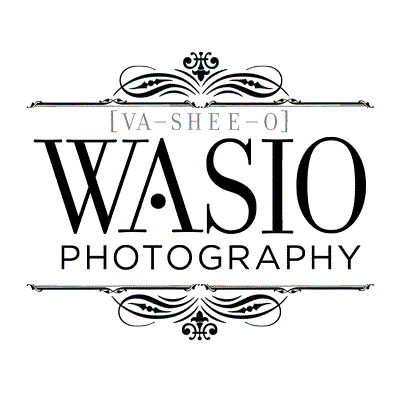 3318 West Wilson Avenue, Chicago, IL
LOVE Wasio Photography - a great experience all around
Reviewed on

9/25/2013
Lynn R
WASIO photographed my wedding this June in Chicago - they are amazing and could not have done a better job. A lot of my friends have already gotten married - so I took recommendations from them for all of my vendors - except my photographers. I read about WASIO on the knot and after meeting them in person, I knew they were exactly what I wanted for my wedding. Their pictures were absolutely beautiful and I loved the way that they were able to capture special moments from a couples wedding day. They were extremely flexible and even trekked downtown to our rehearsal dinner for an hour to get some group shots. The one thing that I did not appreciate when I hired WASIO is how important it is to be able to feel comfortable with your photographers and to be able to have fun with them. When you think about it, they spend more time with you on your wedding day than anyone else and are there for all your special moments!! Yaneck and Sasha are so easy to get along with and I have to say - the least stressful of all my wedding vendors. Sasha even entertained the flower girl while I was taking my pictures!! I cannot say enough good things about these guys - the pictures turned out amazing and I know I will be looking at them forever.
---
Wedding Day
Reviewed on

11/03/2011
Tracy F
Yaneck is an amazing photographer and a perfect professional at every session both for our engagement photos and our wedding day! His pictures are beautiful and truely captured all our special moments. He was polite and helpful to us and our family and so easy to work with. His suggestions for the best pictures, lighting, and backgrounds are always spot on. He also has a wonderful team to assist him. The most important part is that he was almost invisible, he never intruded on our wedding day, but carefully captured everyone enjoying themselves. I will continue to use Wasio Photography for all my photography needs in the future.
---
Reviewed on

6/20/2015
Ewa
Hundreds of years ago when photography was yet to be discovered, there was art. Not everyone could become an artist; it required a great deal of talent, skill and artistic sensibility. When searching for someone to work with on our engagement session, we were looking for an artist. There are many photographers out there but very few of them are true artists. Artists like Magda & Marcin from Wasio Photography. Magda & Marcin are photographers who paint stories of love, passion and commitment through the lenses of their cameras. They bring out what's best in you and make you fall in love with your partner over and over again. And they do it with so much grace, passion and energy!! They have an incredible ability to capture fleeting moments and precious emotions. And what's more important in an engagement or a wedding session? It is all about love. Magda and Marcin held it still for us so we can go back to it over and over again in our most beautiful memories. Thank you Magda & Marcin for the amazing engagement session!!
---
Reviewed on

6/03/2015
christina f
When Andrew and I started planning our wedding, the most important thing for us was photography. We had originally booked with another photographer, but realized that we wanted someone that would better match our style and would pay very close attention to detail. After searching 50+ Chicago photographers, we came across Wasio and without hesitation we contacted them and booked that day. Where do I start? From the engagement shoot up to our wedding day, Magda and Marcin treated us like movie stars. More than that, they treated us like they would treat their own families: with lots of care, perfecting each shot to make sure that we only got the best. This is absolutely what every bride and groom deserves during this process. As a bride on her wedding day, they made me feel so beautiful and confident. Moreover, they were able to capture very beautiful moments of me and my husband; the secret moments between a couple that can only been seen by someone who is really paying attention. Good photographers will bring that out in you and will capture those moments, which is why it is so important to go with top of the line photography like Wasio. Our big day is over, but we now have the most beautiful and precious photos to forever look at. Thank you Magda and Marcin for treating us like gold...you've left and imprint on our hearts. We look forward to hiring Wasio again in the future...for example...BABY PICTURES!!!!
---
Reviewed on

5/28/2015
We just got our wedding pictures! What can I say …. WOW! Prior to meeting Yaneck Wasiek and Sasha Wasiek my perception on taking professional pictures was not the best one. It was always a horribly boring waste of time, do what hundreds of people done before - basic copy and paste - just pick the picture you like and photoshop my faces there and lets be done :) . What a departure from the ordinary! This was actually fun, spontaneous, creative and the guys were able to capture true emotions and excitement of the day. I am thankful to WASIO Photography for being a huge part of our special day and capturing these special moments with such creativity and professionalism. Thank you for your creativity, taking chances (Planetarium cafeteria pictures) and getting wet. Thank you for making this extraordinary effort and turning a rainy day in to a brightly captured memory. THANK YOU!
---
Reviewed on

5/28/2015
Svetlana S
I can't even begin to explain how wonderful Sasha and Yaneck are! They were the photographers for our family portraits twice and we knew right away who we wanted our wedding photographers to be. We are so happy we made that decisions because Sasha and Yaneck did a wonderful job capturing our special day. They are so talented, creative and easy to work with. The pictures look so natural as they were able to capture the special moments without making everything look posed --truly stunning photos! We felt so fortunate to have had such a wonderful photographers capture one of the most important times of our lives. Sasha and Yaneck, we can't tell you how much we love our pictures. They are truly breathtaking! Thank you so much for everything! We will forever cherish the photos and look back at them and reflect on our special day.
---
Fun & Professional
Reviewed on

4/27/2015
Amy B
Originally, my fiance and I didn't plan to take engagement pictures, but we're so glad we did! Marcin and Magda were great! They were extremely friendly and personable, which was very helpful for two individuals who are not used to being in front of the camera. They were great about helping us into a pose, getting us to relax, fixing flyaways, giving direction. They have a great eye for photo locations and getting the perfect shot. I'm so happy with the way the pictures turned out and will definitely use them again for professional photos in the future!
---
Marcin and Magda are truly amazing!!! You will not be disappointed!
Reviewed on

2/26/2015
Erika L
Marcin and Magda are fantastic! We have used Marcin and Magda for the past 4 years. Originally we received a family photo shoot with both of them as a gift. It is the gift that keeps on giving every year. They work great together as a team and both bring different attributes to the whole experience. They are engaging, happy and make the whole experience amazing. My kids now ask when they are going to get their "photo session" with them each year. My favorite part about the pictures is how natural they look. They truly have captured my children's personalities in all of them. The hardest part of the whole session is narrowing it down to the best ones because they truly are all fantastic. It does not matter if you are a bride, a groom, a grandparent or a small child they truly capture each individual in every picture. If you are looking for a great photographer team no matter what your occasion is, you will never be disappointed with Marcin and Magda!
---
Happy Bride
Reviewed on

2/25/2015
Margaret G
After meeting with many photographers, we just knew WASIO would be the right pick for our wedding day. They were so professional in everyway. Returned emails right away and always kept in touch with us and never made us nervous about anything. We even had to reschedule our first engagement shoot with them because of a family emergency an hour before and they were so understanding. Things got a little hectic in our lives so we did our shoot a week before our wedding and not only loved our photos, received so many compliments on them but most importantly we also loved working with Magda and Marcin. They made everything fun and easy for us. Our wedding day came, everything was on schedule and with 18 pairs plus us I was a little nervous about getting everyone in pictures,but they knew exactly how to handle a bridal party that size. Again everything went perfect and they were with us till early morning and made sure to capture everything. My husband and I couldn't of picked a better photographer for our special day. The wedding ends and at the end of the day, all you have left is the pictures! If your looking for great quality, professionalism, and amazing personality WASIO is it!!!!! We will forever be grateful and will always refer all our friends, family and clients to them. Thaaaank you again! Marcin and Magda
---
Magda and Marcin rock!
Reviewed on

2/24/2015
Olga B
This is the second time we have worked with Marcin and Magda and each time we are more impressed. They are professionals that have a vision that was realized to perfection. Our ideas were taken into account and with all honesty even improved upon. It was just such a pleasant experience. The mood was very relaxed and laid back. We didn't feel like we were taking photos, but rather were enjoying the beautiful scenery while capturing the moment forever. And that is what you get to do with pictures, hold still those few fleeting precious moments. My husband does not like taking pictures and was not interested in spending his afternoon in this manner, but at the end of the session had a huge smile on his face. His smile got bigger as we received our initial photos. I know I'm a bit partial but I feel that I could see these pictures somewhere in a magazine, that's how elegant they looked. Marcin, has a way to organize you to really work to your strengths, and Magda helps you to find the right poses and helps you to straighten up or pay attention to hand position, paying attention to all the details that make good photos become great. Marcin gave us a timeline for when we could expect our photos and sent us a few shots to get us excited for the complete set. We received our photos in a timely manner, actually a day early. So in summary, what could be better than capturing an important moment in a beautiful way, in a relaxed atmosphere with a few laughs? This was our experience both times we worked with WASIO photography. When our family gets bigger, hopefully they will be available to capture new memories. Thank You Marcin and Magda.
---
Photography for Nov 2014 Wedding
Reviewed on

2/24/2015
Marcin and Magda were our wedding photographers in November 2014. Their style emphasized "candid shots", and they went to lengths to ensure that the posed shots did not seem "stuffy". The best thing that I can say about them is that they evaluate what is in front of them and make adjustments on the fly. For example, my wife and I wanted sunrise photos for the engagement session on Lake Michigan in downtown Chicago - unfortunately the sun and clouds did not cooperate with that plan. However, Marcin noticed a puddle on the beach and had us stand between that puddle and the Lake, with downtown behind us. This had the effect, with no sun out, of getting a clear reflection of us and downtown off the puddle, which was absolutely genius and among my favorite photos. So they will take your direction but make something creative out of it. At the wedding and reception, they were not a distraction or interruption at all, which made the events flow very well. While they were not cheap, they were worth every penny. I highly recommend Marcin and Magda for your wedding, as their pictures made my wife very happy, which ultimately was the most important thing.
---
Amazing Photos, Amazing People
Reviewed on

2/24/2015
Carrianne P
Working with Marcin & Magda at WASIO Photography on our wedding day was such a pleasure. They were prompt, calming to work with, professional and very fun. They had a vision for our wedding and made sure they did everything to get the pictures that we had planned, wanted and needed. They were open to suggestions for poses and worked well with our bridal party. They were able to adapt to the mannerisms of our group, making sure we got some serious pictures, but then really letting us get the funny and silly pictures we all had in mind! They were the most considerate people to work with and the value that they hold is far more than the price we ever paid for them! Best investment of our wedding planning, we couldn't have asked for a better experience! I HIGHLY recommend them to any bridal couple in search of GREAT photographers!
---
A+ photographers for any wedding, any weather, any time
Reviewed on

2/10/2015
We used Yaneck and Sasha for our New Year's Eve wedding a little over a month ago, and the relationship we established with them over the year leading up to the wedding will last forever. They are extremely personable and fun to hang out with. Yaneck is a master behind the camera and Sasha keeps things light and fresh. Together, they make a great duo. They also have great connections with other photographers and videographers throughout the city, so come wedding day you have a team of pros dedicated to every aspect of your wedding - from the bride and groom getting ready separately, to private photos of the family and coverage of dinner and dancing at the reception, nothing is missed. From a photography standpoint, they can handle it all. They drove to New Buffalo, Michigan last May to do summer beach photos and handled the windy conditions and the setting sunlight with ease. On our wedding night, it was below freezing while taking photos outside on Mich Ave and down by Navy Pier, and their quick and efficient work got us through without losing any fingers, toes or tempers. Honestly, the worst part is choosing which photos you like for your album at the end - there are too many good ones to count!
---
Moments and Memories for a Lifetime
Reviewed on

2/08/2015
Elizabeth A
Michael and I spent most of our lives as a missed connection. We grew up within minutes of each other, attended the same high school, and even lived across the street from one another in college and dined in the same dining hall without ever meeting. When a higher power decided he'd had enough of us playing dumb, he brought us together by literally leading Michael down the hall to the love of his life, in our first job as school teachers. The connection was immediate and permanent (and some may say, a long time coming.) Sharing a bond that people spend a lifetime searching for and a love that we never knew could exist, Michael and I committed to each other in marriage in front of our family and friends on July 6th, 2014. As if life couldn't get any more serendipitous for us, we were connected with the magnificent Marcin and Magda to capture the day we would never want to forget. Michael and I missed the appetizers and the dessert table and the wedding limo (which we subbed out for a 15 passenger Chevy Express van.) Marcin and Magda didn't miss a thing. They captured every touching moment, every expression of love, anticipation, and pure joy, every detail that made our day the most momentous and special one of our lives. Their love for each other, for photography, and for capturing the love of others spoke out in each and every jaw-droppingly gorgeous and emotion-filled photo they captured. Those photos fill our home, our phones, our workplace, our minds, and our hearts. They remind us not only of every detail of that special day, but also of our love and our story. What Michael and I share is something words can't express, but something Marcin and Magda were able to capture in a way that we will never be able to thank them enough for. We would (as any couple should) be honored to have them be a part of any of life's big (or small) moments to capture memories and emotions that will endure for a lifetime.
---
Perfection!
Reviewed on

1/18/2015
Krista C
As an artist and art educator, finding the right photographer for my wedding was one of the most important tasks. I knew what I was looking for as far as quality, and I definitely found it with WASIO! After looking through the WASIO portfolio, I knew every photo would be spot on and the lighting would be perfection; I had nothing to worry about. Sasha and Yaneck are so friendly and accommodating, as soon as we met them, my husband and I knew they would be the ones to photograph our wedding. They made the entire process easy and enjoyable.
---
We had a great experience!
Reviewed on

12/03/2014
I was SO happy with Wasio Photography!! I chose them because I liked how they shot previous weddings, but was even more impressed by their professionalism. They spent all day with us on our wedding day, from our preparations through the reception. They were so friendly and charming, they felt like part of the family AND they moments they captured of us and our family/friends reflected the beauty of that day.
---
WASIO was simply amazing!!
Reviewed on

11/13/2014
My fiancé and I are getting married out of the country next Spring, however we knew that we wanted engagement photos taken in Chicago. After viewing WASIO's portfolio online and speaking with Yaneck on the the phone we knew that Yaneck and Sasha would be a perfect fit! We thought that we would be incredibly awkward in front of a camera, but Yaneck and Sasha made us immensely comfortable! I couldn't be happier with the finished product and cannot wait to share our photos with family and friends!
---
Amazing!! Best wedding photos ever!
Reviewed on

10/09/2014
Lesia D
We used WASIO Photography for our wedding in October of 2013. My husband decided that we absolutely had to use them when he read in their profile that Yaneck's first camera was manual - he felt that it was important that someone was trained to see the good picture and not just snap a bunch of shots with the digital camera and hope for the best. They have quite a talent for spotting beautiful shots and the best poses and making you feel comfortable about taking pictures - when maybe you really aren't. They are friendly and outgoing and you truly feel like friends, which makes the picture taking process that much easier. While the price is a bit high - it is well worth the money, these pictures will last a lifetime and you will not be sorry that you chose WASIO. Opt for the engagement session if you aren't comfortable around a camera, it is great practice and will ensure that you have awesome wedding pictures. Plus it lets the photographers get to know you. And if you are having a big wedding and need a second photographer, ask for Claudio - he is also amazing! We could honestly not say enough positive things about our wedding pictures. And everyone gushes over how gorgeous the pictures are!
---
WASIO PHOTOGRAPHY IS EXCELLENT !!!
Reviewed on

9/27/2014
Annie P
We got married on July 13,2014 in the SOFITEL hotel chicago.We had the honor of WASIO photographer our wedding. We were looking for a very unique and talented photographers.when we met Sasha and Yaneck they went above and beyond our expectations. They are very PROFESSIONAL that they have a beautiful studio showing all their work they have done.Also Sasha's candles makes the studio smell GORGEOUS !!!. We don't have enough words to describe how our ENGAGEMENT PICTURES turned out.I would like to say that when we sent our save the date with our engagement pictures on it everyone was impressed of how INCREDIBLE our pictures appeared. Our wedding day was AMAZING !!!! On the day Yaneck and Sasha came to our wedding say earlier than we were expecting. Yaneck and Sasha helped us to pose during our wedding day.They capture the most incredible moments that will stay with us FOREVER !!!! I would like to thank Sasha for holding my bouquet while Yaneck was taking pictures of us and not only that for your beautiful words you said to me on our wedding day Sasha and Yaneck are very passionate photographers THEY LOVE WHAT THEY DO !!! They know how to take GORGEOUS PICTURES !!! They are very professional and fun couple Please don't hesitate to hire them !!!! You won't regret it It was an HONOR to have WASIO as our photographers Thank you WASIO !!!!!!!!!!
---
Wasio is the BEST!!!!
Reviewed on

9/26/2014
Paul T
Do not look at another photographer!!!! If you are looking for amazing pictures for your wedding, or really any event, Yaneck is the photographer you want. I got married to my beautiful wife this past May in downtown Chicago at Pazzo's on 311 and choosing Wasio studios was one of our best decisions. From our perspective, the 2 most important things that we put a lot of emphasis on is the venue and the photographer that we choose. Just to level-set, I am very detail oriented and definitely the type to shop around before I make my final decision. So for a photographer, We met and interviewed 12 different photographer/photographer groups and without a doubt Wasio was the photographer for us. Yaneck has an amazing eye for what will look great in pictures and was so patient with me as he instructed me through every pose (unfortunately, I am not a natural cover model). When looking for a photographer I was very critical of how creatively the photographer used light to enhance their pictures. The combo of Yaneck and Sasha was a perfect pairing for composing the picture and the lighting that was required. For our engagement session we decided to go to 2 different locations, First, we dragged both Yaneck and Sasha into the sub-zero downtown weather during the middle of Jan-Feb to shoot our photos at the Lakeshore East Dog Park with our two dogs. For our second location we walked over to the Chicago Cultural Center. For both locations, Yaneck and Sasha were amazing. They were very accommodating and were really fun to work with. Yaneck has a genuine passion for photography and it really came out during our engagement session and all the extra time he spent with us. Needless to say our engagement photos were AMAZING. We could not have asked for anything more. For our wedding, Yaneck and Sasha actually came to our wedding venue prior to our agreed time to survey the space and envision potential photo opportunities. To me, this was a sign of a true artist and a photographer that is willing to go above and beyond. They were very flexible and professional. All of our guest loved them as we got numerous compliments about our photographer. We went to the Chicago Board of Trade and then by the Wrigley building to take pictures on a Saturday afternoon on Memorial day weekend and they were able to take phenomenal pictures with everything going on (For those of you that are not aware holiday weekends in downtown chicago is insane and a huge tourist trap). Our ceremony pictures were great along with the reception pictures. Even better we were also able to briefly step away from the reception to take several night shots in the city. Overall, Wasio Studios (Yaneck & Sasha) is what I consider the Perfect Storm. They are crazy talented. They know how to take great pictures. They are super creative (good creative not weird creative). They are super flexible and accommodating. But the best part of the duo is that they made the whole experience fun and rewarding. They were so fun to work with that we would consider them more friends than just our photographer. As for our wedding photos, they are jaw-dropping amazing.We get compliment on our pictures all the time along with the comment "We didn't even know wedding pictures can look like this" and "These look like magazine pictures" So again if you want no regrets, great wedding pictures, and to work with a photography duo that you can consider friends. Wasio is the obvious choice.
---
Fun and Personal
Reviewed on

9/26/2014
Scott E
Yaneck and Sasha are such a great duo to have take your pictures for your wedding day. They make the engagement session fun and personal and carry that through the wedding day and post wedding sessions. We had such a great time getting to know them as people and their work speaks for itself. We're just excited to continue to use them for our yearly session for life which was part of our package!
---
Awesome!!!
Reviewed on

9/24/2014
Lisa S
Wasio photography did our engagement and wedding photos. Not only did we love it, but our friends and family did as well! I learned you spend quite a bit of time with the photographer, so you want to do it with someone you are comfortable with. With Wasio it was so much fun. Yanek is quite the perfectionist, and Sasha is just hilarious. This made the pictures perfect. I can be very awkward in front of the camera. But they made us forget we where even taking pictures. It felt like we where just having fun! I would recommend them to anyone who needed a photographer.
---
Best Photographers
Reviewed on

9/23/2014
There aren't enough words to describe the amazing job that Yaneck and Sasha did for us during our engagement session and wedding day! Every picture came out absolutely stunning with such fine detail. Yaneck is amazing at picturing the lighting and viewpoints to create truly artistic and wonderful pictures. They both made the experience of getting pictures taken fun and relaxing. They were very easy to be around, talk to, and laugh with every time we were together. I highly recommend Yaneck and Sasha for any of your picture needs. They do an unbelievable job from start to finish and I am so happy with the results of the work they have done with us.
---
Great Experience
Reviewed on

8/11/2014
We chose WASIO after experiencing them first hand at a prior wedding. Having done photography, weddings included, for a number of years myself I had high expectations for the person I was going to trust to capture our wedding day. I knew I didn't want to deal with a giant photography company that contracted out all their photographers to take cookie cutter photos that might look just fine but would be indistinguishable from any other wedding shoot. Yaneck and Sasha are fun but professional, prepared and produce beautiful shots. Prior to the wedding we met with them and took a walk around the event location then chatted more about the feel we were looking for. They took all that in and delivered a personalized experience for us. All the little things that made our wedding unique were captured for us to remember. Their checklist of items and timeline asked for more details than I think the onsite wedding planner had asked. This wasn't a bad thing; it actually made us realize a couple times that we didn't account for enough time in certain places. They also provided us with some realistic times things take to do. I would say WASIO met and exceeded all of our expectations without question.
---
Excellent quality, extremely professional and overall outstanding
Reviewed on

2/07/2014
WASIO comes highly recommended. Our wedding was November 30, 2013 and we found WASIO through the preferred vendor list at the restaurant we rented out for our wedding. From our first meeting with Yaneck and Sasha we felt that they would be able to capture all of the special moments of our wedding and they did! They took photos of the scenery, members of our families, and all the important things that we would have never thought of. Also, the requested that we complete a timeline of our wedding to allow them the information as to what we were planning, who was involved and the time. They didn't miss a thing and if you want a worry free, high quality professional photographer then you must have WASIO as your photographer!
---
Send Message