Home

Water's Edge @ Sheepscot Harbour Village Resort
Book Your Wedding with Water's Edge @ Sheepscot Harbour Village Resort
---
A BALLROOM IN EDGECOMB, ME
About Us
Nestled in the heart of gorgeous Midcoast Maine, the Sheepscot Harbor Village and Resort offers to-be-weds a wealth of wedding amenities in addition to spectacular waterfront views. The venue is located in Edgecomb, Maine, which is roughly 45 minutes from Portland and moments from one of the most picturesque and quaint villages in New England: Wiscasset. This is an all-inclusive resort, meaning couples and their guests have access to not only the amenities on site, but also lodging for a weekend or longer. When it comes to the reception or ceremony, there are several options available to guests.
Water's Edge Banquet and Function Facility. This reception and banquet hall directly overlooks the nearby harbor, with views of the water and nearby Wiscasset Village. At its maximum, couples may take advantage of both floors of the banquet facility to host a reception for up to 200 guests. The space may also be divided by floor for a more intimate gathering or reception. There are also smaller rooms available for a rehearsal dinner or farewell brunch.
The Sheepscot Room. This is a room located within the Water's Edge Banquet and Function Facility that's suitable for both a wedding ceremony and a reception. This room itself handles at its maximum 170 standing occupants but is recommended for ceremonies and receptions of 100 or less. Every space within the banquet facility features the waterfront and village view, as does this stunning room.
On the Grounds. Couples are also welcome to host an outdoor wedding and ceremony and may use the Gazebo or the Green on the grounds. The venue staff is more than happy to set up chairs for an outside ceremony on the green, moving the party indoors for the reception at the banquet facility.
What You Should Know
Because this is an all-inclusive resort designed with weddings and events in mind, couples are offered many amenities when it comes to their wedding day. With each package, couples receive:
Wedding ceremony included in rental at no extra cost
Bartender and waitstaff
Chiavari chairs
Round or long tables with linen choices
Dishes, glassware and flatware
Cake cutting
As part of the all-inclusive rental of the Sheepscot room, couples also receive a wedding cake, band or DJ and florist. While these are from outside vendors, the venue pays for them because they're included in the rental fee. A photo booth rental is also included in the price, as are gratuity and Maine state tax. Couples booking a ceremony and reception on-site also may book a rehearsal dinner with wait and bar staff for a reduced price.
There are many choices when it comes to food at the Sheepscot Harbor Village and Resort and couples easily customize their menu from the many appetizer, dinner, soup and salad choices. Desserts and non-alcoholic beverages are also included in the package. Many of the menu items are centered around Maine lobster; however, there are many other delectable entrees, such as pineapple-glazed roast pork loin and baked ziti. The package is for a buffet-style dinner, but plated dinner options are available at an upcharge.
Lodging is also available on-site and there is a two-night minimum from Memorial Day through Columbus Day. Those hosting a wedding receive a discounted rate and may choose from rooms in The Inn Hotel or the many cottages on the property. Guests that stay on-site have access to the grill, gazebo, picnic areas and fire pit.
Extra Perks
There's a wealth of other perks available to couples when planning a wedding at the Sheepscot Harbor Village and Resort, including:
Dance floor
Use of the Island Day Spa
Use of the pier and moorings
Use the Upper Deck of the banquet facility for s'mores and fireworks
Plan a Sunday brunch as part of your package
Have your own lobster bake on the grounds
Use of the swimming pool
Indoor function room for a bachelor or bachelorette party
From the Vendor
Midcoast Maine Waterfront Wedding Venue
Sheepscot Harbour Village Resort is a waterfront wedding destination beyond compare! 18 beautifully landscaped acres house the Water's Edge Event Facility where your rehearsal dinner and wedding reception can be enjoyed under (or on top of) the same roof accommodating up to 150 guests! Our grounds boast two outdoor wedding venues and lodging for all of your guests at our Inn, Lodge, and Private Cottages.
Amenities + Details
Amenities
Handicap Accessible

On-Site Accommodations

Indoor

Reception Area

Wireless Internet
For more details about amenities, please message the Venue.
Ballroom, Waterfront, Hotel

Contact Info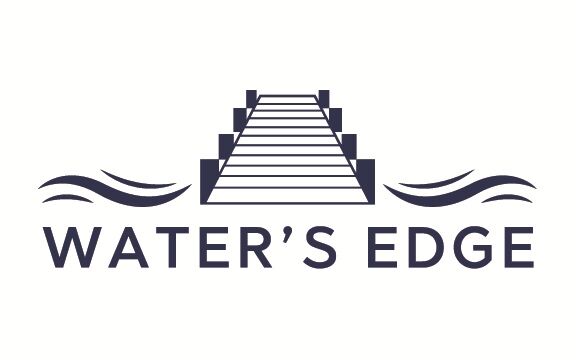 Reviewed on

9/23/2017
Katie E
When my husband and I first booked our wedding at Sheepscot we fell in love with at first glance. Tony the previous owner had promised us blocked rooms for our guests and said we could have the reception till 1030. We met with the original wedding planner (Jamie) and everything... Read More was smooth so we booked them. Fast forward a few months and I call to talk to Jamie about setting up a cake tasting and to go over seating arrangements. When I asked to speak with Jamie I was told she no longer worked there, but I would speak with Natasha. We never got an email informing us of the change in wedding planners. I spoke with Natasha who was awesome! We set up a meeting to have a cake tasting and seating arrangements. When I spoke with her about blocked rooms for my guests she then informed me that Sheepscot was under new management (never received an email about this either) and it was the new rule they no longer blocked rooms for guests. So I was given a list of local areas for my guests to stay at. We had the cake tasting everything went perfectly. A few months go by and I emailed Natasha with questions about my big day that went unanswered for a month. So I called asking to speak with Natasha when I was then informed that she no longer worked there (again no email was sent informing me of the change in wedding planners). I was then introduced to Margaret who was very nice, very professional and very accommodating. She was able to calm my nerves because we only had 5 months till the wedding. Margaret and I were able to communicate back and forth which put me at ease. 30 days before the wedding I called Margaret asking about seatting arrangements which she told me the original ones we had made with Natasha were destroyed along with our plans for the cake. Margaret was able to reach out to the baker which thankfully had a copy of our original cake plan and flavors. Crisis averted! I then met with Margaret one week before the wedding and that went smoothly-I was finally at ease with the final plan! I had booked the honeymoon suit the night before and night of the wedding. Upon first entering the suite it was beautiful but with further investigation it was not all that it appeared to be. I found dirty dishes in the dishwasher, the water in the Jacuzzi smelled of mold and had a yellowish tint to it, there were piles of dirt swept into corners hoping no one would notice and the A/C was broken. It was not worth the money I spent for that place. The big day was finally here! The staff at the reception, the bar tender and Margaret were great! I was very pleased with how everything flowed and there were no hiccups. Every one I talked with loved the food and couldn't say enough about it! The cake and cupcakes we had were out if this world! The event staff were awesome and so kind! If you do book this place just keep in mind the possibility of little to no communication, change in staff and over priced honeymoon suite that is dirty and very unorganized.
---
Reviewed on

8/01/2017
Amanda P
My husband and I got married at Sheepscot Harbor Village Resort & Spa on July 15th, 2017. For MANY reasons we do not encourage anyone to book their wedding with them. The wedding coordinator that was our contact person suddenly stopped responding. After TWO MONTHS we finally... Read More heard from the previous owner and learned he no longer owned the resort. We were advised our new contact person was the Chef- she had taken on the coordinator role as well. As the date came closer, we learned more and more that customer service was not a priority and there was no regard for the fact this was our wedding we were planning. We were told we were being "given discounts" when in fact we paid for every service or item we chose from the packet given to us by the resort. We were told we could not have more than 60 chairs for our 110 guest because "most people choose to stand during the ceremony" and would need to pay an additional $5 for each chair beyond 60. When we arrived for the weekend there were 72 chairs set up at the ceremony site AND there were ~30 chairs set up at our cocktail hour site. We were told we could not reduce the number of entrees to better reflect the number of guests we had confirmed because "the contract was final and this was not an option." When we arrived for the weekend, we were told the layout for the reception hall "just wasn't going to happen" despite THREE conversations the week of to confirm. When we asked "why not?" we were told "it is how it is. You just have to deal with it." When my SIL requested extra hands to light candles in the reception hall the response was, "they really aren't paying for this wedding, it's not a lot of money, so we aren't going to go above and beyond for anything." Many reservations were not held. Many were told "that unit was sold and the new owner is not honoring any reservations made before the purchase date" OR "We have contacted the owner for they key code and they are not answering." We confirmed ALL reservations before arrival. When my husband and I, the bride and groom, arrived to check in our unit was not ready. 3.5 hours later we received a call and were offered a hotel room at the Inn on the property. At 4:30 it was the only unit available, so we reluctantly agreed since our rehearsal was planned for 5 PM. We were told we "wouldn't be charged the $50 difference from the deposit we paid and the cost for two nights in the hotel." Please note our deposit was $375, the cost of one night in the cottage- this was not any consolation for our troubles. We had multiple other guests encounter the same problem upon check-in, including the Bride's parents. Ultimately, guests who paid for suites and cottages were put in hotel rooms on the property. It was mortifying for us as we invited all of these guests to stay and celebrate our wedding. We ask that any couple looking into this location for their wedding HEED OUR WARNING. Up until the very day of our wedding we encountered nothing but trouble. We have never been told "No" so many times without a rationale to support that response, until dealing with the Chef/ coordinator at Sheepscot. We have also never witnessed such poor management of reservations and lack of housekeeping. Thankfully the event staff was wonderful and swept in to help us, behind the back of the Chef, to do whatever they could for us. If it were not for them and my sister-in-law the entire weekend would have been a nightmare.
---
Reviewed on

7/25/2017
ALEXANDER B
My wife and I got married here in June 2017. The wedding appeared wonderful from the guests' perspective yet from our perspective, it was a nightmare. Among the dozens of complaints that we have about our experience with their incompetent management are the fact that despite... Read More booking about 18 months in advance, we were forced to renegotiate our contract less than 3 months before our wedding. The absolute worst part was that despite booking a cottage for our wedding night, they put us in a hotel like room that had no sheets, no towels, trash and was not ready for guests. We discovered this at 10:30 pm after our wedding reception. THEN, the venue flatly refused to refund me my $155 deposit that i placed on our cottage despite it being entirely their fault. I never got an apology and it took about a month along with threatened mediation or court action before they relented and gave me my money back. $155 out of the probably $20k we brought to this place. Unbelievable. Beware of this place.
---
Reviewed on

11/14/2016
Terry O
Everyone & Everything at Sheepscot Harbour is amazing. The food, accommodations & personal attentiveness has been second to none. I highly recommend this venue to anyone planning their wedding. You will not be disappointed!
---
Reviewed on

10/18/2016
Lauren K
Sheepscot was so accommodating and a great place to get married! Our date was 10-15-16. Our cabin was fabulous that we stayed in both nights! Our guests and family members who stayed loved the rooms as well! The waitstaff for the rehearsal dinner and reception were the same and... Read More they were very attentive and helpful to us (bride & groom). We were able to decorate the reception area as we pleased and the tables were arranged just the way we wanted them! The food was amazing as always and everything went smoothly the day of!
---
Reviewed on

10/16/2016
Julie K
Absolutely Wonderful. The Staff From Kourtney & Amber In The Salon To chef Margaret & Scott ( Who Is Just A Brides Bestman ) Are Incredibly Helpful And You Could Not Ask For A More Beautiful Location.
---
Reviewed on

10/10/2016
Lisa H
We had an amazing time at my daughters wedding. The food was delicious. The staff was so accommodating. Everything went perfectly! Thanks so much!
---
Reviewed on

9/20/2016
Sean P
Everything was FANTASTIC! All the guests loved everything, the staff was very hospitable and respectful. Staff made sure we enjoyed everything. There aren't enough words to show out gratitude and how awesome the staff was. THANK YOU!
---
Reviewed on

9/20/2016
Mindy S
ou made our evening easy and flawless! We so appreciate all you have done to make our celebration even better! Thank you! We will send friends here!!
---
Reviewed on

9/20/2016
The staff and the resort was absolutely wonderful. With such a stressful time they made everything easy to handle. From last minute changes to the food, everything was perfect!
---
Reviewed on

8/28/2016
*abbreviated* If you are willing to stay on top of your wedding planning & ask a lot of questions, this is a really nice, cost-friendly option for someone who is looking to have their whole family relaxing around them for a few days instead of "8 hours & get out." SVHR did... Read More include a free overnight stay in December where you could meet their preferred vendors (which landed us some significant discounts) & that also gave us the opportunity to lock in some other contracts before the bridal shows started. I like their policy of 1 wedding/weekend. SVHR has a great attitude, unfortunately, I wish the "we'll make it right" attitude didn't have to come into play so much, because that caused a lot of frustration throughout the planning and the check-in process. It seems like Tracy (Manager) had most of the knowledge in her head, & I wish that the computer system had been more up to date with notes for the whole staff to access so that there wasn't a need for her to have to fix everything. She was phenomenal to work with, but that is a LOT of stress to put on one person. We didn't meet the Wedding Planner until the August 2016 meeting, which was fine, but she left our meeting to meet with another couple. The day of my wedding I couldn't get in touch with the WP for a couple hours because she was meeting another couple in the reception area where my guests were about to be seated. Immediately after the reception ended I spoke with the WP & asked her if I needed to tie up anything else with the bar, wait staff etc. re: payments & the WP responded by telling me that I needed to remove our centerpieces by 9am the next morning as there was a brunch party. I'm sure the look I gave her prompted her to quickly offer to remove the centerpieces for us, because I felt like I had just been slapped with No Service After The Sale. (To their credit, the venue did figure out our shambles of a seating situation, as I had not asked enough questions around that point, & they were willing to come up with an 11th hour solution there.) My mother also had an issue with the Spa on the resort, as she had called to book ladies' facials for 6 women and explained that all the ladies needed to have their facials completed in time to start getting ready for my 1pm wedding. We showed up to the Spa at 9am, & there was only 1 aesthetician, who was a little confused. The Spa made some corrections, & everyone got an express facial, etc. SVHR is Not readily handicap accessible, ie: rooms, rehearsal dinner location, bi-level reception dinner floor plan, etc. SVHR was very honest about the fact that the wedding business has expanded rapidly from 8 to 40 per year in just a few short years, & in addition to that it looks like they are trying to expand the overall rental & condo sales. Some of the guest cabin issues included our guests calling & requesting a 4 BR cabin, & being rented a "future 4BR cabin" that did not have the renovations completed by the time they checked in. Additionally, the rental software kicked out some guest reservations just prior to check-in that had been in the system for probably at least 9 months. At the end of the day though, did our guests leave saying that this was the best wedding they had been to all year a/o ever? YES. None of our guests experienced a single issue during the ceremony & reception itself and the food was phenomenal. Ultimately, it was everything we wanted our wedding to be. We would recommend the venue to anyone else.
---
Reviewed on

8/23/2016
Becky P
Thank you for such an amazing weekend. Our guests had a great time and were very complimentary of the Resort and Resort staff. From the moment we arrived you both were very attentive and wanted to make sure our day was exactly as we dreamed it would be. We were nervous upon... Read More arrival as we had many wedding planners throughout the year and when we tried to reach out to discuss plans, we found that person no longer worked for you. We appreciate that you both appointed yourselves as our main contacts. We know how much goes into planning a wedding, so we understand the pressure you must have been feeling to make sure that everything ran smoothly, while also running the Resort. We didn't know what to expect when we arrived and meeting with you when we first arrived on Thursday settled our nerves. Thank you. You and your staff went above and beyond to make sure that we, and our family and friends, enjoyed our stay. We heard nothing but positive feedback from everyone. Although we didn't decide to take you up on your offer to be the first to stay in your brand new Bridal Suite, we were extremely appreciative of the offer. ☺ The suite was beautiful, we just wanted to be close to the water. Thank you for thinking of us. Suite 103 was beautiful, convenient and exactly what we wanted and expected. When our family and friends starting arriving throughout the weekend, Tracy was great! She was friendly and knew who they were when they arrived and made sure they had everything they needed. It's the little things that she did that were noticed and appreciated. Our family couldn't say enough kind words about her and how fun she was. As in every survey, you want to share the 'what did you like best about your stay' with the 'what can we improve on'. We did have a couple of things that we wanted to share with you. Overall, our experience was great and we were very pleased with your Resort and would recommend you for other events such as ours. Every employee we encountered was friendly and accommodating. The Resort is simply beautiful and the improvements you continue to make just make it that more beautiful. We appreciate all that you and your staff had done to make our day so special. Everyone was just AMAZING! Tracy and Tony, 'Thank You' from the bottom of our hearts for making our day so memorable. We couldn't have asked for better a better group of people to take such good care of us on our Wedding Day. Thank you Tony for checking in with us throughout the night and Tracy for stopping by one last time to wish us well. It means a lot that you both cared and checked in on us. I know we had a few blips, but it happens, and we ALL TOGETHER pulled it off!! Teamwork makes the Dreamwork!! ☺ Thanks again, and we hope to see you soon! Heidi & Becky
---
Reviewed on

8/23/2016
Bet C
Tony and his staff did an amazing job! We had our wedding outside by the harbor and the weather and tide cooperated. The food turned out better than I dared hope. Perfection is the word for the prime rib, everyone raved about the crab stuffed haddock . The bride (my... Read More daughter) and groom were happy and that says it all!
---
Reviewed on

8/06/2016
Nick B
Sheepscot Harbour Village Resort & Spa has been very accommodating. Throughout the hiccups of the day they were willing and able to roll with the punches to make the day as special as possible! Than You!
---
Reviewed on

7/31/2016
Deb L
Tom, Tony and Isabella were all amazing. they have all been so helpful. We appreciate everything they have done to make our special day perfect. Everything we have asked has been taken care of in a timely manner. The facility is well taken care of and the lodging is... Read More beautiful. Thank you for all your help!
---
Reviewed on

7/30/2016
Clara B
Excellent! Great Food, wonderful ambiance, great staff, GREAT EVERYTHING!, Thank you sooooo much!
---
Reviewed on

7/18/2016
Sara W
You guys were wonderful. You made Abbie's wedding exactly what she wanted it to be, and all the guests raved about the setting, food, cottages, everything. You were very thoughtful and accommodating to our crazy crew and our many requests. You did everything we asked – and then... Read More some. Your ideas for vendors were perfect. We were so pleased and are so grateful for everything you did for us all along the way. Bottom line is that the wedding was beautiful, the setting was perfect, the food was great, the deejays were fun, the cake was yummy and the memories will last a lifetime. Thanks again for making this special day happen for my baby girl and for me. They are looking forward to coming down in the fall thanks to your generous offer. I think we remembered everything, but if anything was left behind or you have any feedback for us, let me know. Oh, and the hair people were awesome, too. The girls had a lot of fun with that. Sarah
---
Reviewed on

7/18/2016
Food was fantastic, staff was very helpful and very willing to help. Even packed up all of our leftovers for us to take and set cake aside. Only issue was AC went out, but they still made night amazing. Thank You!
---
Reviewed on

7/09/2016
Mary S
Great Service! Very Friendly & helpful. Thank you - Rehearsal and welcome party for our son's wedding was a great success!
---
Reviewed on

7/03/2016
Todd D
Just wanted to thank Tony for hosting a great event for us last week. Your staff was fantastic and easy to work with. The food and drinks were top-notch! Everyone was impressed with your beautiful facility and all you have done with it! Thank you again.
---
Reviewed on

6/27/2016
The food and setup were wonderful and the carriage ride was a nice surprise! I was frustrated that when I arrived the night before nothing in the reception space was not set up, but overall the weekend went very well. One suggestion would be to put full length mirrors in the... Read More cottages so that people can see their whole outfit. Everyone was very helpful, including Tony especially. Thank You!
---
Reviewed on

6/20/2016
Awesome Experience!!!! All of the Staff was incredibly helpful and respectful. Couldn't have ask for a better place to marry my best friend. Between Tony, Tom, Margrette and everyone else it was such an amazing day
---
Reviewed on

6/20/2016
Our post wedding brunch at Water's Edge at Sheepscot Harbour Village Resort & Spa was a wonderful send off for all our guests. The food and service during the brunch were excellent. Thank You!
---
Reviewed on

6/18/2016
Randy M
Everyone had a fantastic night! The food was delicious and the staff was great! Tony does not disappoint Thank You! Randy & Bridgette
---
Reviewed on

6/18/2016
Kassi A
We've had the best experience here from beginning to finish! From the beautiful location, to the people who work here treating us like family, it could not have been better! We love you guys! Ps Tracy Miller Clark what are you going to do without my daily calls?! And Tony, you... Read More do a great job, keep it up! Love, Kassi Albert and Joshua Ronan
---
Meet The Coordinator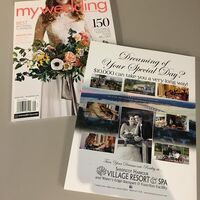 Water's Edge @ Sheepscot Harbour Village Resort
Situated in the heart of Midcoast Maine, on the Sheepscot River, Water's Edge provides the perfect destination for your wedding, rehearsal dinner, farewell brunch, or other special event. Our classic Maine cottage style event facility and the sunset over the river are the perfect backdrop for your special day! You will have exclusive use of Water's Edge facility, as we have only one wedding on-site at a time. . .