Home

Waterview Loft at Port Detroit
About this Vendor
Downtown Sophistication on the Riverfront
Holding up to 400 of your guests at Downtown Detroit's newest one-of-a-kind venue, our sophisticated space is sure to please any wedding guest. We feature a modern second floor lounge with an outdoor terrace showcasing Detroit's riverfront as an extraordinary backdrop.
Amenities + Details
Amenities
Bridal Suite

Handicap Accessible

Liability Insurance

Indoor

Outdoor - Not Covered

Reception Area

Wireless Internet
For more details about amenities, please message the Venue.
Ballroom, Waterfront, Loft
Bar + Drinks, Cakes + Desserts, Destination Weddings, Food + Catering, Rentals + Equipment, Service Staff
Contact Info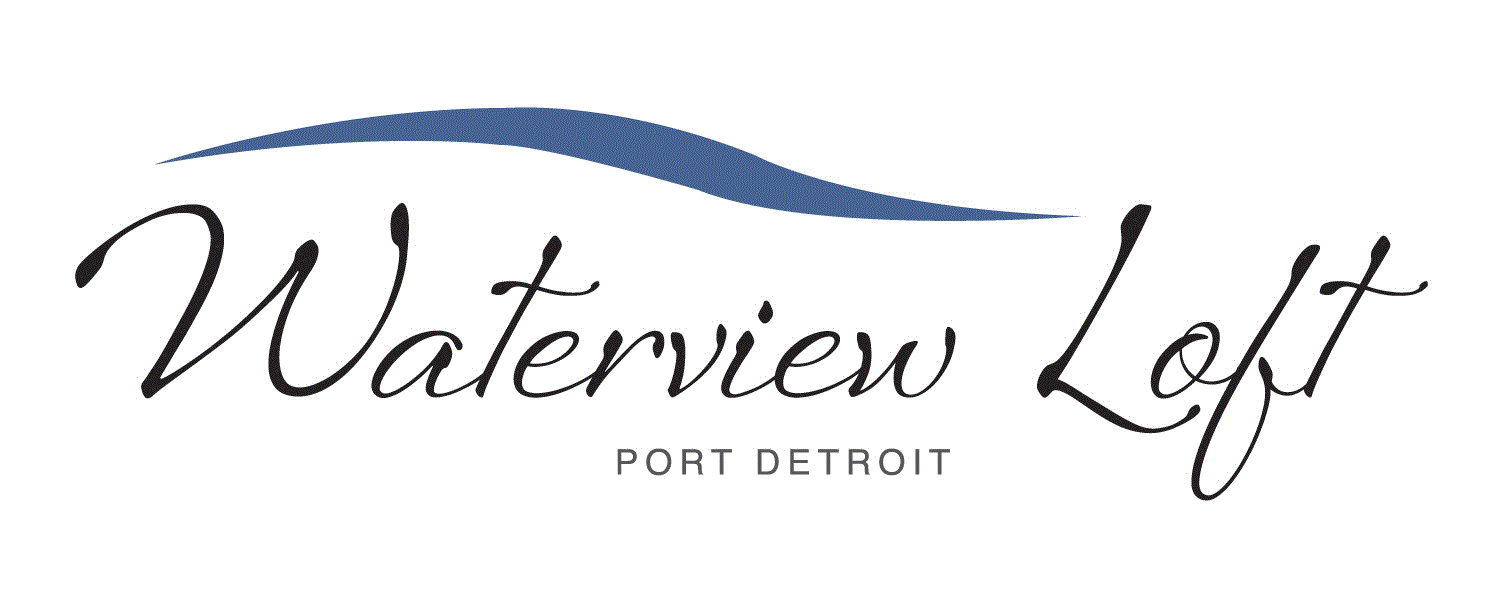 Reviewed on

6/08/2016
Kara B
Perfect venue! Awesome views of the water, outdoor spaces on both floors, extremely professional waitstaff, absolutely delicious food. My husband and I really wanted to be close to the water and this place is just that...in the heart of Downtown Detroit. The staff are extremely... Read More accommodating at the Waterview Loft (shout out to Melanie Steeh). I would pick this place again in a heartbeat. Don't miss out!
---
Reviewed on

7/02/2017
Michelle U
My husband and I are so very happy that we chose Waterview Loft as our destination wedding. (We live in Maryland and grew up in Michigan) From day one, we couldn't have been more happy with the outstanding service, attention to detail and flawless execution, all while living out... Read More of state - They made everything so easy. The vendors they work with are top of the line, and made our vision even better than we had imagined it. I had guests coming up to me at the wedding raving about the food being hot, properly cooked and absolutely delicious even the notorious critics. The staff was so incredibly professional and attentive to my husband and family's immediate needs. (They even made us a special order late night snack on the way out since my husband wanted more). We really could not have asked for a better experience and I couldn't be happier with Waterview Loft. In summary, my husband has several family weddings a year (big family) and ours has been rated the #1 wedding of the family of all time... Thanks to Waterview Loft.
---
Reviewed on

1/21/2017
Perfect, perfect, perfect! Could not have asked for a more professional group of people to work with. They truly took all the details and made sure the day came off without a hitch. Would recommend them to anyone looking for a fabulous venue on the riverfront.
---
Reviewed on

12/28/2016
Megan H
I could start this out like all the other reviews, but one sentence will probably sum up how fantastic the service here is: I had a glass of red wine spilled on my dress during the toasts, and the staff here was still so phenomenal that the night wasn't impacted at all by the... Read More spill. Clean up happened right away, a gorgeous mini cake was fabricated, the staff must have asked me a hundred times after if we needed anything, the gown cleaning and preservation was covered by them, and sincere apologies were made. I have a feeling a lot of places simply couldn't have recovered from this. It says a lot about how a person handles a bad day much like it says a lot about how a wedding venue handles a fiasco. P.S. Shout wipes are the only effective red wine remover. Waterview Loft exceeded both mine and my husbands expectations and my parents, who hosted and had already paid for two other weddings. We knew right away the views couldn't be matched by any other venue from pictures online. It was also very convenient for guests to have the parking right across the street (they do offer valet too) as well as the Detroit Marriott at the Ren Cen within walking distance. What's better for a night when people want to celebrate with some drinks than a hotel within walking distance and overnight parking? This venue isn't quite right for someone looking to DIY and save money at every chance. This venue is perfect for someone in school full-time, with a demanding job, or little interest in ironing out the many details that accompany wedding planning. They match you up with a company for flowers and decor, a DJ, and cake. We picked our photographer and officiant. This was great for us as the photos and ceremony were parts we cared about whereas the cake and decor were less of a priority. Every step of the planning, Melanie was incredible- organized, friendly, and kind. I never felt like I was asking too many questions, despite knowing I was! She responded promptly and professionally. I had confidence every day that Waterview Loft knew what they were doing and that our wedding would go smoothly. I would trust them with any event. Even the world's scariest bridezilla would be calmed by them. The food on our wedding day was one of the best meals of both of our lives- and we are foodies! So many guests commented on the food as well- the potato torta is amazing! I can't speak enough to the high quality of the entire meal. We also received many compliments on the staff's friendliness and willingness to make everyone feel taken care of. There are so many small details that added to the overall 5 star review, it would take hours to list them here. We'd like to simply thank the staff at Waterview Loft for the most wonderful wedding. We will cherish every moment of it and it wouldn't have been possible without every member of your team.
---
Reviewed on

11/09/2016
Danielle D
Waterview Loft at Port Detroit is a hidden gem. The Detroit riverfront location provides a stunning and picturesque backdrop, the layout of the building provides a comfortable flow for guests, and the food is outstanding. All of these details helped to make my wedding fantastic,... Read More but it is the people that truly need to be called out. When planning a wedding you encounter many people - but it was the service I was provided by EVERYONE at Waterview that left a lasting impression. Our coordinator was absolutely phenomenal - she was always eager to help, answer questions, and provide suggestions during the planning process; always with a contagious positivity. On the day of our wedding, every individual on staff went out of their way to not only congratulate us, but also our parents. They were beyond attentive, and treated all of our guests like family. Throughout the evening, our guests were commenting on the superior level of service they had received. A beautiful view and classic decor are wonderful, but the experience and personal touches are what people remember. Those are the aspects of a wedding day that live in your memory. I am happy to wholeheartedly recommend Waterview Lofts.
---
Reviewed on

10/07/2016
Caitlin T
Fantastic venue. The location can't be beat, it's easily accessed by car or by foot if you're staying at the Ren Cen Marriott. Staff are incredible and so genuinely invested in your wedding and making sure your guests have a great time. And very importantly to my husband and I--... Read More great food and strong drinks!!
---
Reviewed on

10/06/2016
Sherri L
This is the most beautiful, memorable, breathtaking, amazing venu you will ever see! Once you step inside, you will want to have your party here!! The staff is top notch! I still have guests raving about the food; and the expirence! The most unforgettable place I have ever been... Read More to, has the best energy and vibe! Love love love it!!! Best wedding reception ever! Can't say enough about how they all take care of you! You will have to think of nothing! They take care of it all! Best place ever! Best expirence ever! Recommend it highly!
---
Reviewed on

9/09/2016
Cassie L
Love at first site!! Literally we didn't look anywhere else after we met with Lindsey!!
---
Reviewed on

11/20/2015
ashley c
We just got married at Waterview on November 14 and it was amazing! From day one Lindsey worked with us to make sure everything was the way we wanted it. They handled hiring your DJ (who was amazing!) the cake (which tasted great!) and the decor (which was beautiful!). It... Read More really took the stress out of finding these vendors and dealing with those contracts! On the day of the wedding Corey and Jordan were amazing. They made sure everything went without a hitch! Corey was right there at all times to make sure I had any and everything I needed throughout the night, she was amazing. The food was amazing and plenty of it. Received nothing but complements from all the guests on how beautiful the venue was, how on point the service was, and how amazing the food tasted. Could not have been happier with a venue or its staff on our big day!
---
Reviewed on

10/30/2015
Amy Z
We had our wedding here in early October and it was so refreshing to be able to host it at a newer venue in Detroit where most of the local guests hadn't been before. The staff was awesome and a really well-oiled machine, every time I turned around I had a refreshed drink... Read More waiting for me, and that not only went for me, but for my entire extended family as well. Everyone couldn't get over how attentive the service was (servers, bartenders, etc). They went above and beyond to make sure people were happy and having a good time. I also really liked having almost all of the services provided through the venue, it just made planning a wedding out of state so much easier. I guess a con would be that you don't really get to price out how much each individual thing costs, but honestly, the convenience of just sending a check and having them figure it all out was worth it to me. The vendors they work with were awesome as well, everyone was incredibly on top of things and genuinely seemed so excited to work with us. Nicole from Emerald City Designs was amazing, she really listened to what elements were important to us, she had such great ideas, nailed it on everything, and her enthusiasm was so sincere and contagious. And at the wedding, Austin, the DJ, was just so likable and fun, he did a great job. I can't thank the team of Lindsey, Michelle and Jazlyn enough for everything they did in terms of planning and executing the day. Planning a wedding out of state isn't the easiest thing to do and they really made the entire experience virtually stress-free. I look forward to attending many other events at this fantastic venue when I'm not the bride and I can take in the ambiance and details of the venue even more!
---
Reviewed on

9/19/2015
kathy p
On September 12th we had the unique privilege of hosting our daughter's wedding at the Waterview Loft in Detroit. Both family and friends flew in from numerous states as well as attendance by many couples from the local area. All with a similar high degree of excitement but... Read More rather inquisitive about gathering at a site uniquely situated on the Detroit River versus a more traditional banquet facility. Without exception we can say that by evening's end all, men and women alike, shared with either us or our daughter and son in law, what a spectacular venue the Waterview Loft is. All remarked on the attentiveness of the staff, the quality and quantity of food and drink and uniquely eye captivating atmosphere. The overall layout and breathtaking views of the river (including routinely passing lighted ship traffic) were characterized as "one of a kind" and "not to be forgotten". I must also recognize our event coordinator, Lindsey, who was truly exceptional. Her professionalism, attentiveness and impeccable attention to detail was all we had hoped for and more. In addition she assigned to us staff members at the very start of the night referred to as "VIP Shadows" who focused on any need either we or the bride and groom had all evening. This extra effort eliminated any potential of undue stress or concern. Add to the night's magic the band Chateau and you will have a truly memorable experience at the Waterview Loft!
---
Reviewed on

8/16/2015
Stephanie
we got married on 8/8/15 and to say the least, this was the most amazing wedding ceremony/experience I could have imagined! We booked well in advance (February 2014), and It was well worth the wait. We were told this was a "hidden gem" and a relatively new space, but since then... Read More I know it is becoming much more popular (rightfully so). From every wedding planning detail, to the day of staff, everything was ran so well! The space is BEAUTIFUL, the staff is hands down AMAZING- particularly how they are detailed oriented, organized, and on point with ensuring they are up to date with all the latest trends. Waterview Loft uses the best vendors in the metro Detroit area- particularly Emerald City Decor, Baked Impressions, and Bee Enertainment. My parents are sticklers for good service, good food, and organization- and they were equally as happy as we were! We did the duet plated dinner (worth the $ upgrade), and opted for about 115 guests. We also had the h'orderves, petite pastries for desseret, late night snacks, and the upgraded alcohol. ALL of which were amazing! Believe me when I say- everything was PERFECTION! The day of we (bride/groom) had our own servers/attendants the ENTIRE night ( not one thing to stress about), and the other servers & bartenders would even remember everyone's drink preferences. Further, the menu restrictions (i.e "veggie" or "no nuts") for our guests were carried out perfectly- the cooks and kitchen staff couldn't of done better. Our flowers were BEAUTIFUL and Emerald City was on point with our entire decor vision. I am not one to write reviews, but I just had to- in support of WVL and all their staff and contracted vendors. This is not an ordinary hotel, conference space, or church like place. This venue is above and beyond all the other wedding venues I researched/visited in the metro Detroit area. They have done their homework to ensure their bride/grooms (and all the guests) have the BEST experience ever! Worth every penny and dime. I HIGHLY recommended this venue to any bride/groom who is looking for a well organized, well "oiled machine", and trendy venue! I honestly cannot say enough about this place!
---
Amazing venue & service
Reviewed on

7/04/2015
Jenni C
Waterview Loft is an excellent venue! It is not a cheap place to have a wedding, but I really do believe that you get what you pay for - and we really felt it was well worth it! The venue itself is absolutely beautiful, the food is excellent, and the drinks are made well! (I... Read More loved that they serve bottled beer rather than draft beer). The day of our wedding, they had 16 waitstaff, 3 parking attendants and 3 bartenders - for only 150 guests! We had a plated dinner (filet and coriander chicken duet), and tables were served nearly simultaneously. No one was ever waiting for a drink. We had an amazing waitress assigned to our bridal party, and as soon as I set a drink down, she was bringing me another one before I even asked! The team is really great in coordinating and helping with planning. I really felt that they cared and that our wedding wasn't "just another wedding" or a dollar sign to them. Like many brides, I changed my mind a lot (sometimes at the last minute) and asked a thousand questions. Lindsey was a lifesaver - she never seemed annoyed and was very quick to respond by email or phone. Both Lindsey and Michelle were also very professional in how they dealt with family members who asked for information we preferred not to share, or who tried to make changes we wouldn't approve of - saving us from a ton of family drama! As an out of state bride, it was awesome not having to find or meet with tons of different vendors! The package we had included DJ services and an allotted amount for a cake and floral or decor. We ended up exceeding the amount for the cake and the floral; but the amount included with the package definitely helps. They also offer officiant services, a photo booth company and photography at an additional charge, but we found it more cost effective to use our own. They offer a lot of per-guest add-ons that are a nice touch. We added passed hors d'Oeuvres, passed petite pastry desserts, two craft beers in addition to the domestics, late-night sliders, and valet parking. In the end, we really felt that our wedding was truly unique, which was what we wanted most. Thanks to everyone at Waterview Loft for helping us make our day great!
---
Reviewed on

5/26/2015
Ariana B
I had never heard of the Waterview Loft but as soon as I saw photos I knew it was the perfect venue for our wedding. We wanted to have something cool and new and we would only look in downtown Detroit. This ticked off every single box on our check list. We signed the contract as... Read More soon as we saw it in person. We had a few hiccups in the early stages of planning but the team really worked together and with us to make sure everything would be perfect on the day of... and it was perfect! The venue really speaks for itself. Our guests walked in and were blown away to be in such a cool and different space. Thankfully the weather cooperated with us and we had complete use of the patio for our guests to really spread out during cocktail hour and the party. We only used the upstairs for dinner but the mix of the flowers and the exceptional staff at the facility turned that room into a dream. The food was outstanding, our guests were stopping me to tell me how delicious everything was. Any time I needed anything, any one of the 40 staff members were nearby with their radios and could radio to the right person to answer my questions. The longest I had to wait for a response was about 30 seconds. They were so attentive to our needs as bride and groom and in tune with what all of the guests wanted and needed. They even remembered details that I had forgotten we talked about during planning. Not a day has gone by that someone hasn't called to tell me how perfect the wedding was, how much they loved Waterview Loft, and how they hoped to be there for a future event. Our wedding day would have been perfect regardless because we were marrying each other but it was definitely enhanced by the perfect venue for us and the amazing staff who turned our dreams into a reality. I will be praising Jackie and Dawn for the rest of my life!
---
Great Customer Service
Reviewed on

11/12/2014
We have not booked a wedding venue yet but did a tour here and both sales girls are so professional and accommodating. Lindsay follows up quickly and continues to check on us to see the status of our decisions. She is even willing to give us another tour on a holiday weekend!!!... Read More I have been so impressed with the sales staff and applaud them for being so on-top of everything. Thanks for the great customer service!
---
Stunning wedding venue
Reviewed on

10/22/2014
Samantha T
My husband and I were looking for an upscale modern but very elegant venue, we wanted something different. Waterview was everything we were looking for and more! It made a huge impact with our guests! The staff was so wonderful and ran the entire event like a well oiled machine!... Read More We were blown away with how everything turned out! Not to mention our pictures from the wedding are gorgeous with the back drop and scenery Waterview supplies! Sam&jake
---
Waterview Wedding
Reviewed on

7/29/2014
Aly B
My husband and I were married here on 6/28/14 with 150 guests in attendance. Our day was wonderful and our guests are still raving about how beautiful the venue was, how tasty the food was, and how marvelous the service was. The preferred vendors associated with this venue... Read More (Emerald City Designs, Baked Impressions, Elysium Experience) all exceed expectations and worked impressively well together to coordinate all services smoothly. The venue itself is stunning; complete with new modern carpet and paint, nicely updated bathrooms, and surreal views of the riverfront. We found the facilities to be very clean and well maintained. The service team that ran the show on the day of was amazing and largely responsible for the success of our event. The bar and service staff were very quick and efficient, and appeared just outright happy to be there. Jackie was the operations manager responsible for our day (w one other whose name I forget now). These two were very attentive and communicated well to orchestrate all the vendors. I deducted 'stars' from this review due to the experiences I had while planning. While all the management/ coordination staff were very nice and eager to please, the communication and organization of the team was lacking. We were originally assigned a coordinator named Christy, who then was fired/disappeared. Then had a second Kathy who was a manager just subbing as my coordinator, then finally Dawn. During this shuffle we actually hired an outside planner to help us. Poor Dawn was in the difficult position of having to deal with all the impossible promises the first coordinator had made (byob rules, rehearsal times, several prices). On the day of several details that had been discussed at length went awry leading me to believe communication between the many "coordinators" was flawed. Despite the challenges I cannot express how kind the people were (especially Dawn), and how beautiful this place is. We would recommend this venue and it's team.
---