Home

Wedding Belles
About this Vendor
Wedding Belles
Wedding Belles offers brides a departure from the typical. With an emphasis on impeccable service and unique, stylish choices, bridal parties enjoy a comfortable shopping experience in a serene setting. Wedding Belles encourages appointments to ensure the personal attention that a bride deserves.
Details
Bridesmaids, Flower Girls, Other Attire & Accessories, Wedding Gowns
Contact Info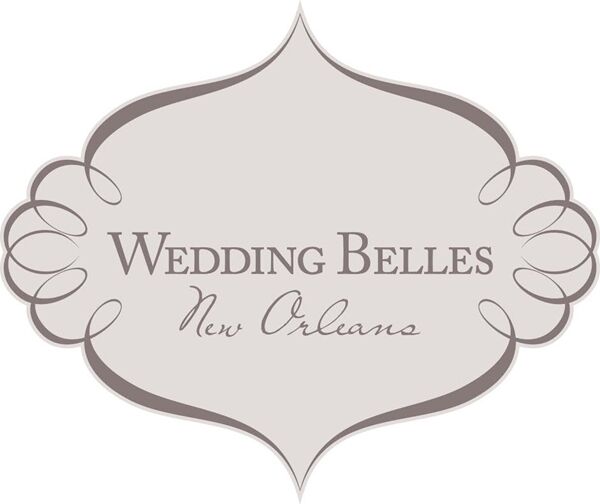 3632 Magazine St, New Orleans, LA
LOVE LOVE LOVED Wedding Belles!
Reviewed on

8/11/2013
Crystal S
The ladies at Wedding Belles were SO amazing and I'd chose them and my wedding dress a million times over again! It was like shopping for a dress with your best friends, they made me feel comfortable and were so very helpful from start to finish! I bought my dress, belt and all of my hair accessories from them because they literally helped me find exactly what I was looking for! Amy and the girls there are AMAZING and they had the best and most beautiful dress selection in New Orleans!
---
Absolutely wonderful experience!
Reviewed on

1/23/2014
Jenee E
It was an absolute pleasure working with the team at Wedding Belles. I had been to a number of other stores before and this was by far the best experience. The store is gorgeous, the girls are knowledgeable and helpful, and the dress selection was exactly what I was looking for. I'm from out of town and Amy ensured that the entire process of fitting me and getting the dress to me in Virginia all worked incredibly smoothly. She even helped me find a seamstress in Virginia. The little details really made Wedding Belles stand out - handwritten notes, a little gift with the dress, and champagne during the fitting. A fabulous experience overall!
---
Amazing!
Reviewed on

2/03/2012
Kristi J
I came to wedding belles in search of bridesmaids dresses. Maria waited on me and my gals and she was a doll! I had been dreading making a decision on bridesmaid dresses. I visited a couple other bridal saloons before coming to wedding belles. Their service was by far superior to any other salon in the greater New Orleans area. I wanted to give my girls the option of choosing their own dresses in the same color/material. Maria pointed us towards the Amsale line. Success! The girls loved the dresses and everyone is happy. Wedding Belles has a pretty large selection of bridesmaid dresses and Maria listened to what we wanted and was very attentive. She had a great attitude and was super pleasant to work with. The dresses here are very "designer." At so many other saloons the BM dresses look like prom dresses or cheesy and stereotypical. If you are in search of a fun dress your girls are sure to love and wear again Wedding Belles is your place! Ask for Maria to wait on you. She was really incredible. I've been to a lot of bridal saloons at this point in my wedding planning and she was by far the best consultant I've had.
---
Wedding Belles is a Special Shop
Reviewed on

1/05/2015
Victoria S
One thing I've learned during the process of dress shopping is that it's a very personal choice and women's tastes are widely disparate. I had a bit of a let down experience at another shop in the area and made an appointment with Wedding Belles as a back up. It was a match made in heaven! I wound up with two appointments, one with my MOHs & a friend, and the 2nd with my mother. The women who own and run the shop were so attentive, professional, and helpful without trying to push any particular dress on me. They are a small shop but I was amazed at the wide variety of styles they had. I fell in love with one of their primary designers, Amy Kuschel. In fact, without knowing it, 7 of the 8 dresses I initially picked were by her. Made in the USA so the lead time is a bit shorter than some of the other dresses I came across. I also loved the idea of a small, independent designer. She is based in San Francisco, which is where the dresses are made. I finally narrowed my choices down to 5 and I honestly would have been completely happy with ALL of them. In any case, the shop is tastefully appointed, the service is excellent, and the vibe is relaxed and elegant. I felt like I just wanted to hang out there and watch other brides try on all of the beautiful gowns but I had to get out of there b/c I kept finding more gorgeous ones I wanted to try on! When I came back with my mother, we actually found her MOB dress there as well. She was thrilled. We are also purchasing our bridesmaid's dresses from the shop as they have a beautiful selection of styles and colors. I would recommend this shop to all brides, it's a real gem.
---
Not for bridesmaids dresses!!
Reviewed on

10/31/2014
Kay Y
Having a nightmare of an experience dealing with Wedding Belles. I'm very familiar with them, it's an "upscale" small bridal salon on Magazine I've passed daily for years. As a bride I walked in and walked out, the prices are considerably higher than other salons and I wanted to get my money's worth. Years later, ended up dealing with them after ordering a bridesmaid's dress through them... 3 weeks after ordering, since it was nearly a year till the wedding and the dress was backordered when I placed the order, I asked them to try to cancel/ postpone with the manufacturer or change the size I'd ordered because I found out I was expecting and knew I wouldn't be a 0 anymore. I could NOT have gotten ruder service, seriously a woman can only bite her lip through so many 'Zero refunds, don't care what the circumstance is, totally wishing you a safe pregnancy though!!" comments... I cannot believe the spite and several comments of the owner, not a nice lady. So, brides-- please, for the love of God, order your dresses straight through the designer or through a store that allows partial refunds or at least has friendly service. It is VERY common to have someone in your bridal party (or even the bride!!) need to change sizes for a number of reasons, so work with a store that will give you some flexibility- even if just the chance to order the item in another size. There are many great bridal shops in NOLA who will work with you, go there. Your best friends will thank you! And God forbid it's the wedding gown you need to pay out of pocket to order in a new size... Edited to add, because I can't comment below, but this comment from the owner is simply a lie, as stated I called 3 wks after placing the order and simply asked for a partial refund OR to change the size of the dress I had ordered. They were COMPLETELY unwilling to work with me in ANY way. Once you swipe your card expect the service and faux smiles to stop. Funny she managed to respond to my review so quickly when I waited weeks for her to get back to the emails haha... Hoping they improve service but until they do stay away ladies.
---
Intimate Store!
Reviewed on

10/05/2014
Lauren R
Wedding Belles take the stress out of trying to find the perfect dress. The store smaller, so it is not overwhelming. The girls that work there are honest; they seem to really want to find the dress that you want. I went into Wedding Belles having no idea what type of the dress I wanted and came out with a dress that I not only loved but looked good on my body type. I highly recommend this place! And the seamstress is amazing! She made my dress fit perfectly!
---
Just fabulous!
Reviewed on

9/10/2013
Maria A
My experience at Wedding Belles was completely perfect! I can't think of one thing that went wrong with them. Since the moment I walked in to the beautiful shop they made me feel so comfortable. It seemed more like I was trying on dresses and a friend was helping me than a pushy sales person. The girls are very knowledgeable and explain everything from the fabric to the shape of the dress. I ended up saying YES TO THE DRESS, twice!! They were sooo great to work with. We also purchased the bridesmaids dresses there, and it was such an easy process. All I had to do was choose the dress and they got in touch with all the bridesmaids with the order information. I would highly highly recommend them.
---
Wonderful selection and service!
Reviewed on

8/05/2013
Shelley
I had such a great experience at Wedding Belles with my dress that I also ordered my 11 bridesmaid and 7 flower girl dresses from them as well. It was a wonderful and hassle free experience! Amy, Katie and Olivia are a pleasure to work with!
---
Elegent Selection
Reviewed on

6/24/2013
Earline L
The staff was very helpful and not pushy - I was able to stay on budget and get my perfect dress !!!!
---
Great service
Reviewed on

5/25/2013
Kathlyn P
I used Wedding Belles for my bridesmaid dresses for my April wedding. I also tried on wedding dresses there, but then decided to have my dress made. Unlike some other wedding shops in town, the girls at Wedding Belles did not hold it against me that I did not get my wedding dress from them. They were great to work with in ordering the bridesmaids dresses - I hardly had to do anything! They worked with all the bridesmaids to get the right size dress (one was pregnant with twins, one had a baby a month before the wedding, one had a baby a week before the wedding, and one was due the week of th wedding and did not know if she would still be pregnant or have had the baby by the time the wedding came around!). We had also chosen different styles of dresses for each girl, which added a little more complexity. Katie was great to work with, and made everything so easy. Everything was fantastic! We could have gotten the same dress from several other places in town, but Wedding Belles, by far, was the best choice.
---
Wonderful
Reviewed on

1/30/2013
Giselle C
I used Wedding Belles for my bridal party dresses. They were so helpful and absolutely wonderful to work with. Katie was great and provided great service throughout the entire process. Highly recommend
---
FRIENDLIEST PLACE!
Reviewed on

11/06/2012
Jessica R
This shop is so cute and the girls that work there are so friendly and very helpful! If you want to shop somewhere with not stress and a very calm and welcoming atmosphere, this is the place to go!! The seamstress they have there is AMAZING Too!!!
---
Helped me find the perfect dress!
Reviewed on

11/01/2012
Patricia G
Shopping for my dress at Wedding Belles was great. The store is a cute little boutique. Everyone was really helpful and friendly. I was a little anxious about the whole wedding dress shopping process, but Katie was fantastic and made me feel at ease. I wasn't looking to spend that much on a dress I was only going to wear once, and they had exactly what I was looking for (they also have insanely expensive dresses, if that's what you're looking for). They even held my dress in-store until I was ready to pick it up so that I didn't have to find room in my closet to store it. I would definitely recommend shopping at Wedding Belles.
---
Love my dress so much
Reviewed on

11/01/2012
Kristen K
I couldn't be happier with my dress and me and my mom both fell in love with it the moment I tried it on. It was perfect for me and I was even able to make adjustments to the dress which came out perfectly. The shop owner Amy was so easy to work with and took excellent measurements. The dress needed no after purchase alterations except bustle and built in. All of the employees were friendly and the dress came in exactly on schedule. I couldn't be happier and highly recommend.
---
Wonderful
Reviewed on

10/10/2012
anna j
Wonderful shop, beautiful dress selection and the most helpful staff. Made finding and fitting my dress so pleasant.
---
Love!
Reviewed on

9/04/2012
Laura A
I met with Maria for my first visit and she is amazing! She worked with me for hours to help find my perfect dress considering it was the only day I had to find it!!! She went above and beyond to make sure I was comfortable with my decision.......to the point that when I couldn't decide between 2 of the dresses she pulled out a huge mirror and had me walk towards it from the other end of the store holding flowers so that I would get the full affect of what it would be like on the day of! Brilliant! After that appointment I also worked with Kate and Vinnie for my alterations and ordering my veil. Both are awesome as well! They always remembered me and my mom.....even when I would dropped by with no appointment just because I wanted to see my dress again! Love all the girls at Wedding Belles and Vinnie, would recommend them to anyone!
---
Very Sweet
Reviewed on

8/20/2012
Danielle K
I had an appt. for 4pm. Came in at that time and was greeted immediately by Amy. She was very excited for me and told me to look around and see what I liked. Unfortunately they didn't have what I was looking for, but Amy was extremely nice. She didn't try to pressure me into anything I knew I didn't want, and she even gave me the address of another shop that might suit me better! Any thing I can possibly get from Wedding Belles I will, Amy was very sweet!!
---
I love Wedding Belles!
Reviewed on

8/16/2012
Molly M
I went to three different bridal boutiques for wedding dresses, and my experience with Wedding Belles was the best. They made the whole process enjoyable and laid back. I loved several dresses and had a hard time deciding, and the girls encouraged me to customize a dress with the designer so that I could incorporate everything I loved into one dress. The dress was stunning and turned out amazing. I also go the bridesmaid dresses from Wedding Belles, and loved my experience. The girls worked with the vendor so that my bridesmaid could take advantage of a sale that was ending, and they got me extra time to decide on color and style. They were extremely easy to work with and made my life so easy as I lived in Dallas and was planning my wedding remotely. I strongly recommend Wedding Belles to all brides!
---
Love wedding belles!
Reviewed on

7/27/2012
Megan E
The ladies at Wedding Belles are so helpful!! They make finding a dress fun and easy! I was late due to traffic for 2 of my meetings and they were so understanding and sweet! I felt horrible (especially the 2nd time) but they found room to fit me in and get my fitting done. They are so helpful and sweet! I absolutely loved my wedding dress! I canceled all of my other appointments after going to Wedding Belles! I HIGHLY recommend!
---
Love Wedding Belles!!
Reviewed on

5/07/2012
Megan I
My mother and I went to several wedding boutiques in New Orleans and Wedding Belles was by far our favorite! The store is beautiful and has a wonderful selection of wedding & bridesmaids dresses, as well as a fantastic stationary store. The staff at Wedding Belles is what truly put it over the top! Maria was so sweet and helped me from the day I walked in the door to the day before my wedding when I walked out with my beautiful dress. She wrote me a thank you note after I first came in and tried on dresses and that really sealed the deal! Every part of the experience was special – from trying on dresses with my mother, to popping champagne with my bridesmaid when I decided on the dress, to never having to cart my dress anywhere before the wedding because they recommended a wonderful seamstress, Vinnie, who works out of Wedding Belles. One complaint, however, is that it took longer than I was originally told for my dress to arrive, which made getting the alterations done a little more difficult. I think this might be the dress designers fault, but I would have liked more updates. Also, I wish someone had filled me in about all of the additional costs that go into a dress like the one I bought (added fabric, alterations, cleaning) because after everything it cost me an additional $1,200, which if I had known, I probably would have bought a less expensive dress. Overall, however, I loved my experience and Wedding Belles and would highly recommend them!
---
Bride and Bridesmaid dresses
Reviewed on

1/17/2012
Christine V
It was a wonderful experience. Always helpful!
---
Reviewed on

6/29/2011
Nikki C
Wedding Belles was absolutely amazing. The experience started with picking the dress. Katie is absolutely wonderful to work with. She is patient, not pushy, and really helps you find that perfect dress. It is a small boutique, but the dresses that they have are absolutely gorgeous, and a lot of the lines that they carry are ones that you could not find in many other places. Because it is a smaller scale boutique, you really get the attention and help that every bride wants while shopping for one of the biggest items for their special day. They call you right away when your dress and veil come in, and are also willing to keep it in the back until your wedding, which was very useful. I had a few problems with alterations, but they were professional and helped out every step of the way. I would HIGHLY recommend this store to anyone who wants good quality, service, and a beautiful dress!
---
Great experience!
Reviewed on

6/21/2011
Melanie H
I looked at Wedding Belles as one of the first stops on my hunt for a wedding dress. They were very friendly and very helpful. I ended up returning there to purchase my dress, which I bought Sample Sale for only a third of the original price. The salespeople were wonderful, I never felt rushed or guilty about trying on dozens of dresses, and I never felt like they were just trying to get a sale. It's a small shop but has some beautiful dresses and I would definitely recommend it!
---
Beautiful dresses
Reviewed on

5/28/2011
Susan B
Beautiful dresses, wonderful staff and their seamstress Vinnie Summers will make the dress fit you perfectly!
---
Friendly service and amazing shopping experience
Reviewed on

2/08/2011
Nancy P
I used Wedding Belles for my bridesmaid dress and my veil. They are the best to work with- they know their customers by name and are always friendly. The shopping experience is stress-free, fun, and exponentionally better than any of the other bridal stores in town. They are extremely responsive to any requests, and go the extra mile to make sure everyone is satisfied. I would definitely recommend them! They are the best!
---
Send Message