Home

Wedding Concepts Video
Details
Digital Files, Highlight Video, Video, Photo + Video

Contact Info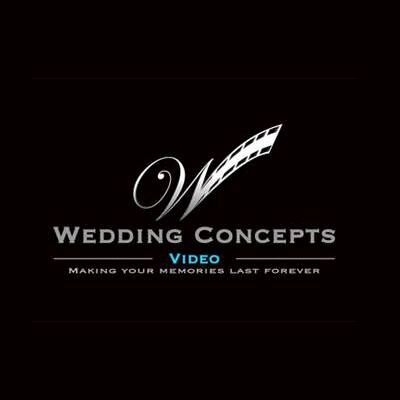 Address
Serving South Florida, Davie, FL
Available for weddings in South Florida, the Keys, Orlando, Georgia & other destination weddings.
(888) 639-2122
WEBSITE
Amazing!
Reviewed on

1/26/2014
Shannon C
We can't say enough great things about our videographers: Patti and Santi! We decided a couple months before the wedding to hire a videographer and we spoke with several different vendors and none of their work even came close to what we saw from Wedding Video Concepts! Not only... Read More are Patti and Santi extremely talented, they're also the two sweetest people to work with! They go way above and beyond to ensure that they capture everything they need to make a perfect video. I met with several vendors who were very concerned about their contracted time and would nickel and dime you to ensure that they were paid for every minute they were there. You won't find that with wedding video concepts! Not only did they stay way longer than contracted, they also came to our house before the wedding to record our voices and came to our wedding rehearsal on their own time to ensure they had all the material they needed for our video. I was amazed by how quickly they got everything back to us! The online preview was ready about five weeks after the wedding and the videos came shortly after that! We are so happy with our video! Their work is absolutely incredible! We've watched our video so many times and every time we watch it, we are reassured that we hired the best videographers around!! Hire Wedding Video Concepts and I promise you won't be disappointed!!
---
Wedding Concepts Video is Amazing!!!
Reviewed on

10/01/2013
Anju R
Wedding Concepts Video is amazing! Santy and Patty are such incredible videographers and they captured our special day perfectly. Every time I watch our wedding video, which was given to us in such a timely and efficient manner, I get tears in my eyes because it brings back our... Read More special day in such a beautiful and artistic manner. They are simply the best. They are professional, kind, and wonderful people and videographers!
---
AMAZING!!
Reviewed on

9/30/2013
Jaison C
Wedding Concepts Video is amazing! Santy and Patty are such incredible videographers and they captured our special day perfectly. Every time I watch our wedding video, which was given to us in such a timely and efficient manner, I get tears in my eyes because it brings back our... Read More special day in such a beautiful and artistic manner. They are simply the best. They are professional, kind, and wonderful people and videographers!
---
The best of the market!
Reviewed on

8/19/2013
Katty T
Of all the vendors we had that day, working with concepts wedding video has been a more than pleasant experience. We had already seen some of their demos and found them quite cute. I like that they put attention to details and create a story of what they see. Everything from... Read More pictures, audio and presentation of your product is absolutely professional. Santi & Patty are really great. I can not stop watching my video, and I can not believe it look that way. undoubtedly the best in the market.
---
Simply the best
Reviewed on

6/12/2013
acoaen x
Patty and Santy from Wedding Concepts are simply the best. The quality of their work, professionalism, creativity is just at another level. My husband who didn't want to hire a videographer was the first one to tell me I made the best decision in hiring them. My family and... Read More friends were all impressed with their hard work and dedication. They were in the venue since 11:00 AM and my wedding started at 7:00 PM!! They were the last one to leave as well. Where do you find that?? When you hire them, you are hiring simply the best!
---
Just as promised
Reviewed on

6/02/2013
Nadhia S
We read all of the wonderful reviews of Wedding Concepts Video from Wedding Wire and they all turned out to be true. We first met with Ifat to discuss what type of wedding video we were looking for. After listening to all our thoughts she offered some of her own suggestions and... Read More showed us some examples of their work to get a better feel for what we wanted. After the meeting we felt that she completely understood what we wanted and the quality of the work shown was enough that we decided almost immediately that they were our videographers. We were contacted by our videographers Santi and Patricia to meet and record our video voiceovers. This afforded us the opportunity to get to know each other. The meeting was wonderful. You couldn't ask for nicer and more patient people. They were very helpful with suggestions and directing us during our recording. We next met them to film some footage of us for our "coming soon" video that we distributed to our family and friends to get everyone excited for our big day.They were extremely professional, have some great ideas, attentive to what we wanted and made us feel comfortable in front of the camera. On our wedding day their professionalism continued. They were on time, got all the shots that we wanted and they were so unobtrusive that we didn't even notice that they were there. Our cocktail hour and reception went from 5:30pm and lasted until 11:30pm and they stayed till the very end. Upon receiving and viewing our video, which had a Hollywood quality case and cover, we were 100% sure we had picked the right people to record our special day. The production values and editing were top notch. The length was perfect, around 45 minutes, but most of all they really captured the beautiful ceremony, tear jearking moments and the crazy fun of our reception. I would highly recommend them for their professionalism, great communication, quality of finished product and overall wonderful people.
---
The Smith Wedding
Reviewed on

3/27/2013
Jessica M
I have to say that out of all the vendors we utilized for our wedding, Wedding Concepts Video is the one I am more satisfied with. Patty and Santi did an amazing job with the coming soon video and then, when we received the actual video we were speechless. They delivered a good... Read More quality, well developed video that was worth every penny! Our special day will actually last forever now.
---
Absolutely Beautiful
Reviewed on

3/20/2013
Marc S
Santi, you and your beautiful wife Patricia are the heart and Soul of Wedding Concepts video. To capture the real feelings, and raw emotions of a once in a lifetime moment for my Daughter, is priceless. You have a gift, and thank you for sharing it with our family, so we can... Read More enjoy this momentous occasion over and over again. The beauty and artistry you bring to a special moment in time is unparallelled. Thank you my friend.
---
Amazing!
Reviewed on

1/03/2013
Michele H
Choosing wedding concepts video was the best decision we made about any of our vendors. They met with us a month before the wedding to make a "coming soon" clip and take some pictures. They came to the rehearsal the night before the wedding to ensure they would be able to get... Read More all of the best possible angles. A few weeks after the wedding, they put together a 3 minute clip of our wedding. it was AMAZING. We have received so many compliments on just the short video alone, that I cannot wait to see the full length video! Pick wedding concepts video!
---
Awesome Videographer
Reviewed on

12/31/2012
Faith D
The video work by Santi and Patty was exceptional. We found them to be very personable and extremely friendly. They came to our rehearsal and we felt very comfortable throughout the wedding day. The memories they captured were very nicely done and we have enjoyed sharing... Read More their work with friends and relatives. I highly recommend their work.
---
Mendieta Wedding
Reviewed on

12/16/2012
Vianca V
The services by Wedding Concepts Video were great, profesional, and friendly. I would recommend Santiago and Patty to any one who is looking for a great wedding video that will make your day special. M&V
---
WONDERFUL VIDEOGRAPHERS!!!
Reviewed on

5/16/2012
Lisa R
The wedding concepts team went above and beyond what I had imagined the role of a videographer is. They met me at the venue, they went back to the venue to do an artistic taping of it, they brought their own sound engineers and they were professional, friendly and did their job... Read More with a full heart. The video they gave us was fantastic, and they happily made edits to add additional footage that I had really wanted to see. The final video was extremely professional, I love it so very much! The sound quality was perfect, the colors and movements were also wonderful. I am so very happy with their work and with the wonderful people they are. My sister just got engaged, and the first thing I did was call Wedding Concepts to book them again!
---
Thank you Wedding Concepts Video
Reviewed on

1/17/2012
Yoriela L
Wedding Concepts Video has made our wedding video experience a pleasure and one that we can re-live forever. There attention to detail was impressive. Our video and video clips were edited at the highest professional and creative level. They are a work of art thanks to... Read More Wedding Concepts attention to detail and creative know how. We can't tell you how many people have commented on the quality of our video and clips. They all ask, "Who shot your video?" We tell them Wedding Concepts and at a great value. One person said, "I can't believe we spent 5 times that and our video wasn't anywhere near as good and we had to wait forever for the video company to finish the edit process." With Wedding Concepts Video you can expect excellent customer service from Santi and Patti. Thank you very much for capturing our special day so well! Thanks, Josh and Yoriela
---
Excellent Videography!
Reviewed on

1/12/2012
Shaina K
Getting closer to my wedding date my close friend strongly recommended getting videography so that I could remember my special day. I was very hesitant because I really did not want to spend extra money if I didn't have to. Some other friends encouraged us of the benefits of... Read More the videography as well and had recommended Santiago and Patricia (with Wedding Concepts). We set up a time to meet. They were very down to earth and offer a superior product. They are a very nice couple and really are driven to capture every single special moment of that special day. They really went above and beyond my expectations and I am so grateful I used them. I highly recommend them. Shaina and Matt Walsh
---
Thanks to Wedding Concepts Video
Reviewed on

12/29/2011
Nicole G
As we were planning our wedding, we were unsure about the importance of having a Wedding Concepts Video at all. We were set to focus only on our photography. We decided to move forward with a video… and after the wedding was over, and we saw the final product…we were so joyful... Read More on having made the decision. The Wedding Concepts Video captured our day in an amazing, beautiful way. Their segmentation of the ceremony and reception was perfect. Their attention to detail was remarkable. They not only recorded the video of all the major events…but they captured the tone, the movement, and the majesty as well. In fact the emotion that is felt from one of our favorite moments—leaving our reception through a tunnel of bubbles—is so strong that we still feel it every time we watch. The clarity of the video and the professional angles of the shots during our ceremony were wonderful. The key events they captured from our reception were beautiful and gave us a sense of the love we felt from our family and friends that day. Perhaps our most pleasant surprise was the Wedding Clips portion of the video—which was just a few minutes long filled with great moments throughout our wedding—it was romantic, spontaneous, creative, and simply perfect. To say we are happy with the video is just not enough. Wedding Concepts Video has provided us with much more than something for our enjoyment. We have been given a precious moment in time…a moment that lives anew with each view of the video. As the years go by we look forward to sharing those memories with our children and grand children, allowing them to share in the birth of our lives together. We were so blessed by Wedding Concepts Video and highly recommend them to any couple wanting to have their special day preserved in a living, breathing video. Thanks Again Val & nicole
---