Home

Wedding Day Hostess
About this Vendor
"Put down the Clipboard and Pick up your Bouquet"
Begin your planning with a call to Wedding Day Hostess! With our Vendors in tow and Checklist in hand, we are with you every step of the way. You should be enjoying this time and we are here to achieve your dream Wedding! Let's set up a Meet and Greet!
Details
Getting Engaged, Rehearsals + Parties, Wedding
Destination Wedding Planning, Destination Weddings, A la Carte Wedding Planning, Budgeting, Day-Of Coordination, Full Service Wedding Planning, RSVP Tracking, Wedding Website, Planning
Contact Info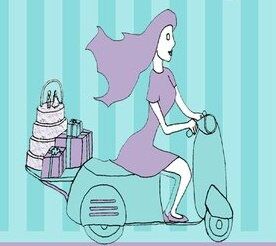 Reviewed on

5/18/2017
Jean H
The moment we booked Wedding Day Hostess as our day-of wedding coordinator, a huge weight was lifted off of us during the already stressful wedding planning process. Nicole was amazing at getting us thinking about the little details of our wedding day - things that had never... Read More even crossed our minds - and checked in with us along the way. She got all our vendors organized in the weeks leading up to our wedding and by the time our rehearsal dinner came around, we were able to completely hand over our responsibilities and enjoy our special day! Our wedding day was perfect and we owe that to Nicole. She kept us on schedule, something that we would never have been able to do with all the craziness of the wedding, and made sure that every detail we had imagined for our day was executed. We highly recommend Wedding Day Hostess!
---
Reviewed on

9/09/2016
Katy N
Nicole at Wedding Day Hostess is absolutely amazing. She is organized, a creative thinker, well spoken, professional and kind. I have told everyone that the decision to hire her was the best decision I made to make our wedding beautiful and run smoothly. Nicole provided... Read More suggestions and took a hands on approach with different online tools to streamline our wedding timeline. She communicated with me every day, multiple times a day if need be leading up to our wedding. I truly believe our wedding ran as smoothly as it did because of her. I can say nothing but amazing things about her and will be recommending her to all our friends!
---
Best wedding coordinator ever!!!
Reviewed on

8/27/2013
Hector C
Nicole at Wedding Day Hostess is amazing!!! We didn't think we needed a wedding coordinator when we started planning our wedding but once we met Nicole there was no way we would have been able to make our day happen without her. She is so easy to talk to and has all of the tools... Read More needed to make the big day run smoothly. Nicole is definitely someone you want to have as part of your wedding team.
---
Reviewed on

12/10/2016
Katie B
Nicole was incredibly organized and helped share planning resources that helped guide my own personal planning for the big day. I hired the Wedding Day Hostess for "Day of Coordinating" since I wanted to plan the majority of the details for my wedding. But Nicole was involved... Read More throughout the entire process to meet in person, talk on the phone, or email ideas back and forth. My wedding had two location and there was a coordinator that worked at the church so Nicole's team only needed to help support with the reception location. With her attention to detail and logistics I knew that I could show up after the ceremony and that she would have everything running smoothly. In the end I wish I could have used her for the entire day because she and her team were so helpful!
---
Reviewed on

8/30/2016
Hiring a day-of wedding coordinator was a sort of last minute decision for us- we were hoping to do it ourselves! However, we had a great time working with Nicole and April as our day-of wedding coordinators. Nicole wasn't available on our day, but she and April worked together... Read More with us in the weeks before to figure out details and plan things that we hadn't thought of. They made sure everything went smoothly and were very helpful. Great decision!
---
Reviewed on

8/30/2016
Hiring a day-of wedding coordinator was a sort of last minute decision for us- we were hoping to do it ourselves! However, we had a great time working with Nicole and April as our day-of wedding coordinators. Nicole wasn't available on our day, but she and April worked together... Read More with us in the weeks before to figure out details and plan things that we hadn't thought of. They made sure everything went smoothly and were very helpful. Great decision!
---
Reviewed on

8/13/2016
Tania S
Nicole, the Wedding Day Hostess, was an excellent day-of coordinator for my wedding on August 6th. In the weeks leading up to the big day, she setup meetings and online documents to help us figure out everything we needed to do and identify potential pitfalls. On the day of, she... Read More showed up extra early, facilitated everything perfectly, and helped keep our schedule on track, among many other things. I strongly recommend her.
---
Keeping It All Together!!
Reviewed on

9/06/2013
Madeline I
We had everything planned for our wedding except for one main thing. Who would be there from 8 a.m. on to receive the furniture, then the wine, then the cake, then the fruit, then the food and let everyone know where to put it all? Then, who would guide the guests to their... Read More seats, guide them from the ceremony to the reception, and who would cut the cake, refill the water pitchers, clean up, and finally pack up everything at the end? Online I found "Wedding Day Hostess" -- exactly what we needed! Nicole and her helpers took care to make sure everything ran smoothly the day of our wedding. Her help was essential to making everything fit into the timeframe. In planning ahead, she also suggested we hire additional help, since she and her helpers don't cut or move cake and also because we would need more people to set up, serve and clean up. That was good advice. The entire day was wonderful and worry-free, thanks to Nicole!
---
Expert Advice with Compassion and Joy
Reviewed on

8/13/2013
Gretchen L
Nicole Chavez helped throughout the year plan my wedding for 150 people. Her expert advice made the planning simple and the result elegant and fun. Nicole knows her stuff, knows the vendors and helped me solidify my vision for our special day. She is a delight to work with,... Read More detailed in her approach and graceful in her manner.
---
Nicole from Wedding Day Hostess cannot be beat!
Reviewed on

7/02/2013
Kate F
We were so thankful we hired Nicole from Wedding Day Hostess for our June 2013 wedding in San Francisco. Nicole's attention to detail, knowledge and know-how helped us create the perfect wedding! Not to mention, her price can't be beat. We didn't have to worry about a thing... Read More on our BIG day- Nicole took care of it all. She took care of every little detail, even things we didn't think of. Our wedding went off without a hitch! Thank you Wedding Day Hostess!
---
One of my BEST Wedding Event Decisions!
Reviewed on

6/11/2013
Chantel G
I can't say enough great things about Nicole and Vanessa! We hired them to be our "day-of" coordinators, as I had a lot of planning and coordinating leading up to the event that I wanted to do myself. I knew that I needed some help on our actual day. We first met with... Read More Nicole in-person a couple of months before the wedding, so that we could talk about our plans and how we wanted our day to be carried out. She was super easy-going, kind and personable, and asked lots of great questions. During the weeks that led up to our wedding day, we kept a shared google doc, updating as we went along. She is very organized and kept me on schedule! On the day of our event, her colleague Vanessa came on-board with her and the two of them executed an amazing wedding event! I had nothing to worry about and felt like I could trust them with everything. They sure delivered!! BEST DAY EVER! My husband and I were not the only ones who were impressed by the day....we had several guests tell us later how our wedding was really special and one of the best they had ever been to. Their price was SUPER reasonable as well, which was a big concern of ours, as my husband and I were paying for the whole wedding ourselves. I would recommend Wedding Day Hostess to everyone I know!
---
Terrific Wedding Planner!
Reviewed on

6/03/2013
Hadar G
Nicole was an absolutely wonderful wedding planner! I was introduced to her through a good friend, and from the moment I met her I knew she would be the right person for the job. I had a clear vision of exactly what I wanted my wedding to look like, and Nicole worked extremely... Read More hard to make that vision come to life on my wedding day. She was incredibly detailed, providing me with weekly and monthly to-do lists, along with month by month checklists of exactly what needs to happen as we plan for the big day. She kept tabs on all of my vendor my payments, followed up with vendors and was in very close communication with me. Nicole ensured we connected at least once a week, and during the months leading up to the wedding almost everyday. Sometimes we would email or speak on the phone more than 5 times a day! I felt comfortable knowing Nicole was so hands-on, taking charge and managing the process behind the scenes so I could continue with my full-time job stress-free. She made the process seamless, easy and fun. One of the things I found most impressive about Nicole, were the layouts and floor plans she made, tweaked and finalized for every single room in the wedding. Wow, they were detailed and just amazing down to every single linen and candle placement!! She was timely in sharing these with all of the vendors and making sure everyone was clear on the setups, layouts and transitions in the different rooms. On the wedding day, everything ran perfectly according to the timeline she worked so hard on - I received so many compliments from my guests as to how well the wedding ran and what a great job she had done. I would recommend Nicole to anyone looking for a hands-on wedding planner who loves what she does and takes her work seriously.
---
Wedding Day Hostess is AWESOME!
Reviewed on

1/07/2013
dhei a
I had to find a last minute wedding 'day of' coordinator since my friend backed out. The moment Nicole replied to my e-mail, I knew she was the one I was looking for! Nicole was always on-time responding to my e-mail and questions. I did not have to worry about anything on the... Read More day of my wedding. Nicole and her team took care of everything and I could have not asked for more! They were very helpful, professional, prompt and NICE. They knew what they were doing, followed our timeline and handled everything on my wedding very well. I am already recommending her to my friends who are getting married this year.. If you need someone to coordinate your wedding for you, Nicole and her team are the right people to do it! I will always be thankful to them because of them my wedding turned out really fun, organized and unforgettable!
---
you can't go wrong with Wedding Day Hostess
Reviewed on

12/27/2012
Sarah S
Where do I start?! Nicole and her team made my special day such a joy! Nicole was great from our first meeting to the wedding day, she has a way about her that makes you trust her instantly and that is not easy being that this is one of the most important day in a couples... Read More relationship. Nicole was very responsive to emails and made sure that all my questions were answered. What I really like about Nicole is that she is truly about making you feel comfortable an is willing to go the extra mile without charging you for every step she takes. Some planners I met with before Nicole were nickel and dime-ing me if they blinked too many times. Nicole understands the process of making a wedding day special. I would absolutely recommend Nicole to any bride that is searching for the PERFECT day of coordinator, someone to make sure that all your hard work pays off. Nicole is not overbearing and makes subtle suggestions, which are always on point. When I walked into the venue, honestly, everything was better than I could have imagined. The stellar service did not stop there, Nicole and her team were attentive to my new husband and myself. Always asking if we were doing fine or if they could get us anything. In addition, Nicole and her team stick to the timeline that you provide- everything went off without a hitch. Bottom line, if you want a stress-free day that you can actually enjoy... Wedding Day hostess is the way to go!
---
best planner for the self proclaimed planner
Reviewed on

11/26/2012
JESSICA B
Nicole and her team were a dream come true. As a person who fully embraced the task of planning our own wedding - I did not hire Nicole and her team until our wedding was 3 weeks away. I had finally hit the realization that despite any amount of careful planning on my part - I... Read More needed someone else to ensure it all happened. From the first 5 minutes of our first meeting to the morning after our wedding I couldnt have been more relieved that I had Nicole and her team to help. She offered amazing advice and thought of all the details I hadn't. Those last few weeks are hectic enough without taking it all on as your own, having an ear, a sounding board, and someone to help you rest that it will all turn out is essential. When it came to the big day it was priceless to have another person who knew the event as well as I did so that we could enjoy the moments. Anytime we needed something to happen that day it did. I can't emphasize enough how great it was to have them.
---
Wedding Day Hostess was fantastic!
Reviewed on

11/20/2012
Alyssa M
Nicole from Wedding Day Hostess was fantastic. She handled all of our wedding details flawlessly and allowed me to really sit back, relax and enjoy my own wedding. I would recommend Wedding Day Hostess to anyone!
---
Meet The Owner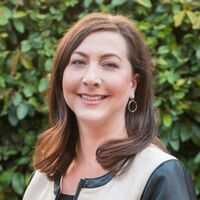 Nicole Chavez
Growing up planning family parties, I knew that event planning would be a part of my future. Wedding Planning comes naturally to me, and for the past 7 years I have focused on Wedding Planning and Coordinating. I love being a part of the design process, the organizational process, and most importantly, getting to know the couples and create their dream day.