Home

Wedding Shoppe, Inc.
About this Vendor
Wedding dresses, bridal party dresses, and more!
The Wedding Shoppe is an award winning bridal salon located in Saint Paul, MN. Visit our store or shop online, and discover one of the largest selections of high-quality wedding dresses, bridesmaid dresses, accessories, and more. We are also an exclusive retailer of Kennedy Blue!
Details
Alterations, Bridesmaids, Flower Girls, Lingerie, Mothers Fashions, Other Attire & Accessories, Shoes, Wedding Gowns
Contact Info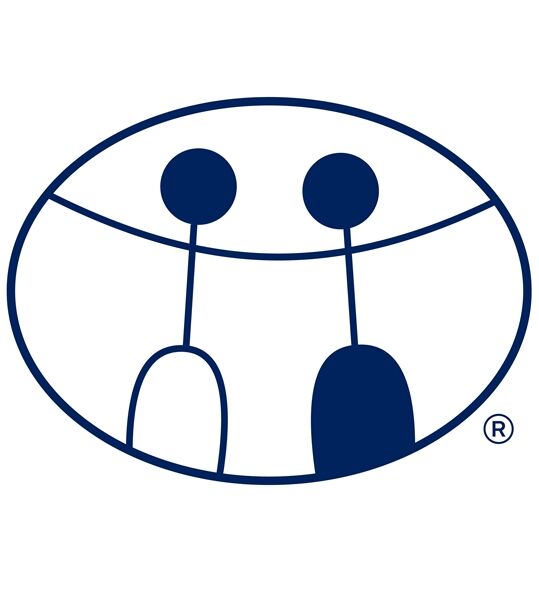 1196 Grand Ave, Saint Paul, MN
Got My Dress and Then Some
Reviewed on

4/20/2015
tiffany s
Great service, awesome shopping experience. I wasn't planning on doing any more than just browse, now we've gotten my dress, the tuxes, bridesmaids dresses, accessories and mob dress all at the Wedding Shoppe. Really is the one stop shop. I love my dress but wish I hadn't found it so quickly so I could have kept shopping - so fun and at such a fun, unique shop! Make an appointment, it's busy but only because it's the best place in town.
---
beautiful dress, bad service
Reviewed on

6/28/2015
Brittany G
When I got engaged there was NO doubt in my mind that I was going to use The Wedding Shoppe. At first everything was going great, I found my dress, I was absolutely in LOVE with it, bridesmaid dress shopping with them was a breeze as well. BUT I was very disappointed at some of the customer service I received. My wedding was a few months away and I had heard NOTHING on the status of mine or my girls dresses. So I called in and asked about it, the girl on the phone was so rude and talking to me like I was an idiot. She told me my dress had been in for over a month already and that they had sent me an email, which by the way was not true, I actually check all my emails on a daily basis. Then I was told my bridesmaid dresses never got sent out to be ordered because the order got screwed up (which was fault of my bridesmaids not the shoppe) BUT they NEVER TOLD ME! So I then had to pay $20 per dress for rush shipping, I was NOT happy. A simple phone call would have been nice. I then go in for my first fitting, I was SO excited but it ended in tears. I am a very petite girl, I ordered a wedding dress size 4 (bridal dresses run small, I'm typically a size 0-2 in pants) So I put on my dress and it was TOO SMALL! couldn't even get it buttoned up. The staff helping me didnt even know what to do.. they tired telling me that they would have to order a new dress and it wouldn't be in until the end of April, my wedding was May 30th. Needless to say I left in tears, my fiancé then wrote and email to them about how they need to make right by me and get something sooner. I then got a phone call the next week and they had found the same dress in a size 6 and it would be here shortly (this is when the customer service finally started getting better) they got the dress in and it was huge on me, i refused to pay for any of the alterations to make it smaller, I was willing to pay for alterations that I wanted done that had nothing to do with the size. They agreed, the seamstress was AMAZING. You would never know the dress was huge on me at one point, she had to cut and resow lace, and it was seamless. Pure perfection! Fast forward its now the Thursday before the wedding, I had an appointment to pick my dress up at 6, I called and asked if I could pick it up sooner and the girl was SO RUDE on the phone. When I asked all she said was "nope" I then asked why since it was an in and out thing, it was paid for and I wasn't trying it on. All she said was "I don't know, but you can't" I then asked to speak with someone who would know the answer. The girl she transferred me to was the sweetest, let me come get my dress as soon as I wanted and assured me it was no problem. Although I love my dress, my family and I decided we won't be coming back here for my two sisters weddings. I work in customer service and I have zero tolerance for poor service, especially when I am spending so much money.
---
Reviewed on

6/25/2015
Rachel B
Terrible experience. If you want to receive your dresses on time I would not recommend The Wedding Shoppe. I didn't receive my bridesmaids dresses when promised. When I called after they were supposed to be shipped and at my door, The Wedding Shoppe only had three dresses in and I had to ask them to send them to me. Two other dresses were on their way and only one was up to standards, so they had to send the other one back. Then, 1.5 months after I was supposed to receive all the bridesmaids dresses, the final dress was sent to me and The Wedding Shoppe sent the wrong dress! I finally received the final dress two months after I was supposed to. Customer service was not nice (some employees were even rude) and they kept saying for those two months that it was the designer who was bad at returning calls. Maybe that is partially true, however I would think two months would be ample time to return calls. When we asked The Wedding Shoppe for a refund, even something small, because now a couple of my bridesmaids need to expedite their fittings and pay more, they told us that everything got fixed on their end and they would not give us a discount. Normally I'm a very calm person, but was stressing over getting these dresses in time and I would not want other brides to be in the same boat I was in. We have enough to worry about being brides!
---
Reviewed on

6/24/2015
Juliana H
I had a great experience at the Wedding Shoppe. My engagement was less than 6 months and the consultant I worked with knew exactly which dresses I could get in time to alter. She also picked spectacular dresses that were within my budget. I received tons of compliments on the Mori Lee gown I chose as well as the long cathedral veil I wore. They have great selection at all price points.
---
Reviewed on

6/22/2015
Christina H
Weren't ready for us at any appointment that we scheduled Woman helping with dresses was not very personable, didn't seem like she wanted to be there, and sized all of us incorrectly…causing for all of us to need major alterations. Decided on dye-able shoes due to so many different silver/gray shoes. Some shoes were dyed in the wrong color, some were streaky and ruined. Mine got reordered without permission and I was told they would be in the correct color and they were lighter than everyone else's shoes! 10 minutes into wearing my shoes, they BROKE! I called to see if I could get a refund and they said that may take a while and is up to the manufacturer…and they asked me to show some sort of proof that I wasn't able to wear them… When items were in, no one received a call! We all had to call to see if items were in. Needless to say, I would NOT RECOMMEND this place to anyone!!!
---
Bridesmaid Dress Stress
Reviewed on

5/19/2015
Jennie O
The Wedding Shoppe was pretty organized with getting my bridesmaid dresses ordered, and they even came in ahead of time. But the process itself was very rushed and didn't feel very special at all. And then they messed up one of my bridesmaid's orders and sent her the wrong size. They offered to alter it for free, which was really nice, but they didn't finish it until THREE DAYS before the wedding, even though she went in multiple times to check on it. Needless to say, I was freaking out.
---
Reviewed on

5/11/2015
Tasha W
My experience at The Wedding Shoppe was horrendous. The chaos started after The Wedding Shoppe already had my investment. I was told it would take a few months for my dress to come in and they would only hold it for a few weeks after its delivery. Towards the end of the delivery time frame, I called the shop since they had not called me ( as they were supposed to). The girl who answered berated me for not picking up my dress stating they had had it for over 2 months! I also chose the wedding shoppe for my bridesmaid dresses, as they had told me they would give the girls a substantial discount. Not only did they NOT give my girls the discount they promised, they also sized them 2 sizes too big (ALL 8 of them). They also told one of my bridesmaids that " she has an awkward body type" and proceeded to shame her into buying a size 10 dress ( did I mention she usually wears a size 2). They were unprofessional and rude.The biggest issue occurred only 6 weeks before my wedding. Again, we were past the time frame for delivery and I had heard nothing from The Wedding Shoppe. Upon calling, I found out that all of the dresses had been in for over 6 weeks, apart from one dress. This last dress was "in processing" and I was informed I should call back at the end of the week. I hung up and called back, getting a different customer service rep. This girl was kind enough to actually take a look at the order and confirm that my 8th bridesmaid dress was LOST! I was reassured a manager would call be back on Monday ( as apparently it's not important to have a manager on staff at 3pm on a Friday). Naturally I received no call on Monday and had to call them back. Once I finally got in touch with the manager on duty ( Meredith) she had absolutely no answers for me. They finally "found" the last bridesmaid dress and had it shipped to me, with barely enough time left to have it altered. Throughout this entire processes, the service was questionable and the staff was uneducated and unwilling to do their jobs. I know they have a nice selection of dresses but I recommend trying on what they have to offer and purchasing from someone else.
---
Bridesmaid dresses
Reviewed on

4/17/2015
Victoria C
Great place to try on dresses with your party and have fun while doing it. the rooms were a great size and lots of variations or sizes and colors to get a good feel of dresses. We went with Bari Jay dresses at $120 each for my 2 bridesmaids. They were perfect on the wedding day.
---
Great service and Selection
Reviewed on

4/09/2015
alyssa k
I worked with Sasenka (pronounced Sashka). She was absolutely fabulous. This was the fourth bridal shop I had been to. At all the others, I was asked to pull my own dresses, and was really overwhelmed. I showed her some pictures of what I wanted, and she went and pulled 5 dresses on her own. I have to say that, when I saw them on the rack, I never would have picked them out. After trying them on, I LOVED them all! I ended up buying the first one I tried on. You could tell she had a really good eye and a design background. She listened and gave very good feedback. I would recommend this place to everyone and anyone! I did go on a Wednesday night, so I would recommend doing that as I have heard others who go on busier days don't have as great of experience.
---
terrible place
Reviewed on

3/24/2015
if you dont want to get screwed and have the worst customer service, do not go here!! please check peoples experiences with them..no matter what do not i repeat do not have anything altered!!! they will mess it up and re alter it and charge you each time they mess up!!!! witnessed it first hand!! 3 times it took to get it correct!!! charged apx 1000$ for there mistakes!! had no choice but to pay or couldnt get dress and wedding was in 2 weeks..get them out of business!!!!!!!!!!!!!!!!!
---
Not Impressed
Reviewed on

3/18/2015
Jill R
I visited the Wedding Shoppe for my bridesmaid dresses. I made an appointment a month out – but the only time available for the weekend of my choice was Sunday afternoon. The staff were clearly burned out from a long weekend when we came in for our appointment. We had three different sales associates help us as they juggled many clients. I had to tell each one of the associates the dresses we wanted to try on and each one had snarky comments about everything from dress color to wedding date. Finally, we got a dedicated sales person. My entire bridal party had to share one tiny dressing room. We had to stand in a crowded area in the basement and were always in the way of someone. It was very uncomfortable. Save your bridal party the headache and go somewhere that has a little more room and better customer service.
---
Great place for wedding gown and bridal party
Reviewed on

3/16/2015
Amy P
I purchased my dress from the wedding shoppe and had a great experience! They were so accommodating from step one. Took the time to help me get the dress I wanted and the alterations were done perfectly! Everyone complimented my dress! It wouldn't have looked the same with out the alterations which took a lot with a lot of beadwork on my dress. They even sewed in a heart from my grandmothers wedding dress into mine at my request. Also helped me complete my look with hair piece and jewelry!
---
AMAZING alterations, AMAZING Dress!
Reviewed on

3/05/2015
Angela T
I cannot believe how easy it was to find my dress and get it fit. My dress was perfect- and I hate to say- but I looked beautiful thanks to the wedding shoppe! THEY ARE OUTSTANDING! Thank you so much!
---
First Dress was the One!
Reviewed on

2/09/2015
Heidi H
I was so impressed by the staff and the selection at the Wedding Shoppe! I brought in a few images I had printed off from Pinterest and the staff member found my perfect dress right away. While I felt incredible in the first dress I tried on, she encouraged me to take my time and try on other dresses and styles until I was ready to make a decision. I did not feel rushed or pressured into buy anything. While the original price of the dress was outside of my budget, she worked hard to get me a good deal so that I was able to afford it. I would recommend anyone looking for their perfect dress to check out this store.
---
Great shop with great service!
Reviewed on

2/06/2015
Ashley C
I found out about the wedding shoppe from a coworker. I had been looking at a lot of different bridal shops and never found one dress that I liked enough to even consider trying on. I looked at the Wedding Shoppe's website and the very first dress I looked at I fell in love with. I went it and tried on roughly 6 dresses and the one I first looked at online was the dress for me. The staff are incredibly friendly and accommodating. I highly recommend this shop to anyone looking to go outside of the usual generic shops.
---
Kendra K was AMAZING! Beware of Debra!!!
Reviewed on

1/14/2015
Nicole P
I want to start by saying that I came into the Wedding Shoppe on two different days & got two totally different experiences. My experience with Kendra K on Friday for my bridal gown was 5 stars. My experience the next day however for my bridesmaid's dresses was 1 star. On Friday, I & 4 other ladies went in to the Wedding Shoppe for me to try on dresses. Although they did not have my dream dress, they did everything they could to find similar dresses. Kendra ended up finding the perfect dress that was at an even better price than my original dream dress. She was helpful, polite, & I felt that she truly cared about finding a dress that fit my personality. She was also wonderful about making sure she stayed within my price range, which I was worried about! I cannot say enough good things about Kendra & the wonderful service she provided. Then I came back on Saturday morning with my bridesmaids& got a completely different experience. My MOH & I arrived at 10:15 & our appointment was at 10:30 & we wait for over 15 minutes just to get to the front of the line to check in since it was so busy. We were then taken downstairs to a little room. Our consultant, I believe her name was Debra, & I had a conversation about what I was looking for. Since I was letting the girls pick the style of tops they wanted, Debra told the girls they could grab 10 dresses & try on. My bridesmaids started pulling dresses & Debra came over & yelled at some of them for taking too many, even though they had less than 10. Halfway through the appointment, Debra got called to take a phone call about a mother of the bride that wanted to buy a dress. This was very upsetting because some of my bridesmaids had questions about fit & style & when they needed help there was no one around to answer their questions! We had to wait around then for her to get back from her phone call, even though we had an appointment & were in the store at the time. Finally she came back & we were able to get our questions answered for the most part although at this point the girls had asked other consultants or decided on different dresses. After having a talk with my girls in the dressing room about whether we go somewhere else since we felted slighted by our consultant, they decided that they still liked the dresses they picked regardless of the terrible service we received. On top of the terrible service we received during out bridesmaid shopping, the room we were in also had another bridal party looking for dresses at the same time as us. We were constantly switching dresses with them & vying for time in front of the full length mirror in the room. It would have been nice if the Wedding Shoppe had booked an appointment slightly after our time so that we weren't all trying to use the same area at the same time. I'm curious if we would have had such a bad experience in the bridesmaid department if we would have gone on a weekday. For me, a weekday appointment wasn't possible since my sister was in town from out of state only for the weekend. My advice for other brides interested in the Wedding Shoppe, be aware that if you are going on a Saturday it is going to be a total nut house. They will shove you into a tiny room & you may not have access to your consultant during your appointment. They seem to overbook on appointments & it can be very overwhelming for the bride. I cannot say enough wonderful things about Kendra K in the bridal department but be aware of Debra in the bridesmaid department!
---
Wedding Dress, Suits, Bridesmaid Dresses
Reviewed on

12/26/2014
Kelly G
We purchased my wedding dress, the bridesmaid dresses, and the groom and groomsmen purchased suits. I did not have a problem with my wedding dress. Everything worked out smoothly on that end. The rest of it was a different story and VERY disappointing. One of the bridesmaid dresses arrived in the wrong size-luckily it fit the bridesmaid, so it didn't end up being an issue. The men's department was a disaster. The groom and groomsmen purchased suits and a shirt. There were so many issues. Right on the order form it stated that they each needed to purchase a shirt and tie. Several were not told about the shirt, and had to go back in to purchase one. Four of the 9 suits that were purchased were the wrong sizes and had to be reordered. They took down the phone numbers for every groomsmen and father that purchased a suit and were suppose to call them when their suit came in. Several never received a call, and the groom was contacted to inform him that the suits had not been picked up. We were also overcharged for the ties and pocket squares and it was a big ordeal to get everything fixed. The associates in the bridal area and bridesmaid dress area were very nice and helpful. The associates in the men's department seemed to have no idea what was going on. We wish we would have gone somewhere else for men's suits.
---
Okay for Bridesmaid dresses
Reviewed on

12/23/2014
Abby W
I first went to The Wedding Shoppe Inc. to try on wedding dresses. I started the appointment letting them know I'd like to wear my grandma's wedding dress but if it didn't turn out after cleaning and alterations I wanted to be sure I had a second option. I felt I was clear that I was NOT buying a wedding dress that day, however the saleswoman was incredibly pushy and I felt pressured to put money down on a dress "because it might not be there later". I left the store feeling uncomfortable. I ended up going back because in the end, The Wedding Shoppe has the most for your money in the way of bridesmaid dresses. The saleswoman we worked with for bridesmaid dresses was delightful, sweet and easy to work with. I ended up getting our bridesmaid's dresses from The Wedding Shoppe and was able to use the money from the wedding dress towards the bridesmaid dresses. It's always packed and doesn't give you a great "shopping" experience but for the $ and selection it's not bad.
---
Disrespectful horrible experience
Reviewed on

12/06/2014
Courtney O
Horrible experience. For starters, we arrived on time and walked into a small area with at least 50 other people checking in and waiting for their appointment. It was quiet anxiety producing. Then, after waiting 45 minutes we were the last to be taken to our room to try on dresses (bridal appointment). During that time, we were told the wait was due to "other brides came late and we want to give them their full 90 hours minutes". After the anxiety and frustration, I can honestly say I wasn't excited. Then it was time to meet with our consultant. She asked a few questions and came back with 3 dresses. With dress #2 she asked to raise my price point. I was told when scheduling the appointment (and by a friend) that my price point was completely reasonable. After trying on a few more dresses (horrible ones that were nothing like what I wanted) we offered more help. However, she still pulled horrible dresses. Then, as my sister offered to grab a few she saw while we were waiting, the consultant told us she had pulled everything out of my price point and our time was up. We had only been trying on dresses for a half hour. The consultant showed no empathy or care for being so late. The most insulting part was that our appointment was late so others could get their full 90 in. To add insult to injury she told me she sold the perfect dress earlier in the week. I could say so much more about this horrible experience but will stop there. P.S. I wish I would have looked at Yelp. So many people state the fabric is cheap which I completely agree with. P.P.S. I was also blown away that she asked, after I kindly but assertively expressed my frustration, if we would like to schedule another appointment. I drove 1.5 hours for a shortened insulting appointment. Not gonna do it again. A bride should only cry happy tears after trying on dresses.
---
Business in the Front...
Reviewed on

11/24/2014
Kristin S
The beginning of my experience with the Wedding Shoppe was wonderful. We had this woman who helped me pick out every one of my bridesmaids dresses. She helped me pick out the colors and styles. She was amazing -- without her I'm not sure I would have ever been able to pick out my dream wedding colors. This is where the pleasantness ended. After the Wedding Shoppe had my money, everything was messed up. I was paying for all of the dresses, but needed some of my final bridesmaids to show before I had all the prices ready. I never received calls when payment was ready. I finally had to go in and find a manager. Than we never received a call or anything when dresses came in. I had to call them on my bachelorette party from out of town and send my fiance at the time in to pick them up. It was a hassel. We never received an apology or anything. The dresses we received were beautiful and fair in price, but the service was HORRIBLE! I'd say go somewhere else.
---
Bridesmaid dresses
Reviewed on

11/17/2014
Chantal L
We found the perfect bridesmaid dresses at a very reasonable price!! Our consultant was working with two groups at the same time - so we didn't get as much personal attention. However, we were still able to find the dress! (And the Mother of the Bride found a dress that day too!) Several bridesmaids were not able to come to the store, so they placed orders and paid online - the process was easy. However, I wish the Wedding Shoppe would notify the bride when there was an ordering issue. One bridesmaid had placed the order, but not paid. If I wouldn't have called to check on our order so frequently, I don't know if the issue would have been detected and our dresses ordered.
---
Very disappointed
Reviewed on

11/12/2014
Ashley S
We went there to try on bridesmaid dresses. The quality of the dresses was poor and the prices were outrageous compared to other places. They forced us out after an hour and were very rude and pushy. We had to pull all of our own dresses, as our attendant (we were her only group to work with) was usually nowhere to be found until she thought we were interested in buying a dress (which then she tried to force us into buying it) and made us vacate the dressing room quickly when she found out we weren't going to be making a decision right away. Worst experience ever!!!
---
False Adervtising
Reviewed on

11/05/2014
Dana W
I ordered a bridal hair piece through their website and received something different than what was pictured. The piece I received was missing a large, ornate rhinestone brooch that was supposed to be attached to the rhinestone vine. When I called customer service they agreed that the picture is confusing because it showed something different than what I actually received, but said I received the correct product. However, they did not offer any remedy for the false advertisement and even made me pay the return shipping. ------------------------------------------------------------------------------- I would delete this review if possible because I was contacted by their customer service department this afternoon and they offered to pay for my return shipping due to the confusion. However, in response to the vendors response to my review: there absolutely was no clarity in the product description on the details of product and it being 2 separate pieces. I made sure of that prior to writing a public review by asking others and verifying with your own customer service representative.
---
Bridal party dresses
Reviewed on

10/29/2014
Melissa L
We used the Wedding Shoppe to get our bridal party dresses. I looked online and saw that they had a huge selection of dresses, but when we got there they would only show us a small rack. We told them that we wanted a variety of long and short dresses, but they said that they didn't have short dresses in our color. Once my bridesmaids picked out their dresses (they each picked out their own style in the same color) we found that they had another whole section of short dresses in the same color! My daughter was the only one who was able to pick from the short dresses. When we ordered, they pushed us to pay the extra $40/dress for rush saying that they wouldn't guarantee the dresses would arrive in 3 months. We refused the rush fee. Wouldn't you know it, the dresses arrived within 4 weeks. Unfortunately 3 dresses were WAY too big. One dress was about 2 sizes too big. They wouldn't do anything about it, so we ended up paying almost double to get them all altered. I would go back, but I would be more forceful next time and demand to see what I want to see. I would also order at least a size smaller than clothing size because all the dresses appear to run big. They seem to try to talk you in to things that will make them more money in the end. Disappointing.
---
Pretty dress, expect a ton of alterations
Reviewed on

10/29/2014
Linda G
I purchased my bridesmaid dresses from the Wedding Shoppe Inc website. The dress was from their Kennedy Blue line so it was eligible for the Find-Try-Buy service. You pay $1 and they will ship out a dress for you to try in the size you want (if it's available) with measuring tape and chart. This was a very big help since they had the color I wanted to see. The color and dress was exactly what I wanted and it looked great on all my bridesmaids. The ordering process was simple over the phone and we received the dresses in a timely manner. Now for the problem. The dresses needed to be altered, a lot!! I ordered from this company because the prices of their dresses were very reasonable and my bridesmaids didn't have too much money to spend. The alterations ended up costing $100+, almost as much as the dress! In addition to shortening the dress (which is normal), the tops of the dresses were made weird and all had to be taken in (the sizes were all correct as the dress fit everywhere else except for the very top). Also, the style of the dress was one shoulder and the strap seemed to not have been made well, it kept falling off each girl so it had to be fixed. I've actually never worn a one shoulder dress before so I don't know if that is a common alteration for that style. However, after everything was done, the girls all loved their dresses and I received a ton of compliments for my choice in style and color. Overall, I had a good experience with company. The customer service was good and the prices are affordable. I would encourage everyone to use the Find-Try-Buy service, if they can, since it was a very convenient way to see and try on the dress without having to pay for it in full.
---
Send Message