Home

West Coast Event Productions, Inc
Details
Lighting, Chairs, Dance Floor, Generators, Glassware, Linens, Lounge Furniture, Tents, Rentals + Equipment
Contact Info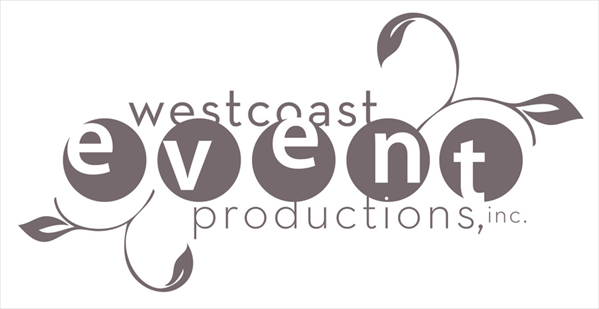 Reviewed on

11/24/2017
Coral H
Many thanks to West Coast Event Productions for their help with our Hood River wedding! The clear top tent they provided was STUNNING and the florals for our reception, ceremony and wedding party were absolutely beautiful. We definitely couldn't have done it all without them!
---
Reviewed on

9/12/2016
Sarah J
I had a horrible experience with West Coast events. The space heaters didn't work, which led to guests leaving early because they were too cold. The chairs were stained with food and sap, and the tables were missing bolts (leaving them wobbly). I have contacted them several... Read More times for a refund on the space heaters with no response.
---
Reviewed on

5/03/2016
Kristyn D
I used WCEP for my wedding ceremony décor, reception décor and non-personal flowers. They did an amazing job! From the drapery, to the center pieces, to the archway and attached flowers...everything looked great! I really appreciate that they spray paint a lot of their items... Read More to make sure they are the color you want and looking fresh. I highly recommend WCEP as they have an amazing array of products (literally a warehouse full that they let us walk through to find our pieces) that will suite any style and they take care of everything from start to finish.
---
Great!
Reviewed on

1/08/2014
Jamie S
Great products to choose from and wide variety. Great service. I was able to add to my order last minute and they let us have the rentals all weekend which was convenient for our rehearsal and ceremony.
---
The event - a success, getting there - not so much
Reviewed on

9/27/2012
Breanne P
The quality that WCEP provides is exceptional and on the day of the event everything came through however, my experience with DJ and his team was not the best. He was difficult to get a hold of, everything felt last minute (I didn't get the final estimate of cost until 1 week... Read More before the wedding), and while I wanted to be involved in the planning, DJ took this to another level. Even when I told them to take some liberties with design and be creative, there were a zillion follow up questions and some of which felt like they should not be my concern (like how to cover the electrical cords and how much power would be needed for the lighting...) In the end the event was beautiful and they did a great job, but as I stated in the title - looking back on getting to that point, not very pleasant and overly stressful. For how much we paid, I don't think that it should have been that way.
---
Best Decision Ever!
Reviewed on

9/26/2011
June Y
I recently had the opportunity to work with DJ and his amazingly professional crew as the last minute wedding planner for my brother's wedding. It was only three weeks prior to the Sept. 17, 2011 wedding (my brother is a horrible procrastinator), and it had come down to a... Read More choice between West Coast Event Productions (WCEP) and another local Event Specialization company. My brother initially chose WCEP because they offered what he felt was a more "production" event. They suggested things to enhance his event, whereas the other company waited for us to suggest things. Boy was I ever grateful that he chose WCEP. DJ's understanding of what my brother wanted and how he could accomplish it with changes to stay within his budget was exactly right. My brother chose a large outdoor location that needed to be dressed to feel like a special event. The area was hilly, and expansive. Then, to make things even MORE difficult, due to the time of year, at the last minute the typical Oregon weather made our outdoor wedding event go from predicted warm and sunny to a very, very wet and dreary setting. What could have been a total disaster for 400 guests and the wedding party, turned out to be a very enjoyable event filled with lovely memories. This was all attributable to DJ and his crew. They worked tirelessly all early morning and afternoon long to ensure that, not only was the deadline met to achieve a beautiful setting, but that a last minute additional 40 x 100 foot tent was erected! And given the very stressful environment all of this activity could have caused, we felt no stress or anxiety due to the professionalism of the entire crew. This was from every single member; from Steve the lighting guy, Elena the planner extraordinaire, Foad the set up crew leader, DJ the orchestrator and yet elbow deep in doing whatever it took to get every detail perfect, to all of the other crew members. When everything was said and done, the setting looked like it had been planned this way from the very beginning, and not with elements thrown together as it was last minute due to the dramatic change in weather. It was gorgeous. We rented everything we wanted from WCEP, including tables, chairs, linens, food service items, tents, drapery and lighting. Even though we knew that the weekend of the wedding was one of WCEP's busiest yet of the summer, and they had many weather related obstacles to deal with for a number of clients, the crew assigned to us made us feel like their only priority. Because we had to be squeezed in last minute with other scheduled events, it made us a little nervous when we occasionally didn't get immediate responses. We were worried because of the short time frame and number of guests expected, but not to worry, the staff always came through. We wouldn't hesitate for a second to hire WCEP for any other future event, large or small. It is extremely reassuring to hire a company and know that no matter what, everything will be handled professionally and expertly. They MADE IT HAPPEN.
---
Great inventory, but slow communication
Reviewed on

9/15/2011
Sara W
They have the best inventory of any place in Oregon. They did a fabulous job and the final product was great. My only (and major!) complaint is they take FOREVER to respond. It was a painstaking process. We actually ended up hiring our "day of" planner full time just so she... Read More could handle the logisics because I couldn't deal with it anymore.
---
They created our dream wedding!
Reviewed on

8/07/2011
Kitty C
We love West Coast Events! I can't say enough good things about them! They met with us multiple times, spending hours before helping us design our wedding, using their creative juices to customize their props to fit the theme of the wedding, and went above and beyond their... Read More services make sure that everything comes out just the way we wanted it! They also were very respective of our budget, and yet were still able to create our vision. We had a terrible venue (awful, greedy owner who had a ton of restrictions and the venue had power outages and water leakage at the wedding!). West Coast was awesome enough to haul a generator from 70 miles away to save the day without charging us extra! They love what they do and they are awesome at it! We would recommend West Coast to anyone for any event!
---
Easy and done
Reviewed on

7/21/2011
Ashley V
They made it so easy! They dropped off the chairs 2 days before and didn't charge extra so we could have them there for the rehearsal. And picked them up for us!
---