Home

Westin Columbus
About this Vendor
Have your dream wedding here at The Westin
What does your dream wedding look like? Inspiring toasts? Indescribable feelings? Begin your wedded bliss at The Westin Columbus, where new beginnings are always celebrated. No matter what your vision entails, our Columbus wedding venue offers the perfect location. Whether your taste is classic or contemporary, our Columbus wedding professionals at our hotel will help you to reflect your unique style and personality on your special day. We offer modern elegance and contemporary service in a historic environment creating timeless memories. 2018 dates are booking fast, please call today and see if your date is available!
Amenities + Details
Amenities
Handicap Accessible

On-Site Accommodations

Indoor

Reception Area
For more details about amenities, please message the Venue.
Ballroom, Historic Venue, Hotel
Food + Catering, Planning





Contact Info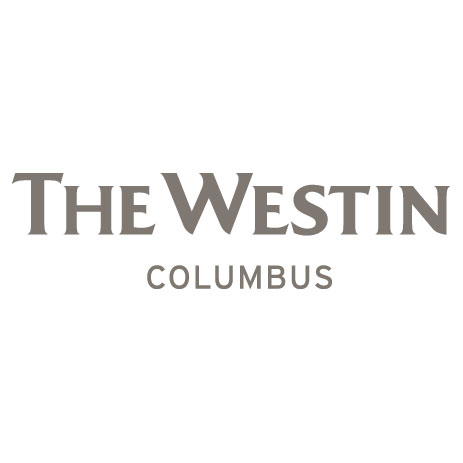 Reviewed on

6/16/2017
Kaitlyn W
My husband and I had our wedding reception at the Westin 2 weeks ago and we cannot compliant the staff enough! Everyone went so far out of their way to make sure everything was taken care of and we were pleased. Penny Drumm was more than we could possibly of asked for in a... Read More wedding manager! Our florist forgot to bring our toss bouquet so Penny scrounged up some flowers and made one herself! She also saved us hors d'oeuvres and drinks from our cocktail hour so we could try them when we arrived to the reception! The bar staff was perfection! They were so pleasant and fun to have around! My mom even ended up pulling them to the dance floor for a second! After dinner the head chef came out and talked to us to be sure that we were happy with the food! Our room was amazing and clean! We could not have asked for things to go smoother! We keep trying to come up with another event that we could have at the Westin because it was such a joy!
---
Reviewed on

5/10/2017
Kyle D
We had an absolutely magical wedding ceremony and reception at the Westin! We were looking for an indoor ceremony and reception venue downtown for our February wedding, and the Westin stood out as the most elegant venue we looked at. Working with Penny was so easy, she was so... Read More organized and confident even when I was stressed! She responded to emails and questions throughout planning process quickly and was always willing to meet if we needed to. I couldn't decide if I needed a day of wedding coordinator, but Penny assured me that she would be our coordinator, and I'm so glad I didn't spend the money on someone extra. Having our hotel, ceremony, and reception all in one place made everything so simple, especially because I was worried it would be a snowy day (it ended up being 60 degrees and sunny!) I think we ended up saving quite a bit of money since we didn't need to book lots of extras (hotel room, transportation, brunch the next day, etc). I can't recommend the staff and the Westin enough as a wedding venue!
---
Reviewed on

8/11/2016
Maria D
We were lucky enough to host our reception at the Westin in Columbus and we were not disappointed. While our liaison changed three times, we finally ended up working with Penny, whom we loved. She was prompt with email responses and was on top of every little detail - down to... Read More drink stirrers and dance floor flip flop placement. Most of our guests hailed from the East Coast and they simply couldn't get over how gorgeous the ballroom was at the Westin. We highly recommend not going with the uplighting and letting the gorgeous natural light pour into the room. The pictures were stunning and it added to the romantic feeling and our color scheme of gold and blush pink. The service was unbeatable, the food was actually delicious (which never happens at weddings), and at the end of the night the guests could simply take an elevator back to their hotel room. We loved the Westin and would recommend it to anyone in a flash!
---
Reviewed on

4/07/2018
Emily N
My husband and I had our wedding there two weeks ago and it was AMAZING! While the staff has has a lot of turnover in the last year since we originally signed our contract, the wedding came out perfect. On the day of the wedding my stomach was really upset (nerves and getting... Read More over a bug). When I didn't touch my dinner, the chef and multiple staff came to check on me to make sure everything was ok and even brought me a fresh plate to my room at the end of the night. The presidential suite was perfect for me and all my girls to get ready in on the day of the wedding. The ballroom is absolutely gorgeous and doesn't need a lot to dress it up. All of our guests were gushing about how beautiful everything was. Wouldn't change a thing!
---
Reviewed on

3/20/2018
L M
Had our Winter 2018 wedding reception at the Westin. I think there has been some turnover in coordinators from prior reviews that mentioned poor communication, because Kathy was a gem to work with. Every email was addressed within a day and the staff was all very friendly to... Read More us and our guests. I was not super into wedding planning and having at the Westin made it SO easy - having a day of coordinator makes sure all the details the day of were managed without me even having to notice. We got tons of compliments on the quality of the steak and dinner items as well. If you're looking for a beautiful, easy/one-stop-shopping venue the Westin is a great choice!
---
Reviewed on

3/07/2018
Suzanne G
WONDERFUL. The most beautiful ballroom in the city.
---
Reviewed on

12/09/2017
LOVE THIS PLACE! From the hotel rooms to staff everything is perfect!
---
Reviewed on

10/13/2017
Star B
We looked at many different venues before being swayed by the ballroom's beauty. Our reception was incredible! Best of all their sales people referred us to some great vendors!
---
Reviewed on

9/20/2017
Belinda P
The ballroom is simply the most beautiful in the entire city!
---
Reviewed on

10/18/2016
Susan D
I think the Westin is the most beautiful wedding venue in Columbus! We had Penny Drumm as a wedding coordinator and she was great. She was so responsive and wonderful to work with! I would highly recommend Penny Drumm and the Westin
---
Reviewed on

10/18/2016
Keely D
Best wedding venue in Columbus! The staff is absolutely amazing, the hotel is stunning. I highly recommend it!
---
Reviewed on

7/01/2016
Brooke W
We had both wedding and reception in the Grand Ballroom June 18th at The Westin and we couldn't of been happier! So beautiful! First off, Penny Drumm was our wedding coordinator and she was absolutely amazing along with the rest of the staff there. They made us and all our... Read More guests feel at home. They went above and beyond to make our wedding weekend so special. We can't thank them enough! :)
---
Reviewed on

6/20/2016
Amanda K
I really cannot say enough good things about the Westin. Beyond being a beautiful venue the staff at the Westin really make the venue stand out. Every person we came into contact with went out of there way to make sure we had everything we needed and made us feel special. We... Read More worked with Anna, who was a wonderful coordinator. I live in Chicago and we largely communicated through email. Anna kept track of every single detail and executed everything perfectly. I can't imagine how the day would have gone without Anna. There were also so many small details that made the Westin exceptional; for example, during the reception the staff serviced the bridal suite and left us a bottle of champagne and chocolate covered cherries. Our guests also loved the venue and really appreciated that everything was in one location.
---
Reviewed on

6/17/2016
Rebecca P
Guests rooms were nice.
---
Reviewed on

4/08/2016
Margaret N
Excellent venue and staff! Penny, Anna, Lauren, and Camela were all very helpful during our year+ planning process. The ballroom is gorgeous and does not need a lot of decoration which is a plus!
---
Reviewed on

1/21/2016
Kate N
The Westin is a ballroom that could sell itself. I was happy to get married there. I will however give you an honest and fair review. The positives: the ballroom, serving staff (amazing service!), they surprise you with comfy mr and mrs bathrobes as a gift and most staff are... Read More very responsive. I also loved the location as it was convenient for our guests. Be prepared for guests to pay for parking over night. We decided to get married and have the reception there. Constructive feedback: Because the ballroom sells itself if feels like our wedding coordinator was not on the ball. When I would ask specific questions or ask for a request she would say everything word work out. I felt nervous because not much was written down. I kept reminding her that I wanted to talk about the bar package. She would wave her hand and said we could do that the last week and she would remind me. She didn't bring it up again and gave me a hard time about it because I should have put the bar package order in before the last week. Sigh. The day of the wedding I was told we would not have the presidential suite as promised to get ready (hair and makeup) in with my girls. Apparently they double booked the room with a preferred business traveler who could leave anytime he wanted. Therefore we were put in a much smaller room and only got into the suite right before the wedding after we were done getting ready. I would say this was the biggest issue with the whole wedding. There were no apologizes or comps provided. Luckily, I was a pretty chill bride and chose not to make an issue out of it. The wedding coordinator was also nowhere to be found until right before the wedding or during the reception. They said the band would be covered with pipe and draping during the ceremony and it wasn't. It didn't look great in pictures. The food wasn't great. I remember I was so excited because it had been so amazing at the food tasting. The service was excellent as I said above. Overall I loved my day because I wasn't going to let anything ruin it. The wedding coordinator at the Westin is no longer there which may resolve some of the issues.
---
Reviewed on

10/18/2015
Ellyn F
WOW! What more can I say? What an amazing place to have a wedding. Not only is the Westin the most beautiful event space in Columbus, but they were so easy to work with as well. The whole planning process was a breeze, and the day of our reception was amazing. If you want a... Read More venue where you can relax and enjoy your OWN wedding, choose the Westin. They made me and my family feel so at ease through the process of planning the special day. Also, a special thanks to Camela Jones, who went above and beyond to make our day as beautiful as it was. I highly recommend the Westin!
---
Reviewed on

10/06/2015
Our daughter's wedding ceremony and reception were held here. I can't say enough about the venue, food and staff. Camela Jones, the wedding coordinator/specialist is second to none. Her knowledge, professionalism and excellent client relations made this a wonderful... Read More experience. The ballroom set up manager, her banquet captain are very special people. Their attention to detail and client service are extraordinary. Chef Luis is first class. People are still raving about the food. You cannot go wrong having a wedding and/or reception here. Marcia J Harris
---
Reviewed on

9/30/2015
Jackie M
Surprised by my experience based on all these great reviews, but my fiancé and I decided to take our business elsewhere based on the poor customer service we received from the Westin coordinator. Not responsive and when she did finally respond (after multiple tries) the response... Read Moreauyfcbefvrafaxtfuutwwtrufxwrzdburayxxw always came off SO rude. I tried to call thinking maybe she had better phone etiquette, but never was able to talk to her. She certainly did not go out of her way to get our business and it was quite sad because I was in love with the ballroom. My fiancé and I did not feel good about giving them our money and the uncertainty of having to spend the next year with someone that difficult to work with. The coordinator at the hotel we decided to go with instead has been so amazing and helpful and has made the experience so fun and enjoyable! I am so glad we made the decision that we did. Customer service goes a long way!
---
The Entire Package!
Reviewed on

8/31/2015
Paige J
This hotel provided the entire package to us. We did the ceremony and reception here. The package included everything including service,staff, set-up, dinner,and alcohol. You're also provided with an event coordinator for the wedding when you book so a wedding planner isn't... Read More entirely essential. We hired a "day-of" wedding planner just to tie in the loose ends on the actual day which actually was very helpful! The bridal suite is complimentary for the wedding night but if you want to get ready in the suite (hair, makeup etc) you'll have to book for Friday night as well which adds to the bill considering that the Presidential suite is the most expensive room in the hotel. The entire venue was beautiful and the service was top-notch. While not the best budget wedding venue for us it was worth every penny and would do it all over the exact same way.
---
Gorgeous Venue
Reviewed on

10/30/2014
Deidre S
We had both our Ceremony & Reception in the Grand Ballroom, and it was nothing short of amazing! The room itself is so beautiful, hardly any extra decor is needed. Linsey helped make our big day perfect beginning to end.
---
Perfect!
Reviewed on

10/15/2014
Natalie D
I used The Westin Columbus for my wedding this past August and everything was truly perfect! Linsey and the entire Westin staff went above and beyond to make my entire wedding experience one to remember! Linsey was so easy to communicate with, she would always reply to my many... Read More emails right away and literally listened and followed through with every one of our requests. The Westin Columbus is a well oiled wedding machine! I know they do so many wonderful weddings and we could tell by their precise service and excellent care. The best part is I did not feel like 'just another wedding' to them, I could tell they really cared for us and every staff member we met were genuinely kind, it was so awesome! It is such a great feeling to look back at our wedding and smile because not only was The Westin Columbus a beautiful venue but a truly awesome experience! Thank you, thank you, thank you!!!
---
The Westin Works!
Reviewed on

8/28/2014
Sara H
Comfortable accommodations, great convenient location, the front desk and room service staff were awesome. The room block price made it more reasonable compared to other hotels downtown. It's so pretty in there! We blocked rooms there for my brother's wedding and ours!
---
Thank you, Westin!
Reviewed on

8/10/2014
Sarah b
The Westin was amazing!! We could have not asked for a more perfect venue for our wedding and reception. Upon first seeing the space and meeting with the Westin staff, (Craig and Linsey are the event coordinators), we knew the Westin was right for us. The hotel itself is... Read More beautiful, with marble floors, warm lighting, and stained glass windows--breath taking! Craig and Linsey were very professional, yet fun and easy to work with. The entire staff was flexible and worked closely with us on every detail: We were able to modify and personalize anything and everything we wanted, and each staff member worked hard to make sure not only my husband and I, but all of our guest, had all they wanted or needed. The ceremony and reception went off perfectly, and all the small, personal touches and details meant so much. I can honestly say there is nothing more I would have wanted--we are forever grateful for the Westin and its amazing experience and staff--espcially Linsey and Craig!! Thank you from the bottom of our hearts!! Sarah and Sehul xoxo
---
Thought of everything
Reviewed on

8/01/2014
meg k
My gosh, you guys. The staff at the Westin Columbus were absolutely perfect. I was pretty clueless when it comes to wedding planning, and Linsey Bruce (Event Manager) was the most helpful and easy to work with person I've encountered in a long time. She made smart and valuable... Read More suggestions, she had the day running perfectly on time and beautifully orchestrated, and I cannot think of a single way in which it would have been easier. She really thought of everything and guided me through a process that I had formerly considered too intimidating to touch on my own. We are still getting compliments on the food, the staff, the atmosphere, the wedding itself. I chose the Westin because it is stunning inside, and I wanted a place that would be all-in-one (I did not want to deal with outside vendors or coordinate any more pieces of the puzzle than I absolutely had to). Our guests are still talking about the service delivered by the Westin. If I had to do the whole thing over, I would choose the Westin again in a heartbeat.
---
Meet The Manager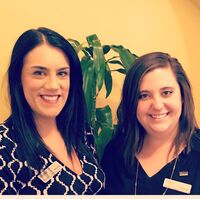 Natalie Klein and Kathy Johnson
Together we have over 10 years of experience working with couples to make their wedding day special. We will be by your side through the entire process and help you make the most of our unique space. We look forward to meeting with you to assist you in creating your dream wedding! Congratulations, Natalie and Kathy