Home

Westin Columbus
About this Vendor
Inspired by the latest styles and trends, as well as your unique tastes, our Westin wedding specialists meticulously attend to every detail of our guests' special day. With personalized attention, our experts enable the guests of honor to simply revel in the joy of all celebration.
Amenities + Details
Amenities
Handicap Accessible

On-Site Accommodations

Indoor

Reception Area
For more details about amenities, please message the Venue.
Ballroom, Historic Venue, Hotel
Food + Catering, Planning
Contact Info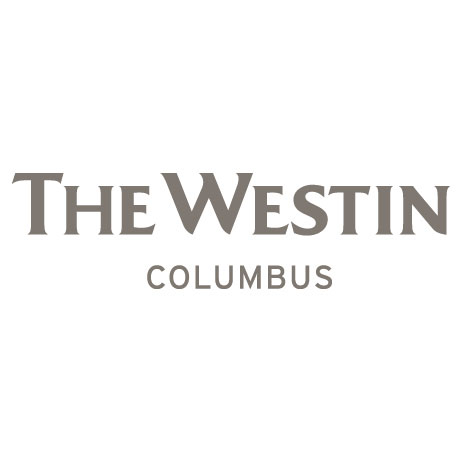 310 S High St, Columbus, OH
Everything I could have asked for AND MORE!!
Reviewed on

9/15/2013
Rebecca K
I was raised in Columbus, but have lived in Manhattan for almost the past decade. After being away for so long and knowing the level of service and quality of service that is expected and provided in New York I was very apprehensive about having my wedding in my home town not knowing any vendors firsthand. All of my vendors aside from my invitations were from local Columbus vendors . . . and in the end the only vendor I had a problem with was the one that was New York based! The Westin, Linsey Bruce in particular, spent countless hours planning and ensuring my event was PERFECT. She went above AND BEYOND anything I could have possibly asked for. From ensuring the food at my kosher-style event was better tasting then any non-kosher event I have ever attended, to trying a new format with the room that she had never done (that ended up perfect) to make me happy, to helping us with our overlays, answering my 5 billion phone calls and emails, making sure we did not miss any detail and ensuring the actual evening was PERFECT, I have never in my 8 years being in a client facing role dealt with anyone and any staff with such a level of professionalism and is so good at their jobs. The Westin is literally the Pierre of Columbus and I would recommend it to anyone and EVERYONE. My lighting (who was done by an external vendor, Keith Davis at PSAV, who the Westin uses exclusively for lighting and draping) was something all my guests were talking about. The food was EXCELLENT and creative -- the chef went above and beyond to think of creative non-meat alternatives for us, and our guests were wild about all of our choices. The turnover of the ballroom was flawless, quick and organized. The service, servers, bar tenders, hotel desk staff, etc. were beyond accommodating and nice. I could not have asked for anything more! My wedding was PERFECT... and I am a perfectionist who does not use those words lightly. Thank you to Linsey, Keith, Elsie and everyone else at the Westin for making sure our wedding was perfect!!
---
April 18th wedding
Reviewed on

4/24/2014
Caitlin C
I was married at The Westin Hotel on April 18th. I couldn't have imagined my wedding anywhere else. From the first time we walked in there I knew it was where we were going to be married. The staff there was great and kept in touch with me though out our long engagement ( a year and a half) I started off with Craig and he emailed me back with all my hundreds of question I had in the beginning. From there we got in touch with Linsey who was incredible. No matter what sort of questions I had, day or night, I got a response. She also was able to remind me of little details that I would forget. Even the valet was great. They remembered the names of my wedding party and family the entire weekend! The ballroom was put together so beautifully without having to worry about a thing on the day of. I was continuously checked in on by Linsey and her staff and informed about everything taking place that day. The room (presidential suite) that I stayed in the night before and night of was great! Huge and beautiful. I will definitely be staying at The Westin again and would recommend anyone to stay there or celebrate their wedding there! I couldn't imagine my wedding being anywhere else or going any smoother.
---
Beautiful Ballroom, Great Location
Reviewed on

3/26/2014
Lily H
For a beautiful traditional wedding in a historic landmark, check out the Westin on High. Not only is the venue wonderful, but the staff was great! While the pictures of the venue are gorgeous, you really must go to the Westin and experience the whole place. One of the most important features for us about this location is the presence of only one ballroom. This means on your wedding day, you will not be listening to another party's music. In addition, the venue was one of the few hotel venues that included the alcohol in the food price. Speaking of the food, the four dishes we tried were delicious! Not to mention the delicious sides we got to choose from. Honestly, I was concerned when Linsey told me they had a new chef. Once we had the food, those concerns flew out the window. During our tasting we tried four entree and four starches. The choice was not easy but the peppercorn crusted filet melted in your mouth and the sun dried tomato pesto salmon was so meaty. Even our children's meal was great; one of the groomsmen even stole some mac & cheese. The food and venue are not the only places I have to compliment the Westin. Their staff, especially Linsey and Craig, were fantastic. Prior to our event, we emailed Linsey (and sometimes Craig) about everything. We asked them so many questions from what sequence works best for the reception to cancelling a room for one of our guests. Only slight inconvenience for our guests was we had to change the type of rooms in our block. However, Linsey was very quick in adding/changing rooms. They genuinely catered to us as if we were their one and only priority. All of inquiries were answered very promptly (1 - 3 days) prior to the wedding. Afterwards there were times when it took a litle longer, but that is expected. On the actual day, Linsey and the banquet staff moved with our DJ and speech time. Despite a detailed schedule on when main entree would start, we definitely went ahead of schedule. I can only credit our banquet manager, Elsie for why I was able to enjoy my reception. Our cupcake was delivered for our guests without my needing to remind anyone. They had our faux cake stored for us to pick up the next morning. Now alcohol, our bartender was amazing! I was concerned with only having one person tending our bar, but I shouldn't have been. My guests gave me so many compliments about her. How she had a drink ready for repeat guests and could make so many different types of fun drinks.
---
Gorgeous Venue
Reviewed on

10/30/2014
Deidre S
We had both our Ceremony & Reception in the Grand Ballroom, and it was nothing short of amazing! The room itself is so beautiful, hardly any extra decor is needed. Linsey helped make our big day perfect beginning to end.
---
Perfect!
Reviewed on

10/15/2014
Natalie D
I used The Westin Columbus for my wedding this past August and everything was truly perfect! Linsey and the entire Westin staff went above and beyond to make my entire wedding experience one to remember! Linsey was so easy to communicate with, she would always reply to my many emails right away and literally listened and followed through with every one of our requests. The Westin Columbus is a well oiled wedding machine! I know they do so many wonderful weddings and we could tell by their precise service and excellent care. The best part is I did not feel like 'just another wedding' to them, I could tell they really cared for us and every staff member we met were genuinely kind, it was so awesome! It is such a great feeling to look back at our wedding and smile because not only was The Westin Columbus a beautiful venue but a truly awesome experience! Thank you, thank you, thank you!!!
---
The Westin Works!
Reviewed on

8/28/2014
Sara H
Comfortable accommodations, great convenient location, the front desk and room service staff were awesome. The room block price made it more reasonable compared to other hotels downtown. It's so pretty in there! We blocked rooms there for my brother's wedding and ours!
---
Thank you, Westin!
Reviewed on

8/10/2014
Sarah b
The Westin was amazing!! We could have not asked for a more perfect venue for our wedding and reception. Upon first seeing the space and meeting with the Westin staff, (Craig and Linsey are the event coordinators), we knew the Westin was right for us. The hotel itself is beautiful, with marble floors, warm lighting, and stained glass windows--breath taking! Craig and Linsey were very professional, yet fun and easy to work with. The entire staff was flexible and worked closely with us on every detail: We were able to modify and personalize anything and everything we wanted, and each staff member worked hard to make sure not only my husband and I, but all of our guest, had all they wanted or needed. The ceremony and reception went off perfectly, and all the small, personal touches and details meant so much. I can honestly say there is nothing more I would have wanted--we are forever grateful for the Westin and its amazing experience and staff--espcially Linsey and Craig!! Thank you from the bottom of our hearts!! Sarah and Sehul xoxo
---
Thought of everything
Reviewed on

8/01/2014
meg k
My gosh, you guys. The staff at the Westin Columbus were absolutely perfect. I was pretty clueless when it comes to wedding planning, and Linsey Bruce (Event Manager) was the most helpful and easy to work with person I've encountered in a long time. She made smart and valuable suggestions, she had the day running perfectly on time and beautifully orchestrated, and I cannot think of a single way in which it would have been easier. She really thought of everything and guided me through a process that I had formerly considered too intimidating to touch on my own. We are still getting compliments on the food, the staff, the atmosphere, the wedding itself. I chose the Westin because it is stunning inside, and I wanted a place that would be all-in-one (I did not want to deal with outside vendors or coordinate any more pieces of the puzzle than I absolutely had to). Our guests are still talking about the service delivered by the Westin. If I had to do the whole thing over, I would choose the Westin again in a heartbeat.
---
Perfect!!
Reviewed on

7/14/2014
Could NOT have been any happier with our experience working with the Westin Columbus. Professional and organized, our reception went like clockwork. We had 30+ rooms of guests and every single person said their stay was wonderful. The hotel made them feel welcomed and the amenities were plenty to where they didn't have to leave the property!!! Guests still bring the evening up to us when we see them!! The historic ballroom is absolutely beautiful, it provides a form of elegance that cannot be found elsewhere in central Ohio. We did a plated dinner which was also wonderful. Linsey Bruce was our coordinator on location for the Westin. She was great to work with and we knew everything would work out great in her hands. She was very organized, explained everything clearly, and was very helpful with suggestions. The evening and experience will be looked back on with amazing memories. Thank you Westin Columbus for the wedding reception of our dreams!!!
---
Wow Westin
Reviewed on

7/02/2014
Claire G
We selected the Westin as our ceremony and reception venue. It was very important us that our guests experienced a transformation from the ceremony to the reception and that they did not feel like it was "just another hotel wedding." I can honestly say they took my breath away and the whole presentation truly exceeded our expectations. The grand ball room is beautiful, in its own right, so I also found it nice that decorating with flowers/table numbers, details etc. was best simple and understated. This was great on my budget but it did not appear we spared any expense! The staff was phenomenal. They went above and beyond catering to our needs and the event team: Craig Temblay and Linsey Bruce are wonderful/so easy to work with! The food was delicious/hot and memorable. My guests are still commenting on how beautiful the event was and how pleasant/professional the entire service staff was. We evaluated a number of potential venues and from the beginning the Westin really stood out. We would highly recommend this venue to anyone and we could not be happier with our wedding experience. Start to finish .. this beautiful hotel and staff made our wedding dreams come true!! Kudos, Westin! You have an extremely happy/loyal customer for life!!
---
Perfection!
Reviewed on

6/20/2014
Rachel Y
This venue is a fairy tale, and there are not enough words that can express how happy we were with our decision in choosing The Westin. We checked in of Friday the weekend of the wedding, and everything was perfect till Sunday at checkout. Everything went smoothly without a hiccup, and The Westin and Linsey Bruce made sure of it! The Hotel/ball room are just gorgeous and everything we had dreamed our wedding to be. We had lots of food options(cheese/meat station & late night snacks), and from what we had time to eat was amazing, and the guests loved it too! Even though they are a full service venue, I hired a wedding planner to assist me with everything due to my school/work schedule. Linsey and her worked together towards the end, and the day of it was so nice to see Linsey check in often and make our night so special! I would do this weekend all over again, because the hard work that everyone put into it was beyond my expectations! We put passion and hard work to everything we do, and it was heartwarming to see others perform that way for us. I can't wait for the next time we get to go to The Westin!
---
SO happy we chose the Westin for our wedding!
Reviewed on

5/30/2014
Kristin M
We were married at the Westin in April and had such a great experience!! Linsey Bruce is so great to work with and the Westin staff in general was fabulous. I am type A and ask 5000 billion questions and Linsey quickly answered all of them and put me at ease. She is super responsive, organized, and resourceful. I also worked with Craig a bit in the beginning and he is great too. Although we had a wedding planner, I think if you had your ceremony at the Westin too, you really wouldn't need one! We had many compliments on the food (especially the scallop appetizers and mahi mahi for the entrée) and the drinks, as well as the service. Anna, who is the head of catering, was awesome. The only small issue we had was more with the front desk staff and them forgetting to hand out Welcome bags but Linsey swooped in and helped the situation! Advice for any brides/grooms- recommend your guests to book suites ASAP. They book up fast and are only $20 more to upgrade. The standard rooms are pretty small. Also, get the upgraded lightening- it's so worth it in that room! We were also happy that we did the brunch. We looked at many other hotels downtown to have our wedding at and for the price and the elegance of the room, I really don't think you can beat the Westin! We are so so happy we got married at the Westin and would highly recommend it!!
---
Exceeded My High Expectations-Magnificent Experience
Reviewed on

3/13/2014
carrie s
The WESTIN exceeded at everything. We have many out of town guests, this was our venue for both the wedding and reception. The day we contacted the WESTIN to book our date, we sat down and discussed packages (what came with each) and options. I was relieved at how very clear the set pricing is so NO Surprise up-charges or extras. We were given options for any needed upgrades and the staff went above and beyond to make this day the best of our life. The tasting to plan our menu was an event in itself, my parents were so pleased and excited, none of us could wait, the food was beyond anything "wedding" experience I have ever had, and it's truly the best food at any fine dining restaurant. I have a special diet which they accommodated without a blink, they are Gluten Free in everything, and the food itself was 5 star rating, while they made my food special, they never gave up quality and taste. I wanted a Fruit Presentation on a dessert table because i don't eat sugar, and they made an amazing fruit tree it was spectacular, ornate and set as beautiful addition in the ballroom. We had our wedding and reception in the Ballroom. This room is set apart from any other. Its marble floors, mirrored wall, stained glass windows, amazing drapery, and the lighting is trimmed around the room perfectly, everything is sparkling and the room needs no decorations. The WESTIN provides the centerpieces, table linens, chairs, all glassware, flatware, china, bar, etc...Oh yea that's included in the set pricing. Our guests and we were treated like royalty, by every staff member. We were shown the reception rooms before guests were let in to make sure it was set to our standards, and again they exceeded and continued to impress me with the details. The cocktail area is outside the ballroom, and on the balcony, which is a beautiful scene of the hotel and is picture perfect. The WESTIN also holds only 1 party on that level, so no "crashers". We were granted the presidential suite for our wedding night and surprised with complementary champagne and fruit in our room when we returned with a beautiful card. The morning after we also arranged for breakfast/brunch before guests left. Special dietary requests again, all accommodated with ease and perfection, the staff had it set beautifully, and nothing lost with their attention to detail, while giving excellent service. It was a worry free experience, and not any issue, except our own when we realized we did forget the Challah (blessing of the bread) and Linsey the wedding planner, ran across the street to the kosher deli and found us some. Now that is some dedication and customer service! I want everyone to have the perfect wedding like us! The WESTIN delivers, hands down the Very Very best in everything. Feel like a Queen and King, it's once in a lifetime! We sure did, and our guests still rave about their experiences there as well. It's the worry free, attention to details, and sparkle that make this place the very best choice, and honestly, there is no competition. The WESTIN and Staff are in a League of their own!
---
Outstanding Venue
Reviewed on

2/25/2014
Dina F
We held our bridal shower and wedding reception at The Westin Columbus. Throughout the entire process we and our guests were treated as royalty by the staff; especially Linsey our Event Coordinator exceeded our wildest dreams with vast options and suggestions from previous outstanding venues. The staff professionalism was unsurpassed. We would highly recommend The Westin Columbus for all of your event needs. Our special thank you to Linsey, Craig, and the staff for a wonderfully rememberable event.
---
Westin - beautiful venue and wonderful service
Reviewed on

1/20/2014
Lauren F
I had my wedding ceremony and reception at the Westin. Everything was PERFECT! Linsey did a phenomenal job planning and assisting in all the details of the day. I felt like she took the time to get to know us and help us plan a day that was just for us. The ballroom speaks for itself, it is breathtaking; however, it is the personal service that sets it apart. Everyone at our wedding complimented the food and drink. This is not your typical "wedding food" it was delicious. It was a plated dinner where everyone was served quickly. The wait staff and the kitchen staff were fantastic. As soon as I walked into the room I knew I could see myself getting married here. Still I could not believe how beautiful it looked the day of the wedding. My mom had worked on various little details to personalize the wedding and Linsey made sure they were all put in the right place. Linsey even made it a point to get my mom early to show her the room before all the guest came in. It was a small gesture that meant a lot to my mom and is a prime example of how Linsey went out of her way to make our day perfect. During our reception my cousin pulled my husband and I aside. He introduce us to a couple that just stopped by as they were celebrating their 10th anniversary. They were married at the Westin Dec. 27th, 2003 and said they had the most perfect day, loved the Westin, and just wanted to wish us all the best. They gave us a twenty and said the first celebration drink was on them. My husband and I have already said we will do this for our ten year. Just another example of how special a venue to have your wedding!
---
Beautiful Ballroom, Excellent Service!
Reviewed on

1/05/2014
Allie V
My husband and I recently got married at the Westin Columbus. We worked with Linsey Bruce who did a great job making sure that all of our needs were met and our day ran smoothly. Everyone says that something is bound to go wrong at your wedding and I can say that we had everything go perfectly. The ballroom at the Westin is beautiful and does not require a lot of your time and effort to make look pretty. The staff is professional and friendly and did a superb job at the wedding reception. Our one issue was with our guests making reservations through the hotel. We were given a wedding hotel reservation rate and some guests had issues booking rooms in the wedding block and at the price discussed. All issues with the hotel reservations were resolved prior to the wedding but was it was an unnecessary headache when we could have been focusing on other wedding details!
---
Love!
Reviewed on

11/06/2013
Melissa H
Everything was wonderful, the food, the staff, the ballroom, the hotel rooms. The only issue we had was working with Linsey's schedule. She was not flexible. So if you go with this place, make sure you work with Craig, he is great!
---
A perfect wedding day!
Reviewed on

11/05/2013
Atalie S
The Westin Columbus, combined with our other vendors gave me and my husband the perfect wedding day! Linsey was great to work with from meal choices, to scheduling our tasting on a Saturday even though she had a wedding that day, to working out the seating chart, letting me rearrange where our seating card table was, giving me advice in just about anything I asked her! The venue speaks for itself- gorgeous, elegant and timeless. Wedding day was perfectly executed, staff took care of breakdown and putting our cards in the bridal suites safe and gifts in the room. From morning to night when we had champagne and strawberries, the Westin knows how to throw a classy, tasteful and elegant affair.
---
Day after wedding brunch
Reviewed on

10/04/2013
Christina K
My husband and I got married on September 1st of this year. Al though we did not have our ceremony and reception and the Westin we did stay at the Westin on the night of our wedding along with our friends and our family. With the amazing help of Linsey Bruce all of our rooms were properally reserved, clean and very comfortable. When my husband checked in they said they no longer had the corner king suite available and they had to upgrade us to the presidental suite! Wow! It was beautiful and such a nice surprise. Linsey had chocolate cover strawberries and champagne delivered to us. What a sweet heart! The following morning we held a brunch in the lobby of the Westin. We had an omelet station and once again Linsey coordinated everything perfectly. We actually had extra guests attend the brunch and they were able to accomidate everyone very quickly. The only complaint I would have is that the front desk did not pass out our welcome baskets to our guests as they arrived for check in. It's unfortunate that my in laws went through the hasstle of making the baskets and they were probably just thrown away. Over all it was a good experience and if I were planning an event I would be sure to ask for Linsey Bruce, she made the experience so amazing and less stressful. THANK YOU LINSEY!
---
Richey-Betts 2013
Reviewed on

10/02/2013
cherie r
I cant say enough good things about the The Westin 1) The Ballroom is amazing...beautiful enough to stand on its own which allows you cut down the decor budget.. cause it aint cheap but so worth it 2) The service is 5 star bartenders remember your guests drinks and are mixing them as soon as they arrive at the bar ( many of my guests commented on this) 3) Linsey is the current event manager and she is amazing ! She returns emails in a timely fashion and is very hands on with her brides and she knows the bridal business in Columbus. I said to my new hubby I cant image she treats all of her brides like this! The Pinnacle of customer service 4) The food was great, they go out of their way to season to the taste of the bride and groom...we like flavor and they delivered the Prime Rib was the best I have ever had !
---
Wonderful Experience with The Westin
Reviewed on

10/02/2013
Gracie W
Both my ceremony and reception was hosted at The Westin, and I am happy to report that both were flawless. Especially given the fact that the event staff had to flip the room during cocktail hour, the overall effect and details alike were everything I'd hoped they'd be. My mom was very involved in planning since I was out of town for the majority of my engagement, but she was very impressed with Lindsey (the event manager at The Westin) and the rest of the staff. Although I interacted with them less, I also found them very easy to work with. I highly recommend using The Westin as your venue. And don't hesitate to host both the reception and ceremony there! I had misgivings at first, but it ended up being so much less stressful for me and for my guests to stay in one, beautiful place.
---
Dreamy Wedding Venue
Reviewed on

9/03/2013
No N
I have dreamed of my wedding since I was a little girl. The Westin Columbus Grand Ballroom totally fit the bill. It's the most beautiful room - marble floors, floor length windows, really high ceiling. It's a historic building! Linsey was there supporting us each and every step of the way. She really is amazing at her job! She responded quickly to emails and the never-ending questions I had leading up to the wedding. The service was great during the reception - the bar staff and waiters were a delight, very professional, kind and courteous. Everything was simply perfect. We loved the tuscan table, the room looked fabulous in all its glorious-ness, dinner was super yummy (we heard from many that it was awesome steak!) and we overall had a splendid experience. Our hotel room was perfect, loved how close it was to the reception hall. I didn't have to worry about a thing because Linsey took great care of us. It was a very magical day for us and Linsey helped us in a big way by making the reception amazing!! We would recommend the Westin Columbus to anyone who's newly engaged and looking for a classy, elegant reception hall.
---
Perfect fit for my Wedding Fairytale
Reviewed on

9/03/2013
Becca G
The Westin's grand ballroom is an unbelievable room. Every photograph friends took there is something beautiful in the background! I did not have to worry about one thing on my wedding day because I knew it was all being taken care of! My husband and I ate and danced at ease because of how well everything flowed. I felt special, taken care of, and like it was about me and my husband-something every bride wants AND needs :) Our stay was lovely, my bridesmaids LOVED the bridal suite, and the food was delicious! Very happy start to finish!
---
My fairytale wedding day!
Reviewed on

8/30/2013
Tiffany
I cannot rave enough about the Westin hotel and its impeccable staff. They helped us so much during the planning process and always got back to us quickly with any questions. We decided to have our ceremony and reception in the beautiful ballroom. The ballroom is naturally so gorgeous so no decorating is needed. The staff catered to our needs and made sure everything looked exactly what we had in mind. The food was so good!! My guests were impressed. Everything went off without a hitch and I believe it's because my husband and I decided to go with a professional venue with professional vendors. That really makes all the difference. I literally just sat back and relaxed on my big day. Thanks so much Westin for making my dream wedding come alive!
---
My dream wedding!
Reviewed on

8/07/2013
Emily D
I cannot think of another place where I would have wanted to have my wedding reception! The Westin was the first venue I looked at, but I knew it was the perfect reception venue right away! The wedding coordinator, Linsey Bruce, was very helpful and was super responsive whether by email or phone. The ballroom is so gorgeous and everything came together perfectly for my big day! The staff at the Westin does a great job making sure everything goes seamlessly the day of. As a bride who has planned most of the wedding myself (I did not hire a wedding planner or day-of coordinator), it was great to be able to know that I did not have anything to worry about on my wedding day - the staff at the Westin had everything covered! I highly recommend this venue to any bride who is looking for a classic, timeless, and elegant wedding venue!
---
Send Message