Home

Whitby Castle at Rye Golf Club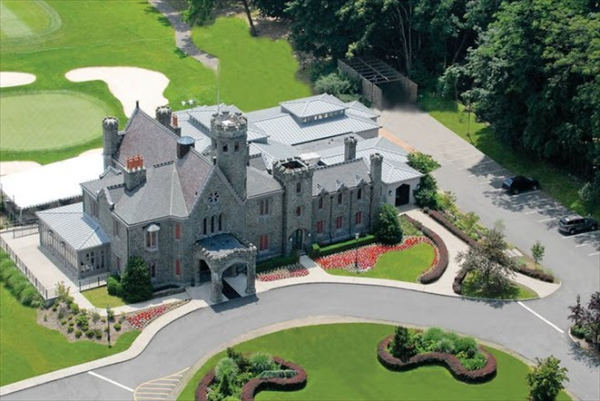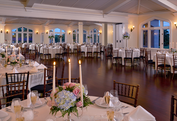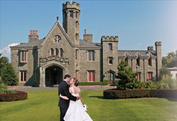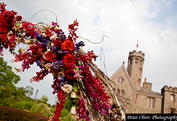 About this Vendor
A Fairy Tale Setting for Magical Events
Whitby Castle is set on 126 acres overlooking the Long Island Sound in Rye, NY. This timeless turn-of-the-century castle boasts breathtaking views of Milton Harbor and grandiose ballrooms all while being secluded on a manicured golf course.
Amenities + Details
Amenities
Handicap Accessible

Liability Insurance

Indoor

Reception Area
For more details about amenities, please message the Venue.
Ballroom, Waterfront, Country Club, Castle, Historic Venue
Bar + Drinks, Food + Catering, Planning
Contact Info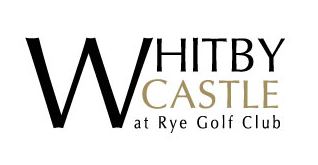 330 Boston Post Road, Rye, NY
Spectacular venue, beautiful view
Reviewed on

7/16/2013
denise b
We were very happy with Whitby Castle at the Rye Golf Club for our wedding. The service was top notch, the food delicious and the setting was extraordinary. We were torn between a few other vendors located on the shore and opted for the castle, just because of its sheer... Read More magical glory. Just driving up to the castle you know that something is special. Thanks, Whitby Castle, for making our wedding fit for a princess (and prince)
---
Mother of the Bride
Reviewed on

5/23/2012
Joyce M
Our daughter's wedding was at Whitby Castle, May, 2012. From the moment we saw it, we knew the wedding had to be here. The Castle and location are amazing and magical. The setting for a wedding couldn't be better. We worked with Andrew Richter, Director of Sales. He was... Read More great to work with - so helpful, offered great advice, did not pressure us. He responded immediately to every question. He was so organized - I was able to relax and know that everything was in great hands. Everything went perfectly. The day was glorious - we had the cocktail hour outside. The hor d'houerves were everything Andrew said they would be. Everything was delicious and plentiful. The food at the reception was outstanding It was like food at a fine restaurant, instead of the usual wedding fare. Everything was served beautifully and was delicious. Even the wonderful wedding cake (from LuLu) was served on a beautifully decorated plate. The servers were polite, friendly and efficient. We were so happy with every element of the wedding - HIGHLY recommend Whitby Castle. Check it out.
---
October Wedding
Reviewed on

10/28/2015
Francesca F
Beautiful wedding and Ralph was fantastic! He took care of everything! I wish the bridal attendant was more proactive, but she was doing other tasks. Everyone had a great time and the food was excellent. Cocktail hour needs more space- they shouldn't set it up in the... Read More hallway.
---
A fairytale
Reviewed on

10/22/2015
Christine D
Whitby was the 2nd location we looked at, because I knew right away it was perfect for us. The castle is beautiful and had all the elements I've ever wanted, from the suits of armor and fireplace to the moulding on the ceilings! I loved the history too but what blew us away... Read More was the food, Lessings did such an amazing job, guests had great compliments. Working with Linda was great, she really did everything I asked for, no matter how far out it was. The waitstaff was also great, they made a positive impression on me and the guests. I even got a recipe from them when I asked after we picked up the top of the wedding cake next day!
---
Reviewed on

10/02/2015
We had both our ceremony and reception and Whitby Castle in September, 2015. We can't say enough positive things about our experience with Whitby. The setting is lovely with views of Long Island Sound and the venue has been recently renovated. The bridal suite is large and... Read More very comfortable - perfect for the bride and bridesmaid to get ready in a relaxed environment. We received many rave reviews from our guests about the excellent food from the tasty appetizers to the perfectly prepared entrees. The staff at Whitby is outstanding. Linda was very responsive and professional. Ralph, our Maitre d' was very attentive; constantly making sure that everything was as we wanted. The best thing about Whitby is that they take care of all the details on the wedding day and you can truly enjoy the event.
---
Reviewed on

9/17/2015
Christina S
HORRIBLE!! Had a wedding party there, 125 guests. After they had my $ I was shuffled around. Linda who I worked with all along to plan the event, announced the week prior she would not attend, that she had a marathon the morning after. I ended up meeting Ralph the new Maitre D... Read More 24 hours before my party. He announced us 20 minutes late, had our guests awaiting our introduction, for 20 minutes! No exaggeration! They actually took their seats again wondering where we were. 20 minutes! He DID NOT FOLLOW the timeline he asked we provide noting introductions/dinner/dances etc. But he gladly accepted the envelope of a few hundred dollars in cash, I was TOLD to have ready for him at the end of the evening though! The waiters for our wedding did not know what the 2 dinner choices were, a guest told me afterwards. How do you not know what 2 (2!!!) choices are? A guest was asked what she'd like for dinner, so she asked what her choices were, and he said "I DONT KNOW!" So embarrassing! An elderly family member asked for a 2nd piece of bread & the her waiter said "I already gave you one." RUDE! The place sells itself, because it's a castle on manicured grounds. Food improvement, it was fine at the tasting but sub par when the chef had to cook for 100+ guests. Service in the gutter, for the price, I'd recommend any bride to find another castle/venue. It's not worth the stress last sec. Disappointed.
---
Unforgettable reception
Reviewed on

9/12/2015
Rachel M
Our reception was at the Whitby almost two months ago and my husband and are so thrilled with how everything turned out. The space speaks for itself, and our guests were raving about how gorgeous it was. The staff was wonderful, especially the sales manager, Linda. They were all... Read More very patient and accommodatimg during the planning process. On the day of our event, everything went smoothly and the staff was by attentive. We were impressed most by the food. Although the tasting was fantastic, we were skeptical about the turnout of the food when cooked in mass. However, we were pleasantly surprised. Our guests couldn't stop talking about how great the food was-every person enjoyed their dinner and nothing was overlooked, cold, or dry. Very impressive. Food was delicious! The Whitby was outstanding, on all fronts and I highly recommend holding your reception at this venue.
---
Wonderful Experience
Reviewed on

8/19/2015
Bonnie T
I recently got married at Whitby Castle and had a wonderful experience. The team was attentive from the beginning and responded to all emails and calls right away. On the day of, the crew were made sure everything was in order and worked with my bridal party to make sure... Read More everything to my liking. I have to give special thanks to Linda, Ralph (who's motto which he expressed to me every time I had a question was "your day, you way!), and Will!! They were awesome. Im still hearing about how wonderful the staff was and how much fun every had!!
---
Reviewed on

5/05/2015
Christina P
I have been dying to write a review because I am so grateful for this past weekend. The Whitby Castle is by far the best place I've ever been to for a wedding, and I'm the Bride! I have been a guest to many weddings at various locations but the staff does not compare to those... Read More at the Whitby Castle. They go above and beyond your expectations. They have all really made my day magical. Sean, Ralph, and Linda were very helpful in every way possible. Linda was with me every step of the way, keeping my husband and I on track from the day we booked until the day before the wedding. Jasmine and Lisa were my attendants and they are both sweet and helpful young woman that made my day so much more relaxing. The delicious food was made by Chef Cliff. From food tastings to cocktail hour to dinner, he made sure we enjoyed every bite! My advice to the new bride(s)-to-be, please know what you want or at least have an idea and be organized to make their work a little easier. But knowing Sean, Linda, and Ralph, they will do their best to accommodate your every need and work with you to make your dream wedding come true. -Christina Zaphire
---
Great wedding!
Reviewed on

10/28/2014
Julia L
My husband and I booked our wedding at Whitby a couple of years ago when we got engaged. It was initially very stressful as the venue went through a series of management changes but as soon as Lessings took over, everything changed. We could've have had a better experience... Read More working with Sean, the GM for Whitby, and Lisa, the sales manager and coordinator. They were incredible. The chef was also fantastic and put us at ease when we went for our tasting. The white glove service was impeccable and we were so happy that everything worked out perfectly. Sean and his staff the night of were incredible. A few things came up with our vendors and they handled it for us so we didn't actually know anything had happened until after, which was a huge weight off of our shoulders. We couldn't have been happier with the service and helpful staff. We want to go back and do it all again!
---
A Dream Come True..
Reviewed on

10/24/2014
Amy G
Our wedding at Whitby was exactly that.. our DREAM wedding! From the moment we first saw the castle, we knew it was special. Elegant, classy and a dramatic background for photos! What was beyond my imagination was how excellent the service was. We were treated so well... Read More throughout the planning process by all of the staff. Our coordinator, Samantha, was amazing to work with! So helpful and nice-- she really went out of her way for us. Every time we visited Whitby throughout the planning process, we were treated like royalty! The day of our wedding was magical-- the food was OUTSTANDING, the drinks kept flowing all night, and we were very well taken care of! Lisa (maitre d') was also super nice. She even carried my train all around while we were taking photos! The manager, Sean, went around to every table to make sure our guests were happy-- which we really appreciated. Numerous guests continue to tell us how much they enjoyed everything! Overall, this place is the BEST! We could not have asked for a more perfect venue. I wish we could relive our beautiful wedding day!
---
PERFECT Wedding Venue
Reviewed on

8/29/2014
Jessica C
One of the best decisions we made was having our reception at Whitby Castle. Samantha is the person who helped coordinate our wedding and is the main reason we booked with Whitby (aside from the fact that it's a gorgeous castle!). I should also note that Whtiby just had major... Read More renovations done before our wedding took place. They added stunning hardwood floors to the ballroom and hallway, moved the bridal suite upstairs (check out the pictures online because it's unbelievable) and are adding a groom suite. The groom suite wasn't ready when we had our wedding but we really didn't care because everything else was so top notch. When looking for our reception venue we looked at over 20 different locations, including Castle on the Hudson, the Delamar, Inn at Longshore, Tappan hill Mansion, Beckwith Pointe, and so many others. Whitby was, hands down, the best venue for us. It offered a stunning and elegant setting for our wedding, without being pretentious, and Samantha was the most helpful and organized wedding coordinator we could have asked for. We opted not to hire an event planner for the simple reason that we didn't need one. Samantha was so hands on that it would have been a waste to hire someone else. The food was outstanding! I can't say this enough. Chef Saladin met with us before the wedding to go through the menu we wanted. We ended up choosing foods that weren't on the traditional menu because we really wanted an Italian-style theme to our wedding. Chef Saladin didn't disappoint! He went above and beyond for us. Even our guest were giving him hugs! I could gush on and on about how amazing Whitby was but it's something you need to see for yourself. Definitely set aside some time to see Whitby if you're thinking of having your wedding in the area. If you want your wedding to be "the best wedding" your friends and family have ever been to, then definitely call Whitby.
---
Perfect Setting, Location for Wedding Reception
Reviewed on

10/20/2012
Sharon O
We held our reception here for almost 100 people. I have to highly commend Andrew Richter for taking care of our booking requirements and ensuring the whole night went without a single hitch. The venue's decor and atmosphere is very conducive to a special party/event/wedding... Read More and stood out amongst all of the other places we viewed. The food is absolutely delicious - in fact all of our guests commented on how great the food was and the staff were 'on the ball' all night.
---
Loved it! Couldn't have picked a better venue!
Reviewed on

8/06/2012
E B
So glad we chose Whitby for our venue. The venue is beautiful. The ballroom didn't feel like a ballroom at all given the number of windows that let natural light in. The cocktail hour on the deck was relaxed. The staff was attentive and celebrative. Most of all -... Read More working with Whitby was easy. Andrew Richter helped us every step of the way - suggesting dishes, timing for the wedding, coordinating with other vendors, and being incredibly responsive with any question we had. The entire staff was both professional and friendly. I highly, highly recommend this venue to anyone considering a venue in Fairfield or Westchester. Your event will be classy, memorable, and fun.
---
The Best Wedding Ever!!
Reviewed on

11/01/2011
Lori K
From the moment we stepped into Whitby Castle we knew this was the place for us! It was a bit cheaper than local yacht clubs, and did not have the "wedding hall/box wedding" feel that many of venues have in the area. The views from the terrace are incredible and the room is... Read More very classic and romantic. The planning process with Andrew was terrific, he was so responsive and flexible, and we trusted his option when planning the details. The food was incredible!! All of our guest raved about the food from start to finish and commented what a gem this castle is. You will no go wrong if you have your wedding here, the day was truly the best day of our lives.
---