Home

White House Mansion
Book Your Wedding with White House Mansion
---
A BACKYARD IN TULSA, OK
About Us
The White House Mansion in Tulsa, Oklahoma, invites couples to explore this sophisticated wedding venue for their upcoming ceremony and reception. The historic mansion provides lovely indoor options for a classical wedding event, accommodating up to 300 guests. Outdoor events are right at home at the White House Mansion as well.
The Ballroom. Vaulted ceilings and distinctive woodworking set the stage for a splendid affair in the ballroom. Renovated with reclaimed wood from an old bowling alley, the ballroom is a recent addition to the mansion.
The Solarium. Walls of windows flood this space with abundant natural light, allowing lovely views of the grounds. The architecture is simple and tasteful with whispered tones of the mansion's past.
The Fiesta Plaza. A gazebo marks the spot where bride and groom exchange vows on the Fiesta Plaza. An open-air ceremony in this space surrounds the couple with the graceful mansion landscaping.
On the Grounds. The covered patio appeals to many brides and grooms when planning an outdoor ceremony and the lawns of the White House Mansion offer grand opportunities for open-air events. In additional The Fiesta Plaza, choose from the front lawn or a wooded glen to exchange your vows.
What You Should Know
Southern hospitality and excellent service are hallmarks of events held at White House Mansion. The attentive staff, ever-charming and courteous, attends to every important detail to ensure that your wedding day is flawless.
The standard event time for evening events is eight hours and daytime events are six. The venue is available between 7:30 a.m. and midnight. Events held at White House Mansion include a number of amenities. The venue provides up to 300 chairs for both ceremonies and receptions. The facility also provides 25 round tables and six rectangular tables. If your event guest list is less than 120, the venue provides all setup, breakdown and cleanup services.
At the White House Mansion, your wedding event services are fully customizable. You are free to hire your own vendors for catering, beverage service, flowers, decor, photography and entertainment. The facility's liquor policy requires licensed and insured bartenders for alcohol service. The staff has compiled a list of preferred vendors if you need help choosing your service providers. On-site parking is available to accommodate events with 200 guests or more.
Extra Perks
Flexibility is inherent with the White House Mansion and its staff. Since the team understands that you are designing a wedding to fit your unique tastes and wishes, special requests are welcome. A number of extra services are also available to streamline your event.
Secure the service of an on-site coordinator to assist you with prior planning and day-of coordination
Venue can also provide florist and DJ services
Add white tablecloths to your package
Schedule setup, breakdown and cleanup services for larger events
Add additional time to your event
From the Vendor
Romatic Weddings at a Charming, Historical Mansion
This hidden treasure of Tulsa is situation on 10 acres of land, one mile off highway I-75. It has the country setting without driving the distance. Covered deck offers worry-free outdoor weddings and receptions. Customers can bring in their food, liquors and caterers. 300 cars parking lot.
Amenities + Details
Amenities
Bridal Suite

Handicap Accessible

Liability Insurance

Indoor

Outdoor - Not Covered

Reception Area

Wireless Internet
For more details about amenities, please message the Venue.
Backyard, Ballroom, Country Club, Estate, Historic Venue, Park
Bar + Drinks, Cakes + Desserts, Destination Weddings, Food + Catering, Planning, Rentals + Equipment, Service Staff, Transportation
Contact Info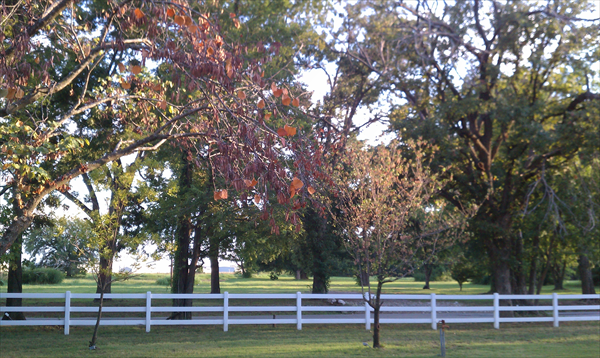 White House Mansion .... one terrific venue!
Reviewed on

10/31/2014
PARTY HOST....I had the pleasure of utilizingThe White House Mansion as a venue for hosting a PhD graduation party. HOSTING required that I have food, spirits, music, flowers, and guests! I arranged to meet Julia in order to have numerous questions answered and direction for... Read More managing the party. She was so fun to work with as she had several ideas to bring my vision to fruition! The house was clean, neat and ready for our decorations when we arrived for set up. Julia attended the evening, assisting with plate retrieval, directions, and questions; she was a delight! Food and visiting occurred in the east room with the west location saved for music and dancing. Fun, family, and friends...one terrific evening! Thank you, White House Mansion, for beautiful memories!
---
Great venue
Reviewed on

5/03/2014
Charles S
White House Mansion- First, let me start with saying the location is nice and remote, tucked away in a secluded area in Jenks, Oklahoma. The property itself is very elegant and classic. When having our wedding there we most enjoyed the timelessness of the venue and how it could... Read More be dressed up or dressed down and still be classy. We had other venues in mind however after meeting the property's owner Julia we could no longer look anywhere else. Julia went out of her way to make this one of the happiest days of our lives. During the ceremony Julia worked tirelessly to make sure things were working correctly and done in an orderly manner. Before the ceremony she kept in touch to let us know how things for our special night were progressing. The location is great, the staff is helpful, Julia is wonderful and the cost is flexible. I highly recommend having your event with White House Mansion.
---
Great
Reviewed on

7/14/2013
Melanie B
Loved that the venue was perfect for the ceremony and reception. They allowed open catering and were so helpful. The venue is beautiful.
---
Reviewed on

7/08/2017
My son and my daughter in law were married at the White House Mansion on Friday. Julia and Karen and the staff were terrific. I had several of our guests comment on how smooth the event went and how professional it was conducted. They managed our needs with great care and I... Read More am so grateful to them. The wait staff were always present checking to see if they could help with anything. We had purchased ice cream and after lunch they brought the ice cream out to the guests. This was a wonderful experience for my family. I will recommend the White House Mansion to others. Thank you again for the wonderful memories.
---
Reviewed on

6/05/2017
Rhiannon S
Very cool place for my wedding. Julia was easy to work with and always very easy to get ahold of. She has a couple rules to follow, but they are all respectable. I had a very smooth wedding and the planning went smooth as well.
---
Reviewed on

2/08/2017
Adam G
Karen and Julia are the bests hosts anyone could ask for. Their hospitality is first rate & they repeatedly went out of their way to make our event a success. This was our second year hosting a masquerade ball for 200 people at the White House Mansion, and the venue is quickly... Read More becoming a crowd favorite. We will certainly be back next year..
---
Reviewed on

2/03/2017
Darcy T
We had our New Year's Eve wedding at the White House Mansion. The location is perfect since it is in the city limits with nearby highway access and is close to hotels, restaurants, and nearby shopping. The prices for the venue are very reasonable and they are willing to help... Read More make sure that you get everything that you want and need. The owners are extremely helpful with answering questions and even stuck around on the actual wedding day to help then too. Overall, the venue is beautiful and the owner helped make sure that things ran very smoothly for us and that guests, family, and wedding party were all happy.
---
Reviewed on

10/31/2016
Rapha N
White House Mansion was everything we were searching for. From the picture perfect grounds, to the perfectly decorated rooms. Julia was a delight to work with, and incredibly helpful. She worked tirelessly to make sure we had the perfect night. I cannot recommend the White... Read More House Mansion enough!
---
Reviewed on

10/31/2016
Angela M
My daughter was married at the White House Mansion on 10-26-2016. The cost of the venue was affordable. The Mansion provides a very charming and romantic atmosphere. Everything ran smoothly. The staff was very helpful from the beginning to the end. We are very pleased with... Read More our experience and highly recommend the White House Mansion.
---
Reviewed on

10/31/2016
Lynn P
My granddaughter was married at the White House Mansion last weekend. I was very impressed with the Mansion and the grounds. It was a wonderful place to have a wedding. The staff was very friendly and helpful. The Mansion is beautiful. The outside lighting helps provide a... Read More very romantic setting. The entire experience was perfect.
---
Reviewed on

10/31/2016
Philip V
My cousin got married & had her reception and dance at the white house. What an incredible venue & incredible staff! I highly recommend!
---
Reviewed on

10/31/2016
Janet M
White House mansion was the perfect venue for my daughters reception! Definately happy with our choice! Guest count was around 225 and the flow is great for a large crowd. Julia and her staff were very helpful from the beginning of the process to the very end of the reception!
---
Reviewed on

10/31/2016
Lysandra J
My niece was married here last weekend. She has been dreaming of being married here since she was a little girl. I am proud to say that all of her dreams came true. Julia and the staff were so helpful. The mansion was perfect and all our needs were met. We had a wonderful... Read More experience
---
Reviewed on

10/31/2016
Holly H
The White House Mansion is a beautiful venue. It was perfect for our outdoor, evening wedding. Julia and Karen were very helpful in making the event run smoothly including extra touches on the decorations like pearls and vases to match the classic vibe of the event. The White... Read More House Mansion provides suggestions for vendors that know the location well , but they are flexible enough to let you choose your own that are not on the list (I included a vocalist for the ceremony). I used some of their suggestions and I was overwhelmed with the result. I didn't have to worry because Julia and Karen took care of coordinating, and scheduling with the various vendors. I had a plenty of room and privacy to get ready at the mansion, and the hair and makeup pics turned out flawless. Everywhere you look inside or outside are perfect settings for pictures. I am very grateful that I happened upon the White House Mansion; it was picturesque and stress free!
---
Reviewed on

10/31/2016
Jana R
Julia was very thorough and helpful with suggestions on how to make things run smoothly! Beautiful venue!
---
Reviewed on

10/31/2016
Pam B
The White House Mansion's owner Julia and Karen, day of planner, helped make my daughter and new son-in-law's wedding day absolutely perfect. The White House mansion setting is just lovely, and on May 21 we were able to have a comfortable evening ceremony outdoors, though if... Read More the weather had turned iffy, it would have been a quick transition to a beautiful indoor space. We used nearly all vendors recommended by White House Mansion, and they didn't disappoint. Our bride and groom wanted a small wedding of mainly family members, keeping the total number just under 50. The White House was a cozy, comfortable venue for our casual group including several babies and toddlers. Once we arrived with the bride and some of the reception decorations, Julia, Karen, and staff took over and--having listened carefully to the bride & groom's design ideas--set everything up perfectly. It was like magical elves took over! As mother of the bride, I thought I'd be stressed over the details, but that was not the case. Even I was able to relax and truly enjoy the celebration, and I'm personally so very thankful for that. All spaces inside and outside were aesthetically pleasing and also quite practical. We could have had 5-6 times as many guests, and the venue would have accommodated that size group well, too. The flowers were by Flowergirls of Tulsa, photography by Epic, music and sound system by DJ Connections. Bartender and servers were provided as part of the White House staff. Andolini's on Cherry Street catered pizza, pasta, and salad, while Merritt's delivered the cakes. Equipment rentals (china, crystal, flatware, linens) were mainly from ABCO Rentals, though Flowergirls provided table runners and reception chair decorative ties. The wedding colors were pink and peach with navy accents, all of which worked well for the setting and the month of May. Because we had some grandparents and others with mobility issues, we were happy to find a venue with parking close at hand that would accommodate both the wedding ceremony and the reception. Several guests mentioned appreciating the accessibility afforded by a ramp entrance. Our photographs remind us again and again how happy the wedding day was and how glad we are to have booked at the White House mansion. It gave us everything we wanted and more, including an outdoor ceremony, an indoor reception with dancing and an open bar, a lovely and comfortable dressing suite, and a warm and welcoming atmosphere. The house itself photographs very well, and the way it is lighted at night makes it even more stunning. We considered several Tulsa area venues, but we know the White House Mansion was just right for our family. The bride and groom thanked us (bride's parents) for making their wedding day perfect. It doesn't get better than that!
---
Reviewed on

10/31/2016
Christine D
What a beautiful venue. Would definitely recommend!
---
Reviewed on

10/31/2016
Morgan M
Julia helped make the night. Everything went so smoothly! I couldn't have asked for a better night!
---
Reviewed on

10/31/2016
Kelsey H
Everything was awesome! It's a beautiful venue, and reasonably priced compared to others in the area. Julia and Karen made sure everything went super smoothly. I definitely recommend!
---
Reviewed on

10/31/2016
Tessa M
Very nice old house, had a great experience. Chairs need to be updated though had a guest set down and the chair broke.
---
Reviewed on

10/31/2016
Tabitha R
Absolutely amazing! I couldn't have asked for a better day!
---
Reviewed on

10/23/2016
Jimmy L
Julia and her staff go above and beyond to make sure the day is perfect! The house is charming and is filled with pieces of Tulsa': history. If I was getting married again, I would get married here.
---
Reviewed on

10/21/2016
LaJeanna T
My daughter was married here on May 13th of this year. Julia and Karen were so sweet and helpful in every way. We couldn't have asked for a more pleasant, hassle free experience! Every thing went so smooth and the venue is beautiful inside and out! I highly recommend the White... Read More House Mansion!
---
Reviewed on

6/13/2016
Calli S
Julia and staff are so helpful. They run a super tight ship so that your day runs flawlessly. She kept in touch with me all year and our day turned out wonderfully. We didn't even need many decorations because the venue is so naturally beautiful.
---
Reviewed on

11/30/2015
I had my daughter's wedding at there. It was wonderful, Julia was so helpful. I found out later that that another wedding had been booked for the following day. I never would have know by the way we where treated. The whole facility was devoted to making my daughters wedding... Read More the best wedding ever.
---
Meet The Owner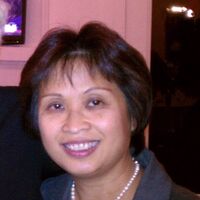 Julia Kwok
- Associate Professor of Finance at Northeastern State University - Executive Officer of Southwest Case Research Association - Ex-officials of Southwestern Finance Association - Women of Distinction Award by Tulsa Journal of Business and Legal News - FBD Outstanding Educator Award by Southwestern Finance Association - Member of Better Business Bureau, Tulsa and Southwest Tulsa Chamber of Commerce, Financial Management Association, Southern Finance Association, Oklahoma Business Ethics Consortium, Tulsa Town Hall, Golden Key Honor Society, Beta Gamma Sigma and Phi Kappa Phi Honor Society.