Home

Write Impressions
About this Vendor
A Special Occasion Demands a Special Invitation
Write Impressions offers 25 years experience in all things paper for your wedding. Invitations, menus, programs and more! Browse our books from fantastic vendors like William Arthur, Kleinfeld & Vera Wang or create custom designs with our in-house graphic artists. Open 7 days a week!
Details
Custom Invitations, Save-The-Dates, Invitations + Paper Goods
Contact Info

407 S. Washignton, Royal Oak, MI
Reviewed on

6/19/2015
Kelly G
We are so impressed with the customer service and quality of our product. Living in the area it was important to my fiancé and I to shop local for all things wedding. Write Impressions has served as our daily paper needs, eclectic gifts and card shop since we have lived here but they were also able to create our dream save the dates & wedding invitations. Shannon, who assisted us through the design process was always on top of things, updating us, and giving us a call when items were complete or ready to proof. We are thrilled with their service and product and can't wait for our guests to receive the next piece to our wedding. Thank you!
---
Wedding Invitations
Reviewed on

6/19/2015
Our experience selecting, ordering, and receiving our Wedding Invitations from Write Impressions was very enjoyable, easy, and professional. The entire staff at Write Impressions work as a team and were all so helpful and informative. We truly COULD NOT be happier with the finished product. The invitations and additional inserts we selected are all perfect. There is so much detail and information that needs to be on your invitations, it is just so nice to have a professional helping throughout the planning/designing process. I would highly recommend Write Impressions for any printing needs.
---
Write Impressions.....Fabulous creativity and service!!!
Reviewed on

9/16/2014
My groom and I wanted something different and creative for our invitation. We wanted it to portray the mood we were setting for our wedding and Beverly and the staff at Write Impressions did an amazing job!! We were totally happy with the final product and received compliments from so many of our guests, including the men!!! She also helped with our cocktail napkins and we were delighted with the creativity and design help!! I would recommend Write Impressions whole heartedly!!!
---
Complete Customization
Reviewed on

5/17/2015
Jamie M
The ladies of Write Impressions were very knowledgable and helped me create completely customized invitations (my friend is a graphic designer and provided the complete final design). There was an issue with the color on the first print, but they reprinted everything at no cost to me and the invitations turned out very nice. I received lots of compliments about them.
---
Great Experience!
Reviewed on

1/02/2015
Amanda C
We loved Write Impressions so much we used them for wedding invitations, rehearsal dinner invitations, place cards and thank you's. We started out with a really had a great experience shopping for invitations. The assistant working with us listened to what we liked as well as our price range, and picked out the perfect stationery line for us to browse through. And once we picked our invitation, they were great about helping us get the wording and formatting just right. Place cards were also great! Write Impressions helped me go from Pinterest board to realistic and fabulous! They also helped guide us on rehearsal dinner invites and thank you cards. Two areas where we had no ideas. Both turned out great :) I think the entire store knew us by the time we were done, and everyone was always great to work with!
---
Simply Amazing
Reviewed on

10/22/2014
Lauren M
I used Write Impressions for my engagement party invitations and I could not have had a better experience! I worked with Sandi who helped me along the way helping me pick out the best design to proper wording etiquette! The invitations came out beautifully and not to mention quickly! I will definitely be using Write Impressions for my Wedding Invitations! :)
---
Beautiful Products!
Reviewed on

10/09/2014
Alex J
We ordered our invitations, save-the-dates, table cards, and programs from Write Impressions and were so glad we did. We had a very traditional/formal Catholic wedding and wanted our invitations, programs, etc. to convey that. We were able to select some really beautiful products and customize them to match our tastes. The pricing was very reasonable in my opinion for the level of quality and the service was exceptional. They were able to help us get all the names/addresses figured out and only had to reprint one or two things (errors on my part) and they did that no problem. I would highly recommend you go in and take a look through their products if you're looking for something nice, online ordering just can't match actual human service!
---
Beautiful Invitations!
Reviewed on

10/08/2014
Monica D
Write Impressions has a large selection of wedding invitations, including more modern ones. The staff was so patient with me and helpful while I reviewed every possible color combination for my invitations! And they turned out beautiful! I would definitely recommend Write Impressions!
---
Excellent service
Reviewed on

9/17/2014
Erin M
My husband & I had our invitations, place cards and programs done at Write Impressions as well as some signs for the wedding. Everything turned out amazing. We had so many compliments on our invitations! I brought in a retro postcard that I liked and we went off that for inspiration. Overall it was a great experience.
---
Write Impressions, Royal Oak, MI
Reviewed on

9/15/2014
Shoshana U
I worked with Beverly at Write Impressions, and she made sure from start to finish (stuffing and addressing for an extra charge) that everything looked beautiful! We had over 500 invitations to send in a short period of time, so having someone we could contact easily for changes and updates was helpful. We corresponded over the phone, by email or by coming into the store; and the customer service was always excellent. Plus, we got so many compliments on the invitation!! We picked a classic design with a colored ribbon that matched our wedding color...but our guests could tell they were nice quality and reflected our personalities. When we picked out the details of the invitation (paper color, thickness, font style, font color, accents, etc.) I would highly recommend this vendor to any bride, regardless of the invitation style they are looking for. This place has everything!!
---
Wonderful experience!
Reviewed on

9/12/2014
Lauren O
I can't sing the praises of the ladies at Write Impressions loud enough. Such a wonderful experience, my invitations were reasonably priced and the product turned out great.
---
Experienced staff!
Reviewed on

8/29/2014
I began working with Write Impressions only a few months before our big day. I worked with several staff that designed custom stationary for our wedding. They were all very professional and knowledgeable. Our wedding consisted of one formal wedding and a church wedding the second day. This, we needed more items to be printed besides invitations. All of the items that they helped us with were exactly what we wanted. I would recommend any bride to use write impressions for any future wedding, shower or event! Thank you to your team for all of your efforts and talent!
---
Great Service and Quality
Reviewed on

11/10/2013
Denise S
My daughter and I went there for all her wedding stationary needs. Helpful and pleasant staff. Everything came out right.
---
Always a pleasure
Reviewed on

10/20/2013
Tara W
Write Impressions has always been a staple in my life for cards, gifts and stationary, so when I was getting married it was a no-brainer where I would go for my wedding invitations and programs. They went above and beyond working with me to create exactly what my vision was. Being an out of town bride for a destination wedding made some things more challenging in the planning process and Write Impressions was able to ease much of that stress. It was an all around speedy and pleasant experience.
---
Write Impressions
Reviewed on

10/04/2013
Write Impressions was GREAT!! I got my wedding invitations, my thank you notes, and all my shower invitations there. All the workers are very nice and extremely helpful. They have everything you need here. I definitely recommend coming here for invitations!!
---
Love this Store! So unique!
Reviewed on

10/02/2013
Leanne S
I got my wedding invitations at Write Impressions. They were beautiful and I received so many compliments. It really help set the perfect mood for my wedding. I was extremely happy with the staff and customer service. I just purchased my baby shower invites as well and love them! I will always go to WI for my special events. They have unique gift ideas too. Thanks Write Impressions for always being trendy and making me look good :)
---
Great Service and Beautiful Invitations!
Reviewed on

9/27/2013
I ordered my custom invitations from Write Impressions and they turned out great! I was able to pick my own paper and work with a graphic designer to create my own vision of the perfect wedding invitation. I highly recommend any new bride to the store, and they have the cutest gifts too!
---
Very Pleased
Reviewed on

9/24/2013
Megan P
We worked with Write Impressions for our Save the Date Card and were so pleased with the results and more importantly the customer service, we came back and had them do our wedding invitation. They are very helpful and have a huge selection; not to mention they helped us craft the perfect card and invitation offering suggestions to alter products to meet our exact needs and wants. We worked with Lou for our Save the Date card and Nancy for the wedding invitation; they were both wonderful and super helpful. I will say, anyone there is always willing to assist. They also have a very cute shop filled with fun gifts and stationery items.
---
Amazing, Helpful Staff
Reviewed on

9/23/2013
Natalie E
Write Impressions were wonderful people to work with, they have amazing staff who are very knowledgeable with their products. Any issues I had with typos on envelopes were corrected promptly and without any question, they were able to speak to printers and make sure I had the invitations printed just the way I wanted them, and when the final product was delivered to me I was thrilled. In the initial consultation, they stuck to my budget and actually came in with plenty of money to spare. I was so happy with their service I went back and had them specially design placecards for me. I will definitely use them in the future.
---
Awesome!
Reviewed on

9/23/2013
Kristy C
I loved Write Impressions! They made choosing our wedding invitations so easy and I loved the fact that we were able to customize the wording of our invitations. I would use this company again in the future!
---
Write Impressions did a great job!
Reviewed on

9/23/2013
Eileen C
Write Impressions was easy to work with. We enjoyed working with their team
---
Invitations, etc.
Reviewed on

9/23/2013
Geraine W
Write Impressions is fantastic! Very courteous and professional staff. They work very hard to ensure your product is perfect. I had the pleasure of working with Lou on my invitations, etc. and she made sure they were perfect. She was super patient, kind and paid close attention to details.Turn around time is very fast and if you need something in a pinch they go out of their way to get it to you. Quality products and excellent customer service.
---
Beautiful Invitations, but...
Reviewed on

6/24/2013
Katina G
I loved the invitations that we found at Write Impressions, and they had a very competitive price. They had a lot of options, which made it a fun experience. However, I will say the customer service is a little lacking. I did feel some pressure to buy more expensive invitations than I wanted and when I declined, I got the cold shoulder. When I went back to pick up my invitations, I felt they were rude. But, the end result were beautiful invitations, and that is all that matters at the end of the day. I would recommend this shop to anyone looking for beautiful and unique invitations.
---
Unique Designs Available
Reviewed on

5/25/2013
Valerie S
For our travel themed wedding, Write Impressions developed custom passport invitations. We had quoted other invitation stores and Write Impressions offered the best value along with imaginative design.
---
beautiful invitations
Reviewed on

2/22/2013
laura b
Unique custom invitations- excellent service
---
Meet The Owner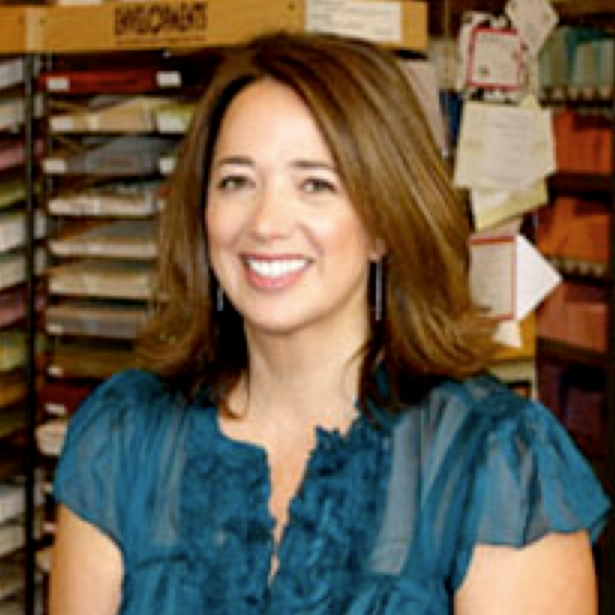 Lori London
Write Impressions has been the premiere stationery and gift store in downtown Royal Oak, MI for over 25 years. We specialize in custom stationery and invitations to meet a variety of individual styles and budgets. Our in-store printing department has graphic designers available to help you create a one of a kind creation. We pride ourselves on our quick turn around and attention to detail. Our friendly staff and designers are equipped to help you with large events or small intimate gatherings.
Send Message