Home

A Perfect Touch Limo
Details
Limousine + Sedan, Transportation
Contact Info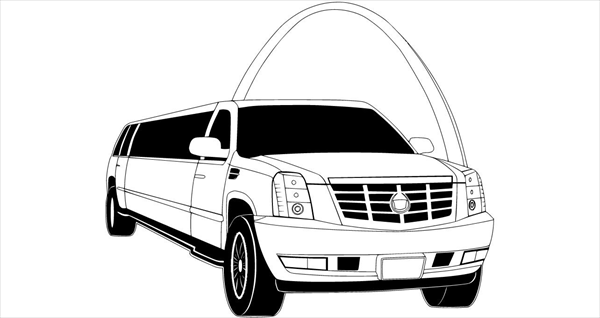 The Perfect Day
Reviewed on

10/25/2011
Laura s
I just wanted to take the time to review this vendor Perfect Touch Limousine, we had seen this company a few times at local wedding shows and visited with them on 2 occasions at their booth, both times we spoke to Jeff the General Manger, he actually remembered us from a... Read More previous show in which I was surprised at that knowing he meets several hundred brides at each show so that impressed me from the beginning before we even booked at that show. He was very knowledgably about the company he worked for and knowledgably about the wedding industry. He stated they do 30-40 weddings a week and that this was their main market so that made us fell comfortable as well. At one of the shows they had brought a limo bus and I knew the moment we got into it that this is what we wanted to rent for our special day, it was beautiful on the inside, I never knew busses looked like that. I had one of my girlfriends with me and we had a bus for her wedding 4 years ago with another company and it did not even come close to looking as good as the one I was going to rent thru Perfect Touch and she was jealous. So we booked the limo at the show and Jeff sent us a contract by email the next day, we filled it out and send it back with our deposit and Jeff called me 3 days later to say he received it and thanked us for booking with his company. The week before the wedding I called in to confirm and Jeff was not there, I spoke to Karen and she was very pleasant and confirmed our reservation. The day of the wedding the Limo Bus showed up 10 minutes early which was perfect as we were ready to go, the driver was a girl, I had expected a guy but to my surprise this girl was awesome, she came up to the door and greeted us and helped us carry out our bags and flowers, all day long she was there to help us in any way she could, every time we got out of our Limo Bus she went in the back and straighten up our area. At the end we had so much fun with her we asked her to come in and eat with us, I am sorry to report she could not because she had another run after ours. This was such a great experience with the company and driver I had to write this letter to the company and post it online.
---
GREAT SERVICE
Reviewed on

6/26/2012
jane e
WE USED THIS COMPANY LAST WEEKEND 6-24-12 FOR OUR WEDDING, THE SERVUCE WAS GREAT, OUR DRIVER THOMAS SHOWED UP 15 MINUTES EARLY, HE WAS WELL DRESSED AND VERY NICE. WE ORDERED THE 16-18 PASSENGER LIMO BUS AND IT WAS PERFECT FOR OUR PARTY, THE BUS WAS VERY NICE INSIDE JUST LIKE A... Read More LIMO, OUR GUESTS WERE VERY IMPRESSED AND WE HAD 14 PASSEGNERS AND PLENTY OF ROOM. WE BOOKED THE CAR WITH JEFF, HE WAS VERY HELPFUL AND REALLY NICE COMPARED TO THE OTHER COMPANIES I SPOKE WITH. WE DID SHOP AROUND ALOT AND FOUND THEM TO BE THE RIGHT COMPANY FOR OUR EVENT AND EVERYTHING WORKED OUT GREAT. MY MAID OF HONOR IS GOING TO BOOK THEM FOR THIER WEDDING AS WELL. I WAS IN A WEDDING A MONTH AGO AND WE WERE IN A LIMO FROM ANOTHER LOCAL COMPANY AND IN NO WAY DID IT COMPARE TO OUR COMPANY PERFECT TOUCH. I WOULD HIGHLY RECCOMEND THIS COMPANY TO ANYONE.
---
No complaints
Reviewed on

10/09/2010
Katie L
I can not say anything negative about this limo service. They did exactly what I paid them to do, were on time, and the limo was very clean.
---
Reviewed on

6/02/2016
Autumn E
Best in town. Dennis, the guy I booked my limo with is so sweet. Our limo was on time and clean! Highly recommend this company!
---
Reviewed on

4/03/2016
Melanie S
We were very disappointed with our party bus for our bridal party. Their website says the bus will hold 24-28 passengers. We had 24 on the bus and we were crammed. People were sitting on laps and standing. It was very uncomfortable. Our bus driver was rude and unresponsive. We'd... Read More try to get attention to ask him to go to a particular place and he kept the divider shut. When we asked him to stop at a gas station so that we could use the restroom he took us to a small gas station where we had to get a key to access the restroom...when there was a QT right across the street. I'm very disappointed in the customer service. I would stay away.
---
Bride
Reviewed on

1/03/2016
Kristin M
This transportation company is amazing! Very cost effective, and easy to work with! We had a large wedding party, and they had an accommodating size bus. We appreciate all they did to help make our day special!!!! They were awesome!
---
Reviewed on

7/23/2015
Jenny K
Horrible experience. The driver said he hopes we have a lousy marriage after he hit our car with his bus. We are still waiting for insurance money 4 months later. Jeff, the manager, is not very nice.
---
So Glad We Picked A Perfect Touch Limo!
Reviewed on

3/12/2015
Rachel
I'd definitely recommend Perfect Touch Limo to anyone looking for wedding day transportation!! We were happy with everything they offered and everything they did for us. We first looked at them because their prices were very affordable and well below the competition. We spoke... Read More with Jeff to book, and the process was very easy, and on the day of, everything was perfect. The limo was clean and spacious-- we had a very large wedding party with guests and everyone was comfortable. It was a hot day (in August) and the limo was kept cool for us the entire day. Our drive was James B., who was AWESOME. He was super nice, friendly, and accommodating, he kept everyone happy, and he was a great driver as well. Thank you James-- you kept everything running smoothly, which meant so much to us on our big day!!
---
Great time
Reviewed on

10/27/2014
kate k
We had a great driver, the made our day/night great he knew where he was going at all times.
---
Wedding limo.
Reviewed on

10/23/2014
Rachel R
We used perfect touch for the limo for our wedding. It showed up on time, the limo was clean and the driver was very nice. He kept it nice and cool in there for us. He took us wherever we wanted and got us places on time. We were able to relax and not worry about anything.
---
A Perfect Touch Limo
Reviewed on

7/03/2014
Nicole N
A perfect touch limo was great to work with. They were reasonably priced and were on time throughout the day! I really enjoyed our party bus on our wedding day.
---
satisfied
Reviewed on

6/17/2014
Emily S
the price was right, the bus arrived on time, and the limo was clean! no complaints here!!
---
awesome pricing
Reviewed on

4/04/2014
Erin C
We had a great time using this service!
---
Almost ruined my wedding day
Reviewed on

12/31/2013
Jennifer G
I hired A Perfect Touch Limo for 2 services on my wedding day, well in advance of the date. I hired a limo to pick up the bridal party at the hotel and drive us to the church and I hired a party bus to pick us up at the church and drive us around town to take photographs. Each... Read More time I called the company, the background noise was very loud and I had the distinct feeling that I was bothering whomever I was talking with on the phone. This should have been a red flag, however, there were 43 great reviews of this company, so I went ahead and contracted services. On my wedding day, St Louis was blessed with snow. The first limo was scheduled to meet us at noon. Around 10:30 that morning I got a call from the limo service saying that "its just not going to happen". Their "professional" drivers were all stuck and called in to work that day, but I was assured that my party bus would not be affected, or if it would I would be given plenty of notice. Luckily, I have several family members with SUVs that ended up driving the bridal party to the ceremony. At 1:35, I got another call from the company saying all their drivers are stuck and they will not be sending a party bus to drive us around. I was supposed to walk down the aisle at 1:30, but had been luckily been delayed a few minutes - otherwise we would have walked out of the wedding with no transportation. The caller from the limo company was very rude and offered no sort of compensation or alternatives for me and actually hung up on one of my bridesmaids who was trying to figure out an alternative with him. I demanded a refund (which I did receive via check) but no offer of alternatives or help finding another service was offered. When asked if they have a backup company they contract with for situations like these, the caller said they would not be able to help us at all. Imagine hearing all this moments before you walk down the aisle! I thankfully have the most amazing family and friends, and they all took turns calling various companies throughout St Louis and found a different limo services that had no problems helping us out and showed up with a smile. I give A Perfect Touch the absolute worst rating possible - do not contract with them. They will ruin your day.
---
Amazing Limo Company! Amazing Driver!
Reviewed on

12/10/2013
Jennifer D
A party bus was a last minute decision for our wedding day and we booked with A Perfect Touch Limousine a week before the I DO! They still had a 16-18 passenger party bus available for us which was awesome and very spacious for our 15 wedding day attendants, ushers, and... Read More photographers along with the bride and groom. Ronnie (female) was an amazing, amazing driver and so calm and flexible. She helped me, the bride, in many ways throughout the journey. She knew how to get us close to our desired photography destinations and in a quick and safe manner. Finally, when I, the bride, needed to use the restroom prior to the ceremony and I couldn't leave the party bus; Ronnie drove me to a hotel that was close and lead me and my day of help to the right place inside. She got me back in more than enough time before the I DO! I would recommend this company again and will use them again when needed. I will, without a doubt, request Ronnie when I do! Amazing lady!
---
Wonderful
Reviewed on

10/23/2013
Laura M
We rented the stretch hummer limo and it was gorgeous. Perfect for the 17 people we had ride with us. I would recommend to everyone.
---
Reliable & Fun
Reviewed on

10/17/2013
Katharine M
We used Perfect Touch to get our wedding party around town for photos after the ceremony. They arrived on time in the bus we requested (that looked just as nice as the photos we had seen!). The driver was very nice, and he knew exactly where to go and how to get there. Bottled... Read More water was provided. They are not the cheapest place to rent a limo in St. Louis, but they're definitely reliable. In other words, if you want a stress free travel experience, these guys are a great choice.
---
The cheapest limo I could find and the driver was
Reviewed on

10/14/2013
Emily M
I thought I was going to have an OK experience with this company because of the price I paid but I was wrong! The inside was clean and elegant. The driver was great. She helped pin on boutonnieres and cleaned up the limo a little while we were in mass!
---
Their name says it all
Reviewed on

6/18/2013
Adam J
These guys were awesome. They were very easy to deal with and really allowed us to set the times, places, everything just exactly how we wanted and tailored it to our day. The bus was Amazing. Looked brand new and beautiful, easily the best wedding bus i have seen or been on... Read More and i have been in several weddings. The driver was fantastic. The get away car was a perfect ending and the driver was absolutely amazing. He allowed us to make extra stops and was just super nice. My wife even forgot her hair and make up supplies at the reception hall and wasnt going to have them for the honeymoon and the driver turned around without us asking to get it. I would strongly recommend this company for any wedding. And i checked around everywhere, and they are hands down the cheapest with the nicest buses in all of St. Louis, and especially in the St. Charles county area. I was super impressed all teh way around!
---
Good!
Reviewed on

4/24/2013
Jayme S
Affordable, no nonsense, went everywhere we wanted no questions asked, very patient driver, easy to book.
---
Great choice for limo service
Reviewed on

11/20/2012
Kate P
The party bus was great. We had great service.
---
Had a great time!
Reviewed on

10/23/2012
Vanessa A
I rented a 25-28 passenger party bus for my wedding, and it was awesome! Our driver (Ronnie I believe was her name) was so fun and had a great time with us. I had forgotten that she needed to imprint the credit card we were paying with, and I had let my mom leave already, so she... Read More just drove us to the winery where my family was rather than having my mom bring the card back. The bus was very nice inside, although with only 20 people (granted, in my wedding dress I guess I counted as 2 people) and 2 coolers, we were pretty cozy. Can't imagine having any more in there... But the party bus was a great time!! We also rented a car to pick my hubby and I up from the reception and take us to our hotel. We had to pay for a full hour of service, but the hotel was only a 10 minute drive. Our pickup time was 11pm but we didn't get out to him til about 11:40, knowing that we would still be at the hotel before our hour was up. My brother went out to speak with the driver, and the driver was a bit rude, and then very unfriendly when we did come out to get in the car. I don't know this driver's name, but if I did, I wouldn't recommend him. But OVERALL, I had a great experience with this company!!
---
WONDERFUL SERVICE!!!
Reviewed on

10/16/2012
Rebecca C
WE HIRED A ABSOLUTE PERFECT TOUCH LIMOUSINE FOR OUR LIMO AFTER OUR CEREMONY. THE DRIVER WAS VERY FRIENDLY AND THE SERVICE WAS ABOVE OUR EXPECTATIONS. 2 WEEKS BEFORE THE WEDDING WE DECIDED TO CHANGE OUR CAR AND THE COMPANY DID NOT HAVE A PROBLEM WITH IT. THE DRIVER ALSO INFORMED... Read More US THAT TED DREWS GIVES AWAY FREE ICECREAM TO WEDDING PARTIES...NEEDLESS TO SAY WE DEFINATELY STOPED FOR SOME FREE TED DREWS!!! LOVED THE SERVICE! LOVED THE CAR! PERFECT DAY!
---
A Absolute Perfect Touch Limo
Reviewed on

10/04/2012
Lindsey G
Great! Best driver ever!
---
The limo bus broke down on my wedding day!
Reviewed on

9/30/2012
Jessica K
This limousine service is Absolutely NOT a Perfect Touch, unless you want your wedding day plans ruined. Here is my experience, and I hope you take this into consideration and do not patronize this company! I rented the limo bus for the entire day of my wedding. The limo... Read More driver picked the girls and myself up at the hotel, and then went to pick up the guys. When the guys were on the way to the church, the limo bus was in the process of breaking down. The radio, air conditioning and lights were not working properly. The driver had to put the limo in neutral and keep the engine revved up to keep it from dying at stop lights. The driver had the entire time while we were in the ceremony and doing pictures at the church afterwards to make a call and let them know our limo bus was malfunctioning. He waited until we were all loaded onto the bus to try to start it. To my surprise it was DEAD! The limo driver had to call a tow truck to come jump it, which took well over an hour. This was during the time when he should have been driving us to the locations on our contract with our entire wedding party for photographs. Once they finally got the limo bus started, we decided to send our wedding party directly to the reception hall, hoping it wouldn't break down again with them in it. Their ride to the hall was very unpleasant considering the temperature was very warm and humid that day and the air conditioning was not working in the limo bus. My groom and I had to jump into the back of our photographer's personal vehicle so we would be able to go to at least one of our desired photo locations to get a couple quick pictures of ourselves, all without any other members of our wedding party. Since we were running short on time due to the break down, the photographer had to speed to get us to Kiener Plaza, I had to RUN in a full ball gown to get to our photo op, then run back and drive very fast to get to the reception hall on time. To say the least, it was a very stressful situation that could have been avoided if everything all had gone according to the plan. All together I got to ride in the limo bus for about 30 minutes, even though I paid almost $1,400 for the service. The majority of the time when the limo was "functioning", the experience and service provided by this company was extremely sub par. When we returned from our honeymoon we contacted Jeff, the general manager. We explained the situation to him and he was not at all sympathetic. The entire reason I rented a limo bus was so that I could spend time celebrating our big day with our friends and family, all while being able to get pictures taken with my entire wedding party at the agreed upon locations. His response to my husband telling him this fact was "I'm sorry sir, that's not my problem." Then he promptly ended the phone conversation. I disagreed very strongly with him, so we took A Absolute Perfect Touch Limousine to small claims court. We finally got our day in court where the judge ruled in our favor. We received the majority of our money back, which was much better than the very small and inappropriate refund they had originally offered us. This entire experience with A Absolute Perfect Touch has left an ugly scar on what should have been a beautiful day filled with wonderful memories.
---