Home

All in the Details Events
Details
After Party, Rehearsals + Parties, Ceremony, Cocktail Hour, Day After Brunch, Reception, Rehearsal, Wedding
Destination Wedding Packages, Destination Wedding Planning, Destination Weddings, Planning
Contact Info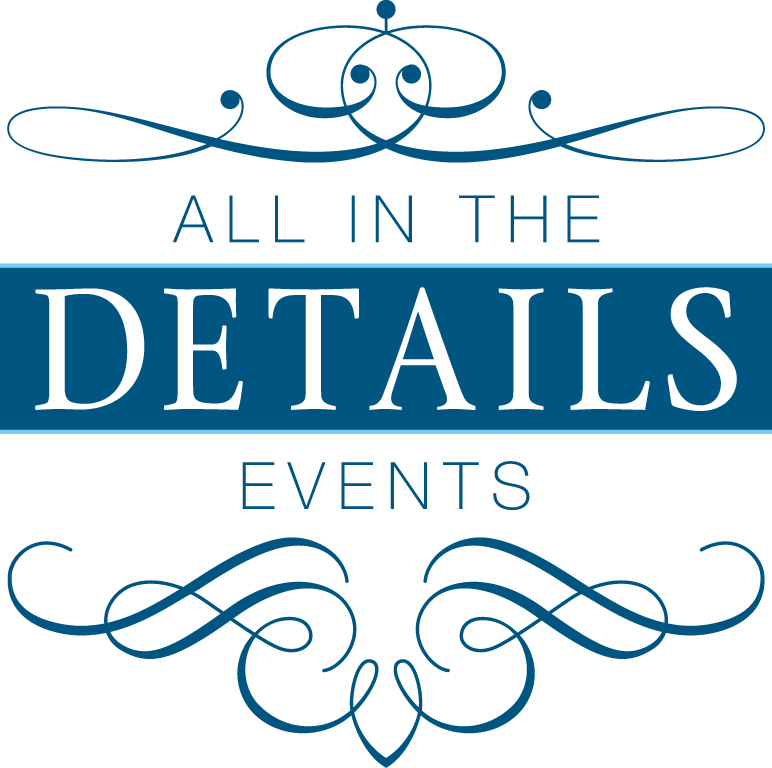 Reviewed on

10/12/2015
Sarah
I can't say enough about how wonderful Melissa and her team were. We hired her as a "day-of coordinator" and had we known how fabulous she was was going to be, we would've hired her right from the beginning. Definitely work the money, so easy to work with, and she goes above and... Read More beyond to make sure there is nothing to worry about on the big day. She was able to take all of the bits and pieces that we had planned on our own and pulled everything together. I can say I honestly had no idea how the reception space was going to look (my sister planned out most of it) and when I walked in it was AMAZING. Melissa and her team were efficient and easy to communicate with - calls, emails, or texts, you'll hear back from them ASAP. Just outstanding. Can't say enough.
---
MONEY WELL SPENT!!!
Reviewed on

6/11/2015
Crystal G
We hired Melissa as our "day of coordinator" for our wedding and she was wonderful! My husband and I were hesitant on spending the extra money but it was well worth it!!! Melissa and Sarah went above and beyond for us on our big day!!! They made sure everything was delivered on... Read More time and even set up our centerpieces and cake decorations! It was also raining so much on the day of our wedding that our venue's entrance was flooded and our guests were having a difficult time getting to the venue but they were there assisting!!! I didn't have to worry about anything the day of my wedding except getting to the church on time! Melissa even helped me put my shoes back on multiple times after taking them off to rest my feet! All in the Details was one of the best vendors we used if not the best! I honestly don't know what we would have done without them!
---
#ourperfectday
Reviewed on

5/23/2015
I can't say enough about Melissa and her All In The Details team they truly made our wedding stress-free, absolutely beautiful and exactly what I dream our special day would be. Melissa's vendor relationships were so helpful and spot on to what I wanted for my wedding. She... Read More worked very closely with each of the vendors which allowed me to stay focused on my day-to-day responsibilities. Her team was helpful and ready to jump in with anything we needed. All In The Details stands for what type of service they provide...thanks Ladies. Very happy bride, Mrs. Desaree LaMacchia
---
All in the Details Events
Reviewed on

5/18/2015
Kevin T
Our wedding day was amazing! My husband and I are very grateful to have had such an incredible team working on our special day. I love that we shared our vision for our wedding and that they were able to make it come to life. They have wonderful contacts which made the process... Read More so much easier. I've heard many brides say that planning their weddings was stressful, but I had the complete opposite experience. I would recommend this team to anyone I know. :)
---
They saved my sanity :)
Reviewed on

4/03/2015
Amanda M
I found Melissa and her team after I was almost a year into my wedding planning and admittedly having a small breakdown! Within a few minutes of meeting Melissa I knew she was the right choice for me. I only wish I had found the All In The Details team sooner. The day of our... Read More wedding my husband applauded my decision to hire them and said he doesn't know how we would have survived the day without them. They are a wonderful, down to earth, group of ladies that will more than meet your expectations.
---
Our Amazing Day!
Reviewed on

4/01/2015
Christina G
When Brandon & I stumbled upon Kendall Plantation, we instantly fell in love! Melissa was there & gave us a quick rundown. I don't think I have ever met a more understanding, genuine, & patient person in my life. Melissa, YOU made it all possible! We will never be able to thank... Read More you enough! The stress that this type of pressure puts on families is no joke. She was there every step of the way. Anytime I needed advice or had issues come up, she was responsive & there at our every call, email, & text. She worked with us & we pulled off the most beautiful wedding! It wasn't a small party either, we had over 300 guests. She had security on deck, her team intact & our timeline down to a t! Everything ran smoothly. It's sometimes easy to get lost in the mix of the planning & we tend to forget what the occasion is all about. The only thing that we were concerned about that day was the fact that we were so happy & so in love, we were not worried about a single thing because honestly, they had EVERYTHING under control. She was in constant communication with us making sure we ate, danced, laughed, cried, drank, took pictures, I mean EVERYTHING. Her team literally made this day possible & we are forever grateful to you guys. This was the best day I can ever remember & you guys made it so special for us. We weren't just another client, Melissa took the time to get to know us. She opened up, listened to us & guided us along the entire way. I can't believe we pulled that off in 3 MONTHS, I'm so impressed! Melissa & team, from the bottom of our hearts, THANK YOU. For everything. This was definitely not your normal engagement, our families are a little crazy, but you made it all worth it & reminded us every second of the way what that day was really about. I will recommend you guys over & over to any & everyone. I am so grateful for running into you that random Saturday because without you, it seriously would not have been the incredibly AMAZING day that it was. THANK YOU!!!!!
---
Wonderful!
Reviewed on

3/12/2015
Ellen J
Melissa and her team were absolutely amazing. I didn't have to worry about one detail on my big day, and everything ran seemlessly and smoothly. They were incredibly reasonable price wise, and went above and beyond on every aspect. I would highly recommend her and her team to... Read More any bride!
---
Wedding Planner Extraordinaire, Melissa Gaines
Reviewed on

2/23/2015
Drew F
I cannot sing the praise of Melissa Gaines of All in the Details Events loud enough. When Melissa initially offered her services to me early on in my engagement, I declined. As a first time bride, I thought I was superhuman and could manage a new job, plan a wedding and still... Read More have a life; I was mistaken. If I could lend one piece of advice to brides, it is this…it is well worth your time, money and sanity to choose Melissa as your wedding consultant/planner. Her expertise and calm demeanor, especially on wedding day, was a godsend. She gave valuable suggestions, recommendations and guidance to make the planning, coordination and execution of our wedding MUCH less stressful. She was timely when responding to my many inquires along the way and graciously allowed me to email, call, and text 7 days a week. What I love most about Melissa is her follow-through; if she says she is going to do something or be somewhere, you don't have to worry about her doing what she says she will do in the timeframe she says she will do it. This is the kind of dependability and reliability you need on your wedding day. There is absolutely no way we could have pulled off our wedding without Melissa arranging tables/linens, placing flowers, and directing the wedding party, vendors and guests on our wedding day. It is amazing how she can read what you are stressing about and step in on the spot to alleviate the tension without you even having to say a word. It takes a special kind of person, with skills I wish I possessed, to plan events of this magnitude so effortlessly. I am honored to recommend Melissa to help you execute your wedding with precision, skill, beauty and unmatched expertise; and I am proud to call her my friend. I have nothing but love and gratitude for Melissa and her staff of All in the Details Events.
---
A happy customer
Reviewed on

8/29/2014
georgia m
If you are stressing out or worried about planning your wedding.. Use this wedding planner!!! The planning process will be a breeze and any question you may have will be answered! They are available 24/7 to answer any random or important question you may have! They know all the... Read More do's and don'ts and proper etiquette for weddings! The months leading up to my wedding were relaxing and fun. The only thing I would say is to make sure you are organized for the big day incase anything goes different than you originally planned so you can make sure to get things the way you envisioned! Overall I loved my experience with this wedding planner and would definitely recommend others use her too! (Plus they do other kinds of events, not just weddings!)
---
Awesome Job
Reviewed on

6/30/2014
Shaneen J
It was a dream & joy to work with Melissa & her team. She made sure my vision was executed and took the time to go over all my detailed notes.I did the month of package & it really took a lot of stress off leading to my wedding. I wasn't planning to get a planner since I had did... Read More everything on my own, but I really wanted a break and that's where All in the Details came in. I definitely recommend Melissa & her team.
---
Made Life Easy for the Bride
Reviewed on

6/05/2014
Melissa did an excellent job making sure every detail was sorted not only before the wedding but on the day of as well. She was professional, organized, timely and helpful with creative ideas. I did not have to worry at all the day of in terms of. Melissa has a passion... Read More for what she does and really wants to make sure her events turn out even better than planned. I could tell she really cared about me not just as a client but as a person and wanted to make sure my vision was executed.
---
Perfect in detail
Reviewed on

5/25/2014
ione b
Melissa was simply amazing in helping my day come true. Her company matches her coordination to the fullest. She listened to what I wanted and needed, and I loved every detail that was executed
---