Home

An Event Less Ordinary
Details
A la Carte Wedding Planning, Budgeting, Day-Of Coordination, Full Service Wedding Planning, Planning
Contact Info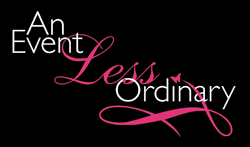 The Best!
Reviewed on

8/24/2015
Alicia W
We used AELO for day-of planning services, and we are SO glad we did! Having a day-of person makes your life and the lives of your family and wedding party so much easier on your wedding day - it is definitely worth the cost (I was resistant at first, but now I know that this is... Read More absolutely the way to go)! They'll take care of all the little details like setting up and packing up items, handing out tips to your vendors, being a contact for vendors that have questions that day, and helping you stick to your timeline. Rachel was our coordinator, and she was just wonderful to work with. She is attentive, professional, and makes you feel at ease that all will go as planned. We had a seemingly endless list of details for our wedding, but she handled everything beautifully. Really - not I nor the guests noticed a single thing go not as planned. We loved working with AELO and can't recommend them highly enough!
---
Above and beyond expectations
Reviewed on

11/05/2014
Jane A
This review is long overdue! Our wedding was back in June. It of course was the best day ever just like all of the other brides who made the very smart choice of hiring AELO! Seriously one of the best decisions I made during the planning process. We utilized partial planning and... Read More day of coordination services. From the beginning I knew I needed to delegate the things I knew nothing about which in my case was transportation issues. We needed a bus to transport all of our 45 guests between 3 different venues on the day of as well as needing to find a pedicab/rickshaw for us to ride off into the sunset in after the ceremony. Their recommendations were perfect. Spot on in price and very professional vendors to work with. Everything ran seamlessly and perfect on the day of. We were having a small wedding but it was very important to me it remained classy and not some shabby chic nightmare. It was beautiful! Venues were decorated exactly how I envisioned them and then some. We ran totally on schedule. And best of all no one from either family or any of our friends had to lift a finger. Usually in small weddings you have to rely on people helping, well not with Amy and her crew there you don't! I simply can't say enough about how excellent it was to work with AELO. If you are thinking of hiring help for your wedding, look no more! Seriously you won't regret it! Worth every penny! Thank you Amy and crew for making our day perfect in every way!
---
Great day of coordinator and a great value
Reviewed on

9/01/2014
Andrea B
We used Amy from An Event Less Ordinary as our day of coordinator for our wedding in August 2014. As we were researching day of coordinators, they came up as one of the cheaper options. We set up a meeting and instantly felt comfortable with going with them. Amy was... Read More helpful as we initially met a few months before the wedding and then once again a few weeks before the date to go through our timeline for the wedding. It was nice to have her handle the vendors the week leading up to the wedding and she helped a lot on the day of to make sure things moved smoothly. I'd recommend them if you're looking for a good value for a day of coordinator.
---
Efficient and down-to-earth planning
Reviewed on

6/08/2014
Hana L
We hired Amy from An Event Less Ordinary for partial planning and day-of coordination. We liked her businesslike attitude and her willingness to adjust the contract for just what we needed instead of charging us for services we didn't want. We made a lot of choices that didn't... Read More fit the conventions of a mainstream U.S. American wedding, and Amy was not only nonjudgmental but supportive. Amy helped us find a photographer, a hotel for our guests, and a hair stylist/make-up artist. It took a huge load off our planning workload to not have to research these vendors ourselves, and Amy was patient in answering our questions about what was reasonable to expect and handled a lot of the inquiries with prospective vendors prior to the final contract signing. We ended up getting a spectacular deal on the hotel room block. I also really appreciated her help with finding a make-up artist and hair stylist, as there were a lot of items to negotiate for the package, and having Amy handle most of the communications took much of the stress out of the process. The day of the wedding proceeded remarkably smoothly; whenever I thought of something that needed to be figured out, I would find that it had already been taken care of. I highly recommend An Event Less Ordinary for anyone who requires wedding coordination services in the Chicago area!
---
Love Love LOVE!
Reviewed on

9/02/2013
Katherine C
Couldn't have loved these girls more! Carolyn personally helped me chose my vendors, she walked me through my day of, and made everything seamless. We had decided to have a diy wedding, and couldn't have been more clueless when it came to the smallest details. An Event Less... Read More Ordinary took care of us, we had a beautiful wedding day. Man...I wish we could do it all again!
---
Amazing Wedding Coordination
Reviewed on

8/23/2013
Jesse F
We chose An Event Less Ordinary's full planning services for our wedding because we are two busy professionals who didn't have the time to coordinate a modern wedding in a busy city with guests traveling from all over the country. After meeting with Amy and Carolyn we knew... Read More immediately that no one else could provide us with their level of service and attention to detail. From that point on, our planning was seamless and both girls were instrumental in every aspect of our big day. From big items like vendor selection all the way to the smaller details like place cards and table numbers, the girls at AELO handled every request and delivered beautiful results. Every vendor arrived at our wedding prepared and briefed on the details and our day was absolutely seamless. We didn't worry or stress because we knew that Amy and Carolyn were on top of every detail of our complicated wedding. My wife and I were able to enjoy every detail that we spent over a year planning because of AELO.
---
Thank you!
Reviewed on

8/22/2013
Peter K
My partner and I were in a tough situation because we live in Boston and our wedding location was in the midwest. We imagined having a difficult time with the logistics of selecting and working with the venue, catering company, florist, dj, etc.; however, the ladies at AELO... Read More worked with us every step of the way and we are so thankful for their hard work (and willingness to have many Skype conversations). Under their guidance, we knew exactly what we needed to do on our end of things and they took care of the rest--as easy as that. As cliche as it sounds, our wedding day really was perfect. We had Amy as our on-site coordinator and she was very professional and very well-prepared (and actually seemed to really love her job, which is always good). In the days following the wedding, we received many compliments from guests about how much fun they had, how beautiful everything looked, and how the evening transitioned so seamlessly. Definitely a testament to excellent wedding planning! On a side note, and equally important, we had some reservations about working with different vendors because we're a gay couple (some folks weren't so thrilled, believe me). It was very meaningful to us that we were treated with the utmost respect and sincerity by Amy, and it is very apparent that AELO enjoys working with any and all couples. We can't say thank you enough.
---
Made my wedding day a breeze!!
Reviewed on

8/20/2013
While I had previously met Carolyn through mutual friends when I went searching for a day-of coordinator it totally slipped my mind that that was just what she did, until a mutual friend essentially yelled DUH! and encouraged me to check out her & Amy's services. I wasn't... Read More looking for a full day-of coordinator, I just knew I needed HELP. I had been to very few weddings and had a lot of anxiety about forgetting something or panic of something not showing up day-of. I was looking for set up, ceremony running, and someone to flip my chairs from outside the ceremony to inside to the reception room. Carolyn worked with me and created a custom plan to cover just that. She came over 2 weeks before the wedding and outlined the timeline with us- even the timeline through the reception which she wouldn't be working. When she left our apartment I felt like a giant weight was lifted off my shoulders and all my questions had been answered. We had a plan. One week before the wedding she came and picked up ALL my decor and magically fit it into her tiny car. I had a LOT (or, I felt like it.) We purchased all our own vintage plates, had individual records for "chargers", tons of books...I'm talking heavy serious stuff. She didn't even bat an eye. Day of she stopped by my apartment again before going to the venue and got my flowers, balloons for my bridesmaids, and a few miscellaneous things that we had acquired in that week. I literally only had myself, my dress, and my bridal party to get to the ceremony. On top of that she alerted us that our table rental company wasn't planning on setting up the tables and chairs themselves- only dropping them off. She told me they wanted to charge $1.50/ea which was outrageous, and offered to do it for us, just because. She truly went above and beyond. Everything was set up perfectly upon my arrival. A few finishing touches and adjustments made it such an easy transition between arriving at our place of marriage and getting married. She greeted myself and my husband directly after the ceremony with glasses of champagne, made sure we were okay and good to go with the rest of the evening and left. Everything was in motion and with the help of her timeline set up everything went off wonderfully. I can't stress enough how much her help made my day so much easier. I can't imagine trying to set all of that up myself plus getting ready and trying to remain sane. She's reliable, smart, hard working and reasonably priced. HIRE THEM! :)
---
Highly recommended
Reviewed on

8/18/2013
Nicole W
I don't think I ever would have gotten married without their help. They are very down to earth and open, very responsive, and they think of so many things I never would have thought of. They were there the day of, which kept everything moving perfectly. Great value, great... Read More service, overall really positive, upbeat, and friendly ladies. Could not recommend them more.
---
Perfect party planning
Reviewed on

8/15/2013
Katie R
I would describe my wedding planning style as: wanted the party without all the hassle. And An Event Less Ordinary helped make this a possibility. I first approached them just to do day-of coordination. As the groom and I discussed things, we both decided we'd be happier if we... Read More just handed over planning. And wow, we will never regret that decision: one of the best we made. AELO helped us find our caterer, our DJ, our "florist" and worked with all of these people to help me avoid any stress. The look and feel of the day was enhanced by them (it was their idea to do air plants instead of flowers and I LOVED and still LOVE that we did this). And I truly had very little stress as my party approached. Day of - I worried about nothing and showed up at a fully decorated and organized venue. They packed all of the favors, picked up all of the "floral arrangements" and worked with the caterer. During the event, they brought me food and drinks as the night progressed and packed all the gifts/cards into my father-in-laws car for us. To top this off, they are just so much fun - laid back but also super organized. Like gals I'd want to be my besties. Can't recommend highly enough.
---
Worth Every Penny
Reviewed on

8/13/2013
Meredith P
Our wedding day could not have been a success without An Event Less Ordinary. On June 25th 2011, Carolyn and an intern were our Day-of Coordinators, as Amy had another wedding she was handling. Carolyn impressively ran our rehearsal, transported box after box of our décor,... Read More arranged it beautifully, and had it packed up in my parents' car by the night's end. She also worked EXTREMELY well under the tight set-up/tear down times of our venue. Her coordination with the other vendors kept our wedding on schedule. She was even able to corral my boisterous little brother after he snuck behind the bar and tried to play bartender. She also hooked us up with a last minute videographer. Carolyn is a hardworking lady with a great can-do attitude. I know if there were any snafus she found a way to fix them. I can't say enough great things. Thank you so much for making our wedding day so special!
---
Couldn't Have Asked for More
Reviewed on

8/13/2013
Katherine M
An Event Less Ordinary helped out at my wedding in July 2011, and it was such a relief! Even with a couple bumps on the day of the wedding, such as the flowers showing up at the church after some of the guests arrived, their team did an amazing job! They successfully dealt with... Read More the flower shop, quickly organizing the flowers when they did arrive, and helped calm me down and see that in perspective to what was happening that day, the flowers being late was just a little blip. It's easy to overreact when emotions are running high, and they helped to keep my grounded. I also did not have to worry at all about the reception hall being ready, since AELO took care of making sure everything was in place before guests arrived. Overall, AELO was the biggest help on my wedding day, and I know it would not have gone so smoothly without them! If anyone ever asks me if I used or know a wedding planner, I wholeheartedly tell them how amazing these ladies are at their jobs!
---
Best Money You'll Spend
Reviewed on

8/12/2013
Not having to burden yourself or the ones you love with all the little "day-of" details and to have people you genuinely like and trust taking care of you on your wedding day is priceless. I tell people all the time that some of the best money we spent was on An Event Less... Read More Ordinary. They took care of checking in vendors, setting up our DIY projects, making sure the timeline went as planned the day-of, tipping vendors, collecting the things I needed back...they were great. They ensure that you experience your wedding day and never sweat the small stuff. Love these ladies.
---
great experience with AELO
Reviewed on

5/06/2013
Janet S
We hired AELO as our day of coordinators and were extremely pleased with their work and their professionalism. Carolyn and Amy are energetic, detailed oriented, and a pleasure to work with. We felt very comfortable leaving things in their capable hands so we could enjoy our day... Read More worry-free. I would recommend them to any bride and groom!
---
The best wedding present we gave to ourselves!
Reviewed on

10/31/2012
Nicole G
Using "An Event Less Ordinary" for our wedding was the best present we gave to ourselves. We wanted to enjoy our day, not worry about coordinating details or assigning family members to coordinate things (and taking them away from the party) so having Carolyn as our "day-of"... Read More coordinator was the best decision we made. She took care of everything - the schedule/timeline for the day, getting things from place to place (gifts, guest book, booze, leftovers, flowers, etc) and she even made sure we each always had a drink in our hands throughout the night. She helped us find a videographer at the last minute (who was amazing) got our overnight bags to the reception, and generally took care of every detail that we didn't have to see because we were too busy having a great time at our wedding. She even found my reception shoes, which somehow got left behind at the church, and brought them to the reception. She was a complete pro at everything and I'd recommend An Event Less Ordinary for ANYONE who wants wedding planning or day-of services. They are a real gift to the bride and groom.
---