Home

BloomsByTheBox D-I-Y Wedding Flowers
About this Vendor
BloomsByTheBox D-I-Y Wedding Flowers
Details
Contact Info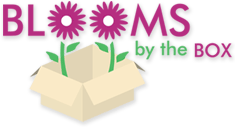 775 Mountain Blvd, Watchung, NJ
Disappointed
Reviewed on

9/03/2014
Sophia A
I ordered flowers from this company and Costco Bulk Flowers. The flowers from this company did not make it to my wedding day. I ended up deciding not to use them. They wilted and started turning brown as soon as I took them out of the box. I kept these flowers in an air conditioned room up until the Wedding Day. They were not worth the money I paid for them. My Maid of Honor ended up using the extra flowers I had ordered from Costco to make our Bouquets and Reception flowers. I would not recommend this company's services to anyone. I ended up with garbage and unnecessary stress.
---
Excellent for DIY
Reviewed on

10/13/2013
Leslie M
I bought three wildflower boxes for my wedding. We had 5 bridesmaids, and four groomsmen + one grooms-maid. We had 200 had our wedding with 26 tables. I had more than enough flowers and was able to decorate the whole farm with little random mason jars of wildflowers after we finished the bouquets and boutonnieres for the wedding party, parents, and grandparents. It was perfect and a fun time making it all with my wedding party the day before. The flowers came out beautiful except for one batch of roses; but, honestly, we had so many flowers it didn't matter. I probably over-ordered because I was afraid more might not bloom right or go bad early. They lasted more than a week and we sent all our remaining table bouquets to a nursing home to cheer up their residents!
---
I would do it again!
Reviewed on

10/19/2012
Tanya L
I didn't want to spend thousands of dollars on flowers as I had a very small wedding. All the florist in Vail, CO were so expensive! I took a chance and I ordered flowers and supplies from Bloomsbythebox. For the most part the flowers came in good condition. I ordered more flowers than they suggested just in case and I'm glad that I did. My only issue with this company is that I also ordered supplies and they arrived the day after my wedding. Obviously that was a great inconvience but they quickly appologized and refunded me my money. I would buy the flowers from them and get the supplies some where else if you need supplies. Other than the supplies, they were very helpful and guided me the right direction on which flowers to pick and how to assemble. Overall, I was very happy. My flowers turned out great!!
---
Beautiful, but a little pricey
Reviewed on

9/30/2012
Amanda T
We did our own flowers, so I went to a flower farm for most of my flowers, but I did want orange flower petals for my aisle, so I ordered them through BloomsByTheBox. They were very easy to order, and came quickly, as promised. I stored them how it said to and they were beautiful. My only issue is, I got ALL my other wedding flowers for the same price that I paid for petals alone, sooo not really cost effective. I guess its a lot cheaper than hiring a florist, but not the cheapest option out there. With that being said, I knew I wanted petals, and Im glad I got them. They were perfect for what I wanted.
---
Beuatiful and Affordable
Reviewed on

10/30/2011
Nicole S
My wedding was on a Sunday so we had to had them delivered on Friday. I left them in the box until Saturday. We opened them Saturday night to decorate the hall and they were carfully packed and still looked good as new. I ordered white roses and blue hydrangeas. They were beautiful. Thanks BloomsByTheBox.
---
Excellent quality, excellent customer service
Reviewed on

10/04/2011
Melissa W
We used Blooms by the Box as a wholesale floral option in our wedding, in order to keep our cost low and express some of our own creativity. We purchased blooms of the blue hydrangeas, which we used 5 heads to make each bridesmaid's bouquet. Simply wrapped with blue ribbon we purchased at our local craft store, they were perfect! We used bear grass to line one of our cylindrical vases to cover the floral foam. On our food table, we created a centerpiece using curly willow, bear grass, and some dendrobium orchids. In our bridesmaids hair, we used the stephonotis flowers as a pretty touch! Thank you to BBB for providing DIY brides with a great floral option on their wedding day!
---
DIY brides look no further
Reviewed on

10/03/2011
Amanda s
We bought all the flowers for the wedding bulk and my aunt (she's a florist) and cousin did all the arrangements and bouquets. This site was AMAZING! It was really easy to use, you won't find cheaper prices anywhere (trust me I looked) and the flowers were so fresh when they arrived. And if you order early enough out the shippingis free. One of the best finds during my wedding experience!
---
DIY Wedding Flowers
Reviewed on

9/22/2011
Amy M
I decided to make my own wedding bouquets and it was such a great decision and a great way to save money in your wedding budget. Blooms by the box is priced very reasonably and they explain to you in detail how to prepare the flowers for your big day. There is also a lot of information online on how to do this and I am not very crafty. The quality of the flowers was extremly high and i was very pleased with how they turned out. I would highly recommend this company if you plan on making your own wedding flowers.
---
Great quality!
Reviewed on

8/10/2011
Tiana B
Although I was hesitant at first about buying my flowers online through a wholesaler, I couldn't be happier with the decision I made. The flowers were shipped on time and in great condition!
---
Send Message