Home

Bridal Garden
About this Vendor
We Have a Dress For Every Bride!
The Bridal Garden experience will exceed your expectations and make your search for the perfect wedding gown remarkable. Since 1990, our full service bridal salon has provided a team of specialized consultants, extraordinary customer service, expert alterations and an outstanding bridal collection.
Details
Bridesmaid Dresses, Flower Girl Dresses, Wedding Dresses, Dresses, Alterations, Private Appointments Available, Fashion
Contact Info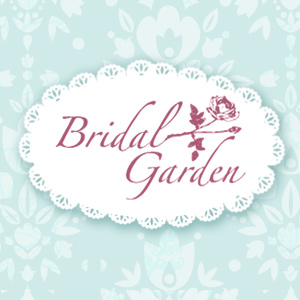 900 W Rte 70, Marlton, NJ
Great
Reviewed on

3/19/2014
Jacqueline H
I went to about six other shops and tried on about 50 other dresses and Bridal Garden was my final stop and great. Gillian was amazing and helped me make decisions better than anyone else I had worked with. Alterations were great as well.
---
Love Love LOVE
Reviewed on

2/09/2014
Jennifer P
I will admit that I did not spend a ton of time searching for my special dress, but one trip to Bridal Garden was all that it took. I found the dress of my dreams in a matter of minutes and the price was unbeatable. (I even called around to make sure). I can honestly say that I would recommend this place to any bride looking for a stress-less dress shopping experience. The saleswomen are all so kind and understanding and the alterations expert is not only hilarious but does incredible work as well. It is a little costly to have your dress altered here, but trust me- it's 100% worth it. Truly - I could not be happier. Best of luck to all the future Brides!!
---
Bridal
Reviewed on

1/05/2014
Lisa F
This was the first and only bridal shop I went to. Gillian, my bridal consultant, was beyond helpful and really did a fabulous job helping me find the perfect dress. The alterations department (Patricia) was also FABULOUS!!!
---
Bridal Garden
Reviewed on

7/30/2015
Mary C
I got my dress and bridesmaids dresses at Bridal Garden and I was very happy! Ky made me feel so special and beautiful even though I was a little nervous especially because my entourage was pushing me in different directions the first day I went there. What I liked is that she focused on showing me dresses like I described and reading me to see what I liked or didn't like. The dress I ended up getting, which is 100% the perfect dress for me, was not even at the top of my budget, so she didn't try to get me in the most expensive dress but definitely the right dress for me. I also think the bridesmaids had a good experience, although they pushed them to order 2 sizes larger than their street size and I don't really think that was necessary according to the bridesmaids. But I guess you never know. Alterations were also great -- one time I forgot my shoes but it wasn't a big deal and I didn't get scolded for it or anything! My dress was strapless and I hardly had to tug at it all day, so they got it right. This place doesn't carry the cheapest dresses, but they carry a huge selection and I was very happy with the variety I tried on initially and according to my alterations girl, I was the only one who bought that dress that she has seen, so they even carry the more quirky ones you might not see elsewhere or even know you want!
---
Reviewed on

7/22/2015
Elizabeth A
Worst place ever!!! i would not recommend this place to anyone ever, not even my worst enemy! It didn't start off horribly but it ended in a disaster! We went there based on recommendations from friends. The first appointment was fine. We only ended up going back because of a trunk show. The second appointment, I had found my dress & didn't want to keep looking. I really wished I had because this place ruined my dress experience. We went to my first fitting and the dress was 4 sizes to small! I hadn't gained any weight, I had actually lost some! The company sent a wrong size, and since this had never happened before, nobody knew what to do. The alternations department decided to let it out, without calling mangement. When my mom called the next day, mangement blamed us!!!! Nobody apologized , they kept saying " good thing they could let it it", " they never do things like that so you are lucky" like wtf they better have done everything to get the dress to fit! Then for my second fitting, the alternations lady blamed us for getting her in trouble and told us how she has to pay for everything. So unprofessional!! Then the icing on the cake, my bustle broke 1/2 hour after wearing it (nobody step on it) and the boning states to pop out before the ceremony!! The alternations were awful, customer service was awful, this place is just awful! I would recommend Jay West ( right down the road).
---
I found my gown!
Reviewed on

7/14/2015
Eugenia C
Literally everyone I know has gotten (or plans on) their wedding dress from Bridal Garden. They have an extensive selection of designers and silhouettes. My consultant, Diane, sat down with me to discuss my budget and what I was looking for. She brought out a few that were exactly what I asked for, but when I wasn't finding THE dress, she found a few that she felt I might like. Ultimately, I ended up with a dress that was completely different that what I had imagined getting. But I can't imagine having worn anything else on my wedding day. The dress she found for me was PERFECT. All of their consultants have such great knowledge of what will work for you. It's definitely to your advantage to use their expertise!
---
Reviewed on

7/12/2015
Lauren P
After about 5 other shops and 40+ dresses that I had tried on, I was beginning to feel completely disappointed and overwhelmed... until I stopped at Bridal Garden! I went in with the expectation that, yet again, I wouldn't be saying "yes" to the dress. But with the help of my consultant Sam, I did! Within a half hour of my first visit I had tried on about 4 or 5 dresses and ended up narrowing down to my dream dress. I love the approach that Bridal Garden takes. In other shops, I would browse through rows and rows of dresses without the help of any consultants and it would become so overwhelming. At BG, I simply brought in a few photos of styles that I liked, and Sam provided a handful of options that not only met my style preferences, but also worked well for my body type. No time was wasted on looking at or trying on dresses that simply weren't going to be what I wanted. I loved the overall experience so much that I also had my jewelry and bridesmaids dresses purchased there, which were all amazing! On my wedding day I got so many compliments on my dress and it fit PERFECTLY thanks to their awesome alterations department. Would highly recommend!!!
---
AMAZING!!!!!!!!!!!
Reviewed on

6/16/2015
Cristina K
I would like to start off by saying how amazing this Bridal salon is! They cateterd to every single one of my needs and I selected the dress of my dreams!! Jillian is absolutely a pleasure to work with! She knew exactly what I was looking for and put me in my princess dress!! Not only is this place classy and sophisticated but the entire staff was a pleasure to work with!! Everyone was so nice an accommodating! My alterations came out perfect! On my wedding day everyone was telling me how beautiful my dress was! Thank you Bridal Garden!! A++++++
---
Great experience, until the fittings!
Reviewed on

6/02/2015
Chelsea S
I had been to a view bridal salons before I went to the Bridal Garden. My consultant was Kai, and she was awesome! She was super helpful and funny, and I truly felt like she was listening to me. I told her my price point and she only went over it once, but after asking me and it was only $100 over. I ended up getting my dress from the WToo trunk show that was there that day, got my dress for $1575 after the discount. I was over the moon about the price and it was exactly what I wanted. My max budget was $2000, so I was ecstatic to not go over that. Because my dress had an appliqué that needed to be attached at the bottom, my family seamstress said it would be better to keep it in the store and use their alterations department b/c it something she had never done before. However, the dress fit me like a glove before alterations, so I didn't imagine them being crazy expensive (in my head I thought $200-300 max). No no no. After meeting with Patricia, she let me know that alterations start at $450-500, not including cups. I was speechless. I can't imagine how much it would cost for a girl that needed a lot of work done to her dress. After coming close to breaking down into tears due to the shock of the price, they bumped it down to $485. Thanks... Yes, my dress fit me great, but I didn't like the bustle when all was said and done. Just be prepared to pay a lot of $$ for alterations if you go there. I would have taken my dress to my seamstress and I know she could have done it, she was just uncomfortable.
---
Great Experience
Reviewed on

4/23/2015
Meredith B
I worked with Deb at the Bridal Garden and had a great experience. I found the Paloma Blanca dress I wanted to try online and was able to try it on in the store. I ended up buying from the Bridal Garden as another store quoted the same dress for almost $1000 more. Alterations turned out great, although it was inconvenient to only be able to go during the week.
---
Wedding Dress
Reviewed on

4/13/2015
Shannon S
I went to the Bridal Garden with a vision in my head of what I wanted my dress to look like. They helped me stay true to my vision and even had me try on a dress I was unsure of on the hanger (mind you that's the dress I ended up loving a buying). Price was on point with my budget!
---
Calmed My Nerves
Reviewed on

3/25/2015
Leah R
I was super nervous about starting to shop for my dress. I'm super picky so started a whole year before my wedding. Let me also state that I NEVER write reviews but had such a wonderful experience I had to share. Let me also say...I didn't find my dress here. Most good reviews are from brides who found their dress here. Which makes sense that they had a good experience..they found the one! My consultant, Debbie, was absolutely lovely. I was so nervous about trying on dresses and she had so much patience with me she eased all my worries. I so badly wanted to find my dress here solely because I had such a wonderful experience. This was, however, the first place I started looking and since have gone other places and still had the best experience here. I fell in love with two beautiful dresses but it being the first place I went and the fact that I didn't feel that "this is the one' gut feeling, I feared making the jump. I felt zero pressure though, she was so accommodating with my lower budget, she read my thoughts and body language to a T and I never felt like I had to explain myself. If my search remains as it's been going then I will certainly find myself back at Bridal Garden to try again!
---
loved my dress and the bridal garden!!
Reviewed on

1/08/2015
Lindsay M
after reviewing and yelping a bunch of bridal boutiques, we decided on checking out the bridal garden. its a beautiful shop with a lot of dress selections. i worked with donna, she was really sweet and helpful. i told her what i was looking for and she found it! im not a super fancy-shmancy gal, but trying on wedding dresses was SO MUCH fun! i chose the 5th dress that i put on and loved it so much that i canceled my next boutique appointment :) the alterations lady was wonderful, and she sure knew her stuff! the dress fit like a glove and i felt amazing on the wedding day! i highly recommend the bridal garden for brides, chances are, they'll have what you're looking for!! :)
---
What a great place
Reviewed on

12/03/2014
Beth H
I worked primarily with Gillian the store manager. She was there for my first appointment where I fell in love with my dress but was afraid to commit. You are able to view whatever they have as a trunk sale up front, but the rest of the bridal gowns are in the back. So you can't really look yourself. That said, it wasn't too bad. I thought she did a good job listening to what I liked and had a good eye for what would flatter my style and shape. I really felt like she had a strong sense of the business and the dresses. Had a lot of good advice. Not just someone that needed a job, she really does this for a living and it shows. I also worked with Amy, who was very sweet and helped me find my veil. I had read reviews about snooty staff and horrible alteration stories, so I was a little scared to come in and purchase. But I had absolutely no complaints. Everyone that I came in contact with was very helpful and sweet - even tried to help me find other vendors. Alterations were a breeze, although they were a little pricey but that is made clear when you buy the dress. They were happy to work with me, and really, just made it easy for me. Do yourself a favor and go during the week, don't even try a weekend.
---
I FOUND MY DRESS!
Reviewed on

11/24/2014
Heather M
The Bridal Garden was the first and Only place I tried on dresses and I Found The One. Samantha was the associate that helped me and she brought in all the varieties of dresses I told her I liked and all were within my budget. I tried on about 12 dress or so and keep going back to the 1st one I tried on. Then Samantha asked me how I felt about a high neck line dress, I was unsure, but she read my face and said she would bring one in for me to try. I tried on this Maggie Sottero dress, one that I would have never thought to try on myself and I fell IN LOVE. I brought my mom, my MOH and 1 of my Bridesmaids with me and when I finally turned to show them, they all had tears in their eyes, just like me :). I knew then that I Found My Dress.
---
Awful Experience
Reviewed on

11/17/2014
Lauren K
I visited the Bridal Garden recently to look for a wedding dress and I was extremely disappointed. I knew they carried certain designers dresses that I was interested in trying on, but I never got to actually see a single dress. I had a brief discussion with my consultant, Samantha, (who seemed very disinterested in my appointment) about what style I was looking for and what price I was comfortable spending. That was it. We were crammed in to a tiny and rather messy fitting room with enough room to seat 2 yet there were 4 of us. She brought a few dresses in for me to try on, but nothing really wowed me. That is not why I was upset with the appointment. My consultant made very weak attempts at helping me in to and out of each dress. She simply handed me each one and left me to it while I struggled to balance with one hand on the wall. Once in the dress she had me step on to the platform and zip me up, but she stopped there. Never fanned out the train to see its detail, never clipped the parts of the dress that were too big in areas, and never offered to try a veil or belt to see what an added piece might look like. My mom and sisters did more of her job than the consultant did. She was young and probably new, but I never felt like anyone of importance there as I did in other bridal boutiques I have been to. While walking out, not a single other employee behind the front desk (and there were at least 5 of them) asked how everything was or even told us to have a nice day. I would not recommend The Bridal Garden to anyone looking for a fun bridal gown experience. They were snooty and not helpful in any way. Even had I found my dream dress.. I would not have given them my business.
---
So Happy!
Reviewed on

11/04/2014
Jeanne l
I was slightly overwhelmed going into the whole process of finding and picking the perfect dress. I went to two places prior to finding Bridal Garden. Once I was in the hands of Bridal Garden everything fell into place for me. They took their time with me, worked with my budget, and they truly made my experience extra special. Everything was perfect. Alterations with ease, and my dress was more than amazing. If your looking for your dress skip everywhere else and go here. I couldn't be more impressed or thankful to them. They made my day!
---
Store is great...alterations, not so much
Reviewed on

10/27/2014
Marissa S
Buying the dress from Bridal Garden was easy and pleasant. So much so that we bought the bridesmaid dresses there as well. The staff is friendly and helpful. I would however recommend going somewhere else for alterations. My dress came with a jacket, it fit ok when it came in in my size and fit better during the second fitting (after alterations were made) however on the day of my wedding it was way too big in the back. We had to safety pin it to make it somewhat presentable. Weight loss or gain isn't the culprit since the dress fit perfectly and this went over the dress so I can't imagine what happened, but considering the jacket was the primary expense of the alterations I am more than disappointed (I ignored it and moved on the day of because it's all you can do). My mother also used the same women for her alterations and we had to bring the dress back to get fixed because it seemed that they hadn't done much of anything to it initially. So for the shopping part it was worth the drive (about an hour and change) but if I had to do it again I would go somewhere else for alterations.
---
Tailoring was perfect!
Reviewed on

9/11/2014
Sarah M
Bridal Garden is the nicest bridal store in our area (NJ rather than going into Philadelphia). My consultant listened to what I wanted, brought me several dresses, and found my dream dress. I fell in love with a dress that was out of my price range, and bought the sample dress which required significant alterations. She was a bit pushy and I realized afterward that I probably should have gotten a better price on the sample, or could have bought it new somewhere else for a better price. However, Patricia, the woman who did my dress tailoring was FABULOUS! She did such a beautiful job, and at each of my fitting appointments she listened to all of my comments and concerns and addressed each of them. On my wedding day, my dress fit like a glove and I looked stunning! Thank you, Patricia! I highly recommend her tailoring skills if you buy your gown at Bridal Garden!
---
Don't Patronize This Bridal Salon
Reviewed on

7/27/2014
Kristen B
Let me start out by saying that I have never in my life actually taken the time to write a review (positive or negative) about an establishment, but I felt so strongly about my HORRIBLE experience at Bridal Garden that I felt like I had to. This was my first choice to begin looking for a bridal gown and it couldn't have been any more disappointing. My consultant was incredibly uncooperative and rude. She wouldn't listen to me when I explained to her what I was looking for and was dismissive to my mother and bridesmaid. If you want an enjoyable and pleasant gown shopping experience do not go to Bridal Garden.
---
Snobby and very pushy like car salesmen.
Reviewed on

7/22/2014
Samantha W
I, like many brides, went to the Bridal Garden because they carried the designer I liked. I made an appointment during a trunk show to see a specific dress. They called and told me it would be there in time for my appointment and then called back to let me know that was a mistake and it would not be there on Sunday, but it would arrive Monday. I appreciated the heads up. So, I went for my appointment on Sunday with my Mom and MoH and tried on other dresses to get the feel of the place and the designer. My consultant, Diana, offered to come in the following day on her day off for another appointment the next day so I could try the dress on. I thought that was nice. The next day, I tried on the dress and loved it but I wanted it in another color and it was hard to picture it. I tried a Alabaster/Gray and wanted the Ivory. I could not take the chance and order a $4,000 dress (plus alterations, a veil, shoes, jewelery, etc...) and end up not liking the color on me. WELL, when I said I had to think about it, Miss Diana, copped an attitude and said, "But I'm giving you trunk show pricing." Like she was doing me favor. It was not a favor. It wasn't my fault the Bridal Garden didn't have the dress in time for their trunk show, of course "truck show pricing" had to be offered. EXCUSE ME, but $500 is not enough incentive for me to spend $4,000+ and take a chance. Besides, just because I come in and try on a dress that I really like does not mean you have a guaranteed sale! Its MY money, MY decision! She was pushy from the beginning, her "friendliness" was as real as a McDonald's hamburger, and was snobby when I needed time to think about it. If I decide to get this dress, which is highly likely, it definitely will not be from the Bridal Garden or Diana. I would rather spend that extra $500 than deal with them.
---
Great experience!
Reviewed on

7/10/2014
Jacqueline S
The Bridal Garden was my one-stop shop for most of my wedding needs and I couldn't have been happier! I purchased my dress, jewelry, and bridesmaid dresses there, and had my wedding gown alterations done there. The Bridal Garden was my first stop in searching for a wedding dress. I brought in pictures and my consultant, Danilelle, was exceptional and was right on target with the style that I was looking for. My wedding dress was the third one that I tried on. I went to one other bridal shop but knew I had found my dress at the Bridal Garden. Danielle and the rest of the staff were outstanding. The bridesmaids dresses were ordered there as well. The bridesmaid consultant did a fair job and the dresses came in on time and looked fabulous... despite some confusion/mishaps regarding sizing for one bridesmaid who was going to be 7 months pregnant by wedding day. My jewelry from the store was by Thomas Knoell, and all of his jewelry is STUNNING. It is unique and excellent quality using Swarovski crystals. I dropped my dress off for preservation at the Bridal Garden.... I am looking forward to seeing it again in 6 months! 5 stars for the Bridal Garden! Excellent bridal store in South Jersey.
---
Bridal gown
Reviewed on

6/22/2014
Laura D
Definitely recommend them! Service was excellent! Worked with my tough schedule to get all alterations done and kept going until I was 100% happy! I loved my dress and my experience at bridal garden!!
---
Not a dress for every bride....
Reviewed on

5/12/2014
Nicole B
I went to Bridal Garden this past weekend. I want to start off saying they everyone was nice to me. I am a plus size bride. I found a plus size designer that had alot of dresses I liked. Bridal Garder advertised that they carried this designer, along with a big selection of plus size gowns. I called to make my appointment and they asked I printed out the dresses I like so I was prepared for them. I did just that I looked up all the designers they desplayed and picked out dresses. I got to Bridal Garden and they put my mother, my MOH, and myself in a room. I had to get undressed in front of them and stand there in my underwear and a small robe ( super uncomfortable). She brought in three dresses. Only two of them where plus sized. She told me they are they only two they had over a 16. That I could hold up the other dresses to my body and imagine what they would look like. REALLY? you want me to purchase a dress worth thousands of dollars that I imagined on my body? I was mortified! My appointment was at 2:30, I was in my car before 3. I called Alfred Angelo from their parking lot, drove 10 minutes down the street and purchased the dress of my dreams! Not only did they have a HUGE selection for me to look at and try on, if I liked a dress that wasnt my exact size, they pulled a dress in the same shape, in my size so I could see how it would fit. Maybe if i was smaller Bridal Garden would have been a good spot, but I feel you shouldnt advertise a whole plus size section, bring me in and embarrassme by telling me to play pretend with the dresses. I would not recomend.
---
Beautiful gowns
Reviewed on

11/06/2013
Jessica M
Kai did a great job of finding me the perfect dress. I gave her my budget and an idea of a style and she pulled me tons of dresses until we found the perfect one. They weren't pushy and really do aim to make the bride feel beautiful. The service after I ordered my dress could have been better. They didn't tell me it was in, I had to call them. And they didn't call me to tell me when to schedule the fittings. I was a bit surprised by the cost of the alterations, but it was nice not having to take my dress someone else for alterations. I left it in the shop until 3 days before my wedding so I didn't have to worry about it getting wrinkled at home. Overall, loved my dress, but service could have been a little better.
---
Send Message